In recent years, the healthcare industry has seen a significant transformation with the advent of healthcare mobile applications. The convergence of technology and medicine has given rise to a new era of mobile healthcare services that are not only accessible but also highly efficient. Healthcare businesses are continuously working on healthcare app innovation to develop healthcare app like myAster. Through this writing, we will be exploring many aspects of building a healthcare app.
Now, at the forefront of this revolution is myAater, the healthcare mobile app. With its user-friendliness interface and a plethora of features designed to enhance patient care, myAster has set the benchmark for the future of healthcare applications.
For entrepreneurs, healthcare professionals, and innovators who want to transform the healthcare delivery process, the prospect of creating healthcare app like myAster is inspiring and lucrative.
In this blog, we will discuss everything related to develop healthcare app like myAster in detail, and being the best mobile app development company helps you unravel its wonders.
Let's get started!
How Healthcare App myAster Works – An Overview
myAster is an online pharmacy and doctor appointment booking platform known for its laboratories, homecare services, hospitals, clinics, etc. Due to its extensive range of healthcare services, it is ranked as the top-free medical app on the App Store and Play Store.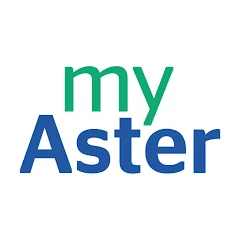 Want to know how it works? Keep reading!
myAster app allows access to over 200 Aster hospital doctors for appointment bookings. It has over 430 doctors, spanning five hospitals, 48 clinics, and more than 20 medical specialties.
Patients can utilize the myAster app for a multitude of healthcare needs, like
Doctor Appointments Scheduling
Consulting with doctors online or in person,
Accessing prescriptions, scans, and medical records, and
Conveniently ordering medicines online, with doorstep delivery.
Overall, this app is transforming how healthcare services are delivered by leveraging the power of technology.
Why Invest in Developing an Online Pharmacy and Doc Appointment App
It is estimated that the healthcare industry will hit 660 billion USD by 2025!
Regarding digitization of the healthcare industry, numerous opportunities exist for businesses worldwide, exemplified by apps like myAster.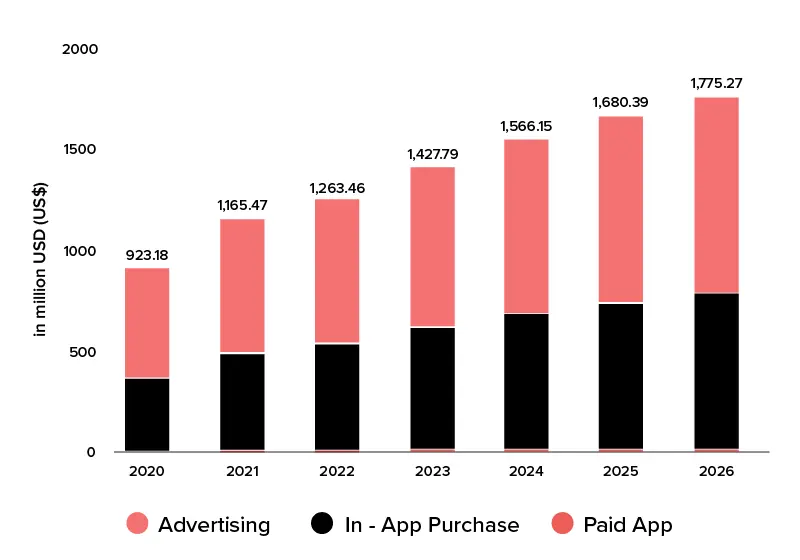 Access to a Wider Audience
Healthcare apps can reach a broader audience, including those in remote areas or with limited mobility. This ultimately eliminates the need to visit physical pharmacies or clinics.
The healthcare industry is experiencing a demand surge. People lead busy lives, and the ability to access healthcare services from their homes aligns perfectly with their hectic schedules. Additionally, online services, such as doctor appointment booking apps, enable users to find and schedule appointments more quickly, reducing the time spent waiting for medical care.
Healthcare apps can generate revenue through various channels, including prescription sales, subscriptions, telemedicine consultations, and targeted advertising. This is an apparent reason for businesses looking to invest in healthcare app development.
Recommended Read: Medical App Ideas – Mobile App Ideas for Healthcare Industry
Key Features to Consider While Creating a Healthcare App Like myAster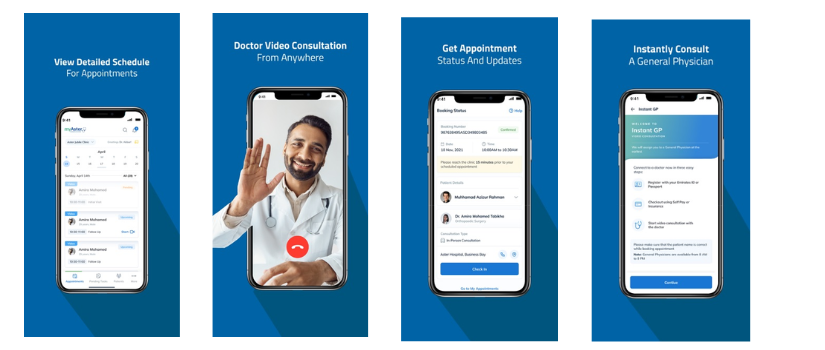 One of the important features of a Healthcare App Like myAster is the Dashboard. With simple taps and clicks, it lets users know about their appointments, health data, and other necessary information. A well-designed dashboard enhances user experience and fosters engagement, thus an important thing to consider when develop healthcare app.
User authentication is used to protect the sensitive data of a mobile application. This feature enhances security by giving users more than a password to access their data. Typically, the second verification method involved is an SMS code.
Doctor Appointment Scheduling
You can offer users a seamless booking system through the appointment scheduling feature to schedule appointments with healthcare professionals. Ultimately, it will optimize the schedules of healthcare providers, reduce no-shows, and ensure smooth workflow.
Electronic Health Records (EHR)
EHR integration should be in the Healthcare app to enable patients and providers to access and update medical records securely. This will result in enhanced patient care and compliance with regulatory standards.
Prescription Management will benefit healthcare providers (to prescribe medications electronically) and patients (to access their prescriptions) simultaneously. This is a crucial feature if you want to create a healthcare app like myAster.
This feature will allow patients to provide feedback and rate healthcare providers for transparency and accountability.
Incorporation of API integration into an app like myAster will establish seamless connectivity with external healthcare systems. It will enable features such as telehealth consultations, data exchange, and interoperability.
Voice recognition is a game-changer feature of healthcare apps. It enables hands-free interaction and allows users to search for information and navigate the app using voice commands. Integrating this feature in your healthcare app by a software development company will make it more user-friendly and efficient.
Health Data Analytics and Reports
Developing healthcare app like myAster needs an analytic and reporting feature to deliver enhanced patient care, data-driven healthcare treatment, and better diagnosis.
Compliance with Healthcare Regulations
When building a healthcare app like myAster, it is very important to strictly adhere to healthcare data privacy and security regulations (e.g., HIPAA in the U.S.).
Another feature in the list is cloud storage, which allows secure and scalable patient data storage. It facilitates hassle-free workflow, improved efficiency, and enhanced data backup.
Payment gateway integration is essential to secure in-app payments and billing for healthcare services. This feature is worth your investment when it comes to healthcare app development.
Push notifications inform users about relevant updates, reminders, and health-related information. Not only in healthcare app development, but also this feature should be there in every mobile application irrespective of its niche.
Recommended read: Key Features to Include in Your Mobile App
Monetization Strategies for a Healthcare App like myAster
Subscription Model
The subscription-based revenue model is an effective monetization strategy that giants like Netflix, Byjus, Disney+, and many more use to generate revenue.
Regarding healthcare app development, you can use the subscription model to provide premium features like unlimited telemedicine consultations or priority support to paid subscribers and basic functionalities for free.
In-App Purchases
In-app purchases are The next monetization strategy you can use to monetize your app. You can sell premium content, such as health articles, specialized diet plans, or advanced health monitoring tools.
Advertisement Integration
You can partner with healthcare-related advertisers or pharmaceutical companies to display relevant ads to users. You have an extensive user base; then ads can be a good source of revenue for your healthcare app like myAster.
Featured Listing
Another monetization strategy is premium listing.
Wondering what this is? Whenever using a food delivery app like Swiggy or Zomato, you have probably seen a premium listing of their partnered restaurants at the top of the app's homepage. Just like this, you can also charge healthcare providers who wish to enhance their visibility and be prominently featured to reach a wider audience.
Affiliate Marketing
Last but not least, affiliate marketing is a monetization strategy where you promote products or services related to the healthcare industry through your app.
All you have to do is establish partnerships with healthcare-related companies, and they will provide you with unique affiliate links or tracking codes. Then, you can Integrate these links in different ways into your Healthcare app like myAster. Whenever the user clicks on these affiliate links and makes a purchase or completes a desired action (like signing up for a service), the tracking system records these actions as conversions.
Ultimately, you will earn a commission for every conversion, directly adding to your app's revenue.
Recommended Read: Best Mobile App Monetization Platforms & Ad Networks
How Much Does It Cost to Develop a Healthcare App Like myAster
The cost of developing a healthcare app like myAster can vary according to different aspects. Here's the list of key factors that can significantly influence your budget to create a healthcare app.
Third-Party Integrations
Third-party services impact the app development cost to a great extent to build healthcare app like myAster. Integrating features like geolocation, payment processing, electronic prescribing, and other specialized healthcare software into your app requires extra money and the expertise of a Healthcare app development company. 
App Complexity and Specialized Features
The more complex and feature-rich your app is the higher the app development costs. For instance, using data analytics and AI features for personalized health recommendations can be expensive.
Platform (iOS, Android, Web)
Healthcare app development for multiple platforms will impact the overall cost of your mobile app. Building native apps for iOS and Android means developing separate versions of the app according to the specifications of each platform.
However, if you wish to save some amount on the tech stack, go for cross-platform to build healthcare app. It allows app creation by a single codebase that can run on both iOS and Android, potentially reducing development costs.
Legal & Security Measures
Various laws strictly regulate the healthcare industry, and these rules should be followed no matter what the situation is. Engaging legal experts for regulatory compliance and consultation adds to the development cost.
It is worth remembering that skipping this essential feature in the app can down the brand value of your business. Hire mobile app developers and do the needful.
Scalability
Suppose you want to increase the scalability of your healthcare app so that it can handle a large user base. So, in this scenario, more robust infrastructure and scalability features will be required, which can increase development costs to build healthcare app like myAster.
Finally, a myriad of features influence the development cost of a healthcare app. However, its typical cost can vary from $30,000 to as high as $300,000. Consult with our experienced mobile app development team if you want to know the exact amount and which features to integrate with your app.
Recommended Read: Doctor on Demand App Development – Cost and Key Features
Development Process for Creating an App Like myAster
The Process of Developing Online Pharmacy and Doctor Appointment Apps like myAster
Online pharmacy and doctor appointment app development is a complex process that involves several steps. Here's a step-by-step guide to explore the different phases of building an App Like myAster.
Conceptualization and Market Research
The mobile app development process starts by defining your app concept and objectives. This involves identifying the target audience and unique value proposition (USP) that will solve the audience's problems.
Also, research your target market's legal and regulatory requirements for healthcare apps.
Wireframing and Design
Next, wireframes and prototypes are created to outline the app's structure and design. Ensure the app development team focuses on building creative, seamless, intuitive, and user-centric interfaces.
App Development
Now comes the app development stage, where developers will work on the app's front-end and back-end architecture. This is a time-consuming step and a significant contributor to the overall app development cost.
Mobile App Testing
Before the app deployment, it will be rigorously tested for functionality, usability, and security. Make sure testing is done properly to identify and rectify bugs and issues.
Application Deployment
Finally, when the app is extensively tested and revised, it is time for deployment. Release the app on app stores (Google Play Store and Apple App Store) and launch the web-based version.
Maintenance and Support
The app development process is not completed until you gather user feedback and improve based on their input. Provide ongoing maintenance, support, and customer service to address user concerns and ensure app performance.
Recommended Read: Guide to Building a Mobile App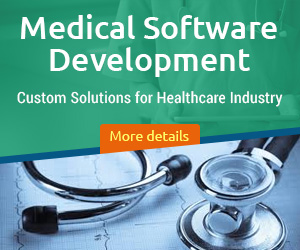 How Can Octal IT Solution Help You Create a Healthcare App like myAster
We're a top healthcare app development company with years of experience and expertise in mobile app development. Our team will help you create a healthcare app like myAster that meets healthcare regulations, is user-friendly, and prioritizes patient data security.
When you team up with Octal IT Solution, you're not just hiring a company; you're getting a committed partner who will not only create a healthcare app but also make your healthcare app a big success.
Conclusion
So, this is it for this blog! We hope you get that building a healthcare app like myAster can be a game-changer in the industry! But at the same time, it requires careful planning, a realistic budget, and a long-term vision.
Don't hesitate to get in touch with us if you find any difficulty or need a consultation to create a healthcare app like myAster! As the best software development company, we are always ready to help!
FAQs