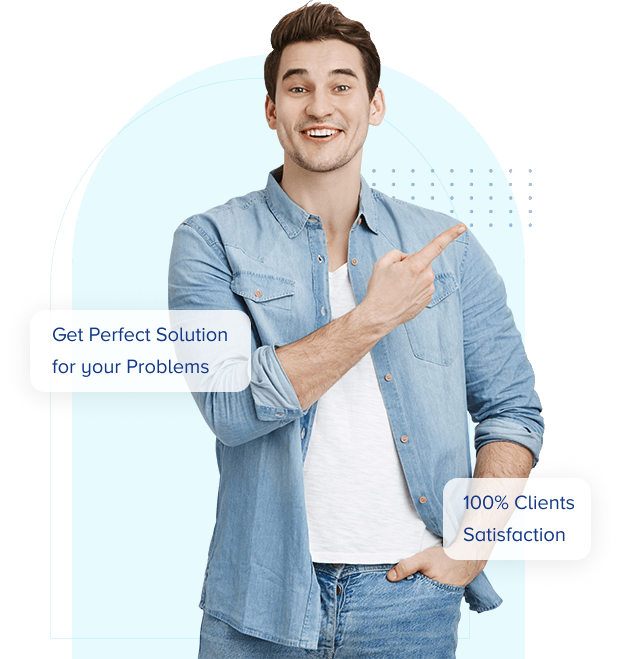 Hire Dedicated Symfony Developer
Symfony is a widely used advanced web framework and a collection of classes that are coded in PHP. With it the web developers get structure, functions and tools helpful in creating complex web applications and enterprise-level web application in an easier and quicker manner thus saving time and efforts in web development.
At Octal IT Solutions, we have the services of highly-skilled dedicated Symfony Developers & Programmers who have successfully delivered appealing and well-maintained Symfony-based enterprise applications to clients all around the globe. They are also experienced in plug-ins based web development helpful in simple and faster application development. Here we are highly-equipped with latest technological resource while our developers work exclusively on your projects in order to shape your vision and enhance your business. You can hire symfony developer & dedicated symfony Programmers from Octal IT Solution meeting your requirements on a monthly agreement hiring basis.
You can hire our Symfony developers as they are wonderful in their field with significant mix of mind and focus to specifics. These dedicated symphony programmers help of attain great quality work at a faster pace as well as help in developing a clean design and code readability, this way the code can be reused in future. Whether your project is small or big, our Symfony developers work dedicatedly on the assigned project. So get the right help hiring our developers on full-time and part-time basis.
Engagement & Hiring Models

Onsite
Hire the developer and employ at our resourceful development center. You are kept informed of all things with on-time reporting & advanced communication channels.

Offsite
Do you need advanced support? Employ the developer at your corporate office and get the benefits of a full-time resource without overhead costs.

Hybrid
Get the best of flexibility and control. Get a consultation & project management team at your location, and let the implementation work done by your team at our center.

Fixed Price
For Startups & Small Businesses - Suitable for projects when it's possible to evaluate the time & cost of development. After analyzing your project idea we give you a quote. Once approved, you start working with your resource.

Dedicated Hiring
For Mid and Large-sized projects - Suitable for projects with very little scope of addition on-the-go. Hire your developer and he will be dedicatedly working for you. It best suits startups and mid-sized businesses.

Hourly Basis
For Sole Entrepreneurs & Ongoing Projects - Suitable for ongoing projects and projects with an extensive scope of additions. Hire your resource and pay-as-you-go. It best suits large projects & entrepreneurs requiring some expert support.
Added Value and Benefits
01

Dedicated Teams

The resource solely works for your projects . This way, you get the full control over his time and usability.
02

Flexible Environment

You are free to choose to employ the developer at our development center or may hire at your corporate office.
03

No Hidden Cost

We charge what we quote. We hate financial jargons and believe in complete transparency as it comes to costs.
04

NDA Security

If you want to sign an NDA, we will do it for you. We make all the necessary provisions for protecting your app idea.
05

Source Code Authorization

Upon completion, you receive the code that belongs to your project. It remains your property and will we make sure for not disclosing it on any grounds.
06

24x7 Support

To avoid any kind of communication barrier, we adopt on all the interactive modules for staying connected. We are ready to help at any time of the day.
07

Comprehensive Reporting

We allow you to keep an eye on the entire development process. We provide Real-time reporting for maintaining a justified transparency.
08

Security and IP Protection

We keep our workstations secure with advanced security parameters and IP Protection. Thus, we ensure total security for you.
09

On Time Delivery

We work day and night when required to meet short deadlines and ensure your project is delivered on time, always!
10

QA Tested & Bug Free Solution

FREE Quality Analysis Support is offered with the developer. We always make it a point to double-check your project so in case of any bugs or loopholes, they get fixed.
11

Quick Team Scaling

If you need to scale-up or scale-down your team as per your requirements, we assist you in quick team scaling. Simply let us know, and we'll take immediate action.
12

FREE Technical Support

You have our tech team, all along the development cycle and after that. In case any help is required, call us anytime.
Octal In The News
Octal IT Solution Has Been Featured By Reputed Publishers Globally
Let's build something great together!
Connect with us and discover new possibilities.






Gain More With Your Field Service
We're always keeping our finger on the pulse of the industry. Browse our resources and learn more.
Let's schedule a call