B2B and B2C Portal Development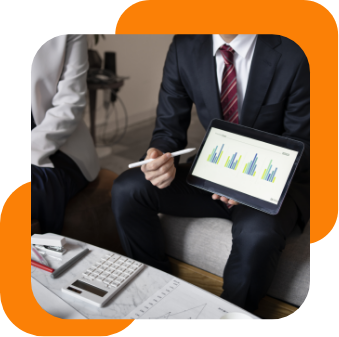 A further business-driven requirement of portals is that the content be able to work on multiple platforms.
In the rapidly evolving world of e-business, Octal Software are the leading-edge technology with cross-industry experience and creative endeavors to design, develop, host and promote full-service B2B portal development solutions (business to business) & B2C (business to consumer) portals to optimize business growth, enhance efficiencies, expand distribution channels and ensure competitive advantage in vertical marketplaces for our clients.
B2B is primarily concerned with supply chain management and plays a vital role in connecting manufacturers, wholesalers and distributors, B2C sites sell products, services and information directly to end-users. In addition, our business portals are designed to share collaboration in workplaces. A further business-driven requirement of portals is that the content be able to work on multiple platforms. With its Administration module administrator can add any number of Modules, Roles, and Events in every module.
Advantage
Increases revenue of business
Decreases customer acquisition cost
Reducing source time cycle
Savings of cost or price
It improves customer services
Participation of community
Our Services
Website design, application
B2B/B2C technology support
Application Development (Microsoft .NET-based Web Solutions)
Content & Document Management
High-end Web Hosting
B2B/B2C Applications
Business Process Automation & Implementation
Support technologies such as PHP, WEB Logic, JavaScript, XML.
Systems Integration
Key Features
Intranet/Internet Home for corporate employees
Real-time site content editing
Post Announcements
Post events
Information Functionality
Site search functionality
Assign access rights to user groups
Register users
Contacts Functionality
Post news
Sales
Discussion forums Functionality
Administration / Back-end Functionality
Manage site structure
What Makes Us the Buzz of Tech Town
Here's what our business partners say about us.
Tech Talk: Stay Up-to-Date with Our Latest Insights
We have our eyes on what's new in the tech world and bring you the latest updates here!
Octal In The News
Octal IT Solution Has Been Featured By Reputed Publishers Globally
Let's build something great together!
Connect with us and discover new possibilities.






Gain More With Your Field Service
We're always keeping our finger on the pulse of the industry. Browse our resources and learn more.
Let's schedule a call