The mobile app market is constantly flourishing, and looking at the craze among people for these power-packaged apps, it is very much expected that in the coming times as well, they are bound to grow leaps and bounds. Everyone loves the idea of mobile apps offering immense convenience and ease to them without causing high app development costs.
After years of research and efforts, the mobile app development market has reached a point where the technologies involved play a major role in determining their success. With Artificial Intelligence, Machine Learning, Augmented Reality, Virtual Reality, Big Data, and other advanced technologies being integrated with the solutions, it has become difficult for end-users to trust any of these.
If you want to build a reliable application that can help you earn significant profits and a loyal customer base, then all you need to do is, hire mobile app developers.
Due to the very fame of mobile apps today, more and more businesses are keen on integrating mobile app technology, and hence they are constantly researching how much it costs to make an app. Whether sports, food, business, lifestyle, games, communication or travel agency, companies from all arenas are more than willing to invest in this sure-shot means to succeed.
How many have assumed that creating a mobile app is expensive, but is that so? Well, we beg to differ. With plenty of resources available in the market today, it is possible to carve an app with limited resources and set a budget. So here in this blog, we will review it in detail to find out how much it costs to develop an app.
Market Stats of Mobile App Development in 2023
In recent years we all have been affected by the passage of several apps in the market. Here in this detailed market stats, we have arranged the current market stats with the exciting figures for you.
54.8% of global traffic is generated from mobile devices.
The most popular activities performed by the users on smartphones are online video watching (52%), emailing (59%), surfing social media sites (54%), online shopping (43%), music listening (38%), banking (36%) and gaming (28%).
More than 27.6 M apps are downloaded from the Google Play Store according to a Statista report in 2021, generating $21.5B of revenue and is expected to reach $613B by 2025.
According to Sensor Tower, global consumers have spent $133B, with 17.7% in 2020. This includes the in-app purchases and premium apps from the top play stores; Google Play Store and Apple App Store.
Mobile App Development Cost
In today's times, creating mobile apps has become the new money-making move for businesses, and this is why many people out there are keen to find the actual mobile app development cost. However, to be honest, determining the cost to develop an app is not as simple as it sounds, as several factors go into the making of a mobile app, like the platform on which the app is being developed, app complexity, the experience of the development team and various other factors that are responsible in app making process.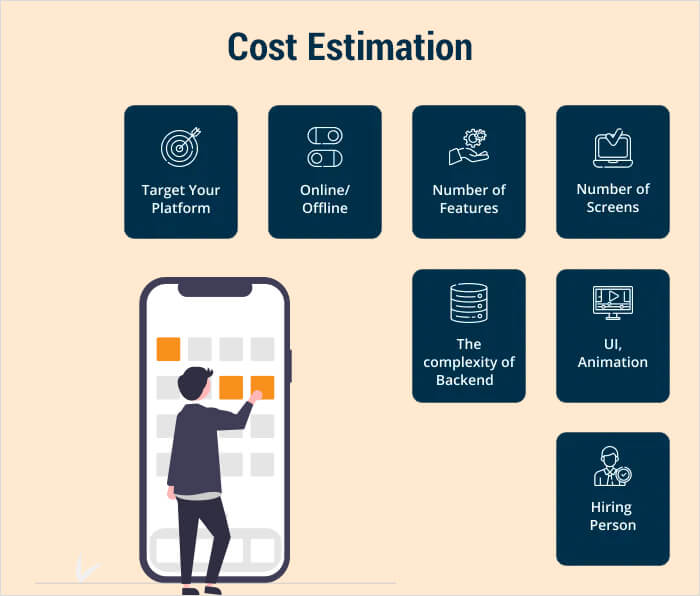 So, let's work to understand the variables affecting the cost of building an app.
Factor 1: Business Model
Business & revenue generation plans are the core of the journey of creating an app, and they have a significant role in the mobile app development cost.
A few points to be considered in this aspect are: play the preferred platform of your target audience:
A product that you're trying to sell
Advertisements of your products or Third-party
Devices required to be integrated to make the app responsive
Role of visual design in-app interface
Paid or Free app
In-app purchases
Algorithms in the backend tend to get more complex as the business model tries to address more and more issues of computation and data processing with enhanced user experience. For example, a music mobile app could stream music of different genres for the users. Listening pleasure could include algorithms to collect data from the user's preferences and push them through appropriate recommendations. Collecting data and storing it for developing a history based on past activities would involve a more complex algorithm and, hence, costlier. The complexity of the business model also determines the number of hours spent on development. Simple apps could take approximately 600 hours, while highly complicated apps could take more than 800 hours hence, cost varies accordingly.
So, these, along with various other factors, such as monetization strategy, are pivotal in determining the time and cost of developing an app.
Related blog: How to Choose the Best Mobile App Development Company?
Factor 2: Monetization
You build an app with a strategy in mind- but do not let it stay with the strategy only. Convert it into a business model so that you can monetize with your app. Features like free app downloads, selling for a fixed price, or earning money via in-app purchases will also influence the app cost. According to experts, creating an app, you sell for an upfront fee is painless. More to it, in-app purchases are time-consuming to implement and cost more. Fully-fledged e-commerce features in an app escalate to a huge app-making cost.
Free Apps: There is this standard view that the idea behind the free app is to make instant money. However, that isn't true. Instead, the idea is to expand the customer base so the business can sell to them later. Free Apps can also be monetized by enabling advertisers on the app.
Freemium: It is a free-to-use app; however, it offers this option to its users to pay to unlock the premium features. When your app is good enough to attract users, this model can work great for you, as your users will be more than willing to buy the premium features. And if the engagement is less and not many people are willing to pay for the premium features, then you know that something has been done wrong, and you need to work on that.
E-Commerce Apps: These apps usually make money by selling the products online or securing a commission from sellers.
Paid Apps: This category of apps makes money directly through several downloads. Here it is crucial to set the right price for the paid application. Here you can decide how much it costs to build an app after identifying the customer's willingness to buy the application.
Factor 3: Simple or Complex Feature Set
The app features' complexity would determine the development time and, ultimately, the cost of creating an app. So, this exclusion means that the simple apps require lesser budgets, whereas the complex application will be pricier. Based on their feature set, all the applications can be divided into three categories: Basic MVP, Apps of medium complexity, & Large Apps. When it comes to the cost of app development, complexity matters, with a limited budget, consider prioritizing the features that fit within that price range & release the product in the market as soon as possible.

The Basic Feature Set That You Would Need to Include in Your Application
Functional Services – These are the services needed to execute the functions and features of the application you are taking to the market. Your developer may integrate certain features with the application. Still, to successfully use them, there are a few services that you need to integrate with your mobile application that would make things easier.
Here are some most regular models:
Push Notifications – It's difficult to envision an application that doesn't use this fundamental mobile service. Pop-up messages reflect the rise in your clients' commitment to your application and empower the ideal activity, like a purchase.
When you hire a mobile app development company, just confirm before closing the deal the technology they would be using for the same and the benefits of that particular technology for user engagement.
Yearly expense: $2,400
Social Media Integration and Chat – Your business would need to implement these services to support sharing and gaining a loyal customer base for your business application through web-based media. If you need social cooperation in your application, you will probably require a membership to a service provider that would make things easier for you.
Yearly expense: $1,200
Short Messaging Service – It is significant to let your users be updated with your brand, as they have taken your services for a reason. To integrate text messaging services into your mobile application, we generally use Twilio.
Yearly expense: $500
Email Services – Since most users turn to their emails first in the morning, dropping a mail to keep them engaged with your brand would be easier.
Yearly expense: $1,000
Factor 4: Admin-Related Services
Your business would need an instinctive, incredible, accessible, and comprehensive organization dashboard for its ceaseless workflow. The expenses around the admin department are pretty complex as it depends on the individual applications you use.
In any case, like with the wide range of various application costs – they do add up, and you will bring about them continuously. The bespoke mobile application development solution doesn't offer an approach to set aside these expenses. Excluding these in your application to the executives isn't an alternative, as it would remove your authority over the substance, clients, and information.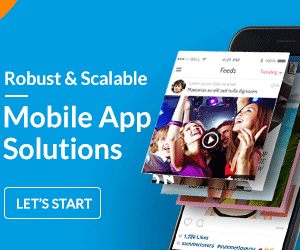 Fortunately, this isn't the best way to create and keep an application, and we'll cover the strategy to forestall these expenses further beneath.
Here are a few aspects we must consider when working on your admin-based application features.
Content Management System: It is vital that the content on your app is as simple as snap and alter. If you want to change a word or some information, you ought to have the option to alter your application content – this ability is an absolute necessity for your dashboard.
Dashboard Emulator: We will let you have a look and feel of the app before the changes are made. You will need to perceive how you look at the application before pushing it out live to the client's local area. A previewer application is an unquestionable requirement!
Dynamic Updates: Many application owners would provide consistent updates – it's the idea of business! Some applications require an intricate update methodology, and some little change goes live each time. We offer solutions with a robust update measure whereby a simple click of a catch on the application dashboard naturally pushes out the substance changes to all applications.
Client Profiles: You would surely need to manage the client's profile along with your services. Myriad aspects like secret phrase reset structures get effectively lost in the planning cycle – a decent planner will not allow it to occur!
Predictive Analysis: Would you like to have the option to comprehend your clients' in-application conduct, similar to the exercises occurring in the application, the number of downloads, which clients access which screens, and then some? This data ought to be effectively open.
Access Controls: All directors or clients can't be something similar. You will need to control jobs and consent to oversee who can access and change what is inside the application. This additionally incorporates what clients can get to, what screens they see, their private client data, and admittance to premium substances.
Framework Services: These services incorporate infrastructural segments, for example, where the application is facilitated, where information is put away, and how the information is conveyed. These additionally need redundancies and burden balancers for reinforcement and security workers, which add both expense and intricacies.
Servers play: These are the rudiments. It is here that your application would be hosted to be available over the internet. If you are with the biggest of endeavors, you will need to rethink facilitating any semblance of Amazon, Google, and Azure.
Yearly expense: $12,000
Data Analysis: Data drives your application and will gather and contain much of it. You must see how and where the information will be put away.
Annual expenditure: $3,600
Image Information: Most applications integrate quite a ton of pictures. You should have a spot to download, measure (resize, crop, and so forth), and convey pictures. We usually look forward to organizations like Google, ImageX, and CloudImage.io that can offer such services.
Yearly cost: $4,800
These are some of the essential services that are to be integrated with your application for better results. If you are looking forward to assistance, we are just a click away!
Read Also: Things to Consider when Hiring a React Native App Development Company
Factor 5: Platform-: Android or iOS
It is your choice of platform that, again, will influence the cost of making an app. Decision-making will be easier when you consider the audience you need to reach; accordingly, the platform choice can be made. Both iOS & Android platforms are different in terms of technical implementation, market share, and the variety of devices & OS versions.
Now the devices that run on Android are more in numbers than iOS, which makes the app made on Android more complicated as it will have to work equally well on all the Android devices. How much to make an app on Android or iOS? Developing an app for a single platform, whether Android or iOS, won't significantly affect the cost of creating an app. But if you are determined to get the app for both platforms, the cost will go higher, so be prepared for the same.
Types of Applications
Next, the average cost to develop an app also depends on what type the app falls under. So, here let's have a look at different types of apps.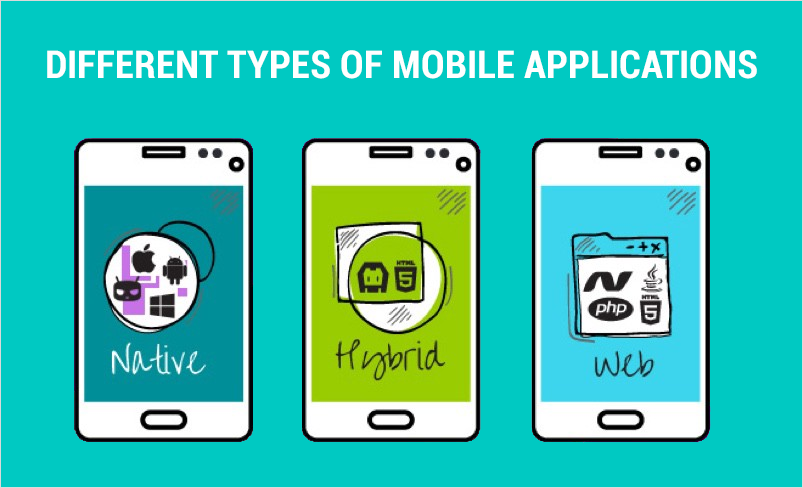 Web Application: These apps are websites optimized for mobile users. There are several surveys that show that eighty percent of smartphone users prefer mobile applications over websites.
Native Application: This app is created for a specific operating system (OS), iOS, or Android. These are pretty complex in nature and provide a rich user experience.
Hybrid Application: This kind of app is much simpler in nature as it operates on a single programming language. But unlike the native applications, these apps work on both platforms. These apps are easier to develop and manage, but the user experience is not as good as the native applications.
Factor 6: Designing Aesthetics
App designing plays a crucial role in deciding the mobile app development cost. Make sure when the user comes to your platform, their experience is flawless. They get the essence in a short time. The user gets to appreciate the platform by its performance. The designer first researches the keen details required to imbibe in the app. A more intense level of design would raise the cost of making an app.
Designing is essential and is the make-or-break factor in mobile app development. The development comes only after the design phase. Designing an app involves professional knowledge of colors, icons, fonts, and advanced pictorial sense. Once the business model is decided, designing takes over. Fundamental design elements like several screens, buttons, tabs, icons, themes, and splash screens give an approximation of costs as well.
Designing areas in the app where the app can be personalized.
Custom icons
Prototyping
Finger tap
Navigation
Animations
Layers of smoother functioning
Factor 7: Team Hire Rates
In-house Team
Small and medium-sized businesses are leading to expanding the business but have fewer technical experts for full-time job scheduling. Hiring people for the full-time snag your cost for app development to a great extent. But it's also important not to compromise the quality and effectiveness of the app. In that case, outsourcing is a great relief for your business with the minimum time to look at the app process.
Outsource Team/Agencies
There are app development agencies able to deliver your products on time, making them more responsive, highly beneficial, and reliable in the marketplace. You can hire them for your business lead as per your requirement.
Whether you go for in-house app development or outsourcing, it will significantly impact the costs of developing an app. An app is critical to the success of processes and is essential to the business model.
The savings obtained with a low-cost solution cannot make up for the possible loss of revenue incurred due to the poor choice of developer. Meanwhile, usually, businesses look at in-house development as the first choice to retain benefits. However, it is better to carefully weigh the decision to create the app through outsourcing or in-house, as this decision hugely contributes to the overall cost of building an app.
Individual Freelancers
To succinct your app's success, you can add top-class freelancers for different domains of development in the mobile app. There are different aspects like coding, designing, QA, and integrating new technologies. The cost of building an app by the freelancer starts from as low as $10 to a maximum of $100 per hour. If you are on a tight schedule, you can hire freelancers and end your app development under time constraints.
Hire the right fit for your organization from many popular freelancing websites like Upwork, Fiverr, Toptal, etc.
App Development team structures for basic, intermediate, and advanced mobile app types.
Basic App
For the mobile app with basic features-based; the team generally has
---
Project Manager
Business Analyst
Front-End Developer
Backend Developer
UX-UI Designer
QA Engineer
Intermediate
For the intermediate features-based app; the team generally have
---
---
Solution Architect
Business Analyst
Front End Developer
Backend Developer
UX-UI Designer
QA Engineer
DevOps Expert
Advance
For the advanced features-based app; the team generally have
---
Project Manager
Solution Architect
Business Analyst
Front End Developers
DevOps Engineers
Backend Experts
UX/UI Experts
QA Engineers
Delivery Manager
Data Science Expert
For your guidance, we have created a table regarding the various functions of the role of the team members for the mobile app. Let's have a quick look.
| | |
| --- | --- |
| Role | Working |
| Project Manager | He can handle the overall app development process in the company's structure. |
| Business Analyst | Collecting the SRS requirements from the development team and developing the workflow for the development process to further work on that under the time and cost frame. |
| Front End Developer | He is the front caption of the product responsible for coding using the desired languages like HTML, CSS, JS, React, Angular, Python, etc. |
| Backend Developer | He is the backfoot of web development, responsible for creating the internal workflow and coding infrastructure of the product as per the dependency of the app platform. |
| UX/UI Experts | Designing is the most captivating thing at the first level surface when any user comes. The UI/UX expert ensures that the user's first experience fades soon. |
| Database Admin | Database admin is the complete data handler at the front and the back end. Complex applications generate millions of data required to be accessed by the database admin. |
| QA Engineer | The quality analyst assures the development team of the efficiency and correctness of the app's working. |
| DevOps Expert | He is the senior DevOps expert responsible for building and updating new modules and versions. They aim to reduce the lifecycle of the app and improve its quality. |
| Solution Architect | They are hired to curate specific problems. He covers the mixed skills of technologies, problem-solving, the latest industry patterns, and decision-making. |
| Support Engineer | He is responsible for handling analytical skills and customer-focused solutions and solving any technical issue raised in between the app journey. |
| Technology expert; Data Science expert, AI/ML expert, IoT expert | Extend your app brand to new horizons and implement it with the latest technology, like data science; the expert should have knowledge of analytical and statistical skills, algorithms, machine learning, data analysis, etc. |

Factor 7: Different stages of Mobile App Development
So, there are various stages of mobile application development. Regarding the technical aspect & lifecycle of mobile app development, it is vital to look at different phases in terms of the mobile app development price & the amount required to be disbursed at each stage.
Talking of the five different stages are:
Pre-research stage
Design stage
Development stage
Testing & Deployment stage
Support & Maintenance
Upon understanding the cost of mobile app development at each stage, it will be helpful to plan the budget accordingly.
Factor 8: Categories of App
Different app categories give users more options and allow businesses to add more user-like solutions. If you plan to develop a gaming app with all of the generic features relevant to the market and wonder how much an app costs, it will end up more mobile application development cost to you compared to the simple use of the app. Likewise, e-commerce, social networking, and on-demand or technology-centric apps would end up with a more average cost of app development to your budget, scope to unlock more users to the platform.
Depending on the type of app, development costs may vary. They are:
Simple app: $15K
Gaming: $35K
Social networking app: $50K
E-commerce app: $45K
On-demand: $50K+
IoT app: $45K+
Business or Enterprise app: $40K
Factor 9: Dependency over the third-party APIs
Third-party API is needed for the flawless working of the app with the other platforms. Depending on the functioning of the API its cost would be decided. And this will reflect the custom app development cost. Some standard APIs are map APIs, SDKs, push notifications, etc.
Factor 10: Configuration with the server
Data loading or storing is the most crucial aspect of carrying out the smooth flow of the activities performed over the platform. So the data storage options need to be taken care of more.
Some of the standard servers integrated into the app are as:
Web Server – According to the webserver, the number of users can register on the app, one user for the initial setup, up to 100 users for vertical scaling of the app, 1k users for horizontal scaling of web server users, 10k users, can use the database deployment, more than 500k users for the combining of multiple users aligned with the business.
Cloud Data Server – Cloud infrastructure gives so much flexibility to the DB admin to place the ease of functioning in real-time on the cloud. Cloud servers have offered free and subscription-based services for enterprises and personal use. Top cloud-based servers are; DropBox, Google Drive, Hostgator, etc.
They assure free uninterrupted data storage up to 1GB, and you can extend it as per need with the charges.
Shared Server – The most crucial benefit of the shared server is that even in the case of any app failure in real-time, the data would not end up being lost for the users, as there is no central server. In case of server failure, the neighbor server instantly fetches the request to facilitate the lost server.
Factor 11: Location of App Development
Hourly development rates differ across nations. Going by the standard, the hourly rates swing anywhere between $10 to $250/hour. Now the highest-priced hourly rates are 25 times more than the lowest-priced hours. Meanwhile, it is crucial to understand that all categories are supposed to meet different requirements. If your budget is limited and you are looking at cutting the frills and willing to go with reasonable quality, then you should go with the lower-priced options.
However, suppose you have a decent budget and are willing to have an app that is created with all the technical complexities and gives a more fabulous user experience. In that case, going up the pricing ladder is a better idea.
Per Hour App Development Costs Across Various Locations
The U.S.A. & Canada-based companies: $50-$250/hour
Australia-based companies: $50-$150/hour
Western European & UK-based companies: $35-$170/hour
Eastern European-based companies: $20-$150/hour
India-based companies: $10-$80/hour
Now, because the average time to design and develop an app can be anywhere from 300 to 600 hours, it is a suitable benchmark to arrive at the costs towards the hourly rates. Also, note that the time taken to develop apps might vary depending on the app complexity.
Considering all the above-mentioned aspects, it is clear that it is tough to come up with an average cost to build an app, as the cost will vary with your choices at various stages. However, to offer a rough idea, it can be said that if you choose to get your app created by an Indian mobile application development company for a single platform with limited features, it is sure to cost between $25,000-$35,000. If you are willing to shell out around $50,000, you will surely get a great-quality app developed with unique features and functionalities for both platforms. Since the iPad app development cost, Android app development cost, and iOS app development cost are different, building a hybrid app may raise the final cost.
Factor 12: Spaces for the New Technologies
There should always be scope for the spaces of the newer technologies in the app. The market is looking for fast and automated solutions in the technological world. AI, IoT, ML, or AR are the top integrated solutions that hook the trained developers to scope for more advanced solutions in the market. They have laid down solutions that could even integrate with such technologies. Eventually, this would raise the final front-end development costs in the future, but further, this opens up the doors to better opportunities for mobile apps.
Factor 13: Implementation of the Security Protocols
To maintain the introspect of the application, security protocols must be followed. The businesses have signed the non-disclosure agreement for the confidentiality of products within the company's boundaries.
Case Scenario for easy understanding of Mobile App Development Cost Breakdown
When an app matches your requirements, it reflects more about how much app development costs and features and experiences.
Uber is one such app known as the best ride-hailing app model for new development companies. It has plenty of breathtaking features that excel the sustaining the app in the user's minds and in the marketplace:
Directional, routing, and geolocation tracker
App profile registration
Payment integrations
SMS and push notifications
The facility for cancellation of rides
Scheduling of rides
UI/UX designing
The overall estimate would calculate that the cost to develop the Uber app with the features and the functionalities would lie around $25k. The cost would rise with a few more features in the range of around $40k.
Final Thoughts!
In this rapid and fast-forward world, apps are there for our everyday needs. Developing a mobile app urges specialized skills and alignment with the latest technology to turn the app idea into reality.
We hope this article could bring down some of the essential aspects that need to be figured out: how much does it cost to build an app and get an optimized app under the budget for your business?