In this fast-moving world, communication channels have become essential to everyday life. Exchanging the information has become necessary in both personal as well as professional lives. A software or messenger app like Botim that allows users to exchange texts, media files, and information can be a great idea in such a scenario. Botim is one of the most popular mobile message exchange applications, allowing users to text, share files and media, and exchange ideas. The vast user base of messenger chat apps attracts tech companies to invest in botim-like messenger app development to secure a big share in opportunities.
With an increasing number of internet users, the demand for such apps is also increasing, and thus, it makes a great investment to develop apps like Botim. However, the biggest concern is "How much does messenger app development like Botim cost." So, in this blog, we will talk all about the cost, features, and how the owner can make money by developing an app like Botim.
What Is the Botim App? Why Is Botim So Popular?
Botim is a mobile app that allows users to leverage features like instant messaging, voice calling, video calling, and internet calling across the globe without any additional charges. At the same time, the users can also share photos, videos, and other different types of media files.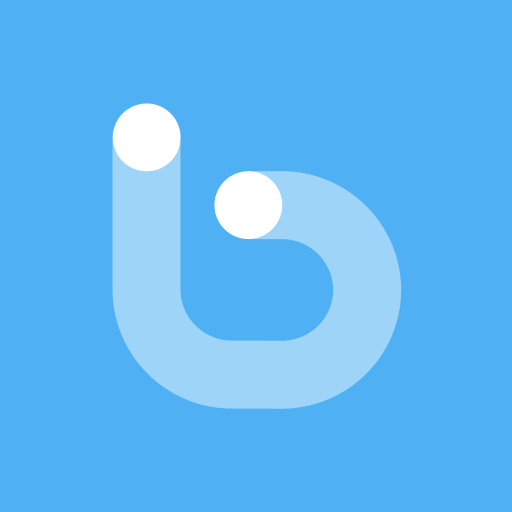 However, hundreds of such mobile apps help users exchange text messages, call, and share files. So, what makes Botim so special?
Botim's core competency is that it supports phone or video calls over the internet, even in the areas where the connectivity services are restricted or controlled by network providers or the government. In regions like the United Arab Emirates where VoIP services like WhatsApp and Skype are blocked, Botim has worked successfully. One can make private communication as well as group communication over the application with a seamless design, allowing even beginners to use the app seamlessly. The application is available for both Android and iPhone users. The popularity of the botim app inspires investors to messenger app development like botim.
Why Invest in Messenger App Development like Botim?
Words can be a great choice to help the target audience understand the usability and features of the application. However, words might not be that effective in understanding the benefit of developing an app like Botim.
According to Future Market Insights, the global mobile messaging market is all set to achieve a valuation of $101.4 billion by the end of 2023. With a CAGR of 15.9%, the same market is expected to shower a valuation of $443.5 billion by the end of 2033. At the same time, the Statista survey report has determined that the global user base of messenger apps will touch the milestone of 7 billion by the end of 2030.
The above stats are enough to understand that the market and demand for botim-like messenger app development are only going to increase. So, by developing an app, marketing it well, providing useful features, and maintaining the platform, the software owners can bring the fortune into their pocket. At the same time, a range of monetization models that can be integrated into a mobile application makes investing in the messenger app even better.
How to Monetize Messenger App Like Botim App?
As we interpreted in the earlier section, multiple monetization strategies can be integrated into the messaging mobile application like Botim. After all, everyone wants a return on investment that can only be achieved by making money from the app on which they are putting the dollars to develop. So, here are the best monetization strategies that can be used to build an app like Botim.
As the name suggests, this is one of the most used monetization models that allows the app owners to implement periodical charges for using the app. The charges can be weekly, monthly, quarterly, or yearly. In this kind of monetization model, your app must provide the worth of money to the users. If they fail to do so, the users might not prefer to pay the subscription fee when the tenure ends.
Advertisements can be one of the best and highest money-making strategies for an application. Once your app has managed to attract a huge number of users, you can invite brands and companies to display their advertisements on your app. For the same, you can demand the hefty advertisement charges from the second party.
This is the mixed model of free and paid usage where the basic functionalities of the application are available free of cost. However, there is an option for in-app purchases where the users can buy stickers, GIFs, themes, and much more to make their interaction even more wonderful and live.
Similar to that of the subscription model, this monetization strategy suggests implementing a one-time fee for the users to register in the application. At the time of registration, the application will demand a particular amount from the users to let them use the features. Once paid, no other types of periodical or in-app charges exist for using any of the features.
Recommended Read: Best Mobile App Monetization Platforms & Ad Networks
Key Features to Consider to Develop a Messenger App like Botim
Features are the backbone of any mobile application because the features and functionalities create all the differences between the different mobile apps. Imparting the additional features adds dollars to the development cost; however, it is never a good idea to compromise with the number and type of features during development. Features bring the users to your app and make them stick around for longer.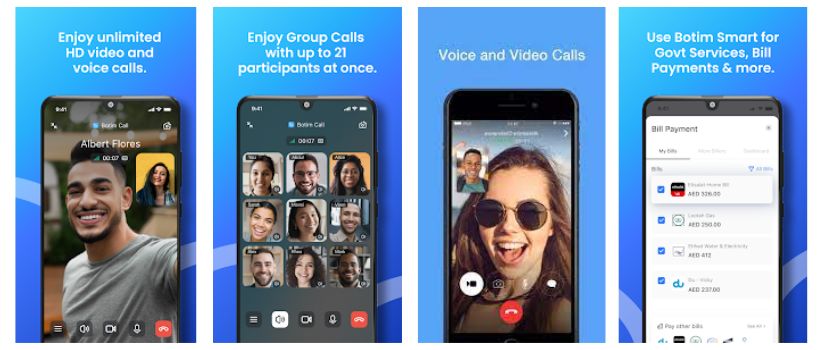 Here are some of the features that must be carried by a messaging app in 2024 to compete with the existing peer applications-
Messaging
Messaging is the fundamental feature of a messaging app. To build an app like Botim, you should ensure that it supports real-time messaging, text formatting options, message delivery status, indicators, and much more. At the same time, the user should also be capable of the message's delivery time and opening time, just like WhatsApp. Moreover, adhering to the latest feature, one should be allowed to delete the messages for the receiver in a certain period.
Group chats
One must be able to make groups of friends and family members to share information, files, and texts. This feature helps the user communicate with several people collectively without having to text the same message individually. It makes tasks like informing, inviting, planning, collaborating, and much more much easier.
Video and voice calls.
Video and voice calling are the most used features in apps like Botim. The app should be capable of supporting high-quality voice and video calling to help users connect to their people in real time. Moreover, features like call recording, muting the call, speaker option, camera switching, etc. should also be integrated to enhance the user experience.
Web, Mobile, and Desktop
When planning for messenger app development like Botim, it should be ensured that the application can be used on mobile, tablet, and desktop devices. This competency of a messaging mobile app instantly increases the target audience fence and thus brings more users toward the application. At the same time, it helps the users to establish synchronization between their different devices to transfer the data.
Photo and Video Sharing
In today's era, people prefer to use a single application to message as well as share files. So, an app like Botim should be capable of sharing photos and videos in personal chats as well as group chats. It brings a lot of ease to the users and enhances the experience. So, it makes it more likely for users to stick around the application.
Document Sharing
Similar to photos and video sharing, the application should also support document sharing. It brings the application to both personal as well as professional usage for the users. By allowing users to send and receive important documents, the usability of the app increases multiple times.
Make Payments
WhatsApp has recently come up with a feature for making payments that enables users to make money transfers seamlessly by linking their respective bank accounts. The users also appreciate this feature as it makes it easier for them to talk to a second party about the payment and instantly process the same. Moreover, complete details about the transaction and the status are also shared with the users.
Message Encryption
When talking about texting, video and voice calling, photos and video sharing, document exchange, and monetary transactions, it becomes very important for such messaging apps to carry some safety measures. So, end-to-end encryption allows the developers to create a security shield for user data and maintain the confidentiality of the conversation. The message encryption utilizes the AES-256 encryption techniques for data security and guaranteeing reliable and fast connection.
Exciting offers and discounts
Many messaging apps provide exciting offers and discounts to users coming to their platform or on special occasions for the first time. It helps them strengthen the relationship with existing and new users and thus enhances the user retention rate.
Recommended Read: How to develop a multi-purpose messaging app like WeChat?
How Much Does It Cost to Develop an Instant Messenger App like Botim?
The cost of developing messenger software like the Botim app cannot be defined as a specific number as it depends on several factors. Here are some of the core factors that play a core role in determining the cost of developing an instant messenger app like Botim.
Let's first discuss the general estimation of development cost and then talk about the factors that determine the exact cost of messaging app development like Botim-
| | |
| --- | --- |
| Factor | Cost |
| Development team | $25-$150 per hour |
| Features of the application | Variable |
| UI/UX | $10K-$30K |
| Platform Compatibility | Variable |
| Servers or backend infrastructure | $20,000-$50,000 |
| Testing | $5,000-$15,000 |
| Maintenance and Updates | Variable |
Messenger App Development Team
The quality of the messaging app highly depends on the development team you are working with. For example, if the application requires a lot of professionals with different expertise like coding, designing, testing, etc., it will cost a lot more than simple software with limited functionalities. Similarly, the location of the development team is another significant factor that affects the development cost. Hiring a team from a European country will cost multiple as compared to hiring a team from an Asian country like India.
Features of the Application
In the above section, we talked about many features that will help you build a chat app like Botim, that can easily attract users. But you must remember that all those features require investment to make a presence in your app. As the number of features increases in your messaging app, the cost of development will also keep increasing simultaneously. Advanced app features like voice calling, video calling, group chats, and file sharing generally come expensive.
User Experience
User experience is the deciding factor for the user response to your messaging app. To bring seamless user interface design into the app, one has to make a sample investment for the designer. At the same time, opting for customized designs and components also adds dollars to your app development bill.
Platform Compatibility
There are different platforms where you can find your target audience. It includes iOS, Android, and web platforms. So, choosing one or multiple platforms for your messaging app will also play a big role in app price. This particular statement is because each platform requires certain testing and development efforts that add to the overall time and resources required to develop the app. However, you can always opt for cross-platform development frameworks like Flutter or React Native to build messenger apps like Botim for multiple platforms at low cost.
Backend Infrastructure and Servers
The backend infrastructure is responsible for the smooth management of real-time communication and storing the data. So, getting the management tools and server setup requires a good investment. Cloud infrastructure utilization fees for hosting the servers are also an add-on to the cost of development. The extent of complexities as well as the scalability to support these technologies, can add or remove dollars from your bill.
Testing and Analysis
Testing is one of the most important phases in the development process and also a big factor that increases the cost of development. It includes the functional, performance, compatibility, and security testing for the app to operate on various devices.
Maintenance and Support
Your messaging app will require continuous technical support to keep providing the functions to end users. So, you will need the assistance of the tech team for the same. Opting for maintenance and support is also a part of app development costs.
Recommended Read: How Much Does it Cost to Create an Instant Messaging App like WhatsApp?
WhatsApp vs Botim Messenger App
People around the globe are using WhatsApp for their daily messaging and communication needs while Botim is more popular among the people who faces network and regulations crisis. Here is a comparison of these popular apps in different terms-
| | | |
| --- | --- | --- |
| Features | WhatsApp | Botim |
| Voice and Video Calls | Yes | Yes |
| Group chats | Yes | No |
| Messaging | Text and Media | Text and Media |
| Status Updates | Yes | No |
| Business Profile & Integration | Yes | No |
| End-to-end encryption | No | Yes |
| Subscription required | 100% free | Yes, for premium features |
| Unrestricted access in blocked countries | No | Yes |
| Payment transfer feature | UPI India Local | UAE to some countries |
What Tech Stack Is Required to Develop a Messenger and Calling App like Botim?
The technology stack is the backbone of any application that supports the entire software structure. Real-time messaging and seamless user experience can only be achieved with a strong technology stack. Collaborating with skilled developers who are fluent in programming languages is also important. Here is a glance over the technology stack to build a messaging mobile app-
| | |
| --- | --- |
| Front-end Languages | Java, Kotlin, Swift |
| Back-end Languages | PHP, Java, Java Script, Scala, Erlang |
| Database and Query Languages | SQL, GraphQL |
How to Build a Messenger App like Botim?
It's always a good idea to have certain knowledge about the development process to work collaboratively. So, the major steps of the app development lifecycle are interpreted below-
1. Develop Your Vision and Objective
Before diving into the development, you should have a clear vision of your app. You must know the objective of the software that you are planning to develop for your target audience. Determine your application's unique selling proposition points that will create a difference. Also, figure out the problems that your app is going to solve.
2. Market Research
You should know the depth of water before putting the feet in. Conduct market research where you can know this segment's market value, users' demands, competitors in the landscape, and the market share of different brands. It will help you make more data-driven decisions for your applications.
3. Define Budget
It is essential to have a budget in mind before selecting the development team. For the same, you can analyze the features of the application, platform compliances, and complexity of the application and thus prepare a feasible plan. This will help you ensure that you don't encounter monetary challenges during the project.
4. Choose the Right Development Team
As we interpreted, the success of your idea depends heavily on your app development team. Bring a development partner at the forefront who can understand your vision, has the capability and knowledge to transform the idea into real-life application, and delivers worth to your investment.
5. Testing
Once the development team delivers the application, ask the quality analysis team for testing. This will help remove the bugs and errors from the application to bring the best user experience. Several tests like performance tests, speed tests, feature tests, compatibility, etc. are carried out at this stage.
6. Launch and Maintenance
At this stage, you launch the messaging application on the respective platform like Apple App Store or Google Play Store. This way, you make the application available to your target audience. Then it is time for maintenance, where your tech support team will ensure that the application is working efficiently, remove the bugs and errors, and provide the periodical updates.
7. Marketing
Marketing has become an integral part of the development process that brings the users to your platform in the least time. It is important to inform your target audience about your app and features and what it offers them. Announce the USP of the app via marketing to bring even better results.
Recommended Read: Mobile App Development Process – A Step By Step Guide 2023
What Compliance and Security Measures to Consider When Developing an app like Botim?
A messaging app where the user is supposed to share his personal and confidential texts, images, videos, documents, and other media must comply with many security and safety measures. Without these assurances, one might not prefer to use the app to share the data. So, here are some of the key compliances and security measures that you must ensure to develop a messenger app like Botim-
Data Privacy and Compliance
First, the application must comply with different laws and regulations like GDPR, HIPAA, CCPA, etc. All the data that is collected on the application should also be stored according to these compliances only.
Cybersecurity Measures
Another important safety measure is to encrypt the communication and data storage to protect the application from cyber threats, attacks, data breaches, and unauthorized access. Moreover, regular security assessments and penetration testing are also important.
Network Security
Especially for apps like Botim, a secure app's network infrastructure to prevent network-based attacks is also important. It includes implementing firewalls, intrusion detection systems, etc.
Secured Development
Writing clear and secure codes is another important factor in security measures compliance to ensure the streamlined functionality of the application. Similarly, conducting code reviews and security audits to identify vulnerabilities is equally important.
Privacy Engineering
Building security boosting features like end-to-end encryption, secure authentication, design principles for managing user data, etc. are also important parts of security measures of a messaging app.
Regulatory Compliance
Adhering to telecommunication regulations of respective regions, nations, and geographical areas is a big consideration while developing messaging apps like Botim.
User Authentication
Imparting the secure and strong user authentication method that prevents the unauthorized access of anonymous people into the account brings a lot of reliability.
Privacy Policy and Terms of Services
Informing the privacy policy and terms of services for the users to use the app is very common as well as necessary practice for Botim like messenger app development.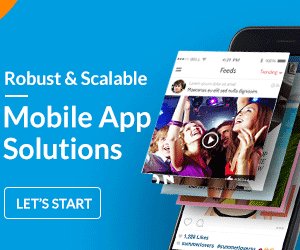 How Octal Can Help You Develop a Messenger Chat App like Botim?
Octal IT Solution is one of India's best app development companies. The firm was founded in 2007 and currently has more than 15 years of developing different types of digital solutions for its broad client base. Moreover, we have expertise in developing customized solutions, imparting every feature according to their requirement and preferences.
Our long experience has allowed us to explore the range of challenges and their respective solutions to bring the best results. Our familiarity with different types of projects helps us to save a big portion of the cost without compromising the quality of the project.
Recommended Read: Mobile App Development Company to Turn Your Idea into a Futuristic Solution
Final Words
So, it can be concluded that a messaging app like Botim doesn't only bring convenience to the users but also a big fortune to the one who invests in such an app. While a range of factors affect the cost of Botim like messenger app development, partnering with the right development company can be key to this problem. Octal IT Solution invites you with your ideas and converts them into live digital products.
FAQs – Botim Like Messenger App Development