Hire Dedicated Android Developers
Want to Hire Android App Developers for your next project? At Octal IT Solution, we have got everything covered for you. We have a wide pool of experienced android app developers for hire who have worked on numerous projects in different industries.
The best thing about hiring from our platform is that you can find the developers of all skill levels according to your requirements. You can choose to hire an android developer or a large team of developers according to the demands of your project. We believe in ensuring that you get an intuitive, user-friendly, advanced, secure, and highly engaging mobile application.
Furthermore, every android app developer for hire on our platform works with dedication on your project, coordinates with your other teams, takes care of the glitches, makes his own recommendations, and puts in all the essential efforts to build an android mobile app. Whether you want to get an entire app built from scratch or want to upgrade or enhance an existing app, we have your back. You can Hire Android App Developers on the basis of the number of hours, or for full-time or part-time.
In addition, you can rely on us for the development of both front-end and back-end app development, because our team includes full-stack Android programmers.
Hire Android App Developers for Varied Industry Segments
Technical Skills of Our Android App Developers

Custom App Development
The team of developers are known for creating customized mobile applications according to the needs of the clients and their business. We understand that one-size-fits-all doesn't work when it comes to app development.

UI/UX Design
You don't need to look out for other platforms when you hire app developers from Octal. Along with application development, you will find creative UI/UX designers to make your app not only good-looking but also effortless for users.

App Testing
Once the app is developed, it needs detailed testing to ensure that there are no bugs and flaws. On that front, the developers will do the needful so that your end-users don't face any issues in using your platform.

Java & Kotlin
Android app development is done using Java and Kotlin languages. In case you want your app to be developed with any specific language from these two, you will get it done. No lock-ins or blockages.

Cross-Platform Development
Cross-platform solutions have become the new trend in development with the rise of modern technologies and frameworks. These allow developers to make Android apps that can work for the iOS platform as well.

Maintenance and Support
Following the app deployment, maintenance is crucial for the smooth performance of the application. On that front, you can trust our developers to release updates, keep up with the trends, and get rid of the issues.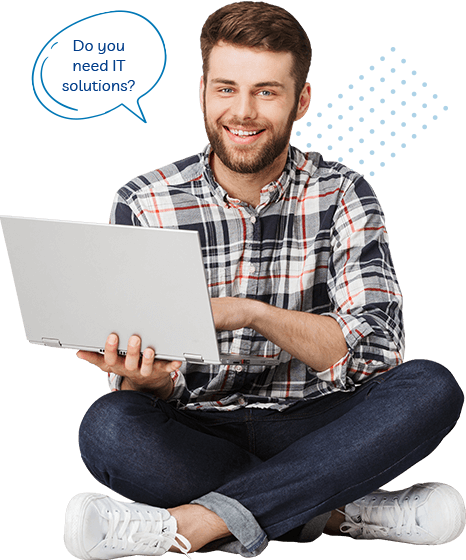 Why Hire Android Developers from Octal?
01

Cost-effective

Regardless of the complexity and requirements of the project, hiring full-stack Android developers is a cost-effective option. You only pay for the number of working hours or the project completion basis.
02

Security

Our developers ensure that they follow the best practices for the security of your application. Your information is kept confidential and the development is done on secure platforms, using modern technologies.
03

Developers for Varied Segments

Our pool of developers includes candidates who hold expertise in specific niches. Based on your industry and business segment, you can choose the developers according to their skill levels and expertise.
04

High-Quality Product

The developers have the reputation for using modern methodologies, frameworks, and technologies. As a result, the applications they develop are of high quality and work smoothly.
05

Excellent Communication

Right from the beginning of your project and throughout the entire development lifecycle, the developers stay in sync with the requirements. Our developers exhibit excellent communication skills.
06

Save Time & Money

The developers kickstart the work on your project as soon as you Hire Android App Developers. All the tasks are done on time without compromising the quality and user experience. You save your time and money.
07

Latest Tools & Tech Stack

For a mobile app to meet the expectations of today's generation of users, your app needs to have modern features. Our developers utilize the latest tech stack and technologies to meet the demands of your users.
08

Dedicated Developers

When you hire full-stack Android developers, they will work dedicatedly on your project. Your requirements, development suggestions, and everything else are considered during the entire lifecycle.
09

Support

In case you find any flaws or need the assistance of developers post-development, you will find the support and assistance. Client satisfaction is always a priority.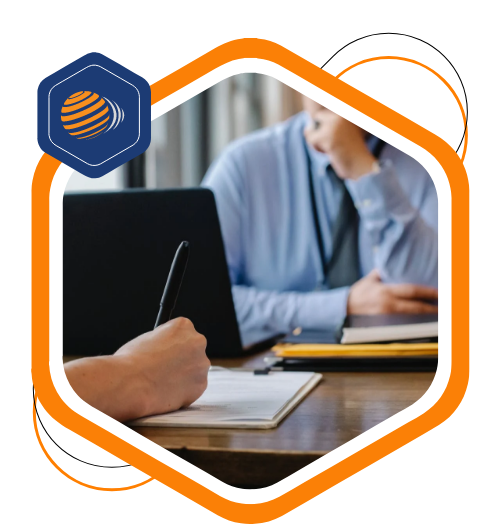 Hiring Models of Octal IT Solution

Full-Time
Hire Android App Developers for full-time and get your project completed in the expected timeline. Full-time developers are great when your project takes at least 30 days to complete. They will work for you for 8 hours a day.

Part-Time
Need developers for short-term? Get them to work on your project for 4 hours a day until your mobile application is developed. The minimum duration to hire part-time Android developers is 30 days.

Hourly Basis
If your application needs modifications, enhancement, or updates and you need to Hire Android App Developers on an hourly basis, we have got you covered. Connect now and hire developers on the basis of the number of hours (min 50 hours).
Benefits of Hiring Android Developers
Team of 250+ experienced & dedicated developers
Our developer hiring cost starts from just $15/hour
Varied hiring models & developers with industry expertise
Agile development methodology for robust development
Full-stack Android app developers with great skills
Projects delivered within the expected timeline
Regular reporting & transparent status of the project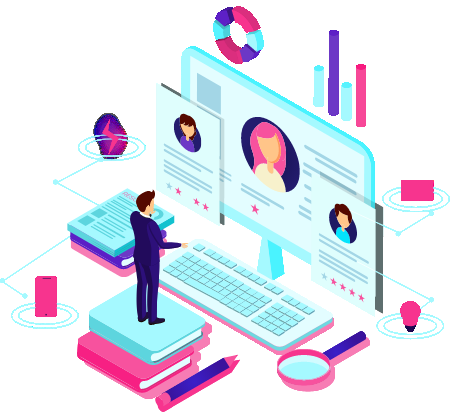 Frequently Asked Questions
Our hiring process is quite simple. Just email us your requirements and we'll respond with selected resumes. Shortlist the right candidates and take their interviews. Finalize one or more developers and hire them for your Android project.
Our developers are versatile can offer you a wide range of services related to app development, including:
Android app development
UI/UX design
Consultation
Testing
Mobile app migration
Maintenance and support
Yes. Based on your requirements, you can hire our developers on the basis of the number of hours. Please note that the minimum working hours should not be less than 50 hours.
There is no fixed answer to this. The final cost depends on some factors, which includes the type of project, app complexity, design, time required, experience of the developer, etc.
Our developers are proficient at working for healthcare, retail & eCommerce, travel, transportation, banking, education, media and entertainment industries.
Octal In The News
Octal IT Solution Has Been Featured By Reputed Publishers Globally
Let's build something great together!
Connect with us and discover new possibilities.






Gain More With Your Field Service
We're always keeping our finger on the pulse of the industry. Browse our resources and learn more.
Let's schedule a call