We have elected to put our money and faith in a mathematical framework free of politics and human error. NFT Marketplace Development, apparently, emerged as a strong investment alternative for millions.
One of the top American cryptocurrency and bitcoin investors and the founder of Winklevoss Capital Management finds cryptocurrency as a strong tool to curb corruption and make investments in the most transparent way.
One of the most common ways to invest in digital formats is the NFT or Non-Fungible Tokens. One case easily store these digital assets in blockchain. These tokens have found much application in the world of art where the digital artworks can be shared over the internet indefinitely and are turned into unique digital artwork.
Not just this, the stats too clearly reflect on the rise in the popularity of digital assets. According to a report published in Statista, the total value of sales involving non-fungible tokens during April 2021 generated an aggregated value of around 64 million USD and in November 2021, this value became around, 162 million USD.
How did it all start?
Who doesn't know the current market trends around digital assets, cryptocurrencies, and tokens? Well, most of us are just aware of the trends because of the recent Twitter thread that Elon Musk brought into the picture. While many in the world are struggling to understand what and when things would turn out to be real, there is a percent of entrepreneurs who are looking forward to building a class wallet online marketplace.
If you are one of those who have researched well about mining and the profits and want to enter the market with a digital currency marketplace, then you are at the right place.
Let's start with understanding digital assets and how it works.
Digital Assets: A Long Story Told Short
The buzz of the town is blockchain and cryptocurrency thanks to the frequent updates by Elon Musk and acceptance of crypto as a global currency. We have often used digital assets, cryptocurrency, and tokens and the marketplace development team delivers solutions for each of these.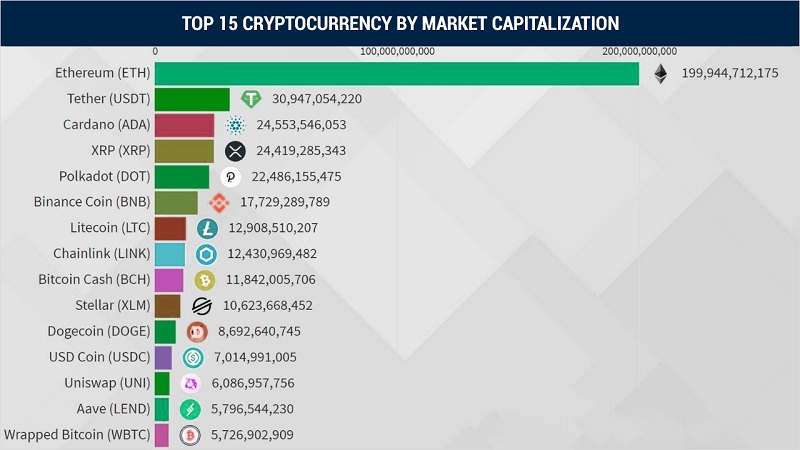 To be specific, a digital asset is a non-tangible asset that you create, trade, and store in a digital form.
When talking about blockchain app development, the two digital assets we are talking about would be token and cryptocurrency.
NFT
We have walked half past 2021, and the way Non-Fungible Tokens are increasing is a surprise. The market is up by some thousand percent. This accelerated growth rate has not only found new ways to turn out beneficial for NFT owners and investors but for the complete best NFT Marketplace Development.
These are unique assets. you can transfer Digital artworks to NFT using minting.
#factcheck: Americal artist Beeple sold his NFT digital collage for $69.3m, making it the most expensive NFT sold worldwide.
Making money via NFT is quite easy. Jack Dorsey, the Former CEO of Twitter sold his first tweet to USD 300 million.
The net sales of OpenSea for February 2021 were around 95 million USD.
These numbers and the way it interacts with the audience is a clear reflection of the fact how significant NFT and other digital assets would be in the nearing future.
We have been bringing on the screen the solutions that are interesting and engaging and can help you bring to the surface a product that engages the audience and helps them make better and well-decided investments.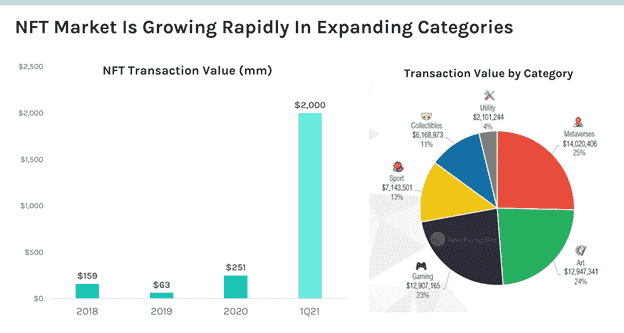 Read Also: P2P Cryptocurrency Exchange Development Cost & Key Features
Cryptocurrency
Cryptocurrency is based on a blockchain network that you can exchange, use for transactions, and use as an investment. The cryptocurrency is given straight by the blockchain technology which runs it that makes it quite obvious that this technology and the transaction mode are in the market to stay.
This form of money is not just available for transactional changes of the organizations but also for individual transactions. Although the popularity is a little low, with time we will see the magic happen. Transactions through crypto are gaining popularity in all aspects some believe this is to be restricted to just organizational transactions while others see a major leap in the way the world operates.
Since it is safe and secure the world is looking forward to what it has to offer to its users. People are using Cryptocurrency as a mode of trade or as a strong investment. They often use it as an easier way to make a bigger purchase or service. Investments in the technology are worth and in no time this would be the new cash.
When talking about cryptocurrency, you can see the following accomplishments:
Decentralized Monetary Control
Nothing is dependent on any other focal point. It is easier to make transactions and consider digital money as the source of overseas transactions and investments.
More Technology Less Hassle
Cryptocurrency is based on technologies like blockchain and distributed ledger that lets the owners uphold the principles of the system in a digital, credible manner. There is a rapid increase in the use of cryptography that makes it easier for people to understand the fundamental design and functioning of the technology.
Secure Solutions
NFT solutions are very secure, safe and trusted, and this is one reason behind their popularity.
If you are looking forward to investing in cryptocurrency, then our bitcoin app development company can help you build strong mining solutions.
Tokens are similar units with a few technicalities. We can move further by understanding how tokens function.
There are a few marketplaces that have turned to be the focal point of the transactions and investments on NFT Marketplace Development clearly indicating that NFT has got the Midas' touch. You must be thinking about why the sudden rise in demand and responses. Well, the simple answer is the prospect it offers. What makes the NFT marketplace popular is the simple fact that it has multiple tokens that mean the profit generation method that lets you earn is much larger than direct NFT creating and selling.
Tokens
Crypto tokens or the tokens as they are popularly called are the units of significant importance that Crypto-based organizations or projects need to develop before they create a blockchain network. You can consider them as the basic structural unit of the blockchain network. Although these are the native aspect of a specific blockchain protocol, they are created by a completely unique computerized resource class and it is over them that the cryptocurrency is built.
For example, the Ethereum blockchain's local token is ether (ETH). We are aware that ether is the digital money local to the Ethereum blockchain, and there are several other various tokens that likewise use the Ethereum blockchain. Ethereum is used to incorporate DI, LINK, COMP, and CryptoKitties, among others.
Read Also: How Much Does It Cost to Develop a Bitcoin Mobile App
The best part about these tokens is, they can always be used in a plethora of ways on the platforms for which they have been created with decentralized finances being one of them. This lets experts access platform-specific solutions or even play digital games.
Put-to-Use Token Standards
There are some highly popular put-to-use token standards that are mostly based on the top of Ethereum. With ERC-20 token standard being the most popularly used as it lets the creating of tokens that can easily be interpreted inside Ethereum's ecosystem of decentralized applications, and ERC-721, which are intended to let Non-fungible Tokens (NFT) that are exclusively one of a kind and can't be exchanged with other comparable tokens.
When talking about recent times there are many diverse ERC-20 tokens and even more ERC-721 tokens that are circulating in the market. As the market is showing immense interest in blockchain, new tokens are created to address this rise in the use cases and it is expected to expand at this high rate.
When talking about crypto tokens they are in general easy to mine, almost accessible, can be relied on, and simple. Easy to mine basically implies that they run on programming conventions, which are made out of brilliant agreements that lay out the highlights and elements of the token and the organization's standards of commitment.
Permissionless Tokens
Permissionless implies that anybody can partake in the framework without the requirement for unique accreditations. Trustless implies that nobody focal power controls the framework; rather it runs on the standards predefined by the organization convention. Lastly, straightforwardness infers that the guidelines of the convention and its exchanges are visible and unquestionable by all.
Unlike crypto tokens, digital money too can hold esteem and be exchanged for more conventional advanced resources, or a specific utility or administration.
For example, there are crypto tokens that address unmistakable resources like land and workmanship, just as theoretical resources, for example, handling force or information extra room. Tokens are added every now and again utilized as an administration component for deciding on explicit boundaries like convention redesigns and different choices that direct the future course of different blockchain projects. The way toward making crypto tokens to serve these different capacities is known as tokenization.
As the blockchain business grows around the world, the quantity of unique digital solutions would just keep on filling in understanding to the diverse requirements of all ecosystem members going from big business accomplices to singular clients.
Considering that making new resources inside the advanced ecosystem becomes prohibitive than in the actual domain, these computerized resources are generally expected to further develop the manner in which incalculable enterprises work, interface, and produce esteem, in this way empowering a huge swath of new friendly and monetary potential outcomes.
Let's have a look at how much does NFT Marketplace Development cost.
What Is an NFT Marketplace?
A significant part of NFT Marketplace Development is to have a clear understanding of how it functions. NFT marketplace can clearly be defined as an exchange point where those who mine the tokens sell their tokens and the buyers can own them by using cryptocurrencies like Ether and Bitcoins. The buyer purchases the token after paying the fixed commission.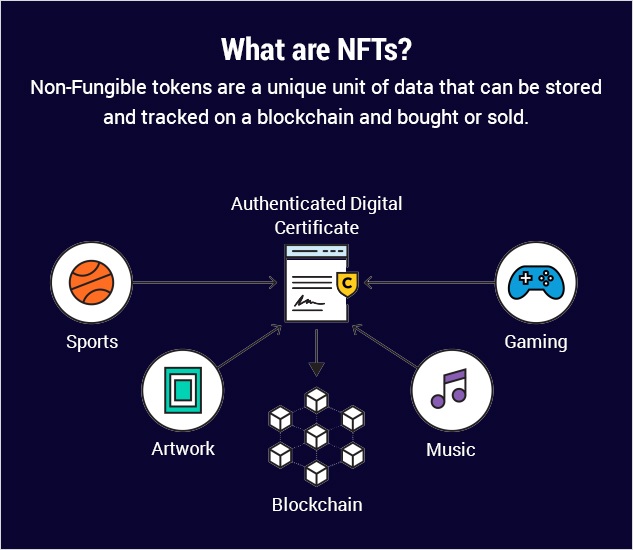 When you purchase an NFT, you get a unique ID number as a proof of ownership, information, author, and authenticity of the token bought.
Understanding NFT Standards
The NFT standards drive tokens. They ensure that the asset acts in a defined manner and interact with the asset's basic functionalities. NFT Marketplace Development professionals make sure to develop a marketplace that interacts with its participants well and keeps them confident of the good times to come.
In the present blockchain NFT marketplace there are two standards that we are working with:
ERC721
The simple NFT Token or the deed is used here the mapping of unique identifiers to various addresses is practiced to mark the owner of the identifier. Along with this, it offers a well-defined way to transfer one's assets using the "transferFrom" method.
One can use NFTs to own anything anywhere. Thus to make a clear identification of who owns what we make use of these standards.
Each purchase has a unique number.
A unique unit256 ID identifies these NFTs.
Read Also: How Much Does it Cost to Develop a Payment Switch Application?
ERC1155
It is basically to manage the multiple token-type transactions. This is a more efficient standard for NFT. This is quite popular among NFT marketplace development professionals as it makes things easier for them. One need not create a unique address manually.
Technology takes care of it.
For now, in 2021, we work only with these two standards. To further explore how well things work for you all you need to do is wait for the latest updates. Our experts are available round the clock to help you with the process and how things work.
Non-Fungible Token Metadata
When you reach the experts with how to create an NFT marketplace.  Users can easily find the details by searching for the NFT art name on smart contract. This is where we look at metadata for the bigger picture. Metadata offers detailed information for a specific token ID such as pictures, descriptions, or any additional traits.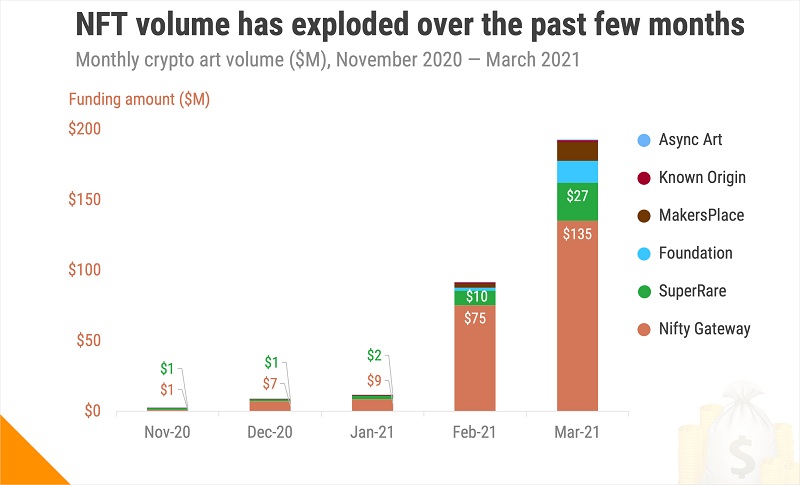 Other than the terminologies, there is one thing that each first-time business visionary battles with. It is knowing the lawful documentation for building an NFT commercial center.
Legal Documentation for NFT Marketplace Development
Company Formation
Privacy Policy
IP Consideration Details
Terms of Service
Community Standards
These are a few things that you need to take care of. We have been working really hard to create your own NFT marketplace. If you are looking forward to creating a business with NFT then just go beyond for better results.

A Quick View of NFT Marketplace Working
When we create an NFT marketplace we make sure that its functioning is as easy as any other application. The token sets have unique information recorded in a smart contract and a blockchain to provide security and immutability.
Usually, marketplaces work in a commonplace. The user researches and registers with a platform and then downloads digital wallet apps to track and store cryptocurrencies and NFTs.
Next, they create a strong collection by displaying the work and payment mode accepted for their digital item.
The next step is to choose a bid for the auction or keep prices fixed. Whenever the user lists an item, a transaction is made as a smart contract for the user's wallet. Features decide the entire cost of NFT marketplace development.
Easy Tips to Consider If You Want to Launch NFT as a Personal Business in the Market
When talking about launching NFT as a personal business, it becomes quite complicated how things are. When you decide to enter a finance-related business, you need to consider many things.
As we start with NFT marketplace development, we make sure that the solutions meet customer needs and align to your business objectives.
Some of the most important points that we need to consider here are:
Target Niche:
You need to be specific about the services and the product offered to the clients. Our experts always take care of your business objectives and develop a solution that is in line with it.
Define Specific Roles:
Let the user define their specific roles in the application. They could be the user, the admin, or the artists. We take care of each user group and deliver easily usable solutions.
Express Project and Design:
Make sure that you understand that the solutions are interesting and engaging. Define the project design and your expectations and our experts can build exactly what you are looking for.
Move to Action:
We test and deploy the solution after defining the details. To guarantee performance and credibility our experts affirm to check the details.
Smart Contract Token Generator:
As your NFT marketplace development company, we affirm that the solutions are interesting and keep you busy with the details. You can generate new tokens and get them verified with help of blockchain.
Examine and Deploy:
The next in the line is checking the solution and delivering it to the client. We also allow you to make the changes in the solution if you wish. We have been delivering solutions that are interesting and engaging and help you earn better results.
If you are looking for solutions that stay ahead of the competition then you are at the right stop. We have delivered similar solutions over the year and have assisted our clients and their users to bring to the surface a product that can help you make the most profits.
Must-Have Features for NFT Marketplace Development
When you want to compete in a financial domain, you need interesting and engaging solutions. If the NFT marketplace development doesn't have interesting features then it collapses.
Storefront: Here you can get the details of the marketplace like an owner, past prices, predicted prices, etc.
Search Functionality: The support category for tagging and management simplifies the process of buying collectibles for the users involved here.
Create Listing: Sellers are responsible for driving the NFT marketplace. Users can easily create the listings on the platform.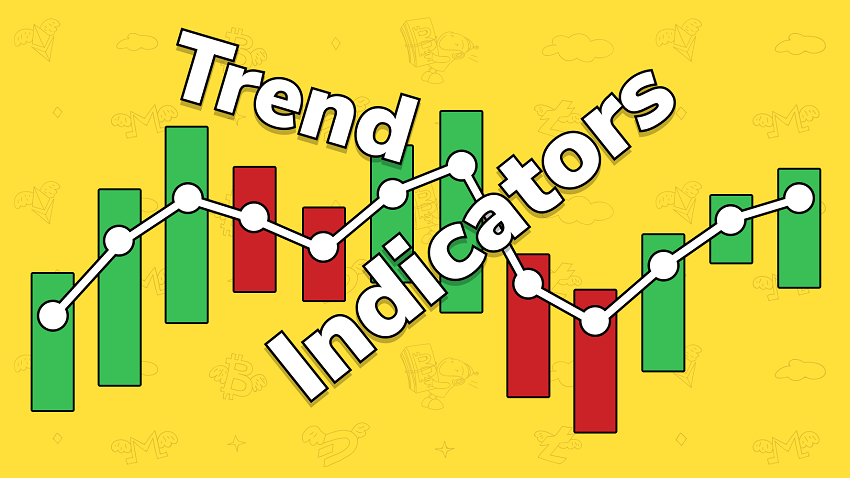 Auction and Buy: An efficient system would be a part of the NFT development service.  It makes easier for people to add bid amount, expiration date, and a watchlist showing details of the bid's status.
Wallet: The wallet has all the details of the sending, receiving, and investing in the crypto. Create your own

digital wallet app development

to make the experience frictionless.
These are some of the must-have features that you need to integrate into your application. You need to take care of many things when building a strong NFT marketplace. If you are looking forward to earning profits we make sure that you reach to us for the best results.
What Would be the Cost of NFT Marketplace Development?
There are many factors that influence the cost of NFT Marketplace Development. There are a lot of factors that one needs to consider when entering the NFT marketplace business.
Our experts share here the basic cost calculation strategy for NFT marketplace development.
| | |
| --- | --- |
| Factors | Average Cost |
| Development | $700 – $2520 |
| Panels | $4000 – $16000 |
| Security | $1080 – $4320 |
| Marketplace Site | $5650-$22520 |
| Crypto Art Incorporation | $1440 – $5750 |
| NFT Management | $1440 – $5800 |
The average cost of developing NFT is $15k to $56K with basic features. If you are looking forward to developing an advanced solution this cost would rise from $35k to $75k.
How Can Blockchain Experts at Octal Help You?
If you are entering the market with an NFT marketplace development that makes it easier for people to invest then connect with a mobile app development company in the USA and see how they can take you through the market.
Our technology experts develop solutions that stay in the market. With technological advancement, we have managed to work hard with the trends and deliver highly scalable and flexible solutions.