The number of apps in the market is increasing with each passing day and they will continue to grow in number going by the current scenario. New apps enter the market with the hope of providing the users something more than the already existing apps in their domain. These business directory apps make it quite easier for the business to build a stronger and sharper.
People want all the latest facilities at their disposal and more or less, their wishes have been granted by these Latest technologies & Trends. So, let's talk about one such local business listing mobile app that has created a sensation and goes by the name of 'Yelp'. It helps out a person in various aspects and has become very popular in a very short span of time. It has been satisfying the needs of its users like a thing on a mission. But what exactly does it offer? Let's take an insight?
What Is Yelp App?
This app has been brought into the market by US-based Yelp Inc. Company. No matter what sort of establishment you are looking for, you can just head to the app and will certainly find a solution there. Whether you are looking for a luxurious hotel, restaurant, or gas station, just visit this app to guide you to your desired location. Reviews for any kind of place whether it is a pizzeria, a hotel, a shop, or any other place are available to choose the best of them.
Firstly, this app detects, where currently you are and then it hands out options in the form of a list for you to select from. Options available are hairdressing salons, markets, cafes, shops, and various others. A piece of advice would be to apply filters on the long-lasting list of categories. When you have made up your mind, you can have detailed information about that establishment. Exact address, working hours, contact number – Yelp app can present all the information you are after. A map will guide you to your destination. And in this way, you can go through the previous reviews and comments of the people who have visited that establishment. You can also add up your experience in the form of reviews and comments.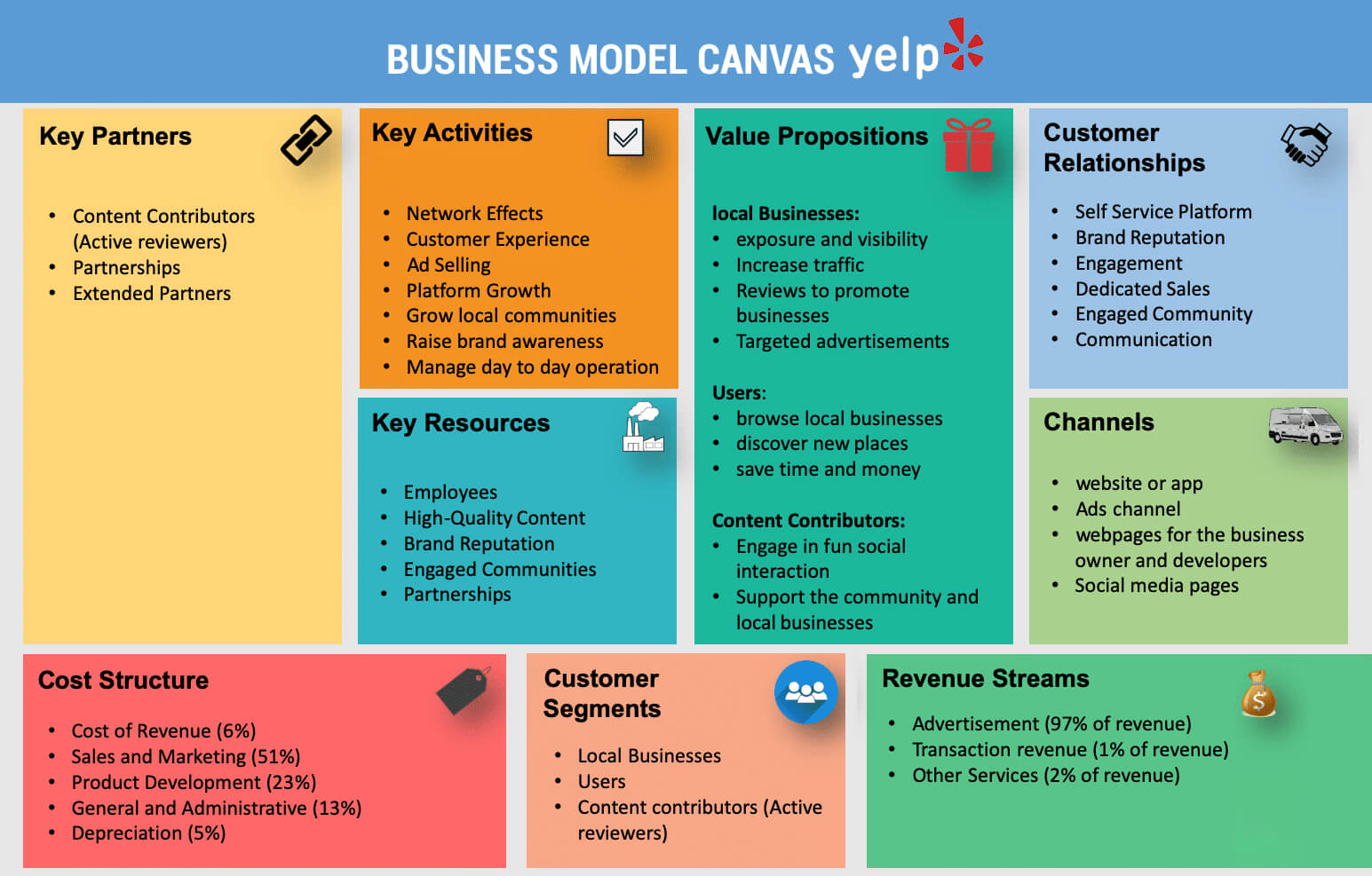 It is estimated that this app is downloaded by over 142 million users per month. This app has overall improved the quality of service selection and other apps have also become more responsible in their tasks. 5-9% of sales are expected to increase with the increase of stars in the Yelp app ratings. This is around $8,000 every year sans ads and around $23,000 with paid ads on the app. So, if some business is on the list of yelp apps and has accumulated good reviews then this, in turn, will increase the revenues.
It is estimated that this app is downloaded by over 142 million users per month. This app has overall improved the quality of service selection and other apps have also become more responsible in their tasks. 5-9% of sales are expected to increase with the increase of stars in the Yelp app ratings. This is around $8,000 every year sans ads and around $23,000 with paid ads on the app. So, if some business is on the list of yelp apps and has accumulated good reviews then this, in turn, will increase the revenues.
With its popularity touching the skies, it was a no-brainer that new competitors will emerge. If your aim also is to create an app like yelp with a similar model then you don't have to take a tiny bit of stress.? Through this article, you will be getting all the necessary information to develop a local business directory app similar to Yelp. Some other features embedded in the app are as follows.
What Are the Features of the Yelp-like Local Search Platform?
Basically, the feature panel is divided into three:
Customer – App/website user
Business owner- web panel
Admin- web panel
CUSTOMER APP FEATURES
Smart search
Advanced search/refine search
Business category/subcategory
Business detail
Reviews & ratings
Social sharing
Forum
Business ads
Talk
Photo gallery
Registration/login
Favorite listing
Online Booking
Navigation
Manage profile
Notifications

BUSINESS OWNER PANEL
Registration/login
Set up profile
Business listing
View reviews & ratings
Manage to book
Manage business ads
Secure payment
Notifications
Transaction history
ADMIN FEATURES
Login
Dashboard
Manage Users (customers & business owners)
Manage reviews
Manage Profile
Manage business listing
Manage conversation
Manage earnings
Manage forums
Ad management
ADDITIONAL FEATURES:-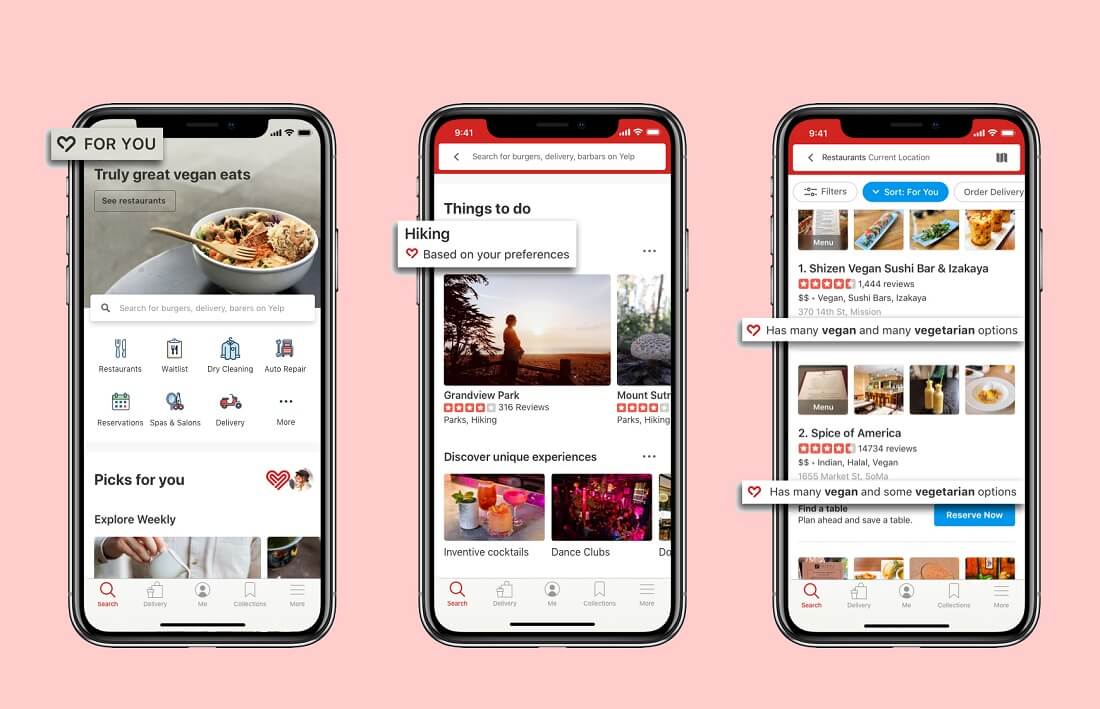 Embed Review: This feature allows the customers to embed reviews to their own platform, and for this customers will require to use to code of that review on his platform. Code gets created by the system as the customer clicks on the embed option.
Google MAP integration: This feature allows locating each business on the map thus facilitating customer navigation. Here the Google map needs to be integrated.
Cloud Storage Integration: Here the Google cloud storage or amazon data servers can be used to safely store data and information in a secure way.
CMS: Content management system is a feature that allows admin to manage app content, both in the text as well as image form.
Payment gateway integration: To make the online payments, payment gateways can be integrated as per the requirement. Various payment models like Debit/Credit Card, PayPal, Braintree, Stripe, etc. can be integrated.
SMS API integration: Integrating SMS API allows users to send updates notifications through SMS to the customers.
Email/contact number verification: This feature allows the user to login easily as the system verifies the customer by email & contact number. Also, verification reduces spans & bots.
Reporting and analytics: Real-time reporting is a crucial part of this kind of app where the admin is enabled to receive updates and overall analysis, like users visiting the app, bookings, reviews, etc.
Admin section for both users and businesses: User profiles are the first things that need to be done whether it is for the users or businesses. They both will interact throughout the advertising campaigns in the form of a comment, posting photos, giving and answering reviews. Users and businesses at some point of time might want to revisit the pictures they posted or received, comments they posted or read, so for this leisure to be at their doorsteps, the app keeps a track of all of them in a subtle manner.
Location-based functionality: It can be described as one of the most advancing features of this app. This feature helps you save large amounts of both time and effort. With the help of Google Maps API, the app locates your present location, and after this, within a few seconds, it can design a roadmap to your desired location. Map information is displayed in a subtle manner on the user's screen and users are not bound to enter the desired location every time they open the app.
Review and rating mechanism: In the revenue grossed by the app, this feature is the most defining one. The reviews given both the users have a vast effect on the business' overall sales. They can either make you successful or they can give you a harsh reality check. According to a survey, 72% of the users gave weightage to online reviews and 90% of Users admitted a position review on a product gave them a green signal to go on and buy it.
Push notifications: Push notifications have become the backbone of every successful app doing brilliantly in the market. Every app needs to improve with time whether in the form of goods, service, or contents to keep the customers on their radar and keep them interested in innovative steps. With the help of notifications, the app can ask their customers to post a review about the service they received from their app or provide some feedback so that they can work on that to become even better. This option is a goldmine out when used cleverly.
Social sign-in Everyone wants to develop a mobile app that is quick and easy in its functionality and with this feature, one would be able to meet that wish of his. This feature enables the users to quickly open up the app through the social media route and complete the intended task. It provides the benefit of not filling the form and uploading a profile picture. This certainly releases an added headache.
Media Sharing: It can help you in creating a personal touch in addition to enhancing users' overall experience. Provide your users with short video and photo uploading options and then you will see an upward spike in your user engagement rate.
Filter, sort and search options: Very often this happens that a person is not ABLE to find the required content in your app and that makes him feel frustrated that in turn causes the app to be uninstalled. In order to fix this problem, you need to provide filters and sort things up in a professional manner that will help out the customers find their content in a short period of time. This will help them to look after their item in a proper manner.
Offers and discounts: Users must be provided with some ecstatic discounts and deals for the services present in your app. In this way, both the users and service providers are in your back pocket. You gain in every deal. This is one of the ways that helps the Yelp app to create money.
Affiliations: When you promote a restaurant or hotel by paying up a fixed amount of fees on a monthly basis. In this way, those hotels will appear on top of the list when someone will search for the hotels. In this way, it will a win-win situation for both parties.
Local advertising: It is one of the most basic steps that one has to take in order to raise the revenue from within the app. Local business dealers pay you to advertise their business through your app. Ad removal services are also provided for a paid amount to the users.
ASO strategy: When someone develops a new mobile app then he has to choose the platform on which he wants to launch It, whether it's the app store or play store. But promoting it is a necessary trait to attract more users. That is why one must pay vital attention to app store optimization.
Geolocation based search: It is one of the key functions of any app. You don't have to type in your residential address as the geolocation service will do it on your behalf and save your time.
Activity stream: The chronological list of previous activity, notifications, news, or modifications is displayed via this app.
User profile: All the reviews and photos of a person are stored here and on top of that you can also browse through places that your friends have visited. You can also favorite from all the places you liked.
In-app purchases: You can make purchases of your choice from within the app.? The in-app button pay helps you out in this area. It allows you to pay directly from that app.
Integrate filters: Users can filter their pics in addition to uploading them on a network.
Bringing in some gamification: Stickers, virtual currency, badges, nominations, and ranks will help you catch up with the competition. On top of that, it can also provide an additional income.
Use emails: These can help you achieve user retention as they create a combo with location-based apps. Via emails, you can get in touch with the users in the form of weekly and monthly statistics, convey useful tips, and useful life hacks. Emails provide exhaustive and richer content in comparison to push notifications.
How Does Yelp Help You Earn Profits?
Before you decide how to create an app like yelp you need to be sure that you know the sources of revenue from such an application. Generally, you could offer organizations free and paid listing choices for showcasing their services and products.
The alternatives include:
Directed Notices And Profile Upgrades
Organizations add premium highlights, for example, custom pictures and recordings to construct marked and customized profiles and pay sensible entireties for this. They can likewise decide to have the source of inspiration button in their Yelp profiles to move clients to their sites directly from the howl. You can create a business listing app that additionally offers organizations an improved profile choice for keeping promotions of different organizations from showing up on their business pages.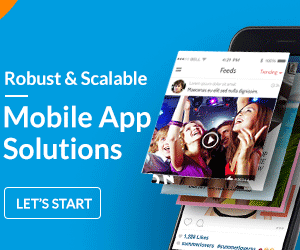 As Yelp has become a reliable stage, it offers the Yelp Verified License to organizations for an expense. This permit shows up on their business pages to help upgrade customer trust. Further, Yelp adapts organization profiles by advancing them in the application search, wherein for each client click organizations need to pay the application and expense for every snap charge.
Income from Transactions
The client needs to pay a commission for each item requested or purchased through Yelp. It additionally requires an assistance charge for item and administration advancements on organizations via limited arrangements. The application charges organizations extra expenses if clients utilize such arrangements. Organizations offer clients blessing testaments at a cost, and in the event that they purchase, Yelp demands organizations an exchange charge.
Monetization Models of Yelp-like Apps?
Advertising: Gets you extra revenue, as simple as that. According to a survey, via advertising local businesses, Yelp company earned 73% of the company's total evaluation and increased from $31 billion in 2014 to $35 billion in 2015.
Sponsored Search: This model can be said to be similar to that of Google search. Yelp is paid by local business dealers in order to move up their links in SERP.
Apparel Store: This feature is useful for customers if they want to buy something online and through this, it brings around 5% of total annual revenue.
Deals and Offers: The method is borrowed from Groupon. Yelp provides its customers with an in-built offers system.
Placement on Competitor's Page: Two options are available here. Placement of business from the same market column that is not advertised by any ads or one can pay up for removing competitor placement.
Business Advertising: One can customize their page with videos and pics and also spotlight reviews.
SeatMe: In-app reservations option is very useful for hotels and restaurants. The total cost of this option would be $99/ month.
How Much Does It Cost to Develop a Yelp-like App?
So, here we are at the main point of this article the cost for the development of this kind of app. Well, the development cost actually depends on a number of factors, which we have mentioned below:
Platform: Yes, the first decision is required to be made on the development platform (whether to choose Android or iOS). The timescale varies on app complexity and that is equal for both iOS & Android. Besides, the ultimate cost of the Yelp-clone mobile app may also differ as per the features your app is going to have. More functionalities directly mean more cost.
Design: In this kind of app, a good user interface is crucial, but the complexity certainly affects the cost. Thus, if we consider that the average cost is going to be $50/hour, then the basic cost to design an app will include the following for both of the mobile platforms:
User-experience: This kind of app must be easy-to-use as that way clients would be able to orientate themselves pretty quickly during app usage. Thus, a user-friendly UX design will need 40-140 hours and is going to cost from $3000 to $8000.
User-Interface Design: As per market price, UI design is going to take 80-200 hours and the cost will differ from $4000-$10000.
Location of the App Development Company
The cost of the app hugely depends on the location of the app development company, like the charges are high in Western Europe & America, whereas in India, the cost is significantly lesser.
U.S. based developers: $50 to $250 per hour Eastern Europe based developers: $30 to $150 per hour India based developers: $20 to $80 per hour You can get the entire app ready with basic features and for a single platform from $8000-$15000. Meanwhile, if you require the app for both platforms and add advanced features, then the cost will be $25000. Ultimately, the app's main goal is drawing the most possible number of users and that can be possible by integrating the right features and functionalities into your app.
The Final Words
The significance of nearby business directory mobile apps like Yelp should be credited to the tendency of individuals toward visiting new foundations and objections and offering their general insight to loved ones. These applications make travel simple and effortless and offer certainty to individuals when they visit new objections. They offer a mutually advantageous arrangement to all – the client, entrepreneur, and the application proprietor. As we have seen, Yelp procures significant benefits from the use of its adaptation models. New companies would stay disabled in the event that they avoided considering mobile app development like Yelp in this period of high rivalry.
So if you want to create a business directory app like Yelp you can always reach to us for groundbreaking solutions.