Instant messaging has gained popularity among smartphone users to the extent that people have been relying on them rather than regular calls. With the exponential growth of the internet and its reach, users have become quite dependant on their phones and mobile applications. Communicating has always been important and over the years it has developed a massive interest in the users as they can easily get in touch with anyone, from any part of the world.
These apps do not only help the users to connect with their friends and family, but also engage in several other activities like video calls, making payments, and others. If you're a young entrepreneur who is working on an idea of developing an app like WeChat and are soon going to invest money in the same, you must read through to get an idea of what all factors should be considered before starting to work on the app.
Understanding WeChat App
The app started on a small scale initially in China which just enables messaging between the users. Soon it became the biggest mobile calling and message sharing app. It provided the users with other services including:
WeChat stores
WeChat payments
WeChat calling
Let's take a look into the success story of the app now and see how it expanded the business over the years: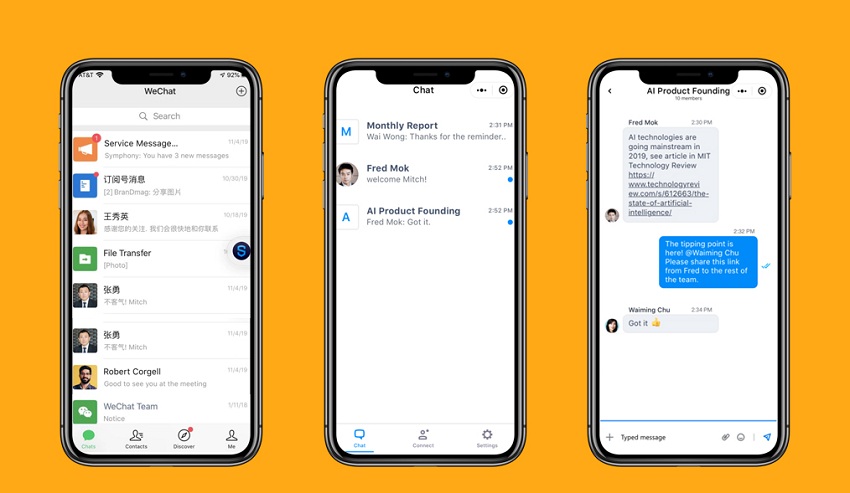 They took small steps and one at a time. Initially, they made a very basic small messaging app which was downloadable with only 2 MB. The app kept updating its features as time went by and this resulted in giving strong competition to the competitors.Thus, if you are thinking of entering the market with any such application, then you need to make sure that developers you are working with bring into the picture the most interesting solutions that are easy to download and use.
They had a loyal base fan as they didn't ask users for a single penny for the free features that were offered initially. A free service would make it easier for your business to flourish to better heights. Alos, later you can charge advertisers and the users for some advanced features.
They added new features to the app like WeChat games and WeChat payments during those times, when similar platforms were just offering them free chats. You would have to bring to the table something that is unique to your business. If you serve your users what your users offer then my friend you have already lost the game.
It became a platform for the users and small-scale retailers to sell their products and generate revenue out of the same. Chat applications help users make small groups of their known ones and promote their businesses and interesting offers on such apps. The applications like these are not just meant for chatting, they are designed specifically to help end users connect with each other for various purposes.
This became a strong socializing platform as the users could not only chat with their friends through this app but also get in touch with people using the app.WeChat was not only used to share text messages, but also for multi-media messages thus making it fun for the people to share and enjoy the application.
Read Also: How Much It Cost to Develop a Messaging App like Whatsapp or Telegram?
These are just the basic functioning whereabout of the WeChat application that you need to stick to. If you think this is a great way to monetize, then hire the best team that can help.
The popularity of any application depends on the feature set and unique USPs they bring to the market. When you reach to our experts to build an application like WeChat, we make it a point to study other similar applications as well and deliver you a solution that helps you stand out of the crowd and bring you better solutions.
Features that make WeChat distinct in the world of messaging apps
What can help you build an app like WeChat? The one thing that you would want to get correct and fall in place are the features because they can make or break an app. They decide the future of an app and engage the users. Let's take a look at the features one should try involving in their app if they want to build an app like WeChat: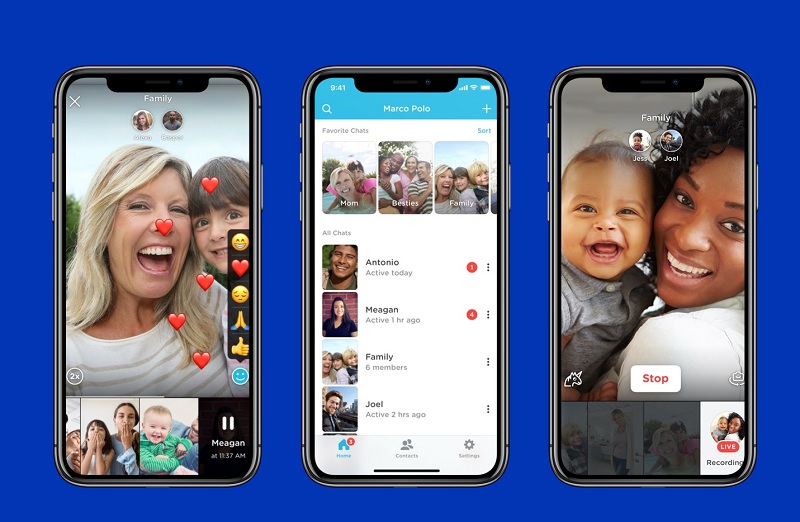 Multimedia compatibility: In the times of 5G, one should always strive for nothing but the best. Since people like to share emotions in the form of emoticons and gifs, apps like WhatsApp and WeChat should be enabled with such features. These apps should also allow users to share multimedia files like graphics, videos, songs, images, etc. You should make sure that the app is compatible with such features.
Video chats: In today's era, video chats are a rage and every person, irrespective of their geographical location is making the maximum use of this feature. If you are looking forward to developing an app like WeChat, you should make sure that you're offering a good quality video calling option to the users. However, if the quality is disrupted at any level, it might just tick off the user leading them to uninstall the app.
End to end encryption: You do not want to be the reason behind your users' details being leaked, don't you? Therefore, it is necessary to take care of the end to end encryption of your app for the safety and security of the personal data of the users who have registered themselves on your app. The encryption should be very strong leaving no scope for hackers to invade the privacy of the users.
Deletion of sent messages: What if a user wants to delete a single message or a set of messages sent by him to another user? Well, in this case, you must develop an app that is pre-installed with this function and lets the users delete sent messages.
Cloud storage: Make sure to include service like cloud storage which is completely secure like that of Amazon Web Services'. There is a lot of exchange of messages that go around, therefore it is important to protect the data that is store in the cloud storage.
Monitoring: Not everything about the apps like WhatsApp and WeChat is hunky-dory. These platforms have often been used to promote political propaganda or agitate a community against someone, for which they have received legal notices. If you are planning to make a similar app, make sure to refrain your app from such practices.
Push notifications: One should make sure to include push notifications as a part of the app to notify the users as soon as they receive a message from someone. This reassures returning users to an app.
Group chats: Gone are the days when chatting with one single person at one time was a thing. With group chats gaining popularity, chat applications must definitely consider this option. This helps a user stay connected with a group of people at the same time.
Sharing location: This helps the users in sharing their location with fellow users. They should also be able to set the time for the visibility of their location.
Profile: A user should be able to create their profiles by entering their details like name, address, contact details, etc. in addition to this, a user can personalize his profile by adding their pictures as display pictures on the app and by putting up their status.
Read Also: How to Develop Secure Encrypted Messaging App like Signal?
With these interesting features WeChat gained popularity in a very short span. If you too want to become the favorites of your users, just offer them a solution they can easily relate with. If the chat application has various features and offers seamless communication, it becomes quite easier for them to get profit generating results in no time.

How do these apps generate revenue?
We have already talked about the feature set of these applications and how they make it a point to survive the market easily. Since you would not be charging your audience for using the application you need to find alternate sources to make money via downloads. You can either choose to offer a freemium version or a free application to earn profits.
Advertisements: Like most other apps, these apps sell space to brands and companies to display their advertisements on the application. Since the WeChat app is installed on over 1 million devices, they charge a commission to the companies for displaying their advertisements.
Create a mini-program: The app enables the users to become online retailers and sell their products on platforms like WeChat mini program. This concept can be followed by other mobile chat applications as well. For each transaction made, the app charges a certain amount that adds up to their revenue.
Subscription: People who have registered themselves as sellers on the application are rewarded a handsome amount by the app according to the sales made by them. This enables the app to earn double profits.
Outsourcing games: While WeChat offers a lot of games that are a part of the app itself, there are games that they outsource from the developers in return for money.
Read Also: How to Develop Audio Chat Social Networking App Like Clubhouse
These are the most popular and dominant ways to monetize your WeChat like application so that you can start generating profits real quick. If you have any other monetization ideas, we are just a click away.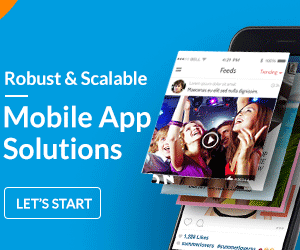 Our mobile app development team offers you interesting solutions that are future-ready and ahead of their time. These applications are built with the latest technology and trends and would stay in the market even when your competitions need a technology break.
Tech stack required for building an app like WeChat
The technology stack that is put to use to develop any application hold a major role in how the application would reflect.
Erlang: It is the functional programming language in which the application is run and most of the routing of the backend is done in this language.
Protocols: The data sent between the browser and the app has to be encrypted, and in the case of WeChat, it is done with the help of HTTPS.
Database: The main database used to encrypt and decrypt files in WeChat are SQLCipher and EnMicroMsg.
Ejabberd server: Using the Erlang programming language, this open-source server is compatible with various OS. This platform helps in making the app compatible when it comes to chatting with a single person or sending messages in group chats.
XMPP: The full form of XMPP is Extensible Messaging and Presence Protocol. This helps in delivering messages from one user to another in real-time with the help of the internet.
Cassandra: This is one technology specification that allows a hassle-free chat experience to two users chatting on the mobile application.
Conclusion
Chat applications like WeChat and WhatsApp have always dominated the app industry and have been on the top among the charts. Offering a seamless experience, these apps have a lot on a single platter to offer. These messaging platforms are the future of modern communication and all mobile owners are definitely on some or the other such platforms. Since there is a lot of time and money that is invested in making these apps, one cannot consider it a cakewalk. We at Octal IT Solution offer the best services and experienced personnel to help startups and big companies set up chat applications like WeChat.
Get in touch with our staff if you are looking for developing applications like WeChat. We have a growing team of experts who have forayed in their field and delivered the best apps to the clients.