Past commercial mobile app market analysis marks 28 billion mobile app downloads. According to IT experts, this is increasing year-over-year at a pace of 11.5%. The IT sector witnessed the hike just because of the mobile app development trends 2023 seen for iOS and Android users.
2021 will be the year of opportunities for people ready to welcome the transposition of technology. Again, it will be a year of "wait & see" for many people around the globe. According to experts, augmented mobility has led to many major mobile app trends in 2023. Everything has happened via applications, from food to fruits, medicine to home. Thus, it becomes the need of the hour to study and embrace the trends in iOS & android mobile app development.
Latest Mobile App Development Trends of 2023 for iOS & Android Mobility
Before we peep at the latest technology stacks, Do you know what the term Trends refers to? In the simplest form, trends are anything that has taken up the entire market, and everybody willingly accepts them. In other terminology, Trends are those techniques or methodologies whose realization is still pending or has recently been introduced.
In this article, you will encounter some astonishing iOS & android application development trends that have already blown away the It Sector with its buzz. So here is the list of top trends in development 2021:
1. 5G Network
This network connectivity has already created a super buzz around the Globe before its realization. This is acting as the catalyst and has sky-rocket many implementations like 5G connectivity phones, etc. The connectivity is expected to offer 10 gigabits per second. An estimate says 2021 will roughly have 3.5 times improved connection rates. Moreover, the experts clarify that this figure will become 3 times in 2022.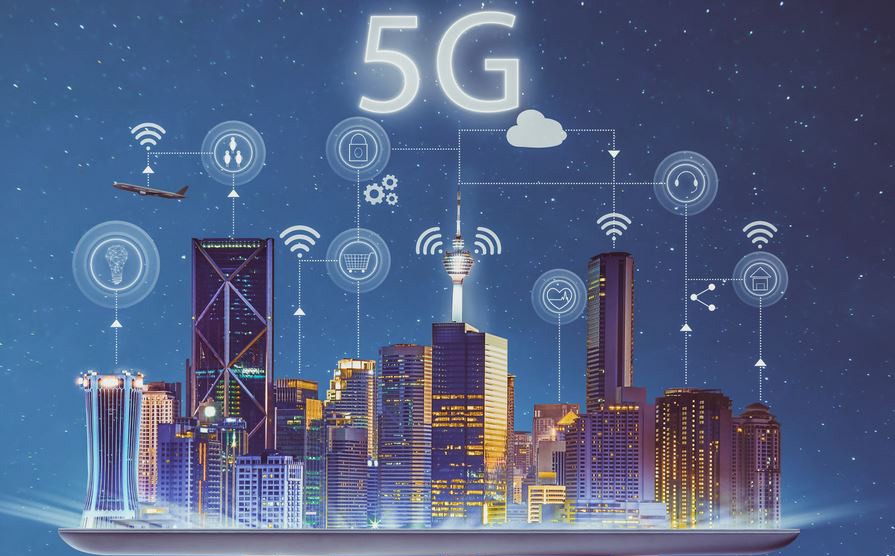 It will impact how mobile app development is being done. It is expected that this most awaited technology will offer a 10x decline in latency, meanwhile boosting system productivity and traffic boundaries.
2. Internet of Things (IoT)
It was beyond belief that the Internet had laid its foundation in our day-to-day lives. It was like we were speaking of the Internet being unable to manage our households. There comes the Internet of Things (IoT).
So what is IoT? It stands for Internet of Things and is described as the technique of interconnecting smart gadgets with each other via the Internet. Brand names like Amazon and Google have fully benefited from this technology and introduced the "Echo" line of devices. It also includes the Google Home Controller facility.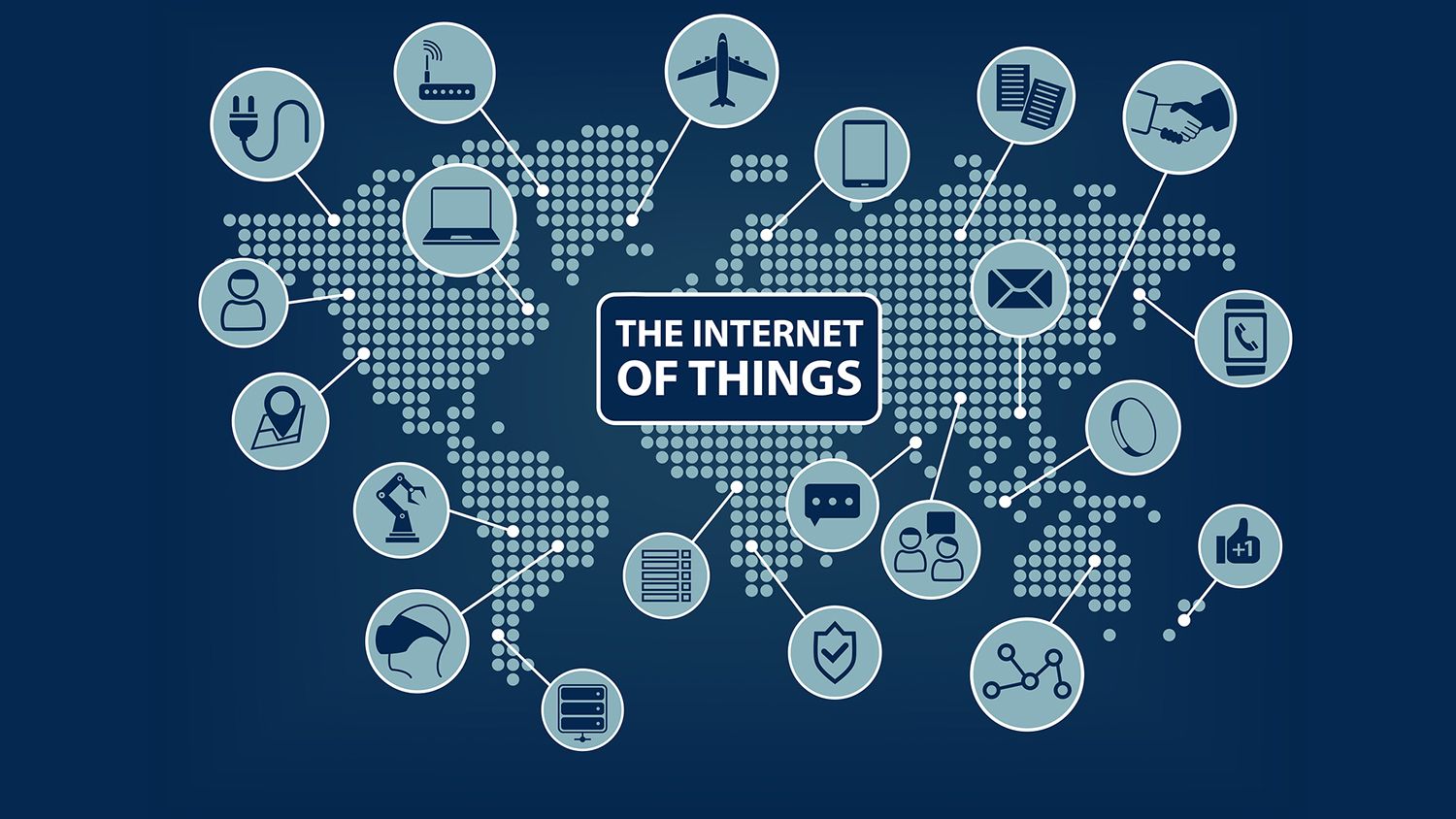 Technology like Echo, Google Home Controller, etc., is the best example of IoT Technique. Brands like Amazon and Google have kicked off this process earlier.
3. Beacon Technology
This technology will advance in 2021, showing emerging trends in app development. Companies have already started to hire mobile app developers with beacon backgrounds to flinch some new projects. This can be a boon to marketing agents. Let us take a brief account of the technology.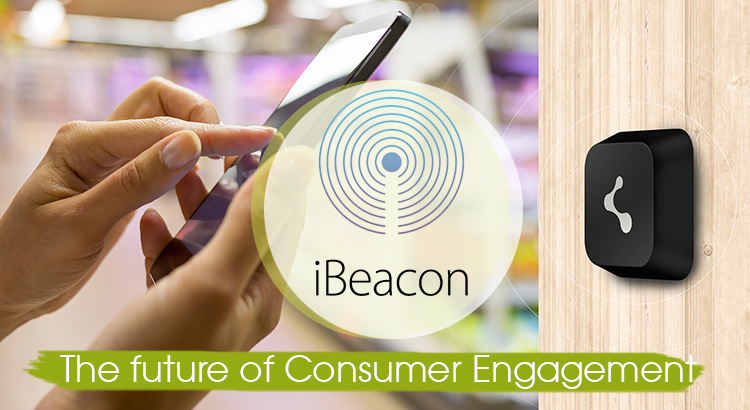 Beacon was put to sea by Apple in the year 2013, and since then, it is kept on updating at its fullest pace. This year the beacon market is set to fire up $25 Billion business by 2024. Experts have a strong belief that this technology will be the new trendsetter.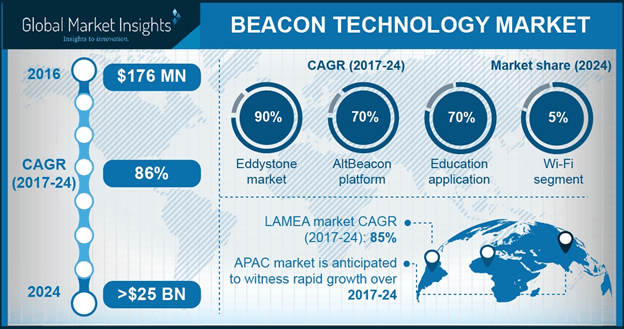 4. Superior App Security
The threat of cybercrime always remains on the head of an individual. Whether you owe a single saving account or a multi-billionaire, you can be trapped anytime by hackers. Cyber-attacks or software attacks like Malware have been estimated to harm 54% of mobile applications. So there comes a need for robust security standards for any app development.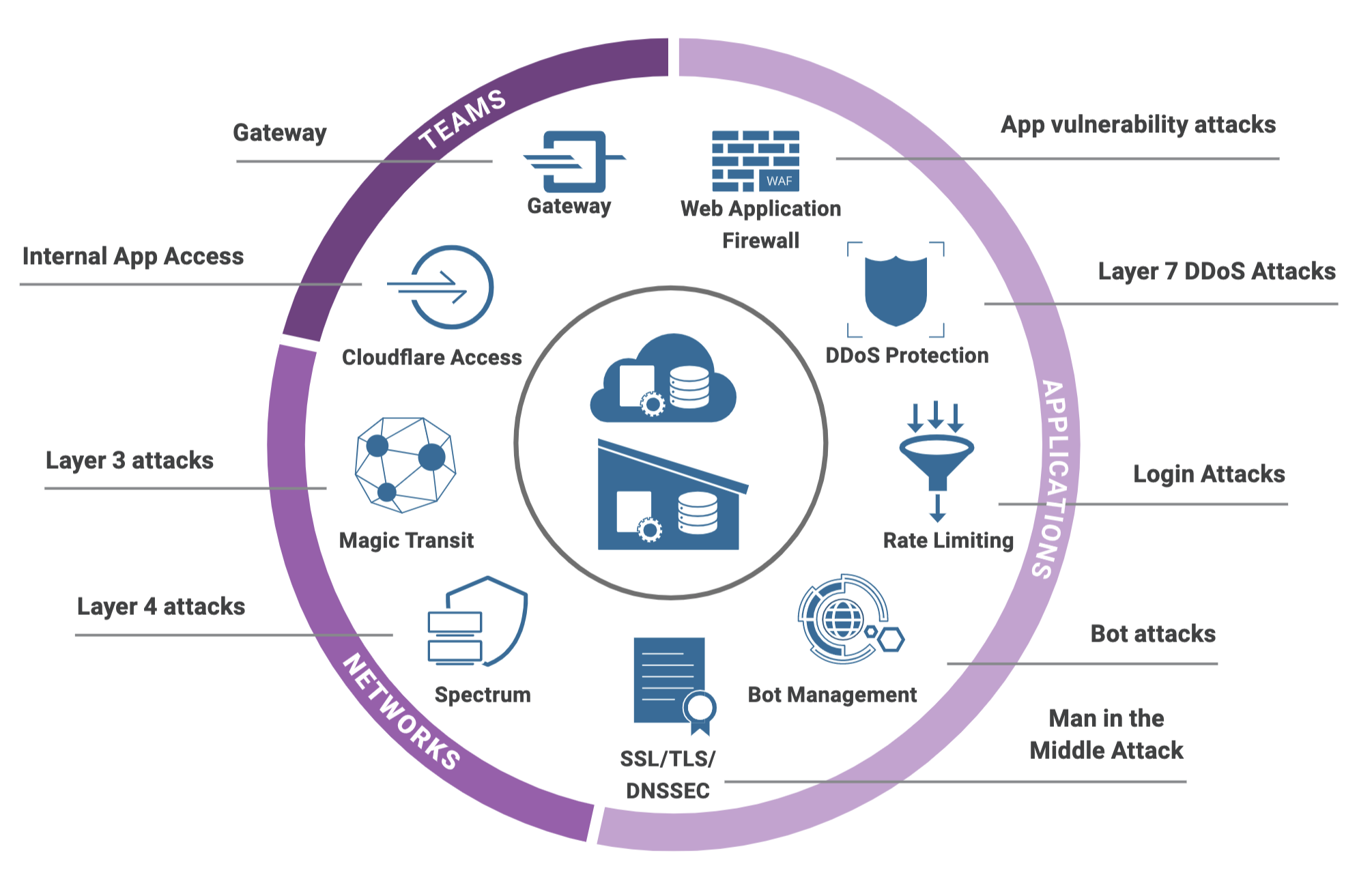 For iOS Users, Apple provides a sign-in facility that prevents the intrusion of other unauthenticated persons. This facilitates more security and good development. Facilities, including email notifications, two-factor authentication, etc., are essential.
5. Predictive Analytics
2021 will become more predictive about what people surf over the Internet. By grasping technology in Artificial Intelligence & Machine Learning like Data Mining, Modeling, etc., will more accurately be understood by Predictive Analytic features.
The mechanics have the finest example i.e. Netflix. The mechanism helps in understanding the client's behavior during specific activities. Analytics is shared, on behalf of which all the data is displayed. Just like this, analytics in app development will not only improve the UI/UX but will also display customer behavior. This will be a new deployment soon.
6. Cloud-Computing
It is not a newbie in the town, but its penetration is still emerging on an advanced level. It is not fully utilized in mobile app development. The sector should prepare to face the dynamic opportunities of Cloud-Computing solutions.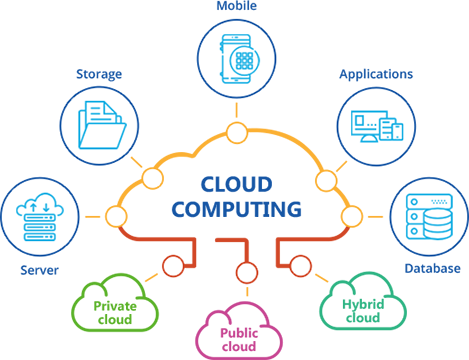 It is assumed that by the end of this year, 83% of the enterprise will be shifting their workloads to Cloud-Computing. It is best for those companies developing business apps or internal workforce apps. An eye should also remain on the latest technological trends of cloud computing so that awareness of trending technologies should develop.
7. Cross-Platform Development
Cross-Platform apps can be compatible with other applications like Android, Windows, iOS, Blackberry, etc. Cross-Platform development has opened up several opportunities and expanded developers' learning sphere. It has decreased the expense rate and improved the development pace.
According to some expert analysis, the US market has seen utilization of applications of 47% in iOS and 52% in Android devices. How will you get a solution to develop an app that runs on both devices? The cost may be slightly high for getting the developers of both criteria or single criteria i.e. native.

8. Foldable Devices
Samsung created a super buzz after launching the OLED Foldable display in its smartphones. The Android culture is improving daily with the mushrooming of technology in the foldable category. By launching the Screen Continuity API in 2018, Samsung established foldable support to the devices.
9. Wearable App Integrations
Wearable devices are the buzz in the town. You may have your friends in your circle wearing these devices, connected with their gadgets. The devices look cool, and have excellent working efficiency like monitoring heart rate, walking habits, managing your calls, messages, notification, etc.
Wearable app integration makes your work easy, you need not carry your cell phone every time. The device holds excellent usability and features. The Wearable Device Market is expected to reach 929 million users by 2021.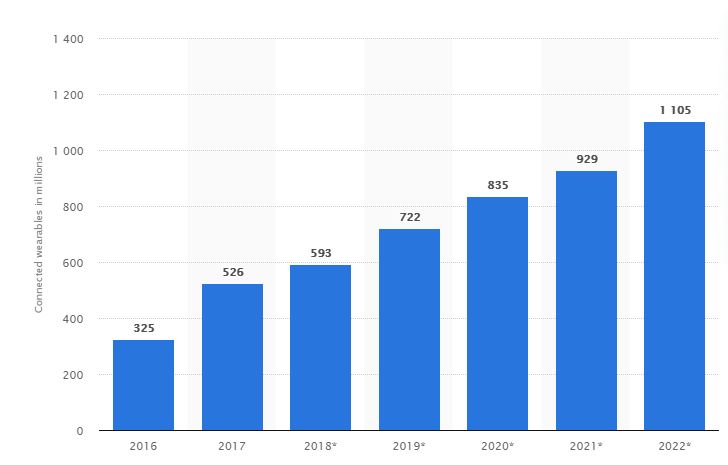 10. Instant App Technology
This technology is not a new blue moon. Back in the year 2016, the instant app technique came into force. The best suitable example of Instant Applications is Native Apps which are smaller in size, easy to use, and have great Interfaces and other functionality.
You need not download these apps; they can be downloaded instantly. With the increasing demand for better User Experience and Shorter load time, instant apps are the latest mobile app development.
11. On-Demand Apps
There is nothing new that Uber has paved the way for many on-demand opportunities. It is not only offering ride-sharing or booking rides, it has established food, healthcare, beauty, and travel too. This has turned into a massive demand for on-demand app development.
2021 will see a new approach in On-Demand Development as it is expected that it can be an addition of several vertices, which will boost businesses across the Globe. According to an estimate, the on-demand business will reach $335 billion by 2025, which will be 24 times more than that of 2014.
Related Post: Benefits of Choosing Android as a Mobile App Development Platform
12. Augmented Reality
With the short fuzz of "Pokemon Go", experts have estimated how rousing the complete realization of AR technology in the industry can be. This is also among the top mobile app development trends mushrooming in many regions of the Globe. It has amazingly expanded the gaming experience and is in high demand since its launch.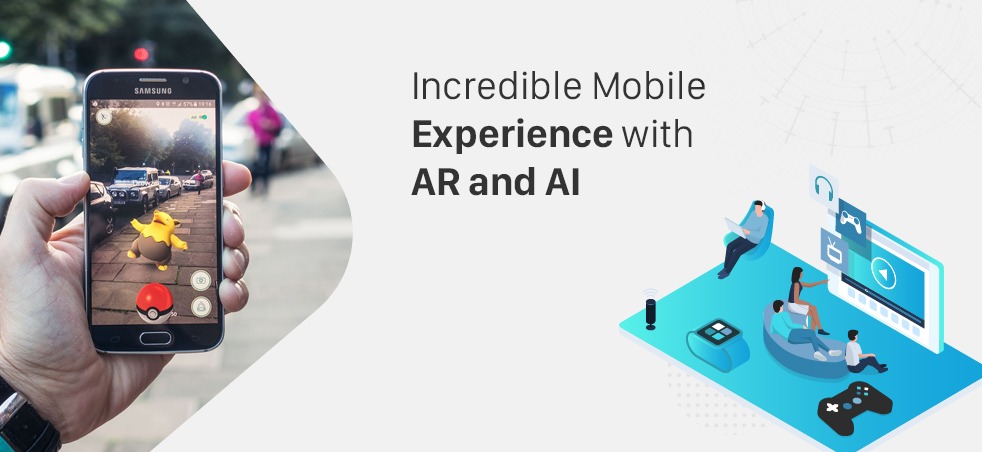 13. Mobile Wallets
Blooming digitalization in every sector and the shift of individuals to online transactions have drastically changed payment methods. People, from paying cash, prefer to pay with mobile wallets like Paytm, Google Wallets, Apple Pay, etc. Thus, demand for ewallet application development is skyrocketing in the IT sector.
14. Artificial Intelligence (AI)
The penetration of Artificial Intelligence development, Chatbots, and Machine Learning into development was done years before. But their realization has just started in our practical life. Development from such techniques involves Siri in Apple, Chatbots in Android, Alexa, etc. These are humanoids that have some coded answers in them. Whatever you have in your mind, you can ask and get the respective solution.
15. APM & EMM
Application Performance Management (APM) and Enterprise Mobile Management (EMM) are the two precious components of the venture's portable application advancement. Google incorporated APM in the year 2016. APM is also a prominent tool for the application testing team.
Final Words:
To wrap up, these are the mobile app development in iOS & Android in the year 2021. The technique will be smashing the IT sector soon with its complete realization. There are a few more techniques i.e. VR technology, Robotics, e-pay Wallets, etc. which are already being adopted and running flawlessly. So this is the overall detail of the Mobile Application Development for both iOS & Android Users. You might have enjoyed our article and followed our website to get acquainted with the latest technology.