Generally the concept of VOD platforms changes our visual realm. It allows us to access content from anywhere and anytime, which elevates the new way of content. Thus we are always on the look out for the best vod service platform.
With the affluence of technology, anytime access to online streaming becomes a feasible solution for us. The video-on-demand platform offers the frequency to reach the last-mile customer.
Above all the top influencers in the OTT platforms come with new technologies to cater to their users. Netflix comes with a prior subscription strategy for personalized user intent content. YouTube and Meta focus on the content market.
With hope and expectation, the video streaming market promises to turn profitable in the coming years.
What is a VOD (Video on Demand) – OTT (Over the Top) Platform?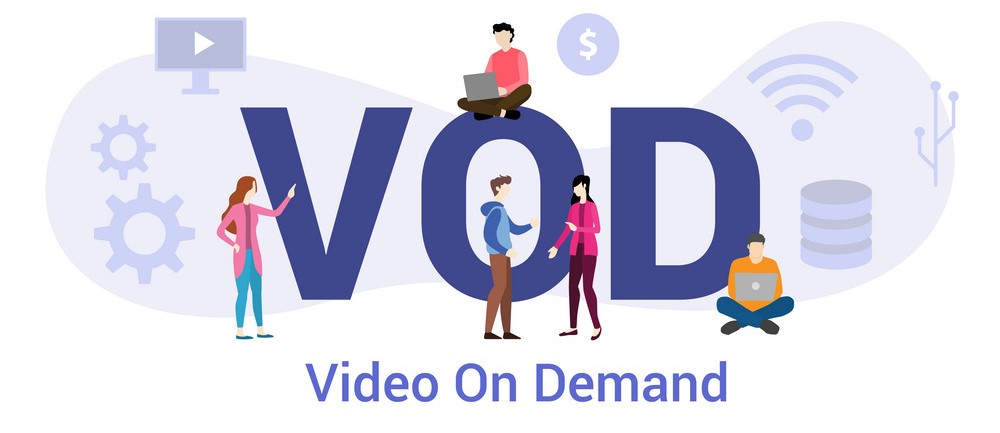 Video On-demand is the technique that allows flexible ways to access and download video at any time via the Internet. The streaming process works on the bitrate, which decides the frequency of content bits transferred.
On the VOD platform, the consumers would download the videos later. All in all with vast features and facilities, it is found that the average session of users over the internet has been increased to 27 minutes of viewing per session.
Some of the best VOD platforms in the marketplace are Wowza and Vimeo, VPlayed, and YouTube.
Market Contribution of VOD
As can be seen, Video streaming unlocked new ways to access content. Basically, the content format varies from documentaries, web series, reality shows, comedy, music streaming, live sports, and much more.
Consequently, the global market of VOD is expecting top revenue with $224B in 2027 in the marketplace. Obviously, Online media has completely changed the visual landscape globally. Live streaming videos, web series, live sports, game highlights, non-stop movies, and much more.
Despite the Indian market proclaiming great success in the market of $7 billion by 2027. At the same time the price of the OTT market has fuel depending on many factors.
Evidently, the premium subscription model is one of the prime factors. The subscription-based VOD has reached the value of $88.4B in 2021, driving the central part of the economy.
The economy popped into the air, and the Indian consumers consumed more and more content at their comfort.
The economy has been fueled as the OTT costs less than you pay for TV. Amazon and Netflix rise in the segment with the best exclusive content in the market for their users, which will be enough to raise revenues.
Benefits of Video on Demand
Netflix, Amazon Prime, Hulu, Hotstar, and Disney Plus are some of the top VOD contenders that understand how consumers want to access their content.
The prime benefit of having VOD on your device is that you can't miss any of your favorite shows and access them anytime, with the right internet bandwidth.
Another essential thing is that the content is very likable to your settings. The concept of the top major public-driven platform is focused on catering to consumer-driven content at the site.
If you are from the 90s when television was the prime source to watch serials and cricket, then you can easily understand the importance of today's user-centric content.
With the OTT platform, you can save money for each subscription, as the DTH TV or cable asks for.

Uses of video-on-demand platforms
Evidently the demand in the video-on-demand industry contributes to new horizons and scope for various businesses. Some of them we are going to discuss here.
Entertainment
Firstly the first aim VOD or OTT platforms have in mind is, no doubt, the entertainment industry. Thus the platform brings fresh, lively, and smoky content to users. Media and entertainment solutions have exploited the most from advancing technologies changing how we perceive the industry.
Education
The OTT platform is not limited to entertainment only. As can be seen the e-learning platforms are in demand today, and they pick this unique platform to fulfill both aspects of teaching with fun into one. At this time this way, they can meet user demands.
Likewise Universities and institutions utilize this platform for quality learning resources like streaming.
Corporate Training
Corporates adopt the culture of scheduling their live meetings, corporate training, and marketing on OTT. With the pandemic outbreak, the world moved faster to adapt to the new normal. With remote onboarding, it became the need of the hour to use videos for essential business operations.
Religious Activities
With advanced technology, we have seen almost all industries getting accustomed to growing technology. Likewise even the religious constitutions have adapted to the trend with their channels available.
This makes Video On Demand applications a popular choice among the elderly, too. Thus, the market reach of VOD is very extensive and growth-oriented.
Sports Industry
The sports industry is another domain that is making the most from the growing technology. With fantasy sports applications, live streaming of matches, and more leagues, video-on-demand applications have gained a significant role to play here.
How Does a Video On Demand OTT Platform Work?
VOD gives a great way to access the video library. The VOD gives opportunities to companies to earn profits and better exposure to their brand value. They give services for free or premium to consumers.
The working of VOD is a crucial task; it requires a few backend scripting run with some technicalities.
Encode and encrypt the video file
Embed advertisements in the video file
Launch the streaming videos over different OTT platforms
The business can sustain its ideas to potential customers when the video is scribed with technical aspects.
Best Video On Demand Platforms Providers
VOD gives users ease, flexibility, and comfort which they have always wanted. The top video streaming providers pair with new technologies to expand their visibility.
In more discussion here, we list some of the best video platforms on demand:
1. VPlayed

The VPlayed runs primarily for three subscription packages: ad, pay-per-view, and subscription. The VPlayed content is clutter-free and automatic transcoding for a faster bitrate. More than 200+ brands telecast their services with CONTUS VPlayed.
Features
In general it is compatible with different video formats, like MP4, MOV, 3GP, MPEG1, etc.
Significantly Analytics and reporting tool
Straightway Encryption to secure the SSL layer and protocols.
Undoubtedly Strong password protection and watermarks
Multi-support system
Inbuilt video CMS with multi-channel library
Cloud features for super-fast streaming
Cost: VPlayed offers customized costs to the users.
Web Link: vPlayed
2. YouTube

Unquestionably the most popular video-playing online channel, YouTube, comes with many features. It is one of the first models that comes with the great idea for the customers to make their own channels on the platform and start earning. Once the subscribers touch the mark of 1k figure, the channel owner starts getting money. It is an ideal destination for bloggers.
Features
The platform is intertwined with shorts, subscriptions, and library features.
Features to create videos, download, and upload
Number of top features like analytics, unlimited storage, price, dynamic playback, third-party integration, free videos, small subscription fees
Users log in to their Gmail accounts and access YouTube. There is no need to use another email id or make an account
Cost: In the first place YouTube provides free access for unlimited time to users. While it gives some over-the-top services to premium subscribers, like access to YouTube original content, no ad display, YouTube Music, play-n-pause in the background, etc. The price for YouTube Premium starts at Rs. 129 for a month's free trial.
Web Link: YouTube
3. Vimeo

Comparatively, the Vimeo video-on-demand platform is one of the best live-streaming platforms with various content to access. By all means the platform is assembled with top analytics to ensure the users with quality content.
Features
By and large the hosting platform allows the user to control the entire library, organize the video collection, etc.
The migration feature enables the user to switch from basic to premium content
Analytics content driven is the key feature that helps businesses to gain insights into the user's behavior to inspire more consumers
Monetization features help to drive the business with three basic features: subscription, one-time purchase, and ads.
Cost: The price for the subscription starts at $1/month without any intervention with the bandwidth.
Web Link: Vimeo
4. Wowza

Presently it is one of the best online streaming videos for catering and optimizing videos for Wowza Streaming Cloud and Wowza Streaming Engine. Thus it allows consumers to stream quality content with notable features from any device. Cloud storage ensures the random access of the content from remote and local storage.
Features
Subscription-based VOD platform
Play pre-recorded videos to any device
HD quality video
Automatic playback streaming
Two-way authentication for secure content access
Autopile the recorded videos and create a playlist
Affordable Pricing options
Cost: In fact the Wowza VOD platform offers valuable features to subscription-based consumers. The platform offers three packages to the users basic, plus, and pay-per-ad. It starts at $99/month, $149/month, $499/month, and a three-month package with $29/month.
Web Link: Wowza
5. Wistia

Wistia is one of a kind video media player best for businesses to outreach their services. It is a video-embedded channel used for specific intent videos, not for general. Some of the cost-effective features involved are:
Features
"Heat map" analytics for quick visualization of market behavior
Universal media player
Cloud storage for encoding
Upload tools like Dropbox
External integration to use for business monetization
The hassle-free and secure HTTPS protocol layer
Cost: storage plans start at $99 per month. The service plan has three packages, from free to pro and advanced, with a small charge per annum of $99/month for 100 videos and custom pricing for advanced packs.
Web Link: Wistia
6. Daily Motion

DailyMotion works quite similarly to YouTube. Although YouTube has limitations and restrictions on the type of content while DailyMotion has no such restrictions.
DailyMotion is a one-stop destination for beginners to create and inspire the world. It is free and without restriction, making it convenient for everyone. The businesses would utilize it as a true way to grow their brand valuation and income.
Features
It is composed of native encoding tools.
Users have the facility to upload multiple videos on the platform
Range of videos available to access.
Upload the file size up to 128GB with a special feature to upload 12 hours of video.
Cost: The user can access the content on Dailymotion for free.
Web Link: Daily Motion
7. Uscreen

Uscreen is one of the best video business platforms with premium hosting tools for live-streaming business videos. The platform gives a wide Netflix-style attractive display to outcast the fantasy look to the audiences. The users create community accounts to allow members to review the content and things they love.
The online community is best for influencers, YouTubers, yoga and meditation, online coaches and educators, business brands, etc.

Features
Uscreen gives the flexibility to monetize videos in different ways. Subscription, donation, online course, live streaming events, etc.
Marketing automation tool for
Video CMS tool for the admin
Customize theme layout architecture easy to understand by the creators.
Fast plugin support, API, marketing retention tool
Cost: The premium package starts for basic, enterprise, and pro-level users at $79 and $159 per month.
Web Link: Uscreen
8. Brightcove

Another name on the list is Brightcove, which is known to give virtual experiences to users. The platform comes with audience-tracking behavior analytics tools to track user viewing sessions over the OTT platform.
Brightcove is embedded with plenty of tools and features in the business suite that help organizations to reach their end goal.
Features
Brightcove supports fast streaming for its users under the digital rights management policy.
The monetization analytics platform consists of Google Ad Manager and Freewheel tools
Netflix-style VOD architecture
Easy CMS management
Free Built-in features of the library
Secure and risk-free content for users
Impeccable elements to engage audiences
Cost: There is no fixed pricing for this platform.
Web Link: Brightcove
9. Vidyard

Vidyard is a strong player in the concept of online video creation.
Its UI is designed to focus on business marketing and revenue generation. The unlimited storage capacity makes the video play without any halt.
Features
Vidyard consists of wide features for video hosting and sharing
A pool of library for audience engagement
Widget for migration and media player
Email marketing list for quick customer assistance
Loaded APIs separate for video and player
Password protection encryption
Cost: The pricing for this OTT lies under $15/month for a pro subscription.
Web Link: Vidyard
10. JW Player

The idea behind the JW Player makes every company into a video company. With the prime extensions, integrations, tools, technologies, etc., everything turns the organizations into real traits to solve their business purpose via streaming.
Let's introduce some of the turnaround features below.
Features
High-end bitrate frequency for less congestion
Easy adaptive screening
Supportive media gallery for quick visual
Web Analytics to control the video performance, where it lacks and drops lastly.
1000+ OTT apps like Roku and Amazon Fire.
Cost: The cost for JWPlayer starts at 10 dollars per month.
Web Link: JW Player
11. Facebook Watch

Facebook Watch is new in the market of online streaming VOD.
Small businesses upscale their business with Facebook marketing and campaigning strategy overwhelm Facebook Watch.
However, video streaming has some limitations, like ownership, video length, and monetization.
Features
It supports advanced streaming support for smooth media play.
Drag and drop feature for quick organization
Easy upload with versatile format support like MP4, AVI, MPEG4, 3GPP, etc
Bundle of API support with structural layout
Video monetization with ad-based subscription
Cost: Facebook Watch offers a free pricing
Web Link: Facebook Watch
12. Contus VPlay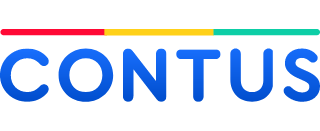 Contus VPlay is a white-label OTT platform that consists of a variety of videos in the library for quick access without any third-party branding. It supports media streaming and communication in a single interactive channel, aiming to keep the business rotational and high.

Features
The VOD platform is SaaS used for software as a service.
Supports the top solutions like mirrorfly and vplayed.
The video-on-demand player is rich with premium features, including voice, video calling, and real-time messaging.
Powerful Analytics tool and Cloud Storage support
More than 150+ streaming tools and 6+ monetization options.
Cost: There is no information mentioned on the website for pricing. However, you can ask for a free demo.
Web Link: Contus vPlay
13. IBM Watson Media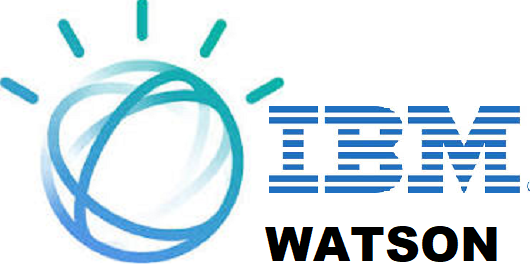 With premium features, IBM Watson is known for its explicit solutions for businesses, corporates, and learning platforms. The powerful platform is packed with VOD and OTT virtual events for business.
Features
Quick corporate communication
Superscale monetization with advertising and other subscriber models
Quick tools for API integration with the video player
AI-based solutions for automatic video streaming.
Confidential pathway to foster the digital experiences
Comparatively Faster encoding bitrate.
Undoubtedly Supports live streaming and auto-scheduling of videos
Cost: Particularly the cost for IBM Watson software is $99/month, $499/month, and $999/month for premium packages.
Web Link: IBM Watson Media
14. Kaltura

It is a global brand turn out the video binge platform into a futuristic streaming VOD platform.
Features
Virtual classroom, meetings, and webinars for quick telecast on-screen videos
Identically Video content management
Media and telecom for cloud tv platform
Variety of OTT services with live streaming, podcast, etc.
Competitive market analytics.
Equally important is the faster loading capacity of streaming videos playlist.
For that reason it offers to broadcast your internal video player
Cost: The software offers a 30-day free trial for users to quickly demo services.
Web Link: Kaltura
15. Pivotshare

Global subscription for video-on-demand solutions for more than 1000+ channels. Generally the idea behind the Pivotshare VOD platform is to broadcast premium content to its exclusive users that enable a profitable price for the business.
Features
Plenty of budget-friendly premium packages to binge starts for free
As well as No hassle of payment failure
Analytics dashboard for detailed market stats
Strong backend support system
Cost: As can be seen it charges a small pricing for first-time creators using the service.
Web Link: Pivotshare
Bottom Line!
In conclusion, if you're an actor, you can create the video as per your act and display it on a VOD ad panel. You can customize ‌videos on the VOD platform. It gives you larger aspects to fulfill ‌the needs of what the niche audience is looking for. For assistance, you can connect with our strong, expert VOD application development team. In summary, it's worth investing in VOD or Video On Demand App Development in 2023.