Progressive Web Apps development has come around as a new prominent trend in the mobile app development arena, owing to the fact that it offers a number of benefits both in terms of user experience as well as business-wise. There have been a number of enterprises (of all sizes & industries) that successfully implemented PWAs applications and this lead to a significant boost in their businesses. Like, there was a decrease in their bounce rates, rise in conversion rates as well as page speed improved. So, should you be following their lead already? However, before going that way, first, let's understand progressive web apps in depth.

What is progressive web apps?
In simple words, a progressive web app is mainly a mobile app experience delivered via the web. Like, it functions the same as a native app, owing to the usage of an app shell, allowing for app-style features & navigation. Here, the major difference lies in the fact that it doesn't need to be downloaded from a mobile app store. It rather runs, self-contained, right in a web browser. Simply, with the help of service workers, a progressive web app can load just instantly, also in the area of low connectivity. Through pre-caching, the app can stay up-to-date at all times and displays the latest version upon launching.
With most small-scale businesses using PWAs, should you follow their lead
Well, it is the right time to understand that a mobile app, even though integral for most businesses, isn't the ultimate requirement of a business. They prove to be highly efficient and effective for businesses with a large user base, such as e-commerce, hotel, hospitality, or restaurant businesses, however, small-scale businesses might be able to do better even with them. Thus, the creation of a mobile app is not a good idea for every type of business.
Small-scale businesses rather best perform with PWAs, as it enable them to substantially accelerate transaction processing for mobile shoppers, site searches and service delivery. In fact, in most cases PWA can outperform even the most responsive legacy sites.
Usually, there are a number of problems that small-scale businesses need to deal with when they get an app developed, like getting the users to download the app and it will also prove to be an expensive affair owing to the frequent updates, installation requirement, demand for different versions, maintenance, etc. Whereas, in the case of PWAs, there is no such issue, as they work the same as a website, requiring very little maintenance and tend to be way inexpensive as compared to mobile apps. So, here let's further explore PWAs.

What are the characteristics of Progressive Web Apps?
When you have a small-sized business with mobile-users as the target, you must understand the value PWA development can bring to your business. Thus, here, the integral characteristics of PWAs have been explained:
Progressive: These apps work for every user, despite the browser choice as they are created with progressive enhancement being a core tenet.
Responsive: These apps are built in a manner to fit all screens. Thus, it doesn't matter where the user accesses it. PWAs are adaptable to all kinds of devices, desktop, mobile, tablet, etc.
Share content: These apps allow users to share web content with any share enabled app that is installed on their device. In case a new social network gains sudden prominence, then your content can be shared on it immediately, without the need of spending time & resources adding new features to your website.
Secure: PWAs are served over HTTPS, which is a connection that ensures maximum security & privacy for users & site data.
Easy-to-discover: It is easier to discover Progressive Web apps, as it uses the web to deliver user experiences and thus can be easily found on search engines. Additionally, it can also be directly opened by sharing the page URL, the same as any other website.
Push Notifications: Well, the ultimate motive to send push notifications is to catch the user's attention with updates or to leave them with reminders. This way they prove to be exceptional in increasing engagement and improving user retention rates, among various other benefits.
Offline-support: Often user experiences are undermined by connectivity issues. However, as they use caching to maintain offline functionality, PWAs can prove reliable even when the network is slow.
Add to Home Screen: As users visit a mobile website that works as a PWA, they do have a choice to add it to their home screen. This way, it helps them save PWA for instant access and start using it more regularly.
Instant Loading: PWAs are designed to load just instantly & reliably, even when you are under uncertain network connectivity.
App-Like: PWAs actually give a feel of an app to the user with app-style interactions and navigation.
New features: There are various other benefits of adding PWA functionality to your website, like in terms of enhancement in speed and performance as well as functionality. At the same time, more features can be added all the time. As of now, Google is working actively on this technology and a number of sites are also adopting this concept in order to make their mobile experiences more dynamic, more user-friendly and a lot better for their customers. Now it's time to move further.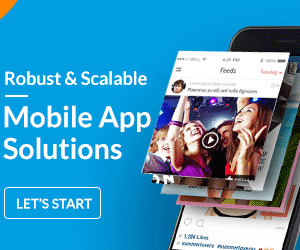 How PWAs are beneficial for SMBs (small & medium sized businesses)?
As we talk about now, Progressive Web Apps has already made the headlines owing to its many advantages, of course. With PWAs, businesses have the opportunity to enrich their users? a mobile experience by providing them a better way to connect with your business. As we discussed already, there are numerous benefits of using PWAs for your small-scale and medium-sized business, like:
Great conversion rates
Better engagement
Enhanced performance
Apps being more discoverable
PWAs offer a browser-based program with the benefits of a mobile app
| Get Free Consultation for PWAs Development
Owing to the many benefits of Progressive Web Apps, it is possible to boost customer conversions and thus, ultimately your bottom line. After all, it must be ensured that it is easy for a customer to purchase or take specific action as this way you will be able to increase conversion rates. And the best thing is that it is all possible with Progressive Web Apps.
How Big Brands have benefitted from Progressive Web Apps?
Progressive Web Applications are successfully bridging the gap between mobile & applications and this next-gen innovation is absolutely taking forward the mobility era. Earlier when native apps entered the market, they become an instant hit. It entirely changed perspectives, like in the way consumers interact with their smartphones and with brands. However, as per the recent trend, people seem to be turning away from mobile apps.
As per comScore (via TechCrunch), the most number of consumers nowadays download zero apps per month. Thus, for a native app to be a hit, it should be exceptional and this happens to be a tall demand for a business app.
Meanwhile, in case of PWA, even despite being introduced in 2015, it has gained prominence only this year. Google, Microsoft & Apple are transitioning to Progressive Web apps, owing to their inherent flexibility, as these apps prove to be just best to stay ahead of the curve in the mobile industry. Be it Starbucks or Twitter, PWAs are causing significant gains to these businesses, in fact to be more specific, Tinder noticed load times to be cut in half when compared to its native app. Thus, it resulted in more messages being sent, more swiping and longer session times. Also, with a PWA, users were able to access Tinder from mobile or desktop devices, thus it expanded the targetable market.
| Get Free Quote for PWAs Development
It is learned that the users of Pinterest's Progressive Web App are spending 40% more time on the website as compared to the previous mobile website. Also, the Ad revenue rates have increased by 44%, and core engagements have increased by 60%. Flipkart noticed its 60% of customers who earlier had uninstalled their native app returned to use the Flipkart PWA. Lanc me also experienced an 84% decrease in time until the page is interactive, resulting in a 17% increase in conversions and a 53% increase in mobile sessions on iOS with their PWA.
Conclusion
Well, to conclude it, PWAs are fast setting new standards in the arena of web & mobile user experiences. They boost your conversions significantly, lessen load time, as well as they come packed with all the amazing features and benefits of native mobile apps. Thus, if you are not using Progressive Web Apps already, then give them a shot now and see what difference it will make for your business bottom line. Hire Profound progressive web app developers