Hire Virtual Event App Development Company to Bring Your Associates Together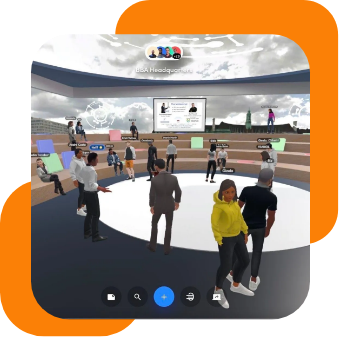 With the world going digital every passing day, it would not be a surprise that you would be attending all your conferences and meetings from the comforts of your home. As the digital culture has seen a sudden rise in video conferences and video calls, the need for customized virtual event app development has increased in recent years. The businesses must have a platform that is designed according to their needs and goals. The feature list, aesthetics, functions, and operations would all be determined keeping your business needs in your mind.
Along with this, the mobile app development team at Octal IT Solution is tech-enthusiastic and would only deliver solutions that are technically advanced and easily navigable. Your clients and employees can easily comprehend the working of the online event web application and help you with better productivity. See your business grow with solutions that are tailored only for your business.
Building Blocks of a Virtual Event App Platform
There are a lot of things that go into the development of Virtual Event Application. The most important elements that help us deliver top-notch virtual event app are:

Architecture
Instead of a centralized architecture, we offer distributed architecture for the work. This is to add to the scalability of the app and have a seamless experience under one roof.

Backend Development
The backend developers make it a point that your online event platform is designed in a way to suit your business. It is important to take care of all the aspects of the business that can earn you better grades.

UI/UX Designer
It is important that the user experience of your Virtual Event software is engaging and can help you hold an interesting gathering with hustle free.
Cloud Network
Since all your meetings and chats need to have a backup, a well-suited cloud network that can make things easier for you would be much required.

iOS and Android Compatibility
Our hybrid app development team delivers Virtual Event app solutions that are compatible with iOS and Android platforms. Thus, you need not worry about the compatibility and the device over which you would be using the app.

Multimedia Routing
Every multimedia stream itself is modified to many resolutions. This routing removes the need to encode, decode, or optimize the output and scalability of the streams for – endpoint.

Quality Service Layer
The application layer optimizes video, audio, and screen-sharing for the devices that run the application and provide the best user experience to all the users involved.
Virtual Event Management App : How Does It Work
01

Screen Sharing
With our virtual event app solutions you can share your screen with your colleagues with just a click. You may not be in the same room, but you can always share what is to be shared and discussed.
02

Chat Feature
In your virtual event, you may need to discuss something with your team. With our virtual event app solutions, you get a chat feature where you can drop a message to the team or the selected audience as you want.
03

Virtual Hand Raising
If any of your employees want to share their concerns they can do it with a virtual emoji on our virtual event platform. The web development team integrates features that can easily let you work on employee engagement.
04

Mute Participants
Sometimes the host wants to share important information and they may need to mute all. With the virtual event management platform from our experts, the host can choose to mute either all or some of the participants as they want.
05
Record Meetings
There could be times when you would need to record the session that you are attending. You can surely save these meetings over the cloud for future references. We integrate the features for recording meetings.
06

Encrypt Messages
We offer end-to-end encryption with our virtual event mobile application. It is important that the messages and the videos that you share over the conference is safe and does not create any problems in the work.
Why Choose Octal for Online Event Hosting Solution?
Octal IT Solution is a pioneer in providing innovative and unique software solutions that offer impressive results and can make things easier. If you are looking forward to creating an application that can host your events and meetings without gathering your team in the office then you surely are in the right place.
Innovative Solutions
Our virtual event web app development team uses technology to deliver innovative solutions that are interesting and engaging. These solutions are easily navigable and can help you earn better results in less time.
Round the Clock Availability
Our experts are available to interact with you even in the wee hours. There are possibilities that you are in a different time zone than us, but our team would not let you feel the difference. We would be available to listen to your needs and requirements always.
Latest Technology
We use the latest technology in our work to make sure that the product that you have received is highly scalable and flexible. The virtual event platform application delivered to you is designed by experts ensuring that each aspect is future-ready and you stay in the business for the long run.
Experience in the Field
Our experts have worked on several solutions that use the technicalities and the features that any online event application would have. With industry experience, we have helped our clients earn better and bring in the market an out-of-the-box solution.
On-Time Delivery
We understand the need for virtual event application is quite crucial and its development cannot be delayed. We ensure to deliver you the required solutions within the fixed time.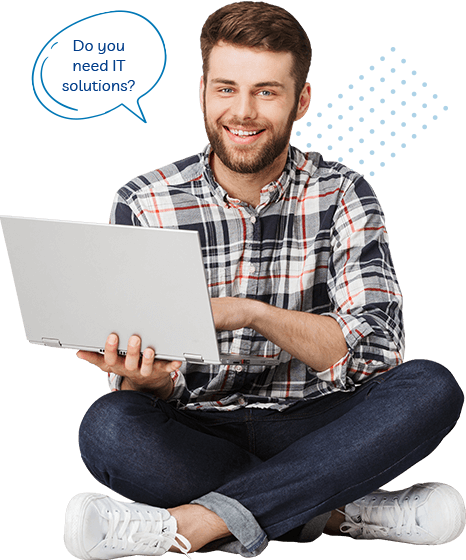 Frequently Asked Questions
No. We would provide you with virtual event app solutions that would be accessed from any devices. But for best results, we would recommend
Latest Windows version
Latest Mac OS version
Latest iOS
Latest Android
1280*800 display size
Microphone compatibility
High-quality webcam/Laptop camera
Processor 2Ghz or higher
Yes. The attendees have the choice to message at any time of the event.
With the development of virtual event application, you can host employee orientations, webinars, product demonstrations, training, presentations, or brainstorm with colleagues and share information online from anywhere at any time.
What Makes Us the Buzz of Tech Town
Here's what our business partners say about us.
Tech Talk: Stay Up-to-Date with Our Latest Insights
We have our eyes on what's new in the tech world and bring you the latest updates here!
Octal In The News
Octal IT Solution Has Been Featured By Reputed Publishers Globally
Let's build something great together!
Connect with us and discover new possibilities.






Gain More With Your Field Service
We're always keeping our finger on the pulse of the industry. Browse our resources and learn more.
Let's schedule a call