The digital arena has grown to be really vast. The day to day activities can now be accomplished within just a few taps. For gen X, a few things have existed since eternity, like the food delivery apps.  It was in the mid-1990s that the first food delivery app was introduced and since then there is no looking back. The same goes for the grocery delivery app and others. Following the trends now milk delivery app development has seen exponential growth too. In recent years a lot of dairy owners have decided to take their business online and come up with an app that can help them bring a strong clientele.
If you are a local vendor and are looking to build a similar app to milkbasket then this blog is for you. Before you decide to take your business online, it is important to understand its benefits, features to include, and costs of development.
A well-done homework is going to make it easier for you to ace the game. We share here a simple guide to developing one of the best milk delivery mobile apps with minimum investment.
Why Opt for On-Demand Milk Delivery App?
As hiring a mobile app development company is going to be a great investment for your organization it is important that you understand the benefits of owning an on-demand milk delivery app.
5 Benefits of an On-Demand Milk Delivery App
1. Accessible Services Round the Clock
It would be easy for your customers to reach you and place their orders via a mobile app. They have access to your service even at wee hours thus giving you better opportunities to build your credibility and reputation in the market. With a well-developed app, your users can avoid the hassle of stepping out of the house and focus on other important aspects of their schedules.
2. Flexible Delivery Timings 
Flexible delivery timing is another feature that your app should have. A mobile app is aimed to make things easier and comfortable for your customers, so if they can avail of your services as and when required you are already a notch above your competition. Each exclusive feature is your chance to monetize your business better and earn a loyal clientele.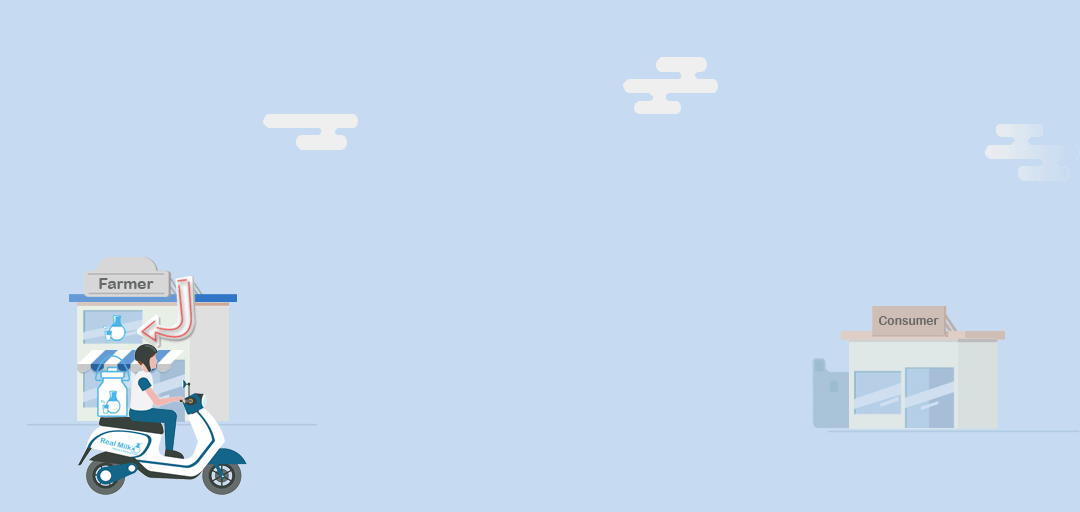 3. Easily Establish Your Brand 
Mobile apps reach a wider range of audiences in lesser time if marketed the right way. If you wish to establish yourself as one of the top on-demand milk delivery services, this is quite a budget-friendly method.
Get an app developed, market it the right way, and let your client base expand.
!!!Tip: Start with a native app, build a loyal clientele, establish a brand name, and then migrate your app to a better platform. 
4. Ditch Traditional Book Keeping Methods
With the ease of record-keeping automatically, you can ditch the old methods of recording your sales and due amount in registers. You would be reminded of an order to be delivered in advance and the same goes for the payments.
Users would be reminded of their due payments from time to time to ensure that there is no loophole in the payment process.
5. Multiple Payment Methods 
Integrate various payment methods in your app to ensure that your customers do not struggle when making payment. E-wallet app development are gaining popularity these days, partner with credible ones for happy customers and long term business. Thus, no matter what methodology you use, the payment reaches you securely.
When talking to experts, milk delivery mobile app development can be concluded as a growing trend with its needs mushrooming. We share here a few stats that reflect a similar story.
According to a study, the food and beverage market is expected to grow as an industry of $869 billion in sales by 2023.
The demand for online milk delivery has increased to around 269% ever since the pandemic hit the market.
Considering the benefits and the stats, this is an ideal time to launch your on-demand milk delivery mobile application today!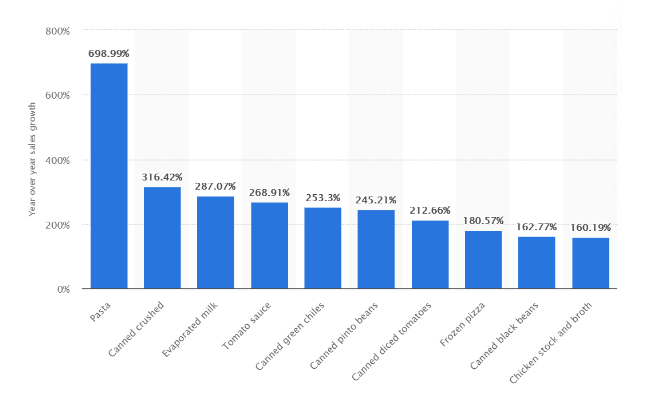 Milk Delivery App Development: Features
Thus, you understand how important it is for you to enter the market with a well-developed and easily navigable milk delivery mobile application. Before you hire a development firm to partner with your venture, in-depth research of your competition is a must. An app like BB Daily is quite interesting for the services and features they are offering and what they are missing. Prepare a list of features that you want to include in your app. Our experts have eased the task for you. We share here some of the prominent features that you want to include.
Milk Delivery App Development: Features to Include
Customer Panel:
1. Register and Manage Profile 
In your milk delivery application make sure your customers can easily register and manage their profile. They should be able to customize the requirements as per their priorities.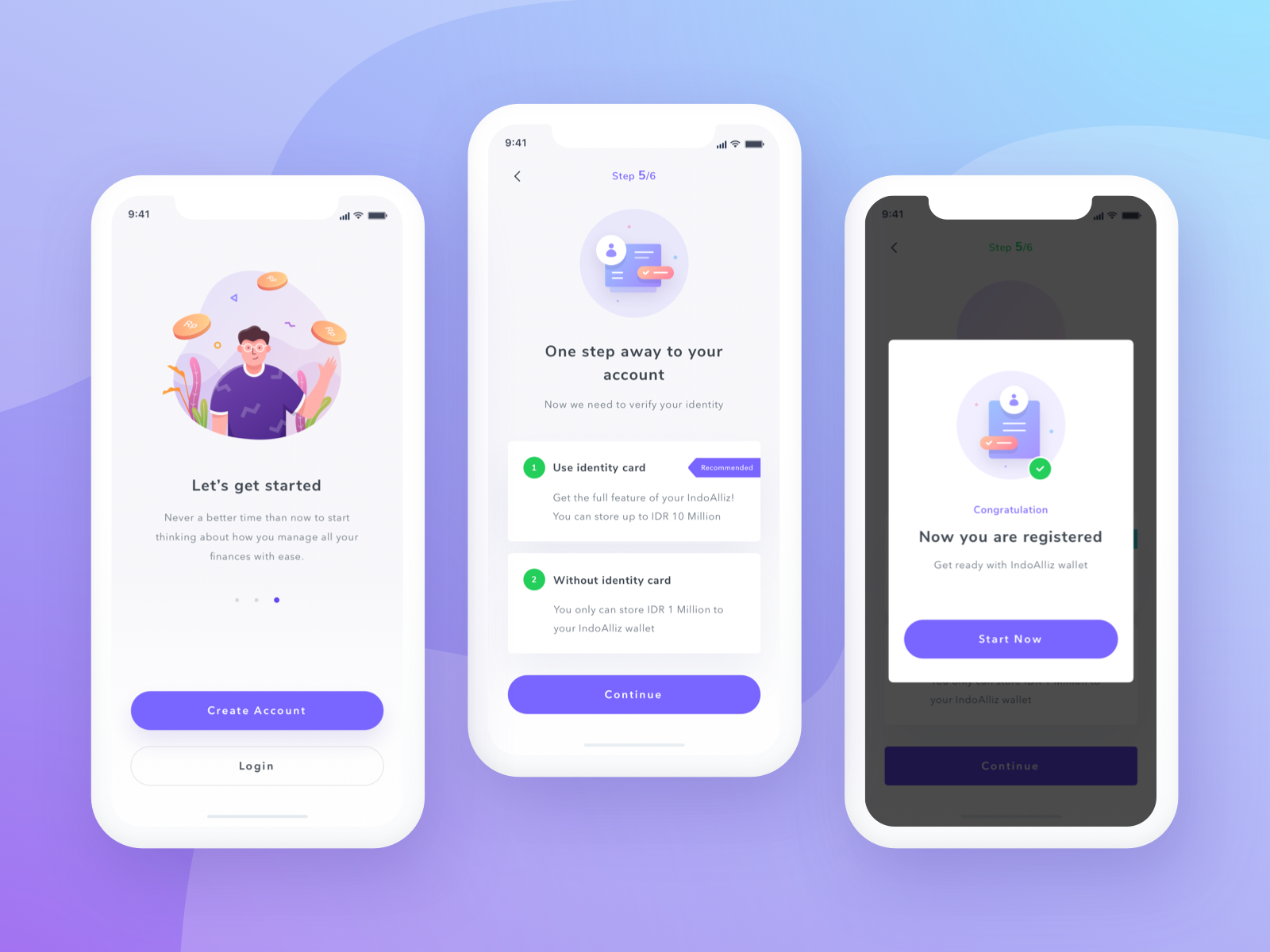 2. Add/ Manage Multiple Delivery Addresses
It should be easier for your customers to add different delivery addresses on the app as and when required. This would make them stay loyal to your app instead of finding another app for some other location.
3. Refer to Friends 
Let your customers be a part of your marketing strategy and share and refer your app to their friends and family. Let them earn some referral rewards and be your disguised salesman in the market.
4. Receive Invoice Over Text and Mail
It is important that you share the invoice directly. This is one thing that every eCommerce store follows. Share an invoice over the text and the email to rest assure your customers.
5. Customize Delivery Options
It is crucial for your customers to set up a delivery schedule. Let them decide the time and the days when they need to get milk delivered. An easily customizable milk delivery mobile app would surely slay the market in style.
6. Browse Order History   
Let your customers review their past orders for the record. This would help them trust your brand better and save time in case they want to repeat the order.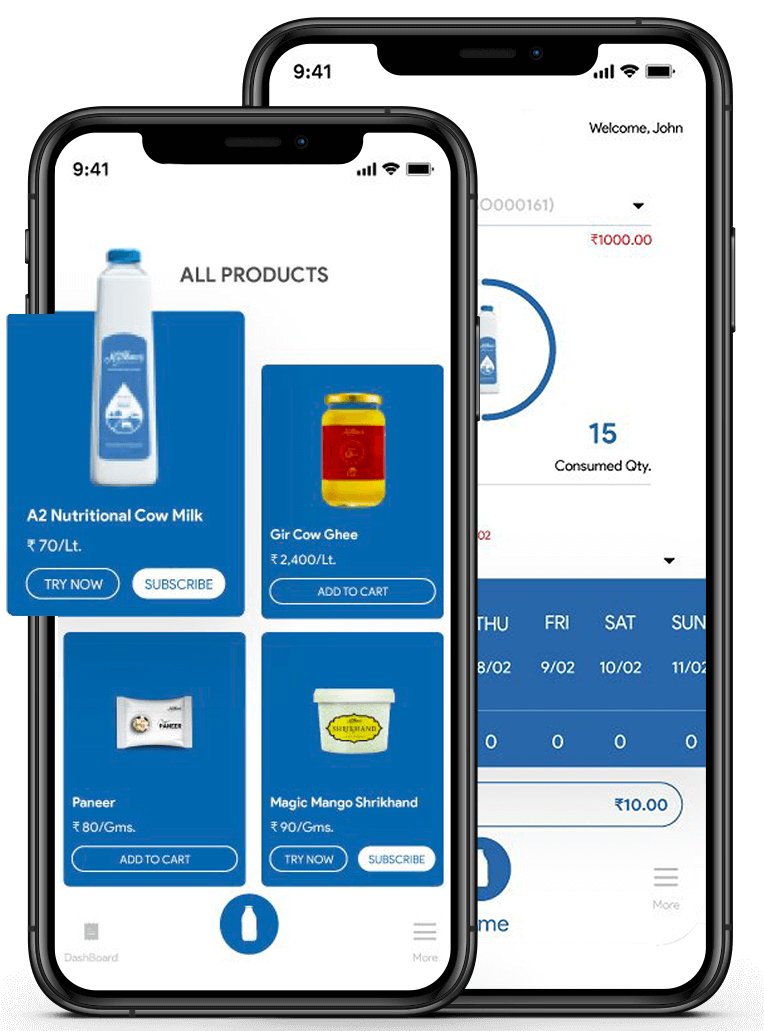 Delivery End Panel:
When you decide to bring in the market milk delivery mobile apps understand that it would deal with various parties commonly customers, delivery man, service provider, and admin. We have spoken about the customers already, let's now see what the delivery man expects from your app.
1. Create and Manage Profile
Like any other daily utility app, it is important that your app too lets the delivery person have a user profile where his details are recorded and instructed. This makes it easier for them to dedicatedly get their tasks accomplished.
2. Check Assigned Order Details 
Another significant feature to make it easier for the delivery person to work effectively. Let them check the assigned orders and their details to plan the rest of the task accordingly.
3. Locate the Customers 
Let the riders reach the customers quickly with easy location sharing. As the rider can find the location and the GPS can drive them, the task of reaching the customers and delivering the order becomes quite convenient.
4. Call or Chat with Customers 
It is crucial for the rider to connect with the customers at times. Let there be a built-in feature where the rider can connect with the customer and confirm the address details or other things easily.
5. Revise Order History
Guide your mobile app developers to include the order history alternative for the delivery person too, so that they can track the number of orders delivered and check their incentives easily if any.

Service Provider Panel
The features included under this section are specific to meet the needs of the service provider ie you. Make sure you include some exclusive features in your milk delivery app that would help you stand out from the competition.
1. Create a Business Profile 
Obviously, your version of the app would be slightly different from that of your customers and delivery people. Make sure it lets you build a business profile and showcase your brand easily.
2. Maintain Inventory Easily
As you are handling the business, it becomes your sole responsibility to work on the inventory. Make sure the inventory is updated after each purchase to avoid any last moment confusion and embarrassments.
3. Manage CMS
You would need a well developed CMS to keep your customers updated about what is next in the line and the discounts and offers. Running out of content could be a major set back for your business.
4. Record Your Revenue
Let your app take care of the finances as you move forward and look for better opportunities to expand your business. You can always review your revenues in detail and cross verify them manually if required.
5. Respond to Reviews and Rating 
Your customers expect quick responses to their reviews. If there are negative reviews assure they would be sorted and if there are positive responses express gratitude. This is a great way for user engagement and building a strong customer base.
Admin Panel
This would be from the developers' desk. What your mobile app development team would need access to and how they would be a part of your business.
1. Limited Access to Admin Panel
You cannot let everyone have the access to the admin panel of your app. The mobile app development team and a few members from your team would be enough to have access and make the changes as and when required.
2. Manage All Aspects of the App
The ones with access to the admin panel would be able to manage the customers, delivery officials, and even service providers if needed.
3. Discounts and Offers 
Let the admin upload new discounts and offers in the app.
4. Check Payment Methods
If you want to make any changes in the payment gateway or want to add any other payment method, let the admin handle the complexities.
5. Keep an Eye on Order Delivery 
A check on the order delivery process and how things are processed is a crucial check point. Consider how things work and generate reports as and when required.
Along with these features, there are a few more advanced features that your app should have to reflect your customer awareness and your concern for the customers.

Some of the salient features that cannot be missed are:
1. Social Media Integration
Allow your app to have social media sharing options so that your customers can share and earn referrals from your app. This would help you build a strong community and build a strong reputation.
2. Push Notifications 
Let your customers get notifications when you have something interesting to share. These keep your audience involved with the brand and make better purchases.
3. Real-Time Tracking
With a GPS enabled app, your customers and delivery man can easily track the order and reach the customers in time.
Time saving and easy!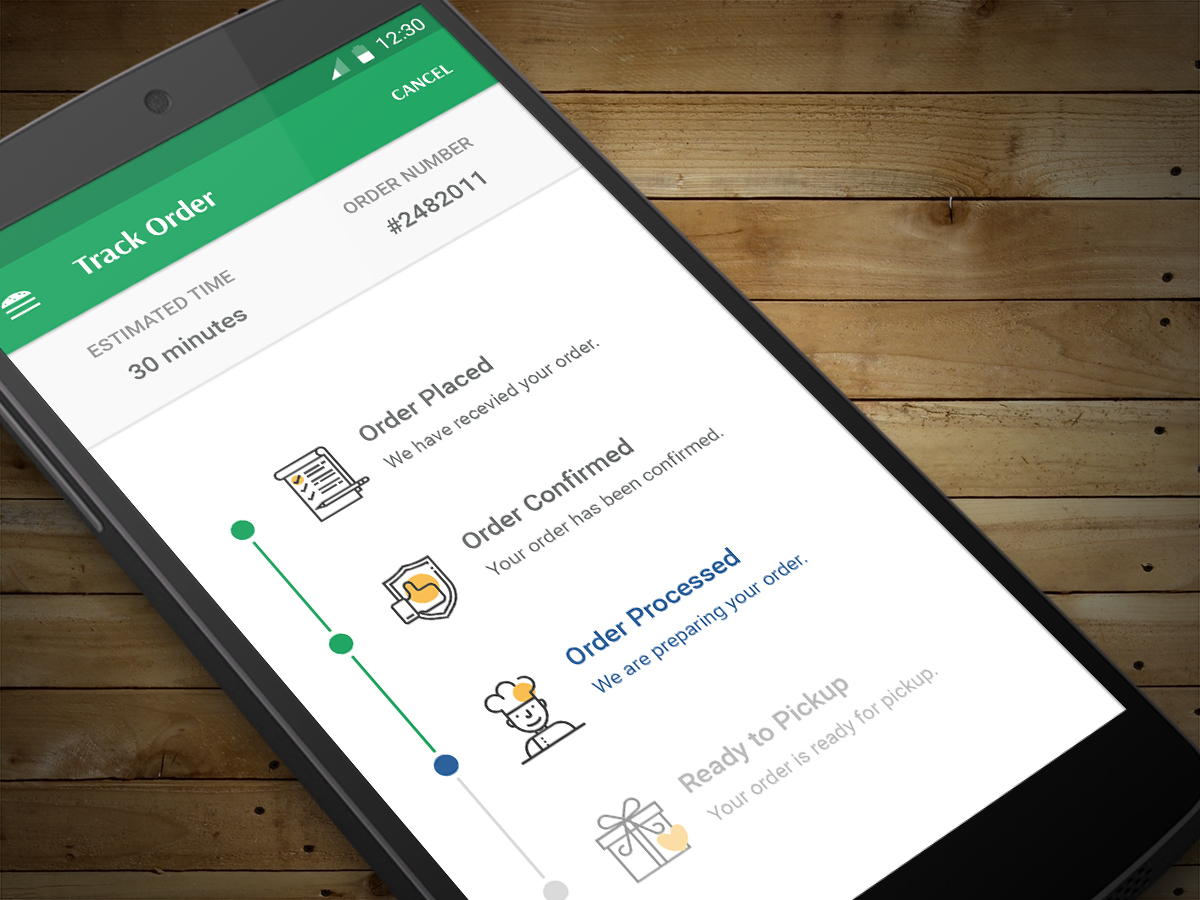 4. CRM Analysis
A built-in CRM App would make it quite easier for you to record customer engagement and review their responses easily. Explore the ease of predictive analysis and cutting-edge technology to expand your customer base.
Milk Delivery Mobile App Development Cost
So, you want to build an online milk delivery app that helps you stand your ground in the market? Well, don't worry all you need to do is reach the right service provider for assistance. The milk delivery mobile app development cost depends on the features that you want to include in your app.
A lot of business owners have often reached out to our app development experts, how much does it cost to develop a milk-delivery app like bbdaily. The answer is simple, as much as you have a budget. For a simple milk delivery mobile app development you may have to spend around $15,000 to $25,000.
Cost of developers in various regions in general is
Europe: cost varies between $90 and $180
Asia: as less as $40 to $90 per hour
USA:  $140 to $280 per hour
Partner with Right Mobile App Development Firm
When you decide to build an app like milk basket, finding the right mobile app development firm is important. At Octal IT Solution, we have a team of highly experienced and well trained developers who have expertise in developing milk delivery mobile apps. You can always reach to us, for your services and get your app deployed in the best possible way. You need not worry about the functionalities as each feature is tested for its function by a team of expert quality analysts and software testers.