The world is shifting, and so are the screenplays. An OTT platform is one of the best solutions to cope with this transition in the entertainment industry. OTTs or Smart platforms are a medium to watch movies, web series, and other videos using an internet connection. The dominant reason for moving to an OTT platform is customization and management. You do not require a cable operator to monitor the content.
In recent years, India has seen a rising number of OTT platforms. By the end of 2022, it is estimated that the number of OTT subscribers will reach 466 million. The primary reasons for this extensive involvement in OTT platforms are affordable data plans, the rise in smartphone users, broadband penetration, etc. 
The Best OTT platforms in India by market share are: 
Disney+Hotstar: 14 crore subscribers
Amazon Prime Video: 6 crores subscribers
Netflix: 4 crore subscribers
ZEE5: 3.7 crores subscribers
SonyLIV: 2.5 crore subscribers
How Do OTT Platforms Work?
To understand the principle and functioning of the OTT platforms we must understand their type. OTT proposes media directly to the end-user, simply by repositioning IP packets to ISP, and uses a technology known as Content Delivery Network (CDN). From Smartphones to Smart Tv screens, one can watch content without buffers and promotions smoothly.
#Factcheck: There are over 300 OTT platforms obtainable on the internet, but only 10-15 OTT platforms are well-known and oftentimes used.
How Do OTT Platforms Acquire Content of Entertainment?
OTT platforms acquire content in two ways:
1. Self-production Content: OTT platforms produce films and web series by gathering a crew and financing their ideas to create original content for streaming online on their application.
2. Purchasing Broadcasting Rights of Various Content Worldwide: Here, the OTT platform purchases the streaming rights from the filmmakers to showcase that special movie or series on their application. This is to increase their content library so that more and more people subscribe to their forum.
Any platform gains popularity because of the content it showcases. With increasing competition, various OTT platforms are coming up with some amazing content giving newbies the opportunities they need.
With rising competition, the fight for revenue is also increasing. There are various revenue models that OTT platforms adopt for great returns on their investments.
OTT Revenue Model – How Do OTT Platforms Make Money?
Well, the question still remains unanswered how exactly are OTT Platforms generating revenue via online content streaming? To explain in layman's phrasing, these OTT platforms earn profits and popularity with the help of the subscribers they have on their platforms. To create content, they either adopt self-funding methods or unite with the investors in return for a profit share. Come what may, possibly nothing can change as quickly or as dramatically as the way people ingest video content.
Subscriptions to OTT services are typically inexpensive. Even the free model allows access to most content, with some advertisements. Thus, users are in a win-win situation always!
Significantly, media-consuming such as TV viewership, social media interchanges, & lifestyle-friendly apps control led to the increasing popularity of OTT platforms.

As an effect, these online video platforms have many options for monetizing their content. Let's discuss the dominant models here:
Direct Advertising
You can control the sorts of ads that appear on your OTT platform with a direct promotion model. To accomplish this, you'll require creating a custom ad video streaming server to manage the ads on your platform. This way, you can have comprehensive control over price negotiations & set your rates.
Best Sponsorship Deals
OTT support deals work likewise to television sponsorship deals. In that, a business pays for the right to broadcast a specific piece of content. There are a lot of ways where surging services make money to show their content in the form of banner ads, displays, short videos, or launch screens.
Various Monetization Models
When you explore how OTT monetization platforms earn & produce a major income you'll come across numerous methods. These have a distinctive edge when it contracts down to accessibility & money-making possibility in comparison to other media displaying platforms. They are as follows:
The popular OTT revenue models are: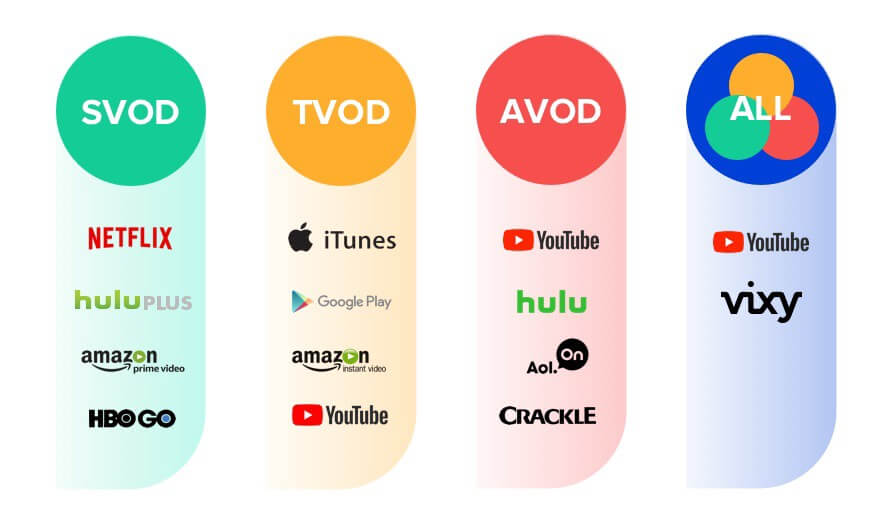 1. SVOD – SVOD denotes Subscription Video on Demand. In this OTT revenue model, OTT applications earn, via the subscription money that is paid by the users to consider the content. The subscription value changes from platform to platform. This model is embraced by multiple online streaming giants like Netflix, Amazon Prime, and Sony Liv.
2. AVOD – AVOD means Advertising Video on Demand. This model allows the subscribers or users to view the content for free. These platforms earn via the Ad revenue model, which charges brands and companies for posting ads on their platform. This measure is adopted by Voot & MX Player.
3. Hybrid – This OTT business model is a mixture of SVOD and AVOD. In this model, the OTT platform offers both free and paid subscriptions to its users and generates revenue through both models. This pattern is followed by Hotstar plus, and Zee5 applications.
4. TVOD – TVOD means Transaction Video on demand. This model comprises two steaming options that can be picked by the subscriber as per their requirements. This kind of revenue model is followed by Sky Box Office, Apple's iTunes, and Amazon Video Store.
With the rising demand and dependability for entertainment have gained huge favor for OTT Platforms. Every OTT forum offers its content with different subscription strategies, revenue models, and services.
Which Model Is the Best Way to Make Money In OTT?
Each of the models documented above has worked for some companies, while not so much for others. There is no clear sureshot winner or modest, who try these solutions. All it takes is to choose a model that will work aptly for you. Each publisher must be concerned with their monetization approaches and comprehend purpose setting by analyzing demographics and target users.
All you have to do now is select a relevant OTT solution and commence making money. All thanks to a professional development team that is much required as they have the technical know-how of assembling a fault-free & visionary product for many platforms.
Global OTT Platform and Their Revenue Model
Moreover, with 300 OTT outlets in the U.S. alone to watch content and promote products or services, you might get stuck on which to select or even which platforms are the most famous.
If that's the case, we've gathered a list of really convincing OTT platform statistics just for you. Check out the top OTT platform below:
Youtube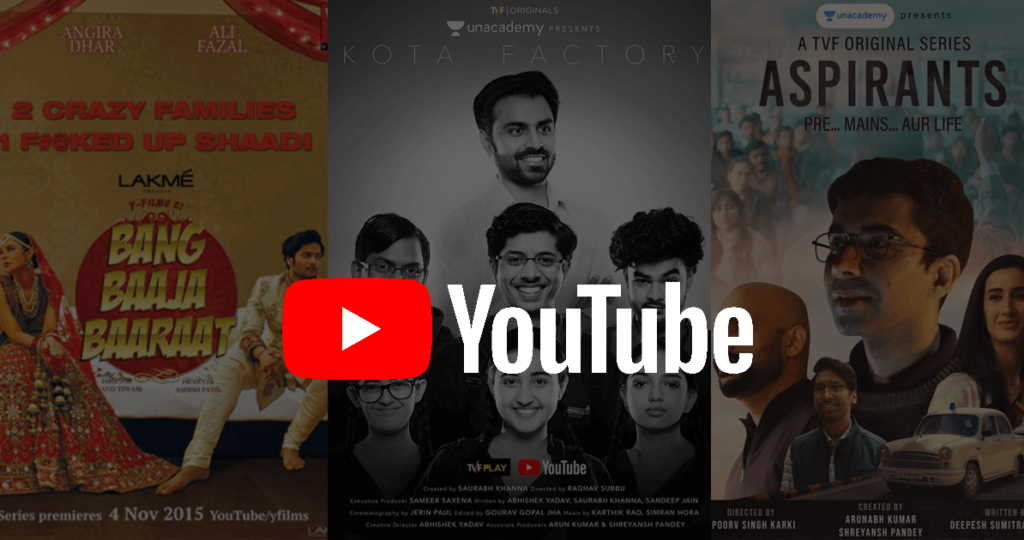 YouTube is a worldwide, unrestricted OTT platform that can be accessed by anyone and from anywhere; all you must have is an active internet connection. Globally, over 1 billion hours are spent watching videos on YouTube and, as per the records, every minute over 400 hours of content is uploaded on YouTube.
How Does Youtube Premium Earn?
Youtube Premium makes a huge amount of revenue through advertisement brands, products, movies, and other media on its streaming videos. It also has side gains from broadcasting featured content and also affiliate trade.
Apart from advertising, it also earns through monthly subscription via YouTube Premium where they create authentic YouTube content. It does not earn itself but also offers developers to earn from it too.
Amazon Prime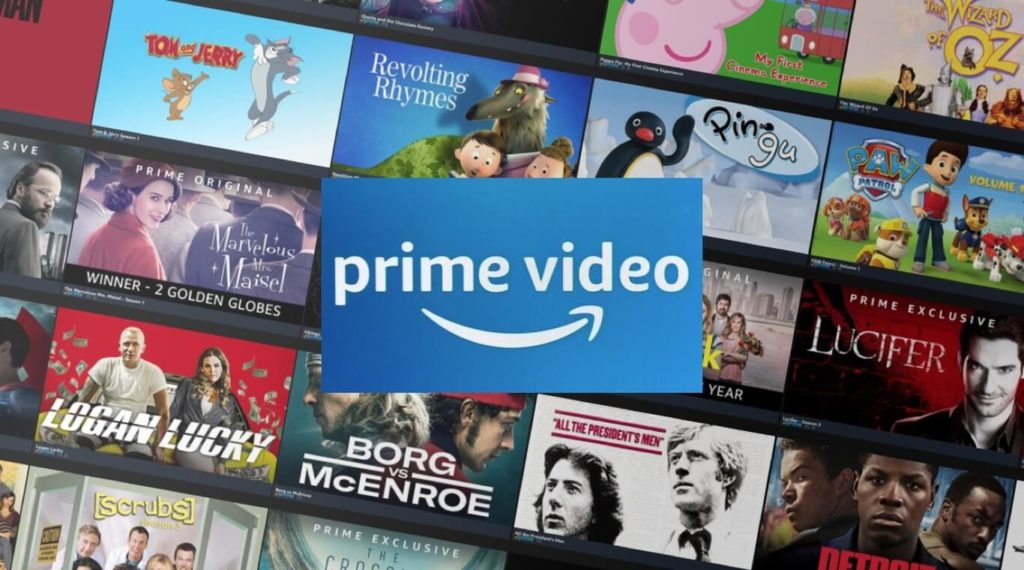 Amazon proposes prime videos, prime music, and free amazon delivery with a single subscription fee. People are more impressed as it does not restrict itself just to streaming video content. A lot more people take subscriptions not just for video streaming app but for other advantages offered like free delivery and exceptional discounts.
Amazon Prime Video transmits its revenue with its parent company "Amazon" and is one of India's highest video streaming platforms. They work based on "investment for forthcoming plans".
How Amazon Earns Money?
Amazon prime video enterprise models to earn remuneration include SVOD, TVOD, and the Hybrid model. A report expressed that, by the end of 2022, Amazon Prime Video held a market hold of 136.94 million and is expected to grow to 168 million subscribers by the end of 2025.
Netflix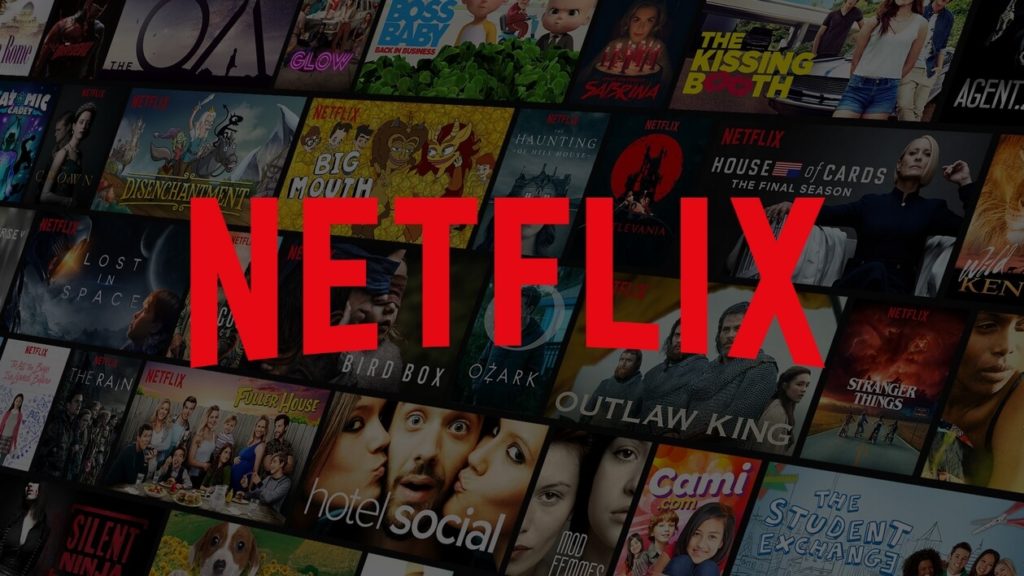 Netflix is an online streaming platform that offers both authentic content as well as a diverse range of movies and web series. In the year 2020, Netflix earned annual earnings of $25 billion, which saw a 24% rise as approximated to other financial quarters.
How Netflix Earns Money?
Netflix makes its revenue purely through its subscribers. The Netflix earnings model obeyed is the (Subscription Video on Demand) (SVOD) model. The subscribers pay the subscription fee to get access to the eclectic content on Netflix. Netflix does not rely on Ads to sustain or earn; it is an entire ad-free application once you have a subscription to it.
Disney Plus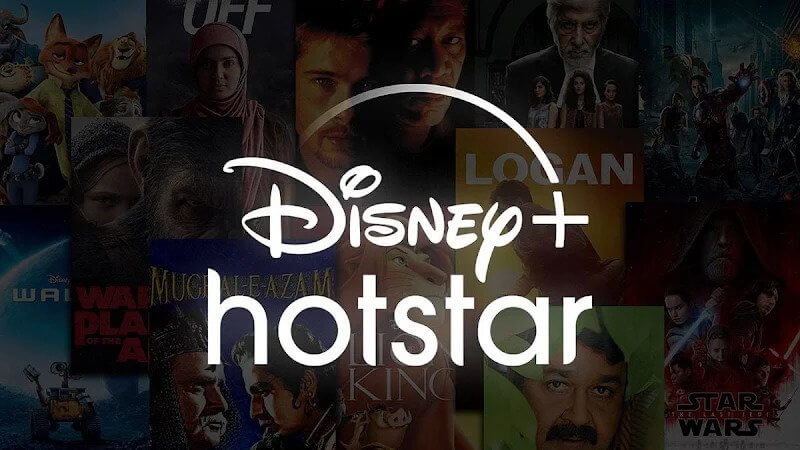 Disney+ Hotstar is one of the most extensive streaming outlets, with a subscriber base of 300 million users. A 10-second advertisement on Hotstar content is estimated at Rs. 150 to Rs 250 per thousand appearances.
How Does Hotstar Make Money?
Disney Plus Hotstar earns its income by heeding the hybrid model, i.e, it reaches from both subscriptions and promotions.
HULU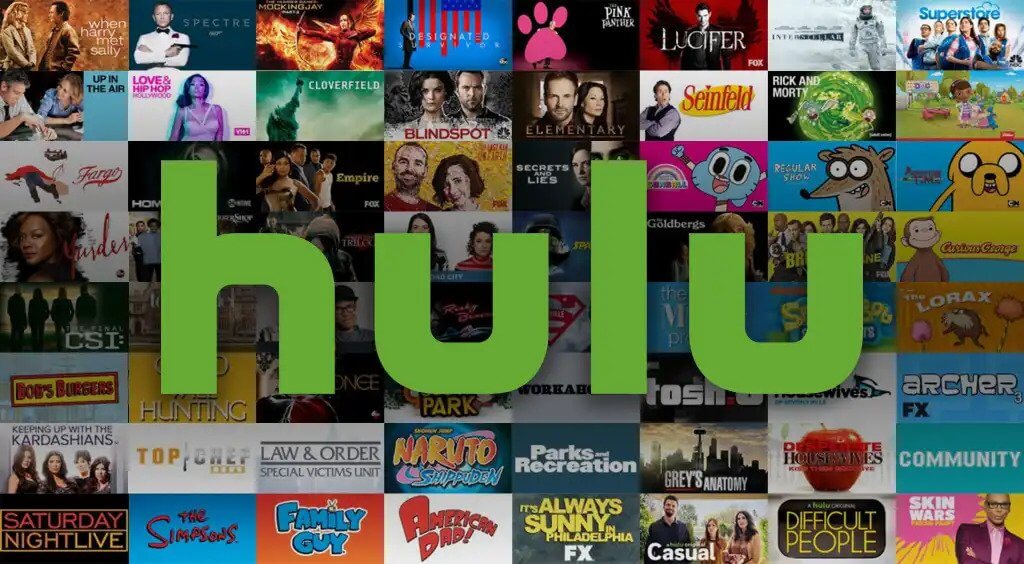 According to online available statistics, 54% of total Hulu's gain comes from subscriptions, while a moderate subscription earns Hulu $13.51/month per paying SVOD-only subscriber. During the same period, it goes up to $75.11 when including both Live TV and SVOD subscribers.
HBO Max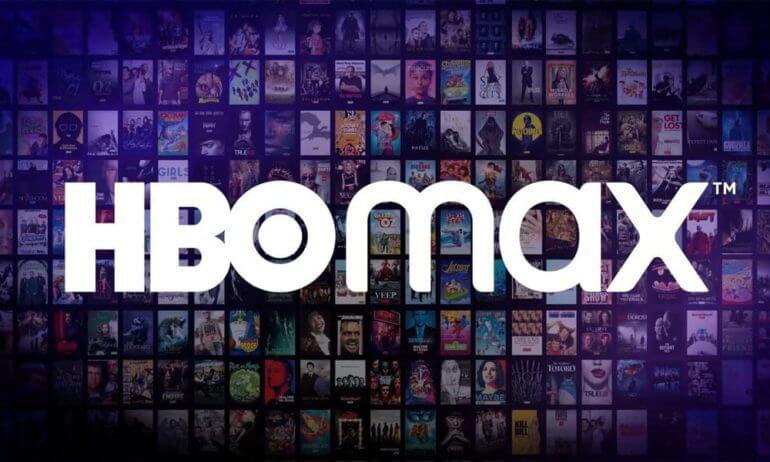 HBO and HBO Max had a cumulative total of approximately 69.4 million spending subscribers globally on June 30, 2021, including 43.5 million HBO Max subscribers in the U.S., and 3.5 million HBO-only U.S. subscribers.

What Are the Benefits of An OTT Platform?
It's challenging to find a teenager these days who hasn't been exposed to some type of OTT media. Without suspicion, we can say over-the-top technology's power includes occurred & proved to be the best. One gets efficiently answered on how to earn money by forming the best online video outlets and smashing it rich perfectly.
Here's some following that causes the explosion of OTT content:
Attractive Content at a Proper Price
OTT platform content is believed more creative, original, new, and affordable in comparison to conventional media techniques & content. Not just that, but customers do not have to spend cash to obtain a subscription.
Even if your spectators watch a small part of the content presented, it still benefits to be a good deal.
Uniqueness in the Over-The-Top Media
To keep up with the growing customer base on OTT platforms, display firms, and film studios have been developing content solely for those venues. Like any additional top video streaming platforms such as Disney+ and HBO Go, you can also stream content & earn money that was previously only known on the television screen.
Viewing on Multiple Devices
OTT platform content can be caught on the go, compared to non-OTT venues like cable TV. While OTT videos or audio may be regarded on TV sets, if your wearable gadget has net access, you can also manage it on PCs, laptops, & mobile devices.
Transparency and Accurate Data
OTT is a new method for content creators & streaming venue owners to acquire more accurate data about who is overlooking what material, their age group, amusements, etc. This authorizes them to customize their watching material list to various target audiences according to their age group and content validity for them. Earlier, such supplemental features weren't unrestricted.
With that, heightened request for live streaming channels has expanded more in generating money on an instantaneous note.
Summing Up
With the forthcoming vision, OTT providers are all set to offer new OTT entertainment that consists of more life as well as on-demand streaming channelers. This significant transition will grow by all means, showcasing tremendous growth and success.
Similarly, as the need for material has expanded with time dramatically, a growing number of OTT venue providers are producing some of the existing content available for free and launching new content on their outlets. Also, viewers are live streaming shows, virtually connecting through Zoom talks, attending business meetings, and being a part of online textbook launches, which is likely to be essential in the making up for wholesome gains. And that's a win-win situation for both sides!