With the Laboratory information management system (LIMS), you can optimize the workflow and operational efficiency, and manage any amount of samples, and their integrated data. LIMS systems have groundbreaking norms, especially in life sciences. These systems fuel many new opportunities for the business to deliver quality solutions
Laboratories are required to be more flexible than ever due to the kind of work proceedings they deal with and to support that ability, every laboratory requires laboratory information management software that can meet its needs today and tomorrow. The software needs to be a kind that allows you to easily manage your lab data, resources & workflows, and drive automation by connecting your instrumentation & systems through open standards.
What is a Laboratory Information Management System?
Well, a lab information system is a software that is developed to support laboratory operations. It can record, manage, and store data for clinical laboratories and traditionally it is adapt to send the lab test orders directly to lab instruments, tracking those orders, and then recording the results, usually to a searchable database.
This software system can track specimens and workflows, cumulative data for research/business intelligence purposes, and ensure lab operations that the laboratory operations comply with various standards and regulations. With the help of the best LIMS software, laboratory functioning of processing bulk samples for manufacturing, research and development (R&D), and clinical research are more effective and efficient. Meanwhile, out there you find many kinds of labs, which can all benefit from LIMS, also known as Laboratory Management System (LMS), but most commonly; these are found in the healthcare environment.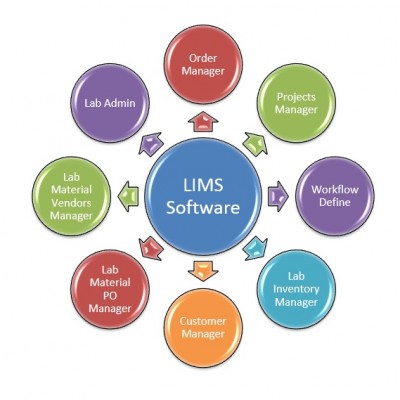 With extensive usage of LIMS in the medical & pharmaceutical industry, it is also known to be a type of medical lab management software. As per Gartner's Life Sciences Hype Cycle, nearly every firm is using a LIMS and they are greatly useful for bio-banks & genomics testing institutions as well as labs researching drugs and developing formulations.
In the clinical environment, it is used in various sectors:
Clinical Chemistry Analyzer
Diagnostic Testing
Immunoassay Systems
Quality Control Software, etc.
As you are associated with the medical line, the first thing that you would like your lab management system software to be is efficient.
LIMS Market Stats Worldwide in 2022
LIS market has estimated growth of $832.24M by the year 2026, with a CAGR of 9.04%.
As per the markets and market survey, $50B of opportunities have opened the door of the genomics industry with a rate of 18-20% and with a revenue of $23-25B by the year 2026.
Flexible, sophisticated functionalities and documentation is greatly reduced to 80%.
Due to the surge in the growth of the patients, there is a high demand for the diagnosis. Oncology is the ultimate high revenue-generating aim for the laboratory management industries. It is predicted by the survey, more than 10 terabytes of samples are sequencing with genomic data sampling by 2025.
Open up the scope in the genomics solutions for the end-users; by identifying emerging target preferences within the labs using the data.
Fink and Partner GmbH have been developing LIMS solutions for more than a decade. Other LIMS systems are Thermo Scientific SampleManager LIMS Software, LabWare LIMS, CrelioHealth, and Labguru.
Major key players in the niche industry are Tecan, Seimen, Agilent Technologies, Roche, and many others.
Pharma invests accelerated growth of 15% in the industry. Quantum computing helps predict the structure beneath the particles, its behavior analysis, and everything, spreading out major investments from the pharma industry. This technology opens up a new door for the drug automated delivery process.
Read Also: How Much Does It Cost to Create a Library Management System?
The Efficiency of Medical Lab Management Software
You would consider using a lab information management system to cut down human intervention and automate the functioning of your laboratory for accurate analysis of the samples. Your laboratory management system software can help you automate capture and process data automatically, prepare reports, and store it for future references. When you reach a Custom Software Development to get a high-performing efficient LIMS, it is developed in a way to make your task easy.
The five stages of LIMS are:
Once received, the sample is logged in
The sample is assigned, scheduled, and further tracked before being analyzed
The sample is further processed and a quality check is done
The data is stored with sample analysis
Final report generation after inspection, approval, and compilation of sample data
Laboratory information software development is one of the sought-after services considering the situations in the medical world now. The lab management software is not limited to the medical industry only. There are a few more industries that integrate a well-developed LIMS with their systems for efficient and accurate results.
A few other examples where laboratory information software plays an important role are:
Water treatment plant testing
Manufacturing & Quality Assurance
Environmental facilities
Industrial chemical creation and testing
Labs handling R&D for gas & oil companies
What is the purpose of a LIMS?
Well, the LIMS is primarily responsible to enhance the efficiency in laboratory functioning and efficiency by cutting down the manual tasks. Like, a LIMS system will automatically record information that otherwise needs to be typed in or written down, thus it saves a lot of time and reduces errors. Out there, you will find a number of LIMS Development companies and you have to pick one that meets your requirements well. Like, some are going to be better to help certain kinds of labs function and provide laboratory management software a lot more efficiently, but might not be that suitable for other labs.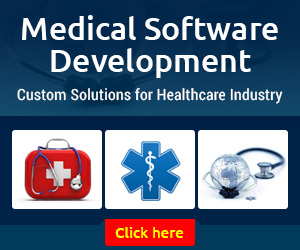 Mainly, a LIMS is responsible for the following:
Workflow Management
Quality Assurance
Workload & management reporting
Analytical Reporting
Manages Patients: includes the date of admission, ordering department, specimen types & admitting physician, etc.
Tracks Patient Data
Standard Test ordering and tracks specimen
Test ordering in terms of point-of-care, genetic & molecular testing
Billing
Third-party Integration
Thus, having a laboratory management information system that offers you efficient and faster results is a win-win situation for you.
Read More: How to Develop a Telemedicine app on the concept of Doctor on Demand?
What Are the Common Functionalities of Laboratory Information Management Systems?
When we talk about automating the tasks and making things easier, trusting technology could be tough. Well, to help you understand the working, we discuss here the functionalities of laboratory management systems in detail.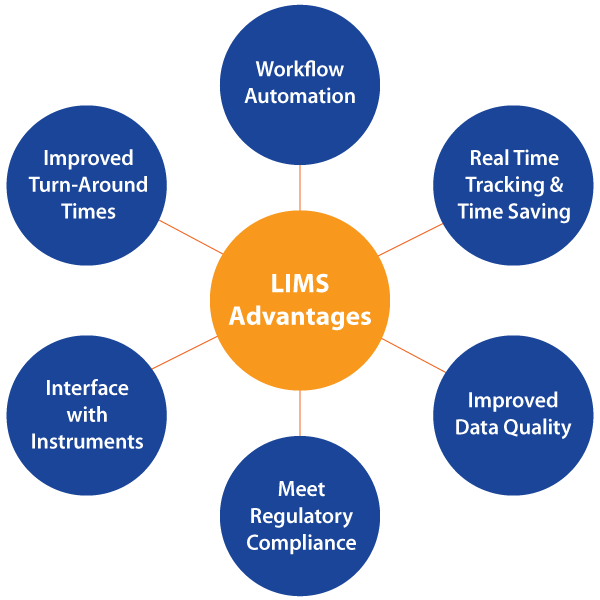 Workflow Management
A LIMS is pretty time-saving and it can be used to automate workflows and for this reason the system should be used to automate records keeping. When existing procedures and methods in LIMS are codified, it delegates decision-making to this software. Like, it will be able to automatically allot work to the scientists as well as suggest instruments based on pre-set rules. This way, the system won't look up what you require to do with samples and where it will need to next go, as a good LMS automatically provides this info.
Sample Management
With samples moving from person to person and place to place, there are chances of it getting lost and mixed up easily. Thus, with detailed and accurate records, you can make sure that you do everything just right. For instance, a good record will be able to tell you if a sample meets project criteria, however, it is a tiresome job to create and maintain them. As a sample is created, most lab information system software records and stores information, like:
Which providers/researchers working with the sample
Who/What the sample was taken from
Where does it need to go next and where it has been to
How it needs to be stored
When to move it
Ideally, the LIMS will automate as much of this as possible. Some use RFID to create and update audit logs and chain of custody to automatically track where the sample is in every stage of the process. Barcodes also work for this purpose.
Report Management
Through reporting, you can easily and quickly find answers to which instruments get used the most, how long is your sample backlog, and on average, how long will it take the lab to process a sample. This data comes greatly helpful in data-analysis auditing & audit trail. However, even though a LIMS is able to run reports, it is not easy as some reports need custom coding in order to set up and run, whereas other systems may be able to export to Microsoft PDF and Adobe PDF, but not Google Drive.
ERP
ERP software is highly efficient in managing inventory and it can be greatly helpful to have an LMS that is able to perform this functionality. In a clinical lab, test laboratory management software can be highly useful to be able to view what you are having on hand at a single glance, get alerts as supplies run low, auto-calculate storage & freezer capacity, as well as location management.
Mobile
As per Gartner's Hype Cycle, mobile offerings in concern of LIMS are limited at the moment. However, with smartphones becoming more acceptable in the lab, it seems it will be useful to have a mobile-friendly LIMS in the future.
EHR
Electronic Health Record software is efficient in managing health records. Now, some of the LIMSs have this EHR functionality built-in, with them including patient check-in & billing. If your software doesn't offer these features, then having a LIMS with this functionality can be highly beneficial as it comes to managing your clinical lab.
Also Read: Doctor on Demand Mobile App Development Cost and Key Features
What Are the Important Features of a LIMS?
The Laboratory Information Management System is a flexible component-based architecture consisting of wide-ranging features. The mobile app development at Octal IT Solution ensures to integrate the best laboratory information system features with the solutions delivered.
Lab Project Management: It creates and manages lab project workflows of samples via assays and standardized procedures and methods.
Lab Inventory & Storage Management: With sample and container tracking, location audit logs etc., you can easily know where everything has been and for how long. Manage stock supply & reagents and assign reorder alerts.
Laboratory Automation & Integration: Consist of instrument control for liquid handling & synthesis work stations, comprising Tomtec, Cyclone, Tecan Genesis, etc. third-party integration systems (PIMS/ERP etc.).
Electronic Document Management: Using a healthcare document management system, any electronic file can be associated with any object within the LIMS. The system is a unified repository for all the documentation needed to support a lab's research, ranging from raw data to final study reports.
Workflow Management: Project decision criteria are implemented to ensure that samples of interest are queued automatically for screening. At the same time, it allows you to capture data for audits & compliance with regulatory standards.
Automated Data Capture & Reduction: Here the reports are directly integrated with data-generating instruments, custom file-parsers, and data-loaders, as well as automatic data reduction.
Study Management: Custom & reusable study designs are created as well as they can report data by study, resulting in validation & management.
Data Analysis: Graphing, NCA, QA/QC, calculations, curve-fitting, etc.
Specifications Management: Features of LIMS include Customer specifications & custom recipes management.
Lot, Batch, & Case Management: As needed, lots, batches, and cases can be managed. Efficiency is increased with grouped sample login, etc.
Environmental Monitoring: In labs and storage spaces, conditions can be monitored. Control waste generation & disposal.
Security: Control data access, easily track changes made in the data, documents, or the system, etc.
Instrument Management: Status of lab instruments can be monitored, scheduled work & maintenance.

Prioritization Queues & Worklist Management: The current workload is assessed and priorities are re-assigned for each assay. Bottlenecks in project lifecycles are easily identified.
Laboratory SOP Enforcement: Business rules can be directly enforced within the system prior to a sample being registered, screened, or queued.
Customized Reporting: Custom report formats are defined for any data. Run reports and export results automatically to Excel, Word, and Adobe PDF & PowerPoint.
Animal Facility Management: Cage card printing, comprehensive record tracking, animal location management & history, and IACUC protocol management & enforcement.
Animal Study Management: Track Animal study design & manage workflows for efficacy, PK, toxicological and behavioral studies.
High Throughput Screening (HTS): It is useful for automation collection & validation data & generation of automatic alerts. It allows for in-vitro data management.
Molecular Biology, Cell Culture & Bioinformatics: State-of-the-art bioinformatics platform offers wide-ranging functionality, consisting of integration with instrumentation.
Chemistry & Cheminformatics: State-of-the-art cheminformatics platform comprises structure visualization, compound registration, calculated properties, drawing & searching, etc.
These are some of the significant features that any lab management software should have. When you reach our team for well-developed LIMS, you get a feature-ladened solution that helps you get accurate results with the least human intervention.
What Are the Benefits of a Robust LIMS Software?
If you are having second thoughts about integrating a laboratory management software system at your workplace, read here to see the advantages of a laboratory management system. We'll consider the benefits section-wise.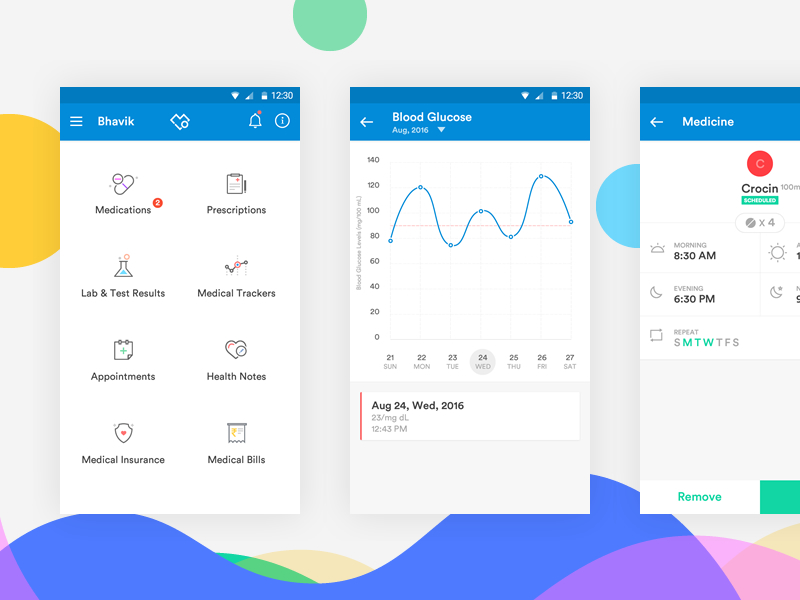 FOR LABORATORY ACTIVITIES
This single platform can efficiently manage all lab activities and functions via a suite of integrated modules.
It offers advanced usability, owing to an intuitive graphical interface.
Real-time availability of analytical data even from various locations (multi-site) with publication on the web & results via e-mail sending makes managing work easier.
Huge reduction in results input time & operator errors, via LIMS integration with laboratory instruments.
Short system start-up time via the provision of pre-loaded data & imported data is affirmed.
This assists in maintaining configurations & customizing the upgrades and future versions of the system.
Highly configurable LIMS and is adaptable to both small and large laboratories being able to customize workflow processes & events, draw the GUI & definition rules status & configuration of the calculations.
LMIS offers role-based access & local user (multi-language & multi-localization) for better use.
FOR QUALITY MANAGEMENT
When talking about quality management solutions, it becomes easier for the teams to track the changes and the records of the solutions that are delivered. We make sure that the solutions that are delivered to you are interesting and help you earn the maximum benefits.
The decision-support through advanced searches, statistics, and data transfer systems IMS (Information Management System) & Business Intelligence.
Protocol Management of quality assurance on analytical data (QA/QC), compliant with standard US-EPA (Environmental Protection Agency).
Offers better control of business proceedings via LIMS integration with third-party software (MES, ERP & Accounting systems).
Data Auditing and logging of all transactions, thus ensuring complete traceability of information.
Guarantees' regulatory compliance comprises UNI CEI EN ISO / IEC 17025, ISO 9001, and CFR 21 PART 11 of the FDA.
With our technical expertise, we have ensured to deliver solutions that would make things easier for you. We have worked on the solutions to affirm that in the future you need not take much pain for the changes that may be required.

FOR INFORMATION TECHNOLOGY
When talking about the IT industry, it is significant to record what goes on in the laboratory. With a well-defined LIMS, it becomes easier for the professionals to record and revisit their works and see if there is something that needs to be considered further or to be worked on.
High-quality product with well-defined procedures and is controlled via the software factory; it connects all the stakeholders to share common goals & reduce time to market.
High reliability & security of stored data; the system architecture is based on a relational database. Allows management of a considerable amount of data and provides high performance & reliability. The technology used in LIMS enables data exchange with maximum flexibility.
The product is based on modern technologies like Microsoft Entity Framework, Microsoft.Net Framework & data exchange using XML technology WebServices.
Supports multi-tenant & multi-language scenarios, with various database platforms (SQL Server & Oracle).
Supports audit, customization of workflow, offers the user the possibility of designing web pages & printing reports.
Integrated with other systems, like accounting and ERP-Enterprise Resource Planning (for example – SAP).
These were the various advantages of LIMS, and now moving forward, let's explore why you must choose the right development partner for the lab information system.
Any laboratory information management system makes it easier for the solution providers to work on an application that would earn great results. Our experts affirm to deliver solutions that are designed to help you enjoy the maximum benefits of the application.
How to Choose the Right Custom Laboratory Information Management System Development Partner?
When you are looking for someone to assist you with a hospital management software development system, be clear about a few requirements which are integral for the development of the system, like:
Easy-to-use, user-friendly and feature-rich
Efficiently works on all devices (Desktops, Mobile & Tablets)
Integrated with the EHR system of the healthcare practice
In compliance with HIPAA, HL7, And GDPR
EPA (Electronic Prior Authorization) Integrated
Once you are sure that the Laboratory Information Management System Developers will be able to provide you with these essential features, you can go ahead with the lab management system development process.
Custom Laboratory Information Management System Development Cost
So, a number of aspects need to be considered for determining the custom laboratory information management system development cost. The system is really massive, as it connects doctors, clinical staff, and patients at this one place. Now, as it comes to the development cost, numerous factors can affect it, such as:
Features: The basic features would cost you around USD 45k to USD 70k
Additional Features: With advanced features, the cost of development may rise from USD 80k to USD 120k
Development Partner Location: If you hire solution providers from the USA or the UK the cost of development would be $90-$110 per hour and for Asian countries the cost of development can be as low as $50 per hour.
Size of the development team: The number of developers involved would determine the final cost of the product.
Development Platforms (Android/iOS): The development platforms are quite important for calculating the overall cost.
Third-Party API Integrations: As many third-party APIs we would need to integrate the price would rise simultaneously.
Certifications & Compliances: There would be a few certifications, compliances, and licenses that you may need for your application to go live. These too add to the cost of development of the solution.
Also, Read: LIMS Software & Mobile App Development Cost & Key Features
These integral factors are considered while calculating LIMS software prices. With such interesting solutions delivered to you in the fixed deadline, we make sure that you earn the best. Over the years we have been working in the direction of delivering user-friendly and unique solutions that mark the presence of your business in the market.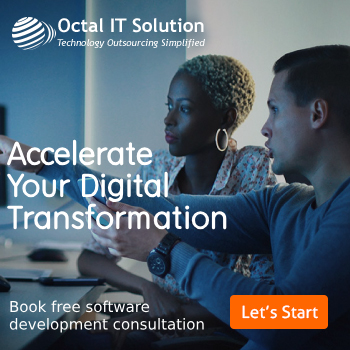 Popular LIMS Systems in 2022
Some of the top popular LIMS systems to manage the fast diagnostic and execution procedure are:
Thermo scientific sample manager
Crelio health
Labware lims
Benchling
CGM Labdaq
Labguru
Apex LIS
CDD Vault
eLabJournal
Future Prospects of LIMS
LIMS is a vital industry, transforming the way today it has been functioning today. LIMS has been a comprehensive solution provider for many industries since its inception. Robotics and ML have been making waves, limiting the everyday chores of the employees of lab processes.
Today, we have entitled some of the major transformations that could swing the surface of this domain.
High tech quality management solutions for the LIMS in labs.
A regulatory lab management software is the quick handler for optimizing quality management processes with its modular structure.
ICP module with the quality analysis of 4.0 is the asset for predictive maintenance of the data rather than preventive measures. This scope out new standards in this domain. This module gives a hook to the existing quality lab management software and its functioning.
Automation and robotics include multiple benefits.
To accelerate operations and surge proper usability of the resources. Automation and robotics focus more on the standardization of resources and produce reliable results. This allows cost-effective solutions to businesses.
This includes many solutions like automatic liquid handling of instruments, automated gas chromatography, or cell washing solutions.
AI, ML, and IoT Technologies
They are very fruitful for the processing of complex information, clinical studies, or bioengineering practices. The algorithm helps to identify the data patterns to perform any task with accuracy and speed.
In fact, ML can diagnose any rare disease, identify the drug and repurpose it.
IoT uses support to optimize the day-to-day operations in the lab. Cloud computing and LIMS minimize the risk of any damage or any data loss.
Wrapping It All Up!!!
LIMS software development is a complex domain and not many companies risk working in the field as it needs immense precision and impeccable functioning. If you are looking for a laboratory management information system development team, then you're at the right place. We have experience and expertise in the field and with the perseverance to outshine ourselves we provide solutions that you and your customers would love.
We make use of the latest technology and trends like Artificial Intelligence, Machine Learning, Big Data etc. that makes it easier for us to deliver solutions that can survive the market even after the technology advances. Our solutions would keep you a step ahead of the competition and survive the drifts in the market easily.
Thus, let your tasks be automated while you take a little rest!

FAQ related to LIMS:
In case you have any queries, we have here arranged a few of the commonly asked queries. Let's find out if you have one out of them.
Q: How do we resolve the common barriers that come in the pharma industry for settling the pharma laboratory management software?
A: We have ensured our clients and their customers with the authenticated solutions for deploying the LIMS software:
Starting with a clear understanding of the requirements of the businesses and relevant future perspectives.
We have provided a seamless platform, user friendly for the user with a high level of user adaptability.
Our LIMS solutions improve any obsolete laboratory management measures of labs and enhance their productivity.
Finally, we have ensured the labs' industry with the proper execution of data management and promises with the complete assembly.
Q: How does the LIMS help to improve the day-to-day activities of the lab organizations?
A: LIMS is a comprehensive solution that can manage the regulatory compliances, standards, quality, and safety of their users, in the entire lifecycle.
LIMS solutions can easily integrate with the existing system, to lay down safe and secure solutions for the lab market. In the biotech and pharma organizations, this has enabled automation data management of the product throughout the lifecycle, R&D to the quality.
Q: Which infrastructure have we offered to the different clients to ensure rapid solutions to the labs?
A: We do not have a certain type of clients, including small, medium, and large enterprises as well as startups. We have procured automated solutions for them with the latest informative innovations. We understand the requirements of the businesses and laboratories and as per their demand offered solutions to them.
Q: What are the key functionalities of the LIMS system?
A: We have ensured our clients for the fluent workflow of the data in the system. LIMS keeps a record of the data and reports of the software. It provides a unique workflow and data collection of the patients.
In our system we have included:
Tracking of samples.
Scheduling in case any stock is out.
Inventory and supply management.
Automatic reporting with data analytic tools.
Flexible workflow of approval of data.
Quality control.
Many others.
Q: How can LIMS help to achieve industry standards?
A: Our LIMS software consists of several industry compliances that can fit your standards. We have LIMS tools matched with the industry standards with certifications including ISO 17205 Certification, training tools, and GLP (good laboratory practices) certifications.
In case your queries are still at a halt, you can connect with us for more information.