Laboratories are significantly known to conduct a variety of tests and with a laboratory Information management system (LIMS), which is a software designed essentially for lab processing large quantities of samples for research & development (R&D), manufacturing, and clinical research, you can make the work more efficient and effective.
Now let's explore the kind of labs that can benefit from a Laboratory Information management system. Each type of lab can highly benefit from LIMS, but mostly they are found in manufacturing,? & quality assurance. A few of the examples consist of:
Medical & Healthcare LIMS
Pharmaceutical LIMS
Food safety & Standards
Environmental facilities
Water treatment plant testing
Industrial chemical creation and testing
Labs that handle R&D for oil & gas companies.
As per Gartner's 2016 Life Sciences Hype Cycle, presently, every top pharma lab is using an LIMS and they prove greatly useful for biobanks & genomics testing facilities along with labs researching drugs and developing formulations.
So, the type of laboratory you are running is going to determine which kind of software you can go with. Meanwhile, LIMS is also widely used in the pharmaceutical and medical industries, and this is the reason LIMS is one of the most important tools in the healthcare industry.
What is the purpose of Laboratory Management Software?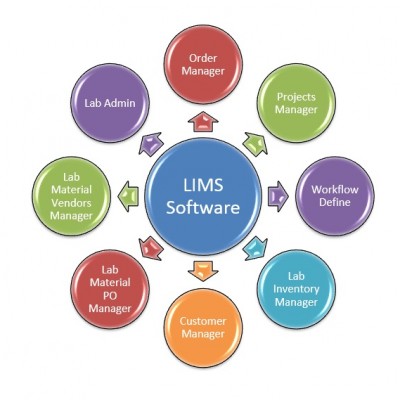 Well, the main purpose for which LIMS is used is to enhance efficiency in Healthcare OR Pharmacy laboratory operations by cutting down on manual tasks. For instance, a LIMS will automatically record information which otherwise is required to be typed or written down, thus it saves time & reduces errors. What is the information that the LIMS will automatically capture, how it enters the system, and where & how it gets stored, all of it depends on which Laboratory management software development company you pick? Some kind of LIMS systems are good at helping certain kinds of labs operate way efficiently, but they might not be appropriate for others. Hire dedicated app developers with octal it solution at easy prices for your business.
Core Functionality of LIMS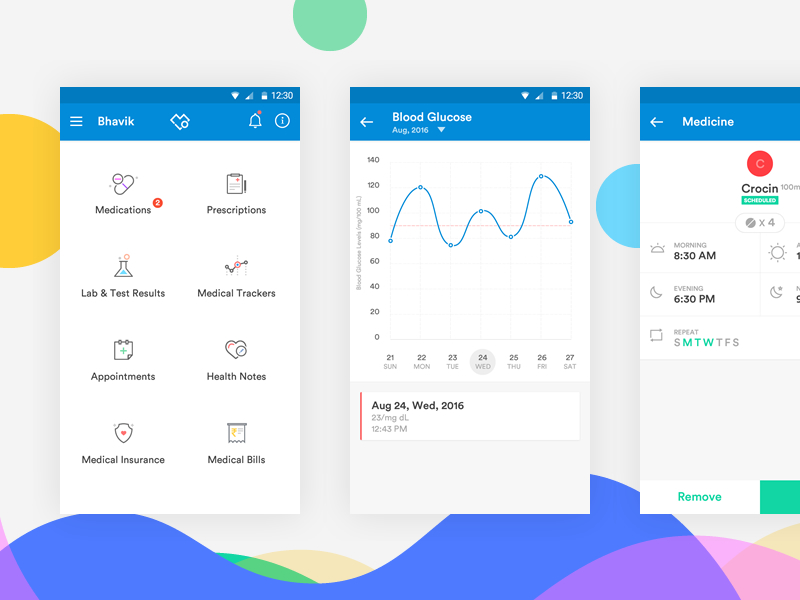 Lab Project Management: Create & manage lab project workflows of samples via assays, standardized methods, and procedures.
Data Analysis: QA/QC, graphing, curve-fitting, NCA, calculations, etc.
Study Management: Create custom & reusable study designs, report data by study, results in invalidation and management.
Specifications Management: Manage customer specifications & custom recipes. Regulatory compliance.
Lot, Batch, & Case Management: Manage lots, batches, and cases as required. With grouped sample login, etc., increase efficiency.
Environmental Monitoring: Monitor conditions in the lab & storage spaces. At the same time, control waste generation & disposal.
Security: Control access to data, and track all changes made in the system to documents, data, etc.
Instrument Management: Monitor the status of lab instruments, and schedule work & maintenance.
Prioritization Queues & Worklist Management: Assess current workload & re-assign priorities for each assay. Identify bottlenecks in project lifecycles.
Workflow Management: Implement project decision criteria to ensure samples of interest are automatically queued for screening. It captures data for audits and compliance with regulatory standards.
Lab Inventory & Storage Management: With sample and container tracking, location audit logs, etc. you can easily know where everything has been and for how long. It is also possible to manage stock supplies & reagents; assign re-order alerts.
Laboratory SOP Enforcement: Enforce business rules directly within the system prior to a sample is registered/screened/queued.
Customized Reporting: Define custom report formats for any data type. It will automatically run reports, and export results to MS Word, PowerPoint, Excel, and Adobe PDF.
Animal Facility Management: Cage card printing, animal location management & history, comprehensive record tracking, and IACUC protocol management and enforcement.
Animal Study Management: Tracks animal study design & manages workflow for PK, efficacy, behavioral, and toxicological studies.
High Throughput Screening (HTS): Automates the collection and validation data, and generates automatic alerts. Allows for in-vitro data management.
Molecular Biology, Cell Culture & Bioinformatics: State-of-the-art bioinformatics platform provides a variety of functionality, comprising of integration with instrumentation.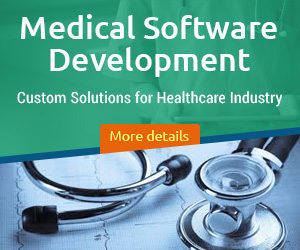 Chemistry & Cheminformatics: State-of-the-art cheminformatics platform includes: compound registration, structure visualization, drawing and searching, calculated properties, etc.
Automated Data Capture & Reduction: Direct integration with data-generating instruments, custom file parsers, and data loaders, and automatic data reduction.
Laboratory Automation & Integration: Instrument control for liquid handling & synthesis workstations, including Tecan Genesis, Cyclone, Tomtec, etc.; integration with third-party systems (ERP/PIMS, etc.).
Electronic Document Management: Associate any of the electronic files to any of the objects present within LIMS using links. Starting from the raw data to the final study reports, LMS is a unified repository for all documents needed to support a lab's research.
Features of Laboratory Management System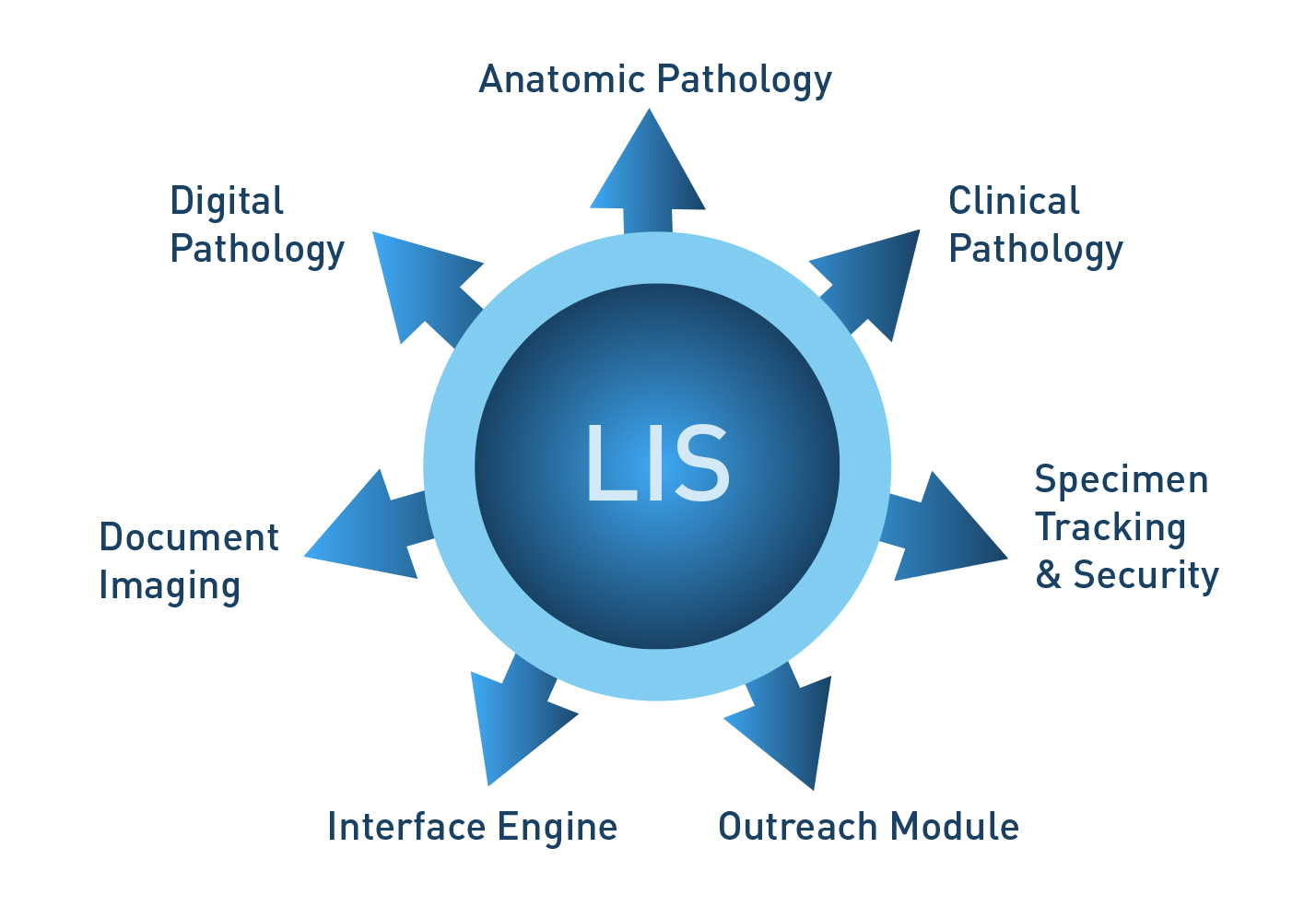 User Management
It is useful in defining user capabilities/access & enables restriction protocols by user roles:

LIMS administrator
Laboratory Manager
Analyst
Quality Manager
Lab Supervisor
Customer

Direct printing of reports to the user's printer and emails.
It works for internal clients when need to call up & retrieves only their sample information.
It offers an unlimited amount of user-definable custom reports.
Proficiency Testing Schemes & Inter-Laboratory Scheme
Management of results for such schemes/studies Only in the case when they are added into the system as an additional solution.
Also Read: Doctor on Demand Mobile App Development Cost and Key Features
Test Result Review
Audit trail reports
Management reports
Report review facility
Secure reporting & electronic signatures
End-user reports
Electronic worksheet to produce results calculation worksheets, environmental & preparational summary, sample batches, review & revalidation details, instrument calibration, standards, and reagents preparation, etc.
Statistical quality control to ensure optimal equipment status and instrument calibration data.
Automatically produce a test report/certificate as per clause 5.10 of ISO 17025.
Availability of data supporting the reliability of the information on test reports (vertical auditing).
Analyst Certification
It keeps the records of certified & trained analysts who are able to run the analysis & also certify other analysts (competency records)
Sample Storage Condition
Storage location tracking e.g. water samples & chain of custody for each sample.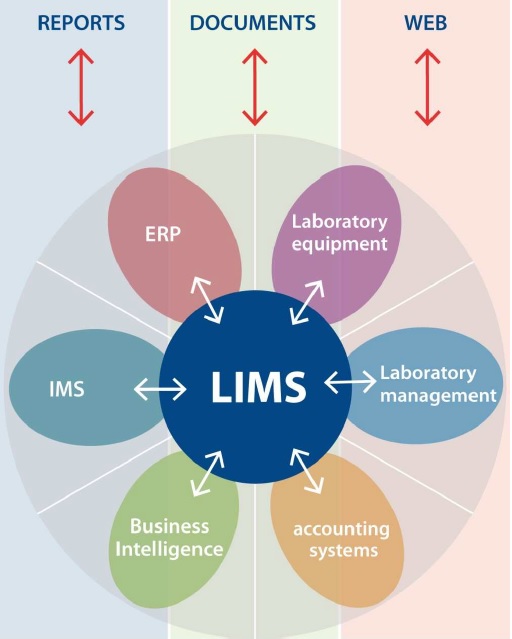 Directly imports from a spreadsheet with point & click file selection.
Frequency-based-scheduling for automatic login, including workload analysis for upcoming samples.
Inventory management of standards & reagents, certificates of analysis & automatic expiry notifications.
Stock Control reports with QA/QC information as part of the analytical report.
Automatic accuracy & precision calculations when all formulas for calibrations are added into the solution.
Generation of control charts by analyst, instruments, date, range, etc.
Separate entry, validation & approval of results for reporting.
Direct export of results to spreadsheets/other file formats.
Automatic control chart checking on the entry of QA/QC results.
Automatic limit checking of results, when within limits. Automatically authorize reject or re-test, when not.
Analyst training, competency records, SOP, and material safety data sheets (MSDS).
Raw Data
Traces raw data as first generated by instruments or analysts, like raw data transferred to the Laboratory Information Management System.
Approval & Review Management
Useful for application of new lab methods.
Sample Tracking
It records the sample location and their movement within & between the labs.
BI Tool that allows more sample information.
Entry by test, sample number, work list, or other information from Sample Master's Master Query.
Automatic printing of samples for disposal.
Archiving samples from an active database.
Automatic generation of work orders and sample numbers with user-definable formats.
Sample backlog tracking.
Lab workflow management
Manage & view laboratories individually
Add/Delete Additional laboratories from the system
Links between sample status & result
Identify & manage the problem or excelling areas for profitability & optimization in real-time
Advanced reporting per laboratory to measure profitability & effectiveness
Warnings for samples nearing hold/due dates in form of alarms, pop-up messages, etc.
Reviews, prints, and exports sample statuses and allow clients to login/add comments
Grouping of samples into work lists, preparation phases, and QA/QC batches

Sample Management
Registers samples into the Laboratory Management System
Allocates a unique name to individual samples.
Receipt of Samples
Sample numbers, prep batch & quality control of batch numbers. Both at Laboratory and also online.
Labels & Bar Codes
Login sheets with barcodes support most barcode layouts
User-definable sample labels with a capability to have labels pre-printed
Sample Scheduling
The entry of single/multiple samples
Assign sample Nos. automatically
Options to put timers on individual samples.
Sample & test the copying of common samples.
Automatic calculations for due and hold dates, both for preparation and for analysts.
Billing/Pricing/Invoicing
Debtor Management
Create/manage quotations for a laboratory.
Multiple contacts-per-client
Delivery of detailed sample results per customer
Delivery of detailed trends analyses per customer
Tracks test results per client
Discount allocation per job/client
Enable you to track customers who are more profitable & how frequently they are using your service.
Tracks profitability of each client
Physical tests can be set up at four different levels and priced accordingly. Pricing of tests helps you generate accurate invoices, thus reducing financial losses & discrepancies.
Allows management of your implemented processes.
It provides different pricing for individual clients.
Integration of your specific ERP requirements/system.
Integration of Automatic billing of completed projects for clients
Read More: How to Develop a Telemedicine app on the concept of Doctor on Demand?
Backup Support
Onsite Support (Travel & Accommodation not included)
After-Sales Support/Technical Support
End-user training & documentation
Comprehensive training for lab personnel with different roles needed for the Laboratory Information Management System
LIMS Administrator training
Integration of LIMS to External Systems
Accounting packages, such as PASTEL.
Multiple Language Support Interface allows clients to receive reports in their preferred language.
A BI (Business Intelligence) module is also available on request.
Warehouse Module for control of all consumables.
Creation of certificates of completed analysis to internal customers like geologists to retrieve results easily. They can be customized as per your client's needs.
Integration of LIMS with Analytical Instruments & various other Applications
The unique identity of instruments with respect to calibration status and service maintenance
Document control & data protection tools to manage procedures as well as crucial files
Allows created analytical data to be stored directly into the Laboratory Information Management System; eliminates any kind of typographical and transcription errors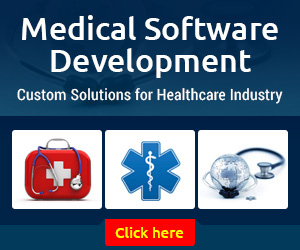 Which industries does Laboratory Information Management System support?
Food & Beverage: This industry faces constant pressure to control costs, as well as the challenge to maintain the same quality. Thus, Food & Beverage labs can leverage LIMS software for analyzing hazards, determining & monitoring crucial control points, verifying procedures & ensuring process standards. Also, as LIMS is an open-source solution, thus it is easier to add more reports, tablets & forms, in order to fit your lab process needs well.
Medical & Clinical Industry: LIMS software designed to meet the needs of medical & clinical labs will be containing all the basic LIMS software features as well as additional features to meet the needs of medical and clinical labs.
Environment: The LIMS system designed for environmental labs is a flexible component-based architecture design. It is an open-source solution that can be customized to fit each customer's unique needs from water & waste water to soil testing labs.
Chemical: LIMS software is designed for the chemical lab's flexible component-based architecture design. This open-source solution can be customized to fit each customer's unique needs on production companies in oil, chemical manufacturing, and gas petrochemical testing labs.
Energy: LIMS for this industry needs to be a configurable & flexible system, with the ability to adjust to lab proceedings, change requirements over time, and support data collection. It must be an efficient reporting & analysis system to reduce turnaround times.
Put Laboratory System on Mobile Platform
No doubt that LIMS mobile applications will boost the efficiency of the system as mobile apps enable departments & staff members to access the required information/data/reports on the go from anywhere through mobile devices. Thus, developing an LMIS mobile application, it is a good idea.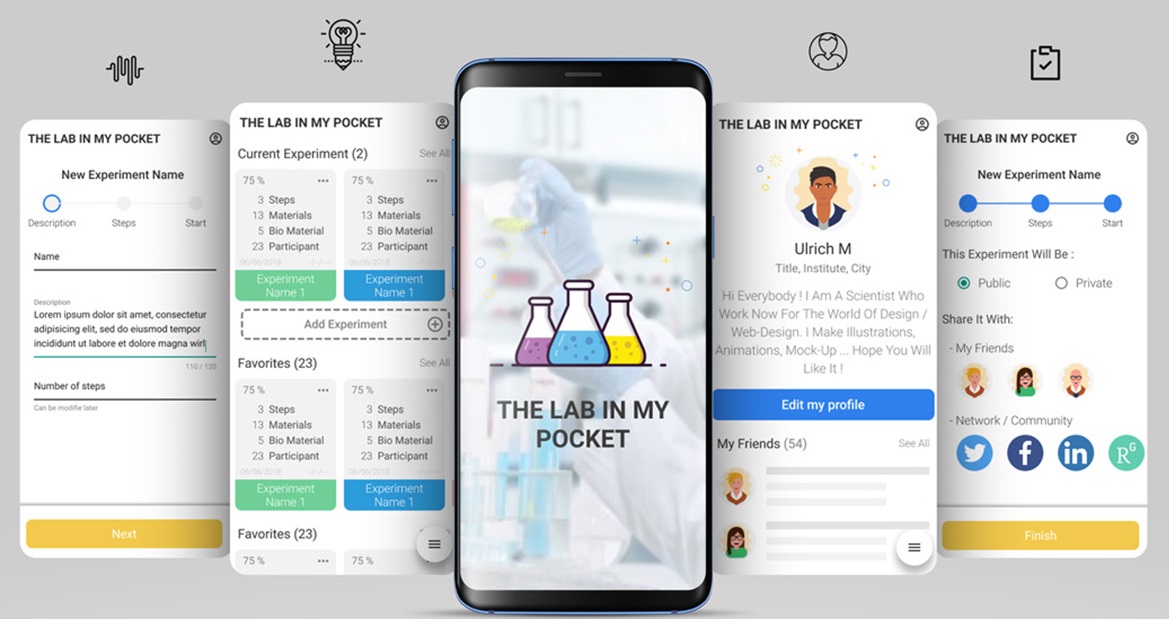 Why is it important choosing the right development company for Laboratory Management System?
While starting off with your search for the right Laboratory Management Software Development Company, you must ensure that the firm offers these integral features, such as Easy-to-use, Feature-rich, Executes speedily, Simple & Appealing Design, process efficiently on all devices (mobile, tablets, & desktops), mobile-ready strategy (suits both Android & iOS apps), Integrated with EHR system of the healthcare practice, HIPPA, HL7 compliant, Integrated with EPA (Electronic Prior Authorization), and Certified with EPCS (Electronic Prescription for Controlled Substance).
What is the cost to develop a LIMS Software & Mobile App?
A lot of factors are considered to determine the cost to develop a Laboratory Management System,?after all, it's a huge system, requiring a lot of integrations. Meanwhile, the factors that mainly affect the development cost of LIMS are:
Basic Features
Advanced & Custom Features
Third-Party API Integrations
Certifications & Compliances
Development Partner Location
Size of the development team
So, these are the factors that happen to be crucial to calculate the cost of LIMS. Once you succeed in finding the right Healthcare software development company, you can decide on the cost of LIMS as per these features, like which ones you need to include, etc.