"Our lives will be facilitated by a myriad of adaptive applications running on different devices, with different sensors, all of them collecting tidbits about everything we do, and feeding big digital brains that can adapt applications to our needs simply because they get to know us."- Márcio Cyrillo
Changing lifestyle, changing food habits, changing the way we think… when everything is changing, why not mobile apps change, the way they are acquainted. Yes, they should! The digital world and the internet are evolving at a lightning speed in the mobile app development industry.
As per Statista, the global revenue for mobile apps is estimated to be $318B in 2025. This covers the future of applications brightly. However, to make your app successful in the market and attain longevity is it quite obvious to make it more realistic and fit as per the industry trends and technology stack.
Let's flashlight into the mobile app development market and its future.
Quick Summary:
The writing in this blog is comprehensive for mobile application development services in 2023 and towards the future. Beginning with the mobile app market stats, reasons to develop the app, what is the tech stack for app development in the native framework.
Coming to next we will look upon the few of the best applications in 2023 and technologies that will overrule in coming years. This will definitely be a prime opportunity for the businesses and their brand identity.
So let's begin.
What do you mean by Mobile App Development?
Mobile apps are the application software that runs on the operating system (OS) of smartphones, tablets, smartwatches, or any other portable device. They are built on OS i.e. Android, iOS, and Windows. They are responsive, faster, secure, and user-friendly.
There are a few things that need to consider for mobile app development:
Helps to build strong brand value
Responsiveness using the AMP (accelerated mobile pages) on mobile platform
Gives competitive edge to the mobile niche industry
Retain customer loyalty
Grab the potential customer engagement
Two-way authentication validates the presence of only the right users
Helpful in building the personalized marketing
Due to such highly organized features of mobile apps, these trigger many businesses to showcase their presence in the development industry of apps. While in the respective competitive market developers are forced to implement all of the features within the web application.
This opens up the scope of mobile application development for businesses and owners.
Before proceeding further, let's look at the market of mobile apps in 2023.
Mobile App Market in 2023
Android shares 70% of the market while iOS covers more than 25% of the app market industry of mobile devices.
3M apps are available on the play store for download. While 48% of the users download apps 11 times in a month.
Monetization is a crucial factor for industries. The paid apps market contributed revenue by 36% in the last year.
The most popular apps in the app store categories are gaming, education, business, lifestyle, entertainment, food, travel, health, fitness, etc.
Smartphone owners are interested in specific apps for their specific work at least ten apps a day.
Things to consider for mobile apps in 2023
2023 is the year when we are more concise and reliable towards smart solutions and their usage. What would be the future of mobile app development; it's a big question?
Over the last decade, mobile apps have had a larger-than-life influence on our day-to-day lives. Industries inculcate this as an opportunity to grab customers right for them. Using the advanced tools for predictions, it becomes easy to depict consumer behavior patterns. We have so much of a habit to unlock our phones without hustling. This was not tapped as before a decade ago.
Consumer behaviors, wider tool presence, technology stacks, and cost-effective business models make things easier for technocrats and businesses just right in the palate. Also, the new things harness fast growth in the customer presence.

Maybe in another 10 years, the business can't exist without app presence. The market is full of apps for almost every existing need. What makes it curious to your users is how differently you would solve their needs.
But before that let's understand here;
It is one of the top concerns. Adding security to your apps prevents the app from any of the vulnerabilities against the threat.
If your app is not encrypted with the security-enabled features, it will damage the whole app structure. Security is a major concern in many sectors; like the bitcoin company, cybersecurity industry, healthcare, banking, and many more industries.
To avoid any of such scenarios, companies add a layer of scrambled code in the app structure, which limits any unauthorized access from hackers.
It's a kind of thing, where you could identify the app as per your user needs. Examine the market where there is a lack of quality services, research customer behavior, current market trends, etc. to plug out cost-effective solutions. Deploying the niche target applications for the large user base; benefits your business and its brand identity.
Simplicity speaks louder than unnecessary details or layers. Your app must be aligned with the top features for the best user experience for 2023. It becomes easy for the user for any navigation, and also bumps the responsiveness of the app screens.
Improves Platform Branding
An engaging app captivates the user's attention. Your app must attain all of the essential tools required inside the app. Find out what is happening in trend and what is going to happen next. Let your user experience the best feeling while using your app.
Try to take maximum customers to your platform for the first time for free. And this will happen only if the app is user-friendly and free. Choose the right business model.
Right Technical Stack Implementation
Choosing the right balance of technical specialties brings your app journey for the user to the next level. 2023, is the right time to build your mobile apps after the pandemic. Why not try and parcel out the right application to your business.
Let's discuss the future of native mobile apps. Native, hybrid and cross-platform apps are the three core distributions of mobile applications. However, the market of native apps is full of scopes and lucrative to the new industries.
Let's understand how it will impact the current market of mobile apps.
What is a Native App?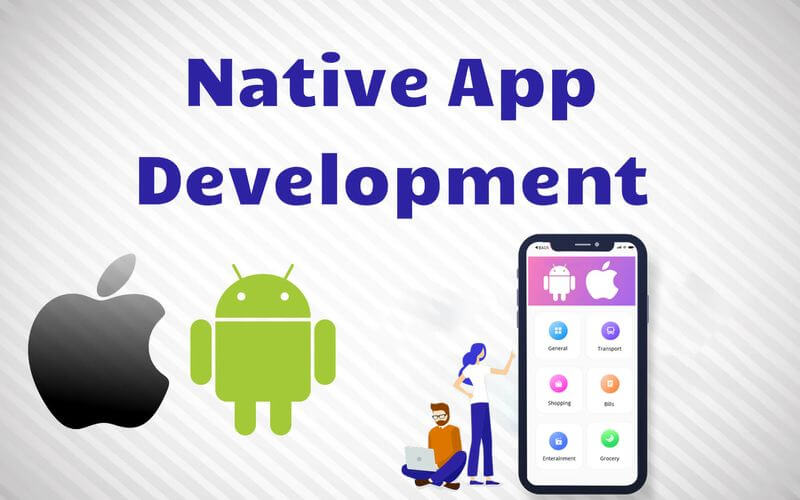 This is the very basic way of a mobile application platform built in a specific operating system, say Android and iOS. These apps have no environment they run on after downloading, and installing. They are more secure, cost-saving, interactive, and responsive than hybrid apps.
Hybrid apps are more space-consuming and don't have an icon on the system. While native apps are not dependent on any third-party apps, this makes them more secure.
They are quick and deliver better performance. They are risk-free and a single codebase is used for a single application.
Best examples for native applications are Facebook, Instagram, UberEats, Walmart, Skype, and many more.
Benefits of building Native apps in 2023
Fully supported with Google and Apple play stores
Due to the specific app environment, they are faster than hybrids.
Programming environments are less risky due to a single codebase.
Native app platform allows for full-featured platforms to the users like camera, mic, GPS, and other hardware parts.
Allow offline mode for working
Best Applications on Native Framework
There are some of the best native mobile applications in the marketplace that cover large fragments including gaming, grocery, entertainment, healthcare, messaging, music, etc.
1. Whatsapp
No doubt, Whatsapp is the number one chatting and business opportunist app. It is one of the finest android mobile applications downloaded 140M+ times on the google play store. Features like voice and video integration and calls to 8 users, end-to-end secure encryption, media sharing, including attachments like photos, video, and documents.
2. Spotify
A well-known music app infused with other must-have features to the users. Music is not only something a user figures out in the app, they need a variety of things within a single app. Thanks to the Google Cloud, users can unlock new horizons inside the app. Podcasts, live radio channels, thousands of songs from new artists, record labels, unplugged songs, genres, and music media companies, universal are top discoveries this app has for their users.
3. PokemonGo
It is one of the best-augmented reality gaming apps built on the mobile platform. Augmentation experiences the app performance to another level. Comprising features like GPS track, available in more than 114 countries. It is a gaming sensation across the globe, has been downloaded more than a billion times, surely revealing the future of iOS app development and how it will bang on.
Android Apps: based on Java and Kotlin platform
The majority of mobile applications are developed in Java and Kotlin. This is hugely supported by the Google play store and has a huge active community. Android-based apps are cost savior and embedded with plenty of features.
The tech features like push app notifications, real-time analytics, etc. make the overall performance of the app up to the rank.
iOS Apps: based on Objective-C and Swift platform
The swift programming application ruled the world from 2014. Swift is the secured future-proofed, widely used technology used for native app development. Wider descriptive library, plugins full accessibility gives the developer edge to develop native apps on iOS.
What is the Future for the Mobile App Development Industry in 2023?
The future of application development for mobiles is one of the hottest questions. When talking about mobile application development company it relies on design and wireframe to accomplish the app.
New companies aligned with the industry to effectively develop the product with the best solutions using technologies like; IoT app, AI & ML app, M-commerce, foldable devices, security-enabled apps, and many more.
A lot of new trends are emerging in the year 2023, we have here come forward with fact-aligned and technology-oriented research to arrange some of the best mobile implications of mobile trends that will for sure rule out all of the odds of the future.
Let's see what they are:
1. Cloud and IoT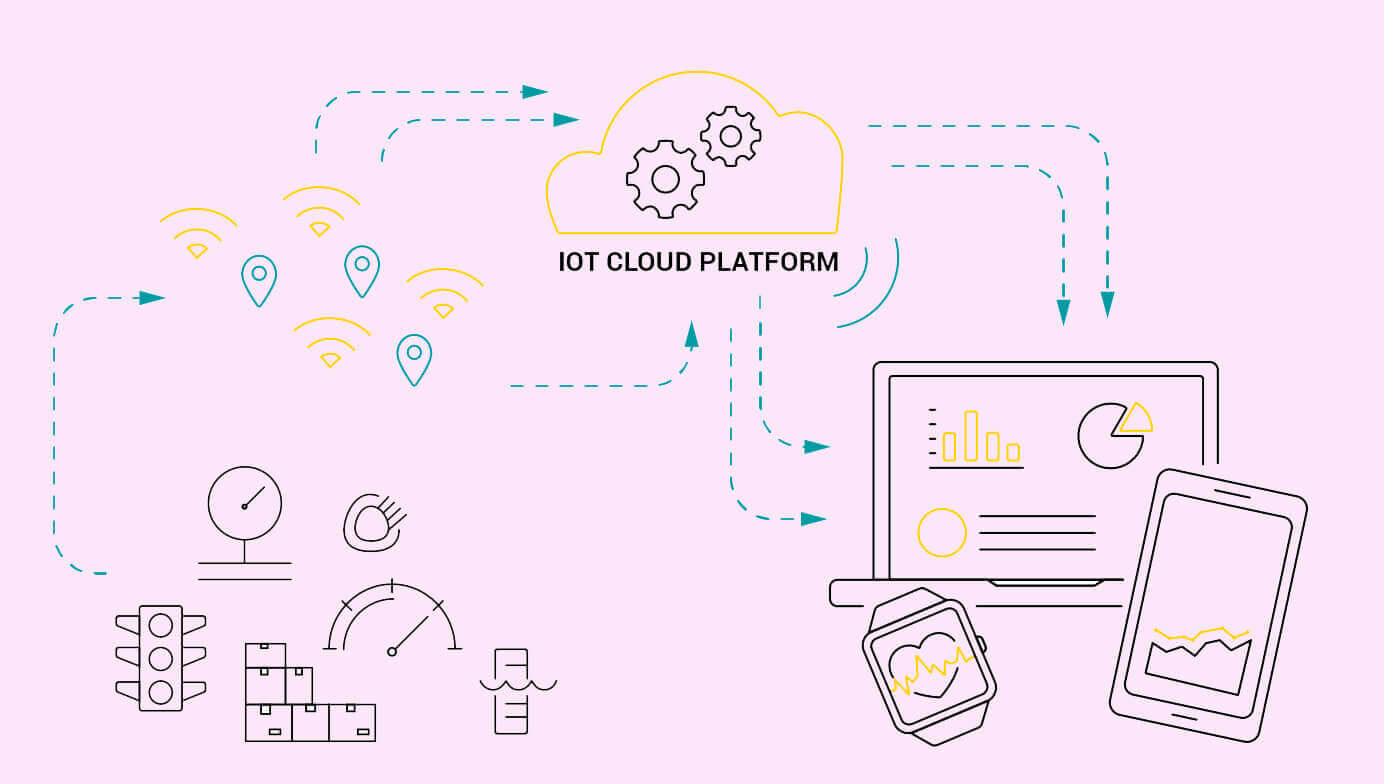 Cloud and IoT (Internet of Things) both are united from existing for long times as a mobile app solution. In 2023, as per Statista, cloud computing alone generates about 400B of US dollars. Cloud serves as a platform as a service to the user's grants access for computing platforms for app creation. Top cloud service platforms like Microsoft Azure, AWS, Google Cloud, etc. offer services and infrastructure to the users for their businesses.
Cloud services are demanding more and more in recent times, surge endless opportunities to customers and businesses. IoT and cloud combinedly serve smart services including Video Surveillance as a Service (VSaaS), Database as a Service (DBaaS), healthcare, smart homes, and many more.
IoT at the large prevalence to smart objects and better connectivity. As per the estimation by Statista, 30.9B of smart devices are actively connected with the IoT. This surge many verticals to the industry of smartwatches, smart homes, smart cities, and other equipment.
Internet of things in 2023 offers integrated solutions and serves optimum solutions to the users. From smartphones to PCs to any other device, we are surrounded by numerous devices. Amazon and Google come with the 'Echo' device for smart controlling of homes; gives scope of mobile application & edge in the technology to control your things just with the internet and integrations.
2. AI & ML
In the latest technology, today's usage of Artificial intelligence and machine learning hit the knock on many doors. AI and ML combination with Deep Learning; trained bulk of unsorted data make personalized solutions and help in intelligent decision making.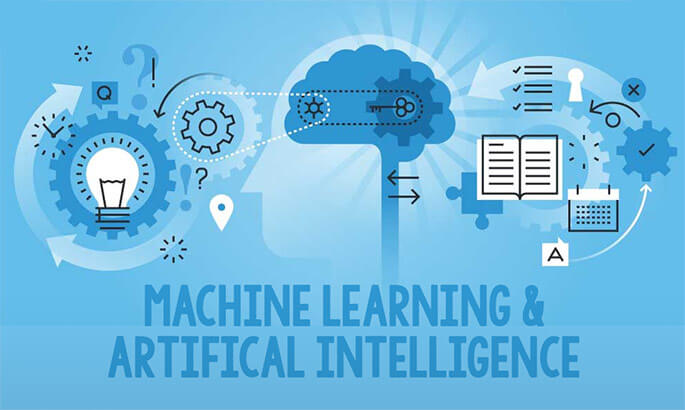 As per the recent stats, the AI industry has a revenue reach of $126B with a growth of 270% in the last four years. Reasons include plenty of top-notch features like face detection, personalized shopping, AI chatbots, Fraud prevention, Image Recognition, text and image classification, automated solutions, and many more.
The technology giant named Google uses an AI algorithm to optimize directions of the route; residue less fuel in nature. These technologies set high demands for 2023 to the table, embark new opportunities to the industry and we are waiting for it.
It can be used for:
Inventory management
Creating smart learning solutions
Autonomous vehicles
ML apps help to examine the right candidates using specific filters.
Create human-like NPCs
Signaling control to operate vehicles
..many more.
3. AR/VR
In 2023, we suggest you take a deep dive into the industry of AR (Augmented Reality) and VR (Virtual Reality) and get acquainted with the new features. We have seen how AR/VR reshapes the app development industry into a new paradigm, which we can't even imagine before.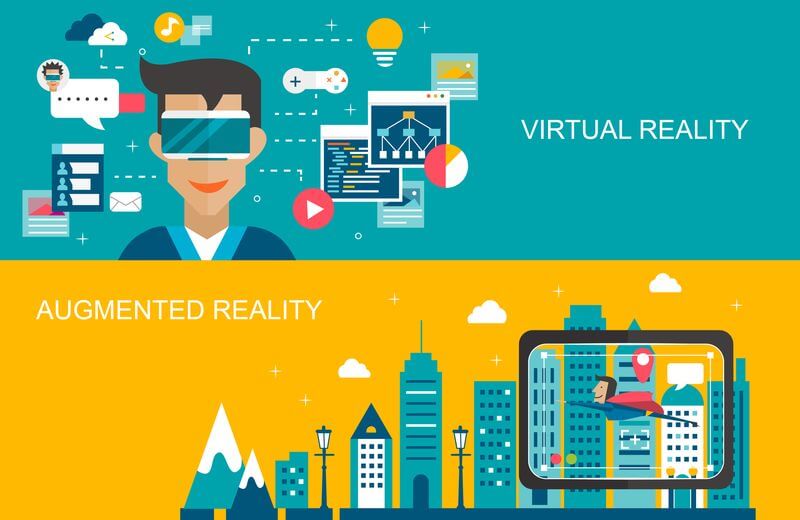 Whenever we look at the internet we are overwhelmed with how AR can help customers experience. Matterport, a 3D app for the real estate sector allows 360-degree views to the clients for the piece of property they have liked.
Real estate dealings are exhausted and time-consuming for realtors. This 3D ambiance in real-time through VR glasses and 3D shots has a great impact on the overall experience of the clients.
Today if we look around the ground, AR and VR pave many new entrants into the business.
Loreal global makeup and salon brand uses AR view to give their users pleasant looks at their faces in real-time.
Lenskart already uses AR technology for its users to try and buy lenses according to their faces.
It can be used for:
Reduce development costs
Retain high sales
Leverage the user experience
Predict better consumer behavior
The mobile app development solutions are:
Real estate
Ecommerce and retail
Gaming
Many other
4. Mobile commerce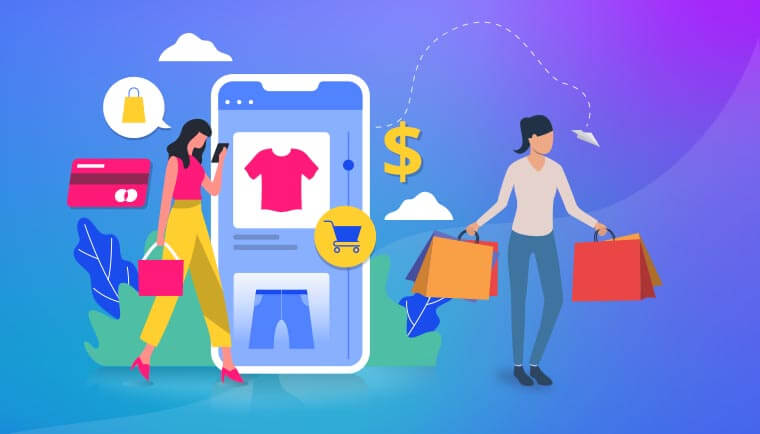 M-commerce has the potential for users to shop and trust the platform. It depicts the analysis of customer shopping trends. Consumers over time have faced a larger and more reliant presence for shopping with smart devices than ever now.
M-commerce is the future of android app development, rising with a CAGR of 25% and this figure will be growing in the next five years.
In context, top Social media platforms hover with the 'buy now' button to let the buyers face a great user experience for buying with just one click. This will enhance the tech-savvy consumers and gen-next buyers to stay for a wider share of shopping.
According to the stats, the M-commerce market will gain high growth with $125B to $420B by 2024. In the business, everyone needs to increase their revenue share and serve the best customer experience for their users at the same time. M-commerce helps them to benefit you.
Mobile Apps on-demand in 2023
Few of the best industries are planning to invest their money in the upcoming applications that will reflect the way and lifestyle of the people.
Let's find out what are they:
Travel apps
Voice translation apps
On-demand service apps
Augmented reality apps
Event planner apps
Graphical restaurant reservation systems
Fitness apps
Blockchain-based apps
Sports equipment apps
Final Conclusion
What is the future of mobile app development? Many of you have this question at the beginning, but now you are at the point, you got your answer. And if not, we are having some of the finest app solutions for you to attune. Or you can connect with us below.
There are millions of apps already hitting the marketplace, thus it is quite difficult to make it stand out from the rest. Unless you place the right technologies for mobile app development, you can't succeed in delivering robust and feature-rich solutions to your end-users.
The industry is succinctly growing day by day, giving a space for new revolutions and trends in the industry. Continuous research on consumer behavior patterns, constant awareness, and new learnings are the only ways to stay rigid in this bottleneck competition.