Who doesn't have fond memories of going to the local marketplace and getting their favorite thing? All of us do have beautiful memories that make the marketplace a significant part of our lives. The world has moved to a digital domain and with Amazon, the idea of marketplace app has become quite popular. How to make an app like OfferUp is the most asked question in recent days.
Now we are flooding with local marketplace apps like OfferUp, Carousell, Mercari, and LetGo. These local marketplace apps find it quite difficult for the sellers to hit an excellent connection with their ideal buyer in the locality. But the smartphone technologies have brought about a drastic change in this pattern. And if someone is among the inspiring brains that want to snatch the opportunity just as it arrives, exactly like what Uber's competitors did after Uber became a phenomenon, then this place serves them exactly what they need.
LetGo tends to be the recent viral thing in the arena of the buy-sell marketplace app segment along with the $175 million worth investor back-up making a path for its future expansion.
The market is well aware of all this stuff going on as it has given a platform to worthy inspirations to complete their dream of marketplace mobile app development like OfferUp, Craigslist, and LetGo and in this process earn a handsome share for itself in the market. If you are keen on how to create a buying and selling app and struggling to make an app like OfferUp that can become a hit like LetGo, it is important to first understand the entire procedure behind the working of the marketplace app plus the business model.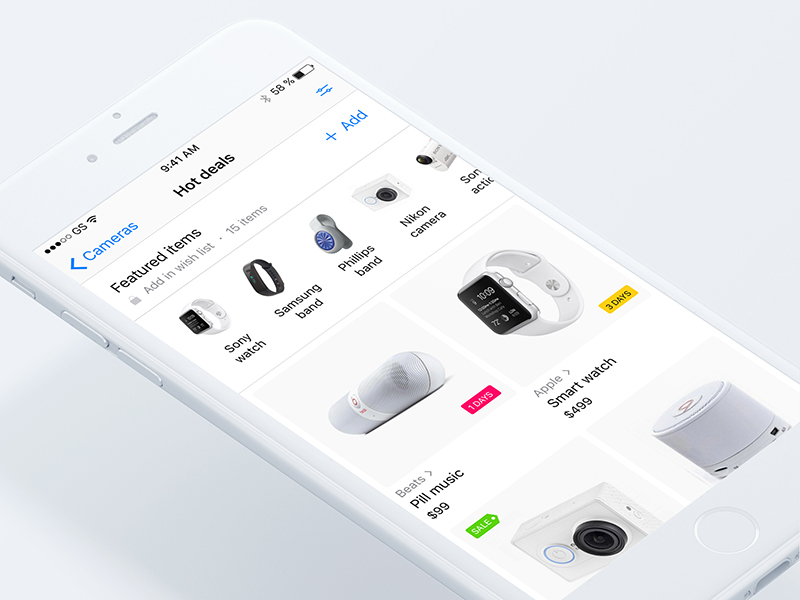 Brief Understanding Before You Develop a Marketplace App
Everyone knows already that Uber is a pioneer in the arena of the on-demand economy but not everyone knows that its competitors also received a big chunk of the market share. One of the buy-sell marketplace apps, OfferUp claims that their app users, as per a survey, are spending 25 minutes per day on the OfferUp app, which is equivalent to that of Snapchat and Instagram. This provides you with the information that there is a great opening for all the entrepreneurs out there to create a marketplace app of their own. And the key to success in this matter is not complicated at all. In this particular blog, we will be explaining how to develop a marketplace app
Read Also: How to Make Similar App Like Amazon eCommerce Marketplace with Impeccable Features
And how it goes about the business and also discusses the business model so that it will help you out in building a local marketplace app similar to these prominent ones like LetGo & OfferUp.
How Buy and Sell an App LetGo Go About Its Business?
LetGo can be described as a community marketplace app that educates us that it has laymen as buyers and sellers. Secondhand, used or pre-owned products are everything in LetGo. It creates a communication line between two sets of people: one who is looking to sell stuff and the second who is interested in buying a product of his need at a basic price. The on-demand marketplace mobile app builder process is quite interesting, and this process is very similar to Craigslist. But the main focus of LetGo remains on its app model. More than 50% of their users run LetGo via a mobile app, which concludes that it has quite a large user base.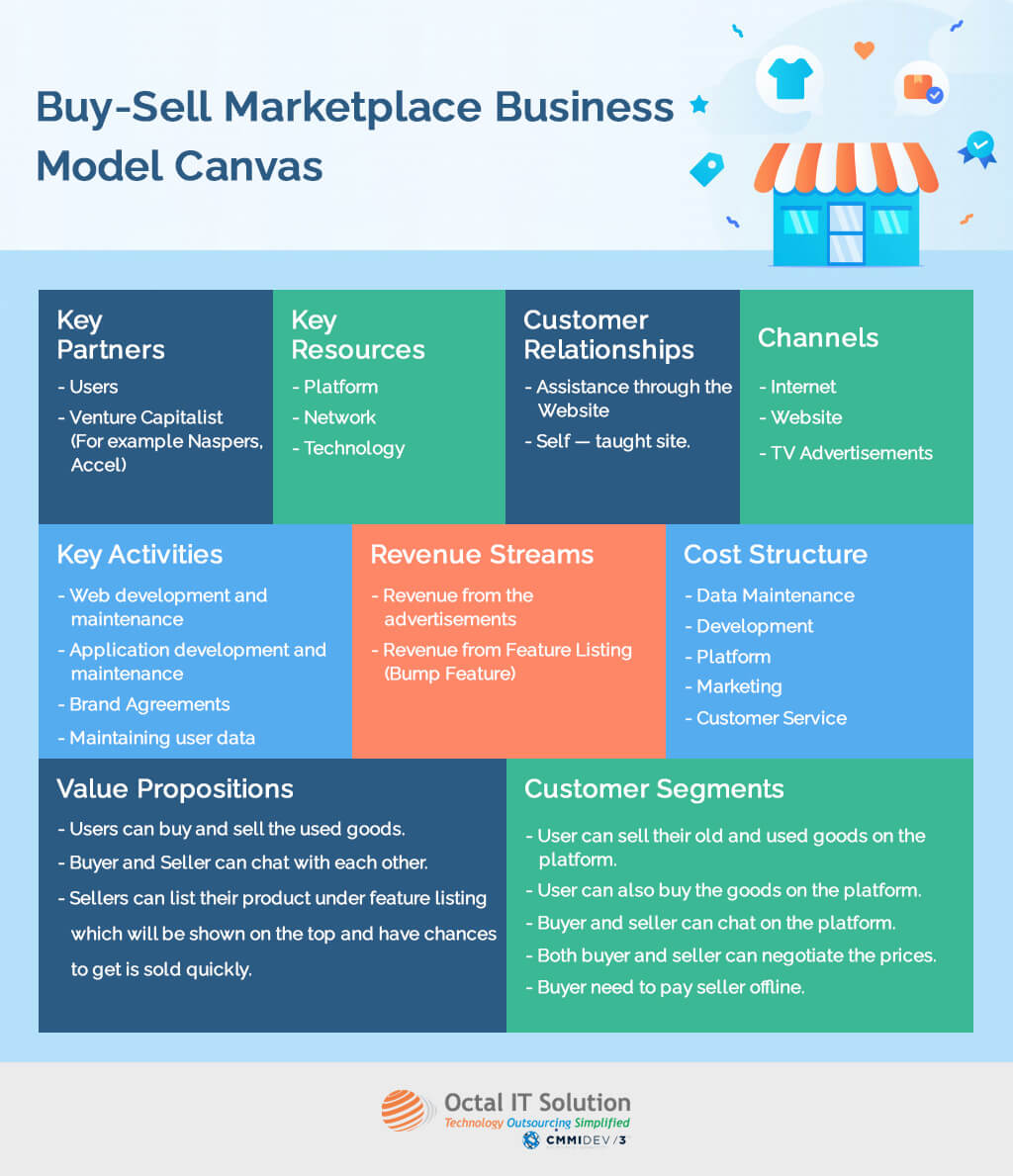 We must also know that these local buy-sell mobile apps turn out to be free for their users to sign up and post whatever number of ads they want. Another fact about this is that no commission is charged for a deal to be signed between two interested parties. As far as OfferUp founders are concerned, their sole motive is to keep their service free for everyone out there and available to every one of them. The buy-sell classified mobile app development is done in a way that generates revenue through feature listings, ad campaigns, and brand promotions. Most of the local Buy and sell mobile apps, like LetGo, OfferUp, and Carousell, seem to have exact monetization models, despite that, if you are interested in knowing about the worthy monetization strategies for a local marketplace app, continue to read.
How to Create a Buy and Sell App like LetGo?
When it comes to talking about buy-sell marketplace app development, there are a lot of things that we need to take care of. If you find it difficult to build a complete marketplace app, the android application development team at Octal IT Solution can help you through it.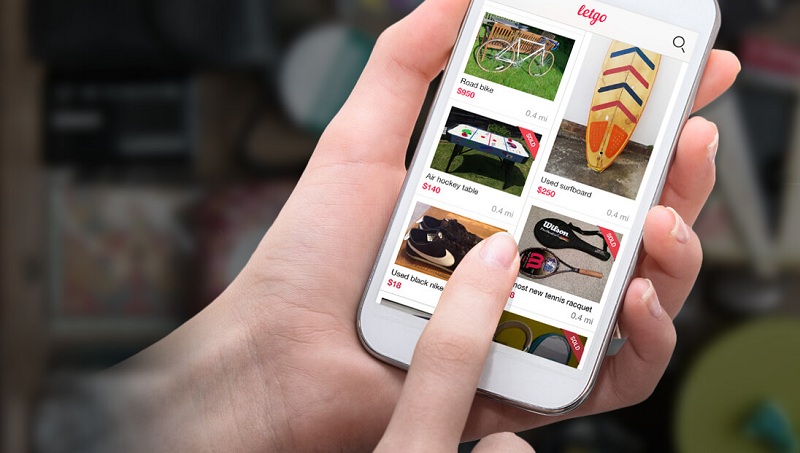 The basic steps to create a buy and sell app are:
1. Find a User-Friendly Name for your buy-sell mobile app
What's in the name? Everything. You must choose an interesting name for your organization that would make it easier for your future app. There are a lot of things that need to be considered here like semantics, spelling, the message, and how it connects with the audience. It is important that when coming up with a name you make it clear how things function and what is your story of choosing the name.
2. Engage with UI/UX Design
Now, you have chosen a name that is ready to build itself an identity over the internet. The next step is to work on the UI/UX design. When you think about how to create and sell an app, make sure you take care of the aesthetics along with the details that are to be included. The marketplace app builder uses high-quality images; easy navigation, appreciable user experience, and an intuitive app are something that would make your marketplace stand out from the rest of the crowd.
3. Add A Shopping Cart
You cannot miss the point. When you create buy-and-sell mobile app, you need to be sure that the cart alternative that you have added is quite interesting. Let your buyers have a bag where they have all the items they want to buy. This would increase the chances of the final purchase being made, plus help you engage with the crowd better and easily.
When you build a marketplace app, it becomes a necessity to let your buyers have the feel of the local marketplace, which seems reliable and secure.

4. Payment Gateway Integration
One thing to remember during buy-and-sell marketplace app development is to make sure to integrate the eWallet application into your buy-sell app to make sure that your buyers do not struggle with the buying process. Also, integrate various payment methods like PayPal, Brain-tree, etc. to ensure that there is no trouble in the payment method.
5. Pick Right Marketing Scheme
When you have launched your buy-and-sell mobile application, you must think of the marketing scheme to get the best out of the buy sell mobile app that your team has worked on. If you want to have some interesting points to consider over time, you can always reach us.
Read Also: Choosing the Right Machine Learning & AI Business Model
Choose the right marketing team that could take your business to better heights.
When it comes to the best of the buy-sell app development, make sure that you do not let go of the benefits the app offers. There are a lot more advantages to entering the market with such an application, but what would take time is the fact that you would generate revenue from it.
Basic Revenue Model of a Buy and Sell Mobile App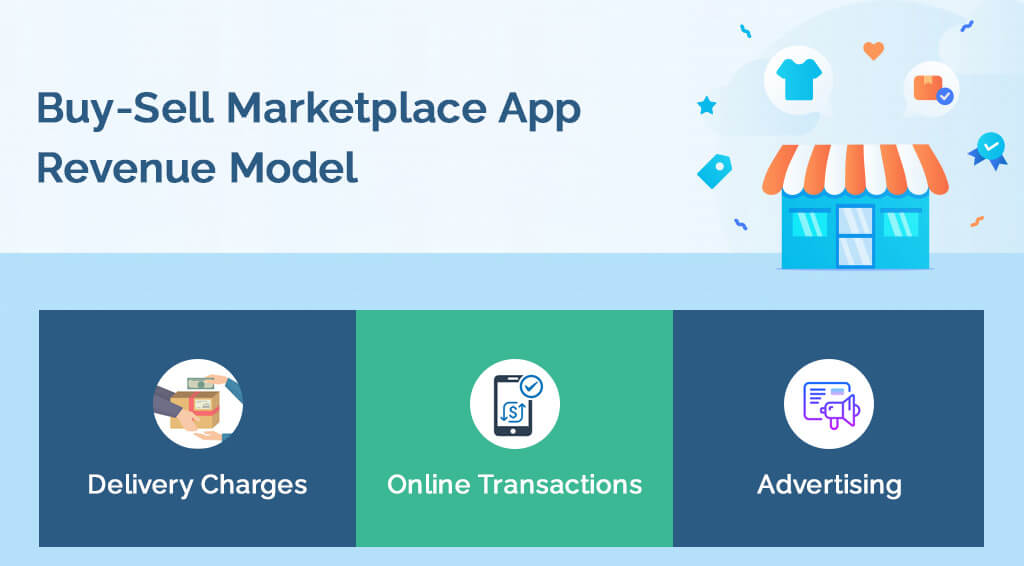 Whenever you enter the market with an interesting mobile application, the first thing to take care of is how to make money out of your app. The revenue model for high profit generating sell-buy marketplace mobile applications makes sure that you can easily earn as possible.
Delivery Charges
When it comes to how to create an app to sell you can play the role of mediator between customers and sellers. Hiring full-time or contract with freelance delivery men is required to provide delivery services to the users. This will turn out to be convenient for both parties and help you out to open up an extra source of revenue.
Online Transactions
One can allow a customer to make payments via your local marketplace app. One can earn money either by charging a certain amount or some percentage of all the successful deals. For this to happen, you have to have the mobile app developers integrate third-party payment gateways such as Brain Tree or Stripe.
Advertising
This strategy is very useful for sellers who are looking to publish special offers; action offers or wants to include the ads in the system recommendations section in the hope of finding required customers faster.
These are just a few features that need to be taken care of when it comes to how to create an app and sell it. Some interesting features can make your marketplace app quite engaging and high earning
Features Your Marketplace App Development Company Can't-Miss
When it comes to creating a buy and sell app, there are many things that need to be taken care of. There are some basic features that any developer would surely include, but there are some more features that you need to ask your developer to include in your work.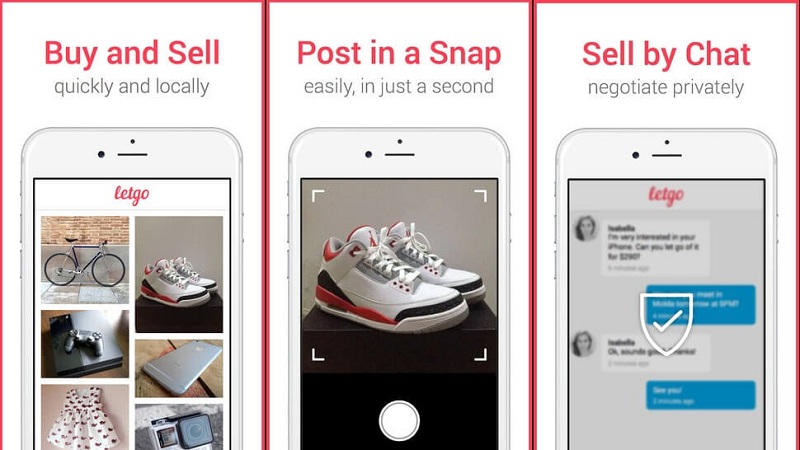 By building an MVP version of the mobile app idea you have, you can find the best way for your concept to test in the market having real customers. That is why we are emphasizing must-have MVP features regarding the local marketplace app.
Social Network Registration
Carousell, LetGo, and OfferUp all have built-in features for social network registration. The only reason for including this particular feature in the MVP version is not that it helps you out in increasing the number of users through social networks but also because it serves as identity proof. As we know, most users nowadays prefer to sign up via social networks instead of entering personal data manually.
Search Engine Friendly Web App
Just keep in mind that the Search engine is the heart and soul of your app. The reason behind this is that once you achieve a wide user base along with ad listings, it will become difficult for all the customers out there to get the desired product from such a large amount of published ads. And at this point; the search engine will come in handy.
Sorting and Filters Feature
One can shorten search time for his customers and then, in turn, improve the user experience for the customers. If they can save time in finding the right product, the search will surely turn into a successful purchase experience.
Picture Capture to Include In-ads
It would be very beneficial to crop or edit clicked pictures or even adjust their contrast and brightness. A clear picture of the product that is to be sold would make it quite easier for the buyer to proceed with the purchase and earn better results.
In-app Payment
With this feature, customers can pay for their purchases online. Thus, once the order is placed they would feel assured that the product would be delivered on time and can shake off the stress of making the payment afterward.
Delivery Status
This feature is very necessary as it will determine your status in the eyes of the customers. Let the buyers be updated when the order would be delivered or if there is any issue with the delivery process.
Track Order
Let your audience have the excitement of getting their order delivered in the given time frame with the tracking alternative. It would make it easier for them to anticipate when they can expect an order.

Along with these features, some more interesting and engaging features are to be a part of your application. These features would help you build an engaging app, but for further improvement, you would need to work on better results.
Some More Features That You Need to Add to the List Are
How to create a marketplace app is a tough thing to ponder alone. We list here some additional features that would make your app more user-centric and easy to use. Not just this, with the ease of its utility you can also see the application in the rest of the things.
Multiple Language Support
Since you are entering a global market it is important that the application that you are working on can easily be operated in various languages. Switching languages should never be an issue with the user. When you consider your audience before working on the development process it becomes quite important to take care of the details.
Read Also: Leverage the Power of AI for Your Ecommerce Business Success
Multiple language support makes it easier for people from various diversities of life to make things easier for you. We have been working on various solutions that can help the locals with their work styles and efforts.
Built-in Chat
You must bring in the chat-bots in a way that they can hold your audience strong. Do not leave your audience unanswered as it would mark a negative impact.
An advanced and well-developed chatbot would make it easier for your customers to connect with you and make things easier for you. Chatbot app integration becomes quite an important feature that helps us engage your audience easily.
Enable Review Options
Let the buyers review and rate the products they have purchased from various buyers. This would make it easy for others to see if the particular product is reflecting well or not.
Adding a review section is important for the marketplace mobile app development team. This ensures that your customers get to share their experience on the portal that would reflect on your credibility and trustworthiness.
Include Filters
Include smart filters to make sure that the user gets exactly what they want. The more accurate the search results are the more engagement and repeated customers are. Turn your visitors into loyal customers with interesting filters.
With an easy sort and order game, it would become easier for your customers to shop. It saves their time and effort and thus makes you a popular choice.
Compare Prices
Wouldn't it be great if your customers could compare the prices of the product they want to buy from various sellers and then choose the one that could make things easier for them? Well, let your users have the ease of comparing prices in one window instead of letting them explore each item one at a time.
These are a few features that you would need to take care of when working with mobile app development. If you want to reach the top of your business, hire dedicated app developers who could provide you technically advanced and future-ready solutions with after-deployment support.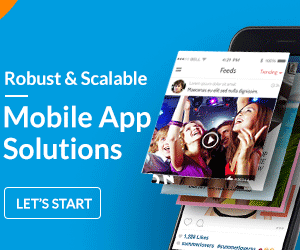 Involved Technology Stack to create a Buy and Sell App
Right technology implementation is a must for developing a featured rich buy-sell marketplace app. Therefore, for crafting out the polished app and for making it abreast across the industrial niche, the technology stack is certainly the one that is required to be selected very smartly.
Mobile Platform – Android, iOS
Web – .Net, PHP, JS etc.
Push Notifications -Twilio, Push.io
SMS, Voice, and Phone Verification -Nexmo, Twilio
Payments – Braintree & PayPal Stripe, EWallets
Database- MongoDB, Hbase, Cassandra, Postgres, MailChimp Integration
Cloud Environment – AWS, Google, Azure
Realtime Analytics – Hadoop, Spark, BigData, Apache Flink, Cisco, IBM
We have a team of experts who can bring to the screen a solution that is unique in its functioning, innovative in its operations, and interesting in its usage. With a nook for technology, our experts make sure to use the emerging technology to help you earn great ROI from your app.
Buy Sell Marketplace App Development Cost
Well, the cost of a buy-sell marketplace app development largely depends on the type of functionality you wish to implement in your app. However, to give an approximate value, a simple local buy sells marketplace mobile app may cost around $15,000 to $25,000, whereas a more sophisticated solution that comes with in-app chat, calls, payment, Shipment and live video features may go beyond $40,000.
The U.S. based developers: $50 to $250 per hour
Eastern Europe based developers: $30 to $150 per hour
India based developers: $10 to $80 per hour
and the below-defined estimate for your app as well (For developing a reasonable app, with the limited features and Android coding, the cost in India can be calculated based on the below bifurcation of involved activities).
Technical documentation (40 hours $1000 to $2000)
UI/UX design (60 Hours $1500 to $2000)
Front-end and Back-end development (400 Hours $10,000 to $ 20,000)
Polishing and bug fixing (40 hours $1000 to $2000)
How much to develop a marketplace app is defined by several factors. The cost could be variable depending on the complexities of how to build an app like letgo. So, reach to the right app development team that can help you with a profit-generating mobile application in no time.
Conclusion
To create a local buy sell marketplace app such as LetGo, you can get in touch with a good Buy & Sell Marketplace App Development Company and also share your ideas. They can help you build a pioneer in the arena of the local marketplace app.  We use the best technology for your solutions that would help you earn profits as soon as the application enters the market.