"Nobody phrases it this way, but I think that artificial intelligence is almost a humanities discipline. It's really an attempt to understand human intelligence and human cognition." —Sebastian Thrun
The 800 pound gorilla Amazon is ruling the ecommerce industry over the years with the latest technology serving its customers over the years. Doesn't matter if we talk about its usability, recommendations, discounts, rewards, or membership perks; Amazon is taking each of these aspects to a new level.
Amazon has managed to stay in the top of the game with the help of Artificial Intelligence to manage its competitive advantage to customer management and customer experience. If you are looking forward to creating an app like amazon you need to be well aware of the fact that the competition is tough and the technology to be implemented cannot fail to impress the investors and customers. Let's see here what business intelligence solution, Amazon uses for their projects.
Business Intelligence: An Approach to AI Implementation in Ecommerce
We discuss here a few ways in which AI is making it better in the Ecommerce industry.
With the use of machine learning to drive product recommendations business can take their customer engagement to new heights. With the use of Collaborative Filtering and Next-in-Sequence models, most of the time consumers get exactly what they are looking for. With massive data to process, we use AI based personal assistants to get the right information at the right time.
With GPS, and automated vehicles, and drones in the list, Amazon is coming up with a completely new delivery team that is virtual. Thanks to AI and ML that all the methods discussed here have been tested a few times and the responses were positive each time.
The next in the line is Alex that takes care of your instructions and uses the technology of NLP( NLP or AI) to understand and respond to the customer queries.
Amazon made AI its competitive advantage. And don't expect them to stop pushing the limits on the power of data and AI.
And you can expect even more innovative from Amazon, especially in the AI arena.
How AI and ML Are Making User Experience Better for Ecommerce Stores?
When it comes to talking about ecommerce stores there are a few things that the industry is following to woo the users.
Personalized Online Shopping Experiences
When it comes to talking about an amazing shopping experience, here's what technology has done over the time. You can see suggestions of the products according to your search history and screen time. With Artificial Intelligence in action eCommerce stores can easily offer its customers personalized and interactive shopping experiences. The AI-enabled systems let organizations have a check of the customers' preferences in real-time and provides then a reliable and customized shopping experiences. With AI in ecommerce, customers get suggestions according to their preferences. With the role of AI in identifying customer behavior with the assistance of recording the visits and taps, purchasing history and searching queries. With such features being backed by technology ecommerce brands can make things better and easier.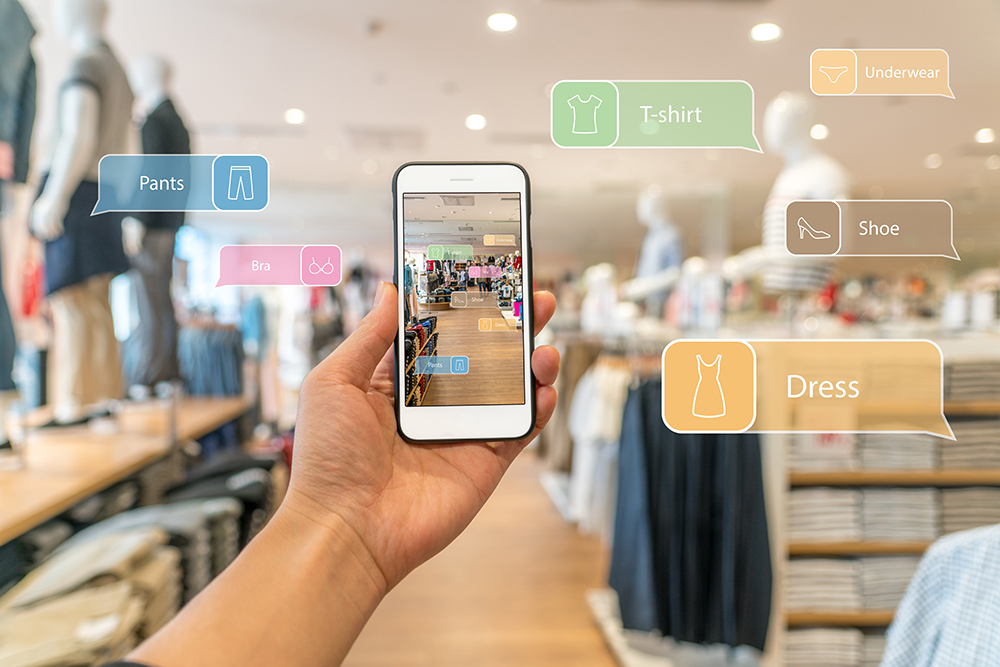 Warehouse Automation with Least Human Intervention
Warehouse management can always be a mess when it comes to small businesses where the staff is limited. It is important to use AI powered solutions to keep in line the product pick-and-pack process without any lunch breaks. AI can work for around 24 hours. Employing solutions that are AI-based can help you deliver better results in lesser time as you would not have to spend a lot of time in manual packaging. Along with AI like IoT technology and AR/VR are used to ensure that the packages are delivered way before time and can easily assess the number of risks that can occur in the warehouse by analyzing them in detail. The robots can surely take over the high-risk tasks and make it easier for the warehouse staff to function with least human intervention.
AI enabled visual search becomes quite an advantage to the team here. With CSV easing down the way we are bringing AI in the picture it becomes quite interesting for the workers to see the working path. A lot of these do not have to
Visual Search Takes the Lead
The AI-based visual search functionality lets the customers use images to search for identical or similar visual images. A picture is worth a thousand words, thus, with visual search feature the accuracy of finding the right product in limited time becomes easier. A lot of time people abandon the e-commerce store midway as the process from searching to seeing a product becomes quite complicated and often leads to no purchase. AI-based visual searches improve the way users search for products and increase the buy rates. This makes it quite easier for the ecommerce stores to enjoy their profits.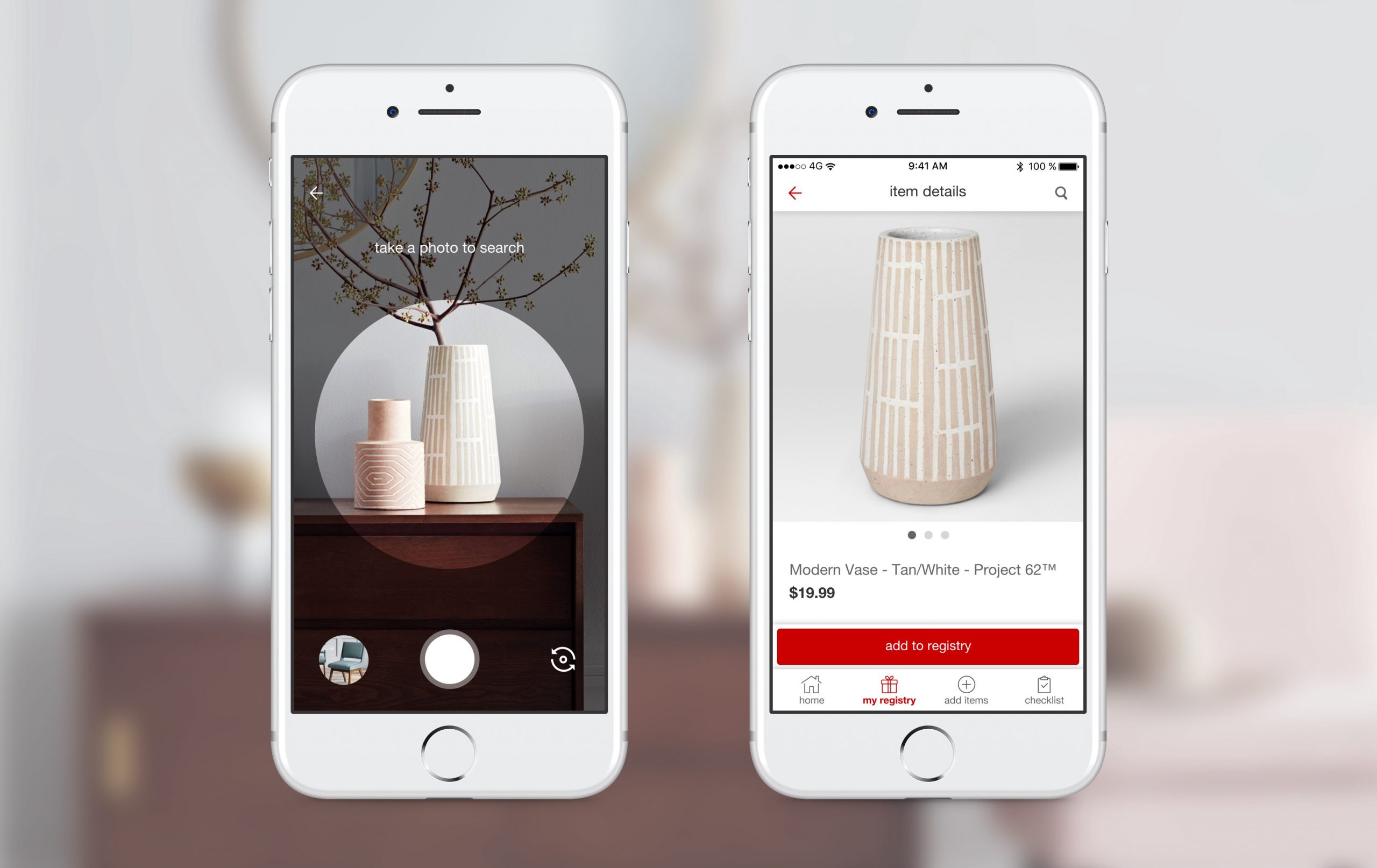 AI Based Chabots Are Assets
Chatbots are the personal salesperson for any business. With the power of AI, chatbots in the ecommerce industry have changed the way various brands indicate with text or voice interface. The AI chatbots can respond to voice searches and comments thus, users need not type their queries. Facebook and Slack are some of the best AI based chatbots that are available in multiple languages and engage users without asking for them to put in a lot of efforts. AI based chatbots get an edge over the traditional chatbots as they understand the dialect and language, record user behavior, and bring a final response in fraction of seconds.
The most popular organizations around the world have put AI chatbots to business that makes it easier for them to connect with their clients. Ecommerce brands find it quite convenient to connect with their clients and help them resolve their issues hand to hand.
Better User Experience
Facial recognition, 3D trial rooms, recommendation engine, voice interface, image searches, etc. all add to the joy of shopping and user-experience. If you are to enter the market with an Ecommerce store, then these are a few features that would help you grow and mark your identity in the market.
If you want to build a better digital store, then just reach to the experts who could integrate Artificial Intelligence and Machine Learning solutions to your business.
Catalog Management
Managing catalogs for your ecommerce store is quite a complex task. To hold your users on your website make sure to offer them a convenient and easily navigable catalog that can easily be browsed. The digital catalog would include the general details of the product like product names, descriptions, prices, supplier details, and other significant information.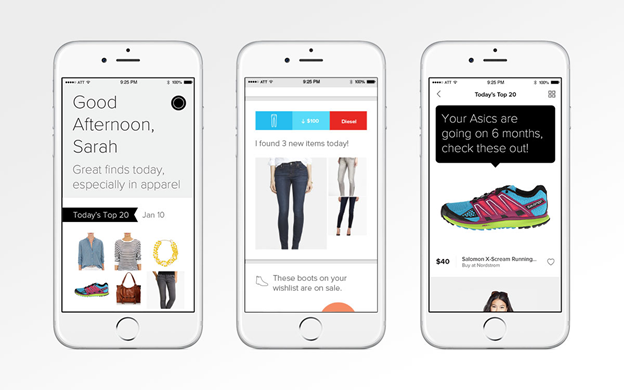 AI in Ecommerce makes it easier to upload such catalogs over the internet and update it automatically without any human intervention. Sometimes a few products have over a hundred variants, it is important that each of these are well updated so that users do not have to face any problems.
Pricing Management
When running an Ecommerce store there are a lot of things that take the driving seat and a few things need to be left in the back seat. Along with managing catalogs, inventory, and taking care of customer purchase preferences you need to take care of. With AI and ML based solutions, it becomes quite easy to take advantage of predictive analytics and offer clients what they want.
Automated Logistics
Over the years, the logistics industry has grown more than just vehicles and drivers. With auto-pilot features in the vehicles it has become easier for the stores at the ecommerce website to get their stuff delivered. GPS helps with traffic and AI and ML help with reading the barcodes and packing and picking up orders thus least human intervention and higher efficiency is guaranteed.
Ecommerce is expanding day by day and the recent trends reflect there is no looking back.
With the emerging technology for assistance it has become quite interesting for the business owners to offer them something engaging.
The Final Words!
AI in Ecommerce now seems to be inseparable. From search methodologies to placing orders to invoices to updating inventory, everything is automated and technology dependent. If you want to take your business in the digital domain and stand out from the competition, then hire the best IT consultation service providers who could make things easier for you.
AI and ML are the future of user-engagement and the future is here!