More than two decades back, the world's richest man started an online book marketplace in Bellevue, Washington. The marketplace that began in a garage has turned to be the largest and the most popular online marketplace of the century. Yes, we are talking about the tech-giant Amazon. The name in itself carries a long history of smart business moves and historic consumer experiences.
StatCheck: Amazon was estimated to generate over $346 billion in retail eCommerce sales annually in year 2019.
The richest man on the earth has set great standards for a multi-vendor marketplace. As the year comes to an end, it is projected that there are more than 2.05 billion global digital buyers. Owing to such great numbers, all businesses are keen to launch a digital store for themselves.
Oops! A simple digital store won't do much good!
You would need a store that can connect a lot of vendors and sell a range of products. It is here that the multi-vendor marketplace comes into the picture.
StatCheck: The sales is expected to rise to by 35% amounting to around $468 billion by the end of the year 2021.
Amazon surely has set a bar for a multi-vendor marketplace inspiring a lot of business owners to set up their own multi-vendor marketplace development at local and global levels.
Did you know there is a reason why Amazon was established in Seattle?
**Due to the tech talent in the region as Microsoft was there.**
Well, this clearly reflects the technology support that a multi-vendor marketplace would need when it is curated. At Octal IT Solution, your technology partners are all set to help you build a similar app like Amazon's eCommerce marketplace with impeccable features.
Before we get into the details, let's discuss what is a multi-vendor marketplace, what are its advantages, and how you can build an app like Amazon.
What Is a Multi-Vendor Marketplace?
Simply a multi-vendor marketplace can be explained as an online selling platform that brings together several vendors from various domains under one roof to showcase and sell their products. This business model proves to be profitable as it empowers a lot of local sellers to go global and bring in business transactions like never before.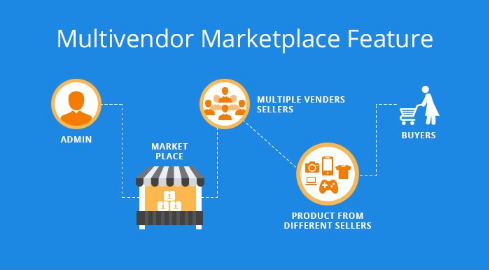 When you hire a mobile app development company to develop an app for you it is important that the sections are well defined and the vendors can showcase their products easily. Arguably, the best reason to choose to invest in such kind of business is the opportunities it brings with itself and if you can prove your credibility, there is no looking back!
So, roll up your sleeves, rush to the whiteboard, and recheck your business model for maximum ROI before you get a team to start working on it.
Related Post: Amazon Pay Later Quiz Answers – Play & Win 200,000
Benefits of Choosing a Multivendor Marketplace Over a Single Vendor
1. Range of Products Under One Roof
Single vendor means, dedicated shops thus, limited products. The multivendor marketplace would have a range of products from various vendors selling similar products. Thus, customers can choose from a wider range. As your customer gets a range of alternatives to choose from, you gain popularity in the market.
2. Partners Share Workload
As a multivendor marketplace has several stores under one roof, not all would depend on the marketplace owner for shipping and logistics. Depending upon the charges and the shares some of the vendors may manage their own shipping services thus making it easier for you to take care of your customers and your goodwill.
Also, individual vendors would maintain their inventory and update it as and when required thus, taking away some more responsibilities from your shoulders.
3. Cost-Effective Investment
The cost of development of a multi vendor marketplace may be a little higher than that of a single vendor, but further costs are lower, and also ROI is higher. All you do here is develop a channel, bring various vendors together, help them make a sale via your marketplace, and keep a part of their profit as an incentive.
You need not bother about shipping charges, product packaging, etc. Earn as you build a name in the market.
4. Flexible Choices to Customers
You build a loyal clientele when your customers can always get the product or service they are looking for. With multiple vendors coming together under one name, if one seller doesn't have a specific product other sellers may have. Thus, the buyer ends up making a purchase from your platform. Easy!
5. Build Your Value with Reliable Sellers
When you associate with credible and authentic sellers who provide genuine services to their customers you are in a win-win situation. One, you get their clients as your product user and the other, their credibility is a stamp to your good service and thus earns you a stronger position in the digital domain.
Partner with the Right People to Build a Strong Community Support
Now that we are aware of the advantages of a multivendor marketplace and you are all convinced that you want to build a similar app, let's see the must-include features in your app.
Impeccable Features of Your Amazon Like eCommerce Marketplace Application
We would segregate the features to be included in your mobile application in terms of
Design
Product Management
Customer Engagement
1. Design Features
When we talk about any app the first thing that matters is its look and how it showcases the products to its customers. When you build a single vendor app, it is easier as you need to focus only on the aspects of your specific product. In the case of multi-vendor products, you work with a range of products that are expected to be arranged in a way that the user finds what they are searching for in a click.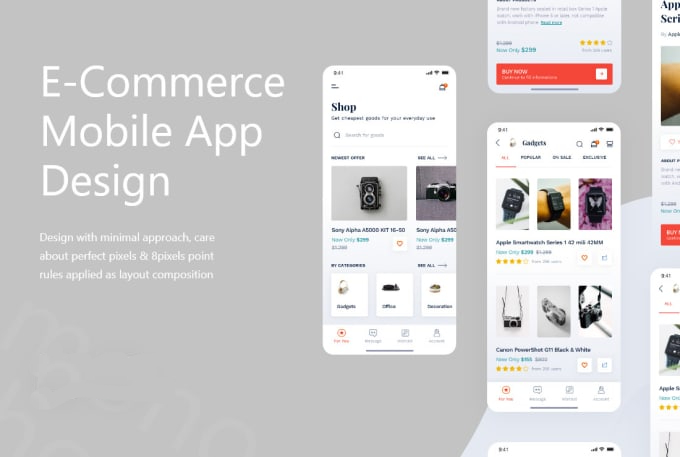 For Customers
Brands: Showcase top brands associated with your marketplace from various domains. Let your customers have an impressive range to choose from.
Products: The products must be displayed in a way that the customers can check them and make easy comparisons. Understand if they aren't satisfied with what they see they would most probably leave the app without any purchase.
Sale and Discount: Showcase the items on sales and with discount offers separately. Let your customers make some budget-friendly purchase and enjoy their shopping experience like never before.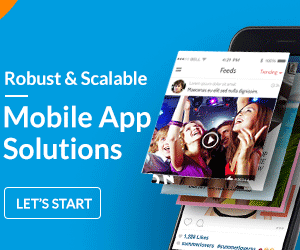 For Vendors
Page Editor: Let your marketplace app has a built-in page editor that lets the vendor update the inventory and product range and when required. With an in-built editor let them take care of their shop in your marketplace. (with limited access surely!)
Branding: Some vendors may want to share special discounts or offers. They may need to share carousel images and banners for a while. Let them update these instead of taking the pains yourself.
CRM: Allow your vendors to directly communicate with your customers in case of any issues. At initial levels, let the customer connect with the vendors and get the issues resolved, if it doesn't work then enter the picture and save your goodwill.
For Admin
Responsive Design: Bring on the screen a never before shopping experience for your clients. Your app must run well on the web as well as mobile equally well. It is crucial to launch your marketplace with a responsive design as the trends suggest a major shift in online patterns from systems to mobile phones.
CMS: With a well-developed CMS make sure your marketplace is never out of content. Any loophole may get you into trouble as the standards for the market are set by a tech giant and no matter what people may compare what you offer to them.
2. Product Management
Arranging products and managing them right in your marketplace is an important factor that may help you build a strong clientele.
For Customers
Add New Products: Make it easier for your customers to add products to their cart. A lot of clicks may make them leave the process in between and switch to another app. (**Fish**)
Remind Items in the Cart: Let your customers be reminded of the items they have left in the cart. As per a study, many buyers forget the items in the cart and regret not making a purchase when the prices are low.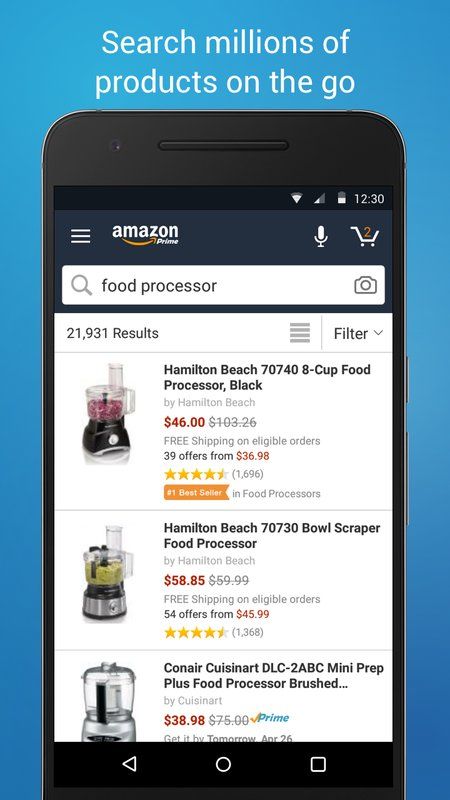 For Vendors
Edit Products in Bulk: Update the product details in bulk globally. Your vendor can update product parameters, stock levels, discounts, and other categories in just a few clicks.
Import/Export Product Details: Help your vendors make changes in the inventory with just a few clicks. They can track customer details and build a customer base for themselves in just a few clicks.

For Admin
Track Inventory: Check inventory yourself and see if any updates are required. Build a p2p or b2b multi-vendor marketplace with live geolocation for order tracking.
3. Customer Engagement
It is important that your customers involve with your app easily. If they face trouble in engaging with the app the final outcome is bounce! To make sure your customer buys what they want, it is important that your app serves its purpose.
For Customers
Order Management: Let your customers review their order before making the final purchase. Let them edit the order at the last moment. This would build your credibility and bring a simple message that you care for them.
Notifications: Order pending, an order placed, items in the cart, change in price, no matter what happens, let your customers be notified. Do not miss to convert a potential purchase to conversion.
Helpdesk: Let your customers make complaints regarding any order easily. Make a hierarchy where the order is first verified by the seller and if the customer isn't satisfied intervene for your name.
Wishlist: Let your customers add products to their wishlist and notify them when it is available again.
For Vendors
Helpdesk: Vendors need to attend to the customers at once. It is important that your customers feel they are heard.
Notify When Restock: When you restock any product in the wishlist, keep them notified.
For Admin
Helpdesk: Keep track of how the issues are resolved. If they aren't resolved take care of the issues resolved.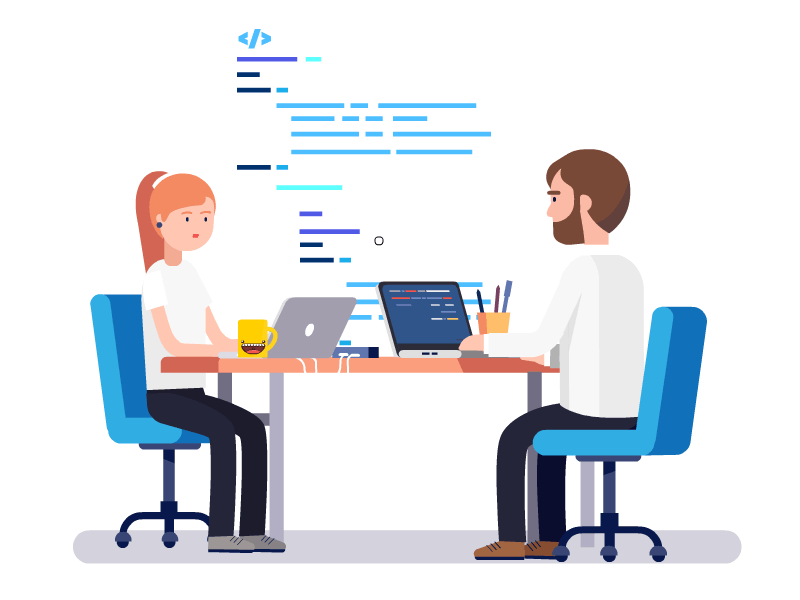 Other than these features, some other important functionalities to integrate into your app are:
1. Payment Gateway
Integrating a payment gateway in ecommerce solution is significant. Let your customers have various alternatives to choose from to make a payment. This would give your customers ease of buying products as and when they want to.
2. Multilingual Functions
It is important that your app should have multilingual features where your customers can choose from the language of their understanding. It would make the purchase process easy and efficient.
3. Real-time Tracking
Let your customers know the status of their product and where it has reached. This feature makes it easier for your clients to track their order and know when to expect its delivery.
4. Geo-Location and Agent Tracking
Make sure your customers can track the details of the delivery agent and connect with them in case you want the product to be delivered later or at some other location.
Wrapping It All!!!
Building an app like Amazon is a herculean task and you need a team of experts to accomplish it. Hire a team of mobile app developers associated with us and be ready to go fast and grow big!