We live in a technologically advanced world, and for everyone willing to expand their business, it can be the best idea to take the business online. An online store allows connecting with local & international customers as it extends the business reach beyond borders.
Once you have decided to create an online store, you first require a website hosted on an e-Commerce platform serving as a meeting point between you & the customers. Think about building an online store on this platform to display your products so customers can browse through them, add them to their Cart, and pay at the checkout.
What is an open-source eCommerce platform?
If you're willing to find an outstanding solution to creating an online store, it can be a good idea to go with open-source eCommerce platforms. An open-source eCommerce platform is essentially software whose source code is developed and freely available. Here the users can take, modify, and enhance code in whichever way desired with no restrictions. There is no requirement to pay at all to download and use code sources to create your site. Usually, developers like this platform as they come integrated with unique features and are developer-friendly.
A simple definition of an open-source eCommerce platform is, – "It is a piece of software that allows you to create a website and run your business online. In the long run, an open-source eCommerce platform offers many benefits than simply being budget-friendly."
eCommerce Development – Develop from scratch VS eCommerce CMS
So virtually all the online stores run on CMS (content management system), like an operating system for online stores, like Linux and Windows for computers. Now, there are two ways to create an online store. Either create your own custom CMS from scratch or use a ready-to-use eCommerce CMS. Many amazing eCommerce CMS offers many benefits and almost unlimited options for all businesses. Hence, it is better to go with the already existing eCommerce CMS as they have all the required functionalities. Here we discuss the many benefits offered by ready-to-use open-source eCommerce platforms:
Not required to create a website from the scratch
It saves plenty of time
All functionalities of a great CMS
Lower costs
Customization available for open-source
Best open source eCommerce Platforms in 2023
Experienced coders & website developers use open-source platforms to build an eCommerce store owing to the customization option that lets them play around with different plugins on the website. Several eCommerce platforms have come into the market in the past years, and each of them is easier to use than its predecessors. When you begin a startup, you can access any of these to create a scalable online store in a few days.
Several free & paid options are available when looking for the best eCommerce platform for your online store. Mostly these open-source eCommerce platforms are free-to-use compared to the closed-source platforms, which are more expensive and need regular updates. If you are still unsure about the best open-source eCommerce platform for your business, here we discuss the top media so it gets easier for you to choose.
Magento 2

Among the most popular and preferred eCommerce development platforms, Magento is open-source, offering a vast range of features & functionalities. More than 2.5 lakh active eCommerce stores are powered by Magento, which accounts for 12% of all online stores. Magento is downloaded 5,000 times daily; last year, 7500 eCommerce retailers even migrated to Magento web development from any other eCommerce platform. A few popular brands that use Magento are NCG, JCB, Jaguar, Nestle Nespresso, Nike, Jack Daniel's Land Rover, Paul Smith, etc.
Features:
Cross-compatible, i.e., the native customer segmentation tools go well with the native page builder.
Simply build and deploy process management.
Features are constantly updated & upgraded, and you do not require to take the stress of any issue during the upgradation
Seamless configuration deployment and configuration workflow
Local development template that allows easy cloud deployment
Customers, loyalty, customer service, and store operations
Merchandise, content creation, authoring, and marketing
WooCommerce

Research states that more than 11 percent of the total eCommerce market relies on WooCommerce, and it's an eCommerce plugin of the world's most popular CMS platform, WordPress. WooCommerce is a WordPress plugin that can turn a WordPress website into eCommerce. Its plugin is open-source and integrates many features such as product pages, inventory management, etc. It even serves small businesses or beginners of eCommerce, and its retailers benefit from the large pool of developers & WooCommerce professionals. This is why it is easy to find WooCommerce professionals whenever the need arises.
Features:
Order Management
Seller Reviews & Ratings
Supports all product types
Marketplace Seller Central
Many themes are available for an intuitive interface.
Shopware 6 – PHP Symfony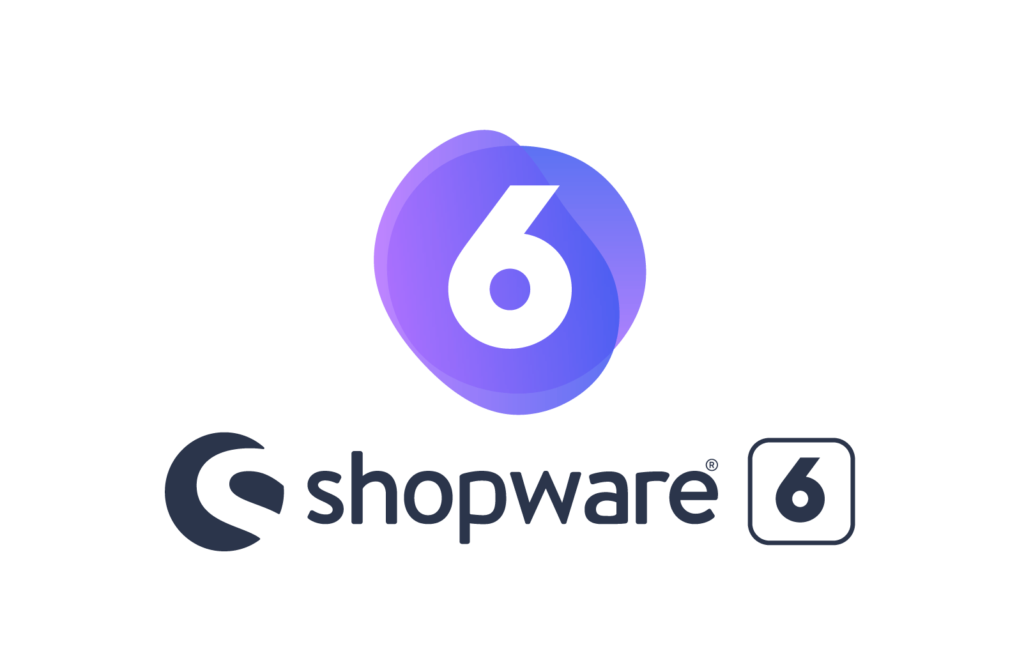 Established in 2000, Shopware is a German eCommerce development platform, which is open-source and focuses on enhancing the customer experience. It has around 80,000 happy and content clients, and the company has been consistently upgrading its platforms and now its latest version. It's a community-driven platform where plugins are automatically updated, and the new ones come up per the market's unique demands. An API-focused platform lets you pick the sales channel or a custom-favored device.
Features:
It offers recommended products for an excellent up-sell strategy
Offers auto sales plugin that enables to have items on discounted price
Controls all business operations from one place
Content, media, and text are organized adequately on product & category pages.
Cross-selling tool Rule Builder works great for cross-selling abilities.
Read More: Shopware 6.4.14.0 Release Notes – Major Updates
Sylius – PHP Symfony

Based on Symfony, this open-source framework was released under an MIT license, which is most permissive and completely free and maintained by a creative community of developers & companies. It is created from fully decoupled components; hence, every feature of this framework, like its catalog, products, promotion system, shipping engine, and more, can be used in any other app. It offers a unique coding environment that allows developers to work efficiently. The Sylius integration with existing systems is also straightforward and allows a faster time to market. It's also easy to find an expert Symphony developer that can learn & quickly understand Sylius. This framework is designed to resolve 70-80% of the usual eCommerce issues in a framework, and the rest, 20-30%, make the eCommerce website special.
Start 1000 words evening:
Features:
Easy catalog for the products
Sells on multiple platforms with multiple currencies
Product options & attributes
Customizing the checkout process
Customers & groups' creation
Open Cart – PHP

OpenCart is quite popular in online eCommerce development and enjoys the top spot after popular CMS like WooCommerce and Magento. This open-source eCommerce development platform has no monthly charges and is highly customizable, comes with a powerful administrator dashboard by which it is easy to view necessary metrics of the eCommerce store, like customers, sales, etc. In OpenCart, you will find many features with more than 14,000 add-on extensions that you can integrate into the website. Open Cart supports multi-store development; hence it is easy to develop and manage numerous stores with a single interface. So, you can upload various products for each store and upload a specific theme for each store. Even product options and attributes are flexible with OpenCart web development, and this solution allows adding extra product variables.
Features:
Allows email marketing, email templates, reviews & ratings
Offers management and SEO management
Offers multilingual, multi-delivery, multi-currency, and multi-stores support
Offers support in the form of multi-location, automatic backup, and content filtering.
Allows user access controls, filters, role-based permissions, dashboard
Wix e-Commerce

This platform gained a lot of popularity owing to its substantial marketing campaigns & collaborations. It also extends to its customers, so it is easy to promote your Wix e-commerce store using its SEO and email marketing features. Wix is apt for brands keen on creating entirely working online stores that consist of attractive designs and eCommerce features. Use Wix as a novice or a seasoned techie. Using this platform requires no coding skills, as everything runs in the browser.
Prestashop

This popular open-source eCommerce platform is ideal for creating a next-level eCommerce store and attaining milestones for your business. This framework allows developers to use its many features like low-maintenance cost-free solutions, rich functionality, etc. A Prestashop developer will help you develop a multi-store for multiple locations, adding more than 1000 products and playing host to various customers. If you want to extend your Prestashop store's functionality, then Prestashop has an add-on marketplace offering lots of modules. It allows you to visit the marketplace and choose the best add-ons for the store.
Features:
It is compatible with many add-ons and third-party integrations
It offers a customizable checkout process
Manage Sales and Order Statistics
Offers multiple payment modes
Inventory management features like item tracking and out-of-stock alerts
Multi-currency and multilingual platform
Related Post: Wish Like eCommerce Marketplace App Development Cost & Features
OsCommerce

This framework was launched in 2000, and It has more than 20 years of industry experience and is an excellent option for small & medium businesses to scale on digital platforms. It even allows you to assess a thriving community of seasoned developers and users to check out and discuss the best solutions to your problems.
Features:
A vast community of developers & users who are always ready to extend support
Present the online website in multiple languages
Integrates with almost all the third-party apps assisting you in customizing your eCommerce store.
X-Cart

This framework was first released in 2000 by Creative Technologies, and since then, it has constantly been garnering fame and today holds one of the top spots in the list of eCommerce solutions. It is known for being one of the very first PHP-based eCommerce software, and today it is being used by more than 50K websites. It offers shipping carrier integration, such as Canada Post, Australia Post, FedEx, and Australia Post. X-Cart offers in-site Payment modules ensuring fraud screening.
Features:
Full multilingual and multi-currency support, though it also depends on the package.
Integrate shopping with prominent payment gateways like Sage and PayPal.
It is free and open-source; hence, like WooCommerce, it offers fantastic developer support. It provides PHP code so the developers can easily add the additional integrations manually.
X-Cart offers control as needed by the most advanced developers. It is pretty fun to play with and is also scalable.
As your eCommerce store grows, your X-Cart also grows alongside.
It is entirely secure and PCI compliant.
Big Cartel

This is one platform that is particularly optimized for artists & creators. They can use the framework to build a specialized free eCommerce site and also proceed to sell their artworks. The features offered by Big Cartel are suitable for individuals and small businesses with no plans to expand soon. If you face issues while setting up the eCommerce website, you can depend on Big Cartel's onboarding procedure to guide you accordingly. It offers various upgrade plans as well to meet business requirements.
Features:
Wide-ranging specialized eCommerce tools to sell artwork.
It offers a user-friendly onboarding framework that allows you to build eCommerce websites quickly.
Make additional revenue beyond the eCommerce store to sell on Facebook and in-person.
Customize pre-designed themes to create a unique free eCommerce website.
With requisite coding technical skills, you can extensively customize your site.
nopCommerce – Asp.Net

This framework is used by a plethora of eCommerce stores, even including big brands like Reebok, The North Face, and Volvo. It offers the best-of-a-kind shopping experience with user reviews, discount options, product comparison tools, and more. nopCommerce is scaled quite quickly, supporting millions of products in the store. It allows developers to modify it easily in less time than other solutions as its architecture is predictable and well-defined. It comes with active and growing community support.
Features:
It offers in-built vendor functionality that helps in connecting with the new supplies.
Enables appointing different roles for the customers and defines the terms for each role.
Its clear architecture makes customizations relatively easy.
You can set different prices for different customer groups and hide costs for the extra valuable items.
Easily integrates with any ERP and CRM system used by the company.
It allows the users to change every single element of the platform.
OroCommerce – PHP Symfony

It is an ideal open-source framework for mid-market & large companies keen to boost their online presence or begin their journey in the online eCommerce world. It is suitable for B2B commerce distributors, wholesalers, manufacturers, multi-channel brands, and suppliers. This framework's design is focused on B2B practices. To create OroCommerce, no top-class technical skills are required, which is why it is a preferred choice for newbie developers. It has a user-friendly interface, and the site owners can easily access any feature they desire. OroCommerce offers robust functionalities like CMS support, SEO management, landing pages, and more for SEO purposes.
Features:
It offers access controls, roles, and permissions
Allows personalized B2B catalog management
Used by many organizations, websites, and stores
Allows quotes & Orders, Multiple shopping lists, multiple price lists, and more.
Easily manage Inventory, Tax, Promotions, SEO, and more.
Solidus (ROR)

Powered by Ruby on Rails, this open-source eCommerce platform offers security and flexibility. It can function as a monolithic platform (with frontend & backend bundled together) and a headless platform like Spree. The features provided by Spree consists of wide-ranging integrations, and it enjoys an active community on Slack & State Overflow. Known brands using Solidus comprise of MeUndies, Ace & Tate, and Bonobos.
Features:
Allows Inventory management
It supports multi-carrier shipping
Offers support for multiple payment integrations & store credit support
Promotions engine offers discounts & complex promotions based on the order history
Read Also: eCommerce Mobile App Development Cost & Key Feature
Spree Commerce (ROR)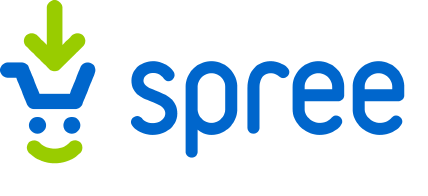 This open-source ecommerce framework, popularly known as 'Spree,' was developed in 2007 by Sean Schofield. It is a free codebase that web developers use to create complex yet remarkable eCommerce stores. Spree enjoys enormous popularity and wants more than 230,000 downloads and more than 20,000 successful Spree commerce stores. This open-source platform has no licensing restrictions.
Features:
Allows personalization in terms of Product recommendations, Guide shopping, Site search, Wishlists, and Personal relevance.
Great help in managing Shipping, Product catalog, Inventory, Customer management & support
Social commerce: Live Chat, Referral Marketing, Client Reviews
Social Media Integrations: Facebook Integrations, Social Sharing, Social Login
Payment Methods: Debit & Credit Cards, Installment payments, Country-specific payments
Offers Personal relevance and Wishlists
Pimcore – PHP Symfony

This is a successful open-source eCommerce platform for its flexibility for digital B2B and B2C stores. The composable commerce components offer a free choice for the development and extend the platform's capabilities for meeting customized requirements without purchasing any third-party solution. The framework is easy to integrate as it can quickly adapt to your processes for a smooth commerce experience. Its service-oriented, extensive, and stable APIs are based on open standards for highly flexible integrations. They ensure that it integrates quickly with any third-party software to deliver rich content management required to handle complex product data.
Features:
Flexible and Innovative
Provides necessary building blocks
Allows to create refined, personalized, & high-performing stores
Has 2500+ sales channels like Google Shopping, Amazon, or Zalando
Allows to manage Product Feed, Product Content, Product Catalogs
Each of the channel data differs in attributes, pricing, and assortments
Reaction Commerce

This meteor.js-based open-source platform was launched in March 2017, and it has a development team that sets up a real-time reactive and 100% customizable eCommerce platform in a short period. This real-time platform combines flexibility desired by the developers & designers to stabilize and support the business needs. It has a large open-source community that supports it while it uses popular & flexible frameworks and technologies, like React, Node.js, JavaScript, MongoDB, and npm. Besides, it uses NoSQL, more scalable databases to handle large data volumes. Presently it is known as Mailchimp Open Commerce.
Features:
Order Management
Offers customized themes and flexible Shipping Rates
Universal tags for organizing products into a structured hierarchy
Allows advanced search and notifications
Inventory & Product Management
Saleor.io

This eCommerce platform allows the creation of fast, dynamic, and personalized e-commerce stores with all the features of a modern store. Saleor can be used by businesses, whether small, midsize, or enterprise-level retailers, with a physical or digital inventory. When you use Saleor to create your eCommerce store, the store will be available as a typical online store and a PWA app. With PWA, customers can browse stores like a mobile app and shop online without internet connectivity.
Features:
It supports multi-currency, multi-channel, multi-warehouse, multi-language
Allows to set up the products as they are and integrate them with inventory & accounting management
Easily integrates with tools like CMS, CRM, or fulfillment API
You can use either default PWA storefront, JavaScript SDK, or create a frontend from the scratch
It supports multi-currency, multi-language, multi-channel, and multi-warehouse
SimpleCart

This open-source JS framework is free, lightweight, and provides an eCommerce solution for any website. This straightforward tool requires no databases or programming. It's easy-to-use, fast, and customizable JS enabled on the client side, and basic HTML is needed for running this shopping cart on your eCommerce store.
Features:
Quickly sell any product, even digital products.
It supports discounts & gift certificates that can be applied easily to the Cart.
Affordable and Fast payment systems
Allows to turn any social network into a sales opportunity
Add the capabilities like buy-now buttons, products, customer shopping information, and check-out to the website
Related Post: How to Choose the Best Plugin for Your WordPress Site
Spryker

This flexible & UI-friendly eCommerce platform supports headless commerce and enables an agile approach and constant optimization during the operation. Spryker is quite different from other eCommerce platforms and offers unique features, and that's why it is considered a developer-focused framework instead of an off-the-shelf solution. It offers decoupled frontend apps & backend capabilities with a Lego-like Toolkit of the individual software components.
Features:
Offers adaptive shop solution
You get interface-friendly headless architecture
Interface management via GLUE-API
Allows fast testing, and swift adaptation, including modifications
VirtueMart

Developed in 2009, it's an open-source eCommerce solution for Joomla CMS and today enjoys a clientele of more than 269,000 eCommerce stores. Its development team focuses on Core systems and the project's open program sources. To use VirtueMart, you need to install Joomla. It's a solution unavailable as a standalone product or any other CMS, like WordPress or Drupal.
Features:
Offers integrated product reviews
Allows to list products and organize them in any way required
Allows easy product editing, categorization, and lists
Handle the coupons for discounts, manage orders, and manage shopper
How do you choose the right open-source eCommerce platform?
There are myriad options for open-source eCommerce platforms as this market is extensive. It looks like each one is better than the other, where some offer varying features, and others provide speaking tools that can be optimized for particular stores. So, we can say that there is not one ideal platform for creating an eCommerce website, and it is best to go with the one that suits your specific requirements.
Final Opinion:
These open-source eCommerce frameworks mentioned above are free and constantly being developed further. It allows you to save a little money in the short term and scale up quickly in the long time. If you need any help regarding the open-source eCommerce platforms, we at Octal IT Solution are ready to offer the best support.