What is Shopware?
An open-source eCommerce platform, Shopware is based on the latest technology stack with the updated version powered by Vue.js and Symfony. It's targeted on an API-first approach and offers the chance to run distinct sales channels, and such an approach develops the best possibilities to boost sales.
Shopware eases the personalization of the stores, which offers a better shopping experience.
Surprisingly, Shopware competes with Magento and Shopify as it provides self-hosted and cloud-hosted plans for all-sized businesses as has an open-source version that anyone can use publicly.
Shopware is a fast and highly efficient eCommerce platform with various features that ease the business to scale up. It has a robust community that assists developers in building the platform and always stays available to help people. Besides, it's SEO-friendly and offers the best SEO practices. It's B2B friendly, too making it a perfect alternative for businesses targeting corporate firms. 
Why Hire Shopware 6 Development Company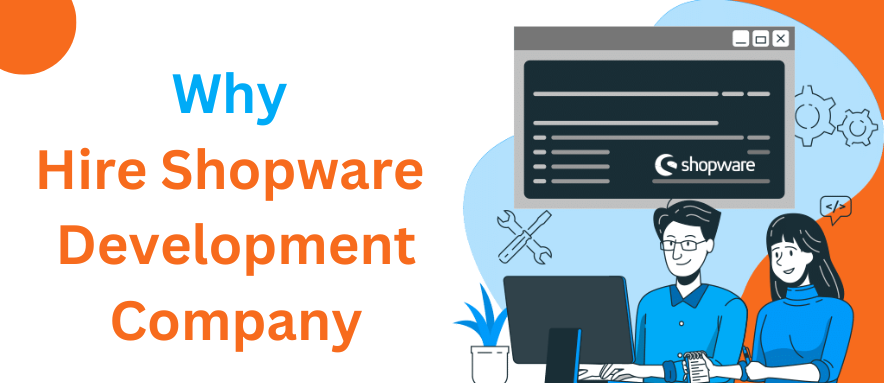 Hiring top Shopware developers with a required level of proficiency gives you access to valuable Shopware and complete tools and resources. Shopware helps:
Improve user experience with superior and custom interface design.
Makes store development and implementation faster.
Arrives with in-built development and design features.
Assists with fast query rebuilding and assistance.
Great community backing.
Provides easy catalog management.
Offers an SEO-friendly online store.
Allows integration with third-party services for marketing, payment, etc.
Shopware is a fantastic, cost-cutting solution if used with the required proficiency and at the right moment.
Shopware specialists know very well what details to accumulate and analyze in the initial phases of the project. They also know how to work with it properly.
The hired Shopware developers know every minute detail of the solution you look for, offering the possibly required support and maintenance efforts.
By hiring a Shopware development company, you will get assistance in developing your eCommerce store lets you offer an improved shopping experience.
What Services you can avail from Shopware Development Companies
Custom Shopware development services offer you cutting-edge project planning, the right technical competence, and top innovative features that fulfill your business needs.
Top Shopware 6 development companies can help you with the below services:
Shopware Marketplace Development
Shopware Multichannel Connector
Shopware PIM Integration
Shopware POS System
Shopware Mobile Commerce
Shopware Migration Services
Shopware Headless Development
Shopware UX/UI Design Solution
Custom Shopware Development
Theme Design & Integration Solution
Shopware Plugin Development
Shopware Payment Integration
Shopware Support & Maintenance
What are the Best Shopware Development Companies
1. Octal IT Solution

An official Shopware development company, Octal IT Solution understands the specific challenges of the latest Shopware development. This renowned company assists various customers in attaining their online business success.
Octal IT Solution is a certified Shopware partner and contributes to the Shopware community by building plugins and Shopware themes on the Shopware community store.
You can hire the Shopware experts from this company following the easy hiring process and at an affordable price. The firm offers the best Shopware support for plugins they develop for the Shopware community.
Major Clients
Zee5
Vodafone
BMW
IBM
Clarins
OmanTel
Company Stats:
Company Strength: 180+
Founding Year: 2007
Development Price/Hour: $20/Hour
Remote Hiring Available – Yes
2. Emizentech

Emizentech started as a web development company in 2013 with a vision to assist clients worldwide and started merging the latest technology arrangements in their emerging business.
One of the widely-known mobile and web development companies, Emizentech holds a team of specialists in Showare development, CMS, Android & Web Apps, PHP frameworks, and much more. This firm adopts an integrated model that performs on all the Shopware development aspects for a flawless shopping experience.
Major Clients
EGO
Nothing but Style
Flag Hoppen
Masters Spa Tart
JAFAR
Company Stats:
Company Strength: 200+
Founding Year: 2013
Development Price/Hour: $20
Remote Hiring Available – Yes
3. Webkul

An Official Shopware Business Partner" & one of the best Shopware development companies, Webkul offer all types of Shopware 6 development and Shopware customization services, including web and mobile development.
Webkul offers the clients the top Shpware improvement administrations from start to end and lets the customers attain their business targets. The team of Webkul has grown 45+ and even more Augmentations for the Shopware stage.
Among the best Shopware 6 development companies, Webkul builds plugins for different eCommerce frameworks. The brand is one of the rapidly-growing plugin developers at the Shopware store.
Major Clients
Samsung
ASUS
Tech Mahindra
United Nations
Bharat Matrimony
Deloitte
Company Stats:
Company Strength: 650+
Founding Year: 2010
Development Price/Hour: $25
Remote Hiring Available – Yes
4. Elsner Technologies

Expert Shopware developers at Elsner are well-recognized for offering valuable services to clients. The team understands the importance of timely delivery; that's why it ensures that clients get them within the finalized timeframe.
Besides, the custom Shopware development services that Elsner offer permits the customers to meet their personalized business needs. They, too, make sure that your business holds a short time-to-market. Also, the Shopware 6 specialists deliver platforms that hold high scalability and performance.
So, if you are looking for a cost-effective and straightforward method for your online business, Elsner, one of the top Shopware 6 development companies, will help you fulfill your requirements without charging any fees for installation and setup.
Major Clients:
Nestle
Clever Clans
Nustone
Dian Jewellery
Company Stats:
Company Strength: 250+
Founding Year: 2008
Development Price/Hour: $20/Hour
Remote Hiring Available – Yes
5. Dinarys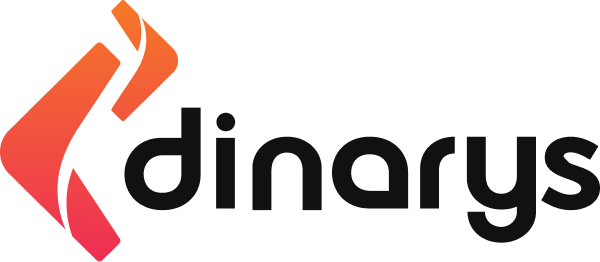 A certified Shopware development firm, Dinarys has extensive experience building smart and robust eShop solutions.
An innovative eCommerce technology, Shopware allows you to offer your customers an expected shopping experience, boost user engagement, and complete customization facility. You will also get help from Shopware's advantages and develop reliable future-ready solutions.
Over the years, Dinarys has assisted 100+ clients in enhancing their user experience, boosting performance, and driving sales.
Major Clients
TennisOnly
Antik Wein
German Jewelry Store
Trendsetter
Company Stats:
Company Strength: 61-100
Founding Year: 2014
Development Price/Hour: $20/Hour
Remote Hiring Available – Yes
6. BrandCrock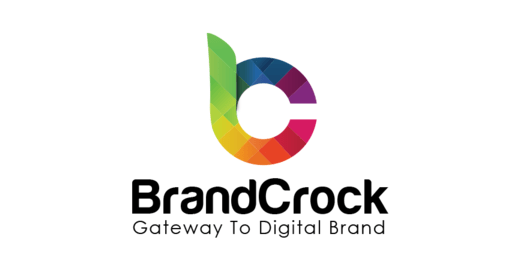 Since 2015, the brand, BrandCrock, has been working in the field of programming and data innovation, offering savvy and dependable reverts for entrepreneurs, people, small to medium-sized organizations, people, online retailers, design agencies, and software.
BrandCrock, a certified Shopware partner AG holds 35+ top Shopware developers. The Shopware 6 development company has good experience building Shopware stores and custom plugins.
The firm is also contributing to the Shopware community by crafting Shopware themes and developing plugins on the Shopware community store. It's helping the clients convert their dream into reality.
Major Clients
Gapados
GSM Multimedia
Esmoke King
Bitmarks Solutions
Swisa Beauty
Company Stats:
Company Strength: 101-150
Founding Year: 2015
Development Price/Hour: $20/Hour
Remote Hiring Available – Yes
7. iCreative Technologies Ltd.

Top Shopware 6 development company, iCreative Technologies, offers top-quality, custom Shopware plugin development. The team of experts of this brand holds the best skill set that meets clients' and companies' business needs.
You can also craft the expected user experience that takes a business to a level ahead with the best Shopware 6 development services. Using Shopware innovation and iCreative Technologies proficiency, a highly adaptable and future-oriented eCommerce solution is possible. You can hire certified Shopware developers from this firm with extensive exposure at the best rates on a full-time, part-time, and hourly basis.
Major Clients
VINOLISMUS.COM
Medcapz
JDC Systems
Corporate Meta
Company Stats:
Company Strength: 100+
Founding Year: 2014
Development Price/Hour: $15/Hour
Remote Hiring Available – Yes
8. BSSCommerce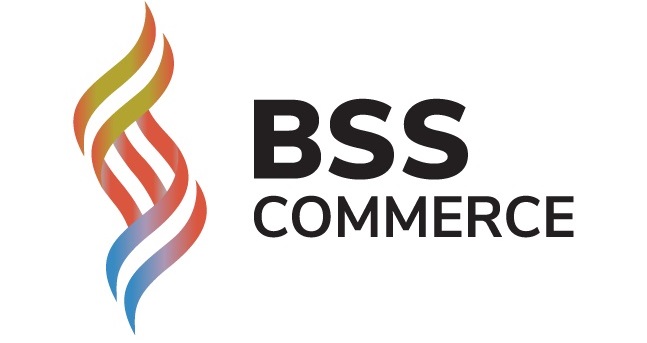 With the best Shopware development services, BSSCommerce can craft the best user experience that takes businesses to the next level. A highly adaptive and future-oriented eCommerce solution is attainable with Shopware innovation and BSSCommerce proficiency.
BSS Commerce is an official Shopware partner and an industry expert. The Shopware 6 development company develops custom plugins for online businesses as a part of their Shopware 6 plugin development service. A plugin can offer the functionality that a company doesn't have by default, like automatic currency conversion, a WhatsApp conversation with clients, a sales revenue countdown ribbon, or anything else one can think of.
Major Clients
Kiefer
inkifi
Buff
munchkin
Company Stats:
Company Strength: 200+
Founding Year: 2012
Development Price/Hour: $18/Hour
Remote Hiring Available – Yes
9. Novalnet

One of the renowned names in Shopware 6 development, Novalnet serves various giants in different domains. With a dedicated Shopware developer team, this firm offers reliable solutions meeting the client's business needs.
The team of Novalnet holds the required experience for developing Shopware plugins. After they develop custom Shopware plugins for their clients, they also offer constant support. Also, they update plugins and locate the issues, if they arise, sooner. The team at Novalnet holds the caliber of conducting all the Shopware development jobs.
Major Clients
Avon
Vileda
Fraport
Bordbar
Calm waters
Company Stats:
Company Strength: 200
Founding Year: 2007
Development Price/Hour: $20/Hour
Remote Hiring Available – Yes
10. Bay20 Software

The Shopware 6 development company, Bay20, offers peer-to-peer Shopware development and design services to clients, including Shopware theme design, Shopware consultation, Shopware extension development and integration, Migration to Shopware, Shopware on Amazon EC2, Version Upgrades for Community and Enterprise Shopware, Shopware Maintenance & Enhancements, etc.
Bay20 has the best, most proficient, and expert team of Shopware designers and developers that holds proven skills. The team attains excellent customer satisfaction through their experience and skills.
Major Clients
METZGEREI GRÄNITZ
PRO-EMIT.DE
DALGADO
GTWORLD
EXPODISPLAYSERVICE
Company Stats:
Company Strength: 50+
Founding Year: 2011
Development Price/Hour: $15/Hour
Remote Hiring Available: Yes
Why Shopware 6 is a Promising eCommerce Platform (Features)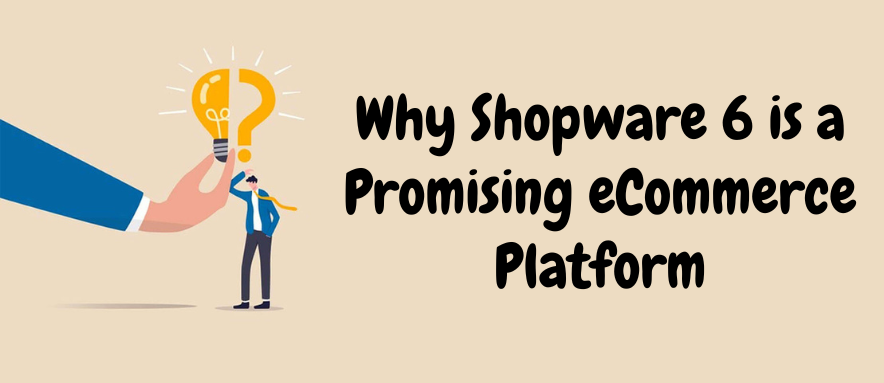 (1) Shopware PWA
The only official Progressive Web App for Shopware 6, Shopware PWA is the latest way to develop a reliable, fast, and accessible website targeted at mobile users. It can help with organic search, user acquisition, improved performance, push notification, and offline browsing.
(2) Guided Shopping
Shopware 6 arrives with a fantastic balance of commerce and content. The entire content, media, and text are well-organized on product pages, CMS, and categories pages to check the updated content on a personalized layout. Shopping experiences are amazing for mobile commerce as they back PWAs.
(3) Flow Builder
It states you can set up every business process you want to let your website work and perform effectively from one location without technical skills. This assists you in maintaining an outline of all your online actions and time without writing a single line of code.
(4) Rule Builder
A new feature of Shopware, rule builder, permits the development of flexible rules to provide price promotions and cross-selling opportunities to certain clients. You can use it to exhibit or hide business rules-based content.
(5) B2B Suite
Shopware 6 Enterprise license includes the B2B Suite that contains many functionalities to optimize your website for online B2B sales. Clients get access to a business dashboard, not a My Account page. They can handle their company's account, offer various accounts rights to purchase on invoice, save the order lists, and quickly order with a CSV import.
(6) Omnichannel
With this feature, Shopware 6, a flexible open commerce platform, allows users to easily link their communication channels and suitable sales for their business. This permits them to optimize their customer journey and scale their business per their needs.
(7) Headless Commerce
Shopware, an API-focused platform, allows you to choose a customer-favored device or sales channel. Also, it has fantastic integration options to integrate CRM or ERP. And it allows decoupling of backend and frontend, such as headless commerce.
Shopware eCommerce Platform Pricing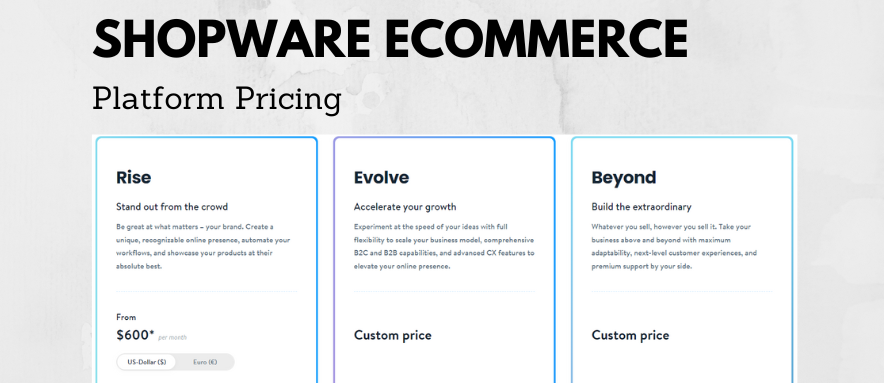 There are three different pricing plans, which differ in the features they provide.
(1) Rise Edition
This edition is the preferable pick for beginner store owners. It's an open-source version and includes community forum support, customer streams, product streams, and plugin extensions. Also, it's free of cost.
(2) Evolve Edition
It targets clients who need a feature-packed manufacturer support system. Moreover, it consists of manufacturers' support, warranty methods, product and customer streams, digital publishing, and much more.
One time fee is applicable.
(3) Beyond Edition
This edition covers every need of a successful online business. The features include a B2B suite, 24/7 customer support, the marketplace, developer support, a unique Enterprise portal, client management, dealer integration, and Professional Plus package features.
Pricing is custom for all its features.
Final Opinion
Choosing the right Shopware development specialist for your business is important for your current eCommerce startup. So, start with discussing your needs with various Shopware development brands, ask for experience and client references, and after becoming confident about every essential, pick the best fit and kickstart your journey.
We hope you find the most suitable company for your next Shopware development project from the abovementioned list.