Are you widening the horizon of your retail business online?
Do you feel optimizing the logistics can help you sustain the cut-throat competition? Well, you are on the right path if you think so.
With the growing demand for online shopping, and customers coming on the digital platforms for buying even their daily necessities, it has become important for businesses to meet the demand with proper supply. With technology growing day by day, customers are becoming progressive and are avoiding traveling to the malls or shops each time to buy something. It is rather easy for them to open an app, select the product they want to buy, place their order, enter the address and make payment.
Voila! What can be better than doing it this way? Similarly, businesses have to be smart and have to optimize their logistics so that the products are delivered to the customers on time without any hassle. Logistics play an integral part in any business and major players in the market have already built their E-Commerce apps which are taking care of the entire process from raw materials, to customer orders and delivery. You can track the supply chain cost by integrating multiple cost centers in logistics app development. Companies must hire either a team of developers who will build a competitive application for them to ease out things, or they can hire freelance developers, which will help in saving cost and space.
Let's take a look at the information which is necessary to be collected before developing a logistics app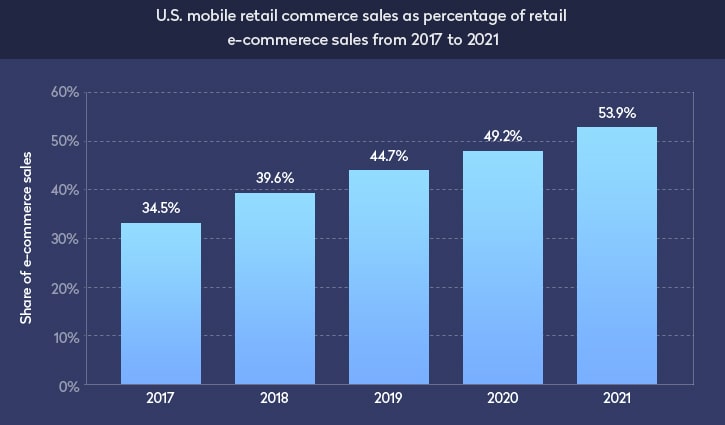 The cost that will be incurred on the distribution and on fulfilling the order
SKU to customer flow
Location sources and its flow to SKU
Time spent on shipping turnaround
External and internal fleet characteristics
Sources of the location and its flow to SKU
Based on SKU the inventory matching
Other components of facilities like the number of staff, size of the order, etc.
With the help of the above-mentioned data, it will be easy for any organization to analyze data and effectively map e-commerce logistics. This will also help in recognizing the areas that need more attention and are cost-effective in nature. Make sure to keep a note of hurdles in your way and finding effective ways to overcome those hurdles. Effective optimization of logistics can scale up your business in different ways.
Let's take a look at how you can scale up your business using logistics optimization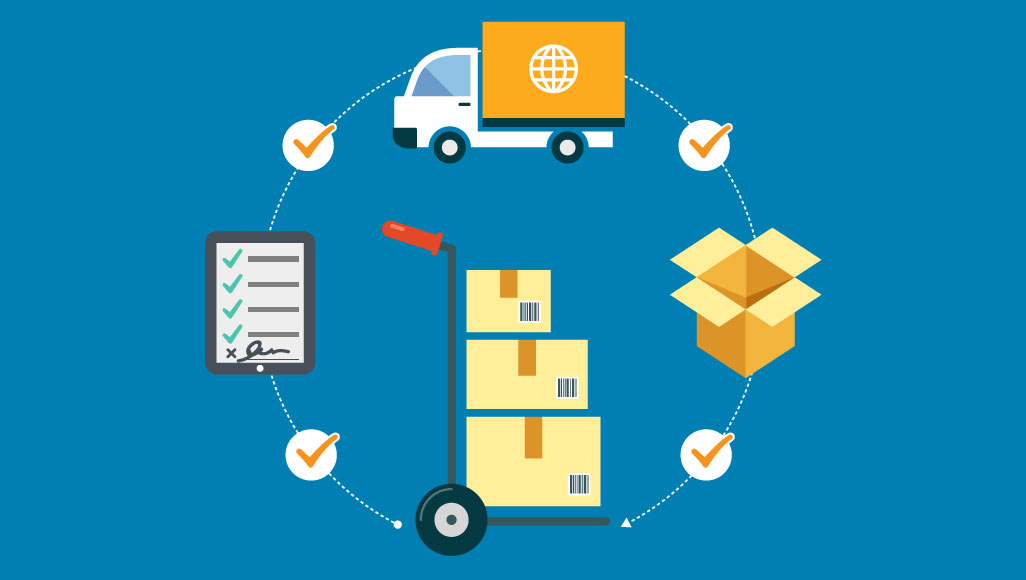 Standing out in a competitive market
One of the main learnings about running a successful e-commerce business is that you must know how to save your expenses by various methods. This can be done by reducing the shipping charges and employing the best delivery company that sends out orders on time without any hassle.
Also, faster delivery is always appreciated by a customer. Lowering costs on shipping will offer an enriching experience for the customer who will also end up saving a lot of money. Customers believe in those e-commerce companies who do not charge them for shipping unnecessarily and they tend to keep returning to their site.
Same-day delivery
Demand and supply can be tricky sometimes in the e-commerce industry. If there are a lot of orders on a certain day, delivery can become an issue. However, to avoid any last-minute confusion, e-commerce app development companies should be prepared in advance on special occasions and increase their logistics.
It is a tough job to cater to the increasing online demand, therefore, the companies need to sit and think of ways to working diligently at such times. They must create a structure of how to go about such a situation. Customers mostly in the metropolitan cities demand for the same day delivery of their product, and to stand a chance in the cut-throat competition, the companies should know how to meet the demand on time.
Last-minute delivery solutions should come in handy to those e-commerce companies who promise fast or same-day delivery. You must have the logistics to do so. Delays might be considered as an error at your end and you might ned up losing a customer. Your delivery process should be well equipped with route plans using speed and accuracy.

Cost-effective supply chain
Your sales might surge high, but having a good warehouse for the storage of the products and timely delivery are two main things that play an important role in the entire process. A cost-effective way of tackling logistic issues might be important for you. You must learn about the supply chain, by diving deep into it and extracting the entire information.
Then determine the areas of cost in the entire process. If you improve your relations with the supplier, it will help you save costs. You must also think of ways to streamline your storage as it is important to store it in a safe and dry place. Process the gaps in your supply chain and try to fill in those gaps. For a prospective future, you must increase the speed of processing an order and the delivery time should be reduced.
Use inbound logistics to generate revenue
You must not always rely on a third party for the delivery of your products. In the current competitive market and scenario, it is very important to figure out the logistics you are well equipped with and that can be used to cut costs and increase revenue. Operations related to e-commerce must be optimized to keep a tab on the retail trends in the market. The inbound logistics help in this case as they have a positive impact on the customer.
Conversions are not easy to draw, hence, you must not let the customer know what is in the back-end of your e-commerce company and use the inbound logistics to fulfill any delivery on time.
Keep a tab of live delivery
With new trends coming in and everything going online and becoming technical, the e-commerce logistics optimization helps in making the engine automatically redirect to the nearest driver for quick delivery. No more calls and exchange of words is needed, while everything is being done by the e-commerce website.
Similarly, the canceled orders do not ship as it is updated by the customer on the website and the information is given to the company that very moment. Returns can also be made the same way. This enhances the experience of the customer as they don't have to go out for getting their products exchanged or returned. Everything is updated on the website and is done at the ease of sitting at home.
The optimized system also assists the driver with the routes that should be taken while going to deliver a product or collect a return order form a customer's address. Get custom mobile app development services at affordable prices with our developers.
Conclusion
To stand a chance in the competitive market, e-commerce websites should optimize their last-minute delivery systems and get everything online. With the help of a click, you get updated on everything that the customers are doing on your retail website. From apparels to books, accessories, kitchen accessories, medicines, everything is now being sold online. There is an increasing demand which is bound to increase in the coming future, therefore the suppliers must act smartly and give the best possible shopping services to the customers by pacing their supplies.