Times have changed. And this is the era of the Internet Revolution we are in. We constantly witness the impact of the internet on our daily lives and the online marketplace is one of them, assisting people with the products that hold significance in their daily lives. Needless to say, it changed our lives for the better. Did you know that almost 150 million customers purchased at least one article using shopping mobile apps or web browsers in the year 2020. Going by this pace, it is expected that by the end of the year 2021, the global E-Commerce retail market is going to reach $4.89 Trillion.
So, now with the E-Commerce horizon undergoing rapid growth, many retailers have begun utilizing the web to their advantage. After all, the web holds a special place in everyone's heart and it has its advantages to use it at your disposal. Meanwhile, this ease to select quality products & services within home confines has allured a large number of customers to e-commerce websites and web applications.
Hence, today more retailers have come up with their E-Commerce startups. There are a few names that are already prominent in this arena, like that of Wish, and most new startups consider Wish as an inspiration, as they make endeavors to earn a reputable status for themselves in the market. Despite having giant contenders like eBay, Alibaba, Amazon, and others, the Wish shopping site has successfully carved a niche for itself in the cyber market and hence enjoys the accolades coming its way.
This blog will help you to understand from scratch the working model and features to develop app like Wish.
So let's begin.
Understanding the E-Commerce Target Audience
E-Commerce is about purchasing and selling goods via electronic channels, which are mainly three,
Internet Shops: Among the most prominent branches, it is also termed as B2C (business to customers) service. Here, people can place orders and pay online.
B2B (Business-to-Business): Here, businesses, such as wholesale dealing, manufacturing, trading exchange the goods or services.
C2C (Customer-to-Customer): Here, the deals take place between the customers. For instance, there is eBay & other similar platforms.
Meanwhile, despite the number of popular and giant internet platforms like Alibaba, eBay, and Amazon, Wish tends to be gaining more and more popularity among the masses these days.
So, do you know that the eCommerce marketplace app like Wish is shining bright in the mobile market arena as well? In fact, a survey by Flurry reveals that lately, the growth of shopping apps has been significant and a lot faster as compared to another application category? The survey says that the average session length, on both platforms, Android & iOS devices, has experienced a rise of 174% year-over-year. In the case of the Wish marketplace, it offers a specific mobile app for everything, so it changes how the customers find something, choose it, and decide to buy.
Here, let's find a quick note on the new behavior patterns that have been acquired as the consumers:
As per the study by Google ZMOT (Zero Moment of Truth), 81% of the purchases made from smartphones are spontaneous;
Research conducted by Forrester, in the year 2015, statistics were over $115 billion in revenue, and in 2021, it climbed to $142 billion this year.
90% of the consumers tend to move between screen and devices to complete their purchase;
30% of consumers abandon a transaction owing to disappointing mobile experience;
Each 100 milliseconds increase in the load time decreases sale chances by 1%;
Mobile transactions are expected to be easier as compared to offline (by 51%) or desktop ones (by 50%);
Positive & satisfactory mobile experiences form a good opinion of the brand for 61% of consumers.
Introduction to the Wish Marketplace
One of the largest shopping platforms, Wish was developed by Context Logic in San Francisco and it offers a large number of products to the audience to pick from. The Wish mobile app was created by Danny Zhang and Peter Szulczewskito to meet customers' preferences as they create a Wish list. The app collaborates with retailers and wholesalers, offering an attractive bonus to customers. This way, customers can enjoy purchasing a range of products from clothing, accessories, electronic goods, fragrances at discount rates.
As per the co-founder Peter Szulczewski, their aim with Wish-marketplace is to be Google AdWords for the retailer, and as the state that they are reaching closer to their goals so far, all over the United States market. The wish marketplace app connects merchants with customers across the globe. At present, there are more than 100 million customer accounts & 100,000 merchants, who are selling roughly 40 million items for the sale.
Mainly, the appealing part of the Wish-marketplace app is its Pricing. On the platform, everything from clothes and wearable to smartphone cases can be found at a price of 50%-80% less than the average. Yes, that's really the best thing about the Wish marketplace.
The tonnes of discounts & bargains it offers on just everything sounds amazing to all of us. Today, this platform is not just a simple Wish-list, as it now has transformed into this gigantic online shop that collaborates with both the retailers & wholesalers. Also, most of these items are unique and can't be found on Walmart's shelves. To have a better understanding of the intricacies of eCommerce marketplace app development like Wish, continue reading.

How does the Wish App Work?
Besides the low prices & bonuses and tonnes of items, this platform relies on impulsive buyers. This is why it seems like a never-ending list of articles that are grouped into categories. The Wish mobile app comes for both iOS & Android platforms. Also, the developers involved in the app creation process built six projects which are related to Wish.
So, how does the Wish app work? Well, the fragmentation as per the particular topic simplifies the search procedure and makes the user experience much more personalized. Like, they took Facebook with its Messenger, which excludes all unrequired features. These projects are:
Wish: It is the main and most-visited website consisting of a wide assortment of products, such as clothing, cosmetics, bags, gadgets, etc.
Geek Wish: Marketplace mobile app like geek specializes in hi-tech electronic devices and gadgets. Thus, here the customers can purchase smartphones, laptops, watches & other technically advanced products via this app.
Mama Shopping: This app is dedicated to pregnant women and young mothers, as the options offered here are for the kids/children. The items may vary from child-care products and clothing to accessories that are available for buying through this mobile app.
Cute Wish: Focusing on accessories and beauty products, this online beauty parlor app is for girls as it offers a range of cosmetics, clothing, accessories, and makeup products to transform the visual appearance of women.
Home Decor: This app is where one can find tonnes of home accessories. This Home Decor app allows homeowners to create an authentic home decor mobile app with exclusive interior products.
Wish app for Merchants: This mobile app exclusively serves the retailers & wholesalers' needs, providing them all access to all features & tools of the app with the simple registration that keeps track of all purchases and transactions.
This way, in order to ensure that each of the users can find exactly what they require, the Wish marketplace app uses numerous personalized filters that are built on a base of the questionnaire that is supposed to fill in at registration time. However, despite which category you pick, you'll always see some extra-category items that were not even mentioned by you. So, that's another advertising Szulczewski's trick and it certainly seems to be working.
What Strategies worked in favor of Wish's Success?
In terms of strategies, well, there were quite a few and we have mentioned them all here.
Offering large discounts;
Balancing between the low prices and satisfying quality;
Customization and personalization of goods' categories in various applications;
Displaying the goods in the right manner; thus targeting impulsive buyers (same way as supermarkets apply);
Connecting the buyers & sellers without giving them permission to communicate directly with each other;
Concentrating on mobile platforms;
Placing stakes upon the gazillions of unknown, but productive Asian providers;
Irrespective of the fact that Wish online shop presently has more than 350K of 1, 2 & 3-star reviews in Google Play (with most of them being associated with their long terms of delivery), the average mark of Wish is 4.5, as compared to Amazon's 4.3. Still, this number of unsatisfied clients seems to be surprising, as this platform enables purchasing items 50-80% cheaper than one could pay at local malls. So yes, maybe customers are annoyed with the time of delivery. They often wait for two to three weeks, and this often causes a lot of complaints.
But still, when buying at these low prices, people must be ready for a trade-off, what do you think? Despite this, the Wish.com founder is very much optimistic, as he says, "Do we think we're going to be the second or third trillion-dollar-a-year marketplace?" says Peter Szulczewskiwith a certain sense of conviction. While many might be amazed at this kind of assuredness, there are others who are curious whether this kind of forecast may even prove true. Well, guess one has to wait to see it!
Monetization Model of Wish-like Mobile App
'Wish' makes a thrilling impact in the e-Commerce arena, by keeping 15% of the price of each purchase made by the user. The monetization scheme, thus, differs from Alibaba and Amazon, as they tend to charge 15% on top of the purchase costs.
Wish, introduced in the year 2011, today counted to be the world's highest-valued private company. In 2020, it became a public-based company. It has over 550k merchants, 100M monthly active users, and sold more than 1.7M items per day.
As a leading company, Wish has raised $2.1B by adopting a few of the best monetization models. It has adopted a two-sided marketplace to capture the attention of both users and merchants. They can easily sell and buy their goods on the platform.
Monetization models for service marketplace app development are categorized as:
Advertising Model
It is another great way to earn a huge part of revenue. Wish has a ProductBoost marketing tool to sell the products in the market to boost their current sales.
Using the behavior analysis, 95% of the products are relevant to consumer behavior. Every user's impression is counted. Merchants get charged once their campaign subscription cycle ends.
Commission-Based Model
Wish makes 71.9% of money through commission. For each of the sales, it charges 5 to 10 percent depending on the category of item.
The commission-based model helps to gain $2B in the year 2020.
Logistics Revenue Model
More than 20% of the wish's total revenue comes from this model. To make the logistics services hassle-free for the merchants, wish has partnered with a few shipping centers and easy tracking of their routes and services.
Its focus on the specific platforms offer multiple categories of goods, target focused shoppers, deliver a good amount of discounts, to cater to different brand values in the market.
Using the Multi-app strategy, it has offered six mobile commerce applications to sell out unique products to different categories of users.
What are the features of a Wish-like Mobile App?
As it comes to the marketplace software features panels are categorized for: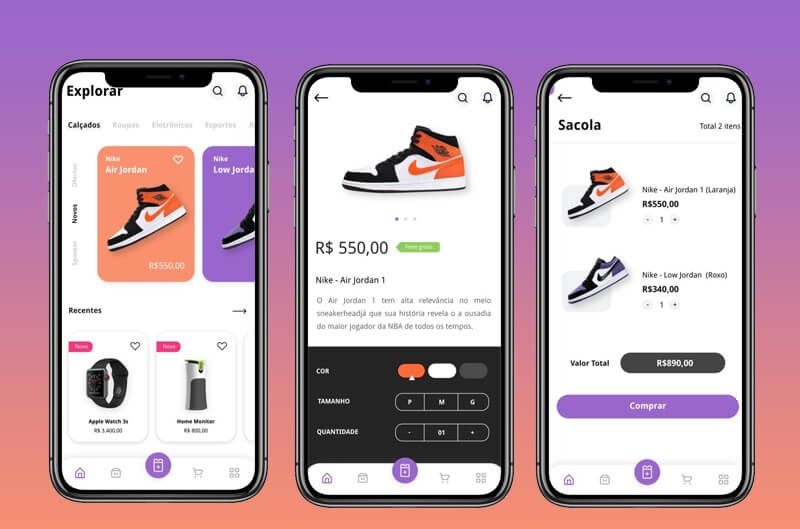 Customer: Front-end (Mobile & Web App User)
Merchant: Front-end Web Panel User
Admin: Web-based Backend User
| | | |
| --- | --- | --- |
| Customer Panel | Merchant Panel | Admin Panel |
| Sign-up/Sign-in | Registration/Login | Login with login ID & Password |
| Find Stores | Activate Subscription Plan | Dashboard |
| Filter | Manage Tickets | Manage Users (Customer/Merchant) |
| View Product ads | Metrics & Analytics | Manage Ad Campaign |
| View Offers | Fulfillment by System | Manage Product Category, Sub-category |
| Features Product List | Product Promotions | Manage Promotions/Rewards/Points |
| Loyalty Programs | Run campaign | Manage Payment |
| Login Bonus | Online Payment | Manage Tickets |
| Shipment Tracking | Manage Profile, Setup stores | Manage Referral/Invites |
| Product Details | Manage catalog & orders | |
| Add-to-Cart | Import Product | |
| Wish-list | Automatic adjustment of Inventory on Sale | |
| Multiple Payment Option | Payment Accounting | |
| Rewards | User Review | |
| In-App Wallet | Reporting Tools | |
| Return/Exchange Product | Notification & Alerts | |
| Rate Product | | |
| Discount | | |
| Fast Checkout | | |
| Create Ticket | | |
| Personalized Results | | |
| Manage Profile | | |
| Live Chat | | |
| Manage Notifications | | |
Additional Features of a Marketplace Mobile App like Wish :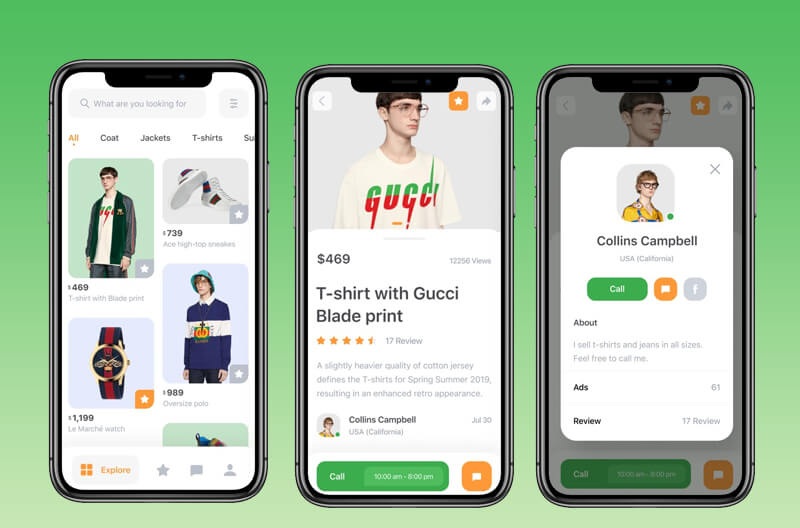 Manage Login Session: In this section, the Admin manages the login bonus for users. The one who uses the system actively will be getting a bonus in the account wallet. The system captures the login session of each app user.
Personalization: This feature enables users to get the specific result based on the following factors (with API integrated required to fetch data), like Browsing Behavior, Location GPS API, Culture, Festival, Order History.
Manage Warehouse: Here, the Admin manages the warehouse where the merchant inventory is managed. In this section, the Merchants send their own inventory for managing to ship. Once the order is placed, the remaining tasks are handled from the warehouse.
Shipping: Here the system integrates a shipping API for tracking shipment from the source to destination.
Google Map Integration: Here the entire store is displayed on a map, where users can search for the store, and the map will navigate them.
App, PWA & Website: Here, the system is implemented on the website, PWA & mobile app, so that it is accessible on any device.
Auto-Tax calculation: Here, the Tax calculation API is integrated with the app system that auto-calculates the tax for each of the products.
Multi-currency Support: In this functionality, at the time of making the payment, the user is facilitated to convert currency, thus currency converter API is integrated to convert payment value as per select currency via Google currency API.
Analytics & Reporting: Herein, the system analyses and tracks data using some of the API users & technologies. The system tracks User measurement, ad visitor, ads tracking, conversions, etc.
Payment Gateway: In order to make online payment of product purchases you have to go for

digital wallet app development

, Payment API is integrated like Stripe, Braintree, PayPal, etc. Payment gateways are used as per restriction such as for specific countries or worldwide.
Cloud Storage: This functionality is useful in storing data on the cloud. Thus, the system is able to access and manage the data anytime, anywhere.
CRM Integration: This functionality is useful in enhancing marketing via SMS, email, etc. The admin deals with user analytics, promotions, email templates and communication.
SMS Gateway API: This feature is useful to communicate with the client via SMS.
CMS Integration: With content also being the core of this platform, thus this functionality helps the app user to read correct information about the system & know about the system.
Required Technology Stack:
Right technology implementation is a must for developing a feature-rich Wish Marketplace app. Therefore, for crafting out the polished app and for making it abreast across the industrial niche, the technology is certainly the one that is required to be selected very smartly.
Real-Time Analytics: Azure Stream Analytics, Spark Streaming, Apache Flink
Cloud Environment: AWS
Database: PostgreSQL, Cassandra, HBase, MongoDB, and MailChimp Integration
Universal Operating System: Debian
For emails: Mandrill
For Database Management: Datastax
For Powerful programming: GWT
Payments: Paypal & Braintree, e-Wallet, Stripe
Phone, Voice & SMS Verification: Twilio, Nexmo
Push Notifications: Push.io, Twilio
Cloud Storage: For this Google Cloud Storage, Amazon S3, and Azure can be used. The storage server is important for media platforms, handles thousands of requests per second with ease.
Content Delivery Networks (CDSs): In order to serve user experience, it is required to use highly scalable CDN services to stream media securely. For this, either one can configure its own media server or can use a cloud streaming server to stream, like Amazon cloud front.
How to pick e-Commerce Marketplace Mobile App Development Company
If you are successful in finding the right e-Commerce Marketplace Mobile App Development company, then you will be able to successfully craft a sophisticated and feature-rich product at a reasonable cost. There are numerous mobile app development company out there that offer great services all around the globe. Do you have to simply ensure that the mobile app development team that would work on your app is highly-experienced and well-qualified and then you are good to go?
Required Team Structure
In order to create an app like Wish, you need a set of professionals, like: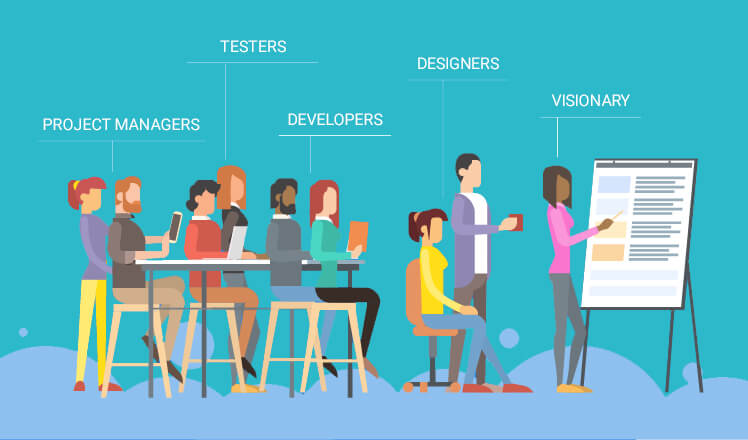 Project Manager
Back-End Developers
Database Expert
QA Expert
How much does the Cost of creating an App like Wish?
Well, calculating the exact development cost of a Wish-like mobile app is quite difficult. Mainly, the cost to develop this kind of app depends on three factors like the number of platforms on which the app is to be developed, the size & complexity of the mobile app, and the country where the mobile application development company is located, as different countries have different hourly rates, like:
U.S. Based Development Company: $50-$250/hour
Eastern-Europe Based Development Company: $30-$150/hour
India-Based Development Company: $10-$80/hour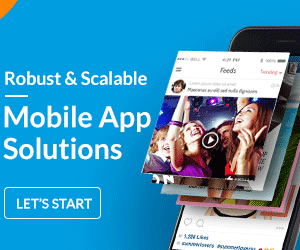 Next, let's find about the cost of technical aspects:
Technical Documentation: $1000-$2000
Front-end & Back-end Development: $9000-$12000
UX/UI Design: $1500-$3000
QA & Testing: $2000-$3000
After adding up the overhead expenses, Wish like app development cost will be somewhere near $10,000-$20,000 for a single platform (either iOS or Android). However, if you are keen on adding more features to the app, then the cost will shoot up to $25,000 when you get an app developed in India, thus it is still a reasonable amount.
Other Similar Popular Apps like Wish in the Market
Based on the success of the Wish app, other similar apps have entered the market. Top companies offer a wide range of products that are the lowest at the cost of creating an online marketplace mobile app.
These platforms helped merchandisers across the globe to sell their items. In the list below we have come up with the best 5 apps that are similar to the Wish app.
Venue: It is known as one of the leading marketplaces, covering a huge segment of top brands like electronics, fashion, home decor, and many others. The venue app offers flexible payments with the feature of buy-now-pay-later. If you are looking to buy premium products, Venue can be your one-stop destination partner.
AliExpress: Its parent company is Alibaba, known to serve storefront to purchase preferred items. The prices are low due to no role of any middleman.
Joom: In the era of technology, online shopping is a boom to new trends. It is known as the top leading app in countries like Europe, and the USA. You will find millions of products with huge discounts and offers. By using the personalized behavior analysis, every time when you have opened the app you will get suggestions for similar product selection.
Zulily: Young girls or guys, all have an urge to look for the ultimate destination to pick up their choice of apparel instantly. Here Zulily offers a huge range of items including clothes, bags, beauty products, baby care products, etc. popular signature brands like Levis and Michael's Kors offer huge offers and discounts.
Romwe: Romwe is a similar quality premiere app like Wish, especially for women.
Conclusion
Wish is known to be the second-largest mobile shop app in the market. It uses impression behavior analysis, to easily connect the merchants with the customers with greatly discounted prices for each product.
In the world of e-commerce, consumers love to have their choices of products. If you are a business entrepreneur entering into this eye-catching world of e-commerce and looking to develop an online marketplace app like Wish, you need to adopt the above strategies and models.
Choose an e-commerce app development company to convert your app idea into success.'