Are you looking for the best investment mobile app to handle your regular financial jobs? Do you find it challenging to shuffle your money into your investment accounts or track your spending? If yes, then you are on the right page.
The investment mobile app market is growing extensively as more people choose smartphones and tablets to manage their money. There are various best investment apps for different investors on the App Store or Play Store. So, it becomes tough for investors to choose the right investment app that can make it easier to reach their goals.
In this article, we will talk about some best investing apps, from which you can pick one suiting your needs to get your finances well-organized and invested.
Let's start!!
What Is An Investment App?
An investment app allows users to easily buy and sell investments, such as bonds, stocks, ETFs, mutual funds, or derivatives. Such apps are simple to use and usually offer new tips, information, and social networks to help you learn about investments. Also, you can use it anytime, anywhere; this way, such apps make investment more convenient.
Also, Read – How to Develop a Fintech Mobile App
Here Are The List Of Best Investment Mobile Apps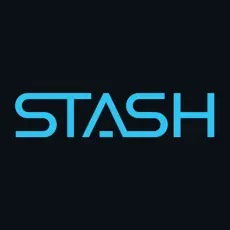 1. Stash
A personal finance app, Stash, assists users in enhancing their financial lives. From budgeting to the savings for retirement, this investing app, Stash, unites investing, banking, and advice, everything in one app that lets 6+ million people attain their financial objectives, all at just a low monthly cost. It has about 1Cr+ downloads so far.
Stash groups a checking account, investment accounts, and retirement accounts through a subscription model. It makes investment easy through customizable portfolios and fractional shares. Beginners can find cost-effective options on this app.
Key features:
You can build your wealth automatically with Smart Portfolio on the Stash app.
You can Invest effortlessly with cryptocurrency exposure.
It creates a diversified portfolio that helps you hit your financial targets.
Fractional shares help decide how much you need to invest.
It saves your money and keeps you from hidden bank charges.
Also, this app helps plan and protects a secure retirement.
There is a children's investment account also.
Three easy and affordable plans to build wealth.
Pros:
You can access a banking account using Stash with no minimum balance or overdraft fees.
Its tool can assist you with budgeting.
You can customize your investment goals.
The user can use auto-invest and roundups to save money.
It allows for setting goals by separating cash for specific purposes.
Cons:
The instant money transfer on Stash is subject to limitations, and the amount which is moved into a goal needs to be moved back to the available balance of the bank account for usage.
The banking account of Stash doesn't pay interest.
To get answers to your specific queries, you need to seek them elsewhere, as financial professionals can't guide you.
This app doesn't provide any tax strategy.
Also, it doesn't offer its users an automated socially responsible portfolio.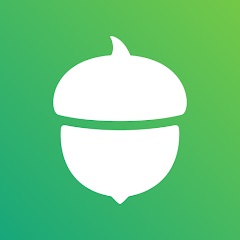 2. Acorns
Acorns is a secure and safe app that assists users in investing. With Acorns, you can bank smarter, invest your spare change, earn bonus investments, and much more. The app uses bank-level security and permits two-factor authentication for extra security. This app's cash-back rewards program and spare-changing saving tools make investing simple. It has around 50L+ downloads so far.
This app allows users to access smart portfolios crafted by experts that automatically adjust as users and their money grow. This investing app is supported by top innovators and investors, from Blackrock to CNBC, and picked by 8+ million people.
Key features:
Easy future investment with automatic Roundups.
Users can invest up to 5% of their Acorns Investment portfolio in a Bitcoin-linked ETF to diversify portfolios.
The app offers easy IRA options, traditional and Roth plans, and features SEP to help you invest for retirement.
Also, you can invest for your kids.
Custom financial literacy content to enhance your knowledge.
Job search option using Job Finder on the app.
Users get referral bonuses.
Pros:
It allows automatic investment of spare change.
This app offers educational content that helps beginners and new investors increase financial knowledge.
It has an easy-to-use interface.
It comes with automatic saving features.
Low-cost investment portfolio choices
Cons:
It's not apt for long-term investing.
The subscription fee cuts your returns.
No tax-loss harvesting is there on this app.
A fee is charged for accessing the checking account.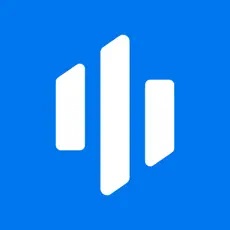 3. Invstr
A financial education application, Invstr, offers self-directed trading, educational resources, digital banking, and market analysis. This app is perfect for active traders looking for commission-free investment options in ETFs, stocks, and ADRs. Using this app, you can invest in trade US stocks, crypto, fractional shares, and ETFs at $0 commission. This app is free to download and use, and there are no charges for the Invstr fantasy league or educational resources. It has approximately 5L+ downloads so far.
Key features:
Get savings, checking, and debit cards with monthly or no minimum fees.
On Fantasy Finance, you can manage about a $1 million virtual crypto portfolio or stocks in the app.
The users can challenge their friends and win cash prizes.
Try out the Invstr+ package for using banking services.
Pros:
It's commission-free trading on EFTs, stocks, ADRs, and cryptocurrencies.
You can start investing with just $5.
For Invstr Pro users, there's an Automated portfolio builder.
Fractional shares are available.
Month's top performers get a chance to win real cash.
No-risk virtual trading.
Cons:
It has limited functionality.
DriveWealth customers need to pay fees.
No specialty accounts or retirement accounts are available.
There's limited customer service support as the users can connect via in-app message or email.
Also, the app offers limited investment options.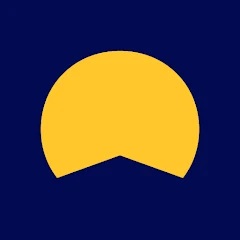 4. Betterment
One of the most popular robo-advisors, Betterment, uses an EFTs option to offer professionally managed portfolios. This app can easily manage your money through guided investing, cash management, and retirement planning. By accumulating information about its users, this app helps them set their financial objectives and set them with their investment portfolios for every goal. It has around 5L+ downloads so far.
For long-term investment requirements, the investment strategy of this app is crafted on low-cost EFTs and a risk-based profile based on the user's investment plan period.
Key features:
This app is best for cash management and the best robo-advisor for beginners.
It permits you to create various goals to meet and see the worst-case and average-scenario returns to do your financial planning easily.
Betterment helps sync data from outside accounts for error-free investment management.
On this app, investment portfolios are crafted to perform over a long period effectively.
Pros:
Using this app, users can easily set their various financial goals and track progress.
There's no need for a minimum investment amount.
Tax-loss harvesting is available for all customers.
Portfolios are adjusted according to the user's risk tolerance and changing goals.
This app helps you save on taxes through optimized and automated taxes.
You can track your finances by connecting with all your outside accounts and handle your financial life in one spot.
You will get a complete suite of services.
The user needs to take into account his risk tolerance.
Cons:
There's no borrowing or margin option.
Users are not offered weekend live customer support service.
Before reviewing your specific portfolio, you need to create an account.
There's no REIT exposure in the Core portfolios.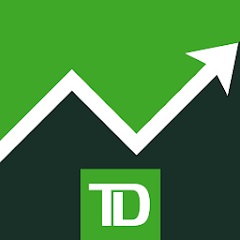 5. TD Ameritrade
TD Ameritrade provides you with a full-service brokerage experience that meets the needs of both new investors and advanced day traders. New investors who are still learning will find this app one of the best options for educational content and ease of use.
This straightforward, simple, and easy-to-use app will give you a clearer view of both the personal and market portfolio performance on your tablet, phone, or Apple Watch. Using this investing app, you can explore integrated charts, view real-time quotes, access watch lists, and set up price alerts. This app allows the secure deposit of checks and simple money transfers between your TD Ameritrade and external accounts.
Key features:
This app is the best considering educational programming for its customers.
TD Ameritrade offers a fantastic trading experience to its users.
It provides various investment selections and Bitcoin futures for investors who need cryptocurrency exposure.
It is one of the best investing apps that provides the largest investment selections.
Pros:
It's a commission-free online trading option with no hidden fees.
This investing app offers diversified investment choices in one spot.
It's a free, robust trading platform for all types of investors.
You can get professional and dedicated service on this app whenever needed.
This app also helps in requesting and transferring funds.
The users can get personalized education in which they just get the information they need and nothing else.
Cons:
This investment app doesn't provide fractional shares.
It doesn't permit the uninvested cash of the users to get swept into a money market fund automatically.
The account fees and fund charges are higher compared to the competitors.
The users can just trade on US markets.
Mostly, the accounts are limited to US residents.
There are no debit/credit cards and e-wallets for money transfers.
The withdrawal fee is higher for wire transfers.
There's limited customizability for workspace and charts.
Also, the app doesn't offer options for a two-step login.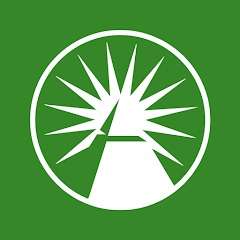 6. Fidelity Investments
Also Known as a financial powerhouse, the Fidelity investments app allows you to invest in the company of your choice or by utilizing its robo-advisor services, open savings, checking, or brokerage account, apply for a Fidelity credit card, and plan for your retirement. There are 50L+ downloads so far.
Furthermore, you can trade stocks, EFTs, bonds, and more using Fidelity. This investment app stands uniquely considering low-cost index funds. The best part is that it doesn't charge any commission on trades. Fractional shares are also available that permit you to invest as little as just one dollar, in a particular condition, if you have just that.
Key features:
You will get an Industry-first dynamic experience using the Fidelity app.
The user will get a timely portfolio in which he can check his financial investments, such as bonds, stocks, cash, and more.
This app will also offer market information to help you invest efficiently.
Using the Fidelity app, you can manage your history, orders, and pending transactions.
It also allows you to lock your card, handle your debit card PIN, and more.
For securities, you can view the extended hours' chart data.
Using this app, you can stay ahead of the curve by gaining insights into domestic stocks and international markets.
The personalized tax schedule on this app reveals the available forms and when you can expect additional forms.
Pros:
Fidelity Investments app emerges with excellent research options.
On this app, you can find educational webinars.
The bond fee is low.
There's no inactivity fee, and withdrawal is also free.
You can do stock and ETF trading for free.
US stocks and EFTs are commission-free.
Fractional shares are available.
You will get various account types and many account base currencies.
Cons:
The flow quality of news could be better.
Live chat is slow, and there's no 24*7 support.
The demo account is solely for desktops.
The app doesn't hold a banking license.
You will not get any negative balance protection.
Margin rates and mutual fund fees are high.
Non-free mutual funds are also available at high fees.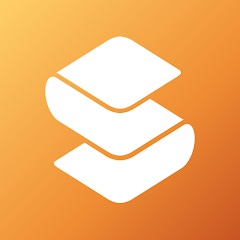 7. Stockpile
If you are looking for the easiest way to start investing, you can download Stockpile. It allows investing in ETFs and stocks with zero trading fees and commissions, which is the best part of this app.
This app offers gift cards that you can give anyone to let him start this investment journey. It's the best way to excite investors to expand their portfolios.
Stockpile app is where you can think of long-term investment goals and make responsible trading decisions. You can buy fractional shares and stocks in the companies you like. You can start with $5 and invest as much as possible without purchasing a share. Moreover, Stockpile, one of the best investing apps, eases stock buying through gift cards.
Key features:
The Stockpile app allows small businesses to manage inventories, handle returns, and record damages and sales on a unified platform.
Also, it lets business owners manage their users even remotely.
This app provides a reporting module that permits supervisors to generate reports of deliveries and get insights into inventory turnover.
Admins can manage user groups using this app by offering role-based permissions and customizing access rights to authorized users.
Employees can remove damaged products through this app, automatically receive alerts on stock-out goods, and process transactions.
Pros:
Users can trade with low commissions also.
The app is simple to use with a user-friendly interface.
You can enjoy gift card options also.
Through custodial accounts, teens and even kids learn about investing.
Stockpile arrives with various EFTs and stocks, so you can get what you want.
It is easy to set up and even trade.
It's beginner-friendly. So, the newbies can find it easy to learn investing and conduct it seamlessly.

Cons:
Less availability of research and analytics tools.
Securities are also limited, with no bonds, options, Forex, or futures.
There's no best price guarantee or any order routing option.
This investing app offers just two account types; individual taxable accounts and custodial taxable accounts. It targets giving stock to beginners, which might be a drawback.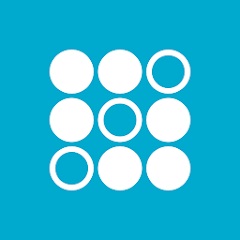 8. SoFi Active Investing – Invest, Trade, Borrow
One-stop destination for your finances, Sofi (SocialFinance) Active Investing is developed to assist you in money management, trading, investing, applying for loans, and checking your rates. It started as a company targeting personal loans and student loan refinancing. If you already have SoFi accounts, then SoFi Invest is the best option. It eases the money transfer between SoFi Money and SoFi Invest accounts.
Additionally, this app is best for new investors in the US who are just beginners in this field and looking for an efficient online trading experience. It helps beginner investors open an automated or active investing account or explore cryptocurrencies. Its limited features and investment selection also showcase that it's not crafted for advanced investors.
Key features:
This app doesn't charge any account or management fees.
The fees on funds are also low.
The users get complimentary access to Certified Financial Planners (CFPs).
Its active or automated investing account provides users with pre-built portfolios relying on the financial situation and risk level.
This app permits investment in fractional shares of company stock.
You can get access to cryptocurrency.
The active investing account of SoFi offers you complete control of buying and selling funds and stocks you prefer.
Pros:
Financial counseling is free on this app.
Also, you will get commission-free US stock and ETF trading without inactivity or withdrawal fees.
The user can open an account seamlessly, faster, and fully digital.
The customer support service of this app offers related and quick answers to queries.
Most of the clients are from top-tier financial authorities.
Cons:
This is the best investment app available only to US clients.
It arrives with a limited product portfolio.
The wire withdrawals are available at a high fee.
This app has limited charting tools.
You will not get 24/7 support on this app.
Also, it doesn't have any banking license.
Its research tools are also quite basic.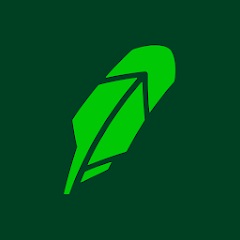 9. Robinhood – Best App For Active Trading
In the beginning, Robinhood was one of the leading and best-investing apps when it rolled out commission-free trading in 2015. That's why this app appeared to be an amazing option for beginners. It has around 1 Cr+ download so far.
This US-based app introduced cash management to assist clients in earning good interests on uninvested funds. This app would be the best choice if you like a seamless interface and avoid trading commissions, whether you are trading ETFs, stocks, cryptocurrency, or options.
Today, Robinhood investing app is picked for exchange-traded funds, buying stocks and cryptocurrency at no commission. In fact, on this app, there are no account minimums also.
Key features:
You can access a stock page and check vital statistics and charts from a search bar on this app.
You can keep yourself updated by reviewing a feed that accumulated stories from investing and news websites.
This app is easy to use and navigate; you can also move seamlessly from one screen to another while trading the market.
After making a trade decision, you can input the number of shares you want to buy and sell and swipe up.

Pros:
Without any inactivity and withdrawal fees, Robinhood provides commission-free US stock trading.
The account opening process on this app is full, digital, fast, and smooth.
The fee structure of this app is transparent.
For the Robinhood Instant account, there's no strict minimum deposit.
The cash management service is amazing on this investing app.
Robinhood offers a user-friendly, safe, and well-crafted trading platform.
A two-step login facility on this app makes it safer for the users.
Its research tool arrives with trading recommendations, fundamental data, and quality news.

Cons:
Robinhood offers a limited option of assets, targeting mostly the US market.
As email is used for customer support, it's sometimes slow.
On this app, the broker accepts just US clients, and IRA accounts are unavailable.
Wireframes are expensive.
A credit or debit card is not available.
For charts and workspace, there's limited customizability.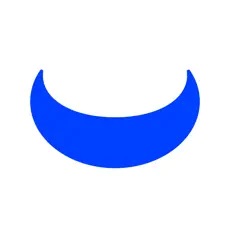 10. Webull – Enjoy Tech. Enjoy Investing
A US-based fintech startup, Webull offers zero-fee or discount brokerage services. Using this app, you can diversify your portfolio with a complete suite of investment products, like fractional shares, stocks, ETFs, options, ADRs, and OTC. This investing app has various brokerage accounts to meet your varied investment targets, like IRA, individual brokerage account, and more.
Webull is among the best investment apps competitors as it has no account minimums or commissions. Moreover, this app offers real-time quotes, analyst ratings, a complete financial calendar, and in-depth charts.
Although this app claims to offer 24*7 live customer support, email is still the only way to connect with the company for services and send questions or issues.
Key features:
This app doesn't charge any commission on ETF, stocks, or option trades and holds no account minimums.
Besides, Webull provides ETFs, stocks, cryptocurrencies, and options.
This app is easy to use, offering better trading functionality and a wide package of tools, including fundamental and technical analysis, news, and stock screeners.
Webull permits fractional cryptocurrency trading in various cryptocurrencies.
Pros:
This app offers commission-free US ETF, stock, and options trading with no inactivity charges.
On Webull, the account opening is fully digital, seamless, and fast.
Also, the trading platforms are user-friendly and well-structured with various order types.
No withdrawal fee for ACH transfers; there's no inactivity fee.
Trading fees are also low.
No minimum deposit is needed for a cash account at Webull unless you want to open short positions, trade on margin, or access limitless day trading.
It offers just USD as a base currency.
On this app, there's better customizability for workspace and charts.
You can set alerts for news and price.
Cons:
The product portfolio of Webull is limited to covering ETFs, stocks, and options.
For withdrawals and deposits, just bank transfers are available.
Furthermore, phone support on Webull doesn't perform properly, and no live chat is available.
Wire transfer fees are also pricey.
No credit or debit card is available.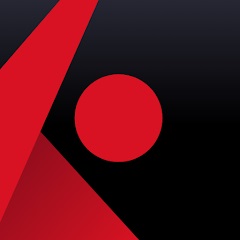 11. Interactive Brokers – A Trading App
The Interactive Brokers Group (IBKG), a mobile trading app from Interactive Brokers, offers electronic access to options, Forex, stocks, futures options, and options on various market destinations globally. On this app, you will get real-time streaming charts and data, transmit orders immediately, utilize the order, monitor trades, and reap the benefit of instant access to portfolio data and account balances wherever. There are 10L+ downloads so far.
The SmartRounting technology on this app finds the best price for your order available at the time. This app arrives with various robust tools to let you trade easily on the go.
Key features:
Over 200 countries and territories trade options, stocks, bonds, currencies, crypto, futures, funds, and more on 150 worldwide markets using this app.
On US-listed ETFs and stocks, there are low commissions on other products.
There are no added ticket charges, spreads, or account minimums.
The IB SmartRouting assists in the best execution by searching for the top available prices for options, stocks, and combinations across dark pools and exchanges.
You can earn added income on your lendable shares.
This app allows you to explore new investment opportunities with various free and premium news and research providers.
Pros:
You can stay secure using this app as it's integrated with IBKR mobile authentication two-factor security.
Also, you can pre-authorize large purchases securely.
It arrives with a wide range of offerings worldwide and across asset classes.
It provides low-margin interest rates.
The order execution is amazing.
The easy-to-use app is your only destination to check quotes, place trades, check balances, manage your accounts, and get reports.
This app allows you to trade quickly and monitor your IBKR account better.
Also, you can trade global stocks and cryptos using your mobile device.
Cons:
This app is unsuitable for less active and less experienced investors.
There's no backtesting of automated trading or custom trading algorithms.
The Smart Router of this app is not available to its Lite clients.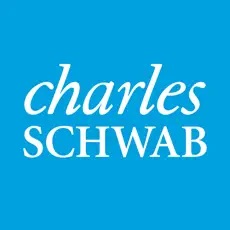 12. Charles Schwab – Best App for Beginners
With 10L+ downloads, Charles Schwab is counted best investment app among the most prominent stock trading platforms, which provides user-friendly tools and low-cost products best suited for a wide range of investors, including commission-free ETF and stock trading and a robo advisor.
Moreover, its recent acquisition with TD Ameritrade, one of the major brokerages, allows Schwa's clients access to the TD suite's advanced tools.
If you need to trade cryptocurrencies like Ethereum and bitcoin, this app is not for you. On Schwab, you will access digital currencies through products, such as future bitcoin contracts, generally recommended for experienced investors.
Key features:
You can check your portfolio balance, statements, and holdings using your face ID, finger, or passcode.
You can check your orders' status and create watchlists.
Also, this app permits organizing your marketing settings and summary view to prioritize the necessary details.
Using this app, you can get real-time quotes, breaking news, and in-depth charts.
Also, you can set the alerts and turn on push notifications to stay updated about your investments and accounts.
By swapping a few images or pictures, you can deposit checks directly into your Schwab Brokerage, Schwab Bank, and IRA accounts.
Pros:
Log-in is quick and secure with your facial recognition, fingerprint, or standard passcode.
Because of unauthorized activity, you will get complete (100%) coverage of your losses in your Schwab accounts.
The industry-standard encryption technology will keep data transfer secure.
There's no commission for ETFs and trading stocks.
Fractional shares are as low as $5.
Robo-advisor is available with a 0% advisory fee.
Cons:
On this app, there's no direct access to cryptocurrencies.
Accounts management and financial advisor assistance are pricey.
The default cash sweep rate is low.
Currently, Charles Schwab clients can't directly trade cryptocurrencies.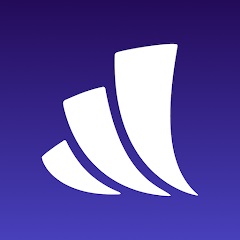 13. Wealthfront – Best App For Portfolio Management
A robo-adviser, Wealthfront creates a diversified and successful portfolio. This app performs with various ETFs and forms a portfolio based on risk appetite and timeline choice. Also, this app helps automatically invest your funds to maintain your portfolio on track for the goals you decide.
Furthermore, Wealthfront provides a cash management account without any monthly maintenance charges. Besides, it makes interest on your account balance. It's a fantastic option for a checking account if you work with no checks and use a debit card or bill to manage your banking.
Wealthfront's management fee is 0.25% flat annually. So, if you have a not-so-large portfolio, this amount will suit you and save you from the monthly subscription charges that other apps charge.
Key features:
This app uses various ETFs to create your portfolio and consider your risk and the time when you want the money.
Wealthfront adds it to your portfolio when you deposit money and keeps your account targeted towards your goals and well-balanced.
The management fee of this app is according to the industry standard and reasonable.
Besides, this investing app gives users an engaging cash management account, and you will get early access to a debit card and direct-deposited paychecks, all with no monthly fee.
Pros:
On this app, tax-loss harvesting assists in minimizing liability.
There are no monthly subscription charges.
Crypto trading is also available on this app.
This app offers automatic rebalancing.
ETF expense ratios are also low.
Cons:
There are no fractional shares.
Large-balance discounts are also not available.
To start, you need at least $500.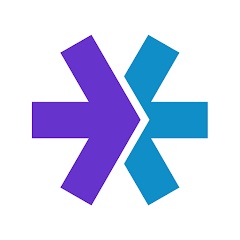 14. E*TRADE – Invest. Trade. Save
One of the first online brokers in the US, E*TRADE joined an expanding list of online brokers who changed to commission-free trading on ETFs, stock, and options trade. This app has a wide range of offerings, including two mobile apps and three downloadable/web-based platforms, making it the best pick for casual traders, passive investors, and others.
As this app arrives with various robust features, like research, news, and screeners, it's easy to use and intuitive. Beginners investors will find this investing app one of the best options due to its educational resources.
Morgan Stanley announced that, in 2020, it completed the E*TRADE acquisition in an all-stock transaction.
Key features:
This app provides various platforms that cater to a broad range of investing interests and styles, including the strong Power ETRADE platform. Also, on the ETRADE app, the online broker provides varied educational resources.
Besides, traders and passive investors will find various investment sections of this app helpful.
Pros:
This online brokerage platform is integrated with an automatic portfolio builder.
E*TRADE is a user-friendly trading platform.
The trading charges are low on this app.
This app offers top-quality research tools, like strategy builders and trading ideas.
Cons:
On ETRADE, you can get fractional share purchases through a robo-advisor portfolio and dividend reinvestment (DRIP). For less frequent traders, options trading is costly. You can't access international exchanges on this app. The product portfolio of ETRADE covers just US markets.
Forex trading is not available on this app.
The live chat support on the E*TRADE app is slow.
Also, this app doesn't accept debit/credit cards and e-wallets for money transfers.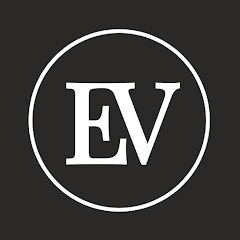 15. Ellevest – Investing for Women
The main target behind developing this investment app was to offer women the tools to help them make smart investing decisions. The brand's objective is female and socially intended, but anyone can join it. It's the best investment app for women.
Let's know how it makes this possible. Ellevest, one of the best investing apps, builds target portfolios according to a woman's conditions, like less workforce time because of maternity leaves and complete entirely lower lifetime earnings.
Ellevest permits you to invest in social impact funds called the Impact portfolio. Funds are categorized based on companies with different standards and more female leaders for sustainability.
Key features:
This app makes investment plans and portfolios that consider distinct circumstances of women, like lower lifetime earnings.
Ellevest permits clients to develop portfolios that include up to 53% of their portfolio in social impact funds and ESG, known as Impact portfolio.
These funds prefer those companies for investment that have women as the leaders, support reasonable housing and community services, and hold higher standards of sustainability.
Pros:
Ellevest is a socially conscious investing app.
The monthly fee is very low, starting at $1.
This app provides an automatic rebalancing service at no additional charges.
Cons:
This investing app provides just IRAs and individual taxable accounts, though IRA access needs an Executive or Plus membership.
Ellevest offers access to all members to a wide range of professional financial assistance, but at an extra charge.
Besides, this app doesn't provide automated tax-loss harvesting.
Read More: Digital Wallet App Development Process
Advantages of the Investment Mobile app
(1) Immediate Information
Staying ahead of economic news and the market is easy by using investing mobile apps. Moreover, these apps give instant access to updated information and news.
(2) Low Investment Amount to Start
You can start investing in such apps for just $5. Anyone can invest with such a low entry fee. There's no need to have a huge budget.
(3) Education on Investing
The best investment apps help users learn about investing. This way, the beginner with little to no investment knowledge can learn and try investing with reduced mistakes.
(4) Easy-to-Invest
Investment apps arrive at various investment choices and decisions. Also, these are simple, easy to use, and fast to invest in. You can use such investing apps anytime, anywhere, seamlessly.
(5) Affordable
Investment app accounts have low commissions that prove to be inexpensive to invest in. Even users with a limited budget can start investing, easily.

Disadvantages of Investment in Apps
(1) No Clear Perspective
Before investing, you should consider your big picture and various factors. You can't consider a Retirement Plan while making an investment decision.
(2) Credit Card is Easy-to-Use
Using a credit card is not a good idea, but some apps make it easy to use such cards for investing.
(3) Taxable Accounts
Some taxing apps offer taxable accounts, which means you can use tax-advantaged accounts, such as an IRA.
(4) The Sense of Confidence is False
During historic bull market situations, various investing apps start providing services. So, app users may become over-confident and fail to face market fluctuations.
(5) Inaccurate Risk Tolerance
Investment apps try to determine the investor's risk tolerance with an algorithm and questionnaire. Sometimes, this leads to an erroneous risk tolerance that results in bad investment decisions.
Trading Web Apps Vs. Investing Mobile Apps
| Trading Web Apps | Investing Mobile Apps |
| --- | --- |
| Developers of trading web apps don't need to cater to a specific platform. | Investing mobile app developers need to write code for specific hardware or platform. |
| Such apps can't support complex functionalities. | Flexible interfaces of these mobile apps support complex functionalities. |
| The total time users spend on trading web apps while using their desktop devices is less than the time they spend using Investing mobile apps. | Users spend more minutes daily on these mobile apps, which is more than they spend on web apps. |
| Such web apps don't involve downloading. | You need to download and install the investing mobile apps. |
| The monetization strategy of trading web apps is pretty easy. | These mobile apps' monetization strategy is still evolving. |
| Updates/Patches are directly applied to the entire trading web app. | You need to download patches/updates from the app stores and apply them. |
Difference Between Trading App and Investing App
| | Investing App | Trading App |
| --- | --- | --- |
| Period of Investment | Investing apps are used for long-term investments. | It's an app for short-term investments. |
| | The idea behind developing an investment app is to grow your investment. | The idea behind developing a trading app is to invest bulk amounts and earn possible profits. |
| | Investors keep holding their investment for years, even for decades. | Traders use such apps to buy stocks for a few seconds up to, maybe, for a few months. |
| Risk Involved | The target is to buy stocks for an extended period and increase capital. | The aim is to buy stocks quickly and reap the advantage of mispricing. |
| | The risk involved is less as investors don't make decisions during short-term volatility. | The risk involved in trading is higher as traders try to gain from the unexpected short-term market volatility. |
| Capital Growth | Such apps target creating wealth over a long period by diminishing the risk. | The investors focus on grabbing a regular passive income in the face of bonus issues and dividends with long-term capital profits. |
| | Trading is aimed at making short-term profits. | You can grow your capital by making successful strategies regularly for the long term. |
| Analysis Approach | On such apps, fundamental analysis is conducted. | Here, technical analysis is conducted. |
| | It includes analyzing the cash flows, the statements of accounts, future growth prospects, and key rations. | It includes an analysis of graphs, charts, and previous movements. |
| Efforts Involved | In investing apps, you need to work hard in analyzing them initially. | On such apps, you need to analyze regularly and recognize the market changes and least mispricings. |
| | While keeping track of your investment, you do not need to put much effort after investment. | To earn exceptional returns, you need to analyze while putting effort into tracking your investments. |
| | The investor needs to make decisions according to the company's growth prospects. | Whenever you sell or buy a stock, you need to analyze it. A frequent analysis is high here. |

FAQs – Best Investment Apps
What is the safest app to invest in stocks?
In the market, various investing apps are widely used for investing in stocks. Such apps are developed to keep track of the safety and security of users' trading activity. They include encrypted firewalls to secure users' funds and transaction details from fraud.
What is the best investment app for beginners?
The beginners hold limited to no knowledge about the market trends. So, the best investment app for such newbies should be the one that offers features of portfolio rebalancing and automated investing so that there's no scope of losing hard-earned money by taking wrong steps.
Are investment apps worth it?
Yes, of course! Investment apps are usually easy to use. These are cheaper than paying for 1-to-1 financial advice. Also, such apps demand a small investment amount to start. For beginners, these apps provide the best place to start.
What assets can you trade on investing apps?
If the investing app is an online broker, like Fidelity Investments, Charles Schwab, or Robinhood, you can trade securities, such as bonds, stocks, ETFs, bonds, and options. 

Other apps that are more educational usually don't provide trading ability at all, like Wealthbase.