Brad Garlinghouse, CEO of Ripples, one of the top fintech mobile apps, once quoted
"As I was looking around, to me, what was happening in the blockchain and crypto world was a movement."
And it is no surprise how technology in the financial domain is giving tough competition to the traditional methods of delivering financial services. The fintech universe has startups and established financial institutions that leverage the power of technology. The startups are coming up with innovative ideas to replace traditional cards and cash, and the established institutions are trying to upscale user experience by making everything available online.
The market for fintech mobile apps has expanded with increased crypto awareness and investment. If you want to build a fintech app, then a robust market analysis is necessary. It would help if you were well-acquainted with the market leaders, their USPs, and their pitfalls to make a strong presence.
Recommended Read: Fintech App Development – A Complete Guide
What Is Fintech Mobile App: Long Story Told Short
In the simplest terms, Fintech Mobile apps are the ones that let you make transactions in a few clicks. The history of Fintech can be traced back to the 1950s and 60s when credit cards and ATMs were gaining popularity worldwide. Since then, technology has been changing the common person's transaction modes. Back then, Fintech was all about back office bank operations and trading, and now it is everything you can think of doing with your fiat currency.
With time the term Fintech has grown more substantial and more prominent. Advanced technology plays a significant role in giving the industry its face Today. The four pillars of Fintech building are Artificial Intelligence, Blockchain, Cloud Computing, and Big Data.
The AI algorithm reflects on customers' expenditure patterns, helping financial institutions understand their users better and offer customized services through fintech mobile apps. RPA, a part of Artificial Intelligence, is used to automate the tasks to be performed regularly. In big data, the market and the client's investments are analyzed to create new
Cloud computing saves the data and ensures that the information shared is stored in a protected environment. Blockchain is a growing technology that is decentralized in nature. It can eliminate the need for any third-party integration to make the payments. Best fintech startups use the technology to offer their users a safe and secure transaction platform.
In today's world, technology is king, and the Fintech domain is growing faster than any other. Here is a fact that supports the statement: We are in the middle of 2022, and there are already 60 startups that have gained the status of Unicorn. Fintech mobile apps have shown impressive numbers, and the growth is exponential.
Fintech Mobile App – Amazing Stats
As you decide to invest in the fintech industry, you must understand how the industry is in its full bloom Today.
In 2021, the Fintech industry accounted for $1 in every $5 investment in worldwide ventures.
Around 151 fintech unicorns were added to the list in 2021.
The total digital transaction value is expected to be $7,860,739 by the end of 2022.
By 2025, the number of digital transaction users would be 4,929,55 million.
If you are looking forward to building an application that can manage your users' money and help them be mindful when investing, this is the right time to invest.
Some of the best fintech mobile applications that are ruling the market now can help you build a unique fintech application that makes things easier for you. To get digital wallet app development solutions click here.

10+ Best Fintech Mobile Apps You Need to Check Today!
Before we check the list of the top fintech mobile apps, let's see the types.
Yes, you can choose from different types of fintech applications in the market. Depending on the operations and functions, you can select the right fintech ideas for your business.
Robo Advisors and Personal Finance: The applications that individuals use to invest and track their expenses.
Recommended Read: Personal Finance Applications 
RegTechs: The applications that regulate, monitor, and control financial compliances.
Digital Banks and Banking Services: The best pay apps and banking applications lie under this segment.
Payments and Remittance: The applications that are used for digital transactions.
Blockchain and Bitcoin: The applications that are used to make investments in the crypto exchange.
Insuretech: The applications talk about insurances and their clearances online.
Financial app developers list some of the best applications from each category that you can read and review before you decide to enter the market with your application.
1. Coinbase: Buy Bitcoin & Ether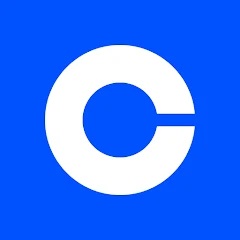 One of the most popular fintech mobile apps for purchasing, storing, and exchanging cryptocurrencies, Coinbase has more than 68 million users. The application has gained a solid customer base and is trusted by naive and experienced crypto investors. If you are new to crypto investment, our experts suggest using the application. It is simple to use and offers trading in over 100 different currencies.
The Pro edition is ladened with extended features and is available for more experienced users. Even though Coinbase charges a lot more than other crypto trading platforms, its ease of navigation and interactive user interface makes it one of the best in the market.
Standout Features of Coinbase::
Deals with cryptocurrency. Thus, the chances of fraud and hacking are reduced several folds.
Integrated videos and tests to help users learn and understand cryptocurrency.
Low account funding threshold.
Advantages:
The application offers immediate transfer of amount with other users
Has 2FA and multi-signature security
Has mobile and web services
Disadvantages:
Delay in fund deposits
It doesn't back cryptocurrency
Security can be an issue here
2. Revolut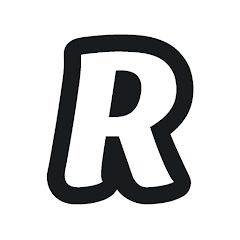 Revolut is one of the most exemplary fintech startup ideas of its time. It offers the users a feature-rich banking and payment experience along with a prepaid debit card that can be used for international purchases and ATM withdrawals. One can receive payments, convert currencies, and manage day-to-day banking with Revolut.
Standout Features of Coinbase:
Make international transactions as easy as national transactions.
Use various currencies from the same application simultaneously.
One can do crypto trading and gold trading from the application.
Discounts and rebates are offered as benefits when using Revolut cards.
Easily split the bills with your friends.
Manage spending by setting the limit to expenses via card.

Advantages:
No fee for account opening
The application can deal with multiple currencies
Supports crypto trading

Disadvantages:
Sluggish customer support
3. Robinhood: Stocks & Crypto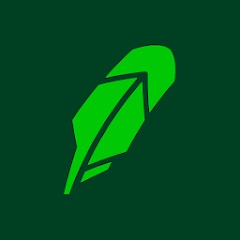 The popularity of the brokerage firm Robinhood is a success driver to its user-friendly trading app, which makes investing seem very simple for the users at competitively low costs. To keep up with the fintech mobile app competitors, many other platforms began actively eliminating commissions for trading stocks, options, other securities, and cryptocurrencies. Being able to invest as little as a fraction of a share, Robinhood markets itself as the perfect destination for younger investors with little to no expertise in the market.
Standout Features of Coinbase:
User-friendly and interactive mobile app interface.
Commission-free trading of cryptocurrencies, equities, and ETFs.
Fee-free accessibility from its network of ATMs with amazing deals.
Advantages:
Easy to register and create an account
Fee-free trading
Has a web and mobile app
Disadvantages:
Restricted products to choose from
Limited reports and access to information
Read More: How to Develop Fintech App
4. Nubank: conta, cartão e mais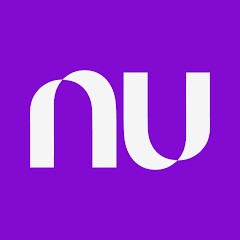 With more than 40 million customers in Brazil, Mexico, and Colombia, Nubank is the largest online bank in the world and one of the leading fintech companies in Latin America.
In 2014, they introduced their first product, a credit card, to the Brazilian market. This card had no fees and could be sent to the consumer in just two days. Not just this, Nubank also provides free personal and corporate accounts, free, fast money transfers, and other services to its consumers.
With complete digitalization of the banking facilities, Nubank has emerged as one of the strongest top Fintech in the US and around the world.
Standout Features of Coinbase:
Register free for personal and business accounts.
The rates of the investment are favorable for your savings.
Get a VIP, super stylish metal credit card with exciting perks.
Advantages:
The card is recognized globally
Commission-free transactions
Disadvantages:
Fees on fund transactions
Sluggish functioning
5. Chime – Mobile Banking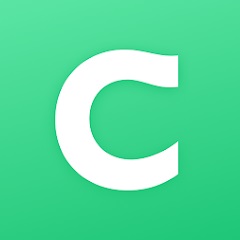 One of the best fintech apps, Chime, provides an interactive and exciting package with one protected credit card, one checking account, and one savings account that can all be controlled through a user-friendly app. The UI/ UX designers have done a fantastic job building an application with easy navigation. Chime is an excellent alternative to traditional banking. Checking accounts come with a few tempting offers, such as a 200$ fee-free overdraft limit and a 2-day acceleration of regular direct deposits. The savings account gives competitive rates and has no minimum balance requirement. The user can earn interest even with a single penny in their account.
Standout Features of Coinbase:
Offers automated saving tools.
The interest rates are competitive and do not harm the pocket.
Receive early deposits for the payments.
Related Post: Best Fintech app development ideas for your business
Advantages:
Easy and swift direct transfers
Marks your transactions automatedly
Disadvantages:
Lower interest rate
Limits funds to transfer from a savings account
6. Finch: Self Care Widget Pet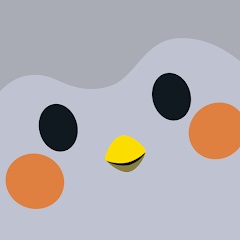 Finch is a technologically advanced application that lets users generate significant profits on their investments considering their checking balance. This implies that although your assets are continuously generating profits for you, you have quick access to your budget, including the invested amount, if in need. Direct deposits and free ACH payments are available through the application, which has no account minimums or additional costs.
The fintech app development companies believe Finch offers some of the most loved features and would see an upward graph in the time to come.
Standout Features of Coinbase:
Get personalized advice on investments.
Automated investment of the balance that you want.
Check for credit and investments via the application.
Access the assets via the application and use them when needed.
Advantages:
Offers financial services and budget statistics
Compares user spending and finance monitoring
Disadvantages:
Pretty new in the market to compete with the ones that have marked their presence.
7. N26 — The Mobile Bank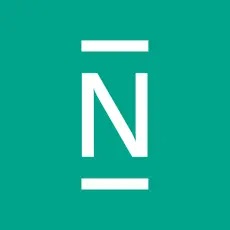 The budgeting application is one of the best fintech ideas to organize your funds. N26 is a reliable personal budgeting application with a tight feature set. N26, a company with over 7 million online users, provides free day-to-day banking services without monthly or annual maintenance costs, three free ATM withdrawals, and no foreign exchange expenses. The app also gives users access to merchant discounts, rewards, and the savings Round-ups function; however, only the premium edition has access to the second.
Standout Features of Coinbase:
Users can create sub-accounts for simple budgeting and money saving.
Get an intelligent report on the expenditure.
Check for guidelines when spending with others.
Easily impose spending restrictions to save your amount.
Advantages:
The application is one of the few that has a banking license
No charges for the sustenance of accounts
Disadvantages:
Clutches one currency
Sluggish user experience
8. MoneyLion: Bank & Finance App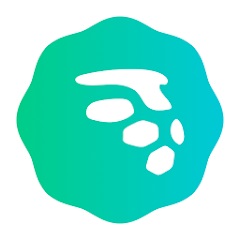 The fintech app, MoneyLion was released in 2013 and was designed and developed to take care of the financial demands of numerous users by providing a wide range of financial services. The application has affordable rates and offers various services under one roof. The users can invest, establish credit, handle daily financial tasks, and gain from cash advances. Although primarily aimed at younger audiences, most traditional financial services provided by conventional physical banks or credit unions are accessible to all smartphone users.
Standout Features of Coinbase:
Offers automated investing opportunities to the users.
It makes mobile banking easy.
Check for your credits to get loans.
Advantages:
One-stop solution for all your banking needs
Cashbacks and Rewards
Benefits of membership
Disadvantages:
Limited choices for investment
Complicated pricing
Checkout More: Investment App Development Features and Cost
9. Acorns: Save & Invest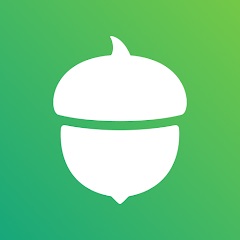 One of the top Fintech mobile apps for beginner investors is Acorns, which also offers a robo-advisor platform, a checking account, and tax-advantaged IRAs for retirement. The application invests the savings from your regular transactions in the market. A debit card, direct deposit, mobile check deposit, and other features of standard bank accounts are all included in the checking account.
Standout Features of Coinbase:
Automated investment of changes saved from regular investments.
It offers rewards to various businesses and comes with an instruction manual.
Advantages:
Automated investments
Cashbacks and Rewards
Disadvantages:
Restricted functions
Complicated pricing
10. Earnin: Your Money in Advance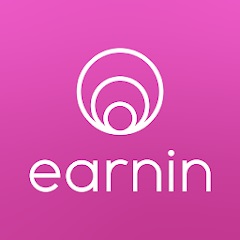 By giving users access to their paychecks whenever they need it, Earnin is a ground-breaking application that helps people attain more financial confidence and independence. The application is free, but instead of demanding payment, it solicits donations from users of up to $14.
Standout Features of Coinbase:
Check for paychecks quickly and request money as required.
256-bit encryption
Faster response
Advantages:
Easy to use
Encrypted messaging
Disadvantages:
Sluggish response sometimes
So, if you are looking forward to fintech app development, ensure that your team is well acquainted with these applications and understands their functioning. It has been a long road for fintech applications, and they are on a more significant path as we move forward. In the near future, traditional banks will be replaced by digital banks that are more reliable and secure.
11. Tellus: Earn more, faster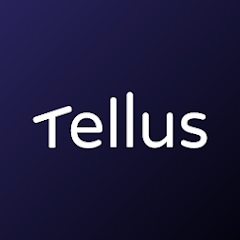 One of the most successful fintech startups, Tellus provides various services, including home equity lending, real estate investing, and cash management. Users can earn a daily interest at a 3 percent annual yield by having a Tellus Boost account.
With the help of a mobile property management assistant from Tellus Manage, consumers may manage rentals without making contact.
Standout Features of Coinbase:
Keep a record of assets and profits and distribute money
Real Estate listings from 16 websites
Expansive cloud storage
Advantages:
One-stop solution for realtors, landlords, and tenants
No funds required
Disadvantages:
Security can be an issue
Limited functions
12. Mint: Budget & Track Bills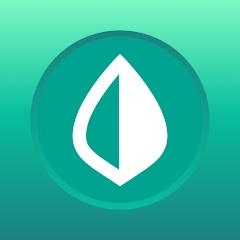 With more than 25 million users, Mint is the best personal banking app. This free mobile application allows users to manage all their financial accounts in one location, track their spending and savings, establish goals for their budgets, pay their bills on time, and much more. Users can examine their spending patterns over time and find strategies to improve their financial situation.
Standout Features of Coinbase:
Synchronization with the bank, your investment, and managing money.
Split your expenses into various categories to review at the week's or month's end.
Push notifications and alerts to keep track of your expenses.
Advantages:
Easy Download
Track income and expenditure
Disadvantages:
It doesn't have multi-currency transaction
Only one saving target with one account
It is exciting to see how advancing technology is transforming how we make transactions and to see how fintech app developers worldwide are anticipating the growth of the field.
Final Opinion
Yeah…
A long list with some popular names…
Fintech apps are gaining popularity as they offer the ease of managing expenses and track investments. The list can help you choose the best fintech app that suits your needs.
And if by any chance you are someone who is looking forward to investing in fintech app development we are just a click away!

Frequently Asked Questions