In the finance arena, things have transformed in the last few years, especially in the ways how people make transactions. Keeping in mind the evolving customer behavior, demand for ground-breaking fintech app ideas has grown exponentially in all the sectors, from banking to insurance to local financial institutions. Most startups working in this direction partner with FinTech Mobile App Development Company for unmatched and technologically advanced solution.
These financial apps manage all activities for companies and individuals. As traditional financial solutions lose tractions, these apps are liked for the practical solutions that accelerate banking processes. With cloud computing solutions, these apps make investing, consulting, splitting bills, and other financial services much easier and faster.
As per Pitchbook, FinTech technology gained $1.1 billion from venture capital investors in 2009. Then in 2020, this investment total reached $44.1 billion, which is expected to go much higher in the coming years.
So, what is FinTech technology all about? Let's explore it in detail!
What Are FinTech and FinTech Mobile App?
FinTech is anything that merges finance with technology. FinTech covers everything from big companies using digital money & algorithms for financial solutions to bookkeeping entries. Most manual processes done in traditional ways can now be accomplished in just a single click, which is the essence of FinTech, making everything simpler and faster.
In 2018, the finance industry market size was $127.66 billion, in 2022 it reached a remarkable figure of $309.98 billion and is expected grow at superlative CAGR of 10% to 12% through to 2025.
This clearly states that this industry has the potential for new ideas, and that's why most companies are investing in fintech app ideas.
The introduction of mobile apps has transformed how things work in most industries; and financial and banking institutions are no different. Today we see many financial firms brainstorming and mind-mapping fintech app ideas for investments, transactions, sharing ideas, etc. App like Venmo, Google Pay, PayPal, etc., have revolutionized how we interact with money these days. After all, today, most people own a smartphone, making it easier to manage their finances from anywhere in the world. These FinTech mobile apps make it easier for users to make transactions from anywhere in the world, invest in stocks at any time, ask for loans, etc.
Also Read: Guide to Develop Fintech App
Why Invest in FinTech Mobile App?
The FinTech market is the fastest-growing finance industry and boasts a CAGR of 8.6%. Financial transaction volume done via FinTech was $5.47 trillion in 2020, and grew to $6.6 trillion by the end of 2021. And not jus this, in 2022 there was over $25 billion worth of funding in the global financial services market that clearly reflects these applications and innovation around them is here to stay.
Hence, 'right now is the best time to launch a FinTech product.
• Presently, 90% of smartphone users make mobile-based payments.
• With more than $300 billion net worth Ant group is the leading Fintech Company.
• Today, 23% of the USA consumers are using services offered by a FinTech company, and over the years, it is only expected to grow.
• Presently, 94% of financial service firms believe FinTech will generate immense growth in this sector.
If you are looking for some great Fintech ideas for your app, this article discusses many of such ideas.
20 Fintech Mobile App Ideas for Your Finance Startups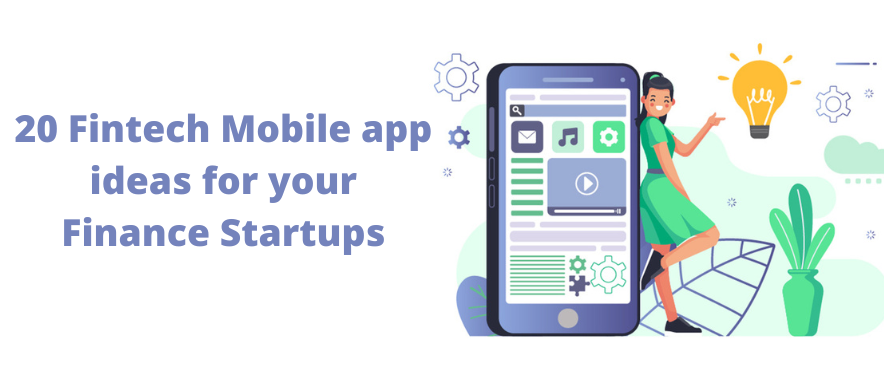 1. Digital Banking Apps
This FinTech app idea has the potential to generate immense profits, owing to its significance in automating financial transactions and other traditional banking services. People these days find it difficult to visit their local banks for money transfers, cash withdrawals or other banking services. They thoroughly enjoy the perks of digital banking, such as ease of making transactions, opening accounts & deposits, investing, adding beneficiaries, blocking cards, and a lot more with just a few taps on their devices.
Hence, this is one good FinTech idea to consider. If you have decided to build a digital wallet app, partner with the most reliable digital wallet app development company for advanced tech solutions and constant support.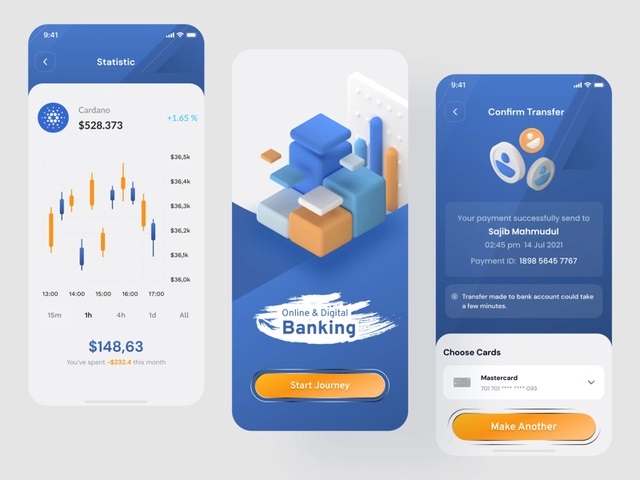 2. Stock Trading Apps
Developing Stock trading apps is an excellent idea in today's finance landscape. Trading apps use a mix of blockchain, Machine Learning, and AI to drastically improve trading results. After all, algorithmic trading eradicates the space for human errors, makes intuitive decisions based on data, reacts instantly to changing market situations, and allows traders to trade from multiple accounts simultaneously. With AI & Data Analytics, users can get quick insights regarding potential investments & make informed decisions. Today there are numerous trading & investment apps, like Robo Advisors, that help users learn trading and investment. One of the successful trading apps in the US market is Robinhood, which is estimated to cost over $7.5 billion.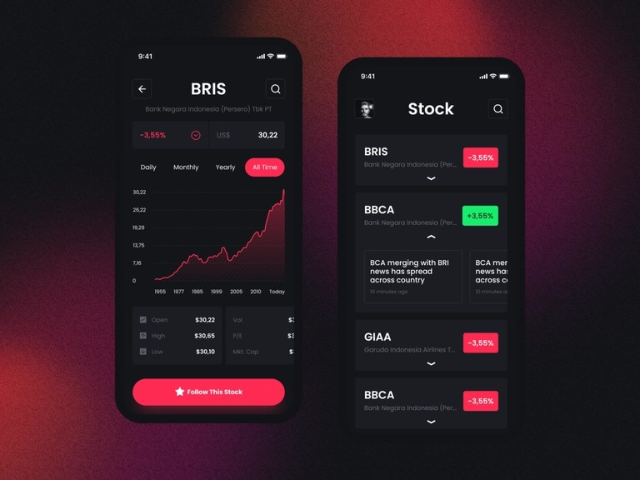 3. E-Wallet Mobile Apps
Thanks to digital wallets, today, people don't have to carry physical wallets or credit/debit cards, and due to the ease they offer to people, these apps are in huge demand. Using e-wallet apps, people make payments in just a few taps or using biometrics, and in return, they get lucrative offers or coupons. By 2024, the digital wallet market will be worth $7,581.91 billion. Hence, it is a profitable Fintech app idea for investors.
Also Read: How to Develop an Ewallet Application: Detailed Guide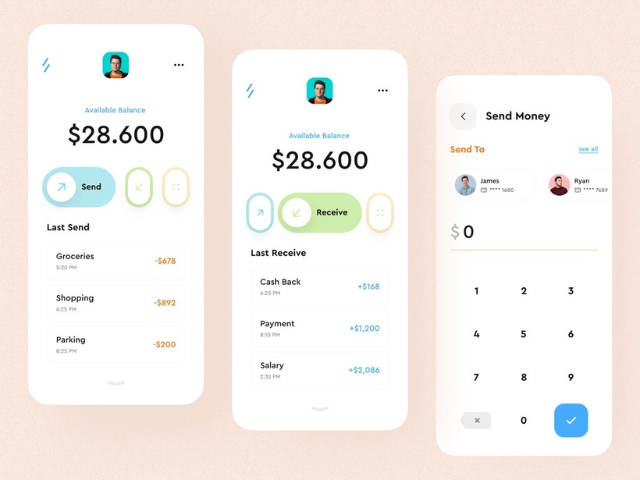 4. Virtual Cards Apps
In the future, we might see bank cards fully replace cash payments and even go digital, making the transactions as convenient as possible. Hence, it can be a good idea for your Fintech startup to leverage the potential of Visa and Mastercard-based virtual cards to simplify regular payment and complex investments like cryptocurrency transactions for your clients.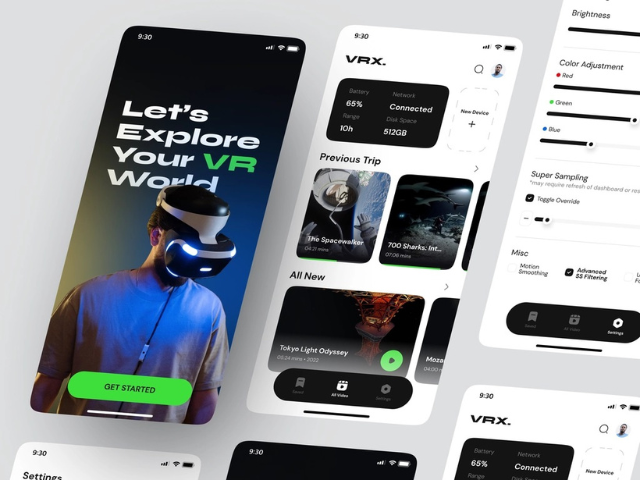 5. Loan Lending Mobile Apps
The pandemic made many individuals and businesses look for quick loans to provide for their needs. And these Loan Lending apps, powered by Artificial Intelligence and Big Data Analytics, simplify the loan assigning process by analyzing customer data, credit history, behavior patterns, and shopping activity to indicate whether a customer qualifies for a loan. Here the money borrowed via lending apps comes from banks or peer-to-peer lending (borrowing money from other individuals).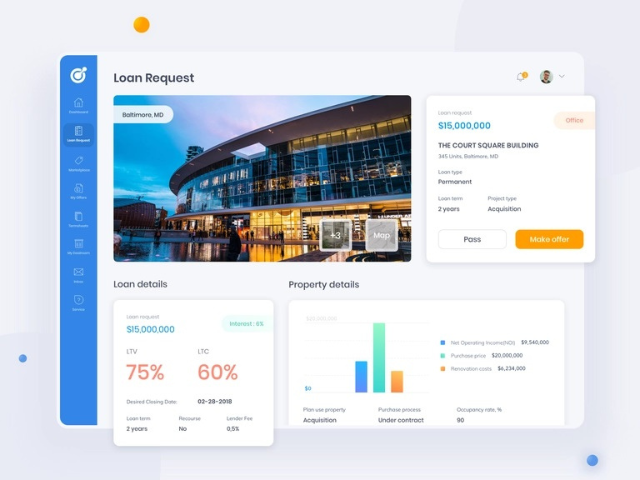 6. Payment Mobile Apps
Quick and risk-free money transfers are in huge demand nowadays. Everything from digital money, electronic wallets, international money transfers, UPI payments, and apps to transfer money from buyers to vendors come under this category. Most of these apps handle money transfers in multiple currencies, even crypto-currency.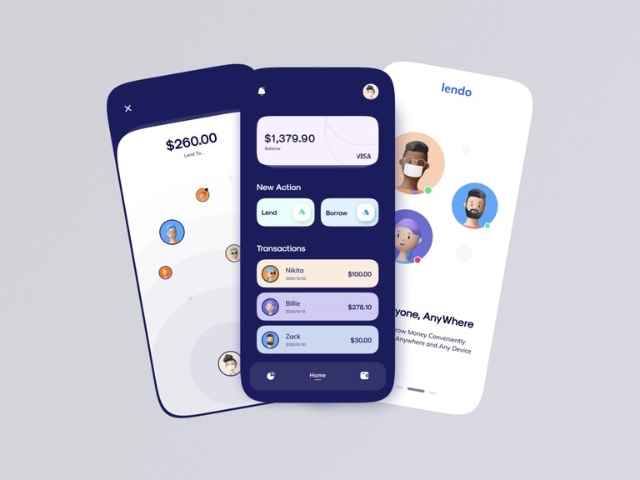 7. RegTech App
These apps help businesses comply with the laws & regulations and eliminate risks associated with regulatory issues. RegTech apps are developed to help users monitor new regulations, translate requirements into concrete steps companies can take to avoid penalties, identify risks, and run compliance checks.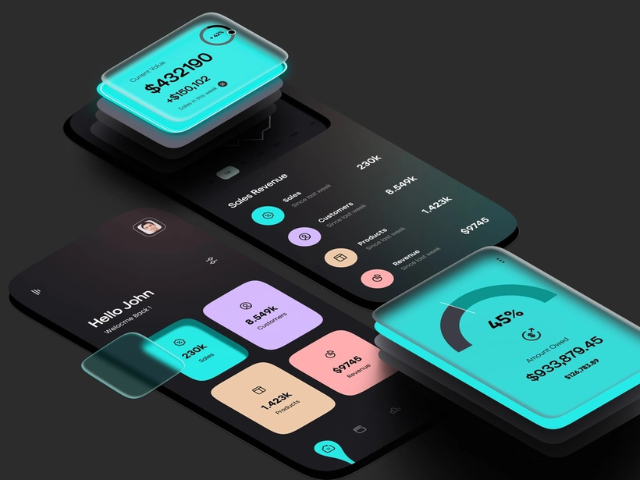 8. Digital Credit Cards
Cashless is the gone trend, now people are going cardless. With several digital card applications available in the market, the Fintech industry is seeing new dimensions. Using these applications is similar to using your physical cards. You have a maximum limit, pay bills, buy things, etc. A physical card is delivered to you simply for the details that you would need to access the application.
If you are looking forward to making it big like Wise or Blur then this surely is your calling. This is one of the least explored Fintech app ideas one can monetize on.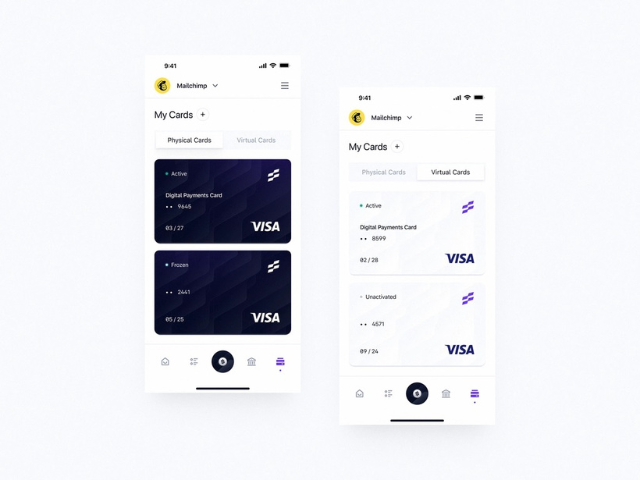 9. Peer-to-Peer Payment Mobile Apps
If looking for fresh Fintech app ideas, they are a good idea as they are meant to transfer money between individuals, for instance, friends and relatives. The money gets transferred directly from the customer's account to the recipient's electronic wallet. These days P2P payment apps are connected with digital wallet services, banks, or standalone payment services, such as PayPal.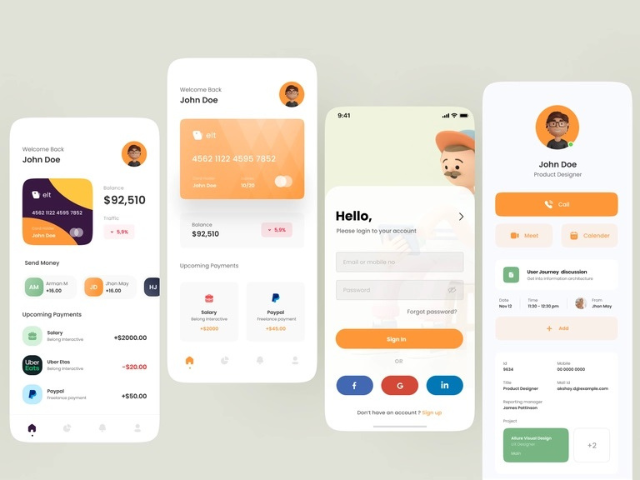 10. Crypto Wallet Applications
This is a renowned technology used in the financial sector. We also expect tremendous future growth of Blockchain technology and its applications. Numerous entrepreneurs and startups are investing in Blockchain technology in many ways. As per a recent survey, a community says that by adopting blockchain technology, financial companies gain the potential to save $12 billion per year. These Crypto wallets allow their users to buy & sell cryptocurrencies in a hassle-free way. And this is why many businesses are investing in blockchain app development by incorporating advanced features.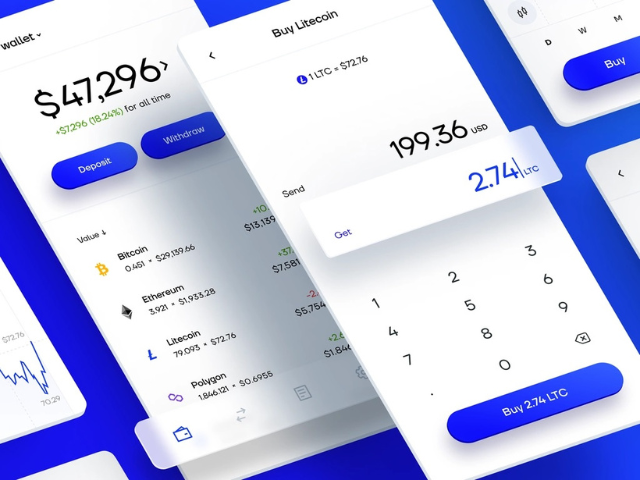 11. Crowd-Funding Mobile App
When brainstorming FinTech ideas, think of developing a startup for other startups. The Crowdfunding apps allow aspiring entrepreneurs to raise money for their initiatives. Also, they offer proof-of-concept capabilities by posting the startup idea on a crowdfunding platform; this way, they can quickly find the interest of investors in their initiative. One example of such an app is Kickstarter, with a large user base and achieving significant milestones as a crowdfunding app.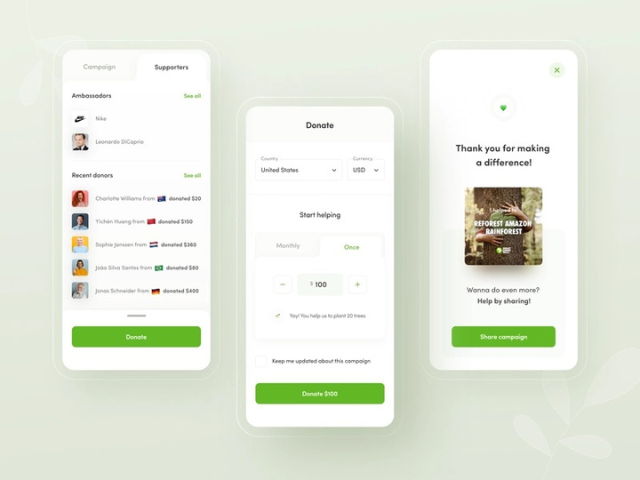 12. FinTech Corporate Training App
Fintech to date is a sunrise industry with a larger group adopting its methodology every day. If you are looking for a reliable start-up idea in Fintech then training the corporates to adopt in changing paradigm and ditch their traditional methodologies to keep up with the changing world would be a great idea to research and move forward with.
13. Personal Finance Management
For many people, it is not easy to manage personal finance; after all, not everyone is financially literate and constantly needs financial advice services. It is why it is one of the top FinTech startup app ideas. Many apps with Robo-advisers offer their assistance on savings, retirements, and investments.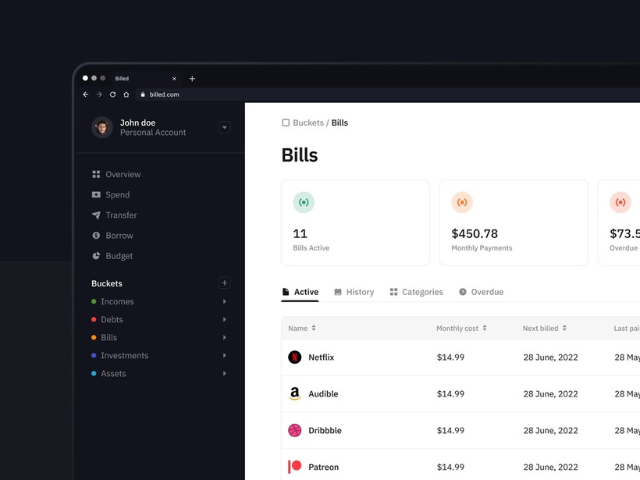 14. Cryptocurrency Exchange App
The reason behind the immense popularity of Cryptocurrency apps is that it eliminates intermediaries. Developing a cryptocurrency exchange platform can be great for a startup as this market will grow at a CAGR of 7.1%. Crypto exchange platforms simplify crypto trading for fiat currencies, such as Litecoin, Ethereum, Bitcoin, etc. In some instances, these apps also allow exchanging cryptos for other assets. If you intend to own crypto trading apps, you will be an intermediary between the buyers and sellers. Besides, you can consider developing a crypto arbitrage bot as a standalone app or as a part of your crypto exchange app. Partner with a Crypto wallet app development company that would understand your business needs and help you with a solution that makes exchange easier for users.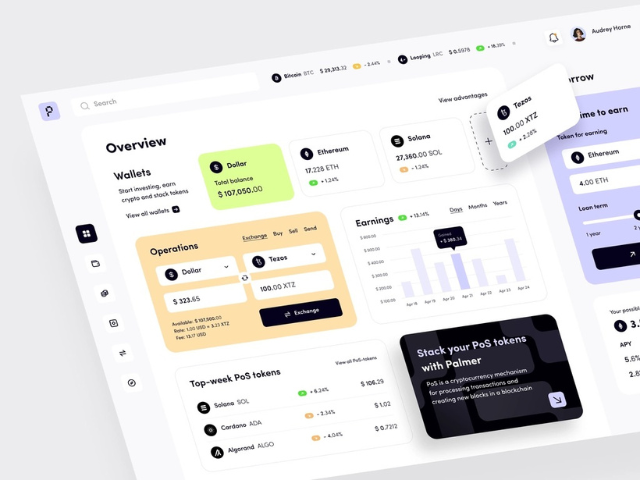 15. Insurance App Development
Post-pandemic situation, we have witnessed a flood of new FinTech apps focusing on affordable insurance plans. These apps use AI & Data Science to collect, process, and evaluate customer data, locate risks, and help with insurance underwriting. With Fintech app solutions, insurance companies can accelerate operations and offer better customer service. Apps in this category target various insurance domains like health insurance, car insurance, etc.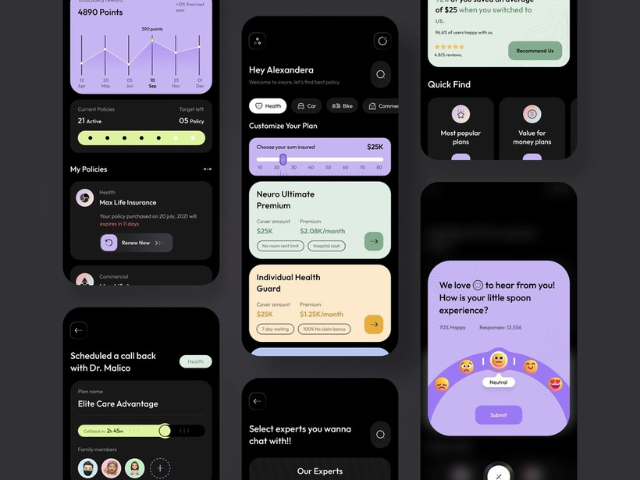 16. Payday Loan App
This is an exciting app idea. By developing this platform, you can provide the app users a specific sum as a loan in their crises like hospital expenses, EMIs, and bill payments. All the users need to do is add data about their work and connect it to a bank account. The app monitors working hours so the users can cash when they require it. The app will deduct cash as the users receive their paychecks. These are some of the proposed features to include in your app:
Get a loan of a specific sum with just a few clicks
Alerts & Notifications of forthcoming payments
Safety & Security of bank details
No hidden fees or charges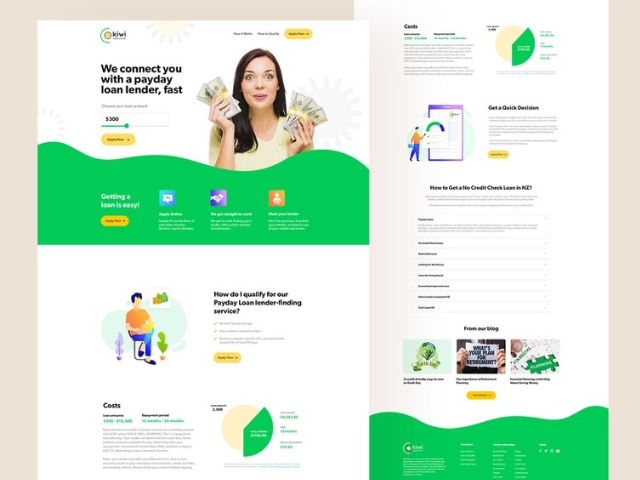 17. E-Mortgage Apps
With the Covid-19 situation, the mortgage market has suffered a hit and made it harder for people to get a mortgage. However, as the situation is returning to normal, mortgage rates have dropped with newly emerged e-mortgage apps simplifying the process. Today e-mortgage apps are offering contactless mortgages that are being embraced by people post the Covid-19 crisis.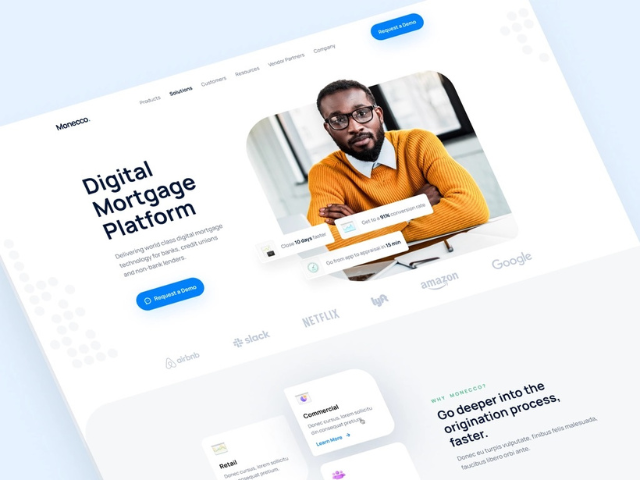 18. Investment Mobile Apps
An investment app allows the development of the right product appealing to micro-investors. With these apps, the average users get access to platforms where they can quickly deposit funds and place buy & sell orders. For an entrepreneur or startup founder, an online investment website opens your startup to many people interested in investing in stocks and other investment platforms. However, these people might lack the financial resources required for making direct purchases via official means.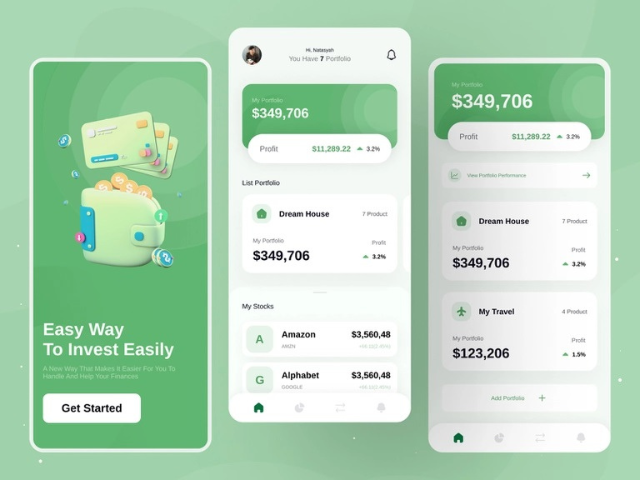 19. Financial Record Maintenance Apps
Maintaining tax invoices, payment receipts, and other financial records can be difficult for many. Hence, these apps can make financial record maintenance easy for busy individuals.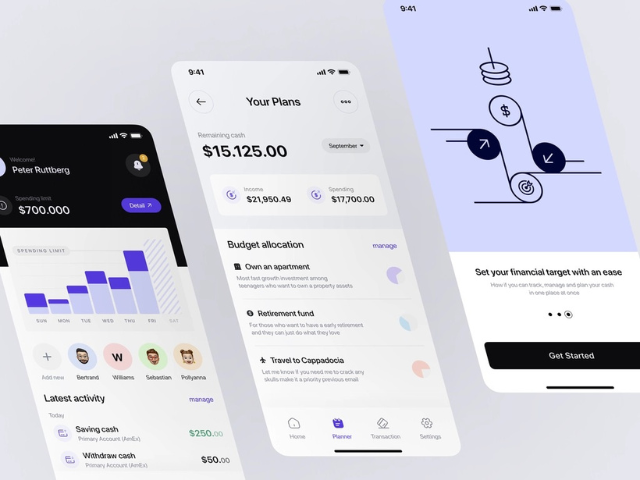 Latest FinTech Technology Trends
Here we have mentioned the crucial aspects of FinTech apps helping this trend flourish:
Robotic Process Automatic (RPA)
Robo-advising is an effective way for FinTech to attract millennials, and it is a great place for investing in the financial app development sector. The technology offers users the most tailored and future-focused financial advice at very cheap costs, which is possible through its machine-learning-driven software. They even look at the users' spending & assets to analyze how to boost after-tax profits. Further appealing is that the entire procedure requires little to no human interaction.
Voice-enabled Payments
This technology allows users to save time typing and finding financial information. Its natural language recognition, processing, and generation enable users to get information about their bank balance and make easy transactions without picking up the phone. Voice-enabled payments win many more clients as users like voice assistants' convenience.
Blockchain Platforms
This technology makes fast & secure transactions possible. The blocks in the chain consist of batches of data that, upon being assembled, represent a single entity. The data stored in the blockchain doesn't reside on any centralized server as it's distributed across the whole blockchain network. This way, it ensures the Security & integrity of the financial transactions as there is no node for hackers to attack.
Blockchain solution providing companies are gaining constant popularity in the market and it adds new level of security to fintech ecosystem.
Sensors & Internet of Things (IoT)
This pioneering solution leverages the power of interconnected devices to the internet, helps gather real-time information, and allows enhanced decision-making.
Augmented Reality/Virtual Reality (AR/VR)
This trend has been in the technology market for quite some time and plays a significant role in increasing the efficiency of FinTech apps.
Biometric & Cyber Security
Security is essential for Fintech apps. It is why advanced technologies like DevSecOps, and Source Code Analytics are used to secure people's money and data. FinTech's future majorly depends on biometric authentication methods. And that it is a crucial FinTech trend at the moment. Soon, voice or face recognition and fingerprint scanning will bring basic security functionalities. In the coming years, we may also see iris recognition options or palm vein patterns becoming common. The amalgamation of login simplicity and impenetrable data protection makes biometric technology unique.
Artificial Intelligence (AI) and Machine Learning (ML)
With integrated into FinTech, these technologies recognize scrupulous activities and offer customized financial advice.
RegTech (Regulatory Technology)
These technologies allow financial institutions to adhere to all local and international regulations. With the help of RegTech, businesses can automate most of their procedures, like report preparation & submission, customer identification verification, transaction monitoring & reporting, and a lot more. At the same time, it enhances client retention.
Things to Consider Before Developing FinTech App
Conduct Deep Research
It is a good idea to pick a specific market for insurance, mobile banking, personal finance management, crowdfunding, and financial decision-making. Once you decide on your market niche, conduct proper market research to find your target audience based on age, gender, and country. This way, your FinTech app is sure to attain great success.
SWOT & Competitor Analysis
This approach will allow you to find sound knowledge about your product so that you can take on the market accordingly and perform excellently regardless of who your competitor is.
Learn about compliances & Gov Regulations
Gov Regulations and legal compliance play an integral role in some apps, and FinTech is one of them. They are making sure that your Fintech apps adhere to the govt. Regulations are crucial. Otherwise, it has to bear repercussions in the future.
Hire Experienced FinTech Developers
It is difficult for a finance app idea to succeed without an expert and experienced mobile app development team. Hence, hiring experienced developers, be it Android or iOS developers, is vital to turning your app idea into a reality. They will help you pick the right technology stack, revamp business strategies and make your Fintech app idea a success.
Work Hard on UX/UI, Cyber Security & Database
These are critical aspects of a FinTech mobile app, and that's why immense attention must be devoted to the app design and the Security of user data.
Prefer MVP Approach Instead of Full-Fledged FinTech App
It is crucial to first test products with Minimal Viable Product (MVP) before developing a full-fledged FinTech app. It will help in entering the market faster and also help to raise funding.
Conclusion
In this article, we discussed many Fintech app ideas that a startup can embrace and start working on, along with the technology trends and essential steps to follow to make your FinTech a big success upon its launch. Get along with the right FinTech app development company to get the needed support in your app development journey.