Baby Learning Mobile App Development Cost & Features for an App Parents Would Love!

By Priyank Sharma

January 13, 2021
The dependency of every age group on mobile phones, especially in the Kids has raised the demand for Baby learning mobile app development. From unlocking the phone to playing rhymes, watching tutorials, etc. everything has become a piece of cake. According to an estimation, 64% of the crowd found learning from apps or online platforms more convenient rather than classroom studies.
Another survey discloses that 89% of smartphone users download apps, out of which 50% are for learning purposes. Parents are also using online video tutorials and e-learning apps to provide safe and reliable study culture to their children. Hence many companies are investing their crucial time in developing unique kids learning software.
Now, if anybody wants to learn about the development cost, features, cons, etc. details then do read the coming paragraphs. The coming information will give you a detailed account of baby learning apps.
What is Baby Learning App Development?
Before we jump on-to the specific criteria, it is crucial to know What is Learning App Development? As the name suggests, it is the production of an application that is focused to inform about something or a user can get some knowledge from it.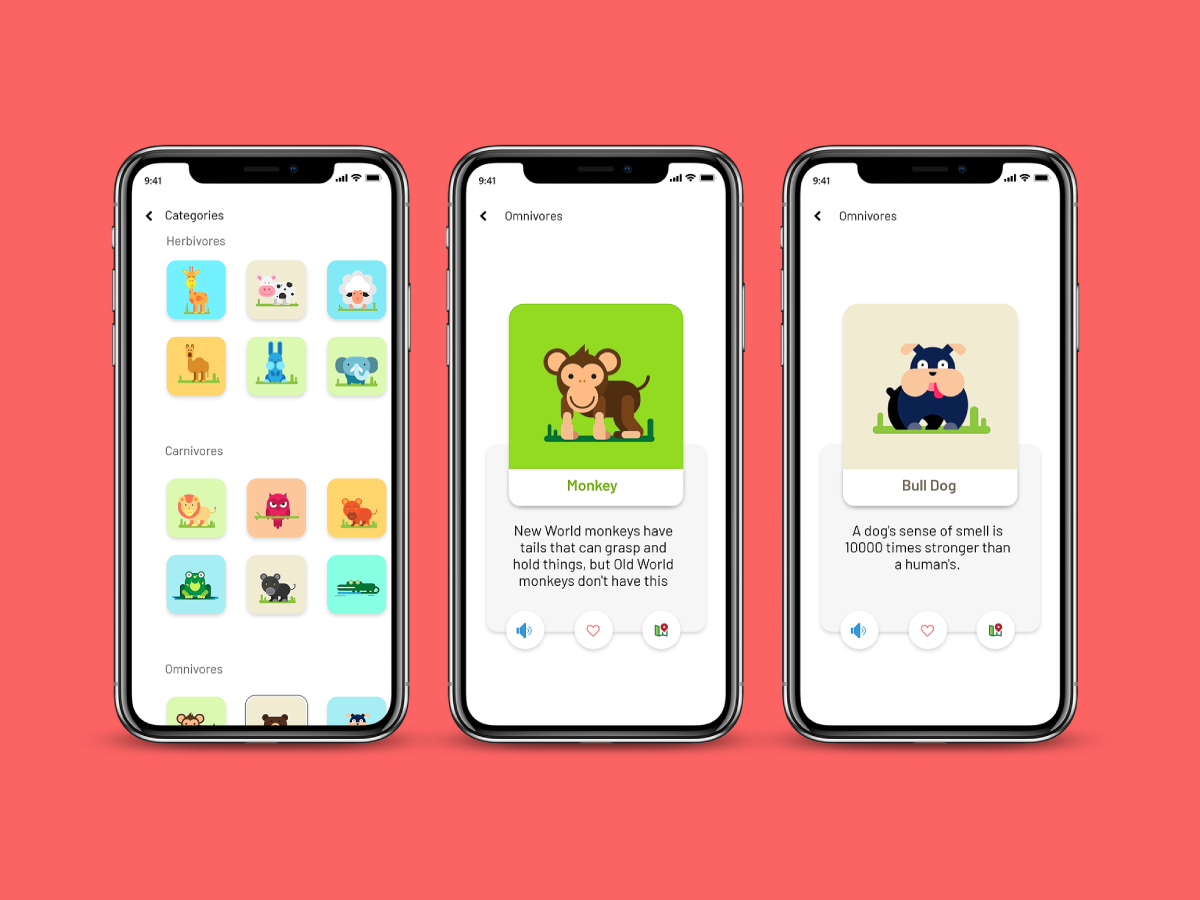 In the present situation, where education is among the top segment being impacted badly by pandemic, kids learning apps were the boons to the parents for covering some part of the syllabus. Although, classroom learning is not replaceable, yes, learning has sorted so many topics for kids. That is why baby learning mobile application development is the current trend.
How Many Types Are There?
After getting an account of what does kids learning app development means, now check how many types are available for kids learning apps in the market:
Courseware
Classroom aids
Assessment Software
Reference Software
Specific Educational Purpose Software
Courseware:
The app is designed for sharing tutorials on specified courses. Anybody specific about the course line can download such applications from the respective platform.
Classroom Aids:
An app for classroom sessions where the content of the course from the app is projected on whiteboards or screens.
Quiz Apps or Assessment Software:
These applications are dedicated to trivia quizzes and other types of quizzes or puzzles. It contains several assessments on many other topics and then gives you scores based on your performance. Mock tests are the best examples of such apps.

Reference Software:
Such application development is performed usually for an encyclopedia or dictionaries.
Specified Education:
These apps are niche-based like typing tutors, driving tests, healthcare solutions, etc. Now, for those who want to enquire more about the children's learning apps then here is a piece of information for you.
Baby Learning Mobile App Development Features
Features are the pointers about why anybody should go with mobile app development. Especially, when it comes to the development of educational applications for kids. Therefore, we have shared some key elements that need to be considered while developing android/iOS learning apps for kids, toddlers, Takedown all the points or keep reading the details:
Simple Interface
When the targeted audience is Kids, then you have to be so basic with your designing and development. The development should be as effortless as it can be. Any child accessing the app should enjoy and understand each action on the developed app.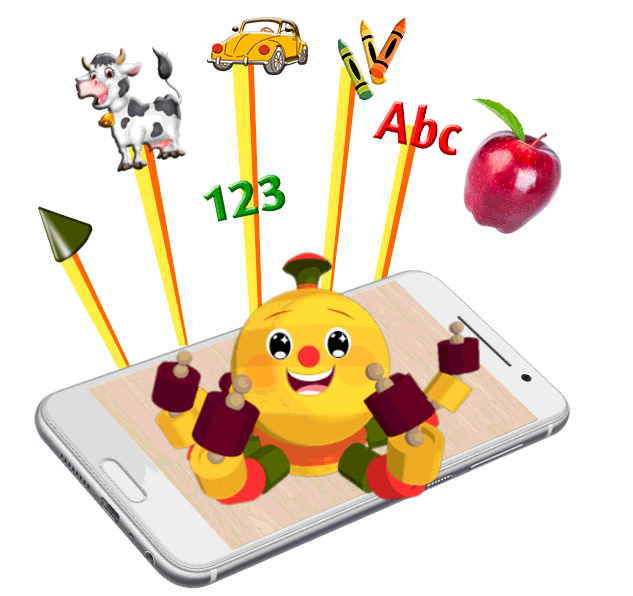 Free From Ads
Many companies put unnecessary ads, pop-ups, links, etc. on their apps, it should not be a part of a baby learning application development. Because that becomes problematic for the child to access the app and other sections.
Parental Controls
Locking in the menu, operating settings, changing levels in the application, etc are some basic features that should remain with the parental control only.
Volume & Mute Buttons
Generally, the kid's app contains rhymes or music which sometimes reduces the focus of the child from the actual content. There should be volume up and down buttons, mute-unmute options so that distraction does not happen.
Easy Vocabulary
It is always recommended to use simple and easy vocabulary to entertain students of all age groups. Either it is a toddler or an elementary student, everybody should understand the content of the app very clearly.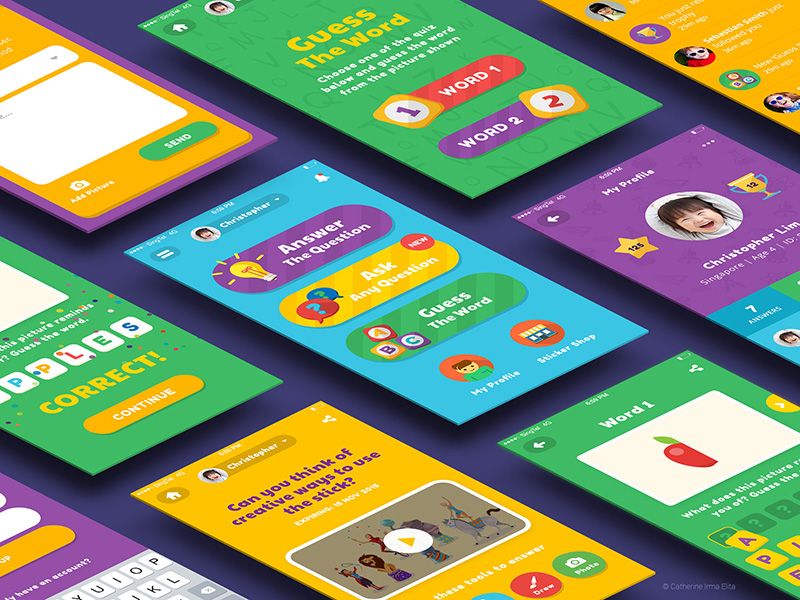 Smart Action Buttons
Placements of action buttons are a point of pre consideration. The mobile app developer should build an app that has minimum buttons or clicks with lots of good information. Too many buttons often lead to complexities and sometimes parents too become unable to access the app properly.
Proper Feedbacking
Feedback of the parents on any app development is what any developer should pay attention to. Feedbacks on wrong answers, bugs, or errors in accessing any section, display of information in an inappropriate manner, etc. are a few pointers that should not be avoided. These are to be noted down and implemented for the flawless functioning of the app.
So now that you have acquainted with the baby learning app features, it's time to have an eye over the cost incurred in developing such apps. It depends upon the niche of the application first.
Secondly, you can take an estimation from the details below:
Jot Down Kids Learning App Development Cost
Cost is what anybody seeks before implementing anything. Every development takes place on some predefined budgets. Development can be both extravagant and pocket-friendly. It is up to this, the post-market
So this article is here to help you out in taking an account of how many bucks you have to have in your pocket to get a sober application meant for kids learning. Costing always depends upon the technique and utilization of it depends upon the skills of the developers.

The basic cost of developing such apps is $3K to $25K. Depending on the Geography locations the cost of development are:
US based developers: $120-$160 per hour
South-East Asia Based Developers: $50-$100 per hour
Europe Based Developers: $110-$130 per hour
So before we dig out the costing, let us understand what elements impact the costing? After getting this knowledge, an assumption about a lump-sum budget for development is possible.
Elements that Affects the development Cost of a Baby Learning App:
Before you step-out to any IT Firm for your educational app development, read these aspects to get the best quotation possible. We have jotted down some major elements which will surely help you in setting up the right budget for your app-building.
Professional Personnels:
Development is done by a team of professionals that can skyrocket the success of your educational apps in comparatively less time. Most of the companies pick to outsource their professional and skilled employees for app development. The outcomes of such actions can be result-driving.
This includes a team of Project Manager, Developer Count (Android/iOS (as per the project), back-end team for framing the required APIs, quality assurance engineers and UI-UX designers. This hierarchy seems to be the perfect blend of smart & professional teamwork.
Research & Analysis:
A go-through is developed before preparing the application for kids learning. The marketing team check back on the prevailing market conditions and prepares an analysis of the responses of the clients on the application. It is always better to have an overview of the market in the mind before building an application. It is always necessary to have an overview of the market standards, competition on the app type, skill-set needed, etc.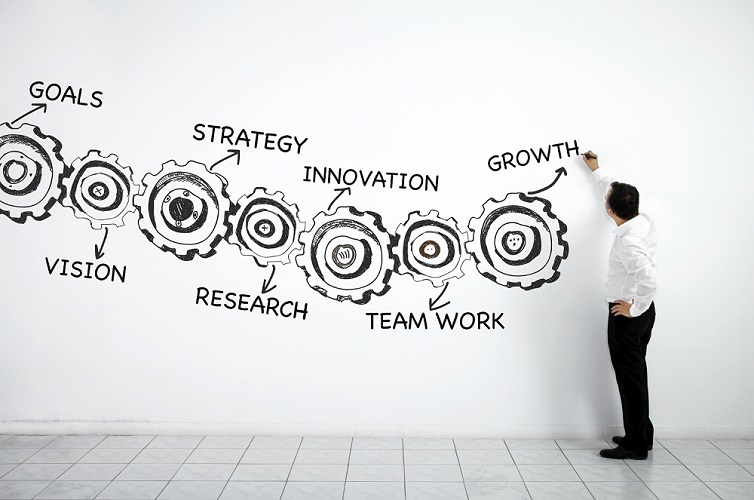 When it comes to the development of an app, experts say a pre-market analysis and post-market analysis is the mandate step. It enhances the chances of success as any drawback or advantages are pre-determined.
Right Platform Selection:
With the emerging technology, it has become a pain in the neck to choose the right platform to develop an e-learning app for kids? Applications can be built for iOS, Android, Window-based, etc. platforms. Also, can go for IoT based app development. The said platforms require various levels of skill-set in the designing and engineering part. Hence, it becomes daunting which platform to support and also becoming confusing estimating the actual cost.
You need to be careful in choosing between Native and Hybrid App development also. Costing on both of the platforms comes different from a different range of features. Hence, choosing the right platform for building an app is another task impacting the cost of the application development.
API Integration:
Now the application so developed might have several APIs to integrate. maintenance of  APIs is necessary as they keep interacting with the Applications. This also impacts the costing part of the development process. Without maintaining the APIs, the version of the app sometimes becomes irresponsive.
There are a few more reasons which are Team selection, Application Type, Client's Expectation, etc. These are also some major pointers that directly or indirectly impact the kids learning software Cost. But for, now these are the key points which one should consider on a priority basis. Now, we will discuss the Benefits & Drawbacks we get on doing learning app development.
Benefits of Baby Learning App Development Company
Why is there a need for Educational App Development for Kids? The answer is quite simple, that is, It becomes very easy to make your child study. The complete benefits of the baby learning app development have been discussed ahead.
Read all the details and get your development done:
24*7 Availability:
Studies in the online mode i.e. from online channels or the applications are quite easy and adaptable. The child or parents both can access the data at any time or any place. You can either study during the day or can have your sessions in the evening. Parents find this concept more convenient as they can make their students study in those hours in which they are available.
Interactive and unique sessions:
The videos and infographics presented on the platforms remain in the mind for a long time. Parents also like the information being presented in the charts, videos, songs, or rhyming forms. Simultaneously, it enhances the catching powers of the child as studies say that humans are more adaptable to videos, songs, rhymes, etc.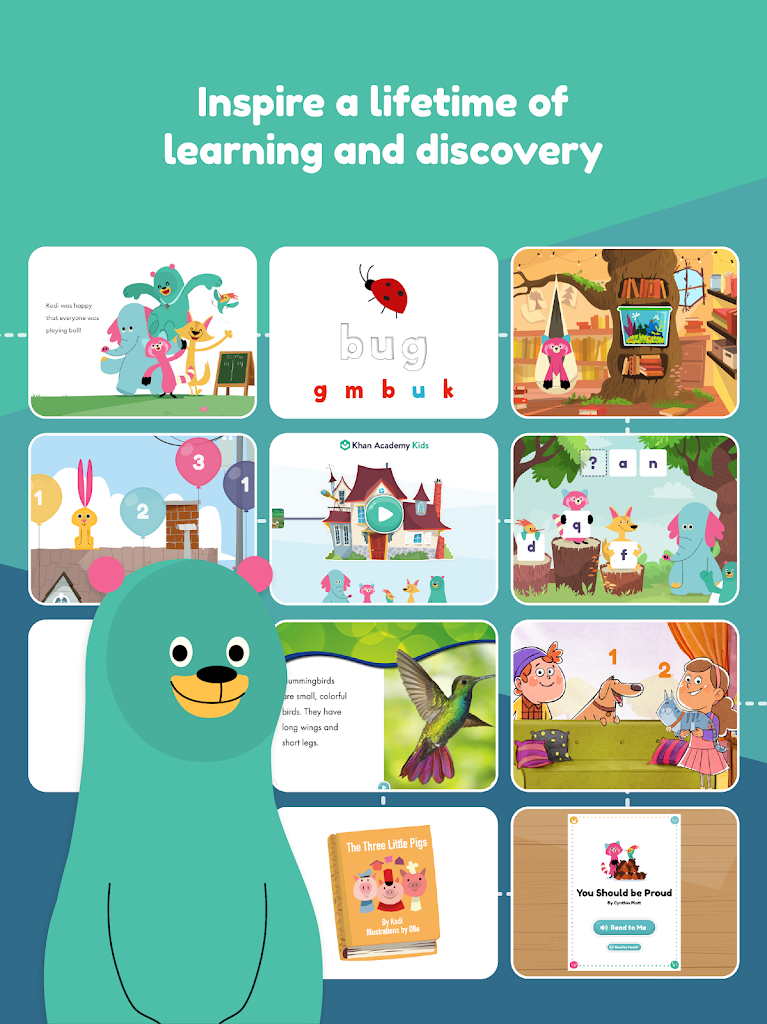 Interactive sessions like Quiz, Puzzle, Match the Following, etc. make any student fall for the education or towards the respective topic.
There are many other advantages like Quick Classroom Interactions, Habit of Using the Internet, Dynamic Learning in Kids, Toddlers, etc.
To sum up:
Children learning apps development has gained huge popularity during this lockdown especially. People are accepting this concept and children too have become familiar with the online learning patterns.
But there are a few signs where these concepts have proved to be the most annoying concept. Well keeping all aspects apart, Kids learning app development will be the new normal in the coming days.