With the outbreak of COVID-19 and the digital domain gaining popularity, the world has moved to virtual gatherings. Around 70% of respondents moved a part of their or almost complete face-to-face conversations to a virtual event hosting platform. If you are looking for a guide that can solve your all doubts regarding Virtual Event Software Development then you are at the right place. Many organizations are leveraging the power of technology to ensure that their employees and clients can easily connect and come under the same roof for discussions and gatherings. With travel being limited and social distancing being the new normal, organizational functions and operations cannot take a backseat. Let's discuss the complete process of the Virtual Event Platform Development and important factors regarding the Virtual Event Management App.
Significantly, getting a Virtual Event Management App exclusive to your business would be best. The best way to host a successful and highly rewarding virtual get-together is to go through the development drill on your own. You surely do not have a mobile app development team to help you in the process, and hiring a new section for a short time would question your credibility. In this case, you can hire a virtual event Management app development service that would function as your unit and would bring a solution that earns you a great customer base.
Why Host a Virtual Event?
The idea behind the virtual event app development is to let you leverage the power of the internet and bring your business to the limelight. To host and manage a virtual event you will need a Virtual Event Management App. The idea remains the same to bring your product and services to your customers, drive leads, generate revenue, drive adoption, and build credibility. The event organizers and other team members have been organizing events supporting all of these purposes. Now that the world is going digital it becomes more interesting to hire a Virtual Event Management App development team that can help you stay in line with the trends. If we talk about Virtual Event Hosting Platform Development then it is like an online tool that enables users to plan, promote, and host virtual events, such as conferences, webinars, and workshops.
Importance of Virtual Event App Development (Benefits)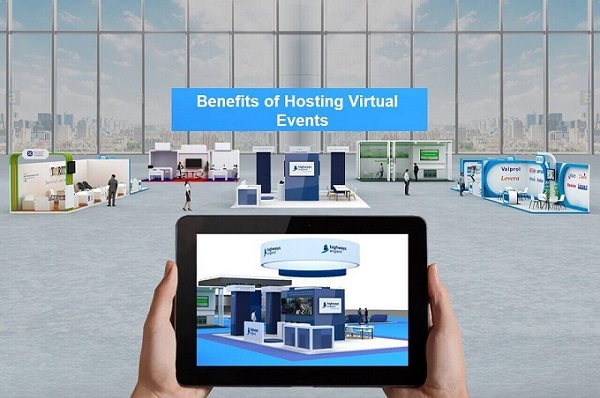 Saves Time:
Hosting an event online would save you time. It would save preparation time, travel time, and conduct time. In case real-life gatherings are conducted the participants would need some travel time but when we talk about virtual events no travel time would be needed. Save your time is an impressive reason that tells us the importance of Virtual Event Hosting Platform Development.
Your employees and attendees could be available anytime required.
Budget-Friendly:
When we run a business, the foremost thing that matters is cost-effective solutions. Over the years we have seen this sudden shift from real-time engagements to virtual event hosting which is 75% less expensive. Here you would save your investments on staff, venue, setup, takedown, attendee's hotels, meals, travel costs, and other details. Virtual Event Hosting Platform Development is budget-friendly.
Virtual event hosting services are budget-friendly alternatives to real-life events.
Global Solution:
Engagement can increase quickly when you go global. You can easily promote your event over the internet and get a greater number of people with the help of the Virtual Event Management App. With an increase in the number of attendees, you can consider reaching a wider audience in less time.
Read More: Best Machine Learning Platforms in 2024
The flexibility of the Event (benefit of Virtual Event Management App):
When discussing the event, one gets the flexibility of using the platform to broadcast the event. You get a lot of alternatives to join attendees, conduct events, kickoff sales, or other events. With the help of Virtual Event Hosting Platform Development, you can increase the flexibility of the event.
Build Connections Easily:
With virtual event hosting platform development, one gets a chance to expand their connections. Since you do not have limited conversations with limited people, you can continually expand.
These are just a few benefits of organizing virtual event platform development. It would also make it easier to expand your business to a larger audience in no time.
Another essential aspect we need to consider when talking about online event platform services is the kind of event it would host. The kind of event that would be conducted would play a major role in the software development process.
How Do Virtual Event Management apps work?
There are various kinds of events that are to be conducted virtually. The podcasts, some interviews, etc. When discussing these events the prominent ones are webinars, virtual conferences, internal hybrid conferences, and internal hybrid events. The virtual event hosting software you decide to build should offer a platform that is transparent and easy to host the event.
Webinars
When you decide to reach virtual event hosting services for an event platform, you can develop a platform that can be used for webinars. These webinars are typically 45 minutes to 50 minutes.
The webinars could be free or charged. Depending on the nature of the webinar, it could thrive to be 100% attendance.
Online event platform development experts use video editing tools that allow Q & A, to present live or pre-recorded videos.
Virtual Conferences

When talking about online event hosting software, it must be designed in a way those virtual conferences can be handled. It is built around a live, complex agenda that includes important notes, sessions, breakouts, and others. Online event platform development needs to be a well-thought strategy that can serve your industry.
Internal Hybrid Events
The organizations find virtual event platform costs quite feasible. They can conduct internal hybrid events where any organization can bring together its employees from various locations together. With virtual event hosting services, you get solutions that let you share multiple contents easily.
External Hybrid Events
Another reason why you need to think of building a virtual event hosting app. External events are events that are happening outside of your organization. These events require a high level of video editing and capturing. Thus the event hosting software cost for such apps is a little high.
These are a few types of events that you may want to include in your virtual software app. It is not just the features and the response of your app but also how to host a virtual networking event that determines the engagement.
With rich features, your virtual reality app can surely be in a win-win condition.
Virtual Event Hosting Platform Development Features -Developers Can't-Miss
We have been working on several app development features over the years to ensure that your virtual event platform misses nothing. The app needs to be laden with features that are interesting and rewarding.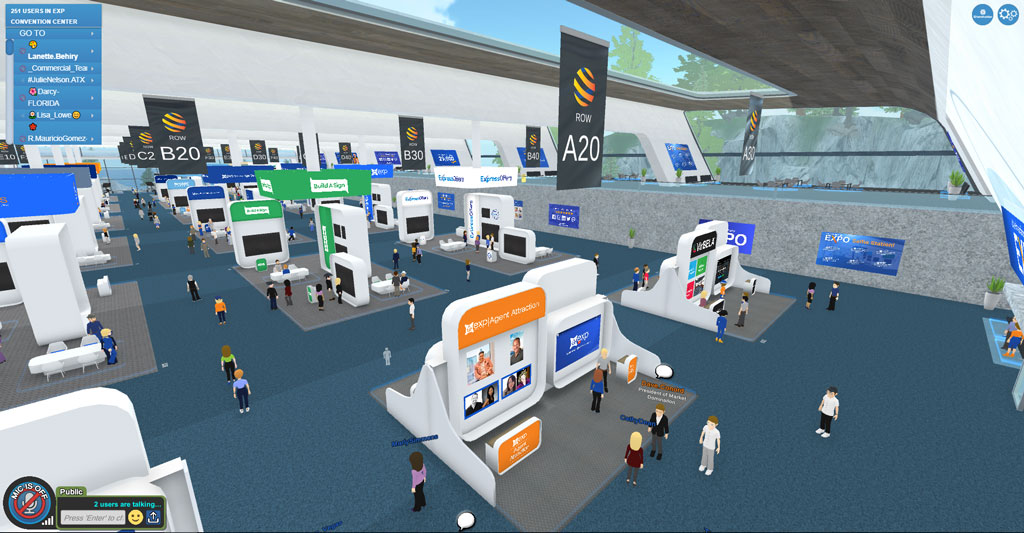 Here's a list of virtual event platform features to consider for your app:
1. Customized App to Suit Your Business Needs
The most important part of any business in recent days is a virtual event that would make it easier for employees and employers to stay connected. The market is surely flooding with home-based online event guides and mobile event apps. Customizing an app or coming up with a one-page website for the event is as important for virtual events as for real events. Our virtual event platform developers ensure that you can schedule and design your event website with the in-built tools in the software. You can add multiple agendas for various dates and set reminders.
If you want to hold an event successfully, there are a lot of aspects that you need to pay attention to. A customized app and website to support the event is the most crucial element to be considered.
2. Automate General Functions
Talking about the general functions of the virtual event platform software, it would be worth it if it took the most minor human intervention. We make sure when working on your virtual event platform; we automate most of the activities at work. Easy listing, time lock, reminders, synching with the calendar, and sending regular emails make it quite easy for us.
3. Integrate Event Management Software
Interesting integrations of various small solutions like registration, form submission, CRM systems, automation, etc. can make it easier for your team to arrange an event. The data can also be shared with the marketing team and the rest can be taken care of. The virtual event platform solution delivered to you would be integrated with various software to make managing events easier.
4. Variety of Space Types
We understand when you reach us for virtual event platform development you want us to create a solution that makes it easier for you to conduct various events. It would help you organize webinars, one-to-one sessions, and other events from the same platform. We know you sometimes need to connect simply with your team, and sometimes you want to include your clients too. Everything is taken care of in our virtual event platform software.
5. Live Broadcast
The solution delivered to you is worked on really well. The web app developers associated with us ensure that your virtual event can be broadcast live too. Thus, if the discussion is between a few people but the audience size needs to be greater, share the link, and the event goes live over various channels.
6. Pre Recorded Content
The next on the list is the pre-recorded content. If you want to telecast pre-recorded content via your virtual event platform software, we do let you do that. Not all the time do you want a live event. We understand that. Sometimes for orientations and training, you need to show the recorded content. So, our platform can save these, and you can share them easily as and when required.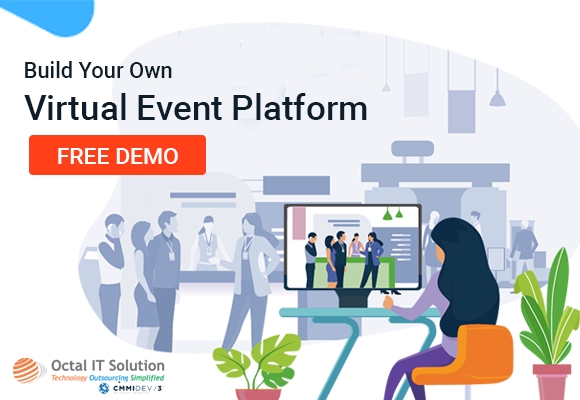 7. Communication & Engagement
We do let you add interesting elements to your event content. You can work on quizzes QA or other elements that would keep your attendees engaged with your work. Also, it would make it easier for you to communicate with the participants and have highly productive and profitable sessions.
Checkout More: Why Mobile App Development is Vital for Business Success
8. Social Media Integration
Integrating social media buttons with your virtual platform event solution would be quite profitable. With this, your participants and you can easily share the event details and links with the potential attendees. It would help you expand your domain and reach a larger audience.
In the virtual event, you can expand your audience base to infinity.
9. Email Marketing
Email marketing is the best way to inform and remind your participants to engage with your virtual event. When the experts work on virtual event platform software development, they make it a point that you can personalize, automate, take follow-up, provide open rates, and record the emails according to the list that is provided.
10. Event Ticketing
Create event tickets as you finalize the date. Event ticketing system is an important feature to ensure what number of people attend your event. The virtual event platform software would create tickets, advertise, and record the participant lists.
11. Session Registration
The next in the list is to take care of the registration process. Our developers integrate a registration tool with your software to avoid any last-minute confusion. With the help of these tools, attendees can register for virtual events, submit preferences and personal information, and provide payment if required.
A robust registration tool with your virtual event platform solution can help you analyze and read the collected data.
12. Real Time Announcements
Integrating your virtual event platform with real-time announcement software would make it easier for you to reach the attendees. This would work exactly like your in-house HR team informing the participants and others about the event and how it would run. So, when you are looking for a virtual event platform development service provider do ask them to at least add this feature to your solution too.
13. Feedbacks
Feedback and reviews play quite an important role in virtual events. As soon as you wind up the event, our virtual event platform software will generate review forms that could reach the emails of each of the participants. These feedback forms would help you know the highlights and the pitfalls of your event.
You can work on the pitfalls and strategize on making the highlights better.
These are some of the basic features we will consider for your virtual event platform development. If there is something else that you want to include in your work, then feel free to reach out to an expert development company and enter the market with a unique and innovative solution.
How to Build Virtual Event Software in 2024
Virtual event software allows users to connect with others and attend an event without being available physically. These event blogs play a significant role for the participants who for some reason cannot attend an event physically. Thus, they expand the scope of engagement without much effort. 
If you ask your development team how to build virtual event software, they will give you a clear idea of their working process. Our development team works on agile methodology, and the steps involved are:
Ideation and Research
Understanding your market and your audience is the first thing when you decide to enter the market with a solution. We study your competition before we plan how to build virtual event software for your business.
Documentation and Sharing
Once we understand your business objective and idea, we prepare development documentation that involves various development stages. We make sure to finish each milestone within the set deadline to ensure the timely delivery of your virtual event software.
The document would also include the tech stack we use and the steps involved.
UI/UX Designing
After we share the document and the formalities are done, the UI/UX design and development team starts with their work. They create a wireframe that talks clearly about how your software would look and operate.
Develop the App
After the wireframe is ready, the development team gets into action. They work to build the app using the tech stack and tools. With each feature, you can check its functioning and ask for modifications if needed.
Testing and Analysis
Next is testing the app. When the app is ready, it is shared with the QA and software testing team to make sure it works perfectly. In case of bugs or errors, it is reported to the development team for modifications.
Launch the App and Update
Once the app is ready and tested, you can launch the app in the market. Collect reviews and feedback from users to help you improve the app further.
What Is the Basic Virtual Event Platform Cost?
The cost of any app development depends on the features, technology stack, and other aspects. We offer affordable solutions with an advanced technology stack that would help you mark a presence in your domain. The basic virtual event platform cost would be something around $10,000 to $100,000.

Along with these, you would need to pay editing costs of around $150 per session. One can skip these, as most tools these days come with recording alternatives and you can record the video and let the in-house team do the work.
So, when you reach out to the experts for virtual event platform solutions make sure you know exactly what you want and how you would continue with the development process.
How to Host a Virtual Event?
Well, now that we have developed a Virtual Event Platform for your organization the next in the line is to know the right way to host any event. Our mobile app development experts can help you with virtual event platform development, but they cannot help you manage the event.
No Worries!
We share here a simple guide that would turn you into a great host and help you conduct virtual events like a pro. We'll be dividing the process into three phases.
1. Before the Event
2. During the Event
3. After the Event
Conduct Virtual Events like a Pro
Before the Event
Simply deciding the last date of the event won't earn you a lot. You need to be prepared with a few more things before you conduct the event.
Know the Purpose
Above all, understand the purpose of the event. Determine why you want to conduct a particular event and what your customers would get in return. Also, identify if the event is a one-to-one session, a product launch, or a brand awareness campaign.
Working on the event's details is essential, and you can choose to miss the target audience.
Know Your Audience
It is important that you understand your audience. A grasp of your potential audiences' psych can help you plan the event in a better way and arrange your content in the right manner. An idea of your audience's interest would help you know the right strategy to conduct your study.
Know Your Plan
Work on a virtual event plan that has answers to all the questions that potential users may ask. Understand what you need to work on and how you would plan your complete journey.
Managing Registrations
Charge or Free
Live or On-Demand or Both
Number of attendees expected
No. of sessions planned
And a lot more…
These are just a few things that you need to consider when there is an event in your family.
Know Your Budget
When you plan your event make sure you do not exploit the budget. Although this is a virtual event, you should be alert about your expenditures and how you can work on them. The major investments for your virtual event would be on the right technology and the right promotion strategy. Sounds like an idea?

Work on Your Content
Make sure whatever you are presenting is engaging enough to hold your audience. In a real-life scenario, they do not lose concentration. They would be seated in the event from the start to the end. But in case of a virtual event, they may leave and you may not notice. So be smart with what you bring to the stage.
Visit Also: Best IDEs for Mobile App Development 2024
Have Solutions for Technical Glitch
There could be a probability of technical hiccups. Make sure you are all set and have an idea of how things would work. Have a plan B and check for all the aspects that may create an issue.
A dry run of the event can help you avoid the embarrassment of putting something wrong in front of your customers.
Find the Right Date and Time
This is an official gathering where you would ask others to join you. Make sure you invite them and be available at least 15 minutes before the event. Also, ensure you have a list of attendees and understand how you may address them in the journey.
Promote Your Event
If the event you are working on isn't internal, take to social media and let people know there is a seminar. You can market the events and increase engagements to make things easier for you.
During the Event
Allow Two Way Communication
When in the event, let your attendees connect with the presenter. This would make the event interactive. When working on virtual event platform development, mobile app developers make sure they include interesting elements that make the interactions between both parties clearer and easier.
Add Engaging Elements in the Session
During the virtual event, you would like to add some elements of engagement to ensure your attendees have all your ears all the time. Arrange for QA sessions, games, quizzes, and other modes that would ensure they are always available in the event.
After the Event
The work is not done once the event is done. There are a few things that you need to take care of.
Take Follow Up
It is important to have clear feedback from the members who attended the event. Also, connect with the people who missed it. With our virtual event platform software, you can send custom emails to the members.
Automate your working with the platform and get the most out of the technology.
This is how you conduct an interesting and engaging virtual event. You can only expect to grow better with the virtual event platform features.
The Final Words about Virtual Event Hosting Platform Development
Virtual event platforms are now a significant part of any business. If you don't want to lag behind, reach out to the virtual event platform development company and get a solution that would help you stay connected even remotely. An in-house solution would give you the advantage of customizing and adding features you would love. If you are looking for any kind of Virtual Event App Development services then hire dedicated app developers.
Any Virtual Event App Development needs to work well and engage as many participants as possible. The more it is similar to the real-time discussions the more popular and easier business operations.
FAQs: