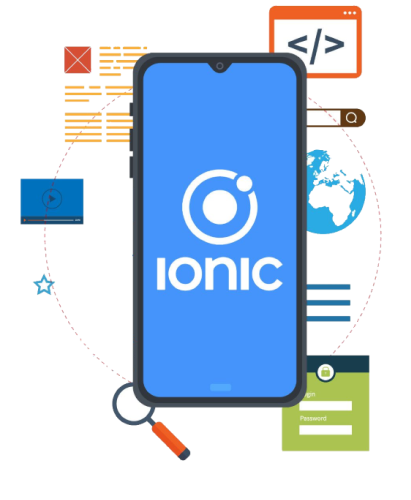 Top-Tier Ionic Application Development Company
Octal IT Solution is proud to be a part of the digital transformation journey of numerous organizations. Operating for 15+ years in the IT industry, we have developed hundreds of custom IT solutions for our clients to help them take a step closer to achieving their desired targets. Our developers have a strong understanding and knowledge of Ionic and have the capabilities to develop an outperforming application according to your requirements.
Ionic Framework, Proficient Team, and Custom Development
The developers at Octal IT Solution are highly proficient and skilled as they carry years of experience and are well-informed of all frameworks and their features and functionalities, including Ionic. Having spent years in the industry, we have expertise in mobile app development and knowledge to eliminate difficulties and turn vision into reality. Leveraging all our proficiency and talent, we can deliver a custom solution that meets your business requirement.
Ionic Mobile App Development Services At Octal IT Services
Octal IT Solution is a leading Ionic Mobile App Development Service provider. We can develop cross-platform applications that look and feel to be native applications using the Ionic platform.

Ionic App Development Consultation
We are here to listen to your proposal for app development and offer consultancy through our years of understanding and expertise to businesses and organizations of all sizes across various industries.

Ionic UI/UX Design & Prototyping
Our designers and developers team up to develop a user-friendly interface to enhance user engagement and also build a prototype of the application to recognize areas of refinements and progress accordingly.

Custom Ionic App Development
Our developers carry an in-depth acquaintance of Ionic, retaining a strong understanding of its features. The experience and abilities of the developers are leveraged to develop cross-platform applications that appear to be native.

Ionic App Testing & QA
The unit of testers thoroughly examines the application from top to bottom before it is deployed. Any error, bug, or glitch found in the quality analysis is fixed, and the application developed is only released after quality assurance.

Ionic App Migration Services
With our migration service, applications built on other platforms can be conveniently migrated to Ionic, employing maximum reusable code is prioritized to prevent code bloating and keep the budget in check.

App Maintenance & Support
Maintaining and timely upgrading the application is equally important to engage users. We assist businesses to maintain smooth functioning applications, keep up with industry standards, and scale with time to achieve set targets.
Why Ionic For Mobile App Development?
Ionic is one of the leading open-source frameworks that let developers build a single application for multiple platforms.
Share your vision, we are here to turn it into reality
Open-Source - Ionic being an open-source framework is the primary benefit as it is available for free, and helps cut down the development cost. Also, it is a very stable platform when compared to others.
Angular Base - It also supports the use of AngularJS by default to assist in developing robust applications. It further offers benefits like expanding the syntax of HTML to involve elements of your application.
Impressive UI - Ionic framework also understands the importance of interactive UI in an application to engage and retain users. Thus, it offers dedicated features to build an attractive and engaging UI.
Cross-Platform Development - Another benefit of picking Ionic is that it allows cross-platform app development and applications developed using the Ionic framework are compatible to run smoothly on multiple platforms.
Get Fully Customized and Feature-rich Ionic Solutions.
Hire our highly experienced Ionic developers and start your project without any delay!
Talk to IT Experts

Showcase of our Best Work!
Here are some of the finest mobile applications developed by Octal IT Solution.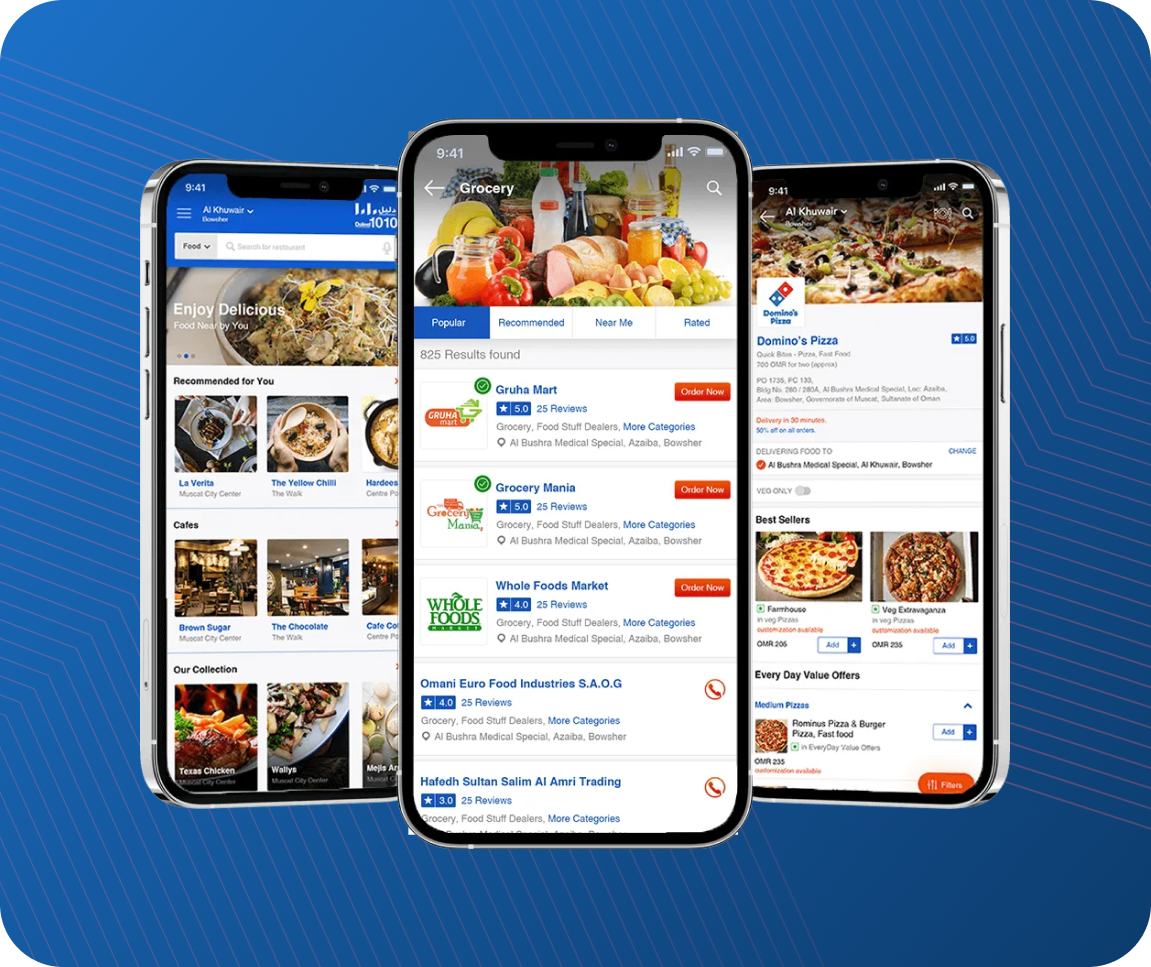 Daleel 1010
The food delivery application business is growing daily. It is one of the businesses used by millions every day. With quick delivery and an extended range of restaurants, the application guarantees the best services at the least charge. The food delivery application business is growing daily. It is one of the businesses used by millions every day. With quick delivery and an extended range of restaurants, the application guarantees the best services at the least charge.
View Case Study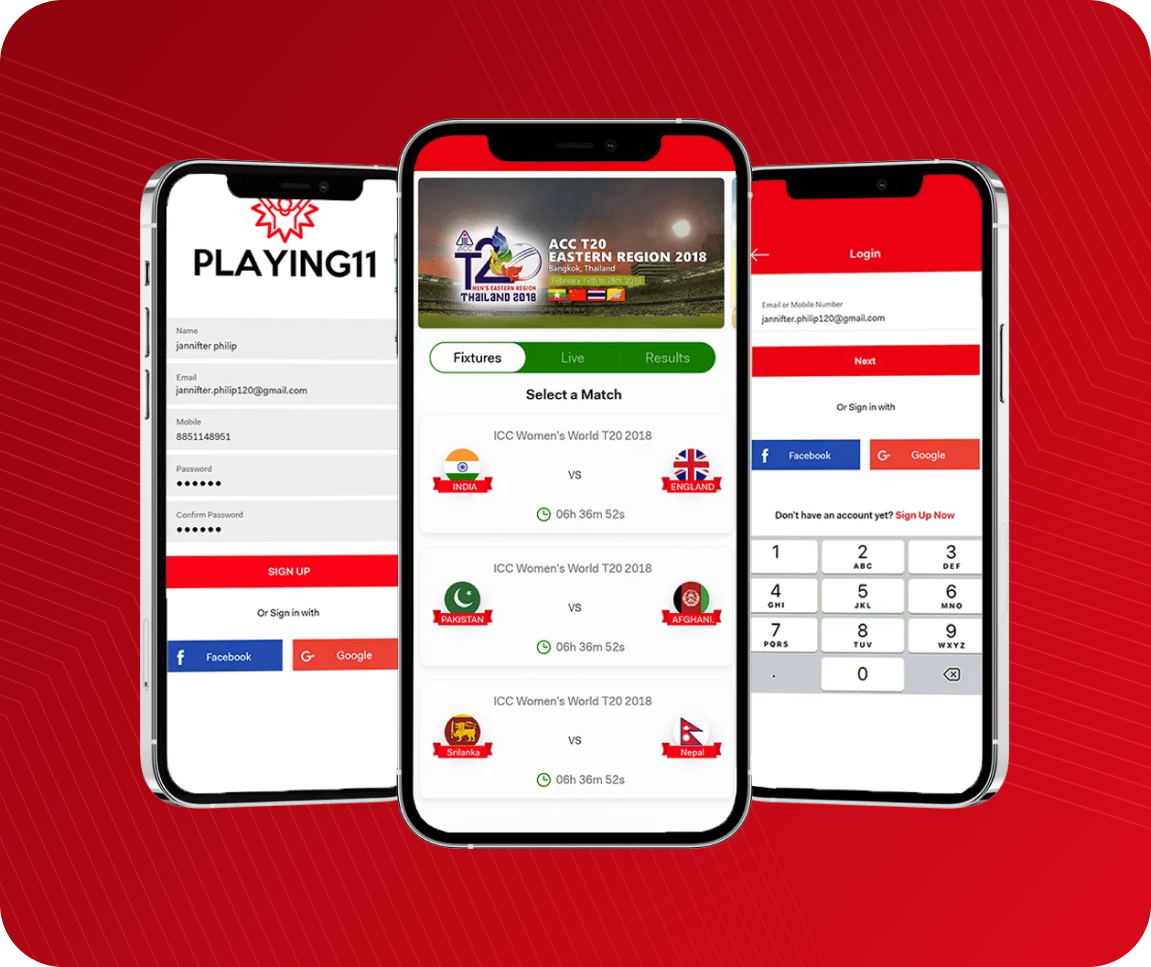 Playing 11
Playing 11 is a cricket fantasy sports application that aims at offering rewards, points, and cash prizes to the users who engage with the application as there is a cricket league going on.
View Case Study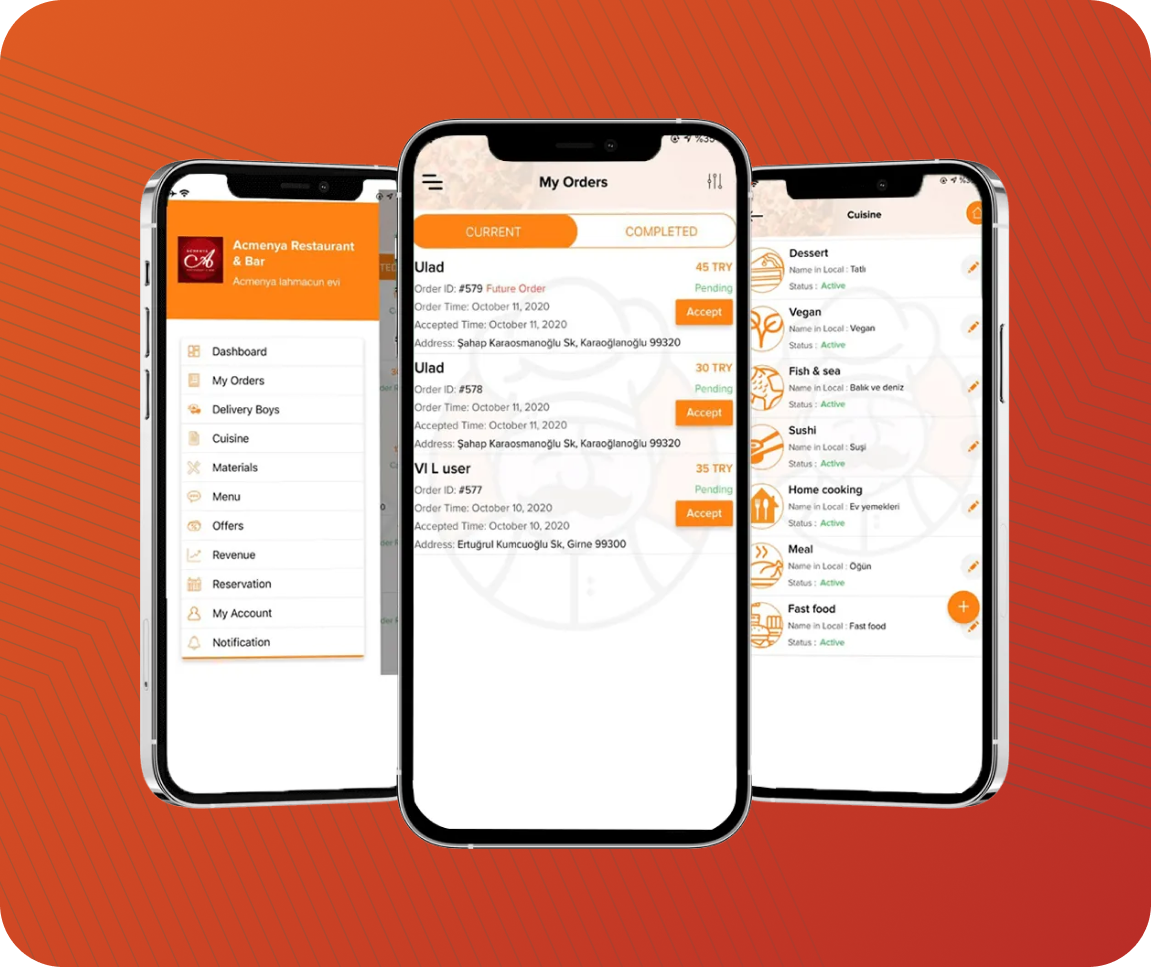 Here Is Food
This food delivery application has been making it really easy for the users to order and get their favorite food delivered to their doorstep. HereIsFood, is redefining how users order and enjoy their favorite meals. The food delivery app is designed to provide the utmost convenience, efficiency, and a delightful user experience for both you and our partner restaurants.
View Case Study

Ionic App Developers at Octal IT Solution Offers Various Industry Specific Ionic Apps as per Their Business Needs.

Banking Ionic apps

Payment Ionic apps

Investment Ionic apps

mCommerce Ionic apps

Fleet management apps

Healthcare Ionic Apps

Booking and Ticketing apps

eLeaning Ionic App
Awards and Accolades






Why Octal for Ionic App Development?
Team of 250+ experienced & dedicated developers
Our developer hiring cost starts from just $15/hour
Varied hiring models & developers with industry expertise
Agile development methodology for robust development
Full-stack mobile app developers with great skills
Projects delivered within the expected timeline
Regular reporting & transparent status of the project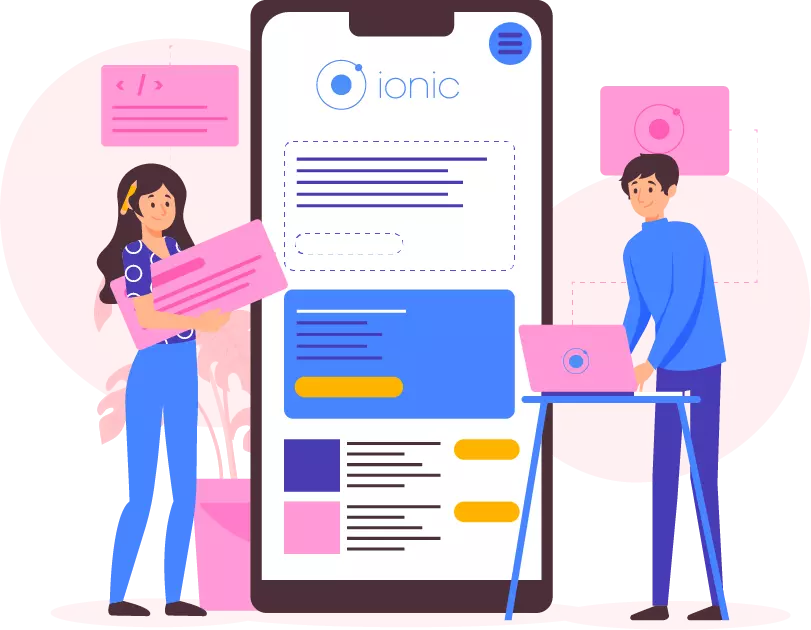 Frequently Asked Questions
The development cost depends upon a number of factors such as app complexity, developers' origin, tech stack, etc. Get in touch with us along with your list of requirements to get accurate development costs. 
Yes, we provide maintenance and support to ensure the smooth functioning of the Ionic application and to refactor and upgrade the application according to industry standards. 
Yes, we have no issues in signing the Non-Disclosure Agreement with our clients as we prioritize earning the trust of our clients. 
Being a top-tier Ionic mobile app development company, here is a quick explanation. We understand the requirements of our clients and create a roadmap for the same. We present the app development roadmap along with the project proposal to our clients. Once the client approves the proposal, we immediately start working on it.
Yes, you can hire our Ionic mobile app development services for both minor and major changes. 
What Makes Us the Buzz of Tech Town
Here's what our business partners say about us.
Tech Talk: Stay Up-to-Date with Our Latest Insights
We have our eyes on what's new in the tech world and bring you the latest updates here!
Octal In The News
Octal IT Solution Has Been Featured By Reputed Publishers Globally
Let's build something great together!
Connect with us and discover new possibilities.






Gain More With Your Field Service
We're always keeping our finger on the pulse of the industry. Browse our resources and learn more.
Let's schedule a call