With the popularity of Uber, the concept of the Uber tow truck app is getting limelight. It is quite a common sight to find drivers or travelers stranded on the highways or in remote areas. This is like their worst fear coming true? But for such instances, the Uber for tow trucks road assistance app has come around as an ideal savior. This app brings the utmost peace of mind to people dealing with broken vehicles, and hence its prominence is obvious. Due to this very reason, this kind of app poses a great business opportunity. Thus the entrepreneurs launched a tow truck driver app to grow their business. This way they can successfully make a mark in the towing industry by offering advanced technology solutions. I am sure this may be provoking enough to develop the best app for tow truck drivers and users. Let's explore tow truck booking app development cost, key features, and required team structure.
Does it Sound Like a Great Small Business Idea?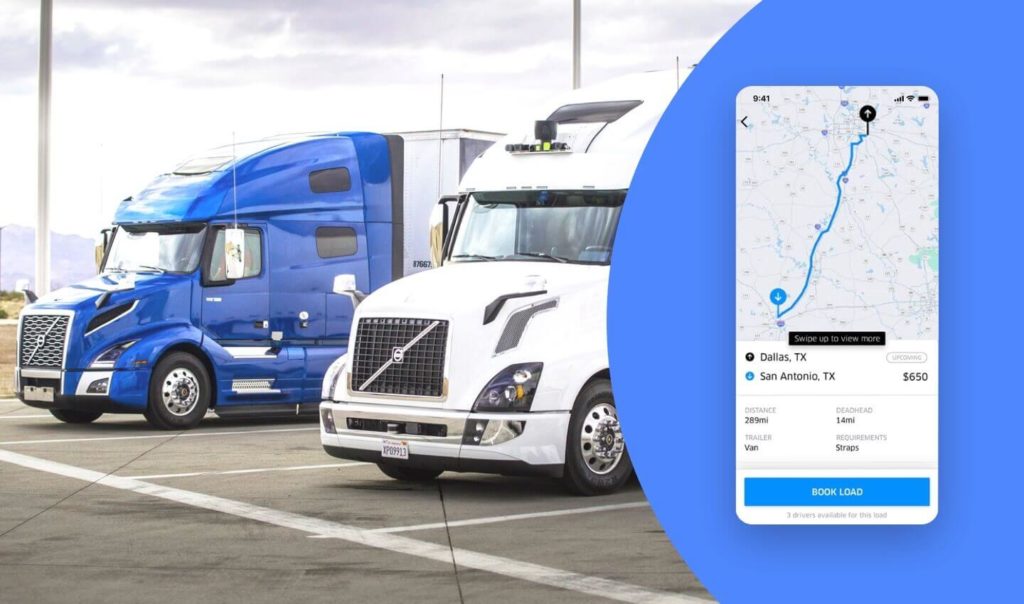 To build an Uber-like tow truck app, you need to get in touch with a reputed app development company. Such companies are apt at creating on-demand roadside assistance apps like Uber. They can ensure best app for tow truck drivers is built and launched. These app development firms have the services of experienced app developers. Such developers are available for your disposal. These developers, designers, and other app technicians give their best to create a 'Uber-like tow track app'. They offer clients, easy-to-use yet robust features. They are well-versed in creating solutions that are 100% responsive. This way the app can run successfully on all kinds of smart devices with different operating systems.
Read More: Inventory Management Software Development Cost and Features 2024
How These Towing Apps are Useful?
Usually, when a car breaks down, he would try fixing the issue on his own or would call for help. Often it is required to get the car towed to the nearest garage or fetch a mechanic for roadside assistance. But how exactly would this person contact a mechanic or a towing service? Well, who is better help than Google? Most compelling evidence for such a situation you can relate from your own experience.
So, we expect this person to begin his simple Google search to find a towing service provider or a mechanic. Now it may appear simple, but in actuality, it's not. So, once this person has the contact numbers of these services, he needs to call a few operators. Without a clue, all the results may not be accurate. However, he contacts a few providers to check for quick assistance. Next he has to worry, about the "costs". Now in such a situation, customers can rarely negotiate. As the tow truck operators know their situation, they charge high. The tow truck driver may charge double on incoming help calls.
Another key point. Twist in the story
But if the same situation is imagined differently. Where the tow-truck app is available, then the person doesn't have to fret out or ask others for help. As he can simply use his phone to use the tow-truck app and book the required service. His needs may vary from flat tire, dead battery, towing, or others. With the app's built-in GPS functionality, the location sent in the request will be confirmed in just a few taps. As the tow truck arrives, it will tow the car to the nearest garage to get it fixed. And the person can get back on his journey to his destination. Hence developing an Uber-like app is a great small business idea. As particularly users as well as truck drivers need a platform in your area to resolve their problems.
Simple and Seamless Way to Develop an Uber Tow Truck Application?
Today the advancement in the technology and advent of on-demand app solutions have made life a lot simpler. The tow-truck service is available on-demand anytime and anywhere. By all means it's a great business idea in 2023. In case there is already a similar app, you can check for flaws in the existing app before launching your app. After all your aim is to resolve an ongoing issue so research and surveys can help you a lot to make the best roadside assistance app. As soon as you solve the problem there is no stopping.
On-Demand Tow Truck App Development Process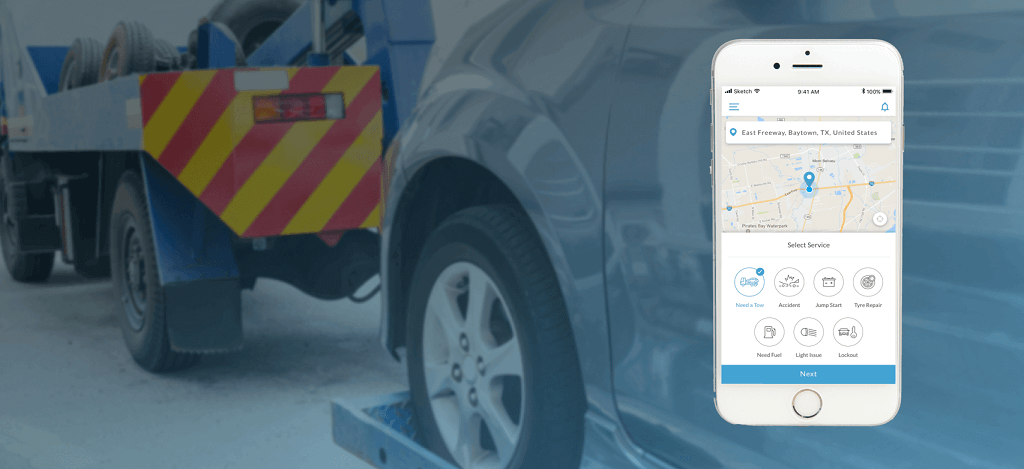 So, once you have decided on the truck-towing app development company, it is now time to decide on the feature list. After all, ultimately, it is the features that make or break an app, thus a lot of attention needs to be paid to it. However simple design is also equally important.
Visit Also: Functions & Role of Inventory Management System in Warehouse
Features to Be Included in Tow Truck App Development
Here are some salient features that should be included in developing an Uber tow truck application.
Home Screen: Here the user can view the type of vehicles providing the towing services. This way, the preferred type of service can be chosen from the list.
Enter Location: In this section, the user can enter/select their locations to avail of the services.
Service Provider Profile: Here the profile of the service provider can be viewed to check email, phone number, services, background, etc.
Schedule: Here the user is required to enter the time and date to schedule a Tow truck. The section also has price details, payment options, schedule dates, etc.
Rate/Fare screen: On choosing the service type in the request. Users can then view the rates, comprising of base fare, fare type, capacity, fare/km, etc.
Request Service: The "REQUEST NOW" button in the app can serve urgent requests. Along with payment method, service type, and wallet amount can be displayed at the top of the screen.
Coupon: Here the coupons are provided to the users and it varies for each of the users. Such coupon codes offer good discounts.
Wallet: Here the user can check the available balance in their app wallet, as well as add money to the wallet to pay for delivery services.
Track Service Providers: The user can track the service provider in transit, and check the vehicle type used for the delivery.
Invoice: Here the user receives an invoice for the delivery along with the details, like distance traveled, Booking ID, base fare, time taken, distance fare, tax, & total cost.
Live Geo-tracking: Here the customers can see the nearest drivers in real-time customer apps.
Change/Cancel Booking: The customers can easily change/cancel the booking at any given point in time.
Talk to the Driver: The clients as well as the providers can both chat/call from within the mobile app.

Explore More: Custom Flight Tickets Booking App Development Cost & Key Feature 2024
More Features For the Tow Truck App
Work History: Here both the customers and drivers can check their service history and they can see their previous service requests.
Review System: In this section, both the drivers and customers can go and see job history along with the reviews so they can get better.
Native Mobile Apps: Businesses can choose to build both iOS & Android apps natively, as then they can provide the best user experience in the respective platforms.
Trucker's Availability Toggle: Trucker's availability toggle can help to serve customers within their free hours.
Trucker Profile: Customers can view a detailed profile of the trucker's specialties, years of experience, visiting fees, and radius distance.
Schedule Appointment: Appointment can be booked for any type of roadside assistance Booking can be cancelled easily.
Push Notifications: Customers who booked Trucker's service are going to receive the Trucker details and the trucker will receive customer details, so both can contact each other as and when required.
Payment Integration: Users can choose to pay with their Debit/Credit cards. The amount will be deducted automatically from their cards.
Geo-location: With the help of Geo-location services, customer and truckers can find one another on maps and their location quite easily.
Search by Specialist: Specialists can be searched if special services are required.
God's eye view: Geolocation services allow you to track your requested Trucker till s/he reaches your destination.
Book & Cancel Appointment: Appointments can be booked and canceled easily.
Bill Estimation: This automatically calculates the final bill considering various factors like distance to be covered with a trucker fee, etc.
App Installation: App installation, on Apple Play Store, and Google Play Store is done free of cost.
Additional Features
Advanced Analytics: This feature allows one to get a detailed sight of customer's & trucker's activities, number of bookings, number of requests, commission earned, most visited location, etc.
Advanced Reports: Advanced Reports allow businesses to check about the areas that require more marketing to boost their commission. It offers a clear-cut idea to plan your business.
Accept/Reject Request: The trucker can accept/reject requests per their availability. If in case they are busy with other customers, they can reject new requests. So another provider can take it.
Verified Providers: Any of the services that you have availed will have certified/verified providers by the firm. So you are getting the services from verified providers. Thus users can trust your app.
Responsive Web Panel: Service can be booked with a few clicks. Hence it is easy to book without any hassles.
Referral earnings & Friend invite: Once the service has been delivered to the user, they can recommend it to their friends and then earn referral points that can be redeemed upon booking their next service.
Profile Setup: The profile can be altered by users and truck drivers.
OTP Verification: Both the service provider as well as the customers get authenticated by the mobile apps. They receive an SMS notification that contains the OTP, on their registered mobile number and this eliminates fake users & requests.
Heat View in Admin: Heat Maps functionality enables the customer to look for truckers in certain locations. This way admin can reroute Trucker to those locations & pick up the requests.
Security: It is advised to have your app secured with a layer of SSL certificate along with optimized code. This ensures user information security as they conduct financial transactions via your app.
Checkout More: Supply Chain Management Software Development Cost & Features 2024
More ideas on features
Customer Support: It is vital for your truck-towing app to have customer support to handle all types of services. This way customers can get all their requests and grievances addressed and resolved.
Billing Administration: Your accounts team can be enabled to have a separate panel with financial details. Thus restricted from accessing other sections.
Separate Dashboard for the Delivery Personnel: The trucker has a separate dashboard to receive requests from the customers, commissions earned, availability toggle, etc.
Legally Protected: Each request is tracked via a GPS tracking system. In case of any legal hassles, details of geographical location can be useful.
Booking via Email/Phone/SMS: As not every customer will have a smartphone, requests can be placed via Email, SMS, and phone calls.
Email Notification: Customers will get email notifications. Like final bill breakdown, and service provider's details, etc.
Payment Gateway: Several payment gateways, such as Braintree, Stripe, PayPal, and Credit/Debit Card, can be integrated into the app. Here the customer can securely enter card details so each time the customer books a service, payments are deducted automatically.
Ratings & Review: Customers can rate and review the truck drivers. Top of search results trucker with the highest rating would be placed. This will enhance customer convenience.
Commission Tracking Report: The entire process is based on the rate of commission made by the service provider per day. The report details the commission earned by the service provider and gives good insights.
Set Trucker's Range: The admin has the authority to set the distance range of the Trucker who accepts the towing request. Hence when a request is placed. The trucker in a specified distance range will receive the request.
How Does Uber's Business Model Work?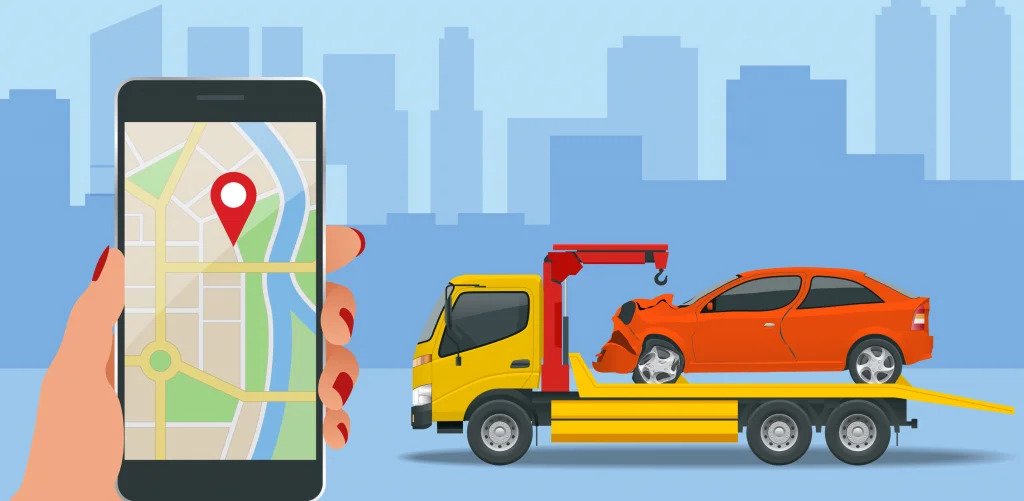 Uber is more of a technology company than just an online booking app for taxis. You can check the same on their website as to how Uber works. Based on the same the Uber tow truck app can work.
Step 1:- A user opens the app when he needs roadside assistance.
Step 2:- He enters his current location and places a request for a tow truck to come to his rescue
Step 3:- All tow truck drivers open their app and the nearest tow truck driver accepts the request.
Step 4:- The driver picks up the user and tows his car or vehicle to the nearest or designated repair shop.
Step 5:- The user leaves a rating and review for the tow truck driver on his app.
Hence in the pursuit of building the best app for tow truck drivers, it's essential the experience is satisfactory for more business.
Required Team Structure to Develop an Uber Tow Truck Application
To create an Uber-like tow truck booking app. The following professionals are required:
Project Manager
Designers
Developers
Quality Analysis Experts
It is advised to hire an app development company to develop an Uber-like tow truck app. As they can take care of your requirements completely. Right from the app development process to design and development. They are experts in mobile app development and will utilize the best resources for development. Hence it's the best advice to use professionals for developing the best app for tow truck drivers. We also offer maintenance services to keep the app live and free of bugs from time to time.
Related Article: Advantages of Using Logistics Management Software for Your Business
Tow Truck Booking App Development Cost
The cost to create a tow-truck booking app primarily depends on three crucial factors. Firstly the app platforms to be developed. Secondly size and app complexity, and the region where the app development firm is located. The development cost differs as per the country, like:
In U.S.A., the app development cost is $50-$250/hour
In Eastern/Western Europe, the app development cost is $30-$150/hour
In India-based development firm, the development cost is $10-$80/hour

Conclusion
Based on the above calculation the cost to develop a tow-truck booking app in India can be the lowest. So with usual features, it should cost around $10000-$25000 for a single platform (iOS or Android). Lastly, if you are spending $40,000 you can get Android & iOS versions. Additionally along with a couple of extra addon features to add value to your business. So if you are looking to develop the next best app for tow truck drivers feel free to contact us for a FREE consultation. Hire dedicated and experienced web developers for tow truck website development services at affordable prices.
FAQs: