When televisions first became available, the media environment transformed. Television quickly rose to the top of the list of media distribution methods. In the years that followed, television changed the world irrevocably, whether it was through motion pictures, music, news, educational documentaries, or even advertisements. Television not only changed the way people viewed media, but it also gave rise to visual marketing.
In recent years, Over The Top platforms have had great success and popularity. The term "OTT platform" refers to any streaming service provider that uses the internet to provide content. Previously, it was the cable TV provider's job to deliver the programming to the subscribers. Due to the development of technology, the procedure has experienced a great deal of modifications in the current day.
A new competitor entered the market not long after. With the arrival of Netflix, the business, the scene, and the terrain for Over-The-Top (OTT) media – also known as Internet streaming – were all drastically altered. A lot of new players soon entered the field, including Amazon Prime, Hulu, Voot, and others.
Indian Video Streaming and OTT Industry Stats
The first OTT service in India was BigFlix, which Reliance Entertainment introduced in 2008. As a result, the platform gained enormous popularity in 2013, the year that Sony Liv and Ditto TV were introduced to the public (Zee). Disney+ Hotstar, on the other hand, debuted in 2015. In recent years, it has grown to be the most widely used platform. In 2016, Netflix began doing business in India. Globally well-known platform Netflix offers potential Over The Top services. Disney+ Hotstar and Amazon Prime are two fierce competitors.
Since the 4G drive, many Western-style online streaming services have drawn interest from Indians. India had a few OTT platforms before that, but they weren't all that well-known. Examples include nexGTv and Sony Liv. However, various Indian internet streaming video services are now fiercely challenging well-known overseas services like Netflix.
Movie theatres were closed as a result of the lockdown beginning in March 2020, which led to the majority of entertainment programs and films using these platforms to entice viewers. Additionally, while confined to their homes, people did not have much entertainment options. In addition, streaming services like Netflix, Amazon Prime, Zee5, Sony Liv, Disney+ Hotstar, etc. offer better, unique, and more captivating material that keeps viewers interested.
With a share of 29 percent, Hotstar was the most popular video streaming service in India in 2019. The privilege to annually broadcast the Indian Premier League has helped the OTT service provider owned by Star India Private Limited maintain its top ranking in recent years. 2020 saw a name change to Disney+ Hotstar, which is now run by Star India and owned by The Walt Disney Company India. Jio TV came in the second position within the measured time frame with a 23 percent share, followed by Amazon Prime Video in third.
The media and entertainment sector in India generated 720 billion Indian rupees in revenue from television in the fiscal year 2021. With a market size above 300 billion Indian rupees, digital media overtook print to take second place. In that year, the media and entertainment market in India had a total market value of little under 1.6 trillion Indian rupees.
According to reports, OTT platforms will produce 4.8 times as much money in FY22, or more than Rs. 4000 crores. India currently has 761 million smartphone users, and KPMG anticipated that by 2022, there will be 62 million users of OTT platforms.
1. Netflix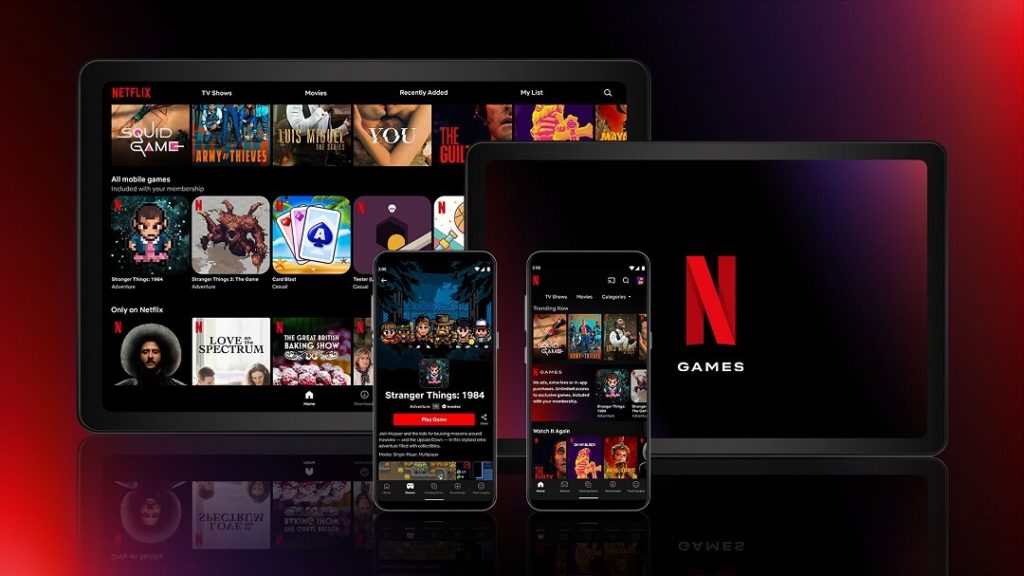 California serves as the home base for the American OTT Netflix Inc. In 1997, it was founded. Streaming services that need a subscription are the company's main line of business. The business has been providing content through their online library since 2012. According to a survey from 2020, this is one of the top online streaming apps on the OTT platform, with 4.6 million paid members in India. Operating income for the business was $1.2 billion in 2020. The operational income increased by Rs. 924 in FY20.
Streaming language: Hindi, Tamil, Punjabi, Telugu, Malayalam, Marathi, Bengali, English, Korean, Japanese, German, etc.
Price: There are four distinct Netflix plans available in India: Mobile (Rs. 149), Basic (Rs. 199), Standard (Rs. 499), and Premium (Rs. 649). The most expensive pack includes UltraHD and allows you to share four screens at once. The cheapest one is only accessible via a mobile device. All of the bundles are cost-free for the first month. You can pay for each month if you desire to continue (which you surely will)!
Top Series: Sacred Games, Stranger Things, Daredevil, Punisher, Orange Is The New Black, Narcos, House of Cards, Narcos, and the list goes on and on are a few of the most well-known ones.
2. Prime Video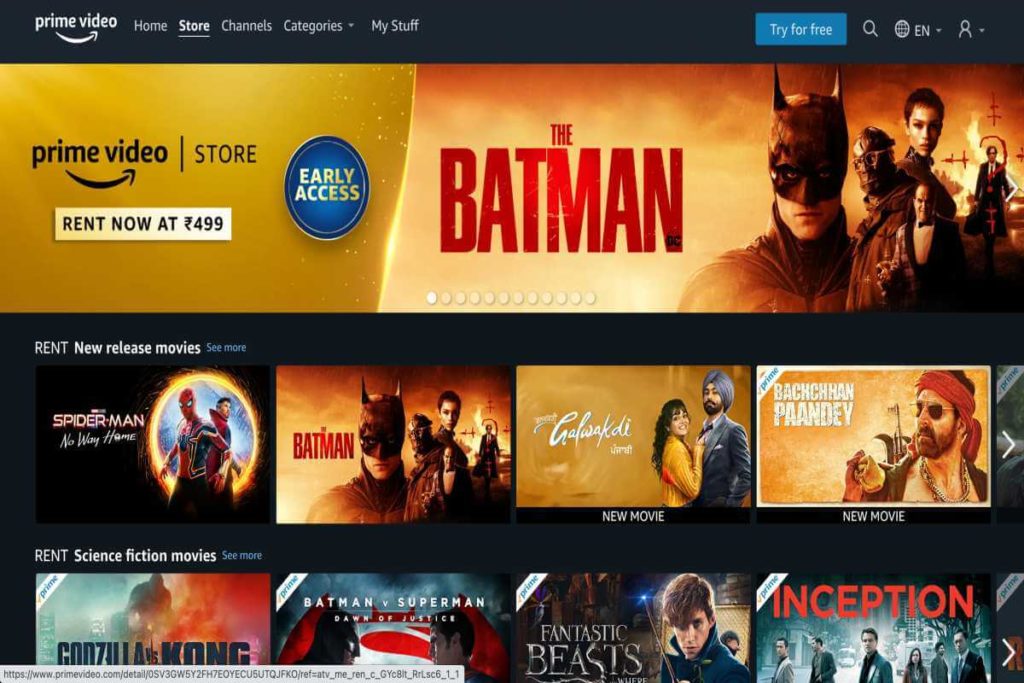 An American OTT service called Amazon Prime Video offers its subscribers access to movies and TV shows created by Amazon Studios. One of the greatest OTT Apps for hosting other providers' programs, sports content, etc. Although it was established in 2016 and has its headquarters in the USA, services are offered throughout the world. Users can watch TV series, movies (including Bollywood and Hollywood productions), and Amazon Originals. In India, Amazon Prime is used by 10 million people. In India, Amazon Prime will experience record-breaking growth in 2020. Amazon withholds country-specific growth statistics.
Streaming language: English, Hindi, Telugu, Tamil, Kannada, Malayalam, Punjabi, Marathi, Bengali, Gujarati
Price: Users can subscribe for as little as INR 1499 per year or INR 179 per month to access the material. A 30-day free trial option is also available on the platform, but it requires signing up for Amazon Prime. You may save more on your subscription with the Amazon Prime Video Offer and Coupon Codes.
Top Series: Radhe Shyam, Deep Water, FIR, Saani Kaayidham, Uncharted, Bachchhan Pandey, Meppadiyan, Naaradan, Kimi, etc.
3. Hotstar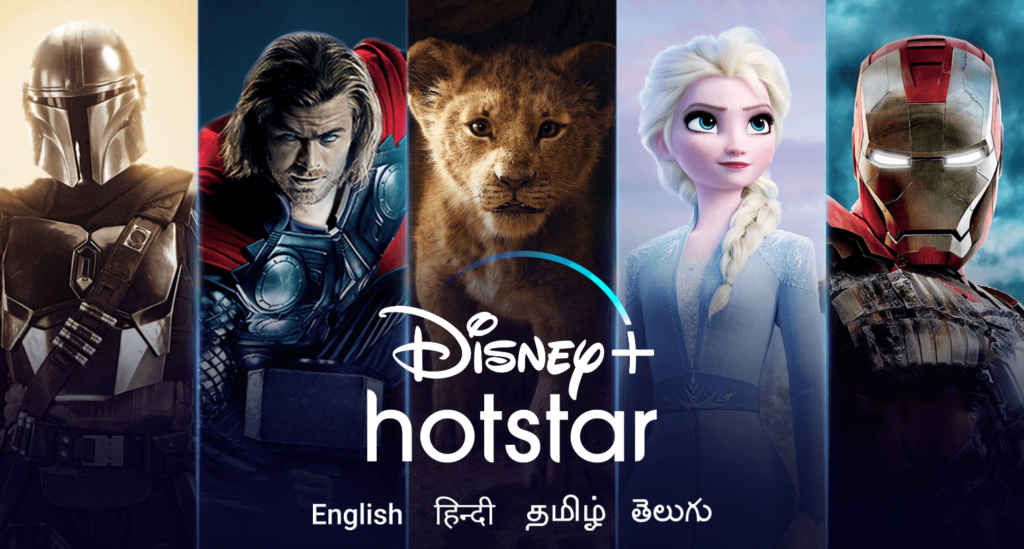 The Star India-owned company Disney+ Hotstar offers streaming video in India. It belongs to The Walt Disney Company India as a subsidiary. With two paid membership plans, "Super," which concentrates on domestic programming and sports material, and "Premium", which features foreign films and TV shows, it consistently ranks at the top of lists of the best OTT platforms in India.
Streaming language: Hindi, Bengali, Telugu, Malayalam, Tamil, Marathi, English, Kannada
Price: The Super plan costs INR 899 annually, the Premium plan INR 1499 annually, or the user can choose the monthly plan INR 299 every month. Trending Disney+ Hotstar coupons provide annual subscription plans at a discount of 50%.
Top Series: The most recent Indian films to be broadcast on the channel include 83, Taanakkaran, Bro Dady, and Bheeshma Parvam. Turning Red, Death on the Nile, The Ice Age Adventures of Buck Wild, and Cheaper By The Dozen are recent Hollywood films.
4. Youtube Premium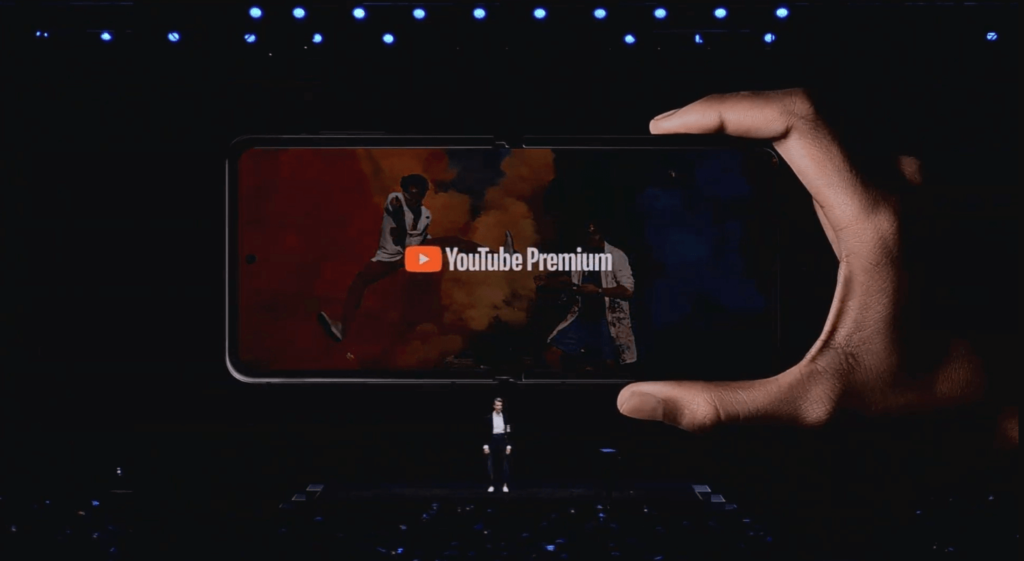 Streaming language: English, Hindi, Marathi, Tamil, Telugu, etc.
Price: The cost of a three-month, Rs. 399, YouTube Premium subscription ranges from Rs. 129 each month. Additionally, it offers a Rs. 79 student discount and a Rs. 189 monthly family package.
Top Series: Flames, College Romance, Little Thinks, Kota Factory, Aspirants, Operation MBBS, Yaar Jigree Kasooti Degree, Dude, Engineering Girls, Wrong Number, etc.

5. Zee5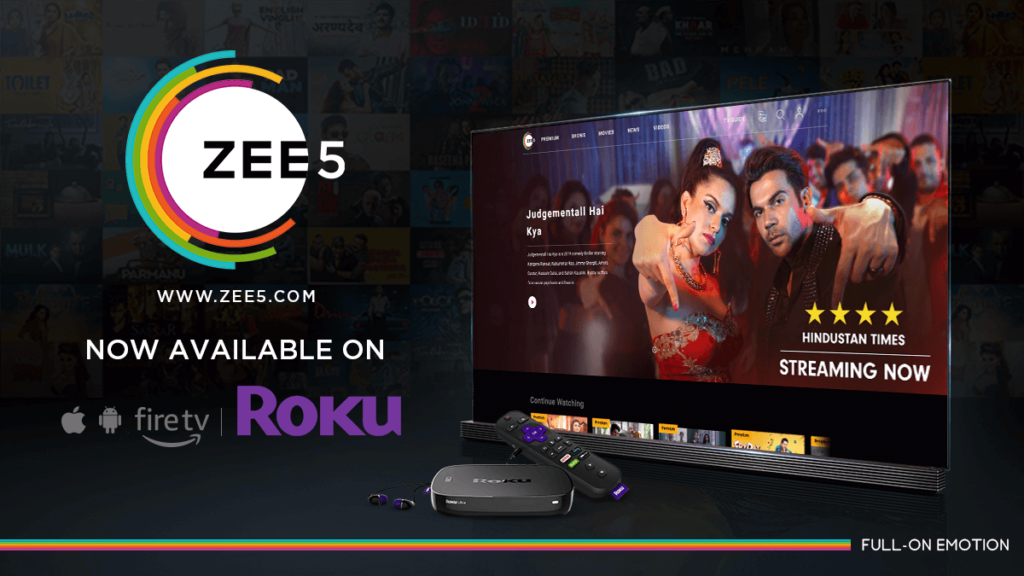 Zee5, owned by Zee Entertainment Enterprises, was launched in India on 14th Feb, 2018. The platform is available in 12 languages and offers great entertainment content to its users.
Streaming language: English, Hindi, Telugu, Tamil, Bengali, and other 5 regional languages
Price: For a little subscription price of INR 99 for one month and INR 999 for twelve months, the platform is available. It offers two premium subscription options: "Club" and "All Access." Club Plan enables 5 devices at once and costs INR 365 per year. All Access, a flexible subscription for this top streaming service, costs INR 299 for three months and INR 999 per year, and it supports up to five devices concurrently.
Top Series: RRR, Attack Part 1, Kashmir files, Jhund, 36 Farmhouse, Ek Love Ya
6. SonyLIV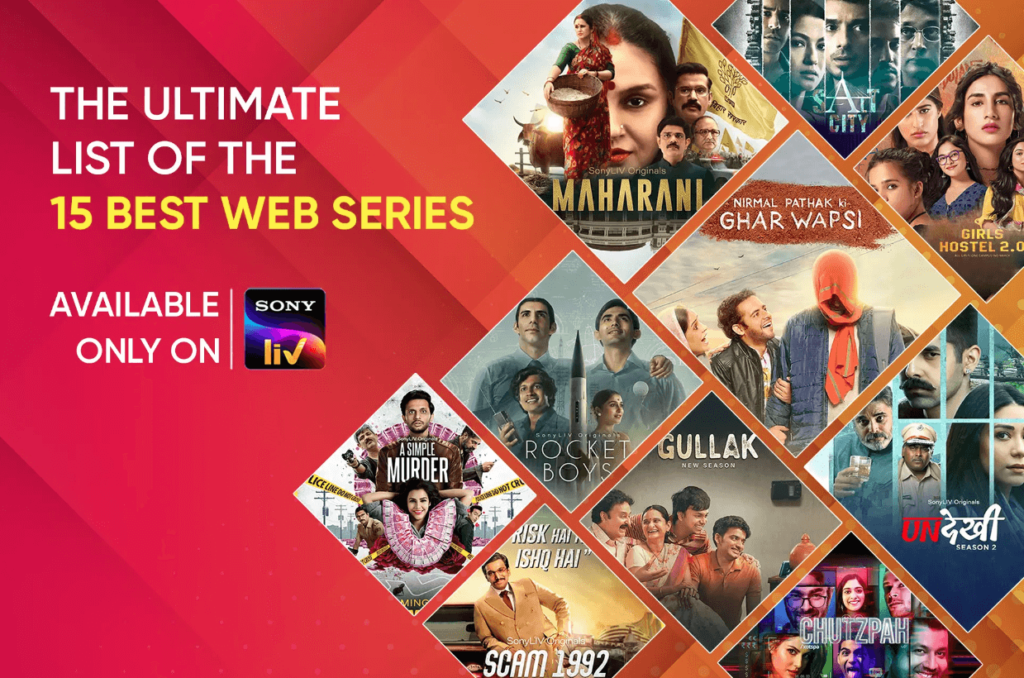 Streaming language: Hindi, English, and several regional languages of India.
Price: Monthly Plan of SonyLiv starts from INR 299, 6-month Plan INR 699, and 12-month plan INR 999.
Top Series: Salute, Puztu, James, Freedom fight, The ABC Murders, SkyLab.
7. ALTBalaji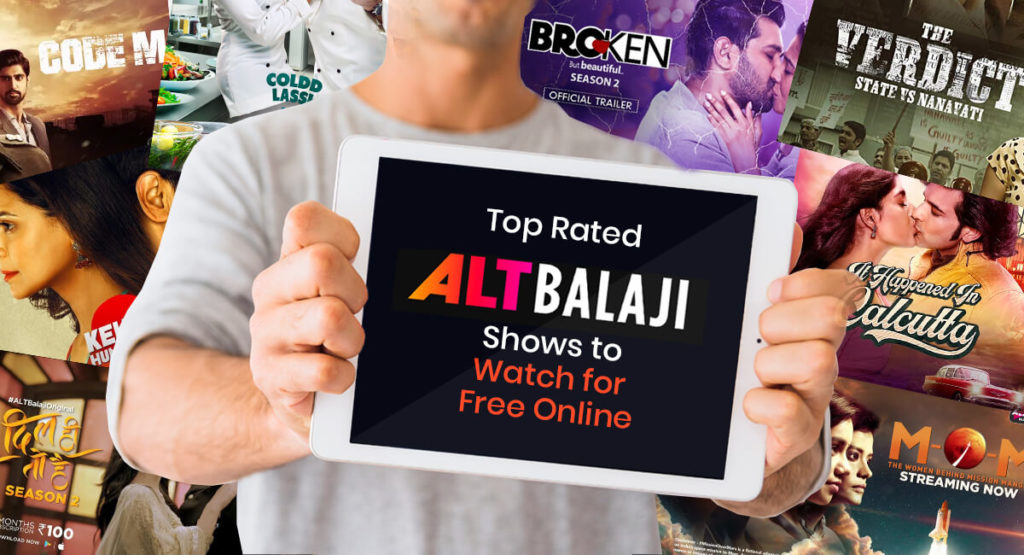 Streaming language: Malayalam, Telugu, and Tamil
Price: It's tempting to sign up for the ALTBalaji Subscription Offer plan, which costs INR 100 for two months (single screen) and INR 300 for twelve months (single screen). A seven-day free trial is available.
Top Series: Some of the best movies to watch are Bose: Dead or Alive, Once Upon A Time in Mumbai, Shootout At Lokhandwala, etc.
8. Voot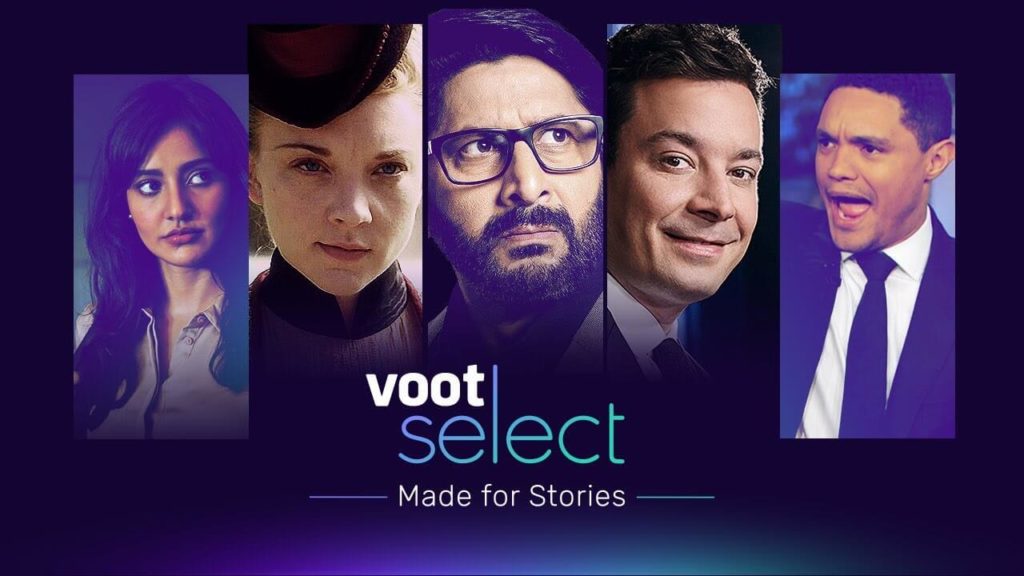 Streaming language: Kannada, Marathi, Bengali, Gujarati, Odia, Malayalam, Telugu, and Tamil
Price: The platform's premium content may be accessed for just INR 99 per month and INR 999 per year. Since the site is currently not entirely paid for, the users can still obtain some free advertising support. You can get a 14-day free trial of the Voot Select plan with the Voot Coupon Codes.
Top Series: Some of the best movies and series featuring in Voot are, Ek Duaa, Guilty Party, Pogaru etc.
9. MXPlayer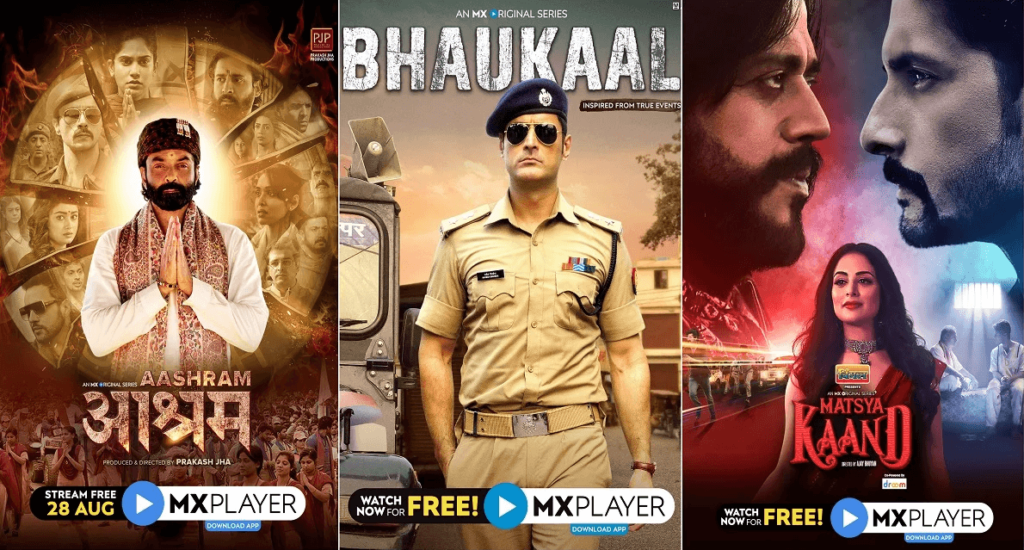 MX Player is one of the most widely used entertainment programmes in India. A variety of content is available on this app for Indian movies, including new songs, music videos, web series, and TV episodes. There is something for everyone in Mx Player, which offers eight different languages.
Streaming language: Hindi, English and other Indian languages
Price: The video streaming and player app MX Player offers both a free and a premium, ad-free edition. The MX Gold annual subscription on the app costs Rs 199 and entitles you to ad-free streaming of MX Originals and Vdesi programmes as well as some carefully chosen MX platform content. You can download material with an MX Player Gold subscription and view some episodes and movies without any commercials. It costs Rs. 499 for a full year.
Top Series: Shiksha Mandal, Mastram, Aashram, Campus Diaries, etc.
10. Jio Cinema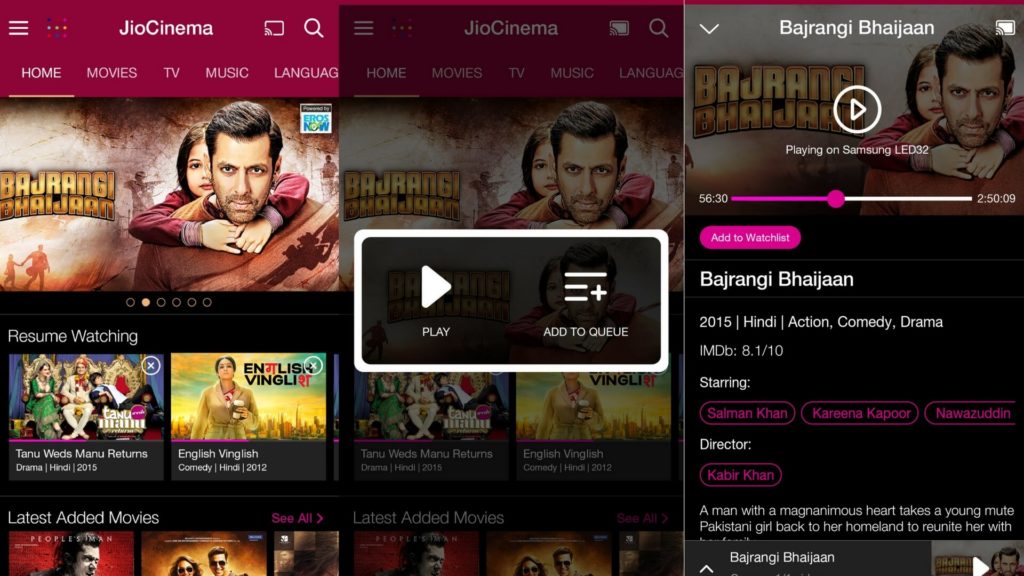 Streaming language: English, Hindi, Bengali, Marathi etc.
Price: You can pay a subscription cost of Rs. 249 for one month or Rs. 549 for three months if you are not a Jio operator and would want to watch Jio Cinema.
Top Series: Twisted 3, Ramprasad ki Tehrvi, Khena ko Humsafar Hai, Flesh, Unkahee, 7 kadam, Mr Das.
11. Sun NXT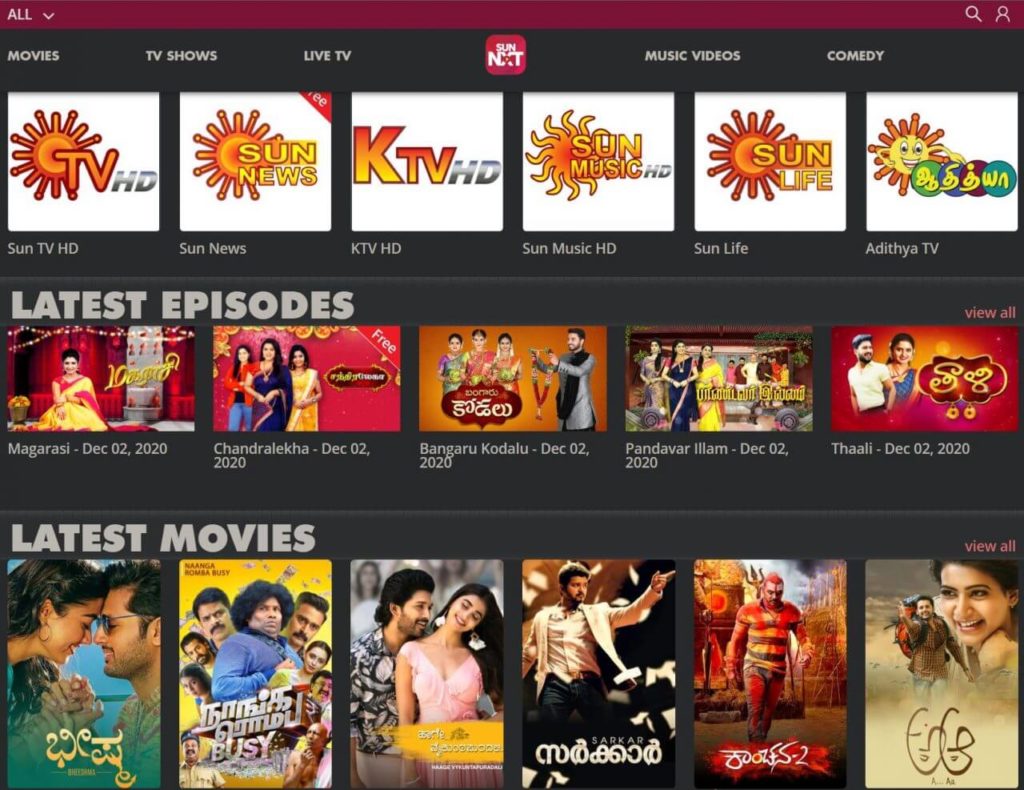 Streaming language: Telugu, Malayalam, Kannada, Tamil, and Bengali.
Price: The entry-level package of Sun NXT, which is only for mobile devices, costs INR 50 per month and INR 480 per year. The premium plan costs INR 99 per month and INR 799 per year and is available for mobile phones and big-screen devices. Similar to Netflix, the first 30 days are a free trial period before the subscription begins. On both iOS and Android, the software is accessible.
Top Series: Beast, Doctor, ET, Anjaam Pathiraa.
12. Hoichoi (Bong)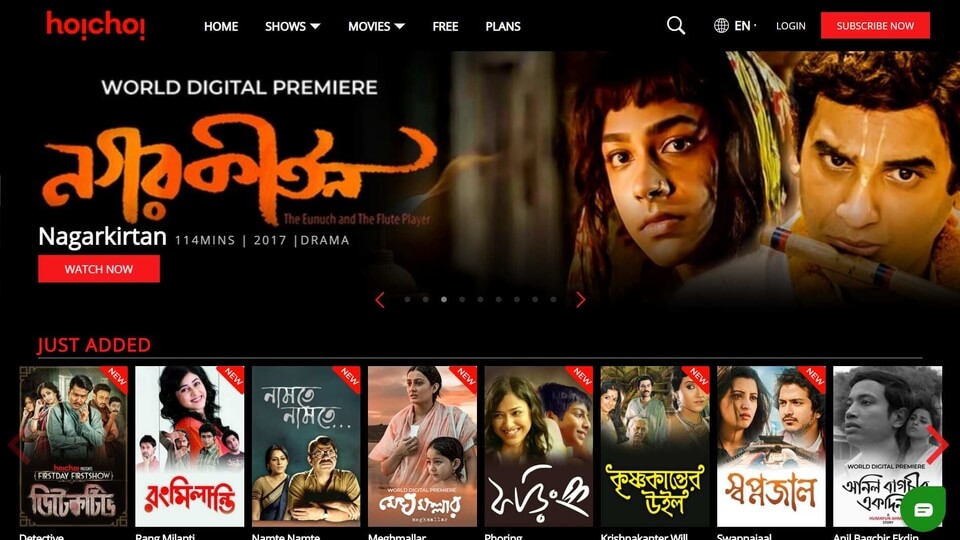 The entry-level package, which is only for mobile devices, costs INR 50 per month and INR 480 per year. The premium plan costs INR 99 per month and INR 799 per year and is available for mobile phones and big-screen devices. Similar to Netflix, the first 30 days are a free trial period before the subscription begins. On both iOS and Android, the software is accessible.
Streaming language: Bengali
Price: There are two annual options available: Rs. 899 (connect to 8 devices) and Rs (connect to 5 devices). You can buy Hoichoi products online, through their website, or by installing the app to your Android or iPhone smartphone!
Top Series: Byomkesh, Kamini, Manbhanjan, The Stoneman Murders, Paranoia, Paap, Eken Babu, Dhaka Metro.
13. UllU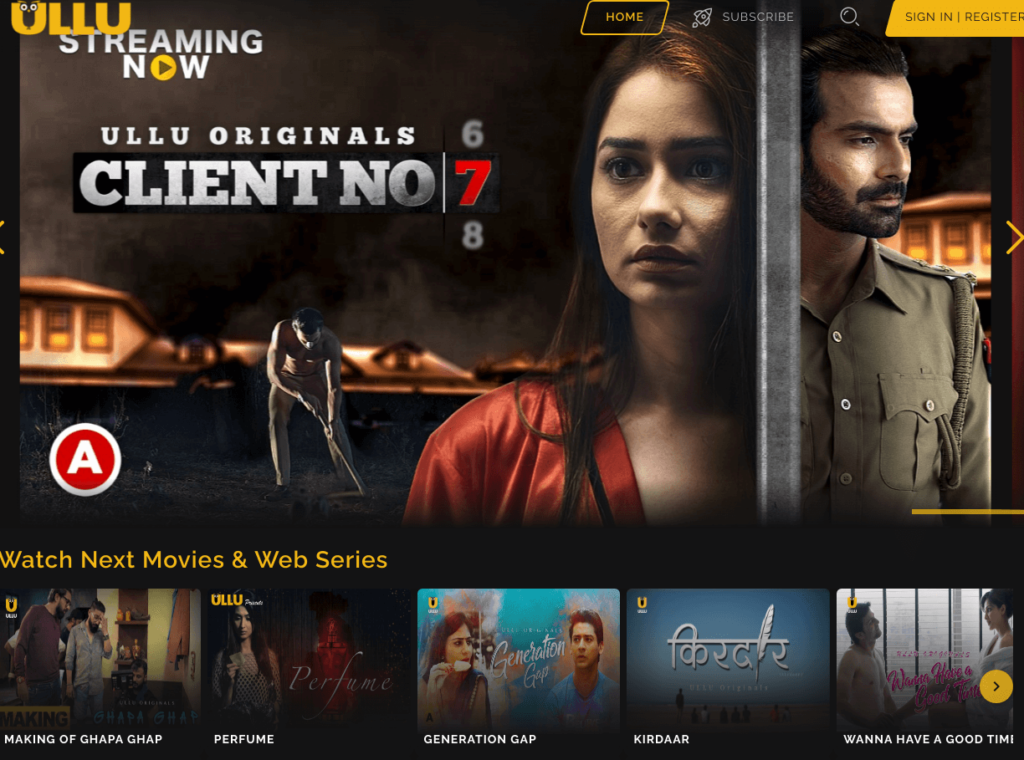 Streaming language: Hindi, English, Tamil, Telugu, Bengali etc.
Price: Users can view three web series or videos on Ullu for free after which they can select one of three membership plans for Rs. 72 for a three-month subscription, Rs. 96 for a six-month subscription, or Rs. 144 for a 12-month subscription.
Top Series: Some of the famous content on Ullu is Panchali, The Bull of Dalal Street, Kasak, Virgin Boys, Woodpecker, Black Coffee, and few more.

Other Mention Like Shemaroo, Eros Now:
14. Shemaroo
Mr. Buddhichand Maroo founded the Indian digital network Shemaroo in 1962. It was initially established as a lending library for books, but in 1979 it changed into India's first video rental company.
Drishtibhram, Pyaar on the Rocks, Au Ek Kahani, Sector 12 Ka Kitty Club, Baaten Suni Ansuni, Cinema Ka Safar, Filmi Flashback, and other popular shows are available to watch on Shemaroo. Shemaroo's subscription is quite affordable and only Rs. 499 for a whole year.
14. Eros Now
Eros Digital owns and governs EROS Now entertainment. It is a division of the American MNC Eros STX that deals with digital media in India. Since its 2012 inception, this OTT platform has provided limitless entertainment across a variety of genres.
In its media library, EROS Now has a significant selection of films and television shows. A select few EROS original web shows, though, are worth watching. These include Modi, Operation Cobra, Smoke, Metro Park, Date Gone Wrong, Flesh, and A Viral Wedding, among others.
At relatively reasonable prices of Rs. 99 per month and Rs. 399 for a year, EROS Now provides entertainment.
15. Aha
2020 saw the founding of Aha, which rose to prominence in India's OTT sector quite swiftly. It is the go-to website for all Telugu movie fans to browse a huge selection of Telugu entertainment materials. The platform's incredible content library is what helped it become so well-known. Whether it's top films like Colour Photo, Jallikattu, or Zombie Reddy or well-known series and sitcoms like 11th hour, Sam Jam, or All is Well, you can be sure to have an endless supply of fun, amusement, and hilarity. The subscription rates for Aha are really reasonable. It offers an annual plan for Rs. 399 and a 3-month plan at Rs.
16. TVF Play
The Viral Fever, often known as TVF Play, is an Indian OTT platform and YouTube channel that was launched by Mr. Anurabh Kumar in 2010. One of the most popular YouTube channels in India is owned and run by Contagious Online Media Network Pvt Ltd.
The youngsters have discussed every piece of unique content on TVF Play. However, a few shows, including TVF Pitchers, TVF Tripping, Permanent Roommates, TVF Bachelors, and TVF Aspirants, are still popular and trendy. It has total freedom.
Final Opinion
Subscriptions to OTT are no longer just for cities. Due to the affordable data plans, the rural areas are also contributing to the increase in demand. Additionally, the demand for such entertainment has multiplied due to smartphone technology. According to a marketing firm's study, the pandemic's effects have had a dramatic impact on India's adoption of digital entertainment. As a result, regional language Hollywood premium material has also increased. The lockdown and pandemic-related closure of movie theatres has also resulted in an increase in demand for OTT platforms in India. Thus, the year 2022 appears to have promise for India's OTT platforms.