Purchasing management is one of the tactical functions within an organization that largely dictates the efficiency and productivity levels. Sourcing high-quality products, managing inventory levels, optimizing costs, and vendor management are a few of the many significant functions of purchase management that helps to define success for an organization. As a result, a lot of organizations are implementing Purchase Order Management Software in order to automate all sourcing and purchasing activities.
With competent software managing stock levels, monitoring vendor performance, forecasting future demand, controlling purchasing tasks, and pinpointing saving opportunities has become extremely easy. This has brought about an increased level of transparency, productivity, and collaboration in all operations.
In this article, we will learn about the significance and vital features of a robust purchase order management software and also look at the cost involved in developing such software. Let's begin.
Benefits of Purchase Order Management Software
Working on a purchase order application isn't easy. The application has a lot to offer to its users, and integrating so many functionalities in the same application becomes a tough call for the experts.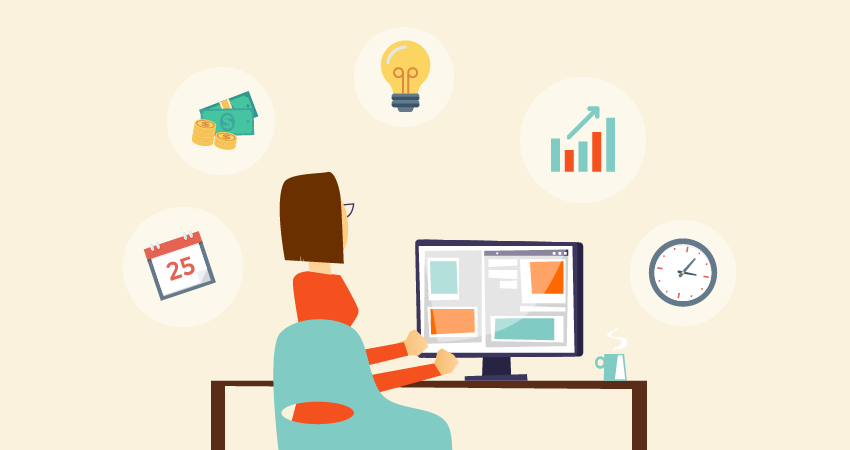 Before we talk about the features and the development process, let's first check the benefits of using a purchase order application.
Valid Purchase Order: If you wish to buy any product or service from a vendor, you need to issue a purchase order for the same. Once this purchase order (PO) gets accepted, there is a legal contract between you and the vendor which makes them liable for providing their offerings. With a purchase order management software, everything is well-documented, listing down all the essential details of the PO such as the item description, price, quantity, delivery details, date of order, etc. This information can be easily accessed anytime and anywhere in case of a dispute. This leaves no margin for errors and inaccuracies.
Projects & Purchases: With purchase order management software, you can place the order for a single project or numerous projects, all at the same time. When you are ordering for a single project, you need to input the project reference code in order to assign the goods to the specific order.
When a PO is issued, it outlines the total cost before the commencement of the job. If you have agreed to a specific cost for all the projects, the software will apply the same cost and calculate the total outstanding amount accordingly.
Improve Productivity: When your vendor sends you an invoice based on your PO, your managers do not have to waste their time validating the authenticity of the invoice. Once your PO gets accepted, you will automatically receive an invoice in your accounting system referencing your original PO and updating your inventory levels seamlessly.

Streamline Your Inventory: With a purchase order management system(PO system), you can streamline your inventory to obtain improved efficiency in operations. You can easily monitor current stock levels, reorder levels, free stock, and stock on hold to ensure you have the appropriate quantity of stock needed at all times. Additionally, an automated purchase management system will help you determine your cost price and sales price with clarity, aiding you to discern your product profit margins.
These benefits would reflect well only if we take care of the other development things. The right technology, right aesthetics, interesting feature set, engaging chatbots, etc. play an important role in the development of an interesting and engaging PO management software.
Read Also: Inventory Management Software Development Cost and Features
Differentiate Between Good and Bad Vendors
Having bad vendors is largely detrimental to the success of your business. With purchase order management software, you can evaluate the vendor credentials, vendor patterns and pinpoint the good vendors from those who constantly overbill and knock-back budgets.
Features of Purchase Order Management System(PO System)
Any application gains popularity and appreciation with respect to the features it offers. If you have unique features integrated with your online purchase order system, then you are in a win-win situation. Our purchase order management solutions are integrated with some interesting features that would keep you ahead of the competition and help you earn a great name in the market.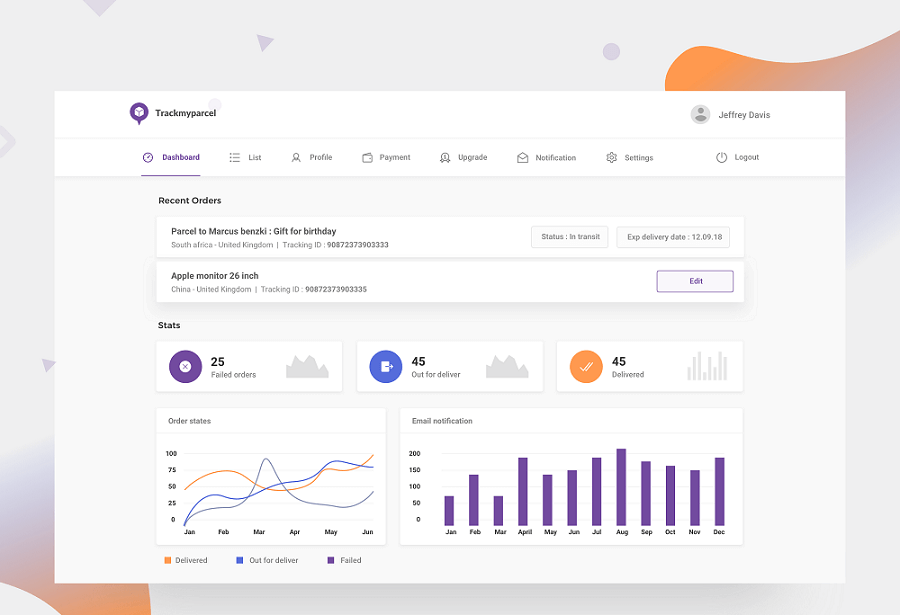 Purchase Order: This feature helps you to create purchase orders for different vendors, storing all the relevant details of the order such as item descriptions, quantity, payment terms, credit limit terms, delivery timeline and instructions, reminders, etc. You can even opt for an approval and cancellation feature with the PO system in order to evade errors and incongruities.
Email Purchase Order: This online purchase order system's feature enables you to send your purchase order via email. You will also receive a confirmation email once your PO gets accepted.
Barcode Enabled Purchase Order: As most of the inventory these days is managed through barcodes, this feature enables you to create a purchase order using barcode readers. You simply need to scan the barcode of the product you want to order and a purchase order for the same will be quickly generated.
Material Inward: This feature helps you to record all the goods received under a purchase order meticulously. It stores all the relevant information such as the docket number, mode of shipment, name of the vendor, contact details, PO details and the invoice to ensure there are no miscalculations.
Read Also: Logistics and Transportation Mobile App Development Cost and Features
Goods Receipt Note: A Goods Receipt Note (GRN) is a document that confirms that all the goods under a PO have been duly received and matched to the PO before the final payment is made.
Purchase Order Invoice: This feature allows you to generate purchase invoices with comprehensive order details. You can generate different types of invoices such as service invoices, commercial invoices, applicable tax groups, etc.
Purchase Returns: In case there are any purchase returns, they should be effectively communicated to all the departments of the organization, namely inventory, accounts, and sales. This feature helps in seamlessly communicating all information and coordinating with the various departments in case of purchase returns.
Customized Templates: With this feature, you can easily record every single step of the purchase process and record it in the system using custom templates. This information can be really helpful later on in case of any error or discrepancy.
Reports and Analytics: Detailed reports can be easily generated to comprehend buying patterns and make periodical purchase forecasts. These reports can further be analyzed to examine the various purchase order transactions, material inward trades, invoices, etc.

Blanket Orders: Purchase order management software (PO system) helps you to create and manage blanket orders, where the companies can decide upon a specific price for specific products and issue purchase orders over a period of time, based upon the same agreed pricing.
Incoming Products Tracking: This helps you to track all the goods received from vendors of a confirmed purchase order. You can schedule a delivery timeline and even receive notifications about late deliveries. Lastly, you can integrate the software with a warehouse management system for hassle-free movement of goods across warehouses and for producing a stock valuation.
Multi-currency: With a multi-currency feature, you can easily set your home currency as well as the default currency for each of your vendors. When it comes to accounting, the amount is automatically converted to your home currency, based upon the exchange rates on that particular day. This leaves no room for ambiguity.
Track Average Landed Cost: This feature helps you to calculate your profitability. You can easily evaluate your price per product, the shipping and handling charges and sales tax. From this data, you can calculate your average landed cost based on which, you can effectively price your products.
Set Reminders: You can set reminders to notify you when the stock levels get low to create new purchase orders.
Streamline Accounting: With this online purchase order system feature, you can export your fulfilled purchase orders to QuickBooks Online and update accounting.
Multiple Approvals: You can set up multiple approval levels for purchase orders within one department or several departments. You can also retrieve all the approval history from the system at any time in case of any inaccuracies.
Select Warehouse for Purchase Order: If you have several warehouses, using this feature, you can select a particular warehouse for sending the inventory.
Purchase Order History: You can go back in date and retrieve your entire purchase order history. This can help you in tracking your expenses and demand for a particular product.
Supplier Performance: Complete access to supplier historical data such as supplier published price, delivery timeline, the last cost paid, etc. helps in evaluating supplier performance as well as establishing new supplier expectations. This supplier performance analysis will lead to improved decision-making and cost-cutting.
Read Also: Supply Chain Management Software Development Cost & Features
Manage Supplier: You can easily manage the various supplier profiles containing relevant information including the supplier name, contact details, supplier code, and status.
Partial Replenishment: With this online purchase order system's feature, you can go in for a partial replenishment of your stock at a time, eliminating the problems of stock shortage as well as the scarcity of adequate working capital.
Send Quotation: This feature enables you to send pricing quotations to the suppliers with a simple click.
Purchase Order Management Mobile App
Take your purchase order management to the next level by adopting mobile platforms as purchase order management mobile applications enable staff to access required information on the go that results in fast decision making.

The Process of Developing Purchase Order Management Software
Developing an adept and all-inclusive purchase order management software requires the skilled expertise of a renowned software development agency. The process involves various stages and each stage should be closely monitored in order to ensure a positive outcome. The various stages of purchase order development software include-
Conceptualization: Our purchase order management system development team discusses with the clients the concept and comes up with ideas that can help build strong and engaging solutions at the most affordable prices.
Market Research & Analysis: Our development service providers have been in the market for long and they make sure to study the competition and market trends before moving ahead with the development process.
Wireframing & Designing: Automated purchase order system wireframing and designing is done to bring on the screen a module that satisfies clients' needs. If you have some issues with any element in the module our experts can modify it as per your requirements.
Development: The team puts to use various purchase order management tools that help them bring on the screen an engaging and never seen experience that is in line with your business needs.
Testing: The product order app is tested for its functionalities and operations to ensure the final product delivered meets the client's business objectives.
Final Deployment: The purchase order for website development comes to a halt once the product is delivered to the client.
After-sale Maintenance: We assure after-delivery support for better results and high revenues.
We have a team that takes care of the complete purchase order for the software development process and helps our client get solutions that earns them high ROI.
Required Team Structure for PO Software Development
At Octal IT Solution, we follow agile development methodology and make sure the client is part of the development process all the while. The team structure required for developing a reliable purchase order management software includes-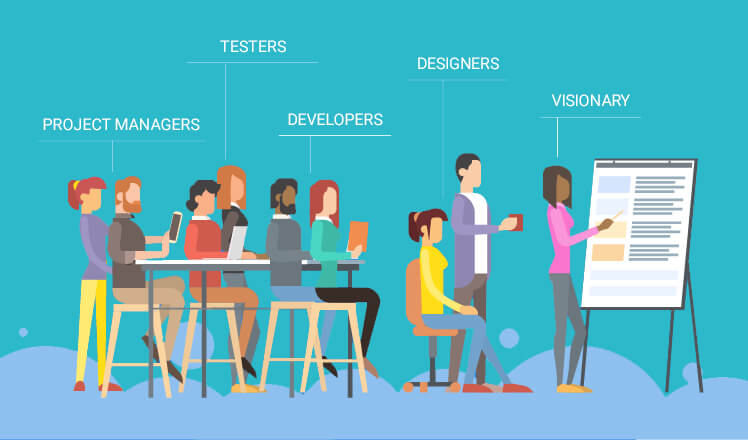 Project Manager- A person having smart and shrewd managerial skills and well versed with the industry canons and practices. The project manager is expected to take care of the milestones and their functioning involved in the PO software development.
Developers- Developing a mobile application would need Android App Developers, iOS App Developers, Web Developers, Front-end Developers, and Back-end Developers. The development team takes care that the requirements shared by the clients are fulfilled and delivered on time.
Designers- The team of graphic designers and UI/UX designers ensure that the purchase order application development is done in a way that the results are impressive and highly rewarding for end-users as well as the clients.
Testers- A smart team of testers and skilled Quality Assurance experts for extending a unified user experience and verifying the function of your application.
A well-structured team would help you develop a purchase order web application that is easy to use and excels in supporting the end users. Over the years, we have been working on similar options and making sure that the results delivered to you are technologically advanced and futuristic.
Read Also: How Can AI Help in Enhancing Logistics and Supply Chain Management?
Purchase Order Management Software Development Cost
If you are planning to purchase a robust and comprehensive purchase order management system, then the foremost step is outlining a budget. It is imperative to understand that the exact cost of developing such software directly depends upon the type and complexity of functionality integrated into it. Another factor that controls the cost of online purchase order system development is the area or region in which it is being developed. Every region has different labor costs per hour that dictate the cost of software development.
A comparative study points out that India, in comparison to the USA and Eastern European countries, offers the cheapest and the most skilled labor. The basic cost of development of purchase order management software is around USD 40k to USD 150k. Although the cost of a full-fledged cloud-based purchase order solution might be a little high, it is certainly worth it. Integrating the purchase order software with other departments, i.e., inventory, production, sales, and accounting, can further boost a company's operations and ensure success.
Final Thoughts
All business organizations require a purchase order management system to effectively control their business operations. With a well-designed purchasing system in place, companies can easily monitor their existing stock and determine what to buy and when to buy. This is instrumental in ensuring customer satisfaction and the company's growth. Therefore, having a reliable and powerful system is a must for the business's overall well-being. Purchase order management software makes it easier for you to manage the organization's functioning and operations and helps employees of the organization enjoy their jobs.

Frequently Asked Questions Regarding Online Purchase Order System