The way things have eased in the digital arena is something beyond imagination. If we go back a few years in time, we stand in a queue to send our parcels to our loved ones. Now, a click and you can get the gift delivered. Easy and Hassle-Free! You don't get phone calls asking for landmarks and destinations. The delivery boy can literally see where he has to go. All thanks to several transportation app features integrated with logistics and transportation apps. Who would like to take the pain of monitoring all the logistics and transportation operations for 24 hours? No one.
This industry is one of the few that calls for a 24-hour engagement and tracks all continuously running activities. Definitely there is a strong need of developing a logistic mobile application, here you will find all the top development directions that are capable of crafting out the perfect mobile apps, both for Android and iPhone. Manage your fleet, routes, shipment details, drivers, goods, and everything with a complete and unified on demand transportation app development ecosystem.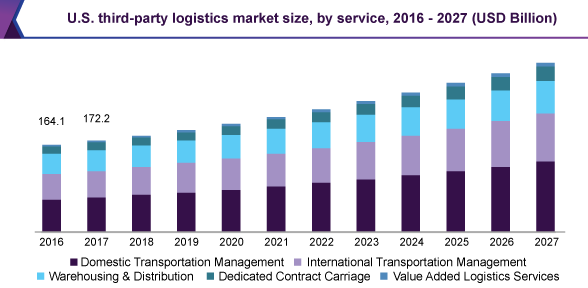 So, whether you are looking for fleet management apps, warehouse management apps, vehicle tracking apps, logistics on-demand, and inventory solution apps it's now the time to get them all in a logistics app by any transportation app development company. Yes, the app will do it all. But then certainly it must be equipped with all the standard attributes such that it can deliver quality services.
Therefore, in this post identify all the top logistics mobile app features, architecture solutions, development cost, and everything else to embark on your business presence and to grab a seat ahead of your competitors in this hyper-competitive marketplace.
Type of Mobile App Solutions in Logistics & Transportation Industry
Logistics mobile app development process is quite different as compared to other app development process. Here one can choose to build an app for either one of the purposes or to serve all the purposes at once. Here are some of the types of mobile app solutions your transportation app development company can work on.
Fleet Management Apps: It records all your fleet-related data and vehicle information. Hence assign the vehicle as per the requirements and manage all your drivers with a one-stop mobile solution.
Logistics On-demand Apps: Deliver the goods, when your users require them. It helps your clientele to avail of the services in a way they like and helps you to keep connected.
Apps for Warehouse solutions: When you hire a transport app development company for data warehouse apps, they provide solutions to store your mammoth data in a simplified way, Hence extract out the correct information with no delays, for making the good deliveries fluent for meeting the time schedules.
Forwarding and Tracking apps: Determine fleet and driver locations with simple clicks. With our tracking apps, fetch the real-time updates about the routes takes and the goods deliveries.
Logistics and transportation app development is quite a complicated task. When you reach mobile app development experts for solutions they would help you develop any of these apps as per your requirement.

Why Do You Need a Logistics and Transportation Mobile App?
Any product that you take to the market is meant to resolve the issues that your customers may face. With our logistics and transportation mobile app development team for your assistance, you can make things easier for your customers and yourself. Here are a few reasons why we think working on a logistics and transportation mobile app is a great idea for you. Food delivery business rely on their fleet of drivers for food delivery on time so logistic management is essential even in Food delivery online business.
Ease of Vehicle Tracking
For any logistic business it is important to know when the vehicle leaves the premises and where it is. It is important to have a tracking system that would keep you updated. Our logistic mobile app development team implements the latest technology to ensure the smooth running of your business operations.
Fleet and Warehouse Management
One cannot be available physically to keep a track of the fleet and warehouse. With this logistic mobile app feature, you can surely keep a check on these elements without being there physically. Our mobile app experts make sure you do not face any troubles in your warehouse and fleet management via the app. The app can store large data easily thus, you can ditch the age-old registers for the same.
Related Post: On Demand Fleet Management App Development – Cost & Features
Easy Online Booking
Ditch the age old queue system and book your parcels in just a few clicks. With the logistic and transportation mobile app, you would be able to see everything on your mobile devices be it your smartphone, tab, or laptop. Sounds like an idea?
You can track and record your business details from anywhere. Thus, you are always keeping an eye on your business even if you're not in the office.
No Paperwork
As you get a logistics app for yourself you are actually saying no to the paperwork. Everything would be available digitally thus helping you to maintain records much easily. We have been providing such solutions over the years and have seen a lot of businesses from the domain go completely digital with the least human intervention.
Confirm the Process
The best part of using a logistic and transportation app is real-time confirmations. If the item is delivered, scheduled, or delayed all the details are shared with the customer via the app. Thus, the customer too becomes a part of the real-time tracking process and thus engages with the business even more.
Out of several advantages, these are just a few benefits that you may get with a mobile app. If you want to enjoy these advantages and ease down your business processing then all you need to do is hire the right logistics app development team for a feature ladened app.
The Core Features and Framework of an On-demand Logistics Mobile App
When you hire automobile and transportation app development company for a productive logistic app you get a solution with different panels for customers and admin. As technology is evolving day to day, it is important to leverage its power for a strong application.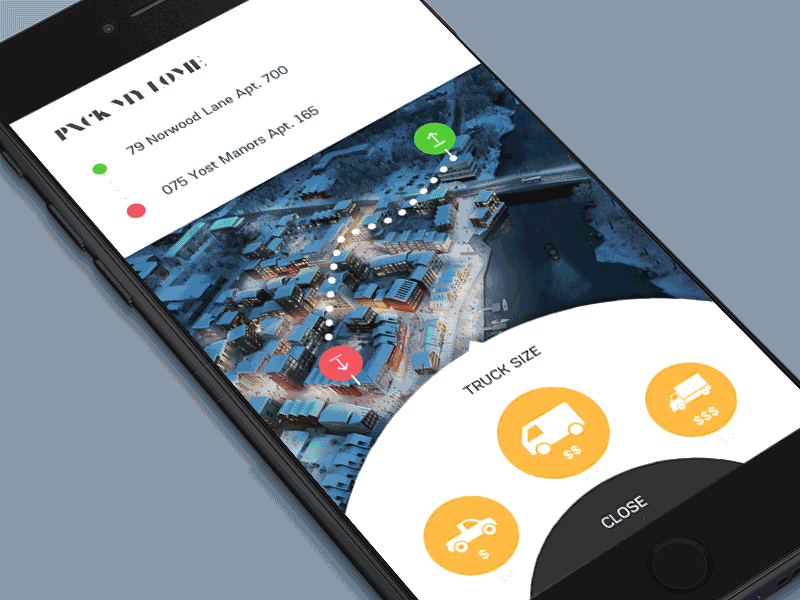 Customer Panel OR App
Easy Registration: This is the first section where the user will land on. They can either create the account or can sign-in with the e-mail or social network credentials. Let your transport and logistics app development team know what different methods they want their users to log in through.
Select Vehicles: Users can accordingly select the vehicles that may be required in transportation. This way it gets easy for the user and the agency for delivering the goods within a single trip.
Schedule and manage bookings: According to their requirements and interest, users can schedule the bookings and can manage them as well according to the date and time provided. Logistics delivery app development service providers understand how important it is for the customer to receive regular updates and integrate this feature in the app too.
Alerts and notifications: All the alerts and notifications associated with the deliveries, tracking, offers, and everything else associated are delivered to the user. It would keep the customers assured about their product delivery and help them track their items too.
Billing and payments: The users can generate all the invoices related to the cost incurred and can accordingly process the transaction through online payment procedures are available. Such logistics app design also includes payment alternatives via in-app digital wallets.
Rate driver performance: As per the driver behavior, time adherence, and quality of services delivered, users can accordingly rate the performance of the drivers. Transportation mobile app development agency takes care of integrating GPS and Maps to help drivers reach the right place.
Track shipments: All the shipments and the goods that are out for delivery can be tracked by the user. They can monitor the path and the track chosen on a real-time basis, to confirm whether the path taken is correct and optimized.
Estimate fare charges: According to the destination and the route to be covered from the pickup location user can estimate the corresponding fare charges that may occur. When you reach to logistics mobile application development company they make it a point to integrate a feature that can talk about the fare charges.
Get a quote: According to the deals or as per the service offerings users can request the quote from the service provider to get an idea about the cost and time investment.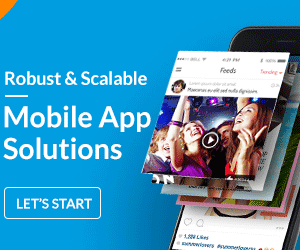 Driver App Or panel
Register: Under this section, the drivers can register with the own created account credential or can log in through the email or social network accounts. Logistics app developers make sure that the registration process is easy so that anyone can register at once.
Get and manage request: All the requests that are assigned by the users along with their status are managed to keep the track of the completed and pending shipments.
Analyze Shipper details: This is one of the most important logistic app features. All the information related to the shipper such as name, address, contact information, the destination location, the invoice generated is analyzed and stored.
Freight Details: Owing to the distance covered, fuel, and the toll charges, the weight of the goods to be transferred the freight details are chartered by the drivers.
Route and Navigation: With the help of GPS, the drivers can determine the route that is required for taking them to the destination. This is great for keeping the users as well as the admin about the driver's behavior while making deliveries.
Bill approvals: Transportation app development agency makes it a point that there is some feature that would let you analyze all the bills related to the toll, fuel, refreshments assigned by the drivers to get them approved by the admin.
Payments: Logistics application development team makes it a point to integrate various payment gateways that can make things easier for you. All the payments that are done by the users either online or via cash on delivery mechanisms can be accepted and recorded by the drivers.
Admin Panel App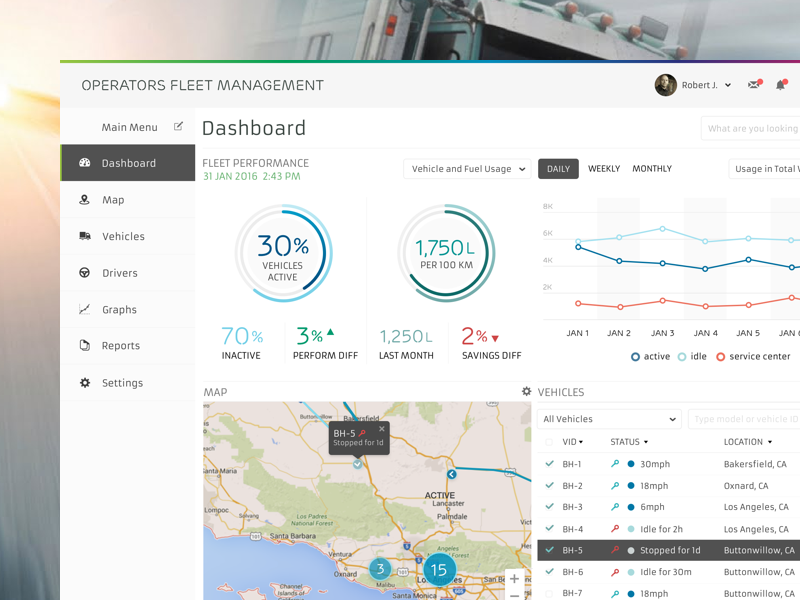 Secure Login: The admin can log in to the account with the email id and password or can create their own account too for maintaining the overall system integrity.
Dashboard: Under this section, users can analyze all the users, the number of accounts pending and completed plus all the other information related to business insights.
Monitor Drivers: Logistic app development team ensure the drivers that are involved in the shipping and the number of orders executed by them and the ones that are completed are monitored and managed.
Manage Trucks, Shippers, and Tariffs: The vehicles, shippers, and all the additional costs incurred while making deliveries are managed and stored.
Fuel consumption and vehicle management: According to the number of vehicles running, the fuel consumption for each of them is recorded accordingly. Further, all the management activities such as the service of the vehicles are required or not, pollution checking, etc. is stored and tracked by the admin.
Push notifications: Logistics app development experts use a tech stack that helps in push notifications. All the notifications associated with payments, order completion, driver allotment, etc. are delivered to the users to keep them updated.
Billing and invoice: All the bills and the invoices that are generated by the user or driver are analyzed and approved by the admin.
MS features: Transportation app developers ensure the user queries associated with the services, drivers, or if any improvisations are required by the users are recorded and handled by the admin.
Trip log reports: All the trips taken by drivers along with the start and the end time, milestone covered are evaluated and recorded by the admin.
 
Advance Features to Make Your App a Hit:
When calculating the cost to develop a logistics management app these are a few more features that you can include in your list. These features would make it easier and better for your customers to engage with the app.
In-App Chat: Communication is integral for any business that runs. Staying connected with your consumers is always important and several ways such as push notifications, SMS, emails, etc. can be used to keep them updated about the latest offers and services. It makes the users engaged with the app and keeps them attentive via fetch real-time updates and notifications.
Live Stats of Delivery from Your Merchant: Our logistics app developers understand how important it is for you to have the live status of delivery. It helps you to easily monitor the driver activities and allows you to assign the task, once all the prescribed tasks have been accomplished. Thus, helps in increasing the productivity of your fleet and makes good deliveries quite easy and transparent. It aids in delivering Instant notifications about good deliveries, time guidelines, etc. thus, capturing user appreciation.
Multilingual Support for Drivers: It helps you to properly co-ordinate with your drivers, in case they belong to a different region. It comes as a great help, in making your business scalable. It allows making conversation fluent and makes the processes very easy to execute and permits the user to avail remarkable services in almost every region.
GPS: With the help of GPS, it helps you determine the routes taken. The app lets you grapple with the exact understanding of the locations covered by the driver during the journey. It calculates the trips taken by the driver and the time required in accomplishing the routes.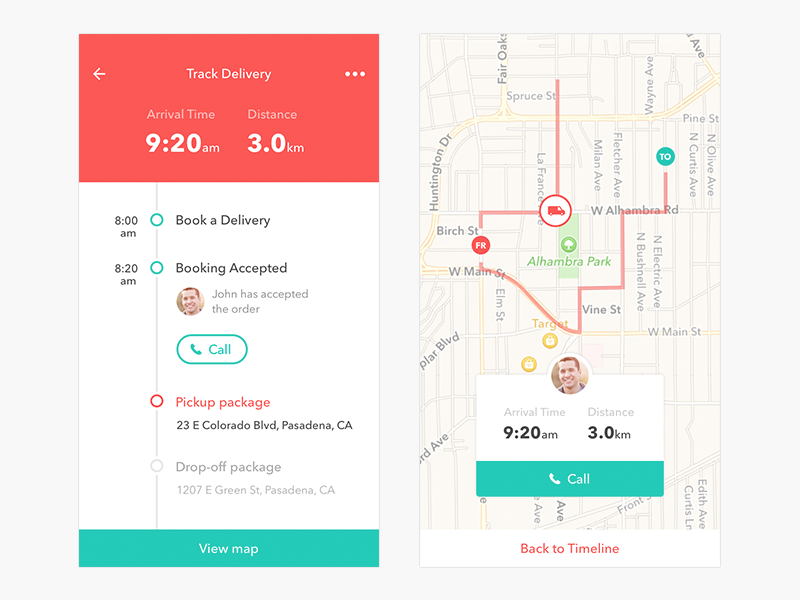 Real-time analytics: It helps you to identify all the business-related activities. Real-time reports feature in logistics and transportation app reflect several orders capture, the regions from where the maximum orders capture, fuel consumption charts, and a lot more can be generated to meet the user requirements in a precise way.
Driver Safety: It ensures the safety of drivers while driving. It monitors all the on-duty drivers and their driving attitude while dispatching the goods and scores their safety as per the corresponding data. It tracks speed, phone usage, and frequent hand braking. Further, the scorecard is also generated according to the driver's behavior for ensuring maximized safety.
Payment integration and Referral Rewards: Allow you, users, to avail of your premium services. Whether it's about moving the house goods, industrial cranes, etc. offer them reliable and transparent payment mechanisms such as Braintree or PayPal. Engineering an app with multiple payment gateways, distinctive currency standards can contribute to the logistic mobile app on a good note.
Cloud Operations: With the high requirement of data storage infrastructure, our logistics app development team uses cloud technology for securely storing your business data. Access all your fleet and driver-associated data, order placement and delivery data, time consumption, and driver behavior reports on the cloud with a very simplified approach. Cloud operations, since being widely adopted over all the business standards, decrease your operational costs, and boost up the graphs of your revenues and profits. Further, it will have all the technical paradigms that suit your business infrastructure and help to make it operable from any corner of the world.
We have researched top applications of the stream and have ensured that the solutions that would be delivered to you would be interesting and engaging. If you are looking forward to develop a solution that stays ahead of the competition then you must include these advanced features in your application.
Few More Features:
We have talked about all the prominent features that are to be included in your app and how they may have an impact on the cost of development. Other than these features there are a few additional features that determine the transportation app development cost. Here are some more interesting features that you would need in your application for complete engagements. These advanced features help you stand out of the crowd and stay ahead in the market.
Trip tracking feature for Schedule the trips for your driver tracks the details of drivers that On/Off duty.
Driver Scorecard to determine the behavior and performance while making deliveries.
Leaderboards can be used for rewarding the drivers as per their behavior or scores can be improvised with proper guidance.
Pre-Plan Routes for Drivers so as to graph out the routes prior to shipments and to keep track of fuel consumption.
Nearby Gas Station or Mechanic Help for accomplishing long journeys.
Offline Support: Stay connected, to track, monitor and control all the logistics operations that are taking place on road.
When you want to expand your business and make things easier, all you need to do is hire a team of technically sound developers for your logistic and transportation mobile app development. The technology stack plays a very important role in how your app interacts with the customers and users. Your app must be built with the latest technology.
Technology Stack for Your Logistics and Transportation App
For making a superior quality On-Demand logistics mobile app the right technology stack is required to be implemented. Adopting the latest and evolving technical standards will conserve a seat for your app ahead of the competitors in the tuff competition existing out there.
Push Notifications Twilio, Push.io
SMS, Voice, and Phone Verification -Nexmo, Twilio
Payments Braintree & PayPal, Stripe, EWallets
Database MongoDB, Hbase, Cassandra, Postgress, Mail Chimp Integration
Cloud Environment AWS, Google, Azure
Real-time Analytics Hadoop, Spark, BigData, Apache Flink, Cisco, IBM

Logistics app development cost is largely affected by the technology stack that you use and how well it is used.
Logistics and Transportation Mobile App Development Process
Needless, to say an app processed out of the above phases surely reaps out the benefits on the grounds of performance and quality. Therefore, it is imperative to find out the best Mobile App Development Company such as Octal IT Solution that can craft out the best in class mobile apps, for making your business abreast in this hyper-competitive marketplace. This is a major factor to determine the cost to develop logistics app.
Development Team Structure for Logistics and Transportation Mobile App
For making a remarkable and exceptional mobile app certainly, you will require the right mobile app development company, a technical partner, an astute squad of developers, designers, and testers; therefore, it becomes very important that you select the appropriate candidates that are imbibed with true potential for developing your app.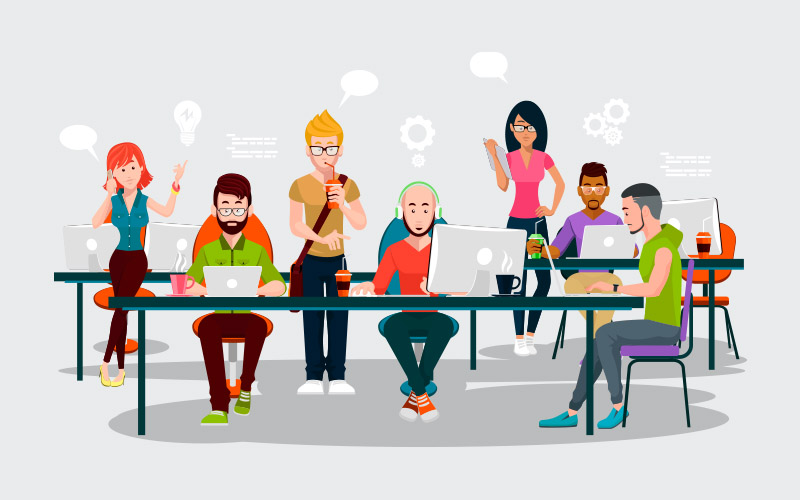 We make it a point that the team that works with you helps you earn the best solutions that would make it easier for you to earn the best solutions that are engaging. We keep you in the loop so that you can check if you want to proceed with the features or do you want to change it.
Below are the key persons that you must hire for converting your app idea into reality:
Project Manager: Definitely she/he should encompass all the knowledge and technical criteria pertaining to the mobile industry landscape and must have a good command over managerial skills and must be able to figure out the best possible solutions.
Developers: Developers can be said as the true creators of the mobile app. They are solely responsible for developing your app from scratch and know the perfect solution for making your app stand abreast in the cut-throat competition prevailing out there. Of course, the technical team must be comprised of both iOS Expert and Android App Developers headed by skilled and experienced project managers.
Designers: They are the one that showcases the core idea of the app. No doubt, your app may master the coding standards but a well-designed app will attract the users. Therefore, you need to have expert UX/UI designers for selecting the extraordinary design elements and background displays.
Testers: Testers ensures that the app developed combats with all the functioning and operability requirements. Thus, make sure to apply all the testing standards to make it achieve the monumental success across all the market standards.
This is the basic hierarchy that we use for transportation and logistic
This is the basic hierarchy that we use for transportation and logistic. It helps us bring on the solutions that are interesting and high ROI generating. We have been working for the solutions that are returning well and helping organizations earn better.
How Much the App Development Will Cost You?
The cost structure of the Mobile App Development Companies and App Developer communities can vary according to the number of hours consumed. For instance, the price for App Development in developed economies such as Europe or the United States of America starts from $200 to $550. Eastern Europe is much cheaper in comparison with other parts of the European region as the range for developing On-Demand logistics Mobile App starts from $200 to $500 per hour.

In India, the cost of developing an average on-demand logistics mobile app begins from as low as $20-$25 per hour, Approx. $10,000 to $30,000 for a single platform (Whether iOS or Android).
If you are looking forward to developing a solution that can help you earn the best results then hire the best logistics and transportation app development team from India. The need to grow the strong solutions becomes easier and we at Octal IT Solution understand how things function.
We have been working in the direction of delivering solutions that are eternal and need minimum updates with the evolving technology. If you are thinking of even starting an online Food or Grocery Delivery business you should check our this blog A complete development guide on Food Delivery key features and cost associated with it.
The Final Words!
If you want to have a transportation and logistics app all you need to do is hire a team of experts and get your work done. Technically strong and rewarding applications would make it easier for you to manage your business operations and help you earn great profits. Let technology take care of your business operations while you look forward to building stronger and better products.