For any business owner the real struggle is to bring their idea into a working reality. The glitz and glam of the business is what is visible, but not many entrepreneurs understand the real struggle. Well, no worries. To help these entrepreneurs technology has taken charge. We have software to manage almost every aspect of the business. From inventory management to budget management to HRMS development, everything becomes easier for the business owners with our well-defined solutions. With artificial intelligence in logistics and supply chain management it becomes quite easier for the businesses to meet the operational standards and accuracy.
The relationship between supply chain and logistics has long been characterized by mixing, the use of the two as synonyms. For many today, their relationship to each other is not clear either. Although the theoretical definition makes it clear that Supply Chain Management is an activity that integrates key processes from the manufacturer to the end-user, creating a product, service, and information of value to the consumer. The applications of ai in logistics are quite complex, but important to understand. As the businesses turn to a stronger and better functional fields it becomes quite significant that the technology is used in the right direction.
Why Artificial Intelligence in Logistics and Supply Chain?
When talking about the role of ai in logistics and supply chain the ease and benefits it offers can't be overlooked. It has made things so easy for the businesses that those which haven't adopted the technology yet are waiting for the better results.
Some of the major benefits of artificial intelligence in supply chain management are:
1. Accurate Inventory Management
It becomes quite easier for the businesses to ensure the right flow of items in any warehouse. Usually the inventory is managed manually and sometimes a few things may be skipped. The inventory management process is dependent on various events like order processing, picking and packing, delivering etc. Managing these things manually can be very time-consuming and any error in the process may reflect in great loss. With accurate inventory management one can prevent overstocking, inadequate stock and unexpected stock-outs.
By integrating Artificial Intelligent solutions with your business you can easily manage to record the changes and maintain an error-free inventory.
Smart inventory management software solutions can help you save your time, efforts, and energy.
2. Smart Warehouse Handling
Warehouse management solutions are changing the way business run these days. A major part of your business is quite dependent on the retrieval of an item from the warehouse and ensuring smooth transitions for the customer journey. AI based supply chain management app development ensures to integrate interesting warehouse management solutions that are automated and smart and can take care of their functioning on its own.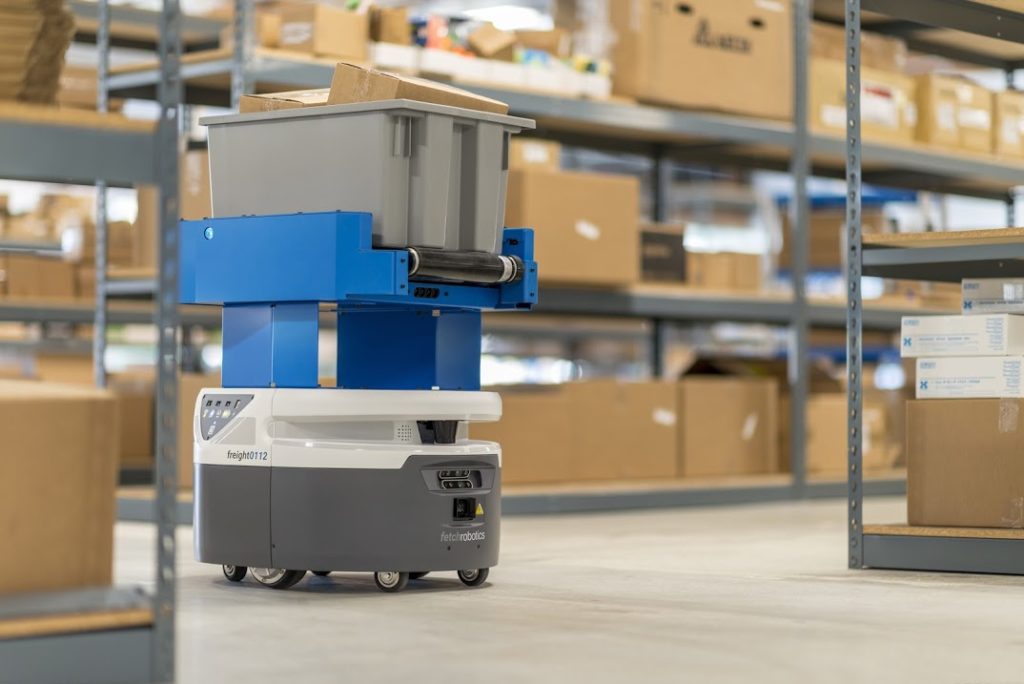 If you are looking for a solution that can help you reach better heights then this is the platform for you.
3. Enhanced Safety in Work Environment
As technology advances, it becomes quite confidential, safe and secure to use. With each development, there are better solutions that come in the picture. When talking about how artificial intelligence has revolutionized supply chain management, the one major point is safety. It has made business operations safer and interesting for better functionalities and enhanced user experience.
4. Reduced Operation Costs
Reduced cost is the major benefit of artificial intelligence in supply chain management system. From taking care of the inventory management to exploring all the aspects of warehouse management to exploring the inventories artificial intelligence and machine learning solutions can take care of it all.
5. On Time Delivery
When it comes to managing the delivery timings of the items, it becomes quite easier for the business heads to ensure quicker delivery with almost most of their business operations being automated. With ai based supply chain management systems being in the picture it becomes quite easier for the people to explore the solutions.
These are a few advantages of integrating Artificial Intelligence technology with your solutions that can make things easier and stronger for you. If you are looking forward use ai in logistics and supply chain management just hire the right developers who can get things done for you.
Understanding Artificial Intelligence in Supply Chain Management System
Artificial Intelligence in logistics and supply chain is the part where we talk about the plans, implements, and controls the efficient and effective flow and storage of products, storage, services, and related information, from the place of origin to the consumer, in order to meet consumer needs. Separation often causes difficulties. It follows from the definitions that supply chain management is more than traditional and more than modern flexible logistics, as its content significantly exceeds that of logistics. The supply chain is built on information systems and includes manufacturing, marketing and financing, strategic resource planning, business process relationships, risk-sharing, and the involvement of supply providers in product development.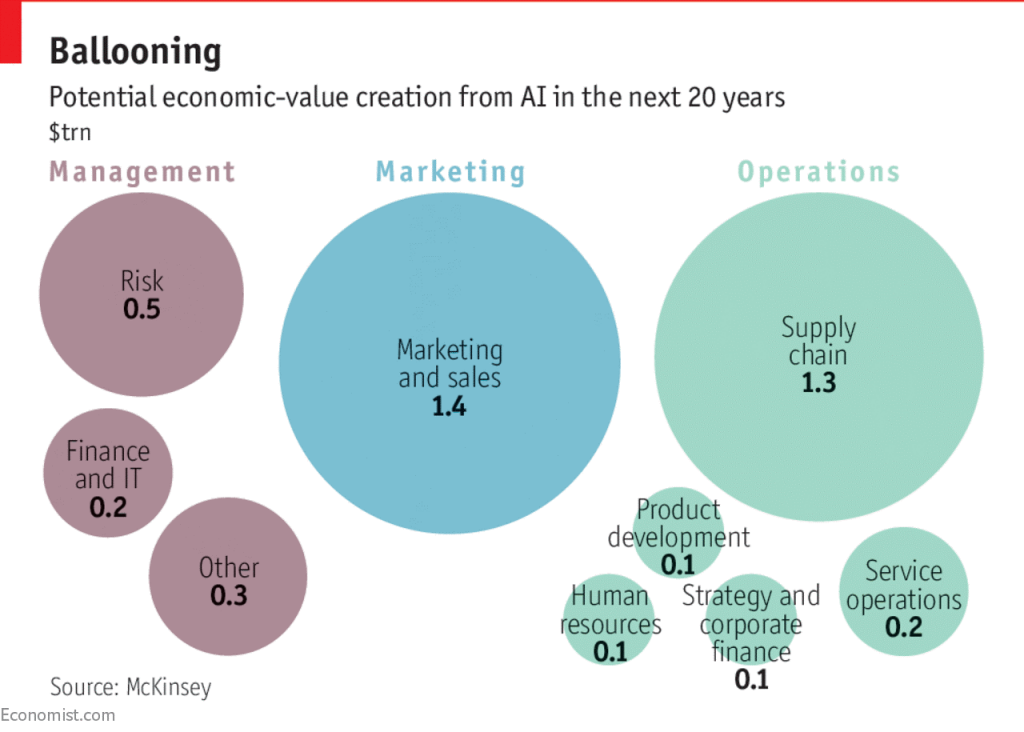 Of course, the global direction of digitization and data analysis known as Industry 4.0 has a dramatic impact not only on production but also on services. By analogy, the literature uses Logistics 4.0 to identify changes that affect the logistics services sector. The transformation affecting the whole supply chain management is characterized by network connection, integration of Internet solutions into processes, targeted data collection at all levels, their online and batch processing and analysis, and the decisions made by artificial intelligence (AI) application.
Information processing – Analysis
Continuously collected data is the key to reviewing the big data effect. The new – data mining – methods are based on finding non-trivial correlations on large amounts of data. The starting point for this is the existence of properly collected, stored, and structured data. The first challenge is to structure and record data collected from logistics applications and tools online. With the logistics management software development of analytical tools and platforms, the integration of AI capabilities into the system results in more and more sophisticated solutions, and the systems are able to find answers to the increasingly complex problems of logistics service providers. AI in supply chain and logistics can make it quite easier for you to take your business to better heights.
Optimization, efficiency increase
More and more businesses are committed to data-driven decision making. Another benefit of big data analysis is the optimization of resource consumption and efficiency. Some key areas that are also characteristic of logistics are worth highlighting.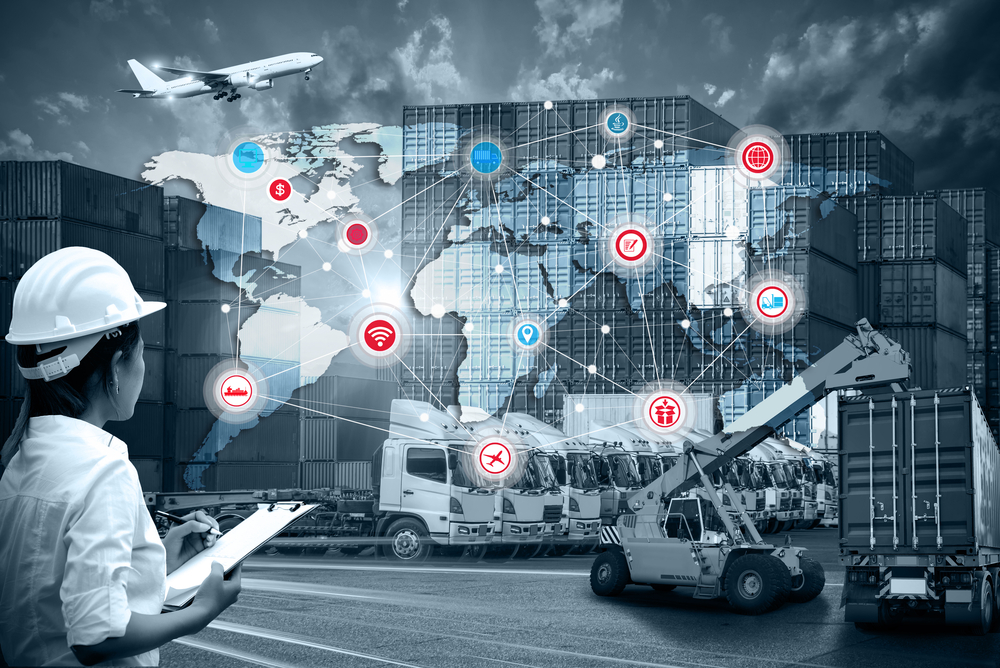 We further share here the important aspects where AI can be used in your supply chain management business.
AI and Logistics: Understanding the Role of Technology
AI already plays an important role in the supply chain. The impact of AI on standard logistics is to change the way goods are transported worldwide, either by predictive analytics or by large volumes of data, robotics, or autonomous vehicles. The use of ai in logistics is quite vast and it needs to be focused on, in a way that it reflects the best results in no time.
Among the areas in which AI is revolutionizing logistics are the following:
1. Forecasting and planning
AI in combination with the power of large volumes of data can significantly improve the transparency and efficiency with which logistics managers forecast demand and make capacity planning, allowing them to be proactive in allocating resources. Using AI in supply chain management to analyze historical and current tiles and to create predictive data, managers can use the information collected to anticipate the requirements for the number of semi-trailers and can mobilize the semi-trailers where they are most needed. This reduces operating costs. Also, AI can assess a resource situation and recommend allocations much faster than human operators can.
An interesting case is that of UPS, which used AI data to improve the route planning of its vehicles. They found that, in general, 10% of turns are to the left. Eliminating the left turns made by its drivers in right-hand traffic, it saved 38 million liters of fuel and delivered 350,000 more packages a year. This happened even though the drivers had longer routes planned.
2. Warehouses and robotics
Due to the use of AI, robots are increasingly replacing humans in the operations of finding, tracking, and transporting stocks in warehouses. For example, Ocado in the United Kingdom has developed a complex robot-based storage solution for supermarket chains. Its automated order fulfillment center in Andover, near London, uses robots to store and lift food along an aluminum grid or "hive" structure, with human employees overseeing it. Ocado has reduced its order fulfillment time from two hours in the old warehouse to five to 15 minutes in the new one.

3. Operational efficiency and customer service
AI can generate valuable operational data on product movements along a supply chain to dramatically increase operational efficiency. This knowledge helps organizations reduce operating and inventory costs while responding faster to customers and providing improved customer service standards.
Examples of AI-based technology that can improve the operations presented in the "Artificial Intelligence in Logistics" report by DHL and IBM are a robot that quickly sorts letters, parcels, and pallet deliveries, and a robot that performs visual inspections of goods using special cameras to identify any damage or repairs required.
4. Workforce organization
Thanks to the analysis, all high-traffic, difficult periods can be predicted for the employees working in the supply chain, and the phenomenon of overtime and exhaustion can be prevented with proper work organization. If you want to integrate AI with your supply chain management, you can surely be assured of having results that would make it easier for you to focus on growth and better results.
5. Route optimization
The integration of online GPS, weather, route information, fleet, and historical data into the system enables applications to create optimal transportation routes based on what the business is aiming for. One interesting implementation of this is the "no turn left rule" used by UPS. Based on the big data analysis, it has become clear that turning left in a large arc will cause the company an otherwise avoidable surplus in time, fuel, and emissions.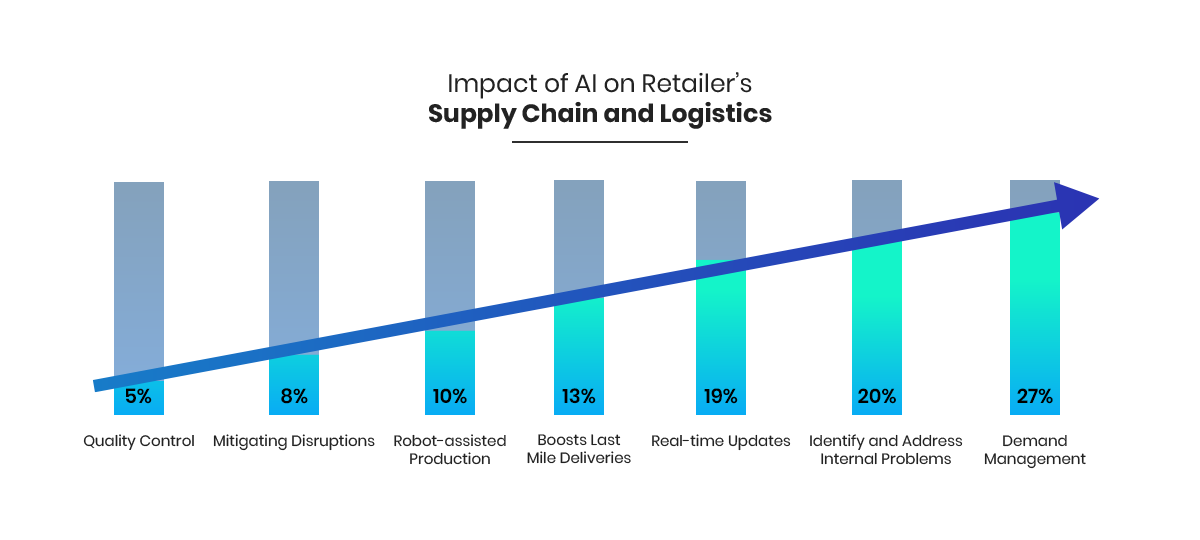 6. Automation at all levels
The automation that can be implemented in production, trade, and warehousing also increases the speed and accuracy of the processes, therefore the implementation of the logistics must respond to changes both inside and outside the plant.
These are a few levels where AI has automated the functioning and modified the business functions for better results. Advanced technology makes it quite easier for the businesses to focus on their growth and better results.
Technologies That Are Making It Big in the Supply Chain Management
The two big technologies that are changing the face of operations of businesses around the world are Big Data and Artificial Intelligence.
Interdependent technologies are quite difficult to explore how things function and when they can be explored for better results. Big data solution makes it easier to analyze and understand the data that is collected and infer the conclusions from all the study.
Artificial Intelligence is automating the basic functionalities quite easily making it easier for the expert to handle their business operations without any troubles. The role of AI in the supply chain is quite significant and offers interesting solutions.
Big data is making logistics better
As the spread of data analysis and data-based decision-making mechanisms permeates the entire business process, they are able to identify seasonality, stronger or weaker periods in turnover and utilization, and changes in production programs in the process of enterprises. This knowledge can also make logistics systems integrated into corporate processes more transparent, automated, and optimized.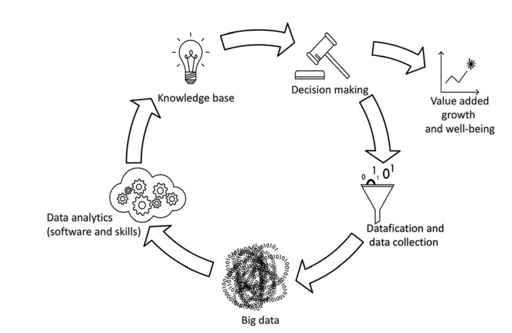 The Supply Chain Management and modern, flexible, or "lean" logistics to each other are not synonymous. The logistics are only one component of the supply chain. The most important difference between logistics and supply chain management is the shift from a functional mindset to a process-based approach.
AI in logistics today
According to a report by Cerasis analysts, AI-based solutions in logistics and supply chains are becoming more numerous. The technology is available today and can significantly improve data quality compared to current low levels. The challenge is now the shortage of human personnel with the right skills to use and capitalize on this new and extremely interesting technology. But that is likely to change, according to technology solutions company Salient, as 64% of supply chain executives see data analytics as a top priority for their organizations.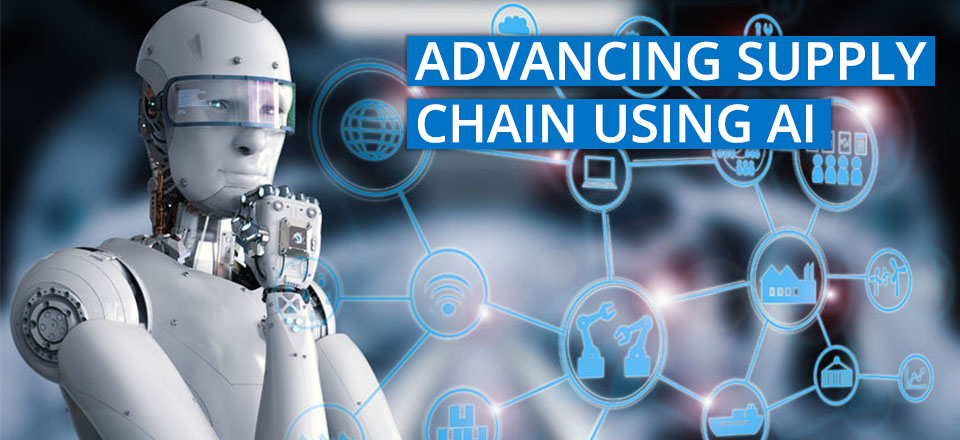 These are the two technologies that are making drastic revolutions in the supply chain management industry and making it better for the businesses to translate it to the best profits.
How can you participate in the AI ​​revolution in logistics?
There are several actions that can help you join the AI ​​revolution.
Although not strictly based on AI, use data processing applications based on economic principles. For example, if an order, a delivery order, and an invoice related to the same transaction, automate the process and facilitate payment within the number of days set forth in your contracts.
Use AI in specific applications, such as resolving customer service requests, where "chatbots" can reduce errors.
Integrate AI into existing general systems, such as ERP or order processing systems.
The last 4-5 years have shown that collecting and analyzing large amounts of data from football to logistics offers incredible opportunities and previously unimaginable potential. Incorporating or omitting the big data analytics capability into production and/or service reinforces the well-known old rule: lagging behind is left out.
Post your project requirement with us and we will assist you to churn out the benefits of Artificial Intelligence and Big Data in your logistics business.
The Final Key Take Away
When talking about the role of ai in supply chain management, we understand how things would complicate and can translate to better results. If you are looking forward to making new changes in the domain then surely you have walked a long path. If you want to make the best of the technology for your business then you need to hire the best AI and ML based solution providers in the market. Our team of developers can help you build a system that tracks the ups and downs in your business, record all aspects of your business and offer solutions that are interesting, engaging and profit generating. If you are looking for mobile app development services then contact us.
We are available to connect with you over call and mail, so just drop us a message and let's enhance your business further.