Nowadays, AI-driven deepfake apps have become a big trend, and after many such apps that animate old photos, a newly introduced app is Wombo. And what sets Wombo apart from other apps is that it allows users to transform themselves or others into a singing face. An app similar to this we already have is TikTok, which helps to create lip sync videos with your favorite songs and can simulate music videos or spend time ROFLing with your friends.
What is a Lip Sync app?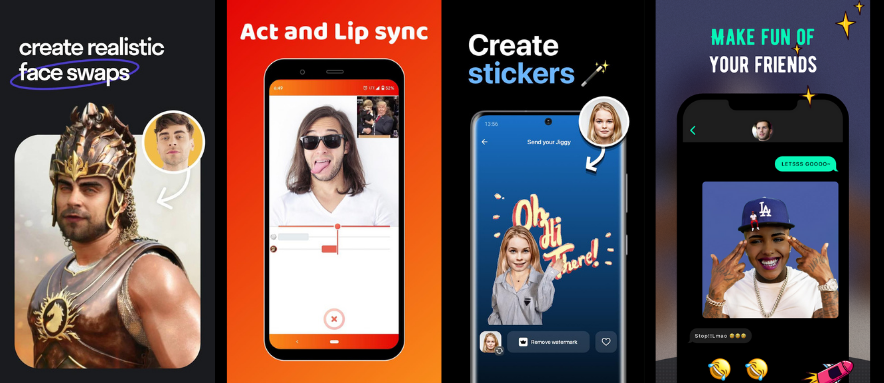 Lip synchronization is an act of moving lips in synchronization with an existing song/pre-recorded dialogue, and lip sync apps allow users to do just that and here no one has to be a music prodigy to create an incredible music video.
How does Wombo work?
Wombo is the world's best AI-powered lipsync app, where the app users can take a selfie, pick a song and let Wombo do its magic. It offers a total of 15 songs, and after a while, the app churns out a video where the user is singing the selected song. When the users first open the app, they get a camera UI to click a selfie and alternatively pick an image from the phone gallery. Once the app is chosen, it is time to crop the image so the output appears better.
On a technical note, the app uses a technique called LipGAN that allows altering a person's lip movements in a video to match a chosen audio clip. A Generative Adversarial Network (GAN) architecture is the chosen framework for this task; it contains a Generator module and a Discriminator module. Here the input video frames and target audio are encoded with separate encoders and then concatenated together. Then, the encoding is used to reconstruct the same face, however, with a different lips position in sync with input audio features. Here they use 'skip connections' during decoding to carry specific lower-level information valuable to reconstruct facial features precisely.
Next, to guide the training process and generate realistic outputs, the discriminator is used as an adversary generator. The discriminator loss it uses is computed on encoding space with a Contrastive Loss, which helps monitor generated frames and check whether they are synchronized with target audio. Once this framework is trained on LRS2 audio-visual dataset, it attains astonishing results. This tech reduces the time taken to create lipsync animations that are difficult to develop for an artist. And precisely, this is how the Wombo app works.
The app offers a premium version at $4.49/month and an annual subscription at $29.99/year without ads and faster processing capabilities. Meanwhile, often people are worried about privacy with apps like Wombo; however, in its privacy policy, Wombo clearly states that the app immediately deletes the facial feature data after creating a photo animation. The app stores anonymous, aggregated, or de-identified data as long as needed and shares it with behavioral analytics platform Amplitude to better understand user behavior and build engaging experiences.
Related Post: Best Free Online Face Swap Apps for Android and iOS
Why invest in Artificial Intelligence and Machine Learning?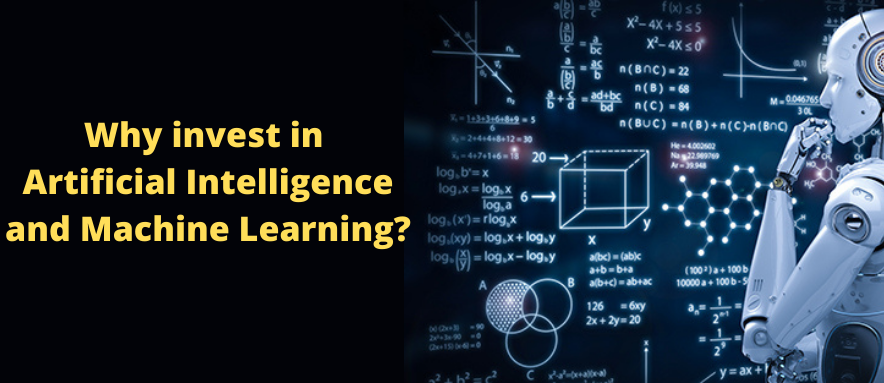 The present AI ecosystem consists of Machine Learning, Artificial neural networks, natural language processing (NLP), and robotics. In ML, the programs learn from the existing data and apply it to new data or use it to predict it. The robotics field is dedicated to developing and training robots. A robot's ability to interact with people and the world follows general rules and is predictable. However, the current endeavors are also made towards using deep learning to train the robots to act with a certain level of self-awareness.
Currently, the worldwide artificial intelligence market is valued at 327.5 billion US dollars, and it is continuously growing, driven by the inflow of investment it receives. From 2015-to 2020, the total annual corporate global investment in AI increased by 55 billion US dollars, and a lot of it comes from private investment from the companies in the USA. The recent top-funded artificial intelligence startups in the United States are UiPath, Indigo Ag, and Nuro. UiPath is an artificial intelligence startup to look for as it is considered the second most valuable AI unicorn startup worldwide at US$35 billion. It has been designated the most prominent robotic process automation (RPA) product vendor across Global 2000 enterprises.
The global market revenue for artificial intelligence is forecasted to grow from 2018 to 2027, even though different studies show variations in how much the global market size will increase. The market research firm IDC anticipated that the global Artificial Intelligence market will reach a size of more than half a trillion US dollars by 2024.
Visit Also: Best Apps to Sell Used Clothes Online
Which are the top apps in the category of Lip Sync apps?
Some of the top Lip Sync apps are:
| Sr. No | Application Name | Available On | Revenue Model | Publisher |
| --- | --- | --- | --- | --- |
| 1 | MadLipz | Android | iOS | In-App Purchases | Eigenuity Inc. |
| 2 | Reface | Android | iOS | In-App Purchases | NEOCORTEXT, INC. |
| 3 | Jiggy | Android | In-App Purchases | Botika |
| 4 | Face Magic | Android | iOS | In-App Purchases | Insight Technology LTD |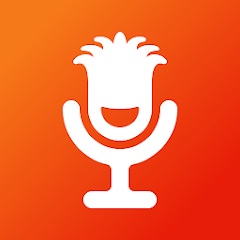 1. MadLipz
4.1
4.7
MadLipz is an Android Entertainment app that allows users to make funny bite-size video parodies (Lipz) and share them on social media platforms. The users can kick back and watch the latest original memes created by a global community of creators.
Features:
Users can select from Trending, Hot and specific category feeds as the app's user community share the latest creations.
It allows the users to record videos acting or lipsyncing as specific characters in a lip, and they can choose scenes to replace them with their original video recording or do everything in one take.
Users can dub their voice by choosing from thousands of ready-to-go clips and recording their original dialogue. They get the best synchronization by filling the boxes for character dialogue or freely recording. There are voice filters available for different characters in the clip.
The app allows to combine with subtitles and offers funny subtitles for the foreign movie scenes. Here the users can also add captions to their voiceovers for a no-sound viewing experience.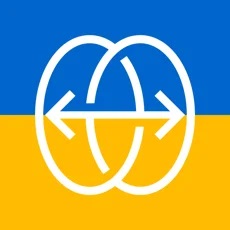 2. Reface
4.3
4.8
This face swap app offers various advanced and fun features, and where the users can make amazingly realistic face swap GIFs and videos with the daily updated treasure of source GIFs, videos, pictures, and photos. The app uses face morph technology, face editor, and lipsync technology to quickly morph and swap the user's face with a celebrity, or sports person, a pop star, or become a person in popular movies and TV clips, even replace faced with memes. Users can even share their swapped face clips or funny meme as a video or GIFs on social networking platforms.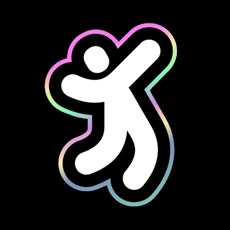 3. Jiggy
3.9
4.8
This app allows users to create funny videos, GIFs, and stickers by animating their pictures or swapping their faces and bodies. It simply needs your photos to automatically create GIFs, videos, and stickers starring the users and allows them to share on social media platforms. The app offers paid subscription where users can have unlimited access to the app, an ad-free experience, and GIFs without watermarks.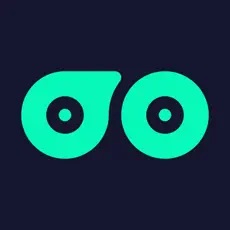 4. Face Magic
3.7
4.2
This deep fake face swapping and lipsync app is ideal for people bored of the same-ole selfies game, as it allows them to add their face on video. The face morph is fun and exciting for users as they create more face app content using a unique face editor and lipsync technology.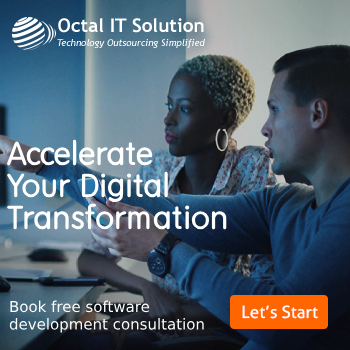 Common Features of AI Lip Sync app like Wombo:
Computer Vision algorithms
Create, train, prune and optimize NN models in various frameworks
Embedding Generation
Pattern Recognition
Hand and posture detection and tracking (CNN + LSTMs)
Instance Segmentation
Ultra-Lightweight Object Detection & Tracking
Image Captioning
Key Point Identification (Face/Body)
Checkout More: How to Develop Celebrity Look Alike App
How to develop a Lip Sync app?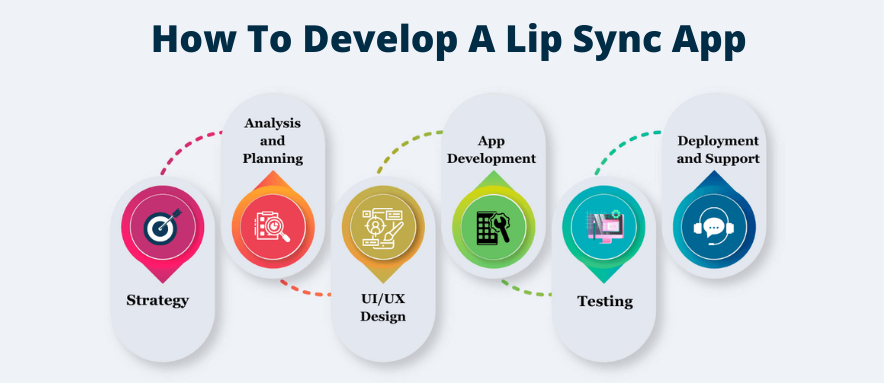 As you move toward app development, it is essential to have the right app development team on board that can understand your app requirements and expectations and delivers desired results. During the search for the app developers, it is essential to execute a background check, choose a reputed and experienced development firm, and check their hourly rate and client portfolio. And ultimately, as per your business requirement, zero upon the right firm. There are a few stages the app development process of the Lip Sync mobile app goes through, such as:
Discovery stage:
At this step, you and your app development team gather together for app discussion and market research and explore competitors, picking their weaknesses and strengths. It is time to determine whether the app will target young people or adults. Find the target audience and the competition, research what you can provide that the users are missing the other apps, and more.
App Development Stage:
At this stage, the app developers gather to discuss their understanding of the app objectives clearly, so that everyone is on the same page during the development process. Then the app development team moves to work on front-end and back-end coding and integrate crucial functionalities. They work on profiles, sharing alternatives, authorization options, and integrating requisite services and APIs. These developers work on great quality coding and ensure seamless work without any compatibility troubles.
UX/UI Design:
The app needs a design that can allure the users, works smoothly and seamlessly, and is user-friendly. Get an expert app designer on board to get the best options for the color palette, layout themes, and the design elements, like buttons, fonts, and icons.
App Testing Stage:
At this stage, the app is sent to the testers to check its performance and compatibility with other screens and devices and check in case the app is taking a lot of time to load, consuming too much, or has bugs or errors. This step plays a vital role in the app development process, as the app must function smoothly before it is launched on the app platforms like App Store or Play Store. Or else the users may end up rejecting the app. If the testers find issues with the app, they send it back to the developers, who work on the app and send it for testing again, and this process repeats until the app gets a green signal from the testers.
App Launch stage:
After the app testing, it can be launched to the app stores. And to do that, the app has to meet specific requirements of the app stores, such as app descriptions, app screenshots, and much more. Hence, it is essential to read the app store guidelines before publishing it.
App Maintenance Stage:
Your app is now launched; however, it will require frequent upgrades and functionalities from time to time to enhance the app performance.

What should be the Team Structure for LipSync apps?
To create a great quality app, your app development team needs to consist of:
Project Manager
App developers (iOS & Android)
UX/UI Designers
Back-end developers
Quality Analysts
Business Analysts
Visit Also: Guide to Develop App Like TikTok
What are the revenue models used by LipSync apps?
As a business launches an app, it aims at earning significant revenue through that business idea, and the monetization models that amazingly work for Lip Sync apps are:
Advertising:
In this monetization model, businesses consider the advertisements and their placements. They pick the most relevant ads for their app users and then get together with the companies and, in return, get paid for the ad space in the app. The various kind of advertising available are:
Full-screen advertising;
Providing ads with gamification elements;
Short Advertising Videos placements;
Banner placements in the app;
With Lip Sync apps being apt for the entertainment segment, advertising could be an effective and relevant income strategy for your business. Advertisement revenue can go up to thousands of dollars, so it is a great monetization model.
Subscription:
It is the best-suited revenue model for the app publishers, where they can offer the best content to their customers free of cost for a limited period. The subscription model generally comes up for videos, tutorials, audios, and other cloud services leading the market. Hence, the app must offer informative content to take up the revenue.
In-app purchases:
With the freemium revenue model, users can use the app's core functionality for free, whereas the other advanced intriguing functionalities can be kept for the paid version. Hence, it attracts more and more users to the app, as few people are keen on paying for an app they haven't tried before. This model allows users to see the actual value of the paid content and make an intelligent choice.
Sponsorship:
This model allows making money by using a mobile app. But before using this revenue model, ensure that your app receives daily user traffic. Next, the app publishers must work with the other businesses with the same business niche. The subscription model is an excellent monetization method: 1) by Equally dividing the total revenue, 2) Monthly sponsorship fees.
How much does it cost to create a LipSync app?
Getting the exact development cost of app development can be pretty tricky, as it depends on several factors, such as:
Number of platforms (iOS or Android, or both)
App functionalities integrated into the app
Technologies used
Third-party app integrations
Location of the App development team
UX/UI Designing
Back-end Development
App Development team (Android Developers or iOS Developers, or both)
These factors significantly affect the app cost, and mainly while considering the company's location, thorough research is crucial. The hourly app development rates in the USA and Europe are a lot higher in comparison to rates in India & other Asian regions.

To give a rough estimate, when a LipSync app is developed with an Indian app development company and for a single platform, the cost can be around $25000-$30000, whereas the cost to create an app with advanced features for more than one platform can be $50000-$60000.

FAQs