Every day, changing fashion and trends have left everyone with a cupboard full of clothes they have worn a few times or even more rarely. But, we would also not like to repeat the apparel we bought months before. So, what to do with those clothes? Rowing them out would not be a preferred option as it would harm our pocket and the environment.
In such a scenario, the online platforms and apps which can help us sell these well-conditioned old and used clothes are nothing less than a miracle for any of us. So, today in this article, we will talk about the 10 best apps to sell used clothes and how to sell used clothes online. Let's get started to find out the best way to sell clothes.
10 Best Mobile Apps and Websites to Sel Used Clothes Online
Poshmark – The best place to sell used clothes online
Poshmark is an app and website that invites users to sell used clothing online. To make your offering more appealing, the platform allows you to write the description and details about the product. A huge target audience can access your offering and place an order if they like the apparel. However, the platform is not free, as the seller has to pay a fee to use the application. Generally, the fee goes up to 20% of the total selling price of the product. When a customer places the order, you will be given a label carrying all the information about the customer. You can drop the package in the USPS drop box. 
ThredUp – Best app to sell used clothes
ThredUp is the platform that enables users to sell their used clothes online and make a good monetary benefit and sustainable arrangement of used clothes. When you open the application, the user interface matches every e-commerce store that sells new and branded clothing. You can see the category according to season wear along with gender categories and other defined sections. However, the app version is only available for iOS users, while Android users can access the platform via the website. 
The RealReal – Good option to sell used clothes online
Along with features to sell online, RealReal is known for its additional offering to the sellers. For example, if you have more than 10 branded clothes in good condition to sell, the platform will provide you with RealReal's White Glove Service that ensures that your selling is picked from the doorstep of your home. Other than that, if you don't have much quantity to sell, you can get a prepaid FedEx shipping label that ships all your items by picking them up from your doorstep. Moreover, the platform not only deals in pre-owned clothing, but you can also sell your used watches, purses, and sneakers.
Depop – Another best way to sell clothes
This is also an application exclusively designed for selling old and used clothes to one who prefers cost-efficient shopping. You can also sell and buy second-hand menswear, womenswear jewelry, beauty products, and brand items. The price of items starts from as low as $15, saving you a lot of dollars in shopping. So far, Depop has managed to attract a user base of more than 30 million that leverages the benefits of this platform. This application is available on Google Play Store and Apple App Store. 
Vestiaire Collective –
With over 5 million downloads on the Google Play Store alone, Vestiaire Collective is one of the most available platforms for buying and selling used clothing and other products like bags, sneakers, shoes, watches, and more. The platform was incepted in 2009 in France and currently operates in more than 50 different countries. You can download the app, list the product and upload the images. When the items sell, send them to the VC so that experts can check the authentication for the product. Products of different selling prices are charged with different fees. 
Mercari
Incepted in 2014, Mercari is also one best platforms to sell old clothes and wearables to other customers. The application version is available for Android as well as iOS users. Ranging from clothing, beauty products, electronics, and much more, this platform helps you sell everything for a flat fee of a mere 10%. At the same time, if you want to sell items in bulk, this platform has a separate feature for that which is known as Mercari Now. With this feature, the driver will pick up the order from your home and drop it at the customer's doorstep. 
Facebook Marketplace
Facebook is the largest social media network in the world, with around 3 billion monthly active users. So, this platform helps you connect with your friends and family and allows you to earn money by selling used clothing and other products. With Facebook Marketplace, you can create a listing that will be visible to a broad audience. You can share the listing with your family and friends to attract the maximum number of buyers. Moreover, the best part is that this platform doesn't charge you anything in taxes or transaction fees. 
eBay
This is among the most popular names when discussing the marketplace selling pre-owned items and the best place to sell pre-owned clothes online. They have a wide network of shipping centers where you can ship your products, and the platform will take care of the rest. Not only clothing, but you can trade anything and everything on this platform by connecting directly to the buyer. eBay application can be accessed from Android and iOS devices with an easy-to-use interface. 
Tradesy
This platform is famous for selling women's clothing, bags, and shoes. The user has to take a quick photo and upload it to the app, where everyone can see the offering. Customers can access the product photograph and description to decide whether to purchase it. When your listed item gets to the buyer, a delivery kit is provided to you in which you pack the product and send it to the buyer. Items of different selling prices are charged in different amounts from the app. You will have to pay a fee of $7.50 for every sold item under $50. Similarly, a flat fee of 19.8% is charged for products sold for more than $50.
Kidizen
While the previous one accepted women as its target audience, Kidizen has chosen kids. You can easily buy and sell pre-owned clothing from this app on this platform. At the same time, using this app is a good idea since clothes get out of fit too soon for children. This app charges a 12% fee from the selling price of the product. Also, besides clothing, you can buy cute accessories, toys, and shoes for little companions.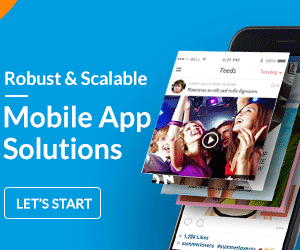 Key facts and statistics about the secondhand apparel market
While you already have witnessed millions of downloads for the above old clothes-mentioned apps and platforms, let's dive into some market stats of this market. According to Statista, the secondhand apparel market value worldwide in 2023 is $211 billion, expected to hit the mark of $351 billion by the end of 2027. At the same time, as per a survey, millennials and Gen Z are the most interested buyers of second-hand items and clothing. So, this market is nowhere near any end or pause in growth.
Tips for selling Used clothes online using these websites and apps 
While these apps and platforms can significantly help you sell your old clothes, wearables, and accessories, they won't spare you from the competition. With your, millions of other people are also listing their products to attract buyers. So, here are some tips that will help you gain more consumer attraction toward your listing and achieve a competitive advantage-
Frequency of Listing Used Clothing and Stuff 
How frequently you list ‌products and used clothing on the platform is the biggest determinant of your selling frequency. So, you must try to list the products more frequently so the platform can recognize your profile. 
Focus on a particular category at a time.
This can be a big hack while using such a platform. You should focus on a single category at a time. For example, maintain the category longer if you are listing the summer collection. Similarly, if you sell for gender specification, stick to that particular for a good time. 
Stay tuned according to the demand.
No need to say, if you are selling products high in demand, it will get the customer faster than anything. List the products according to the session demand. Sell winter clothes on cold days while woolen clothing during summer. Similarly, if you have much of a collection in a single trend and want to clear it out, start listing them daily.
Maintain authenticity
You should be reliable for the customer and the platform. Reliability comes from two considerations here. First is the quality of items. Your listed items should not be defective, torn, burned, or damaged in any way. At the same time, if you are listing a branded item, ensure that it is original and belongs to a real manufacturer. Selling copied items can affect reliability and thus decrease your sales chances.
Engaging photos and description
Photos and descriptions are the presentation factors of your product to your target audience. First of all, take clear and engaging pictures so that customers can get an idea of the product at the very first glance. Writing a true and informative description of the item is important so the seller can quickly decide. 
Well-conditioned and clean clothes
While you sell the old clothes, they will be new for the buyer. So, the items must be clean and well-conditioned. Ensure cleaning or dry cleaning of the clothes so that selling is not only friendly to the buyer's pocket but also to the skin.

How Online Old Clothes selling app can be a profitable business idea for you?
While you can make a few dollars by selling your old clothes, owning a platform where you help millions of people leverage this service can be even better. Having ownership of such an app can bring you a fortune if developed, managed, and run efficiently. There is no doubt in the statement that you will have to make certain investments, but the sources for return on investment are even wider. Let's have a look at the sources which will bring your investment back and many more dollars with it-
How do old clothing-selling apps make money?
Advertisement
Advertisement is the biggest and most common source of income in any software or app. You can easily attract a good audience base to your app by providing the necessary features and advanced capabilities. Once your used clothing buy-sell app has a good user base, you will get several opportunities to showcase the advertisement of third-party apps and services. By the same, you can get hey good income just by showcasing the banner for content for those clients on your app.
Subscription model
 This is one of the best monetization models you can use for your old clothing-selling app. With this model, you will charge every user for leveraging the services provided by your app. The subscription model implements a periodic fee for everyone who wants to sell his/her old clothes through your app. This periodical fee can be charged weekly, monthly, yearly, or Sammy yearly. The subscription fee brings a good amount into the pocket of the app owner.
Registration charges
Similar to the date of the previous model, the registration charge is also the fee you will charge the app user. But here, you will be charged the fee only at the time of registration, and it will be one time. The amount can be anything according to your app's services to its target audience. Hundreds of similar apps implement ‌registration charges from ‌users for logging into the app. 
Freemium model
This is one of the unique models which has come into inception recently. It is the combination of a subscription model and a monetization-free model. Here, the user can log in to the app for free and access the basic features and services of the app. But, they have to pay a certain amount for using the extraordinary capabilities and services of the app. For example, you can sell the gold version of your app for a fee to the users, which helps them to show their product listing on the top of search results. 
Commission based model
As the name suggests, this is the model where you earn the dollar on every transaction users make on your app. For example, you will be charging a certain amount or percentage of the selling amount of the product that any seller is selling on the platform. Commission-based model is the most used model in such a type of app. 
How to develop an old clothing selling application?
While you can develop such an application by hiring an app development team, it is better to have a basic knowledge of the process by yourself. Here are some of the stages you will pass through while developing an old clothing-selling platform for yourself.
Planning
This is the first stage of the development process, where you will generate your vision behind the platform. All the planning for the old cloth selling application will be done in the beginning only so that the rest of the process can be managed efficiently. Planning regarding the number and type of features, technology to be used, budget, monetization model, engagement model, etc. is carried out in this phase. At the same time, competition and market evaluation are only part of this phase.
UI/UX design and prototype
Moving forward, when you have communicated your project's requirements to the development partner, a prototype will be the project's first deliverable. This UI/UX design structure will give you a rough idea of the app's appearance. This prototype lets you experience the app's features, buttons, colors, themes, and functions. Here, you can suggest ‌ changes or add or eliminate things from your application. Making the changes once the prototype has been finalized is more time and money-consuming. 
Coding and development
A Coding and development team starts their work when the application prototype has been passed from the project owner. Here, the development process for the backend and front end of the application begins. Defining in simpler words, all the features and functionalities of the app are built with the help of a suitable programming language at this stage which is then integrated to provide a seamless experience to the user.
App Testing 
It is important to ensure that the end product we provide users is bug-free and in its optimum conditions to provide the best experience. In this phase, the quality analyst team conducts a series of tests to check the app's performance, operations, speed, and UX. Moreover, the application also goes through ‌bug removal tests to enhance its performance.
Deployment
This is the stage where the application is made available to the target audience. The application is available on the Google Play Store and Apple App Store. These two markets can only cover most of the smartphone-using population. Both platforms have their own charges, rules, and regulations for deploying the application. 
Post-maintenance and marketing
The process doesn't come to an end with deployment, but you have to focus on post-maintenance as well. Remove ‌ bugs from the application as well as provide new updates. Add new and trending features to the app to achieve competitive advantages.
Cost for developing used clothing selling applications? 
Just like your old or new clothes, these applications don't have any price tag. There are a range of factors that either increase or decrease the development cost of such used cloth buy-sell marketplace applications. So, rather than sticking to a rough numerical, understanding the concept of cost determination in app development seems to be a better idea. The factors include but are not limited to- 
Country of app developer

Most

app development companies charge hourly; thus, the geolocation of your mobile app development partner is one factor that decides the development cost. For instance, a North American app development company can charge you $150-$200 per hour, whereas in South Asia, this price will go down to $25-$30
Feature complexity

As we interpreted in the earlier section, post-maintenance support is also crucial to the app development process. While it helps in the continuous improvement of the application, it also adds dollars to the development cost.

Time is taken for the project.

The time taken to complete the project is directly proportional to the app development cost. Most of the development companies charge on an hourly basis and thus, the number of hours automatically dictates the number of dollars. 

App design

Choosing a basic theme and design can save you a lot of dollars in the app development process. But, on the other hand, if you opt for attractive themes with add-on graphics to attract the target audience, it will cost you more than the simple one.

Post maintenance support

The complexity of features and projects influences development costs to a significant extent. If the application is meant only to carry out the fundamental features, it will not cost you much. On the other hand, if you plan to integrate a range of features with advanced capabilities and functionalities, it will increase your development cost.
Wrapping up
Selling your old clothes to an interested target audience has become the new trend, and a range of applications are helping this trend to be omnipresent. While this type of trend helps significantly in the sustainable management of your old clothing, it also brings you more money for further shopping. However, owning such an entire application can be an even better business idea to generate extra income. Octal IT Solution invites you with your ideas and develops a top-notch used clothing-selling application. 
Frequently Asked Questions