With more and more people using the internet and shopping at online retailers, it makes sense to move your brick-and-mortar operation to the web. Therefore, it would be wise to work with a Shopware development firm to establish your online e-commerce platform. Shopware 6, with all of its new features and improvements, has quickly become a popular eCommerce development platform for creating cutting-edge online stores.
There are several potential benefits to using certified Shopware 6 developers. This is the reason people are out to hire shopware 6 developers to get it integrated. Sometimes these developers can help you get most of the new technology most effectively. If you are still pondering over the thought? Not anymore! Check out why you must hire shopware 6 developers, the cost, and where to find them in detail!
Why Should You Hire Certified Shopware 6 Developers?
Now that we're well into the 21st century, most activities can be completed online. A solid online presence is crucial to the success of any modern organization. To build a professional-looking e-commerce site and sell stuff from it, you should choose Shopware 6. Hiring an expert Shopware 6 developer would be beneficial in many ways. Here they are!
Make Your Guideposts
To get the most out of your investment in a Shopware 6 development team; you should take a back seat while the experts make it happen. Feeling the process of completing your assignment is essential. In a nutshell, you'll break through the barriers of time and money imposed by your present team.
Stress-Free Project Administration
A team lead or project manager will constantly contact you to update you on the project's development and solicit specific feedback from you. This means you may easily approach him to request website modifications. In addition, you may access the project's transparency, safety, and adaptability whenever you choose.
Cost-effective
Compared to recruiting locally, employing a dedicated team of engineers from an offshore organization is more cost-effective. Once you've started a project, you may stop micromanaging it and instead concentrate on running your company. You may save both time and money by entrusting them with your assignments.
Boost Productivity
The team's singular focus and ease in web development may be attributed to the fact that they operate in an IT firm. They are familiar with the standard project lifecycle and can organize their responsibilities accordingly. When the preliminary activities are done, the next stage of development may begin.
Improved Reaction Time in Emergencies
If a pressing problem, like a hacked website or a weak design, develops in one of your projects, you can immediately fix it. You can count on your development crew to provide round-the-clock support and access to any necessary tools to resolve the issue.
Rapid Product Launches
Expert Shopware 6 programmers create cutting-edge online marketplaces, increasing a company's adaptability and adaptability to changing market conditions.
Manifest Achievement
If you hire our qualified Shopware 6 developers, you will also have the opportunity to participate in weekly review sessions. We'll provide a snapshot of the project's outside appearance that you may share with interested parties.
Compatible with a Wide Range of Devices
The development crew will be used to dealing with several software development platforms. While working on your project, it will gladly embrace them to make it more visually appealing, functionally robust, and intriguing to users.
Modifying Current Technology
Programmers keep up with the times by attending conferences and workshops designed to further their craft. They are learning new skills and becoming more familiar with the cultivation area. Compared to competitors, we provide superior Shopware development services and can meet any need.
Simple Navigation
Finally, Shopware 6 programmers are very well-trained and provide help in the format most convenient for you (with consideration of your time zone). They are consistently excellent and do a great job keeping their clientele in the loop.

What Types of Certifications Shopware 6 Offer?
If you plan to become a Shopware 6 developer, here are the types of certifications available. An online certificate is available after completion of the training course. Book the required online certificate on the website or in-store. You will be provided with a link to the exam and the appropriate login information. The link has no expiration date, so you may determine when you want to take the exam. You may download your certificate from your account once you have completed and passed the exam. Additionally, it is shown immediately in the Community Store's partner directory and manufacturer profile. Here are the certifications:
Shopware 6 Certified Templates Designer
A Shopware 6 Certified Template Designer can develop themes for your Shopware store.
Creating their Shopware designs
Inheritance and block structure
Handling CSS and HTML
Using Twig and SASS in Shopware
Shopware 6 Advanced Certified Template Designer
Advanced Template Designers have even more Shopware knowledge than Template Designers.
Utilizing Javascript in Shopware 6 storefront
Using the JavaScript Plugin Base and the Plugin Manager
Debugging JavaScript plugins
Extending and replacing current JavaScript plugins
Responsive JavaScript, running Code for a variety of viewports.
Certified Shopware 6 Programmer
A Certified Developer understands Shopware's underlying technology and its application to projects.
Shopware 6's construction and technology
Developing front-end software
Development environment Shopware configuration
Adding characteristics and services
The use of events and hooks
Advanced Shopware 6 Developer Certified
An Advanced Developer has even more Shopware capabilities than a Developer.
Complex application programming
Defining and extending entities
Administrative module implementation and expansion
Increasing the shopping cart procedure
Introducing shopfront pages
Why Should Developers Get Shopware Certification?
With each certificate, you demonstrate that you have specialized knowledge of Shopware and can design novel solutions for the program. It indicates that you have devoted a significant amount of time to working with Shopware, either by developing unique themes or by assisting with developing the program itself.
You can protect your advantage over the competition by honing the abilities you require in the e-commerce sector.
Certification is beneficial for both software engineers and the businesses that employ them.
People who have demonstrated their capacity to design novel Shopware solutions and have a high level of technical skill can get Shopware certificates.
Your opportunities, as well as your credibility, will benefit from your commitment to ongoing education and knowledge acquisition.
You can pursue more employment options once you have earned your developer certification.
Ensure you maintain a competitive advantage by acquiring the necessary e-commerce expertise.
Checkmark Certification is profitable for software engineers and the businesses that employ them.
Certifications from Checkmark Shopware are given to those with the necessary technical knowledge who can demonstrate their capacity to design original Shopware solutions.
Where can you Find Certified Shopware 6 Developers Easily?
There are several platforms to choose shopware developers, but the best you can seek is the Shopware Partners Program. Several top companies have registered themselves as shopware developers, allowing you to choose the best. With over 1,200 accredited Shopware firms specializing in a vast array of services, you can be assured that you will receive the assistance you require to realize your eCommerce project.
Leading Firms offering Shopware Developers For Your Needs
Octal IT Solution
Octal IT Solution is one of the leading eCommerce solution providers in the region. Octal houses a pool of experts that are well experienced and leading ecommerce technologies and are capable of delivering SMEs to enterprise-level e-commerce applications
Valantic CEC Deutschland GmbH
Valantic is the top Shopware integrator in the DACH and BENELUX regions and the 2019 Shopware Partner of the Year in Germany. As a member of valantic's Customer Experience (CX) business, they design energizing customer experiences across all 80 of our markets.
Elio GmbH
They are e-commerce and interface specialists with ambition and zeal; since 2000, we have supported recognized enterprises in their digital transition and measured our success by the success of our clients. They create Enterprise B2B & B2C projects, multi shops, and E-Procurement software.
EXCONCEPT GmbH
You have made the correct decision by selecting EXCONCEPT as your full-service e-commerce partner. As a Shopware expert, they provide a comprehensive service package ranging from consulting to actualizing your unique online store.
Basecom GmbH and Company.
Basecom Regarding basecom basecom is an Osnabrück-based IT company. Currently, we employ more than 150 talented professionals in the E-Commerce, Web, and publishing sectors, and they provide clients with everything from customized and general counseling to complex technological solutions.
hmmh AG
hmmh is one of the significantly linked commerce agencies in Germany. It has facilities in Bremen (head office), Berlin, Hamburg, and Munich, with over 300 workers. With its clients Otto and Tchibo, hmmh started internet commerce in Germany in 1995. For over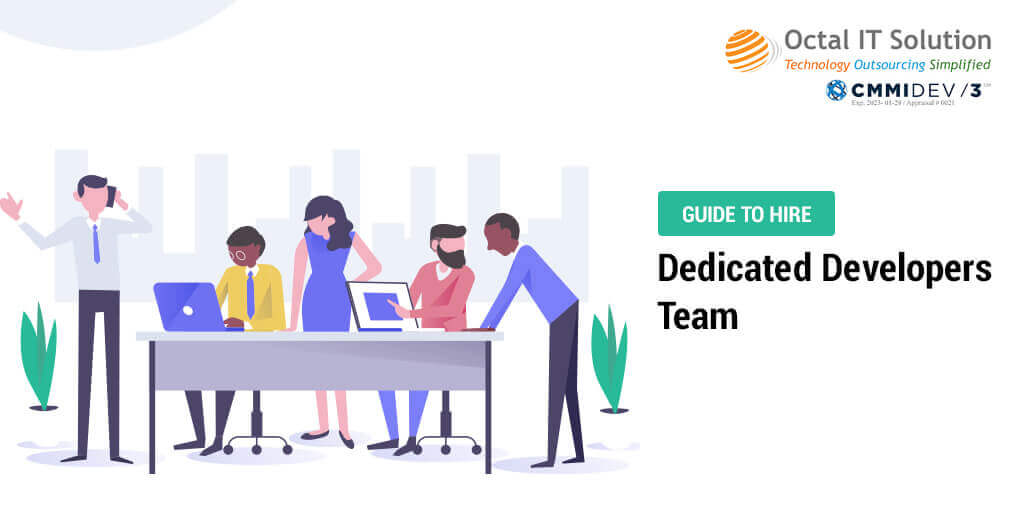 How Much Does it Cost to Hire a Certified Shopware Developer?
Seeking a Shopware developer to join your team. Costs associated with employing a Shopware developer to optimize your online business for maximum sales are detailed below. A look at the variables that make it more or less expensive to work with shopware developers. The following are the most critical variables that affect the price of hiring Shopware developers:
Scope of Project
The first consideration when establishing scope is the nature of the work that has to be done. The complexity of the task is taken into account while setting a price. The time and effort spent developing a shopware store will depend heavily on the task's complexity and specific skill sets. If the scope of your project is well-defined, qualified candidates will be better able to give you accurate estimates of expenses and bids.
Level of Expertise
Developer costs can be affected by a programmer's level of expertise. How well you define the scope of your project is directly related to your ability to select the appropriate degree of competence for the work at hand. You won't have to hire a professional shopware developer to make an eCommerce store for your company. Keep this in mind while you look for a professional. Examining the talent's type of experience is just as important as looking at their level of competence.
Project Intricacy
The intricacy of your project is a significant element in determining how much you will have to pay to have a shopware professional work on your online store. Shopware professionals will charge more for more complicated projects and vice versa.
Time frame
The project's timeframe is another factor that significantly impacts the cost of hiring a shopware specialist. Shopware expertise may be hired for reasonable prices for longer-term projects, while the price may rise for more immediate needs.
Location
A shopware pro may charge more or less depending on their location. Experts typically base their prices on the going rates in their own country. There may be opportunities to save money on talent by taking advantage of currency exchange rate differences across nations. However, it would help if you thought about the hidden expenses, such as language barriers, time zone variations, and the difficulty of managing a distributed workforce. In most cases, a shift in setting presents an obstacle. Your physical location is irrelevant now that everything can be handled online. As a result, you may safely employ shopware developers from other countries.
Hiring Methods
The shopware expert's fee also depends on your chosen hiring method. Professionals on freelance sites like the Shopware partner program, Upwork, Fiver, and others typically charge less than the shopware developers on the official shopware marketplace. Some firms and platforms provide various shopware services that can help you save money without sacrificing quality. These models are of two types: fixed or variable. It's up to you which to choose in the end.
Cost Estimation of Hiring Shopware Developer
Most shopware consultants bill by the hour, with hourly rates varying according to the project's complexity. An American or Canadian shopware developer will cost you around $50 per hour, with rates going as high as approx $150 per hour for veterans in the field.
The number of shopware specialists in nations outside the United States is smaller than in the States. Locating a qualified shopware developer in Asia is simple, and you can hire one for as little as an average of $25/hour.
You'll find the beginning prices charged by shopware developers on Upwork, one of the most well-known freelancing websites, listed below. Many developers use flat rates, which vary from project to project. The cost of hiring a shopware developer to modify your business might vary. Rest the price depends on different business needs and the above factors.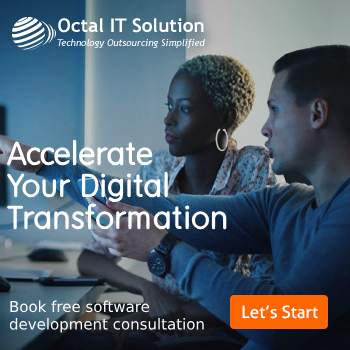 Best Features of Shopware 6 Increasing the Need for Hiring Developers
Enhanced capacity
You may expand your business internationally with the help of Shopware's country-specific channels, currency support, and translation add-ons. As a result, you can expand your business to a select number of nations.
Customization
Shopware 6 introduces unprecedented levels of flexibility to online storefront design. You can use Shopware 6 to provide clients with an entirely new shopping experience and boost your company to the next level.
Various Sales Routes
With Shopware 6, you can connect with clients in different ways, regardless of their location, time zone, or preferred method of communication. Thanks to sales channels, you may improve your sales by developing more brilliant campaigns, more robust marketing tactics, and more well-thought-out sales methods.
Sense of Being a Customer
Shopware's Mobile Commerce Solution uses automated synergy to combine content and commerce without disrupting the user experience. A better shopping experience and higher ranking in search engines are possible thanks to PWA.
An adaptable, API-first strategy opens up more doorways for expert sales approaches at an earlier buying cycle stage. Intentions are covered in detail, and there are several novel additions. Although the ability to generate a standard feed is already included in the Shopware 6 software, this enhancement benefits businesses that wish to distinguish themselves from the competition.
Cost-Effectiveness
Shopware is an economic e-commerce platform with a wide range of features and functionality that may help you build a store that stands out from the crowd. As a result, we can assert that its total cost of ownership is less than that of competing commercial alternatives.
Collaboration
Hard work and devotion from industry-leading developers, artists, and merchants resulted in the Shopware 6 platform. Problem-solvers at heart are the ones that brought this radical new approach to fruition. Since this is the case, using Shopware 6 will unquestionably lead to improved teamwork.
Conclusion
Several built-in functionalities are available to you immediately in Shopware 6, and you can add more. It's suitable for large corporations as well as SMEs. The Highly customizable platform is highly valued by companies, while small firms highly value the much reduced time to market. Create a more pleasant shopping experience for your consumers with a user-friendly tool, leading to higher conversion rates and faster business expansion.
Suppose you want a sleek, robust Shopware store for your online store. In that case, it is essential for both you and your organization to work with a knowledgeable Shopware developer to meet all of the requirements set out by the project for your shopware 6 migration services. They will work with you to enhance the capabilities of your team, regardless of whether you operate as a single individual or a whole group.