In this blog post, we discuss everything related to video shopping app development, the features, the tech stack and the cost involved.
Who doesn't love those new dresses in their wardrobe?
Well, it is not just girls but boys too have an equal love for a shopping spree. Gone are the days when you would enter the showroom to buy new dresses, try them and then decide if it fits you well. In our fast-moving lives, everything is available in just a click.
For everything, there is a mobile app. How amazing would it be if the mobile app comes with a trial room?
Well, this is what we are talking about here. When we talk about how to build video shopping app, it basically means an application that offers a real-time shopping experience beyond simply clicking the products.
Not sure if it would work? Well, here's a little homework that reflects how well these applications would work and help you stand out in the eCommerce domain.
And the Number Game
In Europe and North America, 2020 was dubbed as "Year Zero" for Live Shopping or Video Shopping. Many of our clients held over 600 events, with an average of 300 people attending each one. Live Shopping has been demonstrated to function successfully in the fashion and accessory, fitness, cosmetics, and food and beverage industries, which are all visual-oriented. In just one hour, one well-known accessories brand sold 282 products, resulting in a 56 percent sales conversion rate.
Video Shopping is a popular marketing tactic with unmuted notifications by default. Video Shopping marketing is not a new concept in Asia, and it has been increasing for years. It has recently become increasingly important in brand marketing strategies, notably in the e-commerce industry.
To put this in perspective, in 2018, China's version of Amazon, Taobao, produced over $15.1 billion in gross product value from Video Shopping sessions.
The numbers are a clear reflection of why an online video shopping app is a good idea to enter the market. When you decide to enter the market with such a solution you need to take care of a few things. We have talked about all the important elements for your application in detail here. If you think we missed anything, simply connect with us for the extended details.
Monetization Strategy for Your Online Video Shopping App
The main motive to enter the market with an innovative online video shopping app is to make great money. To affirm that you get the most out of your mobile application, we offer solutions that can be monetized in various ways.
Plan of Action
As we talk about your mobile app development solution we make sure to bring to the screen a solution that is online with your business, we genuinely must deal with the adaptation conspire. The principle idea behind any application development is to take care of client issues while availing of some advanced benefits. We share here different business monetization models that would have an effect on application development and commitment.
The Free and Paid App Version Models
This is one of the most famous mobile app development models, where your application offers free as well as paid forms of your application. With this simple and comprehensive strategy, the application improvement group would restrict a couple of highlights in the free application that would convince the clients utilizing the free application to pay and purchase the application to open different elements.
There are two real reasons why we suggest you to use the application model. One it gives a free choice to the users to meet the necessary application utility and two it lets the reputation of the application grow with an amazing chance to develop further and raise the potential adaptation by means of application overhauls.
The Free App with In-application Purchase Model
This is another famous application adaptation method you can consider when you employ a mobile app development team to build an application for a corrective store. In this model, the essential features that are basic and common to all shopping applications would be available for free, and certain top-notch elements would be a sort of pay-to-play mode. In a couple of cases, the client can gain admittance to most premium highlights effectively, and for different elements, an in-application buy ought to be made.
The Free App with Subscription Model
In a lot of cases, the developers decide to make fascinating free applications that have a membership model. In this way, with restricted exposure to features by the users, one can buy into the arrangements and develop better with full advantages. By and large, these applications can assist you with procuring the most benefits. For your excellence and corrective application, you can show a couple of arrangements and for the rest, one should buy into the application.

This is simpler to grow your business, as when you search the application store, the arrangements are accessible free of charge yet with regards to utilizing expanded highlights, they need to buy into the application.
The Paid App Model
At times, the business owners would make their applications accessible only if the user pays to use the application. Generally, these applications offer some amazing solutions worth the charges that can not be availed anywhere else in the market. This mobile app development methodology is generally normal among efficiency applications.
One can record their timetables, save administrations, or use includes solely after they purchase the application.
Read Also: Leverage the Power of AI for Your Ecommerce Business Success
The Partnership Model
Your Live Shopping Store App Development team can decide to move forward with a partnership model. You can join the trends with the top clothing brands and showcase their items on your application. This would make it simpler for you to advance your application and talk about your decent presence on the web.
These are a couple of plans of action that can be taken into account when developing an application. Whenever you arrive at our on-demand mobile application development team, they ensure the products that are sent are fascinating and locked in.
Cost of Development
The cost of development of any application is determined by some of the factors that would need effort and resources. We talk about the most influential factors of mobile app development that can help you cut down your app idea to your budget.
Features for Your Video Commerce Store
One of the factors that define the cost of development of your video shopping application development is the feature-set that you would integrate. You could choose to develop a basic apparel eCommerce store or you can choose to enter the market with an advanced solution. We share here some of the best solutions that can make things easier for you.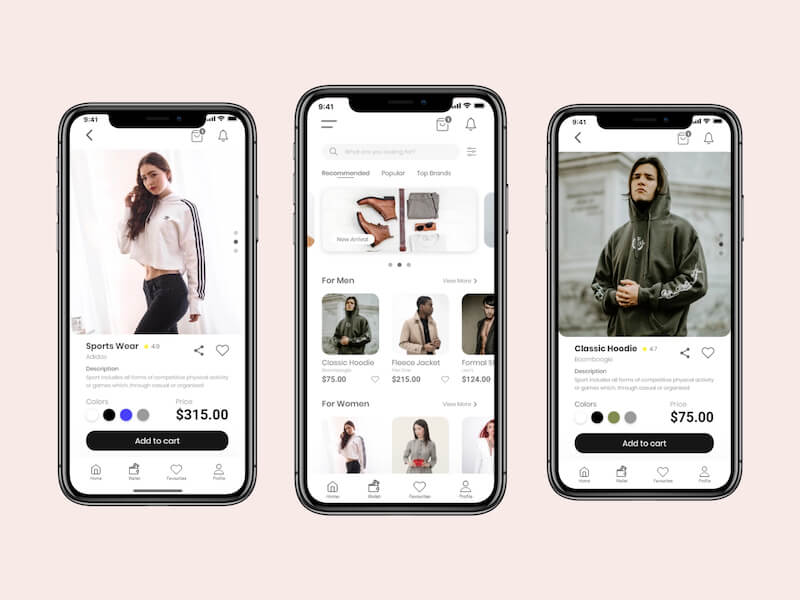 Ease of Registration: It is important that your end-user and the admin team can easily log in and register with the application only with their basic details. This would help you build a strong database that has the details of your customers but gradually you can use this as a way to interact and offer your customers some exciting deals personally.
Let your users log in with the application with either their phone numbers, email ids, or social media accounts to enjoy the next-gen shopping experience.
Create Your Profile: Let your users create a customized profile where they can make some edits like adding a profile picture, various addresses, and preferred payment method. How easy would it be for them if after the first purchase they simply have things sorted with just a tap? Let users customize the look and feel of the application a little to fit their interests.
If your users enjoy the look and the feel of the application they would surely visit your application again. Customization is important for higher engagement and better profits.
Include Range of Services: Your shopping application needs to offer your users ample services that they can think of. It could be jewelry, specs, footwear, dresses, apparel, etc. With advanced predictive analytics integrated with your application let your users not just buy the products they like, but get recommendations based on their choices.
With predictive analytics in the picture, it becomes quite easier for businesses to reflect on what they want.
Read Also: 10 Latest eCommerce Trends in 2022 Shaping The World of Online Shopping
Reflect Products: Affirm that the solutions that you are working on are significant and reflect the quality and understanding of the shop. Over the years we have been delivering solutions that affirm that you can hold your customers easily. When talking about the solutions that are dropped to you are interesting and help you gain popularity by showcasing what they are offering.
Show Notifications: When talking about the notifications that can help you stay atop in the business all you need to do is keep your customers updated with the latest offers that you have. The mobile app development team that works on your product makes sure that the solutions that are deployed to you are interesting and offer you a tasteful and interactive solution. We make sure that the solutions that you get are engaging and easier to use.
Once popped up the message would surely persuade the user to visit the application once and then make a purchase.
Share Reviews: Our video shopping app developers are well aware of the power of the word. All you have to do now is allow customers to talk about your app on various app stores and tell others how much fun it is to buy with real-time trials.
We've been working on solutions that you would love and honest reviews help to increase the app's credibility and attract additional users. We've been working in the field to ensure that the solutions you're discussing are engaging and fascinating.
Let your users tell the experts how much fun it is with the other users.
Share a product review that will assist buyers in making the best decision possible.
Give Specifics on the Product: Keep your audience updated about the new products. Mention the color variation, sizes, and other alternatives that will help you connect with the audience and sell your products.
Also, mention the return policy and any exchange opportunities that will help you earn more money.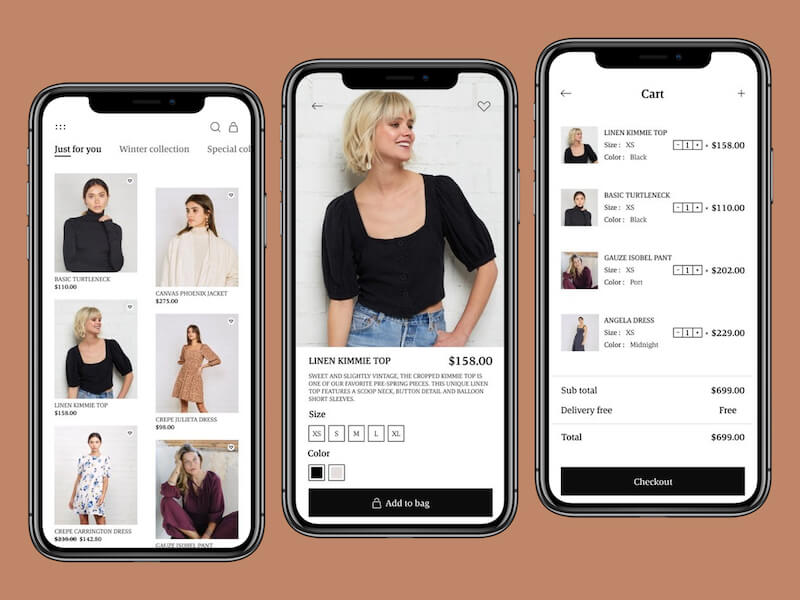 Offer Discounts and Rewards: To hold your customers on the application make sure that you offer them amazing discounts and rewards. It would be really great for your audience to save some money as they shop with your application. Let your customers track the cashback offers and reward points that can easily be used in the next order.
GPS Integration: An advanced GPS integration would make it more convenient for the driver to deliver products in less time. This would make it really easy for them to deliver more products and earn better incentives.
With the easiest, safest, and shortest route to even remote locations we make sure that the time for drivers is valued and saved.
Live Tracking: We integrate a live tracking feature with your application to affirm that the results are interesting and engaging. With an update for all the details, one can even track where the current order is and when they can expect its delivery.
Real-Time Instructions: These instructions aren't just about the location but also the packaging and delivery schedule. One can add special instructions like the delivery type or location and time when placing your order with the application. You can add gift boxes and wrap your gift if needed.
Schedule Delivery: A very simple thing that one needs to take care of when working on an application centered around mobile app development is the delivery schedule. Sometimes the receiver may not be available at home or wants an early delivery, in that case, they can choose the alternative from the application. Also, if they want to deliver their order at a particular time or date, they can.
The Video Shopping app development team at Octal IT Solution is dedicated to making the best use of technology to deliver innovative and highly interactive applications. With various ideas and technology at their best, the solutions that your customers get are unbeatable.
The cost of development of a basic application with less features would be around $25k to $35k. And the solutions with advanced technology and interesting feature sets would cost around 60k USD to 75k USD.
It is not just the features that would influence the cost of development of your application, but also the platform and the technology that you want to integrate with the application.
Application Platform
It is important to consider the platform that you want to take your application to. You can choose to develop a native mobile application that would be accessible over the specific platform be it Windows, Android, or iOS.
Since the audience group you are targeting is the young generation, you must choose cross-platform app development and reach experts for the same. It is here that you can get a solution that can be accessed over various platforms and devices.
Technology Used to Develop a Video Shopping App
Another important aspect that determines the cost of development of your shopping mobile application is the technology that is integrated with it. The world is rapidly transitioning to the online domain; in the last two years, digital platforms have seen significant growth. With continually changing users, making eCommerce solutions more user-friendly has become a requirement. As a result, it is an advanced technology that is finding some space in the picture.

The eCommerce sector is expected to undergo a significant transformation in terms of the new normal by 2022. One of the forces that would influence the growth and development of eCommerce is the technology that would be used and the extent to which it is accepted by the users. Live commerce is a strong factor and integrating it with your eCommerce store would surely get you some competitive edge.
Here are some trends to keep an eye on in 2022:
AI and Machine Learning
The mobile app development company has benefited from artificial intelligence (AI) and machine learning (ML) because of their ability to evaluate real-time trends and help with speedy decision-making. In the e-commerce industry, artificial intelligence can boost adding value to your eCommerce store by automating a few things. With half of the things being automated, one need not care about the errors due to human intervention and focus on improving the customer experience. It is expected that the solutions that are delivered to you are interesting and can help you build a platform that is interesting and engaging.
Read Also: 10 Latest eCommerce Trends in 2022 Shaping The World of Online Shopping
Big Data
Another technology that helps you customize your application to suit your customers needs is Big Data. Integrating Big Data-based solutions with your live commerce store would help you handle vast amounts of data and draw conclusions. They are increasing their effectiveness while also functioning effectively. Different shopping experiences have become more efficient and cost-effective as a result of this. More data analysis, more personalized solutions and better understanding of the results.
Mixed Reality
It is the driving technology for the live video shopping application. To make sure how one looks when they buy a dress aur what would be the final look, VR can help. One can simply integrate the devices and see themselves in real-life trying and checking the dresses. This one is a little complex solution, but our experts affirm that they integrate the technology to leverage its power.
One can also simply decide the body type and further see how a particular dress looks at that.
With the latest technologies and trends to make your app stand out from the crowd, you need to focus on the challenges and the solutions that you can offer. Over the years we have delivered solutions that are interesting and engaging and can help you get the best results.
Along with this, the basic technology for the basic video shopping mobile application that our experts suggest are:
Push.io, Twilio for Push Notifications
Nexmo, Twilio for Voice, SMS, and Phone Verification
Stripe, PayPal, Braintree, e-Wallets for payments
Robust Programming for GWT
Manage Data with Datastax
Manage everything regarding emails with Mandrill
MailChimp Integration, Postgres, HBase, MongoDB, Cassandra for Database
AWS for Cloud Environment
IBM, Cisco, Apache Flink, BigData, Spark, Hadoop for Real-time Analytics
Nimble Streamer & Wowza Streaming Engine for Streaming Media System
If you want to add something that we have missed here, you can easily discuss it with us. We would help you build a solution that is designed and developed according to your business objective.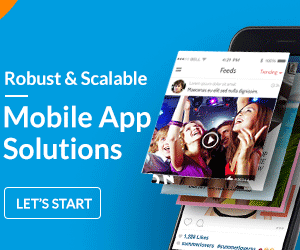 Region of the Development Team
The next in line is the region where you choose the team from. The developers around the world charge a little differently. If you want a solution that fits your budget, all you need to do is hire a team of developers who would make things easier for you at the most affordable rates.
The basic cost of video shopping app development for different countries around the world are:
For US-based developers, it is $50-$250/hour
For Europe, it is $30-$150/hour
For Southeast Asia-based developers, it is $10-$80/hour
You can choose the developers based on their portfolios and previous clients and see if they can help you achieve your business goals. You can also check on Clutch and GoodFirms client reviews and see if the organization you are planning to work with is worth the trust that you would bestow upon you.
Read Also: Fashion Ecommerce Mobile App Development: Cost & Key Features
Once you are ready with the roadmap, it's time to proceed further and see what everything would look like. Let's start with the aesthetics and the basic model.
Video Shopping App UI/UX Development for the Strong First Impression
Do not judge a book by its cover, but be impressed with the application that looks and feels better.
We have a team of experienced UI/UX designers who would work on your solutions to make sure that what is delivered to you is nothing less than the best. Each function and feature is designed in a way that it can be executed with the least clicks. The color combination of the navigation and the look and feel of the application is developed to impress your target audience.
With the least clicks, it becomes easier for the users to interact with the application and make more purchases.
Development of Your Online Video Shopping App
Now that we have worked on the look and feel of your application, next in line is the functioning. Our experts build video shopping apps using the best technology to affirm that you get a solution that stands the test of time.
Our solutions are highly scalable and can help you be ahead of your competition. We also study the loopholes in your competitions' solutions and cover them in yours.
The development process is quite transparent and you would be a constant part of it. Our test and quality analyst team would verify every element and then deploy the application to you to affirm that there are no flaws in the application.
The mobile app development journey we are talking about here is quite complex. We make sure that the solutions that you work on are designed and defined by the experts and stand true to your vision. Our customized mobile app development solution providers have dedicatedly worked on solutions that would engage you and help you in the process.
Conclusion
Woah!
If you are determined to change the shopping experience of your users then entering the market with a video shopping application is a good idea. This would not only offer your users something interesting, but it would also help you be a few steps ahead of the competition.
The pioneers are always at risk, but they can create magic too.
If you are looking forward to partnering with a live shopping app development team, then we are just a click away. Discuss with us your idea and let's work on a solution that would take the market by storm.