Shopware 6 Development Solutions Tailored to Meet Your Business Needs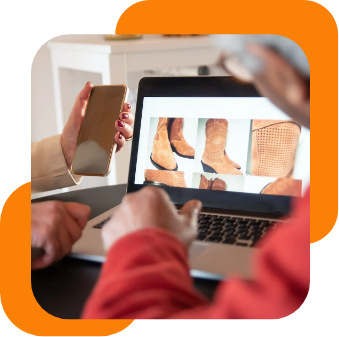 Connect with certified Shopware 6 development company to quickly create an online business. As you partner with us, we would not only build up your online business but also teach your staff how to handle the fundamentals. The best thing about Shopware 6 is that you won't require much technical support after the store is integrated. If you need assistance, our team is accessible around-the-clock to help. We have created pre-built Shopware 6 stores that are equipped with a variety of scalable features to give your store a unique online identity.
A lot of entrepreneurs choose Shopware 6 as a reliable platform to start their online business. Shopware 6 offers ease of automation that makes selling, shipping, and recording transactions a hustle-free job. Octal IT Solution has a team of Showare 6 developers that offers interactive and engaging e-stores to drive sales and profits. The team abides by your objective and vision and develops a solution that reflects your values clearly in the market. The Shopware 6 development service providers offer custom Shopware development solutions that satisfy your business needs. The solutions are scalable to stand the test of time and use advanced technology to give you a competitive edge.
Build a Shopware Store That Is Tailored to Meet Your Needs!
Shopware 6 Enterprise Edition
Shopware 6 is designed to meet the needs of businesses of all sizes. If you are a start-up or a large-scale business, the platform offers various alternatives that you can explore. Enterprise Search, based on Elasticsearch, offers you and your customers advanced search functionalities with ultra-fast loading times. Using Enterprise Search allows your online store to display maximum responsiveness, resulting in improved user experiences, whilst operating on a large amount of data.
Enterprise Cloud Edition
Enterprise Self Manged Edition
High-performance Elasticsearch
Next-level B2B capabilities
Poerfull & Eficient CMS Tools
E-commerce Automation Tools
HeadLess Core and API First Framework
Unlimited ownership of your data
Lower TCO (Total Cost of Ownership)
Shopware 6 Integration Services
We can integrate APIs with your application to make sure that you stand ahead of others in the picture. Our Shopware 6 developers can mark a strong presence in the market.
Storefront Theme Integration
Payment gateway Integration
Shopware App/Plugin Integration
ERM Integration Solutions
CRM Integration Solutions
Business Inteligence Integration
Warehouse and Shipping Integration
Business Intelligence Integration
POS Integration Solution
PIM Integration Solution
Accounting Software Integration
Other 3rs Party APi Itegration
Shopware PWA
The Shopware PWA has been built from the ground up to unlock the full potential of Shopware 6 through an innovative and flexible frontend. With the Shopware PWA, eCommerce teams can deliver unrivaled customer experiences using technologies that are simple and easy to use.
Flexible stand-alone frontend
powerful UI library
Vue.js app
landscape is extensive
demands on the frontend are high
page loading times of less than a second
Integrate with your WMS for order tracking, or PIM system for products.
Headless Ecommerce Solutions
Shopware 6 headless eCommerce development offers a variety of options for extensive customisation. React is used to build the storefronts on top of the GraphQL API of Shopware 6. It is an intriguing and practical customizing strategy that can help you seduce your target audience in a fashionable way. You receive all the capabilities that Shopware 6 has to offer when using it headless.
Headless eCommerce Consultation
Headless eCommerce Implementation
Storefront Integration for Headless ecommerce
Maximum flexibility and innovation
Maximum performance und scaleability
Seamless omnichannel commerce
Professional content management
Shopware's frontend PWA
Bring innovative customer experience
Shopware 6 Migration Solution
So you want to upgrade your old internet store, with new technology to expand your reach. Our Shopware 6 Migration solution providers can assist you in this regard, nevertheless. Regardless of the platform you are already using, our professionals will share their knowledge and transfer your shop to Shopware 6. We present to the viewer a brand-new purchasing experience.
Migrate from BigCommerce to Shopware 6
Migrate from WooCommerce to Shopware 6
Migrate from Squarespace to Shopware 6
Migrate from Wix to Shopware 6
Migrate from Weebly to Shopware 6
Shopware Mobile Commerce
Mobile Commerce solution is the next thing making waves in the e-commerce market. Shopware Experts at Octal predict that mobile commerce will grow consistently each year. Thus, we develop mobile-ready shopware solutions with the following characteristics since mobile shopping is a significant source of online sales.
Shopware Store to Android App
Shopware App to iOS App
Cross Platform Shopify App
Shopware PWA Development
Mobile Friendly Checkout
Mobile Payment Gateway
Mobile Storefront Design
Sync Mobile Data to Backend
Sync Mobile and Web Data
Shopware Mobile App Testing
Shopware 6 Development Services & Solutions
01

Shopware 6 Setup & Configuration
Partner with an experienced Shopware 6 development company to set up and configure a store that helps you generate great ROI. A certified tech team would deliver solutions faster and suggest what works for you.
02

Shopware 6 Plugin Development
The plug-in store seems to lack the solutions you want. No worries! Our Shopware 6 service providers can develop Shopware 6 plugins that are designed and defined to meet your business needs.
03

Theme & Design Integration
Want a store that reflects your business in just a glance? Hire the best UI/UX designers with relevant experience who can work on any theme and design that you choose for your online store.
04

Third-Party API Integration
Your store might need some third-party integrations for its smooth functioning. We make sure to integrate APIs that are important and can make your eCommerce store easy to use and shop at.
05

Support & Maintenance
Get after-deployment support for updating and upscaling your business. We understand that sometimes there could be issues with your store, any updates, adding features, etc. we can help you resolve them.
06

Payment Integration
If you want to move your existing online store to Shopware 6 platform our experts can assist you with it. Connect with Showare 6 migration service providers and let your existing store move to the new platform without much data loss.
Shopware 6 B2B B2C Business Suite for Strong Presence
Shopware development services have seen great demand in recent years, thanks to the ease and comfort the platform offers. With advanced technology and a user-friendly setup, most businesses trust the platform to showcase, sell, and dispatch their products. Third-party payment gateway integration helps record and check transactions without any human intervention. The platform is a big yes if you are in a business that requires sharing samples and showcasing products from various angles.
The Shopware development team working on your store would build a solution with exceptional features that would make business operation easier so that you can check for growth opportunities. If you have a b2b business then the store has a lot of things that you can enjoy. You get Shopware's quick and secure open commerce platform with a B2B Suite that offers cutting-edge features. These are designed and worked upon by experienced consultants, engineers, and Enterprise clients.
Strong client relationships are strengthened by the effective B2B framework, which makes business interactions simple, quick, and future-focused. The Shopware 6 development team makes use of thorough and simple account settings in your B2B Suite dashboard.
Check the history and filter data as required
Stand out with customer-specific pricing structure
Place large or repeat orders via files
Define roles, permissions, budgets, and limits for your employees
Review, accept, or decline any orders made by your employees
Integrate CRM, ERP, and other software for business management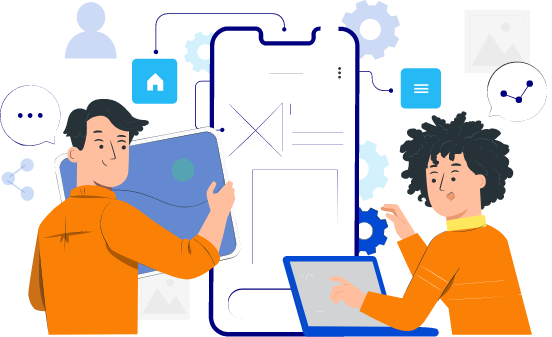 Why Choose Shopware for Your eCommerce Store?
Contant Improvement & Upgrades
As we know Shopware 6 comes from the developers of one of the most advanced eCommerce platforms Magento, there is a constant knack for a better platform. The developers offer some never seen features and qualities that make Shopware 6 one of the most reliable and interesting platforms to establish your online presence.
100% Open Source
Since the platform is open source you can always experiment with it. You can build your own platform infrastructure that fits your business the best. The platform offers developers the ease to transform and adopt. One can pick a Shopware full-service cloud service or Shopware self-managed modality for their business.
Business Model Composer
Go beyond just delivering products to your customers. Shopware 6 offers full automation and control of the business that needs little tech assistance once the store is ready. Customize your online store to represent your business online and build a store that becomes everyone's favorite shopping stop.
Tech Support
We know Shopware 6 comes from the experts and is backed by the latest technology. Once the Shopware 6 developers deploy your project, you can even connect with the team for further technical assistance. Considering the rising number of eCommerce store startups and businesses, the Shopware 6 developers have build it in a way that requires minimum assistance.
Collaborate with a Big Team
Tech-driven developers, artists, and retailers put a lot of effort into developing the Shopware 6 platform. This innovative approach was brought about by those who have a passion for finding solutions to challenges. As a result, Shopware 6 will enable you to collaborate more effectively.
Guided Shopping Experience
Make use of the guided shopping feature of Shopware 6 that offers interesting ways to interact with your audience. We make sure to create your store in a way where you can interact with your customers easily.
Without switching between a presentation tool, video conferencing system, and shop system, you can create interactive live video events for your consumers right from your Shopware 6 eCommerce store. One clever way to draw attention to your products, interact with customers, and strengthen brand loyalty.
Shopware 6 Flow Builder
Without writing a single line of code, may define and carry out incredibly unique business processes using the Flow Builder.
Our Shopware 6 service providers develop your store with max automation. We use the most user-friendly interface to automate your business functions and construct flows to carry out particular activities.
By putting in place efficient workflows, you not only save time and money but also gain quicker response times, more flexibility, and more control over your business operations.
Perks of Partnering with Octal IT Solution for Shopware 6 App Development
01

Shopware Custom Solutions
The Shopware development company is dedicated to bringing to the screen a shopping experience that is second to none. Get a store that is designed and developed to reflect your business idea over the internet. The developers associated with us understand your business needs to bring to the table an outstanding solution.
02

Try and Buy Model
The shopware 6 app development service providers let you connect and work with them for a week so that you are aware of their work model and operations. Once you are satisfied with the services, availability, understanding, and communication then you can move forward to partner with us.
03

NDA Security
We understand that trusting a third party with your business idea is a risk you may not want to take. We sign a Non Disclosure Agreement before we start working on your project. The document states that both parties would stick to confidentiality and not share the details with others in the market.
04

Theme Development and UI Design
The next significant thing that we talk about here is theme development. The team of Shopware 6 developers associated with us are well-versed in the implementation and integration of Shopware 6 themes and can develop your store in the theme that you want.
05

After Deployment Assistance
Shopware 6 development services we offer include free assistance to help you with any technical issue after your project is deployed to you. You can connect with our team and the right developers who can help you with the issue would be assigned your project. The dedicated development teams take one project at a time to make sure each project gets undivided attention and the results are the best in the market.
06

Seamless Communication
Unlike many consulting firms, you would never face the issue in terms of communication here. You can connect with our experts as and when required. A team would be available to connect with you 24*7. We are a team of developers who strive to deliver the best with each product and help you stay ahead of your competition in the market.
07

Astounding Shopping Experience
Shopware 6 is ladened with features that are designed and defined to offer your users a never-before shopping experience. Turn your brand to your customers' addiction with a highly-personalized experience. Get easy to navigate and shop eCommerce stores that display your range of products and help you grow your business profitable.
08

Agile Development
As we work on your project, you would be updated with each step. We follow an agile development methodology where we divide the complete project into milestones and as we accomplish each of these we make sure you get a chance to review them.
09

Qualified Team of Developers
Get a team of certified Shopware 6 eCommerce store developers who understand your business like theirs and can offer innovative and out-of-the-box solutions. Our team stays updated with the technology and is welcoming of the new challenges. They are a great fit to upscale your team and get an online identity that speaks of your brand crisp and clear.
Why Hire the Shopware App Development Team?
A lot of us take a back when it comes to outsourcing your Shopware 6 app development as it seems a little risky. If you are looking forward to taking your business online with a Shopware 6 store, all you need to do is hire the right Shopware development company. Hiring an in-house team would be a liability as it would need time. Also, the budget would be more compared to the outsourcing team. The best part of outsourcing your Shopware 6 development project is:
Less Investment, Experienced Team
Prior Experience in Building Similar Products
Saves Time
Technology Edge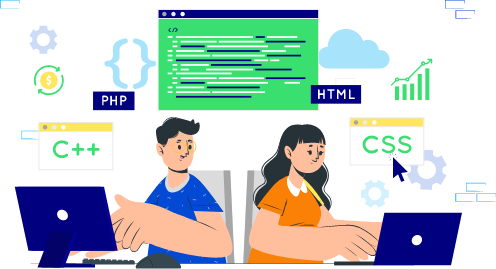 Frequently Asked Questions
We have proven our worth with some amazing projects under our belt that are a clear reflection of our expertise in the domain. We are a celebrated Shopware Website Development Company who have been helping clients around the world go digital. We have built and deployed some amazing e-auction solutions, multi-vendor marketplaces, and online marketplace websites for our clients.
The Shopware Development Services that we offer make use of latest platforms that help you upscale your business design and growth. The certified developers at Octal IT Solution provide innovative ecommerce solutions using Shopware. They firmly believe that these platforms have an amazing future and implement the latest technology to be ahead in time.
Undoubtedly! It is your project, our Shopware eCommerce developers make sure to build a product that satisfies clients' requirements. To make sure you are in line with the development process we would schedule regular meetings, provide progress details, and discuss any modifications that are required. You would always be part of the development team and can see the website at each stage.
Developing and deploying a Shopware eCommerce store can take anywhere from 80 hours to 350 hours depending on the complexity and the needs of the business. We follow an agile development methodology that makes things easier for you. You can always track the milestones and the progress. Also when we share the detailed document with you we specify what features and elements take how much time to maintain complete transparency.
When you hire our custom Shopware development company you can choose from various pricing models like Hire a dedicated team or Hire dedicated resources on an hourly basis we can even work on other models where you may simply need to upscale your team or need modifications to your existing website. Our team ensures to take care of all your business needs at the most reasonable rates.
Yes! We the Shopware eCommerce developers offer responsive solutions for your business. We understand how important it is for your business to make a strong presence over the internet over various devices. With how smartphones have become an integral part of our lives, we are coming with up better PWA solutions.
What Makes Us the Buzz of Tech Town
Here's what our business partners say about us.
Tech Talk: Stay Up-to-Date with Our Latest Insights
We have our eyes on what's new in the tech world and bring you the latest updates here!
Octal In The News
Octal IT Solution Has Been Featured By Reputed Publishers Globally
Let's build something great together!
Connect with us and discover new possibilities.






Gain More With Your Field Service
We're always keeping our finger on the pulse of the industry. Browse our resources and learn more.
Let's schedule a call