Why is Starbucks the Most Fascinated Coffee Company ever?
There is not a single person on this planet who hasn't heard of the name Starbucks. It is the world's top American coffee company and coffeehouse. Started in one outlet with 3 people, now they have opened around 27000 coffee houses across the world. Starbucks' name comes from the novel 'Moby Dick'. The idea of a coffeehouse growing so famous by the contribution of Howard Schultz. In India, it was started in 2012 and now reached 101 outlets across the country.
Starbucks empires the market for many reasons. In 2018, the company made a revenue of $25B and transformed the coffee experience to millions of users. Are you wondering how a coffee shop has made a difference in the global market? There are many reasons which imbibe the journey of Starbucks into a global leader. One of the main reasons is their loyalty program. They have triggered many new customers to spend their money on the platform. For every $1, the customer receives two stars and once they have collected 125 stars, they are eligible to buy gifts from the Starbucks shop. Similarly, another very popular service is their payment system. As per Statista reports, 23 million people used their payment system in 2018.
Other Popular Coffee App Companies similar to Starbucks
There are many other companies in the market of mobile apps for coffee, with proven success stories, inspiring you to enter into the world of coffee shop mobile apps. Let's see what else they have to offer to their customers.
CUPS: It is one of the leading coffee mobile app companies. They retain their revenue by partnering with most of the local coffee shops. The idea behind the popularity of this company is they help their customers to find nearby local coffee shops. People find it more convenient to get their drink at locals. Makes them more trustful for their brand. They offer some great deals to their customers, let's see what they serve.
Shop locator gives an idea of the nearby local coffee shops available to you. Quickly locate the list and path for you. CUPS, with its unique rating style and review-based system, helps many people to get an insight into different coffee shops. You can apply filters to fetch the exact results of your choice. Search for results from a few kilometers to Miles as per your need.
CUPS has successfully generated ROI systems, turning them into the other inspiring coffee shop market leader.
Dazbog Coffee: It is another amazing coffee maker shop, with features similar to Starbucks. Loyalty programs with an amalgam of strategies make it distinguished among other coffee mobile apps. Customers get a free buck of coffee with every 10th visit and get a barista coffee, a kind of espresso.
Some popular mobile coffee apps have adopted similar features like Starbucks. Kahwa Coffee, Caribou Coffee, and Costa Coffee serve their customers with the same expertise, but to be everyone's favorite, your app should be styled with unique features and methods.
A look at the best features of Starbucks
For building a successful app like Starbucks, you must add some extensive features. The idea must lay similar to Starbucks, to attract and retain large customers and beat the heat of the competitors. Let's understand what features you require for the same.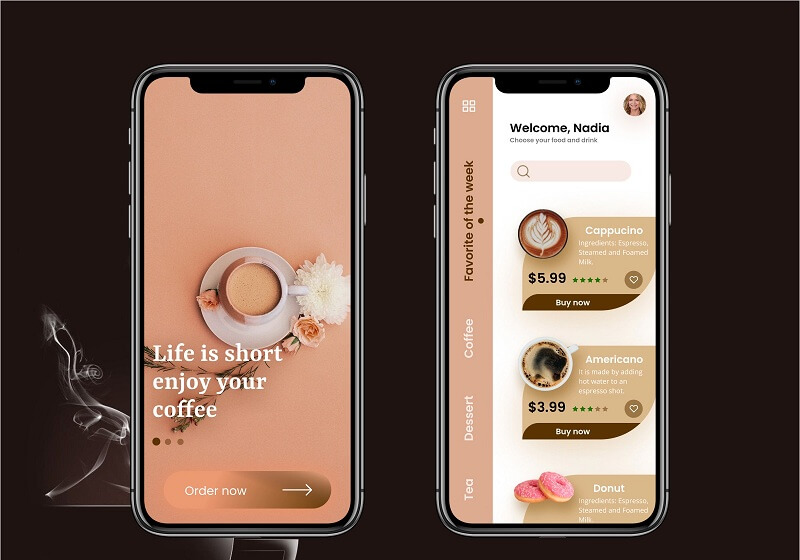 Hassle-free Payment system
The payments system is an important feature, available inside any mobile app. People would depart from your channel if you have faced an interrupted mechanism for their payments. There must be hassle-free payment gateways to experience a wonderful journey at your platform. Starbucks has adopted a unique mechanism for its customers.
Starbucks tied up with Square payments, to allow quick payments within their mobile app. Implied with a unique embedded feature, a two-dimensional Barcode scanned their devices at the counter. SaaS-based mobile banking software handles client-side functionality, while private cloud storage is used at the backend to ensure the application runs in a timely manner.
Starbucks uses a point-of-sale (POS) system and a Barcode reader for exerting proper wallet functionality. Just like Starbucks, if you want to imbibe your mobile app with top-notch payment methods, you can always opt for services like Square, Stripe, and PayPal. Many great companies have enjoyed the services of Square. Their services fit for every segment of business, whether you are a one-person shop just starting, to a big firm scale up their business, with necessary features like Barcode readers and terminals.
Using Augmented Reality (AR) for a more engaging experience
In this technology era, no business could survive without the emergence of Augmented Reality. There will be much use of AR technology in 2021 for your business in the coffee market. Starbucks app deployed with AR techniques to teach sessions like how to make a great coffee, to their users. Your customers can swipe up to these features while waiting for their coffee, and this will not make them feel alone.
Shanghai Roastery is the first AR system used by Starbucks for entertaining its customers. Yet any technology does not come to embed easily. It requires different frameworks to be a lot as per the requirement and complexity of features you want your app to consist of. Some of them are Vuforia, Wikitude, and ARkit.

If you want to develop an app like Starbucks on the android platform, you can go with the Vuforia framework. This framework consists of an array of distinctive features like virtual buttons and background effects to deliver an efficacious experience to the users. SDK for computer vision to closely watch the 3D models and objects and track the images and their real activities.
For the iOS platform, it's good to use ARkit. Although this is a free framework it offers many overwhelming features to track real-time activities of any image.
Wikitude is a hybrid framework, works fine with both of the platforms, has special features like geodata mapping, creates 3D modeling of objects, and hinders image recognition.
Easy Virtual Shop locator
This one is the most popular feature of Starbucks. They can track the nearest coffee vendors by turning their GPS on. People are likely to see the services on their phones, once they review your services they will start trusting you. This idea would help your business visibility and grow faster. Some of the techniques it required are Mapkit for easy mapping, CoreLocation for real-time tracking of customer's location.
Entertain with 'Now Play'
How will your customer remember you after the drink? You have to provide them with other facilities to write your name in their head. For this, more factors like entertainment are essential for them. Starbucks allows playing spots in their app with collaboration with Spotify, a music streaming app development, to reconnect them with the music playing inside the stores. With the integrations between both platforms, users can directly add these songs to their Spotify playlist and remember them forever.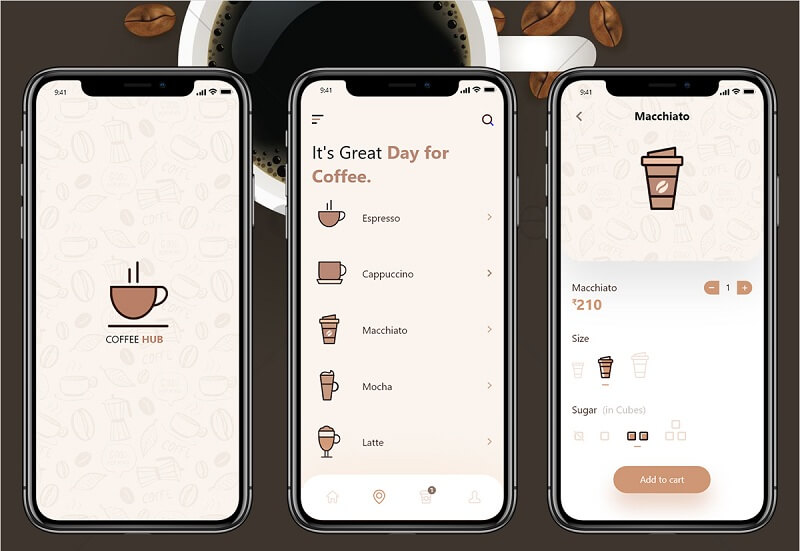 To embellish such features related to Starbucks apps takes a lot of time and complex frameworks. Although we have here listed you a few of the less tedious frameworks and APIs to build your music algorithm. EchoPrint and Gracenote are the best to go with algorithms. First, you collect the sample of recorded songs on your phone and search with the available data present inside the database. This method is known as a spectrogram.
The next thing you need to consider is music licensing. Illegal activity is a crime for everyone and you must take care of it. Always keep your channel safe and allow music from the best-licensed music resources. Some of them are Apple Music, Spotify, SoundCloud and Google play music. You can partner with any one of them and avoid any worries.
The working style behind a Coffee App like Starbucks?
Every business comes with a unique approach to practice its products in the market. Starbucks holds a significant existence in the market and gains the trust of their customers through the services they deliver. Behind their humongous success, there must be an ideal working style. Let us understand this in detail.

Discovery Phase
The Discovery stage is the most important stage to understand each level of the project clearly. This phase embarks light on the different stages. Without properly examining this stage, you can't move forward in the project development. Suppose if you want to develop a mobile application, you must be aware of the recent behavior of your customers, current trends happening in the market, and know more about your competitors' strategy. You can't skip this stage without keen planning. All in all this stage allows you to learn more about your app, including:
What would be your target audience?
What's your unique value proposition?
What are the current market situations and downfalls?
Whether the app will resolve the problem of your niche customers or not?
In short, this is the most important stage, else you allow a loophole inside your project, that will be the cause of your application in the future.
Prototyping and Design
By preparing a prototype for your mobile application, allows you to see your app more clearly, and reduces the chances of failure in the future. To avoid such possibilities, it's good advice to invest in some low-fidelity prototypes for your mobile application and enhance the quality of your project.
Terrific designing would give the ultimate sense of appeal to your users. If they feel a pleasant experience on your application, they promptly use the app. Always create a high-fidelity prototype for your users and launch it on beta mode for public testing and receive feedback from them. Balance of User Experience(UX) and User Interface(UI), leverage the ultimate experience to your end-user.
Development
During the development phase, several things can be concentrated on: market research, product requirements, development, implementation, and complexity of a project. Android and iOS, as well as backend development, are all parts of the development stage for mobile applications. This phase includes many features to build a minimal viable product for your customers.
Registration with multiple channels
Manage dashboard
Personal profiles
Settings
Menu bar
Personal info
Favorites
Push and email notifications
Payment options
Shop locator
To match these basic functions with the advanced technologies, you can add.
Augmented Reality
Voice Recognition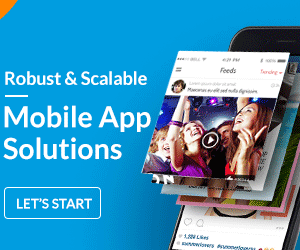 How much does it cost and time to develop a Starbucks app?
You have got driven by the fascinating experience of Starbucks. But what would be the cost of building such an app? That might be the next question that comes into your mind. Depending on factors like region, hiring offshore developers or you have trust in your in-house team, the cost of the product varies. As per the region, fare in countries like India is low compared to other European countries. In India, hourly charges are $25, whereas in the UK, Australia, and North America the cost goes high, around $100-$170 per hour.
For a rough idea, if we calculate the budget, that would go around $20k-$70k with the essential features. If you want to add on advanced features then, it will cost you around $150k.
Time constraints are another important factor to be considered. We have composed a list, which has estimated time for every phase.
The planning phase requires 80 hours.
The Prototyping and Design phase requires 200 hours.
The development phase requires 250-320 hours per platform for both iOS and Android.
The backend requires 350-400 hours.
QA requires 100 hours.
Are you ready to make an app like Starbucks?
One way to enhance better customer loyalty and drive your app further is by making a group of online communities with your mobile application. Starbucks is such a perfect example for you. A coffee app is the easiest way to stay connected with your customers and inform them about the best services in the coffee shop.
A mobile coffee shop app is the best way to boost your business. You can always try new promotional deals and offers to retain your global customers. The mobile app gives a larger span to gaming your in-app purchases and inspires the local people with the services.
It is the right time to hit the market of coffee mobile apps and thrill with your existence to your customers. Still in confusion? No worries. Just grab a coffee with us and talk about your idea. We have built some of the best-tailored coffee app solutions for the brands.