Free Intermittent Fasting apps – Intermittent fasting (IF) has become increasingly popular recently. The idea behind Intermittent fasting is simple – eat only during certain hours of the day. This intermittent fasting schedule means skipping breakfast, lunch, or dinner and having smaller meals for the rest of the day.
Intermittent fasting has several health benefits. For starters, it helps reduce hunger pangs and cravings. In addition, it also improves metabolism and boosts energy levels. Plus, it can help you shed pounds faster.
Free Intermittent fasting applications can be helpful for those looking to lose weight. However, it may not work for everyone. People with chronic health conditions like diabetes should consult their doctor before drastically changing their lifestyle.
What are Intermittent Fasting Apps?
Intermittent fasting mobile apps are made to help those looking to lose weight or change their lifestyle for better health. Free fasting mobile apps allow users to set daily meal times and track their food intake. This helps them eat at certain times of the day and avoid overeating at other times. We have reviewed and listed the best intermittent fasting mobile applications to simplify your life.
Free Intermittent Fasting App Reviews – Best Intermittent Fasting Applications – Free and Paid
| S.No. | Application | Available On | Pricing | Publisher |
| --- | --- | --- | --- | --- |
| 1 | Fastic | Android | iOS | $4.99 – $134.99 | HealthVida GmbH & Co. KG. |
| 2 | Zero | Android | iOS | $9.99 – $69.99 | Big Sky Health, Inc. |
| 3 | Window | Android | iOS | $0.99 – $39.99 | ThrivePort, LLC |
| 4 | Femometer | iOS | Free Version | Bongmi Global Group |
| 5 | Fastient | Android | iOS | $4.99 – $11.99 | STCCR Web Design |
| 6 | BodyFast | Android | iOS | $5.99 – $89.99 | BodyFast GmbH |
| 7 | Myfast | Android | iOS | $2.99 – $33.99 | Intermittent Fasting Inc. |
| 8 | Vora | iOS | Free | OliveX (HK) Limited |
| 9 | DoFasting | Android | iOS | $32.99 – $66.99 | Fasting Solutions UAB |
| 10 | FastHabit | iOS | Free | Whitespectre |
| 11 | LIFE Intermittent | Android | iOS | $2.99 | LifeOmic |
| 12 | Ate Food Diary | Android | iOS | $3.99 – $49.99 | Piqniq Inc. |
| 13 | Simple | Android | iOS | $4.99 – $119.99 | Simple.Life Apps Inc |
Some free intermittent fasting apps allow you to track your intermittent fasting for free. Others require a monthly subscription fee. Your taste and fitness goals should be the determining factors here. Try out different intermittent fasting mobile applications for a few weeks to find the best one.
Read More: Health Fitness App Development
1. Fastic
Best Intermittent Fasting App for Free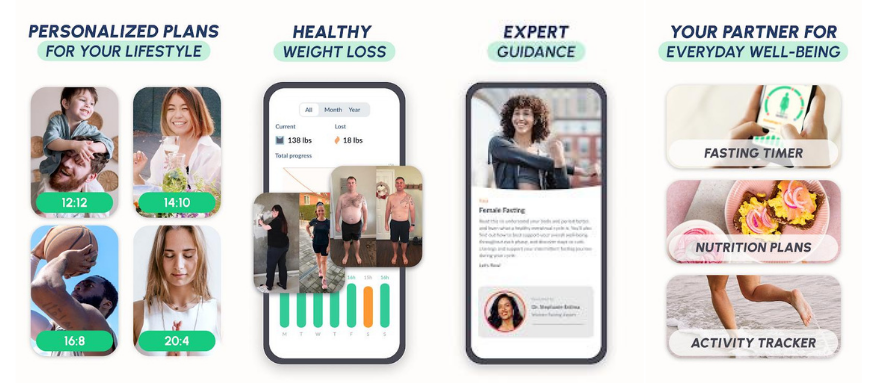 This intermittent fasting app allows you to track your progress, keep track of your goals, and receive alerts as soon as your fast ends. If you don't want to pay to upgrade from the free intermittent fasting app version and need something to help you track, it does just that.
Features:
Body Status identifies and records important phases in your fasting experience.
Free fasting diet plan management tool
Water Tracker automatically logs your water intake and sends you daily reminders.
Step Counter monitors your step count to enhance the effectiveness of your exercise program.
Compatible with building muscle and weight training
Advertisement-free and supports easy synchronization with Google Fit.
2. Zero
Zero is the world's most popular fasting app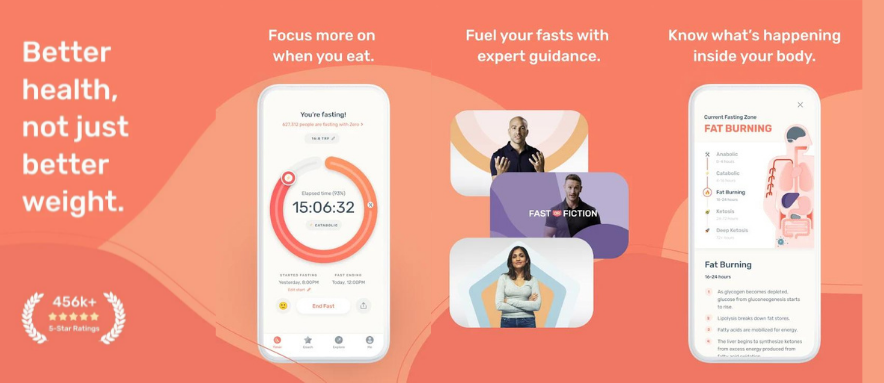 The Zero free intermittent fasting app provides personalized coaching, a diet plan for intermittent fasting, recipes, tools to track progress, and more. Other than simple intermittent fasting for men and intermittent fasting schedule for women, the zero fasting app is also designed for keto, low-carb, and various other diets.
Features:
An in-built Journal will allow you to track your moods over time and adjust your diet and lifestyle as needed.
Find out how your best intermittent fasting schedule affects other health indicators like weight and heart rate with Advanced Statistics.
Discover how your fasting habits connect to health indicators such as weight, heart rate, sleep, and blood glucose. Recognize trends and change behavior to stay on track.
Write down how you felt during your fasts and see graphs and patterns for your moods.
3. Window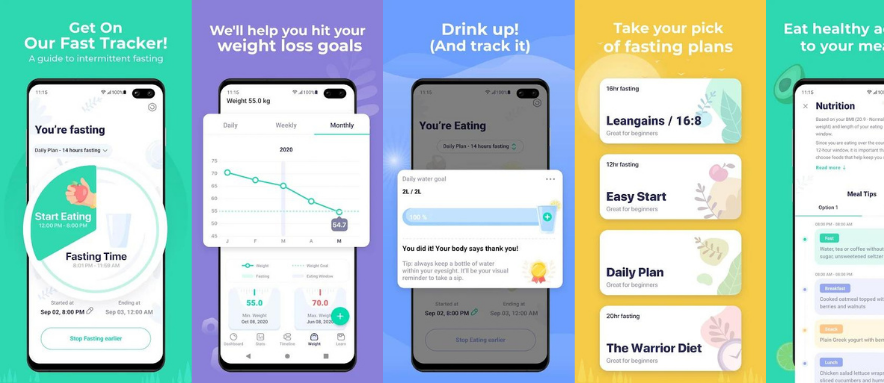 Window intermittent fasting app is an intelligent, customizable, and well-designed free version of the intermittent fasting application; the app offers a meal planner or to track your fasting. It lets you easily track your daily progress with a simple, user-friendly interface. You can set up different meal plans, then customize their eating window duration and start time. Start fasting and get alerted when your eating window is open. That's all you have to do!
Window which aims to create easy, scientifically-based tools to improve people's health, developed the Window Fasting tracker. Window provides apps for mental health. Its goal is to provide intuitive and scientifically sound technology to help people live happier lives.
Free Features:
You can adjust the fasting window manually, such as 5-2 or 16-8.
You can set up intelligent notifications to monitor your progress.
Use the app's diary and timeline with your pictures and recipe notes.
There are no advertisements.
Premium features:
You can switch between 8 different intermittent fasting diet plans.
It enables you to track your weight without any limits.
You can use the app without ads.
Also Read: Doctor on Demand Mobile App Development Cost and Key Features
4. Femometer – Free Intermittent Fasting App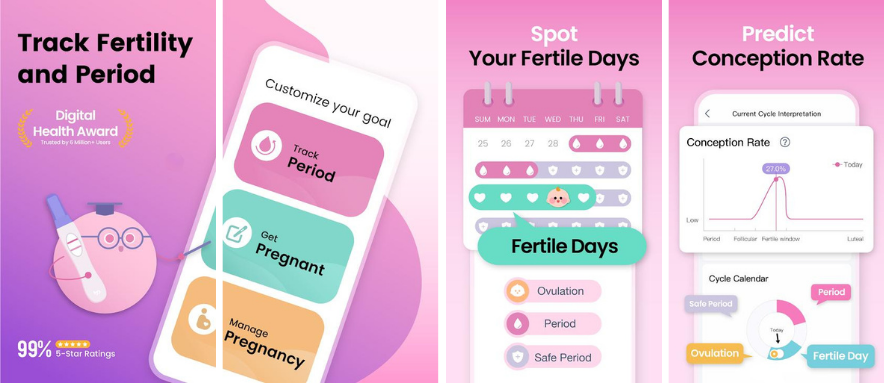 Femometer Intermittent Fasting app for iOS-only users is a powerful weight-loss tool created by Bongmi Global Group, providing intermittent fasting for women. It helps women lose weight, improve their health, track calorie intake and simplify their lifestyles.
This app will help you understand intermittent fasting, why people are doing it, and how to get started. You'll learn about the benefits of free intermittent fasting, including improved metabolism, increased energy levels, better sleep quality, and more. It also includes sample meal plans and recipes to help you get started. However, remember that this app is unsuitable for pregnant/nursing women and children under 18 years old.
Features:
Fasting tools include a food tracker, water tracker, sleep tracker, activity tracker, and reminder tool.
You can also find knowledge about nutrition and health in the knowledge library.
There are professional courses and easy-to-use meal journals.
You can visualize your fasting process and track your progress.
You can find inspirational statistics and stay motivated.
The Femometer Intermittent Fasting app also has a premium subscription option ranging from $9.99 per month to $49.99 per year, including full personalized access to all features, your tailored fasting schedule, and a nutrition guide.
5. Fastient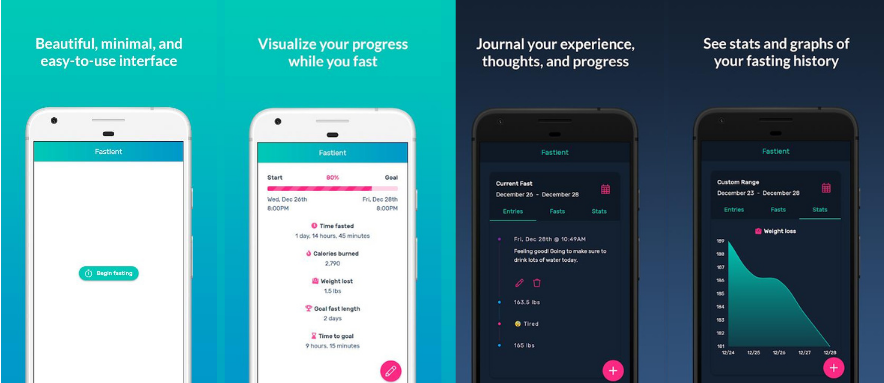 With the Fastient Free Fasting App and Journal, you can visually track your fasting progress before, during, or after a fast. You can record your progress during fasts and track your symptoms, mood, weight, and more. You can also edit previous fasts to see how far you've come!
A variety of fasting regimes are available, including Intermittent fasting (IF), 36-hour fasts, One Meal a Day (OMAD), Alternate Day Fasting (ADF), and Extended Fasting (EF).
Features:
The home screen displays your most important statistics, such as weight, fasting time, and calories burned.
See your progress in a beautifully designed completion bar.
You can also customize your fasts based on when you want to start them. Easily edit your goals and set new ones.
If you're having trouble sticking to your diet, Fastient has a journal feature where you can jot down thoughts, feelings, and cravings.
Fastient offers a journal feature where you may scribble down your thoughts, feelings, and cravings if you're having problems keeping to your diet.
Finally, premium subscribers can access dark mode, quick-tag emojis, and progress pictures.
6. BodyFast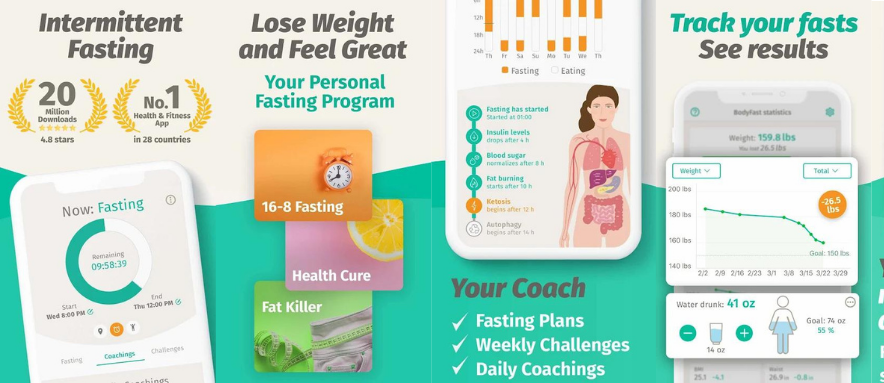 BodyFast intermittent fasting app is easy to lose weight without counting calories or restricting your meals. This app allows you to eat when you're hungry and fast when you're not. With Bodyfast, you'll be free to eat whatever you like, whenever you like.
This intermittent fasting app is suitable for novice and expert fasters and includes a daily coaching feature for motivation, knowledge, and tips. It has 100+ recipes, weekly challenges, and food facts to keep you involved. You can also interact with their 200,000+ Facebook members by joining their group.
Features: Fasting app Bodyfast
You can choose from more than 10 fasting plans like 16-8 or 5-2.
Keep track of your weight and measurements.
See what's happening in your body during fasting with Fasting stages.
Get tips and tricks from our community with a knowledge pool.
The app also includes a water tracker, a fasting timer, and Apple Health app connectivity.
A premium subscription unlocks all of BodyFast's Coach features, including 100+ food recipes, professional SOS support, complete access to a free intermittent fasting plan, personalized challenges, and more.
Read More: Top Food Delivery App Development Companies 2023
7. Myfast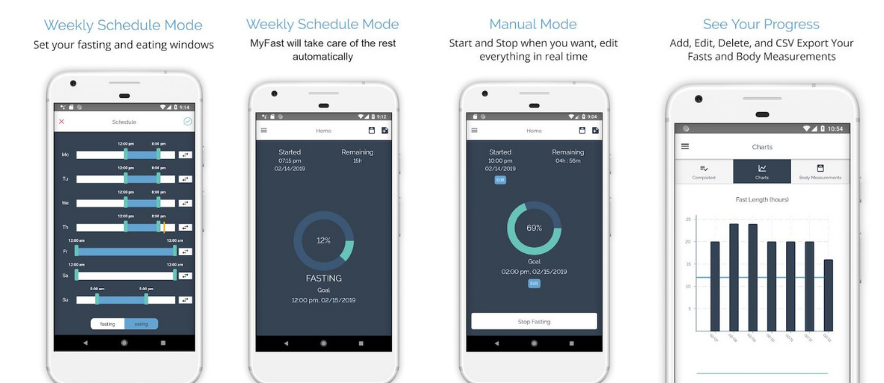 MyFast intermittent fasting calculator for iOS helps you fast without feeling deprived. It provides an easy way to follow a fasting diet and is designed to make it easier to get started. You can quickly manage your fasting and see how much weight you've dropped. It also helps you establish goals for the week and track your weekly progress.
There are dozens of different types of fasting diets, and you can use any of them with MyFast, including 16/8 (Lean Gains), 5:2 (Eat normally for 5 days and IF for the remaining 2), 20/4 (Warrior Diet), 24/0 (Full Day or Alternative Day Diet), and so on.
Features: Fasting app Myfast
Set up the best intermittent fasting schedule for your zero-calorie fasts and eating windows for the entire week. Let the app timer run automatically so you don't have to remember to eat at certain times.
Choose zero-calorie fasting or eating window in manual mode, and stop or start whenever you are ready.
The charts feature allows you to visualize and track your weight loss.
Receive daily reminders and updates when your window is nearly complete and completed.
Sync your MyFast account across all of your devices.
Choose from 12 and 24-hour clocks and languages such as German, French, Spanish, Portuguese, and English.
Read More: How to Develop a Telemedicine App on the Concept of Doctor on Demand?
8. Vora – Free Intermittent Fasting App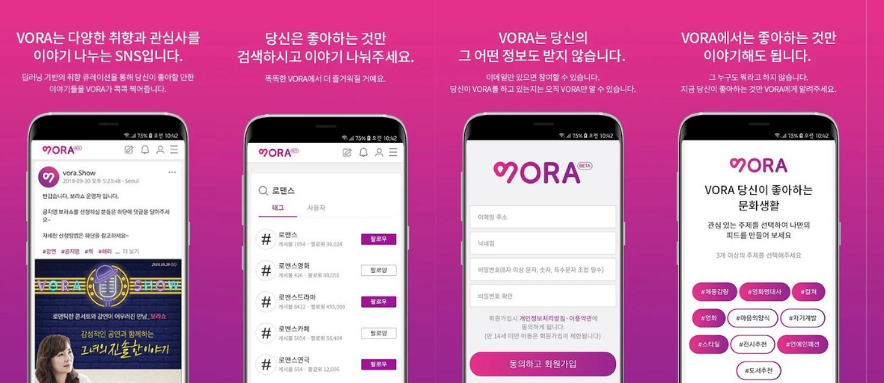 Vora is short for 'voracious,' like eating a big meal after fasting. The Vora app is a simple cloud-based free intermittent fasting application that allows you to create, edit, and remove your fasts as you go. You can check out the data about your last seven fasts in a beautiful graph that shows if you're meeting your target on time. It lets you choose whichever fasting regimen you want — it keeps track of your progress.
Features:
Track your progress during any type or length of fast.
Supports all fasting methods, including Full Fast, The Daniel Fast, 3-Day Fast, Partial Fast, 5:2, Leangains, The Warrior Diet, Fat Loss Forever, Eat Stop Eat Intermittent Fasting Method, and so on.
View your daily activity stats with charts.
You can also join other 300k+ fasters and post updates about your progress.
9. DoFasting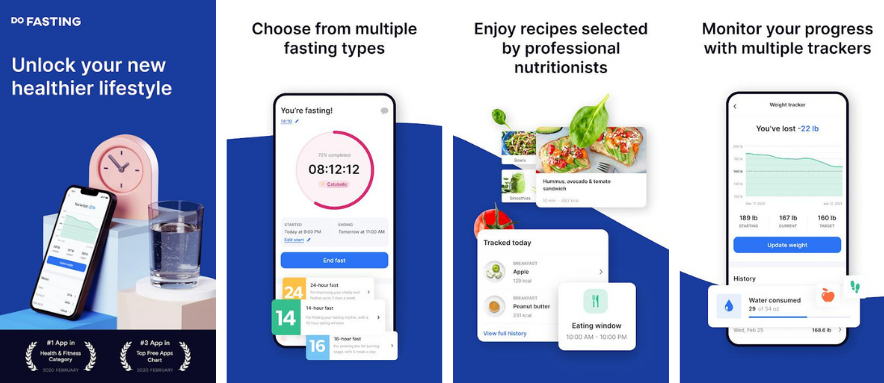 DoFasting app is an app that helps you get started with intermittent fasting. You can choose between different fasting types like 16/8, 18/6, 20/4, or 21/3. Each type has its pros and cons. For example, 16/8 means you normally eat during the first 8 hours of the day, then fast for the rest of the time. This allows you to have more energy throughout the day. However, it may be harder to maintain a healthy diet when you're not eating anything for such a long period. This is why DoFasting App has 7 different fasting plans so you can choose what works for you.
Features:
A personal fasting coach will help you keep track of your steps, water intake, weight, and more.
For a smooth on-the-go experience, pair DoFasting with your FitBit watch or your phone's health app.
It has a selected library of educational resources and daily recommendations on your path.
Get access to over 5,000 recipes hand-picked by nutritionists.
Professional trainers can prepare any fitness regimen, from fast ab exercises to full-body workouts.
With a monthly, 3-month, or 6-month premium subscription package, you can have full access to expert tools and educational resources.
10. FastHabit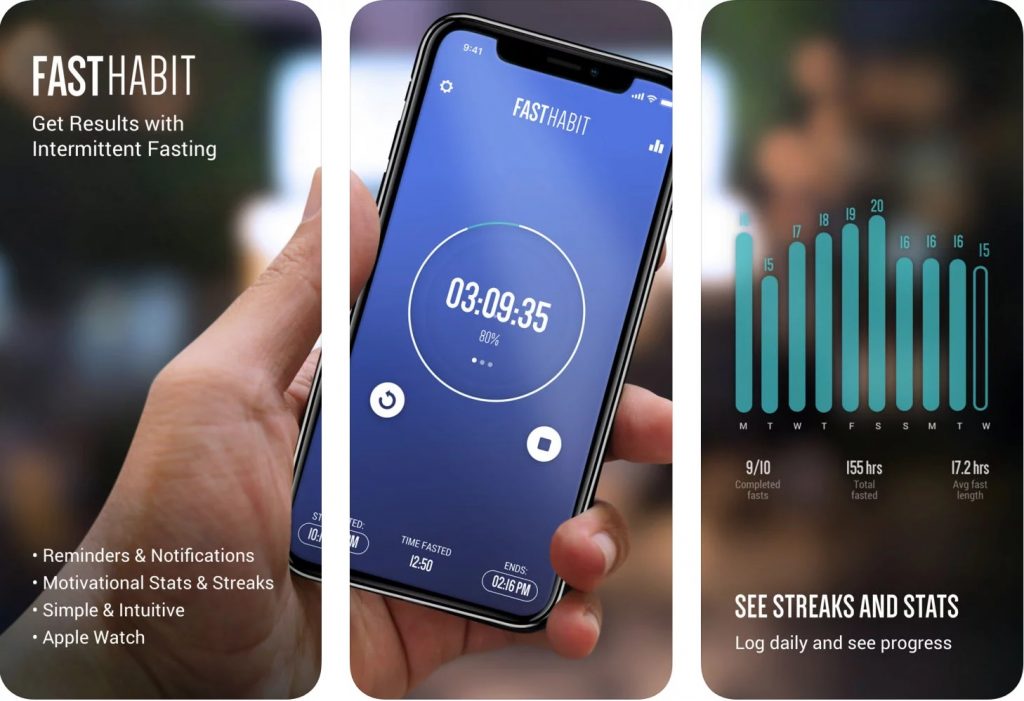 FastHabit is a simple intermittent fasting tool that makes it easy to start and stick with intermittent fasting. To measure your success, you choose a fast length and use advanced features such as reminders, weight tracking, health app syncing, apple watch integration, calendar views, date views, data export, and multi-day fasting.
Features:
Keep your motivation in check by keeping track of the percent completed time completed, time remaining, and target goal.
You can pause, restart, or change your fast at any moment.
Apple Watch integration tracks your fast if you leave your phone at home. Furthermore, you can also sync your weight-tracking data with your Apple Health App profile.
A 10-day snapshot to remind you how many days you've fasted in a row and how many days you've hit your target.
The free fasting app can be downloaded for free or for a one-time fee for the premium version.
11. LIFE Intermittent Fast Tracker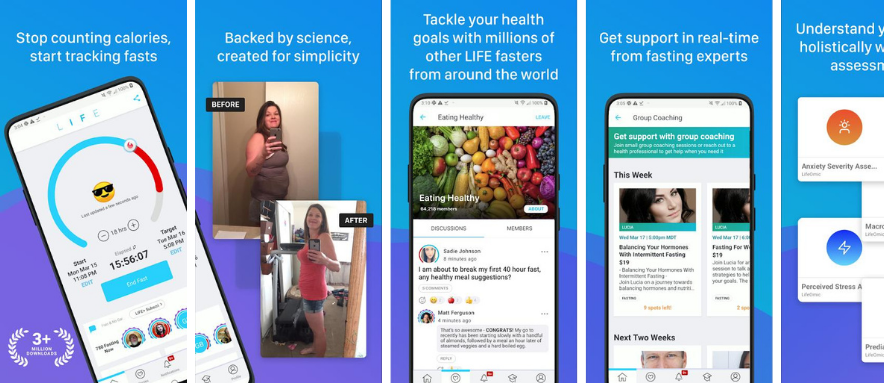 Life-free Intermittent Fasting app lets you keep track of your fasting progress over time and share updates with your friends. It aids best intermittent fasting for weight loss, blood glucose regulation, inflammation reduction, and overall wellness.
Features:
You can start and stop your fasts with one tap. It displays how far along your current fast is and when you've entered the "keto zone"
You can also keep track of your emotions, weight, waist circumference, ketones, and blood glucose levels.
With a single tap, you can start your intermittent fasting schedule at 16:8, 24 hours, and so on.
Sync your weight, ketones, and other health metrics automatically with your wearables and devices.
Join a group trying to adopt intermittent fasting into their everyday routine.
12. Ate Food Diary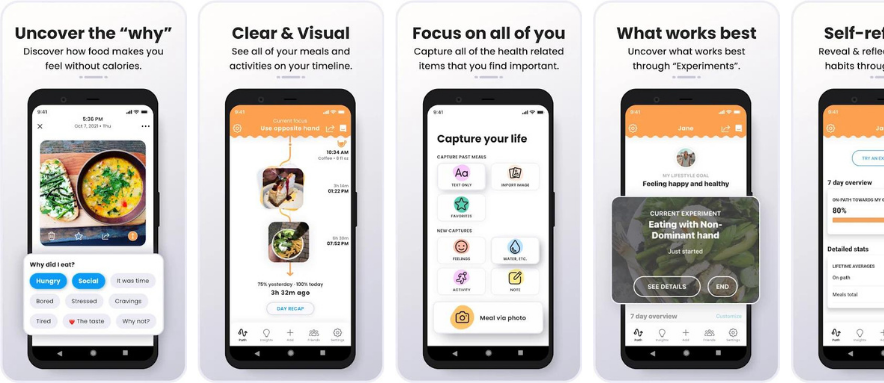 Ate is a mindfulness-based food journal that helps you build healthier habits. It's designed to be used as a tool to help you become aware of your eating patterns and habits. You can choose to log everything you eat or focus on certain foods. The goal is to make conscious choices when choosing what to eat.
It will provide you with feedback on your eating habits and help you identify areas where you could improve. Ate is available on both iOS and Android devices and works best if you are willing to commit to a change in lifestyle.
Features:
Use Widgets and quickly peek at the most recent meal.
Keep track of water, activities, feelings, and daily notes.
Review your previous eating experiences and track fasting automatically (IF 16/8)
For more personalized journaling, customize Q&As under meal specifics.
Try out new behaviors to determine what works best for you, and use emojis.
13. Simple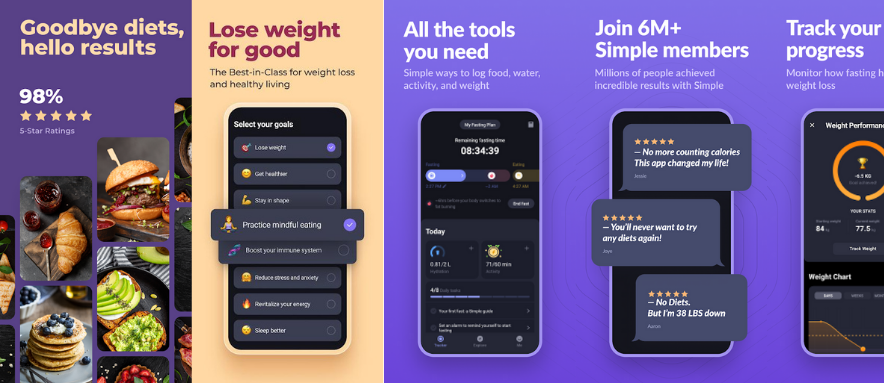 Simple is an easy-to-use best free intermittent fasting application that helps you eat healthier and lose weight. The best free fasting apps have been created to be simple and intuitive while providing valuable tools to help you achieve your goals. Using the app, you can track your food intake, exercise, and water consumption. The intermittent fasting app also provides a meal planner and a food tracker to help you plan your meals. In addition, It offers everything you need to make intermittent fasting work for you, whether you're new to fasting or just searching for expert advice.
Features:
Set up a custom fasting protocol based on your goals.
Intelligent and adaptable tracking. Start and stop your fasts with a single click, and set a fasting reminder.
Fasting procedures are tailored to you with a simple food diary for mindful eating.
Start and stop your fasts with a single click, and set a fasting reminder.
Fasting plans include 5:2, 18:6, 20:4, 14:10, OMAD (one meal a day), and Circadian Rhythm Fasting.
Related Post: Diet Planner Mobile App Development Cost and Key Features
How Free Fasting Apps can help you Lose Weight?
Are you looking for ways to lose weight without going through extreme measures? If yes, then intermittent fasting application might help you achieve your goal. The first step to losing weight is controlling your appetite. If you don't feel like eating, you won't indulge. These intermittent fasting mobile apps can help you learn to recognize hunger and satiety cues.
Benefits of Intermittent Fasting
Intermittent Fasting Makes the Day Simpler
So you are sick of going to the gym at 5 a.m. every morning? Or perhaps you don't want to waste time cooking breakfast before heading out? Fasting intermittently is a great way to start your day without sacrificing time or energy. So download the best intermittent fasting app and give it a try.
Intermittent Fasting Helps Live Longer and Healthy
There are several benefits associated with intermittent fasting. These include improved metabolism, increased energy levels, better sleep quality, and reduced stress. This can help prolong your life.
Intermittent Fasting Can Reduce Cancer Risk
Cancer is one of the top causes of global mortality. The best part is that some lifestyle changes may be able to help avoid this rare condition. Intermittent fasting is one of them. A recent study found that IF can improve insulin sensitivity, increase mitochondrial function, and decrease inflammation. These benefits may help prevent cancer and other diseases associated with aging.
Intermittent Fasting is Way Easier Than Dieting
How often should I eat? Should I skip breakfast or lunch? What foods should I eat? How much food should I eat? These questions are common during traditional dieting. The good thing is that you no longer have to worry about these things. Intermittent fasting has become a lifestyle choice for millions of people around the globe and can help you simplify your health choices with the help of an intermittent fasting mobile app.
You Can Maintain Muscle Mass When Intermittent Dieting
Intermittent Fasting (IF) has been shown to increase fat burning, decrease appetite and improve overall health. It also helps maintain muscle mass. Fitness enthusiasts always look for new ways to improve their health and well-being. They wish to maintain their fitness and live longer. If you're one of them and don't know where to start, intermittent fasting is a great method to spice up your workout.
Intermittent Fasting Builds Healthy Eating Habits
Are you fed up with calorie intake tracking and portion control? Intermittent fasting has grown in popularity on social media and in the real world to eat better while saving time. Intermittent fasting is simple: eat only at some times of the day and skip meals at other times. This method helps you regulate calorie consumption and makes your diet easier. So download one free fasting app to give it a first try.
Also, Read – Best Keto Diet Mobile App
Final Opinion
In recent years, intermittent fasting, or time-restricted eating, has become more popular in improving health and lower risk factors for chronic health conditions, including diabetes and heart disease.
While some studies show intermittent fasting can improve health, others say it has no effect. In any case, intermittent fasting is an excellent way for busy individuals to manage their diet and stay fit. So if you're ready to hop on this health-conscious bus, get on board with the best free fasting app today.
FAQs