Do you know about all plants growing in your locality?  Best plant identifier apps can answer this question.
Are you worried about an unknown plant growing in your backyard?  Whether it is a new plant or a mushroom you have never encountered, you need to know the details at the earliest. Although you have Google to help you, it is only possible when you know the name of the floral part. For example, let's say you want to know more about lavender. You enter the name in the search engine, and all details are displayed. But the main concern is when you are unaware of the plant's name, the species, or any other details. This is where you need an app to identify plants in the best possible manner to make the results accurate.
What Are Plant Identifier Apps?
A plant identification app is a software program that will help you capture the image of a plant or any other floral part and know more about the same. These plant identifier apps work on various technologies, from community searches to image recognition programs. They usually display the results with maximum accuracy, 95% or more, to ensure you can easily work on your garden or remove any harmful plants.
Read More: Custom Software Development Requirement 2023
Best Free Plant Identifier Apps to Download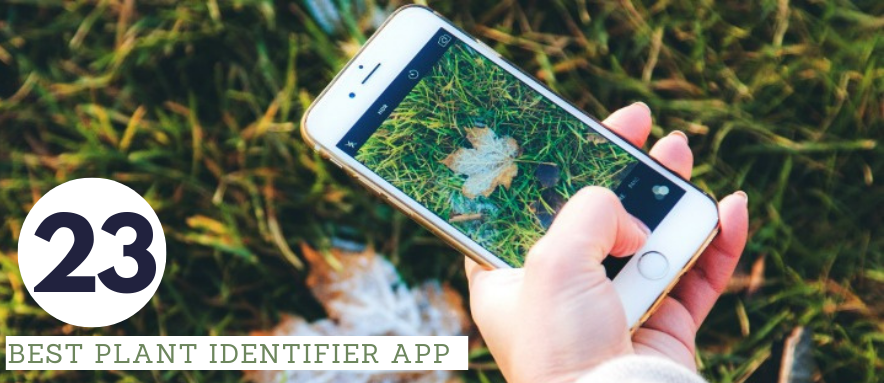 | Application Name | Available On | Revenue Model | Publisher |
| --- | --- | --- | --- |
| PlantSnap | Android iOS | In-App Purchases | PlantSnap, Inc. |
| Planta | Android iOS | In-App Purchases | Strömming AB |
| Leafsnap | Android iOS | In-App Purchases | APPIXI COMPANY LIMITED |
| GardenAnswers | Android iOS | In-App Purchases | Garden Answers |
| iNaturalist | Android|iOS | Free | iNaturalist, LLC |
| PlantNet | Android |iOS | Free | PlantNet |
| PictureThis | Android |iOS | In-App Purchases | Glority LLC |
| Agrobase | Android |iOS | In-App Purchases | Farmis |
| Plantix | Android | Free | Plantix |
| What's That Flower | Android |iOS | In-App Purchases | Benko, Adrian |
| iPlant | iOS | Free | Yang Zongqun |
| Seek | Android |iOS | Free | iNaturalist, LLC |
| Plant Identification++ | iOS | In-App Purchases | Touchberry |
| FlowerChecker | Android |iOS | In-App Purchases | FlowerChecker s.r.o. |
| Garden Compass | iOS | In-App Purchases | Garden Compass, LLC |
| Plant Lens | Android |iOS | In-App Purchases | Identify World Plants Inc |
| Plantifier | Android |iOS | Free | Gekiere.com |
| iTunes App | Android |iOS | Free | i-Tree Cooperative |
| Flora Incognita | Android |iOS | Free | Technische Universität Ilmenau |
| PlantFinder | Website | Free | PlantFinder |
| Smart Plant Home | Android |iOS | In-App Purchases | Green Chip Inc. |
| Water: Plant Care | Android | In-App Purchases | Aleksei Turbin |
| Garden Tags | Android |iOS | In-App Purchases | Free Gardening Apps by 4D Media Limited |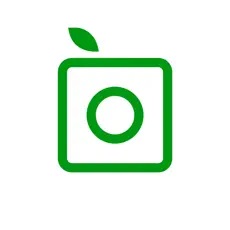 1. PlantSnap – Over, All Best Plant Identification App
Acting as a digital interface to allow humans to have a more immersive experience with nature, this free plant identification app is perfect for gardeners, explorers, researchers, botanists, and nature lovers. It is incorporated with a huge database, where data of 500,000 cacti, succulents, ornamental plants, and floral plants are stored in proper arrangements.
Based on artificial technology, this tree identifier easily allows you to click a picture and search for the species details of the concerned image. One of the best features of PlantSnap is its availability in 30 languages, ensuring anyone can use it to identify a plant.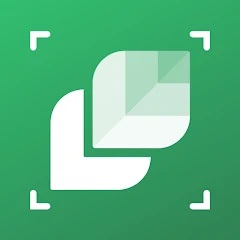 2. LeafSnap – Most Popular Plant Identifier Mobile App
With an accuracy rate of 95%, this particular plant identifier software is known to be the best in its class. In addition, the plant identification mobile app LeafSnap allows you to take pictures from the application itself or upload an image from your files, ensuring both apps are in sync. So far, about 27,000,000 plant and leaf pictures have been identified, proving how popular the software is among gardeners, nature lovers, botanists, and even farmers.
You can also save all your preferred plant picture and the concerning details in the form of a collection for easy future reference. Besides the general information, you can also know more about the pests and diseases that can cause harm to a particular species and variety of a plant.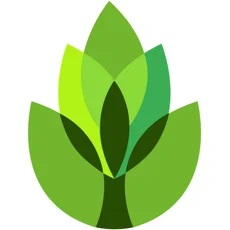 3. GardenAnswers
GardenAnswers is the best plant identifier app where you can easily communicate with world experts and other gardeners after connecting to a global community. You can easily identify the plant after uploading its picture on the application. On receiving the input image, its image recognition program compares it with the information stored in the database and accordingly displays the results.
It will also help you find the plant species near your place, ensuring you don't have to take pictures of every individual plant when you are amidst unknown plant collections. It comes with an easy-to-navigate user interface which could have been better than its excellent performance. It does not take too long to display the results, ensuring you can get the answers quickly.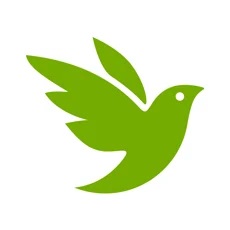 4. iNaturalist
iNaturalist is perhaps the best plant identification app going by terms of ease of use and price. It is a free application with a basic login structure. There is no need to enter your personal information to use the application. It is the brainchild of the National Geography Society and California Academy of Science, ensuring you can make the best of this free plant identifier app.
Image recognition technology through artificial intelligence and machine learning is the prime driving feature of this application, allowing every participant to extract the most information about a particular floral species. It is believed that 25.6 million observations have been done so far, proving to be one of the popular and best plant identification apps.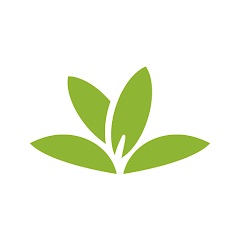 5. PlantNet
Another outstanding application for identifying house plants or other plant species is the PlantNet. This global application lets you learn about native and exotic floral species within seconds. So far, the application has processed about 14 million images, proving to be one of the most used applications for accurately identifying what plant is this?.
Although the accuracy rate is not impressive, you can easily learn about many plants without hassle. Its attractive UI is one of the main reasons it has become quite popular among botanists, gardeners, researchers, discoverers, and so on.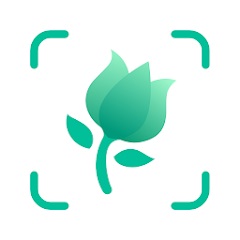 6. PictureThis
Another application that identifies plants is PictureThis. Known to be one of the fastest applications, it will help you brush up on your existing knowledge or gain more proficiency in botanical knowledge. It is incorporated with a huge structured database where about 10000 pictures are stored. These images belong to plants growing in different parts of the world. Hence, you can easily know more about the global flora kingdom and learn why these plants are native to certain geographical locations only.
You have access to the encyclopedia, and the application also offers knowledge about appropriate care tips. You can easily download this application on your Android or iPhone from the link provided on the official site.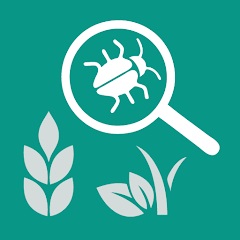 7. Agrobase
This mobile-based plant identification application is free and easy to use. You don't have to rely on your laptop to submit the pictures and infer the details. Instead, click pictures on the go and submit them on the platform to know more about a certain plant. So it is not just a plant id application.
Instead, it is an integrated farming tool for farmers exploring high-end cultivation approaches. Therefore, all picture qualities are optimal, and the details shown include in-depth information. Apart from this, the plant recognition app has a huge database that is constantly updated.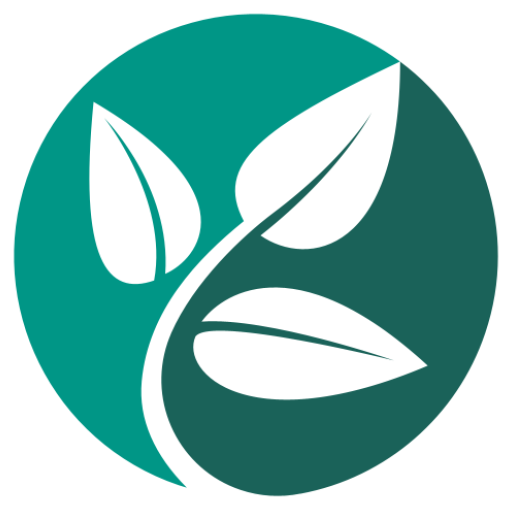 8. Plantix – Best free plant identifier app
Although this is a comparatively new app for identifying trees, it is not the brainchild of traditional plant identification software. It is not just an application where you can identify the plant species and fetch more details about the same. Instead, it acts as a forum for both gardeners and farmers. They can post different images of plant diseases or any other problem.
This app for identifying plants will display all information about plant diseases and the remedy to get rid of the same. One of the best parts of plant identifier applications is its global reach. It does not work on geographical locations, so you can easily see the information without malfunctioning.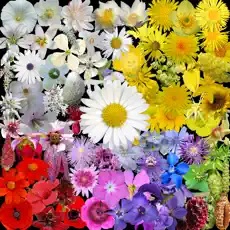 9. What's that flower?
What's The Flower is certainly the ideal option if you are looking for the best plant and flower identification app with an easily understandable user interface. From the name itself, you can understand that this application is solely launched to help you identify different types of flowers growing in your home and the wild. Furthermore, its operation is unique because you do not have to upload pictures.
Instead, it would be best if you answered a questionnaire round. Failure to do so might lead you to a situation where you won't be able to extract the right details about the flower you have seen. The database of this free plant identifies app stores about 600 flowers grown in different parts of the world. Ensuring you can easily work on differentiating between different floral growths.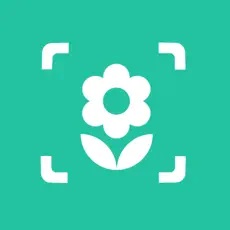 10. iPlant
iPlant is the best app for plant identification for iPhone users because it is compatible with iOS only. Once you have downloaded this application on your phone, click a picture of the plant under scrutiny and upload the same image. Although the uploading activity takes a little time, you should wait until the results are displayed.
The application will display a list of relevant websites where you will find lots of information on the plant you are uncertain of. In addition, this plant identifier app will allow you to access the history logs and check your past searches. All displayed results are stored automatically, so you won't have to repeat the search multiple times.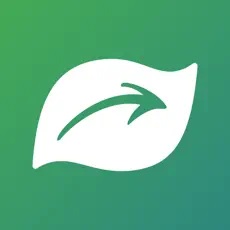 11. Seek – Free plant identifier app
Coming from the hands of the same developers who have designed the iNaturalist application, Seek is a reliable and trustworthy platform where you can easily know about different plant species with ease. It has an intuitive user interface to help you find the details of a plant you have seen. Then, capture the picture and upload the same on the application.
Its image recognition feature processes the image at the input and further provides relevant details. Thanks to this wonderful application, not only can you know more about the plant species, but it will also help you manage the trees and plants and prevent infections. On top of this, the software shows different types of plants, from humongous trees to mushrooms growing worldwide.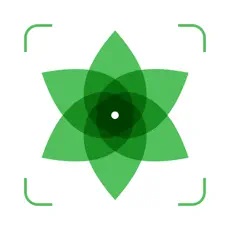 12. Plant Identification++
This software is the best if you are looking for a free plant identification app suitable for both beginner and pro use. You can easily learn more about a concerned plant by uploading an image. It is based on image recognition technology, so the results displayed are the most accurate.
Since you don't get any discrepancy in the output information about the plan, you can use the same data for your research works or at the horticulture for the foyer.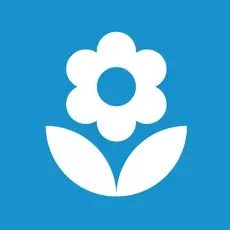 13. FlowerChecker
With this flower and plant-identifying app, you can check what plants you have in hand, and it also helps you extract more information about different species. It charges you $1 to get results for every image data, which is why it is one of the best apps for plant identification. But, unfortunately, it doesn't work in the conventional, where image processing technology is used to identify the image and display the concerning results.
Instead, a team of analyzers works on the image posted by the user and processes the information back on the display screen accordingly. Even though it is more accurate and curated to meet tailored needs, FlowerChecker requires at least 1 hour to display the results.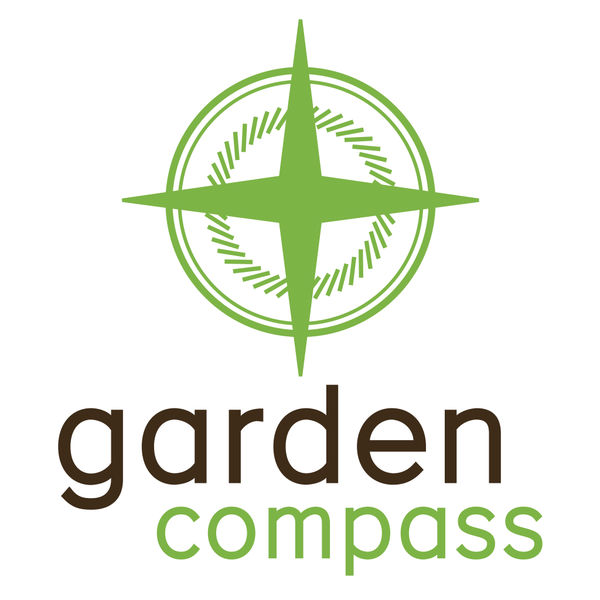 14. Garden Compass
If you are looking for the best plant identification app with an intuitive UI and a huge database but do not comprehend much, download the Garden Compass application on your iPhone. It comes with a reminder through which you can schedule different gardening activities and ensure not to miss one, like watering plants at frequent intervals or repotting them right on time.
You can also add the plants to the Digital Care node to check if their health is optimal or if it is suffering from a disease. Thanks to the vast database storage, you can search a wide range of plants, both native and exotic, with ease.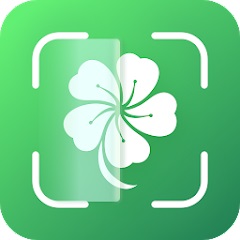 15. Plant Lens
With this free app for plant identification, you cannot only identify the plants and trees in the least possible time but also learn several details about the species. It can easily help you easily identify flowers, shrubs, trees, mushrooms, and cacti. Thanks to its large database, the pictures you upload are compared to 60000 images, and the results are displayed. You can also create a personal tree collection and continue adding different pictures for future reference.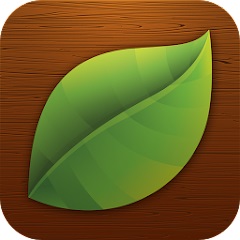 16. Plantifier
With this wonderful plant identifier application, you won't face any problems knowing more about a floral species you haven't encountered yet or don't possess the proper knowledge of. Furthermore, it is an open-source platform, allowing you to connect with a huge community and seek help in case you are stuck somewhere.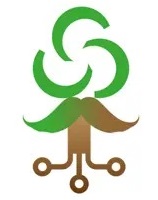 17. iTree App
This free plant identifier app is Exclusively designed and developed for iOS, this free plant id app will help you know more about any plant and flower in the least possible time. In addition, it is a location-specific application since it can identify 50 species of plants found in Mumbai, Kolkata, Delhi, and Hyderabad.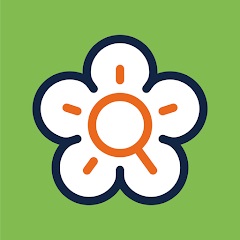 18. Flora Incognita
With this wonderful free plant identification mobile app, you can easily learn about the plants and their characteristics on a separate plant bio page. Furthermore, it displays results with maximum accuracy through image recognition technology, ensuring no glitches in the results.
The database associated with this application stores details of about 4800 plant species. So, you won't have any problem learning about plants and other floral parts. You can even store or export the details to your phone for future reference.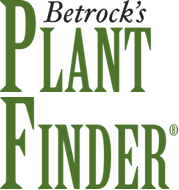 19. PlantFinder
True to its name, this app for plant identification will help you identify the plants based on what you have uploaded to the software. Then, the software will display the correct information with a huge database and active image recognition technology. PlantFinder is a free plant identifier app.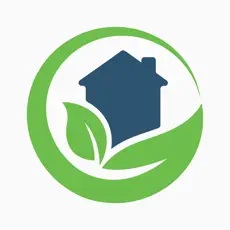 20. Smart Plant Home
It is one of the best applications for accurately identifying plants. It features a high accuracy rate and allows you to submit images from any location. Being free means you don't have to spend much to eliminate several problems. First, you need to take an image of any plant about which you need to gain appropriate sets of information.
After you email the same to the concerned developer, you can process the information post-code fix. It keeps you updated with the latest information, especially about a better job. So, getting this application to improve overall botanical knowledge will be best.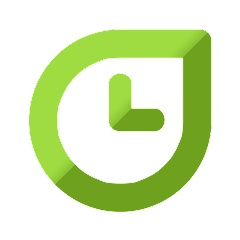 21. Water: Watering Reminders & Plant Care
You can understand from the name that this application is more of a gardening assistant. Here, you can create your collection of trees and plants in the orchard or your home. Once done, you can easily prepare a complete maintenance schedule and ensure the trees and plants survive. If you want to learn about the growth or agricultural process, upload the pictures, and the software will display all details accordingly.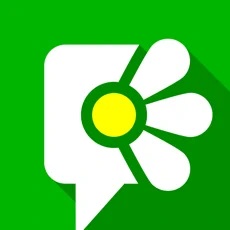 22. Garden Tags: Plants & Gardens
When you want to know what plant this is, you need an application that works perfectly and helps you identify most floral species quickly. Garden Tags is a platform where you can easily improve your botanical and gardening knowledge without hassle. You can use this identifier application both on iPhones and Androids with ease.
Unlike other applications with a plant image recognition program, here, you must wait for the community to answer all your questions. Then, click a picture and upload the same on the application. Then, using a crowdsourcing method, the app will display results based on details offered by any community member.
How Do These Plant and Flower Identifier Apps Work?
When you upload an image on the plant identifier app for free, it uses the image recognition program and compares the picture with the data stored in its database. If there is a match, it displays the plant details in the form of online links to learn more about the species easily. Sometimes, the application can display a separate profile page where basic details will be published, like species, age, lifecycle, flowering time, etc.
How Did We Choose the Best Plant Identification Apps?
We have searched for plant identification applications compatible with your mobile, so you can easily use them to identify unknown plant species.
It is crucial to check the methodology based on the plant identifier software's work because accuracy depends on this specific factor. 
Our list comprises plant identification apps that display results within the shortest possible time. Therefore, you don't have to wait long until the results are displayed. 
We have also checked whether the application can identify both native and indigenous plant species or not. Our collection has both types of plants through which you can easily run global searches.
Who Can Use Plant Identifier Mobile Apps?
The app that identifies trees is perfect for many people who need to work with different plants or those interested in this field. Below is a brief list of professionals who should use this software.
Nature Lovers – When you love nature and want to know more about different plants, mushrooms, flowers, and leaves, using the plant identifier app sounds great.
Wildlife Travelers – You can also use the app that identifies flowers if you are a wildlife traveler and would like to know more about the plants that animals eat in their natural habitat.
Gardeners – When you are interested in the garden, use the best free plant identification app to know if the plants are healthy or suffering from different types of diseases or not. Also, you can easily know if sudden growth is harmful or not.
Farmers – Some apps to identify plants are developed only for farmers to help them easily cultivate different floral species.
Zoologists – When you are a zoologist, you can use this plant identification application to know more about the eating habits of different animals.
Botanists – As a botanist, knowing more about different plants and other such parts is a must. The best plant-identifying app will help you in the same process.
What Should Your Plant Identification App Include?
Data from a database – The plant and flower identifier app needs a proper database to store different kinds of data and information sets.
Snapping Photos & Upload It – It also needs to have an integrated camera or upload from the file options so that you can click the picture and submit it easily.
Geo-Tagging Number Is Three – It is important to have the geotagging feature to know if the species is native or indigenous. 
Detailed Information about the Plant – The best apps to identify plants should display detailed information about plants, flowers, mushrooms, and other floral parts.
Required Team Structure for Tree Identifier App Development
Project manager – To ensure the project for developing the plant identifier app is on track, and the process goes as per the orchestrated SDLC workflow.
iOS or Android developers – As the applications are used for Android and iOS, having a development team with both professionals is crucial.
Back-end developers – To design an app that identifies plants, you need to have a backend development team to incorporate the image recognition program, APIs for interaction with the database, and several other such features.
UX/UI designers – These professionals will help you design the user interface to ensure it matches the mindset of the targeted audience.
Quality Analysis Testers – To check if the house plant identifier performs optimally, QA testers are needed.

Multiple factors affect mobile app development costs such as
App Features – More the number of features of the application, the higher will be the development cost
Number of Platforms – A native application is less priced than a product suitable across platforms like iOS and Android.
Location Of App Developers – If you want to reduce the development cost, hire offshore developers from a country where the average per hour of development price is as low as it becomes cost-effective.
App Design – The overall price will skyrocket if the app design is complicated and includes many animated and graphic components.
Get The Right Mobile App Development Quote for Your Idea
Conclusion
With the best plant-identifying app, you can easily identify plants, cacti, mushrooms, and other floral parts. This way, you can easily manage your garden or complete research on a forest or woodland habitat. Just ensure the chosen application meets all your requirements with ease.
FAQ