"What, then, shall we say in response to these things? If God is for us, who can be against us?"
-Bible verse, Romans 8:31
The Bible has always been considered the ultimate source of wisdom and guidance. Whether you want to read through the entire book or simply pick up a verse here and there, the bible offers endless opportunities for spiritual growth.
But the days of being able to sit down and carefully read through the lines to grow your understanding of the Bible are long gone. In today's hectic lifestyle, using top daily bible study apps is a much easier and more effective way to nurture your religious faith.
Nowadays, there is an overwhelming amount of best bible apps available out there for iPhone and Android devices. Unfortunately, only a handful of them are worth using. They stand out because they offer a great user experience, including features such as highlighting verses, bookmarking passages, and sharing notes. Whether you're new to the bible or you've been reading for years, these daily bible apps can help you explore the Scriptures in new ways. From audiobooks to bible study mobile apps, these apps offer a variety of features and benefits.
Benefits of Bible Study
Does studying the bible bring any benefits other than memorizing verses? The Bible has many generations of history. Many people believe reading the bible has helped them live a better life. Some even say that it transformed their lives.
Daily bible verses give us wisdom, knowledge, hope, and peace. It teaches us to believe in God's love and to love one another. If you are looking for ways to improve your life, then daily scripture reading is something that you should consider. The Bible has helped countless people throughout history and can also help you today.
Related Post: How to Develop an Attractive Best-Selling Reading App?
What is a Bible Verse App?
The Daily Bible study apps are designed to help Christians read their holy Bibles. There are many ways to read the bible, but some of them are better than others. For example, reading the Bible from cover to cover is great but takes time. Reading in chronology or multiple chapters at once is also helpful, but it can be overwhelming. A good way to get started is to use a bible verse app. 
A daily bible reader app allows you to access the Bible in a variety of formats, such as audio, video, and text. They also provide additional features such as Bible dictionaries, Q&A, and scripture navigation. They act as handy tools to help you organize your daily bible study and share your thoughts with other Christians. The idea behind them is to provide a simple way to access the scriptures without going through pages and pages of text. 
What are the best Bible Apps for Android and iPhone?
Best Daily Bible reading apps are becoming very popular these days. They allow you to read the bible conveniently. But are they worth using? These apps allow you to access the Bible from anywhere easily. These apps offer various ways to interact with the text, such as highlighting, note-taking, and bookmarking. They can also be used to create personalized study plans and as a tool to connect with other believers. 
There are numerous daily bible study apps available today that gives you a bible verse every day. Some are free, while others may ask you for a monthly or yearly subscription fee. Below is a list of some of the best daily bible apps and bible study apps for Android that you should check out: 
1. Bible App by Olive Tree – Best Daily Bible Inspirations App
Olive Tree Bible is best offline Bible-reading app that lets you read the Bible without an internet connection. The app will track your progress as you read along and provide you with helpful notes and highlights. With over 1,000 free resources, including the audio bible, reading plans, devotionals, commentaries, bible maps, and more, you can dive deep into God's word
Premium subscribers can choose from three auto-renewing subscription packages to gain access to additional tools and guided training: Monthly: $5.99USD each month; semi-annually: $29.99USD for six months; annually: $59.99USD for one Year.
Features:
Use the Study Center and Resources tabs to access any of the Bible resources available in the app and read them along with your bible.
You can highlight and save your favorite passages, drop a bookmark ribbon to mark important verses and add tags to organize your favorites.
Sync your highlights, notes, and resource guides across all your devices.
Comes with NIV, KJV, NKJ, ESV, Chinese, Portuguese, French, and more translations.
iOS App | Android App
2. Accordance – Popular Daily Bible Reading App
Accordance is a comprehensive Daily Bible study app that allows you to read, search, explore, and compare the Bible quickly. Current Accordance customers on other platforms can download libraries they've already paid for to their devices, while the new users can register to download the Accordance Starter Collection. Read the Bible while using a commentary or your own study notes as a guide. Compare two Bible translations that will scroll in lockstep. Use tags and commands to search the Bible for words or passages, and use dictionaries to look up unknown terms. Accordance is certainly the best daily bible verse app for Android and iPhones.
Features:
A wide variety of study aids include dictionaries, commentaries, maps, timelines, and more.
Includes outlines of each book of the Bible along with margin notes and cross-references.
Includes the complete text of the ESV Bible with Strong's dictionary, samples of the Greek New Testament, and Hebrew Bible.
iOS App | Android App
3. Your Version (Most Downloaded Bible App) – Best Verse of The Day App
With over 1,400 Bible versions available, finding what you want to read is easy. And with more than 1,000 languages supported, there's no language barrier. Thousands of reading plans and devotionals are included, along with an extensive collection of books, commentaries, and resources.
Features:
Experience the Bible App in over 40 languages, including Arabic, Chinese, French, German, and many more.
Choose from over 1,400 popular translations like the New American Standard Bible, New International Version, and New Living Translation.
Enjoy the convenience of bible reading online or in an audio format without having to download multiple files.
Share your bookmark and highlights with your Christian friends on your home feed.
iOS App | Android App
4. Bible Resources – Top Bible Reading Mobiel App
Bible Resources app provides access to the best Bible study guides, commentaries, songs, audio sermons, children's resources, devotional readings, and much more. The app has been created to make your life easier and to provide you with the most relevant information about God's Word.
Features:
A wide range of bible studies, commentaries, audio sermons, songs, and sermons.
Daily scripture reading with commentary
Over 20,000 Christian sermons on different topics can be filtered by category, subject, or speaker.
Children's resources, including workbooks, stories, and daily text for different ages.
iOS App | Android App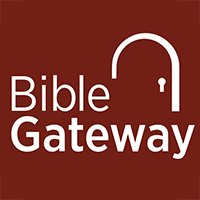 5. Bible Gateway
The Bible Gateway app is an official and free Bible reading experience. This app allows you to read, listen, learn, and share the Bible anywhere and anytime. You can use the Bible Gateway app as a Bible reader, listener, learner, and teacher. It is one the best daily bible inspirations app.
Features:
Includes more than 100 different Bible translations, including popular versions such as the New International Version (NIV), King James Version (KJV), and the New Living Translation (NLT).
The app allows you to take notes, highlight passages, bookmark your favorite verses, and add them to your own personal study library.
Includes multiple commentaries, dictionaries, encyclopedias, and other resources.
You can upgrade to the premium version with a free 30-day trial of Bible Gateway Plus to unlock access to their huge study library.
iOS App | Android App
6. E-Sword
4.4 | 4.9
The e-Sword Bible app is so easy to use that there is no need to read a manual or have a help file. Simply enter any word or phrase you want to search for and then select the settings. You'll find powerful searches that are simple to use, including searching on Strong Numbers, Strong's Definitions, Scripture References, Parallel Verses, and so on.
Features:
Strong's definitions and Scripture references are just a click away and displayed in a pop-up window.
Comes with the KJV, the KJV with Strong's Numbers Study Bible, Meyer's Devotional Commentary, Smith's Bible Dictionary, the Treasury of Scripture Knowledge Cross References, and Spurgeon's Daily Morning and Evening Devotionals.
Over 100 additional Bibles, Dictionaries, Reference Books, and Devotions can be downloaded and added to your library absolutely free.
iOS App | Android App
7. gloBIBLE
The glo Bible app lets you explore the world of the bible through maps, timelines, videos, photos, and much more. You can also search the entire Bible for specific verses, chapters, books, and authors. And with the ability to add your own notes, you can take the Bible with you everywhere you go.
Features:
Explore the world of the Bible through maps, timelines, photos, videos, and more.
Search the entire Bible for specific words, chapters, books, authors, etc.
Synchronize your Bible between multiple devices.
Share your favorite passages with friends via Facebook, Twitter, email, and more.
Website
8. The Blue Letter Bible
Blue Letter Bible app has been helping people read and understand the Bible with the power of the cloud to make it easier than ever to get the most out of your Bible study time. With powerful Bible study tools linked to each verse in an easy-access, personalized Bible reader, you can dig deep into God's Word with confidence. It is a great daily bible inspiration app.
Features:
Over 30 Bible Versions – including the popular NIV, ESV, NASB, KJV, NKJV, NLT, NET, NCV, MSG, AMG, JPS, HCSB, and more!
Audio bibles – listen to the Bible or any of the many audiobooks included in the app.
Bible Dictionary & Encyclopedia – explore the meaning behind the words used in scripture.
Additional features like bookmark, highlight, themes & fonts, cross-device sync, parallel bible reading, etc.
iOS App | Android App
9. NET Bible (formerly Bible.org)
The NET Bible is a completely different translation of the Bible. This translation was created by more than 25 scholars – experts in the original biblical language – who worked directly from the most current available Hebrew, Aramaic, and Greek texts. The NET Bible Society has made this version available to Wycliffe Bible Translators to help them translate it into other languages. The NET Bible Society provides these notes to help people understand what the Bible says.
Features:
Mark a verse in color.
Add bookmarks and personal notes.
Save your notes and highlights.
Share a verse on social media and save notes and highlight it online.
iOS App | Android App
10. NIV Quest Study Bible –
This Bible app includes over 7,000 notes written by scholars that help you understand difficult Bible verses. This book contains nearly 350 articles investigating the most asked questions about God's Word. Each article answers a specific question about the Bible. There are also helpful articles and resources that explain how to apply the Bible to everyday life.
Features:
Daily bible inspiration app
There are also many charts, timelines, and other helpful tools. 
An extensive index and an expanded subject index make finding what you need quick and easy.
A reading plan with three different tracks makes following along easier than ever before.
A full-color map section helps readers navigate the Bible better.
E-Book
11. Bible.is
he new Bible.is app allows you to listen to, view, read, and share the Bible on your smartphone for free, anytime, anywhere. Bible.is is an easy way to listen to the Bible in over 1,300 languages. Bible.is is one good Daily Scripture Reading App.
Features:
Create custom plans and playlists for personal, family, or church Bible study.
Search the Bible by language or country. Navigate easily in your language—Bibles.is detects the language of your phone and modifies its text. You can also choose your preferred language.
Check keywords, book titles, or verses. Add notes for Scripture memorization or inspiration.
Share any Bible verse via Facebook or Twitter with one tap. Enjoy Gospel Films and JESUS films.
iOS App | Android App
12. She Reads Truth
This app is designed to help women read the Bible daily. It also helps them connect with others who share the same interest. The icon image shows how the app works.
Features:
The ability to add notes, bookmarks, and journal entries directly within the text of each verse.
Download high-resolution photos for printing.
Search the entire Bible using powerful search tools.
Set up automatic reminders to read through the Bible during different times of the day
iOS App | Android App
13. First 5
This application is an excellent tool to help you learn more about God's word. You can set up reminders to read specific chapters or verses. You can also set up a custom message to remind you to open the app.
Features:
This bible app explores one book of the Bible every day, concentrating on one verse. As a result, instead of being irregular, your daily scripture will help you make real progress in your understanding of the Bible.
Reminders: Create a reminder in the app and customize a message to remind you to read the Bible.
Daily Scriptural Teaching: When you turn off the First 5 reminders, you'll be sent to a daily Scriptural Teaching.
iOS App | Android App
14. Bible Memory App
The Bible Memory App is the only full Bible memory system that makes memorizing, organizing, and reviewing passages simple. All in one app, you may remember and recall passages while reading and studying the Bible! By actively activating three distinct cognitive areas: kinesthetic (touch), visual, and auditory memory, you may memorize Bible verses quickly.
Features:
Your progress is synced across all of your devices, allowing you to memorize whenever and wherever you want. Even in the absence of the Internet!
It makes it easy for you to learn how to memorize Bible verses. With this app, you can type the first letter of each verse to memorize it quickly.
You can draw pictures or use flashcards to help you remember the words.
You can record the audio of the verse and play it back to hear it again.
iOS App | Android App
15. 30-Day Bible Study App
30-Day Bible Study app Challenges provide the guide that helps you perform powerful searches through your whole library of Bibles, commentaries, dictionaries, and much more. This application also provides the ability to navigate quickly and easily to any verse you want. You can highlight bible verses, note down bible verses, bookmark bible verses, and even bookmark bible verses. You can also share your bible study accomplishments with your friends from within the app on Facebook.
Features:
30-Day Bible Study Challenge helps you make progress in bible studies by providing powerful bible study guides, offline bible study, personal bible study experience, etc.
Share to social media: Share your bible study accomplishments with your friends.
Offers study plans, personalized reading plans, and ad-free service.
You can purchase a monthly, yearly, or permanent subscription for $15.00, $83.99, or $299.99 respectively.
iOS App | Android App
16. Daily Audio Bible App
The Daily Audio Bible is committed to helping Christians around the world understand the Bible better. The Bible is read aloud every day. It is a community of Christian friends who support each other.
Features:
A new audio Bible app that encourages Christians to read the Bible every day.
The app includes a weekly reading plan and a daily reading schedule.
There are different ways to follow the Bible, including listening to the audio version, reading the text, and praying.
There are also community events and prayer requests.
iOS App | Android App
17. And Bible
This open-source project offers numerous intelligent, one-of-a-kind features that make a difficult and in-depth Bible study experience easier than before. You can use this app even if you don't have access to the internet.
Features:
Integrated cross-reference, footnotes, and article links; touch a link to get to the cross-reference or footnote location.
Workspaces enable different study settings, each with its own set of modifications.
Use of connected commentaries, cross-reference collections, and other resources to conduct in-depth studies of the scriptures.
Text to Speech with Speak Bookmarks allows for a more comfortable listening experience.
Github | Android App
18. Bible App for Kids
The Bible App for kids is an easy-to-use app that allows you to read the Bible in a fun and engaging way. This app is designed for children ages 4 to 12 years old. It includes vibrant images and touch-activated effects.
Features:
The Bible App for Children includes fun facts and activities designed to teach kids how to memorize scripture.
Colorful visuals, touch-activated graphics, interesting facts and exercises that educate kids about God's Word, and special challenges that allow kids to win points.
iOS App | Android App
19. Life.Church Bible
Life.Church has been providing quality Christian resources since 2015. It is committed to helping Christians grow in their faith through high-quality books, videos, music, and more. The app strives to equip believers with the best tools they can find to help them be better equipped to share the gospel with others.
Features:
Senior Pastor Craig Groeschel's messages are available to view or listen to.
Connect with your Life by downloading voice and video messages for offline playing.
Watch services online or download the app to follow along with the service in real time.
Request prayers, submit prayers, and much more through the Contact Card.
Check-in your children for LifeKids or check in to serve through the app.
iOS App | Android App
20. Daily Bible Verse
This app gives you a daily bible verse to help you stay focused in your everyday life. You get a short and meaningful bible verse to help you focus on what really matters.
Features:
Daily inspirational verses from the Holy Bible – Non-intrusive, user-schedulable scripture notifications
Choose from King James Version (KJV) and New International Version (NIV) bible translations (NIV)
Post your daily bible passages on social media sites like Facebook and Twitter.
Website | Android App
21. Our Daily Bread
This simple app will assist you in reading the Bible every day. Our Daily Bread devotional helps you grow closer to God through daily Bible study and prayer. Each day includes a Scripture reading, reflection questions, and prayers. You can download the entire year or just a single month of daily scripture readings.
Features:
A monthly subscription of daily readings can be downloaded.
While reading, you may listen to the reading.
You may send the readings to friends and family via email or social media.
You may save your favorites and keep a private journal of your ideas.
iOS App | Android App
22. Podcast Addict
Podcast Addict is a feature-loaded app that is very useful if you want to listen to bible podcasts. You can use this app to listen to podcasts, audiobooks, etc., and effectively understand the bible verses.
Features:
Set alarms, backup on the cloud, create bookmarks and notes, widgets, etc.
Include live streams, 5M podcasts, and 100M+ episodes with easy search engine browsing
Android App
23. The Study Bible
This study bible app has been created specifically for those who want to know what the original text says, as well as how it applies today.
Features:
This bible includes the ESV, NASB, and KJV versions of the Bible.
You can highlight verses, add notes, and bookmark verses.
You can sync your notes across multiple devices.
iOS App | Android App
24. Tecarta Bible
Tecarta Bible is an easy way to study the Bible. Search through the entire Bible, including the Old Testament and New Testament, using any translation. You can also browse through different versions of the Bible, as well as commentaries, devotionals, and more. With the Tecarta Bible app, you can read the Bible anywhere, anytime, and get inspired by reading the words of Jesus Christ.
Features:
Include study notes, concordances, maps, character profiles, charts, reading plans, and more.
Among the versions available in our app are the NIV, CSB, and NKJV to name a few.
Manage notes and bookmarks with the help of a powerful folder system.
Encourage your friends and family by sending Scripture to them via Facebook, Twitter, or SMS.
iOS App | Android App
25. JW Library
The official app of Jehovah's Witnesses, JW Library, is available for download. It has a variety of Bible translations as well as Bible study tools.
Features:
Compare all currently available bible versions by tapping a verse or chapter number
View the related material by tapping a footnote mark or reference letter
Place bookmarks to resume your reading
Use the history feature to view the recently read content
iOS App | Android App
26. NeuBible
Neubible is an intuitive, gesture-based navigation app that makes getting around in apps easy. It's always easy to remember what you're doing and where you are. Plus, it's easy to use with the bigger screens of the iPhone 6 and 6 Plus. It loads lightning fast and uses innovative techniques to make sure you never miss a word.
Features:
You can customize how you read by changing font formatting and day and night reading modes.
You can also create custom reminders to remind you to come back to certain passages.
Access your highlighted passages as well as any verses you've bookmarked in a flash.
With iCloud Sync, all of your saved notes and timeline are automatically backed up and synced across all of your devices.
Website
27. Bible Cross References
The Bible Cross References app can help you find parallels between different parts of the Bible. You get motivation for your day and knowledge to let you grasp what's going on. Every day, you can get a new Bible scripture to guide you.
Features:
Take notes, highlight, bookmark, and underline your favorite verses.
Set font sizes, reminders to read, and night/day mode for a customized experience.
Include reading plans and verse of the day
Android App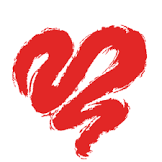 28. Love Worth Finding
Users of the LWF app can receive Pastor Adrian Rogers' powerful insights to help them in their everyday lives. He has connected people all over the world to God's love and affected countless lives with profound Biblical truth in such a way that even a five-year-old can grasp.
Features:
Share your favorite messages via Twitter or Facebook, download messages for offline listening, access our mobile website, support LWF online, and more.
You can watch or listen to current broadcasts, read daily devotionals, and stay up to date with push notification alerts.
iOS App | Android App
29. Dwell
Dwell comes with 10+ different voice options and 8+ different versions of the Bible. You can read along and follow the text as it scrolls down the page. Dwell makes it easy to search and bookmark verses so that you can easily revisit them day after day. You can also browse popular passages or curated playlists that feature select verses by theme
Features:
260+ handpicked passages of the most notable Bible scriptures.
Sign up for a free 7-day trial to access the whole Bible online or offline.
Find and bookmark scriptures so you can come back to them again.
More than 60 playlists to guide you around the scriptures by subject.
iOS App | Android App
30. Logos
The Logos app includes a Bible reading plan, commentary, and other tools. Users can read the Bible both online and offline using it. Signing up allows users to access up to 95 free resources.
Features:
Browse multiple resources side by side.
Take pictures of church bulletins or handouts using the reference scanner feature.
Attach notes, search for keywords, highlight words, share verses via social media, compare verses, and view detailed reports.
Read passages aloud, listen to audiobooks, create reading plans, and use split-screen.
iOS App | Android App
31. Bible Hub
Bible Hub Online is an excellent resource for studying the Bible. It offers a variety of tools for searching and studying the Bible. It also promotes the gospel by providing free access to Bible study materials in many languages.
Features:
It allows you to search by keywords, chapters, verses, books, and more.
You can use the parallel chapters feature to see how each chapter relates to others.
View sermons, themes, commentaries, interlinear, Strong's, Greek, or Hebrew for your text by selecting any of the study tabs.
iOS App | Android App
32. eBible
eBible is a free download that allows you to tailor your Bible experience while also participating in the conversation of the Christian faith through our Questions & Answers portal. With eBible, you can have your own personal and customizable Bible at your fingertips. eBible makes it easier to engage with the Bible.
Features:
A beautifully produced page flip mimics the sensation of reading an actual book.
Sync to the cloud – view all of your data from any device using the eBible website (http://ebible.com).
Concordances, commentaries, and dictionaries are useful study aids
New King James Version (NKJV), New International Version (NIV), English Standard Version (ESV), New Living Translation (NLT), King James Version (KJV), New American Standard Bible (NASB), and others are among the 40+ Bible versions available.
iOS App | Android App
33. Faithlife Study Bible
This Bible is designed to help you explore the Bible more deeply. This app offers an interactive experience to help users explore the Bible. The user interface is easy to use and intuitive.
Features:
NIV, ESV, NKJV, NASB, and other common Bible versions are all compatible. (Some translations need an in-app payment.)
Three levels of study notes encourage in-depth examination of the text.
Lexham Bible Dictionary (7,000+ articles), the most sophisticated Bible dictionary
There are over 400 photographs, movies, and infographics to choose from.
iOS App | Android App
34. Filament Bible Apps
With your physical Bible open, simply scan the page you're reading with your device's camera. Your iPhone or Android recognizes the page and instantly links you to content centered around this passage. You'll get an overview of the people mentioned on the page, including biographies, timelines, and photos.
Features:
Videos and interactive maps help you understand the context of the story.
Devotionals, readings, and other resources help you connect with God as you read.
You'll get an overview of the people mentioned on the page, including biographies, timelines, and photos.
Articles about key topics related to this page appear below the text.
iOS App | Android App
35. Just1Word Bible
Just1Word is a non-profit organization dedicated to changing the way you see the Bible. This app gives you a bible verse everyday.
Features:
Whether you grew up in a church or have never visited one — Find out what the Bible has to say about life's important questions.
If you're looking for an answer to a question, a chapter, a phrase, or anything else, you can use the search option.
Join the thousands of people who get the latest from Just1word every day by becoming a follower of our Facebook page or Twitter account.
36. ESV CrossWay
Daily bible reading app ESV CrossWay app contains many features that help you understand the bible better. You can easily listen to different audio versions of the bible. There are also some other helpful features like highlighting, bookmarking and syncing.
Features:
Includes both free and paid materials, including several Audio Bibles, an interactive reading plan, and unlimited access to the whole ESV Global Study Bible.
Enjoy multiple free audio recordings of the entire Bible, including a new reading from award-winning musician and songwriter Kristyn Forbes.
Dozens of Bible reading plans feature content from popular Christian authors, pastors, and scholars.
Subscribe to a paid subscription plan at ESV.org to unlock additional study resources, like ESV Study Bible, ESV Archeology Study Bible, and more.
iOS App | Android App
Checkout More: Best Language Learning Apps
How do Bible Apps Add to Our Worship?
The Bible study apps allow you to read the Bible offline and share your thoughts with other readers. These apps allow you to listen to audio recordings of the Bible, read along with the text, and even take notes. They also provide additional resources like maps, timelines, and other helpful information.
best bible app for Android, best free bible app for Android, best bible app offline, bible apps for Android, best bible app for beginners, free bible apps for Android, bible apps free, best bible app for iPhone
Conclusion
Top Bible apps for Android and iPhone can help you better understand God's word. When you read the Bible the traditional way, you may miss out on some useful passages. However, you can highlight specific words and phrases using a Bible study app and check them later. This enables you to better understand the meaning of certain words and phrases. If you want to make a custom mobile app, contact us today.
Bible FAQ