Sales channels are an integral part of all the businesses and when some businesses reach a point of standstill then they have to look out for some powerful sales channels which can bring them back into the game. There is no cap on how much customers a business can have as the larger the number of users the better it is for the fortunes of the business. This fact is true for businesses of all sizes whether it is a small start-up showcasing its product or an offline book retailer who has made up his mind of going online or a famed publisher who is looking out for innovative methods to lure more online readers.
            Also Read- Top Manga Reader Mobile App
e-reading apps are being utilized by well-established publishers and offline readers in a smooth manner. This is the newest trend of book reading and almost all the book publishers are looking to get themselves an e-reading app. If you have stumbled upon this article then you must also be related to the book publishing in some way or the other. So, in this piece of content, we will help you out in developing an e-reading app and that too at a reasonable price.
Reasons Why you should Develop your Mobile Reading App
In current times, almost every person in the market is carrying a smart device that provides the base for reading an app. Users are showered with options in terms of smart devices such as iPads, iPhones, Android tablets, and smartphones. Since customers have a device, all they are in search of is a handy reading app that will help them with their journey of book reading.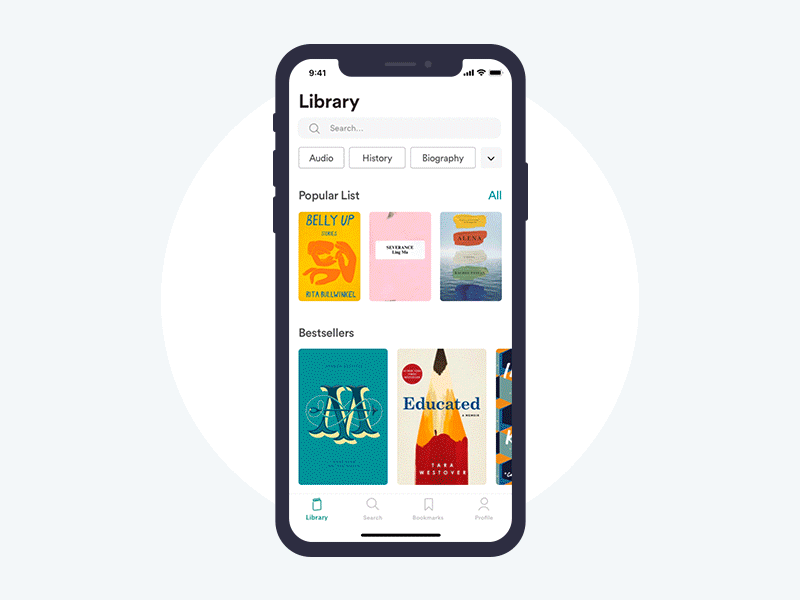 People have created a perception about a book reading app which makes them think that creating a book reading app is all about selling a record number of books and earning a huge chunk of money. However, the thing is that there are more advantages to this on top of these two. These advantages are:
Stronger Brand Awareness: 
An additional channel will surely help you out in increasing your overall reach and also build up your brand both on online and offline platforms.
           Also Read – Top Manga Reader Mobile App for iOS and Android
Increment in Brand Loyalty:
This factor is bound to increase when you create a super book reading app that tunes in with the style of users. Your customer's cap is going to increase and they will also remain loyal to your app if you keep improving the outer looks and inner content of your app.
Additional Value to Users:
Customers get additional value through your app when you get to interact with your business. Apart from that, customers also have an incredible option of buying a book through your app instead of searching it somewhere on the web.
A major boost in Sales:
A mobile reading app will lend a helping hand in generating a satisfying amount of revenue and besides this, it also facilitates the checkout process for both the online and offline sales.
Features that are must to have in your app
First and foremost, the mobile app that you are looking to create should be user-friendly and should have a clear UX/UI design that can be compatible with all groups of users. There need not be too much redesigning and rewiring of the app otherwise it might find it hard to connect with the customers.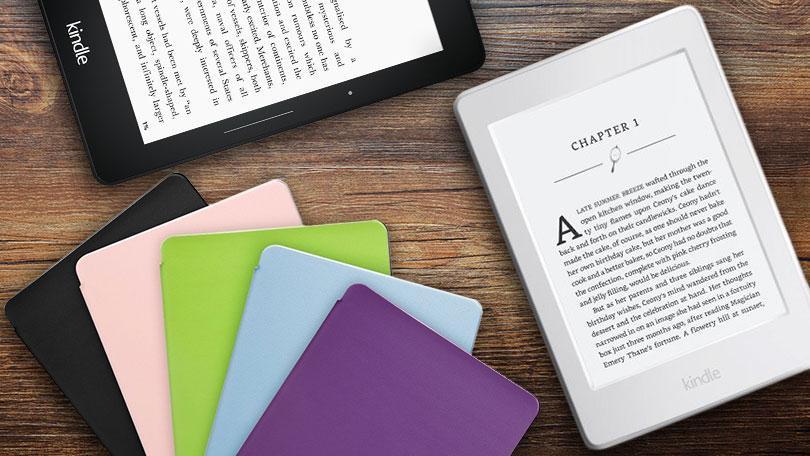 Now, let us have a close look at all the important features that your app need to have in order to spellbind the users that download your app:
A bookstore from where users can purchase books of their favorite genre. They should have an online book store that will have the collection of all their books and a place they can stumble upon to purchase a book that is recommended to them by some friends of theirs.
Readers of all types come to visit these apps and all of them have their own likes and dislikes in terms of font and size adjustment. So, the app should provide them the leeway to choose the font and size according to their comfort.
Users should not be left disappointed in terms of various formats of books. Customers need to have the option available for reading books in different formats such as Epub, Mobi, PDF, and various others.
A variety of color themes and backgrounds should be available for easy customization for the users that are immersed in the sea of books.
A search bar should be made available inside the app so that the users do not have to go through the entire library in order to look out for their favorite book. A search bar should be one of the top priority while someone is trying a hand to create an app.
Social media integration is an important part of any app that is being created in today's time. Keeping this in mind, easy registration and sharing of quotes and notes should be made available for all the users.
Bookmarks, notes, and text highlighting should be provided to the users in order to remember the page where the users stopped reading. These options if provided will also come in handy while in need to mark the most exciting parts.
Related Post: Book Review & Recommendation App Development – Cost and Key Features
The above features when applied to your app will give you an extra edge in terms of winning over your customers. However, these features for sure are attractive to any eye but in order to compete with present booking reading app giants such as Kindle, Moon Reader, and Google books you need to have something extra. But that is the beauty, there is always room for improvement and the fact is that there are other beautiful features available that will help your app to stand apart from its peers.
Extra Features that will lead you to the top
To test your app idea and develop an MVP of the product, basic features are enough but in the cause of making the app reach the top of the ladder, it needs to be loaded with some extra features. So, let us have a closer look at some of these extra features to understand their overall benefits.
• Making the app a bit more personal
A study by Deloitte revealed that over 36% of the US customers opt for personalized products and around 48% more are ready to wait longer and attain personalized products and services. This gives us the conclusion that a large number of users lookout for personalized services along with personalized communication.
You should provide the customers with leeway in terms of choosing the topics and content through a set of welcome screens. You can also look to add some questions for the users in order to figure out what genres and books your users would love to read.
• Making the app more accessible
What we mean by making the app more accessible is the thing that users should be able to read books through a variety of options. They should be able to read books on platforms ranging from a handheld device to any gadget that works on any kind of operating system. And for this to happen, you need to develop a cloud or web version of your app. Yes, you would have to spend some money on creating it but the benefit of it would come in the form of more cool features and a definite increase in the number of customers.
• Making the app more responsive
Adding a night mode to your book reading app will be a pretty good investment as a lot of people love to read books before going to bed. The basic idea behind this procedure is pretty simple and that is when we switch on the night mode, the UI will change itself to darker colors to provide your users a much-needed break from strong light.

• Making the app more educational
Adding an on-demand translation widget will help you a lot in a matter of supporting different languages. To explain it more clearly, the users can tap on the word and easily see a translation or an explanation.
• Making the app more social
To get more social through the app, you need to build up a rating system that your users leverage to comment and like books and choose ones that are of their type. We can look at the example of Goodreads which is a network for readers at which they can add reviews, suggest books, and can also track each other's consistent progress.
• Making the app more audible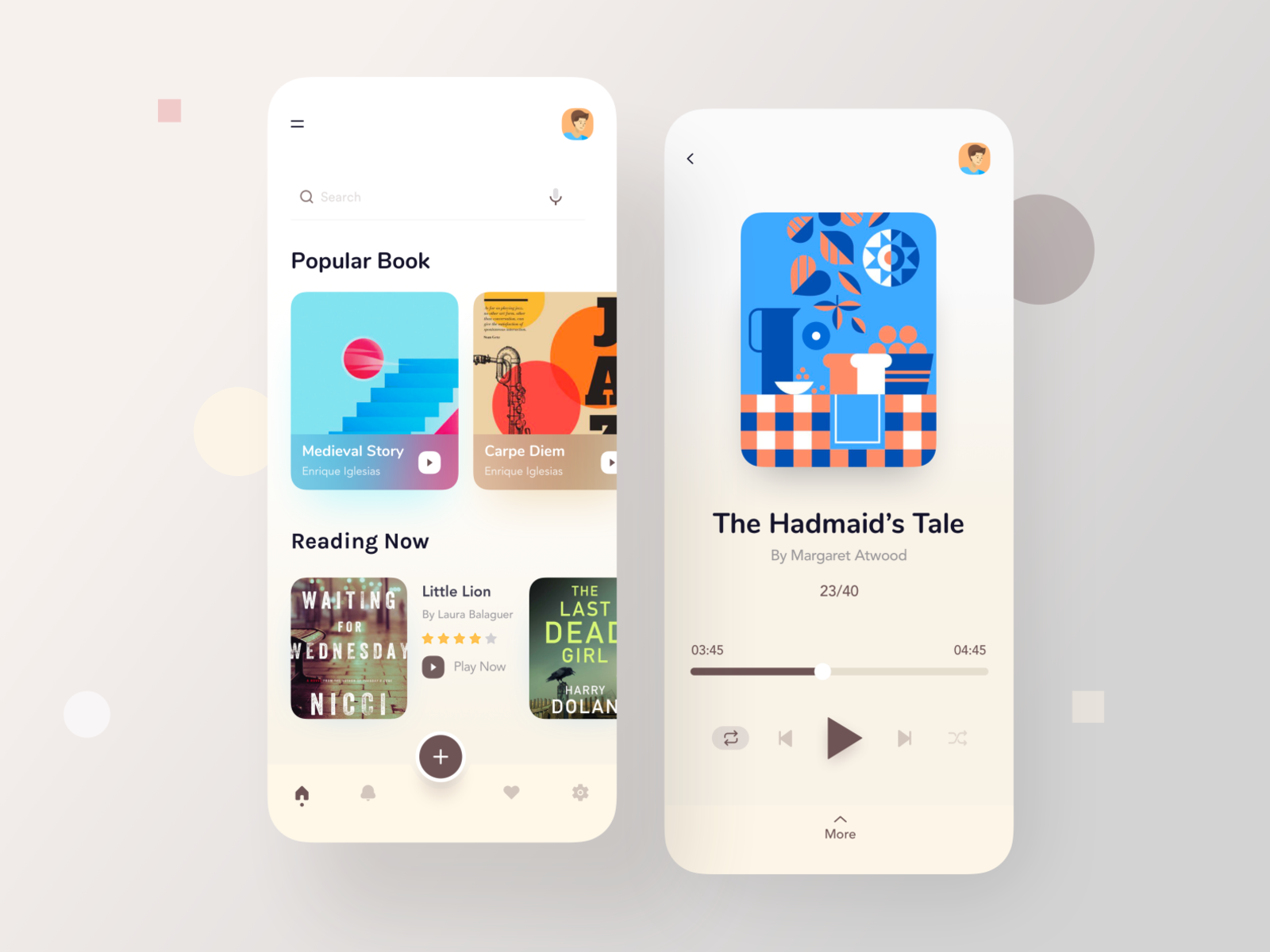 Not all the users out there is a fan of reading books as some other users like to listen to the audio version of the book. They choose the audio because they can listen to it while doing some other activity like driving or running. Launching the option of audiobooks on your app will help you increase your audience.
Ways to gather Money Through your App
Partners and sponsors: You can easily add partner ads to your app and apart from that can also ask your partners to do exactly the same.
Subscription: This is a brilliant idea that is very different from the normal way of selling books to increase the user base. All that you need to do is offer them to purchase a monthly or yearly subscription.
Extra services: By providing editing, cover designs, and marketing services at a fair will allow the users to create a masterpiece.
Conclusion:
While creating a reading app, a lot of things need to be considered such as new sales channels and a new product to drive more revenue. Try to create an app that will provide a unique reading experience to its users and in turn help you create a strong loyal base of users for a very long time.