Laundry is one of the most dreaded chores for people across the globe. Unless you are lucky enough to have an in-home laundry washer and dryer or dedicated laundry room in your building, cleaning dirty clothes can be a real hassle. But thankfully, laundry delivery services have come up to save the day for all of us.
on-demand Laundry apps offer an excellent and incredibly convenient option for getting your clothes neat and clean within no time. These laundry apps offer on-demand laundry delivery services where agents will pick up your clothes, wash and organize items, and deliver them back to your doorstep within a few days. Sounds amazing, isn't it? No wonder the laundry care segment will amount to 100.80bn USD in 2022, and grow annually by a CAGR of 3.77% between 2022 and 2026.
Now, if you researching your options for the best laundry app, let us tell you that there are plenty available. However, not all are as good and do not guarantee satisfactory services. So, to help you out, we have whittled a list of the best apps for laundry that ensure timely service and quality. These service providers also incorporate eco-friendly practices into their cleaning process by using non-toxic cleaners and green technologies.
But before that, let us also understand how these laundry apps work.
How Do Laundry Apps Work?
Typically, an on-demand laundry service involves three stakeholders: the rinser, the delivery agent, and the customer.
Customer – Using the laundry service app, the customer can place an order for laundry. He/she can also schedule a convenient time for the pickup of the laundry items.
The Delivery Agent – As per the arranged time, the delivery agent will collect the laundry from the customer and carry it to the rinser. Once the dirty clothes are washed and dried, the rinser will notify the delivery agent who will drop off the clean clothes at the customer's doorstep.
The Rinser – Once the rinser accepts the order, the delivery agent will bring him the dirty laundry. The rinser will clean, dry, and iron the clothes and ask the delivery personnel to take them to the client.
Simple, isn't it? No wonder laundry delivery apps are surging in popularity. On that note, let's have a look at some of the best laundry apps available nowadays.
Top 5 Laundry Delivery Apps Worldwide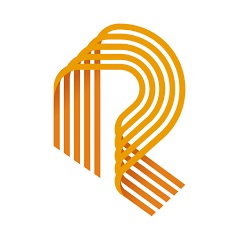 1. Rinse – Best Laundry Delivery App OverAll
Rinse tops the chart as one of the best apps for laundry. The incredible app makes it extremely easy to get fresh and clean laundry with minimum effort. Once a customer schedules a laundry order on the app, a Rinse valet arrives, typically in the evening, to pick up the laundry. The valet also provides different bags to separate the wash-and-fold garments from the dry cleaning ones.
All Rinse customers are on a specified route, and enjoy free delivery on their designated day, which is generally 3-4 days from the date of picking laundry. However, in case you require speedy service, there is a Rush Delivery option that cleans and delivers the clothes in less than 24 hours and for an additional fee of $5.
Top Features
Offers dry cleaning, launder and iron, wash and fold, and hang dry services
Subscription program
Provides two simple and practical pricing structures: Rinse Repeat and Pay-As-You-Go
Delivery service available seven days a week
---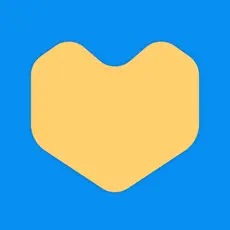 2. Laundryheap
Laundryheap is an excellent laundry care app that promises to deliver all your laundry items within 24 hours. The amazing service ensures the quickest, easiest, and most reliable laundry and dry cleaning service that is tailored to meet your precise needs. You can choose from their wide range of services, including wash-and-fold, ironing only, and repairs and alterations.
Once a customer places an order via the app, the delivery agent will arrive at the scheduled time to collect the laundry. He will segregate the laundry as per the required service, and drop it off at the nearby cleaning facility. Along with a 24-hour turnaround time, the customers can also benefit from real-time order status and a live driver tracking facility.
Top Features
24-hour turnaround time
Custom cleaning packages for duvets and bulky items
Free laundry collection and delivery
Offers wash, wash +iron, dry cleaning, and ironing services
---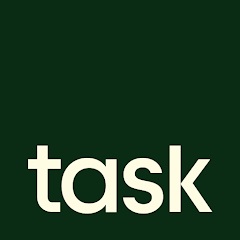 3. TaskRabbit
Instead of being a dedicated laundry service app, TaskRabbit is a general service-based app that seeks to connect those in need of a service to those providing it. Thus, it diverts the orders of customers requiring laundry services to the laundry providers of the specific area.
Every 'Tasker' listed on the app has been closely vetted by the company via extensive background checks and in-person interviews. Thus, the app ensures a good one-on-one experience with reliable Taskers that you can entrust with your laundry. The customers can browse through the various Taskers on the app and compare them by skills, price, and reviews. Finally, they can select any one Tasker who will arrive at the location and get the job done.
Top Features
Apart from laundry delivery, it also offers services like handyman, grocery delivery, lawn care, etc.
All Taskers are vetted via a background check and in-person interviews
Taskers offer wash, wash +iron, dry clean, and ironing services
Pricing and turnaround time depends on the availability
---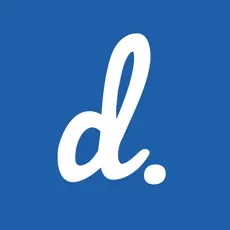 4. Delivery.com
Next on our list of the best apps for laundry is Delivery.com which lets you choose who is going to do your laundry cleaning. This delivery service charges the laundry businesses instead of taking any subscription fee from the customers. Thus, with delivery.com, you only need to pay the laundry company's fee to clean and deliver your laundry.
With the app, you can search for various laundry companies, check out their reviews, and compare prices before choosing any one. You can also check out the turnaround time offered by different laundry service providers before ordering a service.
Top Features
Lists a number of laundry service providers to choose from
Easily compare prices and evaluate reviews before choosing any service provider
Offers scheduled pickup and delivery
Offers wash, wash& fold, dry cleaning, and tailoring services
---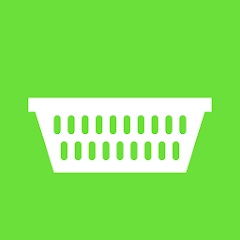 5. HamperApp
The HamperApp is another one of the best laundry apps offering a 24-hour turnaround time to its patrons. The easy-to-use app offers a convenient way to get your laundry done with minimal effort and at affordable rates. The customers can place the order through the app and schedule pickup as per their timeline. Additionally, they can mention other specifications, including detergent type, beaching options, starch levels, etc.
HamperApp also offers delivery in less than 24 hours for a 25% upcharge. The laundry delivery takes place every day so the customers need not wait for the delivery agents to be on their route. One of the best parts about using the app is that it offers a satisfaction guarantee or the company will wash the clothes again.
Top Features
24-hour turnaround time
Offers laundry service, dry cleaning, and commercial laundry service
Use of eco-friendly and cruelty-free products
Complete guarantee of satisfaction
---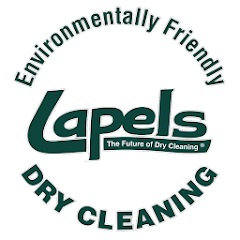 6. Lapels
Lapels is a laundry app that stands out for its eco-friendly and energy-efficient approach to laundry. The company utilizes advanced technologies such as wet cleaning technology with electronically-controlled washing units, biodegradable detergents, and conditioners. It also uses the GreenEarth cleaning procedure that replaces all harsh chemicals and leaves the clothes feeling fresh.
Apart from the usual laundry items, this app is great for cleaning items like blankets, rugs, duvets, leather and suede items, etc. The laundry app offers a rewards program with tradable points toward future services. Also, the VIP program enables customers to enjoy deliveries within 24 hours.
Top Features
Environmentally-friendly service with sustainable washing practices
Offers dry cleaning, shoe repair, rug cleaning, alterations, and gown preservation services
Loyalty programs offered
Pricing depends on the franchise
---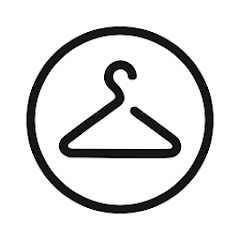 7. Press
Press app for laundry makes it easy to get your dirty clothes cleaned and delivered within 24 to 48 hours. The quick and easy app offers a range of services including clothing inspection, dry washing, stain treatment, and steaming to remove wrinkles. The company utilizes environmentally-friendly solvents and is completely PERC-free.
Once the customer downloads the app, he can select a convenient laundry pickup and drop-off time. In most cases, the freshly laundered clothes are delivered within 2 days at no additional cost.
Top Features
24 to 48-hour turnaround time
Flexible pickup times for dry cleaning
Use of safe, sustainable, and PERC-free solvents
Offers dry cleaning, rug cleaning, alterations, and wedding dress preservation services
---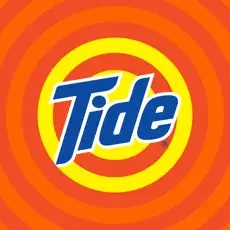 8. Tide Cleaners
Tide has been one of the leading laundry detergents for a long time now. And currently, the company has also brought its expertise to the on-demand laundry delivery industry. Tide Cleaners is an excellent laundry app that offers free pickup and delivery for dry cleaning and wash-and-fold items. In addition, it also offers cleaning of shoes and other household items.
The company leverages an extensive seven-point inspection and four-step cleaning process for clean and organized laundry. After placing the order via the app, the customers can also select their preferences in terms of starch level, Tide detergent they wish to use, etc. Tide Cleaners also follow GreenEarth cleaning practices for safer and sustainable laundry operations.
Top Features
Affordable pricing with no minimum amount of order
Use of GreenEarth cleaning practices
Offers dry cleaning, shoe cleaning, alterations, and wedding dress preservation services
---
Conclusion
This is our quick roundup of the best apps for laundry. We have primarily based our selection on factors such as customer service, turnaround time, use of eco-friendly practices, and affordability of pricing packages. Talk with our consultant for affordable mobile app development services.
FAQ
Is there any laundry app?
Yes, there are plenty of laundry apps available nowadays. All of these apps provide laundry pickup and delivery services together with quick turnaround times. A few of the best laundry service apps are Laundryheap, Rinse, TaskRabbit, and Delivery.com.
What is uber laundry?
Uber-like laundry apps help to connect customers to local cleaners who can pick up dirty laundry and provide fresh and folded clothes to the customer's doorstep.
What is a laundry app?
A laundry app works with local cleaning partners to clean and deliver clothes to customers' doorstep. A laundry app offers individual and tailored cleaning solutions, explicit pricing, and accessible service all days of the week.