Our favorite Manga, too, saw the paradigm shift as the world moves towards digitalization. Today our app stores are ladened with some Best Manga reader apps that will help you connect with the child in you and read manga online. 
elieve comic books and superheroes affect our culture so much because they serve to remind us of this powerful and deeply ingrained fact: we matter.

Sebastien Richard
In the hustle-bustle of our daily lives and with the burden of responsibilities, we tend to lose the string with the innocence of the child we once were. No matter how old you are, the child in you helps you make your life a bit sweeter.
Many of us forget that life isn't about growing up. It is about growing deeper, and no one can offer a perspective as pure and deep as a child. A child unfolds life and understands it in its purest form. 
One classic example to justify the point here is the popular comic strip: Calvin and Hobbes. And who doesn't love the Naruto Manga Series?
Manga reders around the world are altogether a different community. With kids and adults all being alike, the popularity of these super cool, animated scriptures is unparalleled. As the world is going digital, we do have our favorite online manga reader available at the click of a button. And one of the most popular and loved comics these days is Manga. 
What is Manga? – Understanding the Japanese Art
Manga is a comic and graphic novel that originates in Japan. The history of Manga dates back to the 12th century and was popularized in its present form during the 19th century. The stories are printed black-white yet stand ahead of many popular other comics on the market. However, Japanese-origin comics, Manga are quite popular worldwide and hold a strong market presence. 
The popularity of Mangareader App – Stats
According to a study, Japan's digital comics market size is estimated to be 411.14 billion Japanese Yen in 2020.
The best-selling Manga "One Piece" has sold around 480 million copies in 41 countries around the world.
Another distinctive feature of Manga is it is tailored to target audiences of differentiated demographics.
The kids aged 10 or younger find interest in Kodomo manga, the teenagers choose to read Shonen or Shoujo manga, and for others, we have Seinen and Josei manga.
Yes, the industry does target everyone with the material of their interest. In their busy lives finding time to read these is a bit difficult, and thus most people choose to read manga online.
Various Options to Read Manga Online: 
When talking about comic book reading, most of us would admit no matter how much we loved it as a kid, finding time to give them a quick read is a little difficult. You can read your most beloved comics without much struggle in various ways.
The Manga Print Copies
Many of you loved those new comics with the smell of new paper and color and those vibrant colors with funky fonts to narrate the story. These would be published once a month in series. 
The wait back then seemed eternal, didn't it?
Manga Trade Paperbacks
Many people can't hold their excitement and choose to wait for the trade where they can buy the complete collection. These are mostly released within a few months of the last release of the series. Classic examples: Archies and the DC Marvel.
Manga Digital Comics
With time the print version of the manga is replaced with digital versions. People now look for online free manga reader applications and manga reading websites that would make things easier. You can always argue there is no match to that sweet feeling of holding a book in your hands, downloading the comic you love on your tab or phone is more convenient.
With the advent of the internet, creators have found some customized mobile applications to help them upload their manga online.
Reading manga online is now a more convenient choice for people than carrying hard copies. The best manga app developers in the market make sure to add some interesting features to your application to make sure it does stand the test of time and remains in the market even with the advancing technology.  
15+ Best Manga Reader Mobile Apps in the Market 2022
The manga reader applications are one of the most sought-after start-up ideas in the market today. The most dominant applications that add a certain standard to the industry are:
1. COMIXOLOGY (Android and iOS)

If perfection had a face, then this is it. The manga reader application is the most popular choice for people who are crazy about manga and can't find where to read the manga. With an extensive library of over a thousand manga and graphic novels, the application has left no stone unturned to impress its users. If you want to read the comic on your system, you can easily access the application on your web browser. You won't get to read manga online for free here, but the subscription charges are quite minimal.
Key Features
Extensive Library of Around 200,000 Digital Manga and Comics
Unlimited Free Kindle Subscription
Guided View for Easy Navigation
Read Offline
Top Picks from Experts
Invincible
The Boys
The Walking Dead
Locke & Key
The Marvel Cinematic Universe
The DC Cinematic Universe
Download Links
2. VIZ Manga (Android and iOS) – Best Manga Reader App

This is one of the best free manga reading apps available. If you want to read manga and comics straight from Japan, you are at the right place. Read the most popular manga the day they come out in Japan. With a lot of titles from various genres updated on the application, you need to make the right pick. It doesn't matter if you are a shojo romantic, sci-fi aficionado, art lover, or action addict. They have everything that can interest you. The catalog is impressive and easy to explore; thus, you can simply download the application and join the community.
Key Features
Free Manga Reader
Create Your Library
Bookmark Your Favorite Part
Stream to Read without Hurting Device Storage
Top Picks from the Experts
Naruto
Bleach
Death Note
Haikyu
Tokyo Ghoul
Uzumaki
Download Links
3. Crunchyroll Manga (Android and iOS)

The leader in streaming anime and Asian content, Crunchyroll has made its way in delivering digital manga worldwide. Get access to the latest manga released in the market. As soon as a new magazine hits the market, it is available over the application for the readers. This manga reader online application offers the users full iOS and Android support with maximum scale per panel along with unlimited reading access to the manga available.
One can use the manga application for free for a trial and then go for a paid subscription.
Key Features
View Catalog Anytime, Anywhere
Read with Maximum Scale per Panel
Free Trial Available
Extensive Library
Top Picks from the Experts
Attack on Titan
Fairy Tail
Space Brothers
Download Links
4. Shonen Jump (Android and iOS)

The application is a one-stop solution for all your manga and graphical comic needs from Japan. If you are a fan of Shonen Jump titles, then this is the best manga app on Android available. You can read around 100 chapters for free every day here. With a basic subscription fee, you can even extend the limit to infinite chapters a day.
As soon as the new Shonen Jump series chapter is released, it is rolled onto the application. Thus, you get the new chapter as soon as it is in the market without any delay.
Key Features
Includes Every Shonen Jump
Build Your Library
New Chapters as Soon as It Rolls Out in the Market
Offline Reading Available
Top Picks from the Experts
My Hero Academia
Jujutsu Kaisen
One Piece
Boruto: Naruto Next Generations
Download Links
5. Tachiyomi
This is one of the best free manga online reader applications that would engage readers for the best results. Although the application has no specific catalog of itself, you can add a few sources and the application would manage it for you to read as you want. The reader here can customize the look and feel of the application according to their preferences. This is one of the best manga apps for android available on the play store.
Key Features
Fetch Titles from Various Manga Sources
Open-Source
Offer Manga Online Free
Key Titles
Almost all available sources are integrated by the reader.
6. Manga Plus (Android and iOS)

The application is available in the market as one of the best manga reader apps that would make things easier. The reader here gets various titles from different genres to pick from. Advanced Solution recommends the Manga of your interest based on the pattern of your latest reads. Read your favorite chapters simultaneously with Japan. The completed titles are available on the application for free.
Read the reviews and choose if it is something you want to read or want to read something else.
Key Features
Read with Japan
Free Completed Titles
Share and Read Reviews
Mark Favorites
Switch to Spanish
Top Picks by the Experts
One Piece
My Hero Academia
The Promised Neverland
Hunter×hunter
Black Clover
Boruto: Naruto Next Generations
Download Links
7. Mangamo (Android and iOS)

With over 15 top publishers sharing their publications on the application, Mangamo is one of the most loved manga readers available online. The application runs on a subscription basis and offers unlimited reading alternatives to members. With amazing graphics and aesthetically advanced solutions, the application makes it really easy for the reader to stay engaged with the application.
The application offers hundreds of titles to choose from and enjoy.
Key Features
Varied List from All Genres
Unlimited Reading for Members
Mark Favorites
Add Manga to Your Customized Library
Top Picks by the Experts
Dead or Strike
The Shinsengumi
BLACK999
Attack On Titan
The Seven Deadly Sins
Download Links
8. WebComics (Android and iOS)

Get the current Mangma updates on WebComics. Whether you are a hopeless romantic, sci-fi geek, action lover, or subtle emotional story lover, they have you covered with their large library that covers almost all titles.
One can read whatever they want to from their official manga reader website: www.webcomiscapp.com
With a collection that makes it stand out from the competition, the application is easy to navigate and easy to operate.
Key Features
High-Quality Graphics
Recommendations to Suit Your Style
Create Group and Make New Friends
Multiple Language Support
Top Picks by the Experts
Half My Tyrant, Half My Baby
The Lady's Zombie Bodyguard
She's a Keeper
Zombie Breakers
School Beauty's Personal Bodyguard
Download Links
9. INKR Comics (Android and iOS)

With diverse titles from various domains of the manga world, INKR Manga application offers creator-owned content on its platform. One can choose from thousands of titles that are uploaded on the application and enjoy their manga journey. With superior-quality graphics and easy navigation, the application doesn't fail to impress the users even once. Each time you log in to the application, you can find amazing picks that are easy to relate to and are suggested as per your previous reads.
This offers you an interesting solution that is aesthetically prepared to pick exactly what you want to read.
Key Features
Customized Recommendations
Extensive Titles
Fuss-Free Reading Experience
Never Miss an Update
Enjoy Unlimited Reading
Top Picks by the Experts
BLAME!
Japan Sinks 2020
Devil-Chi
Summer Hero
Yumequi
Bangyaloop
Tokyo Dragon Night
Download Links
10. Manga Reader (Browser)

This is one of the best manga reader websites. Get the list of all your favorite titles and new chapters in just a click. You can read unlimited titles from the free manga reading website for free. It caters to the need of the readers in all aspects and affirms that readers enjoy a never-before experience here. The applications can fetch titles from around 20 manga sources and claim to have the rarest of collections available.
Key Features
Access 20+ Manga Sources
Unparalleled Reader Experience
Widest Range of Titles
Filter by Author Name, Title, or Genre
Top Pick by the Experts
Initial D
Martial Peakks by Experts
Tough
The Walking Dead
Beelzebub
Download Links: Web App
11. Manga Dogs (iOS)

One of the most popular ios manga reader apps available over the internet. You can simply read your favorite manga title here and discuss it with the community. The iOS app developers have night mode integrated to protect your eyes. You can create your own bookshelf with the list of titles that you need to pick. The user experience is fast and crisp.
If you are looking for a manga reader application that takes you back in time to your childhood, then this is the application for you.
Key Features
Around 20 Sources to be Explored in 6 Languages
Push Notifications for All Updates
One Account for All Your Devices
Backup Your Data Easily
Top Pick by Experts
Dragon Ball
Inuyasha
Naruto.
Fullmetal Alchemist
Death Note
Download Links
12. Manga Monster (iOS)

One of the most talked-about ios manga reader apps on the list that will let you have that well-deserved break from your daily routine. Enjoy your favorite manga in just a tap. The application has great advantages for the users to blend in with their daily schedules. Moderations are here to answer your query if you want to ask something. Thus, discussions and reviews are available too.  Install the application for free and for an uninterrupted experience, pay once to remove ads. 
Some of the manga is unavailable on the platform, but most titles can be easily found here.
Key Features
Dark Mode Available
Change App Icon
Get Latest Manga Release
Extended Genres
Most Popular Titles
Fruits Basket
Sailor Moon
My Hero Academia
Download Links
13. Manga Box (Android and iOS)

Another best manga reader app to consider is to enjoy reading manga online without carrying a hard copy.  Get updates about the latest chapters d new titles. The application is aesthetically impressive and offers a ceaseless user experience. 
One can enjoy impressive graphics and easy navigation that keeps them engaged in reading for hours.
The manga reader application is designed to add to your reading journey and make it fun. 
Key Features
Extended Title List
Create Your Library
Read Offline
Impressive Quality Graphics
Top Picks by Experts
Chihayafuru
A Bride's Story
Blade Of The Immortal
Ooku: The Inner Chambers
Download Links
14. Book Walker (Android and iOS)

With over 18,000 English comics and manga on the list, the application offers a never-before-read experience to users. The manga reader application is backed by some of the top publishers in the industry, like Yen Press, Kodansha Comics, Seven Seas Entertainment, J-Novel Club, and more.
The application would let you build a bookshelf of your favorite titles and notify as soon as a new chapter is added to your title. You can get some recommendations based on your previous reads or look for new titles.
Key Features
Earn Coins
Build Personalized Library
Participate in Giveaways
Exclusive Short Stories and Titles
Top Picks by the Experts
Ascendance of a Bookworm
Black Summoner
Attack on Titan
By the Grace of the Gods
Combatants Will Be Dispatched!
Download Links
15. RENTA (iOS)

Instead of paying to buy the titles, you can rent the titles and save tons. With a community of over 8 million readers, the application has gained great popularity over time. You can enjoy original animation, drama, stage production, and other technicalities that improve your reading experience. 
The manga application is quite popular as it lets you download the titles offline to read later. The application is designed considering the readers' difficulties and, thus, addresses most of them.
Key Features
English Comics and Japanese Manga Available
Easy Onboarding Process
Rent Instead of Buying
A collection of over 610,000 Titles
Top Picks by the Experts
Demon Slayer: Kimetsu No Yaiba
Dr. Stone
Dragon Ball Super
Hell's Paradise
Jujutsu Kaisen
Download Links
16. Manga Club (Browser)

One of the most sought-after manga websites Manga Club is designed to offer the readers some of the most popular titles on the browser. You need not install the application or struggle with the app store conditions. Simply enter the website and start reading your favorite title. You can choose to create an account or not with the website.
The feed section of the manga application looks like Netflix's home page and talks about daily trending titles.
Key Features- Manga club
Can Be Accessed Via Web Browser
Offers A Trending List
Various Genre Sorted
Easy Navigation
Top Picks by the Experts
Nectar
Lullabuy of the Dawn
The Man Who Shattered My World
Offer Me a Rainbow
Download Links
17. ComicRack (Windows)

Read free manga online with ComicRack. You can easily organize and read plenty of e-comics over the application. You can choose to have a two-page view to enjoy working on the real comics. With an easy-to-use interface, the application offers Smart Lists where the titles in your library can be arranged as required.
Key Features
Sort Ecomics Based on Genre, Author, Name
Offers Smart List
Simple and Clean Interface
Top Picks by the Experts
Battle Angel Alita
Ghost in the Shell
Inuyashiki
Love's Only Deception
Download Links
18. MangaToon (Android and iOS)

MangaToon is a free Manga reader application to read all the manga titles you love. With a free release every week, you can surely enjoy your little breaks in your busy schedule. The application offers a detailed summary of the titles to decide what you want to pick. The application is greatly optimized and the reader can scroll easily for an uninterrupted read.
Key Features – Mangatoon
Extended Title List
Write and Share Your Own Story
Multilingual Alternative
Free Release Every Week
Top Picks by the Experts
Death Note
Naruto
Bleach
Fullmetal Alchemist
Fruits Basket
Berserk
Download Links
19. Manga Zone (iOS)

Manga Zone is one of the most downloaded manga apps for ios. It collects titles from 30+ sources and is updated daily. Enjoy excellent colors and interesting graphics that keep you engaged and won't let you miss the good old days. Enjoy daily plot twists with amazing images and colors that make you curious for the next chapter.
Key Features
HD Colored Graphics
Extensive Titles from 30+ Sources
Easy to Use and Work
Top Picks by the Experts
Knights of Sidonia
Nodame Cantabile
Space Brothers
Download Links
20. Online Manga Reader (Android)

One of the basic manga Android apps that is easy to explore and saves a lot of time. Simply reach the website and check out the suggestions on the home page. You can choose the genre from which you want to pick a title and start reading. 
The search function is accurate and will help you find what you are looking for quickly. 
Key Features – Manga Reader
Personalized Suggestions
Easy-to-Use Interface 
Extensive Titles
Top Picks by the Experts
Battle Angel Alita
Black Cat
Elfen Lied
Strawberry 100%
Angel Sanctuary
Genshiken
Download Link
Mangareader.to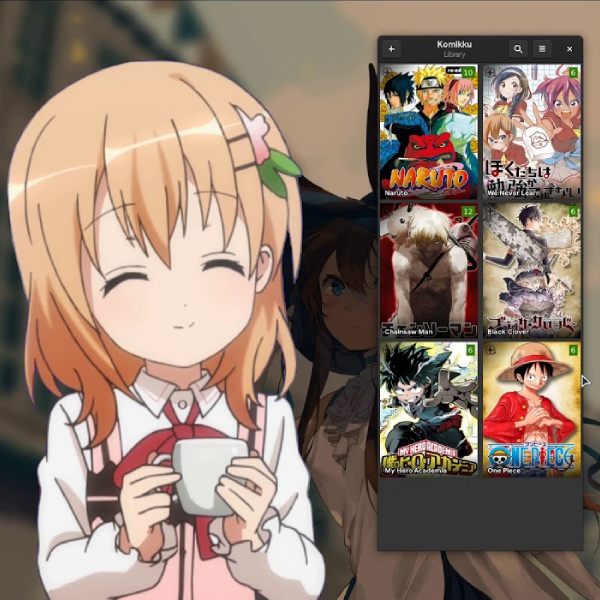 Mangareader-to is an ad-free mangareader website where you can read your favorite Japanese comic for free. Simply go to the search bar, type the manga that you are looking for and wooosh! You can start reading the manga easily. There is no limit to how many chapters or magazines you can read in mangareader.to website.
Thus, simply click the link and enjoy reading NOW!!!
Key Features
Adfree
Free of Cost
Unlimited Reads
Top Picks
Choose what you want to read here.
Webtoons
An interesting website that showcases the latest chapters of your favorite Manga. With sorted navigation and bright images on the screen, you cannot leave the website without reading some of your favorite comics.
This is one of the most popular Manga Reader Websites if you are looking for a new and entertaining collection. 
Key Features
Easy to Navigate and Understand
Offers to Create Your Own Comics
Extensive List of Titles from Various Genres
Top Pick by Experts
Kuroshitsuji 157
One Piece 962
The Gamer 301
Read Here
BATO.TO
Another website to read manga free. The website is quite aesthetically appealing and offers users an amazing reading experience. With some fun elements on the website to explore, we are sure you would love to spend time here and explore new elements.
Key Features
Aesthetic Website with Fun Elements
Popular Updates and Latest Releases
Easy to Form a Community
Top Picks by Experts
Legs that won't walk
Memiliki Hati Naga
A Princess's Guide to Saving Dragons
Read Here
Manga Kakalot
One of the most popular manga websites that rule the market like a pro. Manga Kakalot offers readers an amazing reading experience. Simply visit the website and check for the most interesting and latest Manga series available. It has a clean placement of elements that are easy to connect with.
Key Features
Simple to Browse
Clean Aesthetics
Latest Releases
Top Picks by Experts
Shin Elf-san wa Yaserarenai.
Kamen Rider W: Fuuto Tantei
Nanbaka
Read Here
Comic Walker
Established in 2014, it doesn't just showcase Japnese Manga but also Chinese economics. The website has a smooth interface and is quite friendly among Manga readers for its ease and variety.
Key Features
Simple Layout
User-friendly interface
Showcases the latest manga
Top Picks by Experts
Princess Knight's String
Agent Angel
Meteor Sabo Story
Read Here
Manga Owl
MangaOwl is a great manga website if you simply want to read manga online in English. MangaOwl offers a big selection of Japanese manga comics with English translations, and the good news is that all of the comics are free.
Key Features
Simple Layout
User-friendly interface
Showcases the latest manga
Top Picks by Experts
Princess Knight's String
Agent Angel
Meteor Sabo Story
Read Here
Manga Stream
Manga Stream is a site exclusively for Manga that was established in Japan in 2013 and has since been in operation. The website is available in several Asian countries and is well-liked worldwide.
Key Features
Easy to Browse
Pick the Latest Manga in a Click
Check the date and time too
Top Picks by Experts
Despite Coming From the Abyss, I Will Save Humanity
Out (Makoto Mizuta)
Strongest Fighter Manga
Read Here
Phew!
That's a list. If you want to start your Manga reading journey, choose the best manga reader application that fits your needs and enjoy.
What Makes Online Manga Reader Apps the Buzz in the Town?
Do you ever wonder where to read manga online for free? When talking about manga reader apps, they are ladened with basic features to make them interactive and engaging. These features are designed to keep user experience and user needs in mind.
Also Read: The Must-Have Common Key Features of Successful Mobile Apps
Some of the interesting features that make reading online manga fun are:
Regular Chapter Updates
The easiest way to engage the readers with the story is to end the chapter with an open end and add a new chapter the next day. Most free manga apps and manga sites that let users read manga online, add new chapters to the application daily.
Multiple Language Available
With the growing popularity of digital manga, the applications are available in multiple languages to cover a wider audience group. This makes it easier for people of different backgrounds to enjoy the stories.
Reviews and Recommendations
Wouldn't it be easier to pick what you want to read next if a few reviews are available for your manga? Adding a review and recommendation feature to the application would make it easier for the users to choose and read further.
Also Read: Book Review & Recommendation App Development
Other Device Compatibility
Another important feature you would like your manga reader application to have is compatibility with different devices. Wouldn't it be easy if you could read your comics on your tab or laptop instead of struggling with your phone? Or won't it be great if you have a few manga apps for iPhone and the best manga app for Android so you do not have to depend upon a platform?
Customized Feed
Most manga reading applications are integrated with big data analytics solutions that work on generating customized feeds. Thus, if you are interested in the action pack stories, numerous stories would be on your feed each time you open the application.
Offline Reading Mode
It is significant to have an offline reading mode for your manga reader application that would make things easier for the reader. With an offline reading mode, the user can choose to read their favorite manga without any disturbance from other application notifications.
Social Sharing Button
A must-have feature in your manga reader application to affirm that your audience can always share their favorite chapters with their friends in just a click. This adds to the joy of reading and makes the process fun.
Extensive Library
Any best manga reader app must have an extensive library to let its users find what they love. We integrate interesting, advanced cloud computing solutions that can hold them on the application for a long time.  
You can ask your mobile app development team to integrate these features with your application.
When you hire a mobile app development team to work on your product, they research the top competition to ensure that it beats the competition.
Let's see the top manga reader applications that are ruling the market currently.
The Final Words!
These are some of the noted Manga reading applications that are available over the internet. These applications mostly work on a freemium or a subscription-based model but the charges are minimal. If you want to enter the market with a similar application, you can hire manga app developers from the best IT firms. The hybrid mobile app developers build an application that can easily access various platforms and give your readers an ecstatic experience.