The COVID-19 Pandemic has hastened the pace of digital change in healthcare. But out of all the cutting-edge approaches being created in the healthcare sector right now, telemedicine app development appears to have attained the greatest level of acceptance.
A telemedicine app will be purchased this year by 88% of healthcare professionals, according to a new report by Spyglass Consulting Group. This implies that you will simply lose your competitive advantage in the healthcare sector if you don't jump on the telemedicine bandwagon soon.
In just one month in 2020, Telemedicine services expanded by 1,000% to 4,000%, according to the U.S. News. Additionally, the market for telemedicine, which generated $40.20 billion in US dollars in 2020, is anticipated to grow to $431.82 billion by the year 2030.
HIPAA medical compliance in telemedicine applications is crucial since PHI (protected health information) leaks can cost healthcare providers a lot of money in fines and damage their reputations. The technical PHI precautions they advocate, however, might occasionally seem ambiguous or unclear since HIPAA regulations cannot always keep up with the quickly evolving telehealth technologies. It makes sense that it may be challenging to comprehend what needs to be done in order to make your telemedicine software HIPAA-compliant.
Telemedicine is nothing new. Patients and healthcare professionals were simply compelled to mass-adopt it as the new method of receiving healthcare services due to the COVID-19 Pandemic's global lockdown restrictions. Doctor on Demand app essentially refers to clinical services that are provided remotely and are supported by technology that enables communication between patients and a healthcare professional.
It is a technique for providing patients with healthcare remotely, to put it simply. Through telemedicine, patients can communicate with a healthcare professional about their symptoms, illnesses, and general health conditions via a patient portal, live video chat, etc., and obtain prescriptions as well as information about the diagnosis and treatment choices.
Related Post: List of Top Telemedicine Apps and Telemedicine Websites in India
What Medical Compliance Needed for Telemedicine App Development:
A telehealth app's development process, which includes phases like requirements engineering, project planning, UX and UI design, MVP development, and launch, may take 4 to 8 months. The project requires a team of UI and UX designers, front-end and back-end developers, QA and DevOps engineers, as well as a project manager, business analyst, regulatory consultant, and these individuals. The development costs for the project start at $150,000.
To develop the basic Telemedicine app we need some compliances –
HIPAA
Health Level 7: HL7 Standards
Certified with EPCS (Electronic Prescription for Controlled Substance)
Electronically Protected Health Information (ePHI).
Integrated with EPA (Electronic Prior Authorization)
FDA Policy for mobile medical applications.
HITECH Act meaningful use stage 1 & 2
Health and Human Services (HHS) guidelines
EHR and ICD-10
HIPAA: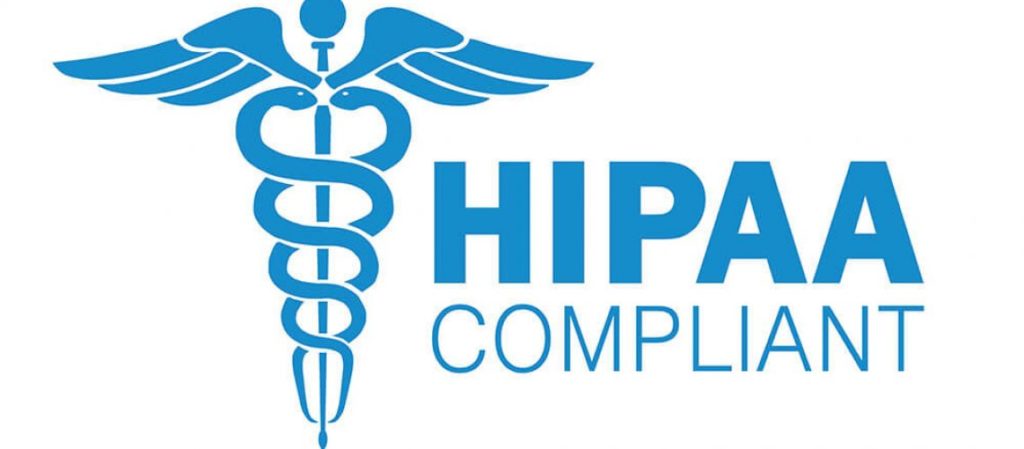 Healthcare mobile apps and other software used in wearables must adhere to HIPAA regulations. These must be HIPAA compliant if they are used to gather, store, or share personally identifiable information regarding a person's health. Each developer must take the following actions:
Use of secure login information (such as a username and password) is required; without them, no one should be able to access the app or its contents.
Encryption, authentication, and other measures of information protection should be implemented to ensure that no data on the device is susceptible. This will eliminate and prevent data breaches and unauthenticated sharing.
Limit PHI sharing.
If your healthcare or practice management software allows users to enter their personal information, HIPAA medical compliance is also crucial.
Users can use it to find information about their ailments or symptoms.
Access to medical reference material is provided through the app.
It offers users dietary advice on a daily basis.
Health Level 7: HL7 Standards: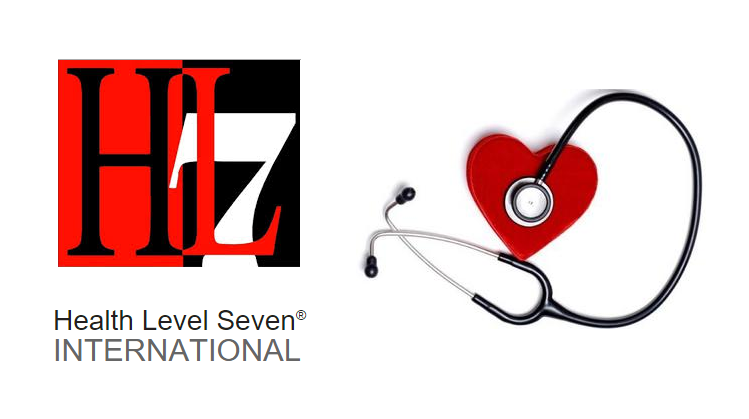 Your Doctor on Demand app must adhere to the Health Level Seven (HL7) standard since it establishes the structure for the sharing of health-related data. This helps in the efficient exchange, sharing, and retrieval of data between medical apps for the provision of healthcare services. With a well-integrated Health Level Seven (HL7) system, the archiving, conversion, and extraction of medical data as well as clinical workflows can be made easier and more convenient.
The flexibility and effectiveness needed by an application to enable accessible, low-cost healthcare for patients around the world come from HL7 integration solutions. To make an application that is more viable, this integration is necessary. More useful and system-wide information is available to the interested parties thanks to improved HL7 integration. If the HL7 data semantics are of poor quality, the final interpretation of the data values may be erroneous, which could have major consequences for the provision of patient care.
Certified with EPCS (Electronic Prescription for Controlled Substance):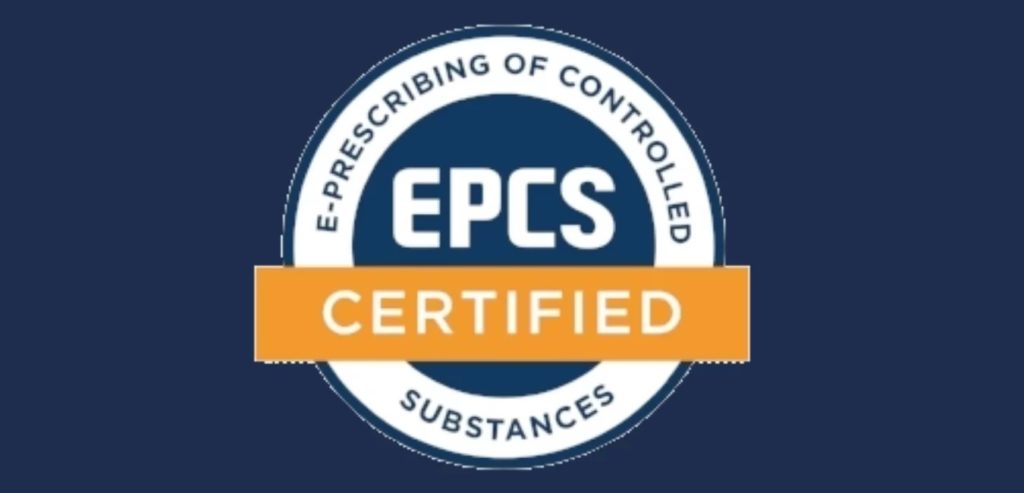 EPCS, or electronic prescribing of controlled substances, can improve medication safety, simplify provider workflow, and help patients manage their pain more effectively. Prior studies have revealed that the majority of non-controlled substance prescriptions are written electronically, although controlled substance prescription rates are much lower. According to this data, 32% of office-based doctors who prescribed restricted medications in 2017 did it online.
EPCS and interoperability had a complicated relationship. EPCS adoption was much higher among doctors who could send, receive, or integrate patient health data from outside their organisation. For doctors who could access patient health information from sources outside of their company, this relationship did not remain true, though. Physicians who participated in all four interoperability areas electronically prescribed controlled medications at a rate of 50%, which is significantly higher than the rate of 29% for physicians who did not participate in all four domains.
Last but not least, doctors who took part in CMS' Innovation Models initiatives had higher rates of EPCS (36%) compared to doctors who did not take part (26%) in these programmes. The greatest rates of EPCS, 42%, were linked to participation in the Patient Centered Medical Home Program.
Electronically Protected Health Information (ePHI):

Protected Health Information (PHI) that is created, saved, transferred, or received electronically is known as electronic protected health information, or ePHI. The Health Insurance Portability and Accountability Act of 1996 (HIPAA) Security Rule governs ePHI administration in the US.
Any business or organisation that deals directly with ePHI is referred to as a covered entity in HIPAA documents. When processing ePHI, all covered entities — including healthcare facilities, medical practices, and insurance companies — must adhere to the HIPAA Security Rule. Both ePHI data in transit and ePHI data at rest are covered by this.
The HIPAA Security Rule mandates that all e-PHI that is created, received, maintained, or transmitted by covered entities be kept secret, intact, and available (CIA triad). Identification and defense against threats to the security or integrity of the information are part of this process.
Administrative Safeguards for ePHI Security:

Determine and assess potential threats to e-PHI, and then put security measures in place that lessen threats and vulnerabilities to a manageable level.
Appoint a security officer to be in charge of creating and carrying out the organization's security policies and procedures.
Implement role-based access to e-PHI policies and procedures.
Maintain control over staff personnel who use e-PHI.
Conduct periodic evaluations to see how well security policies and practices adhere to HIPAA Security Rule standards.

Physical Safeguards for ePHI Security:

Physical access to facilities should be restricted while still allowing for authorized access.
Adopt rules and practices that outline the appropriate handling, moving, removing, and disposal of electronic media.

Technical Safeguards for ePHI Security:

Implement technical policies and processes that restrict access to electronic protected health information to authorised individuals.
Implement methods for logging and analysing activities in information systems that use or contain e-PHI, including hardware, software, and/or procedural ones.
Put policies and processes in place to prevent the improper destruction or alteration of e-PHI.
Put in place technological security measures, including encryption, to prevent unwanted access to e-PHI while it is being transported across a digital network.
Integrated with EPA (Electronic Prior Authorization):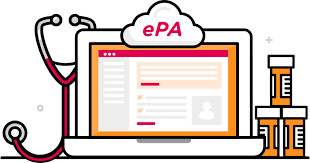 Every caregiver may rely on EVV technology when it comes to remote patient monitoring and home healthcare. The effectiveness of a house visit can be increased by gathering key information about it. For the purpose of gathering this data on mobile devices, an EVV app is utilised. The digitalization of paper-based data collecting is the main goal of developing a healthcare application or EPA (Electronic Prior Authorization) software. It is simple for agencies and government bodies to adopt EVV-compliant software to assure complete medical compliance and high-quality service.
Features of EPA (Electronic Prior Authorization):
Date of the service rendered
the service's beginning and ending times
the nature of the medical care provided
the place where the service was rendered
Details about the service provider
FDA Policy for mobile medical applications: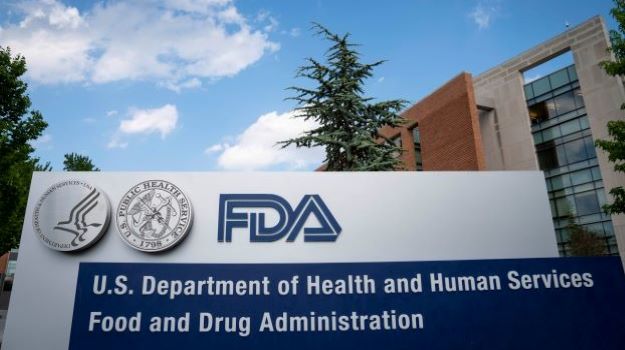 If your mobile application aids in the identification, treatment, cure, or mitigation of a health issue, you must obtain FDA certification. The FDA will assess the type of app you have developed, including whether it allows users to download data from a blood glucose metre or serves as a way to deliver information on, say, managing diabetes.
For software features that aid patients (i.e., users) in self-managing their disease or conditions without recommending a particular course of action, the FDA intends to exercise enforcement discretion, automate easy chores for medical professionals.
Software features that guide patients with illnesses like cardiovascular disease, hypertension, diabetes, or obesity and encourage methods for keeping a healthy weight, eating well, exercising and staying fit, controlling salt intake, or adhering to predetermined medication dosing schedules by simple prompting.
HITECH Act meaningful use stage 1 & 2: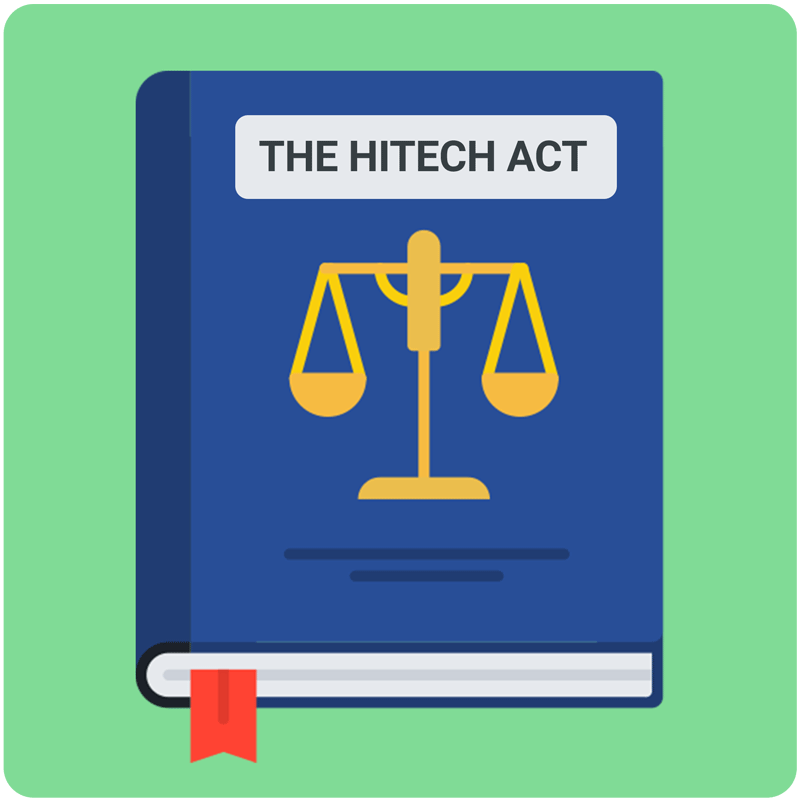 On February 17, 2009, President Obama signed the Health Information Technology for Economic and Clinical Health (HITECH) Act into law. Encouragement of healthcare providers to transition from paper records to EHRs is one of the primary goals of the HITECH Act.
Eligible professionals were able to submit claims for incentive payments under the Meaningful Use programme beginning in 2011, which was two years after the HITECH Act became law. Up until 2015, qualifying professionals participating in the programme who failed to demonstrate meaningful use of EHRs could receive a fine. After that time, those payments would no longer be available.
A three-stage programme called Meaningful Use has been developed. Before moving on to the next stage, providers must show they have been in business for two years in each stage.
Data gathering and sharing in Stage-1 are promoted, along with the adoption of fundamental EHRs.
Stage-2: Advanced Clinical Processes, which include care coordination and the sharing of patient health data.
Show evidence of improved patient outcomes as a result of the use of an EHR in Stage-3: Improved Patient Outcomes.
The relevant Use Core objectives, menu set objectives, clinical quality measurements, and extra clinical quality care measures make up the Stage-1 requirements. The minimum requirements for providers are that they complete all 15 core objectives, five of the ten requirements from the primary menu set, a minimum of three core clinical quality measures, a minimum of three additional quality care measures, and the required threshold for each objective. However, providers are not required to demonstrate completing every objective.
The structure for data collecting and exchange established in Stage-1 is expanded upon in Stage-2, which starts this year. EPs who took part in the incentive programme and have already complied with Stage-1 requirements for two or three years must begin this year by meeting substantial Stage-2 goals.
Health and Human Services (HHS) guidelines: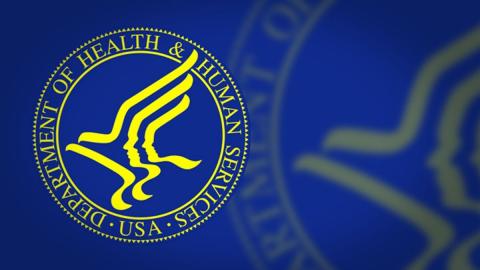 The department has a duty to ensure that all individuals seeking information and services from an HHS OpDiv have the same (or comparable) access to, and use of, those services. As a department, we think that everyone has a responsibility to uphold accessibility standards.
Many different forms of technology, standards, and guidelines are covered within the accessibility sector. We are compelled to abide by the Section 508 regulations because we are a federal agency. The Rehabilitation Act of 1973's Section 508 ensures that people with disabilities have equal access to government information that is contained in Information and Communications Technology (ICT), and by extension, to the government employment, programmes, and services to which all citizens are entitled. This provision is codified at section 29 USC 794d, as amended.
The accessibility sector has several facets, Section 508 is just one of them. There is a critical need for firm, efficient action to maintain the medical compliance throughout the department since use of information technology has significantly risen both within and outside the workplace in recent years, and new legislation has necessitated ever-greater access to government information.
The following examples show accessibility activities and implementation at the departmental level:
Section 508 and accessibility standards, policies, guidelines, and requirements for the whole HHS.
Collaboration on Section 508 best practices and lessons learned in the areas of acquisitions, training, reviews, and other areas both within and outside.
Resources and information about Section 508 are available on the HHS website and intranet.
Participation in the Community of Interest for the Federal Chief Information Officer Council (CIOC)
The General Services Administration (GSA) collects data for its Section 508 Maturity Metrics every two years.
Department responses to federal accessibility requirements
Representing the department at federal or interagency Section 508 activities
EHR and ICD-10: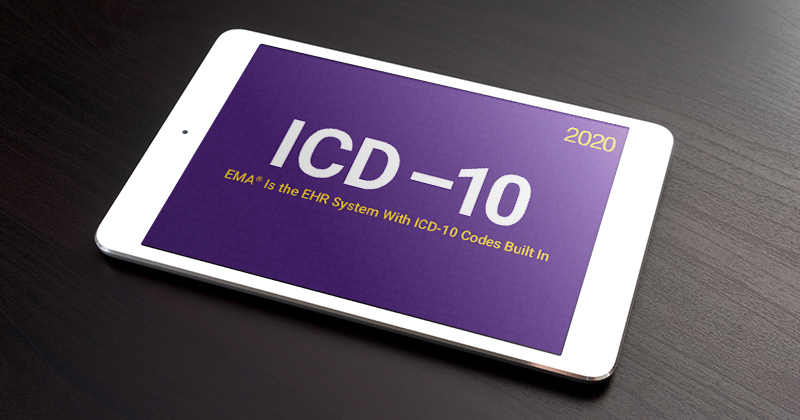 Your EHR strategy and strategies will be impacted by the ICD-10. ICD-9 has been utilized by the American healthcare system for many years. It is a system of codes that is used to categorise and identify different diseases. Important information is contained in the International Classification of Diseases code 10. Various codes provide information on the epidemiology, health management difficulties, and therapies for these illnesses. Healthcare practitioners record and identify health conditions using ICD codes. With the use of these codes, public health professionals may monitor the morbidity and death of patients. These codes are also used by insurers to categorise a variety of medical problems and calculate payment amounts.
Conclusion:
A crucial stage in your doctor on demand app development process is vetting and choosing the development team you will work with to create your telemedicine app. The development team you select will have a direct impact on the level of success it experiences. Therefore, who should you use to develop your telemedicine app? Should you go for professionals in the healthcare development field rather than an internal development team?
Related Post: Telemedicine Mobile App Development – Cost & Key Features
Hiring your own development team gives you more control over the project, but it takes a lot of time and resources to recruit and onboard the team without in-house technical know-how.
We have made significant progress in the digital revolution of healthcare thanks to mobile platforms and smart devices. They have expanded the methods through which hospitals, clinics, other healthcare organisations, and healthcare professionals provide patients with urgent care and crucial information. Healthcare software can be used to store, save, upload, distribute, edit, and update hospital records in addition to billing systems software. You should choose a medical compliance approach right away if you want to develop healthcare software that is completely compliant and makes it simple for you to keep your medical records secure.