Doctors are critical in dealing with the current COVID-19 pandemic. Due to the Coronavirus, it is no longer as simple to consult a doctor as it once was. The gap between doctors, patients, and hospitals is closing thanks to healthcare startups and telemedicine apps. Healthcare has benefited greatly from technological advancements, and it is also possible to get an appointment if you are too sick to leave the house.
Telemedicine apps have the potential to increase access to quality healthcare for all Indians in the Indian context. With only one doctor for every 1,445 Indians, India has a low doctor-to-patient ratio. This disparity is even more pronounced in rural areas, where many doctors prefer to practice. According to a WHO study, 59.2 percent of all health workers live in urban areas, where 27.8 percent of the population lives. In comparison, 40.8 percent live in rural areas, where 72.2 percent of the population lives. Telemedicine can help to alleviate these disparities by allowing doctors in urban areas to consult with rural patients, including providing specialized care as needed.
In such a short period of time, the health industry has made tremendous progress online. According to a recent report, the online health industry has been growing rapidly since 2016. Telemedicine has become an important tool for both doctors and patients. With people being advised not to leave their homes, going to the hospital carries its own set of risks. During the ongoing pandemic, patients find it more convenient and safer to consult their doctors in the comfort of their own homes. Telemedicine apps can assist you in contacting a doctor for various ailments.
India's Telemedicine Industry
Every citizen in Utopia would have immediate access to the appropriate specialist for medical consultation. This, however, cannot be a dream in the real world. "All men are equal, but some are more equal than others," as the saying goes. We are currently unable to provide even complete primary medical care in rural India. Even in suburban and urban areas, secondary and tertiary medical care is not universally available. Incentives to entice specialists to practice in suburban areas have been ineffective.
In Andhra Pradesh, the Apollo group of hospitals was a pioneer in starting a pilot project at a secondary-level hospital in Aragonda, a village 16 kilometers from Chitoor (population 5000, Aragonda project). Starting with simple web cameras and ISDN phone lines, the village hospital now has a cutting-edge videoconferencing system through VSAT (Very Small Aperture Terminal) satellite, thanks to ISRO (Indian Space Research Organization).
The Centre for Development of Advanced Computing, C-DAC, has also created a telemedicine software system that supports Tele-Cardiology, Tele-Radiology, and Tele-Pathology, among other things. It connects the country's three premier medical institutes using ISDN, VSAT, and POTS.
The telemedicine system is now operational at the School of Tropical Medicine (STM) in Kolkata, as well as two district hospitals. The First Coronary Care Unit was inaugurated in Siliguri District Hospital, Siliguri, West Bengal, where telemedicine centers have been established.
Over the last two years, the Karnataka Telemedicine Pilot Project has provided over 10,000 teleconsultations. During its operational phase, the Karnataka Telemedicine Project is expected to provide multi-specialty healthcare to a significant portion of Karnataka's rural population. This network would serve as a model for the future use of 'HEALTHSAT,' which is being proposed for launch.
Benefits of Telemedicine Apps (Customer & Pharmacy)
Telemedicine is a method of obtaining healthcare appointments with doctors, psychiatrists, or nurses over the internet via your phone or computer. These appointments are typically video calls via an app or platform, but some services also include:
messaging via online chat
telephone support via email
The goal of telemedicine is not to replace doctor visits at clinics. Instead, they should be used to supplement regular healthcare. People may use telemedicine apps to consult with a doctor to determine whether a physical appointment is required or to renew prescriptions for medications.
evaluate and treat minor health issues,
take advantage of therapy and other mental health services
Furthermore, many telemedicine apps are working to become primary care providers for people rather than just providing emergency care.
Read More: Telemedicine Mobile App Development – Cost & Key Features
Best Telemedicine Apps For – A Quick Look
Most Popular Telemedicine App in India – Practo
Best for therapy: Mfine
Best overall: Tata Health
Best for Budget: Doctor 24×7
Best for all-around medical care: 1mg
Best for prescription delivery: Netmeds
Best for medical services at home: Portea
Best for on-demand care: MedPlus
Best for working with your regular doctor: CallDoc
Best for ease of use: mChemist
Best Telemedicine Apps in India:
1. Practo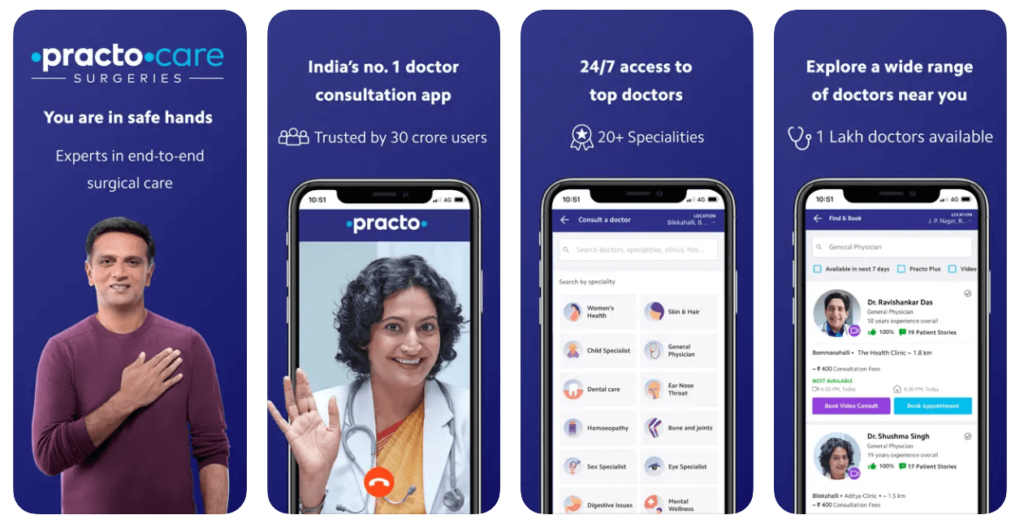 iPhone Rating: 4.7 stars
Android Rating: 4.4 stars
Description + Features:
Practo was founded in 2007 in Bangalore by Shashank and Abhinav Lal as a health-tech startup. Practo is well-known as a platform for booking doctor appointments. However, Practo has now evolved into a one-stop shop for all medical needs. It operates in over 100 Indian cities. Practo, India's most popular online doctor consultation app, provides comprehensive telemedicine solutions for your and your family's health and medical needs.
Comprehensive medical directory with detailed verified information on over lakh doctor partners nationwide.
Because Practo has a partnership with many local drug pharmacies, you can easily upload a prescription and get delivery.
Use Practo coupons to save money on blood tests or medical tests while also receiving additional benefits.
Receive a reminder based on previous purchases.
Online appointment booking with doctors at over 9,000 leading hospitals and clinics
Chat with doctors online to get consultations.
Consultation Fee: Consultation fees for sessions begin at Rs 349, and patients receive a digital prescription as well as a free follow-up.
Cost to download: Free
Pros and Cons:
Connecting patients with any doctor, enables them to make informed decisions about their health care.
Practo also offers an app that detects and delivers medication based on a prescription image.
Online appointment scheduling, consultations, health records, insurance, and medication ordering have all become available as part of the service.
There is no customer support, there is no communication with the labs about the tests to be performed, there is no tracking, and the status is not updated.
There is no prior knowledge of the results or samples in case of problems.
2. Lybrate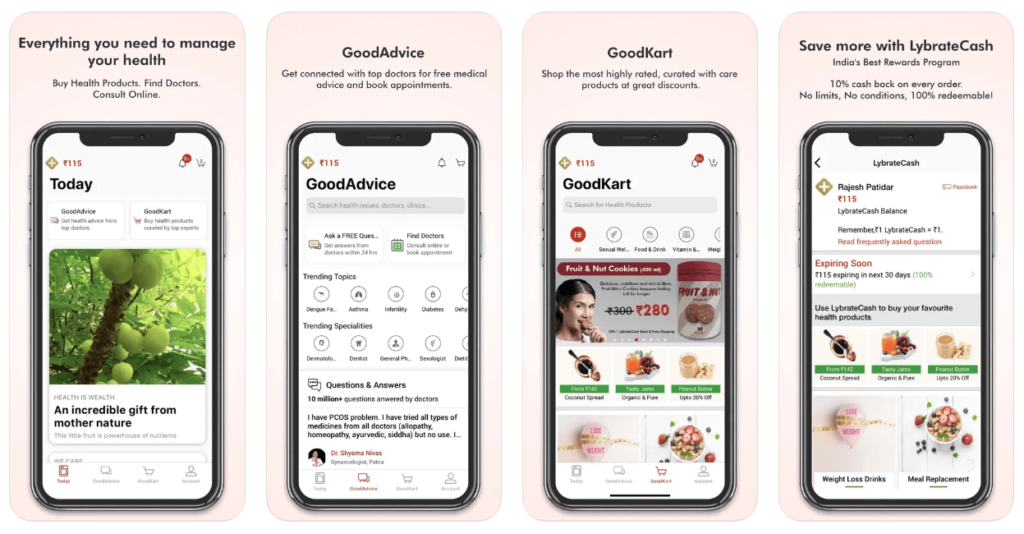 iPhone Rating: 4.1 stars
Android Rating: 4.2 stars
Description + Features:
Lybrate is another popular telemedicine app. A Delhi-based startup connects patients with doctors by locating those in their area and connecting them directly. Lybrate, which is available on both iOS and Android, offers services such as online consultation, appointment booking, and lab test booking. In addition, there is an online Q&A forum and quizzes to raise awareness.
You can communicate with your doctor via video call using the Lybrate app, and you can also book an appointment through the app. Lybrate connects you with over 150,000 professionals who can help you.
Mr. Ratan Tata invests in several startups and has extensive experience establishing and growing small businesses. Lybrate lab+ is a service that allows patients to submit samples online and receive lab results at home.
Excellent EMR software that is extremely comprehensive.
A simple and easy-to-use practice management tool.
Lybrate consults with 90,000 highly trained medical experts.
Other features include an invoice, patient information management, referral management, appointment management, and prescription/medicine management.
Consultation Fee: Consultation fees begin at 950, and monthly memberships of 500 for three months and 2500 for a year are also available.
Cost to download: Free
Pros and Cons:
The app is easy to use and has an excellent interface.
The staff is friendly and courteous.
Lybrate's service and support are abysmal.
I reluctantly scheduled a Paediatric appointment through Lybrate.
In some cases, no or incorrect information can be provided.
3. Mfine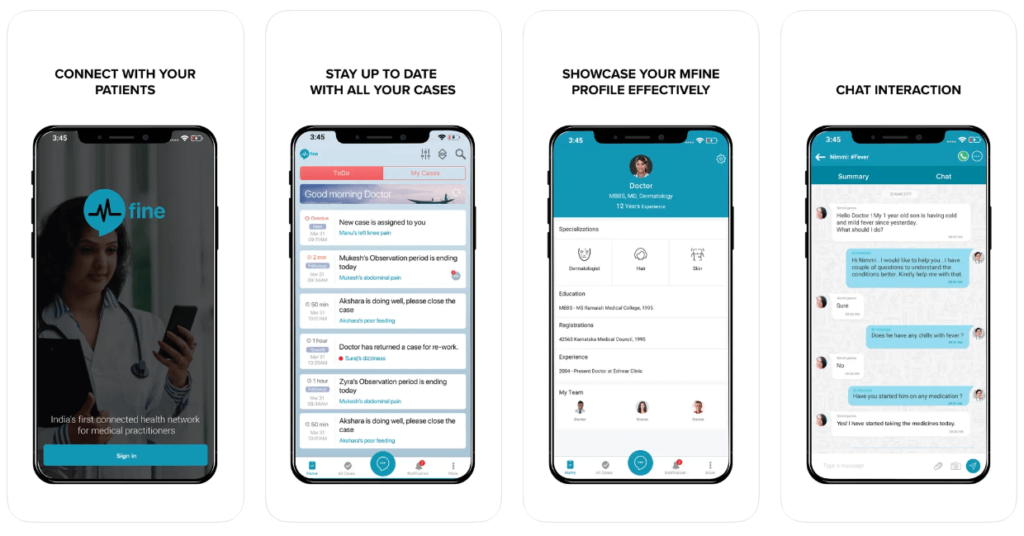 iPhone Rating: 4.2 stars
Android Rating: 4.4 stars
Description + Features:
Mfine is a healthcare platform that provides professional diagnostics as well as telemedicine. It offers services such as at-home lab tests, X-ray and scan booking, online consultation, and medication delivery. In addition, the app provides self-evaluation services for chronic medical conditions such as diabetes, PCOD, cardiac health, and others. Users can also use an Al-based assistant to learn more about their symptoms.
Mfine is a mobile health platform that connects patients with branded hospitals to provide on-demand healthcare services. Its AI platform improves doctor productivity and diagnosis quality. Patients can reach quality doctors in 10 minutes by using the Mfine app, consulting with them, and receiving prescriptions.
Doctor consultations, lab tests, basic, complete, advanced, and comprehensive diagnostic plans, and lifestyle health assessments are all available through MFine.
Consult Doctors Online Immediately: There are no registration fees.
FREE follow-up for 5 days.
Doctors who speak Hindi, Telugu, and English
Video consultation, phone call, or online chat with a doctor
Instant, secure, and safe.
Choose from Online Doctors in more than 30 specialties.
Lab tests at home or the clinic, as well as home health checks:

There are no pick-up fees.
Schedule an X-Ray, Ultrasound, or MRI scan at the center.
Free sample collection from home.
Online reports are delivered within 24-48 hours.
Online consultation with doctors is included.
Only on MFine will you find the following exclusive features:
FREE risk assessment software
Tracking infectious diseases
Counseling for mental health
Electronic health records
Subscriptions for health care

Primary care is provided by physicians, pediatricians, gynecologists, dermatologists, and dietitians. Online Consultation is available:

Cold, fever, headache, and vomiting
Autism, child nutrition, growth, and development
Period irregularities, PCOS, and thyroid problems
Acne, hair loss, eczema, and hives are all symptoms of acne.
Diabetes diet, weight loss, weight gain

Diabetologists, Cardiologists, Neurologists, Pulmonologists, Orthopaedic, and Oncologists provide ongoing and chronic care. Online Consultation is available:

Diabetes, hypertension, and arthritis
Heart problems, breathing difficulties
Cancer and neurological disorders

Get an expert online doctor consultation and a second opinion from general surgeons, gastroenterologists, urologists, nephrologists, and dentists:

Constipation, gas, and acidity
Appendix removal, hernia repair, and piles surgery
Kidney stones, urinary tract infections, and erectile dysfunction
Dental problems

Everyone Should Get a Health Check:

Full-Body test – Basic, advanced, and all-inclusive Condition
Thyroid, diabetes, PCOD, vitamin profile, and dengue screening are examples of evidence-based tests.
Checks for Organs – Kidney and liver function
Smoker's test and alcohol screening are part of the lifestyle screening.
Stress, allergies, obesity, and cardiac problems are all risk factors.
Online Doctor Consultation in more than 30 specialties.
Consult an Online General Practitioner for Cough and Fever.
Consultation with an Orthopaedist or a Bone Doctor online.
Consult a gastroenterologist online for any gastrointestinal issues.
Consultation with an andrologist online.
Online ENT Doctor Consultation
Online Consultation with a Dermatologist for Skin and Hair Issues
Online Eye Doctor Consultation
Online Counselling from Mental Health Professionals and Therapists.
Diabetologists provide online consultations.
Consultation with a Neurologist Online
Consultation with a General Surgeon via the internet.
Consult a cardiologist or a Heart Specialist online.
Consultation Fee: Start at Rs 249 for consultations and Rs 299 for tests.
Cost to download: Free
Pros and Cons:
Enhanced the flow of lab test bookings. You can browse over 1000 tests and book with top labs for the best price.
Video call quality has been improved.
It is not possible to add multiple lab test packages at the same time.
It does not allow you to add new tests to an existing package.
The cart is not accessible from every page.
There is no such thing as "order history."
Read More: Online Medicine Delivery App Development Cost and Features
4. Tata Health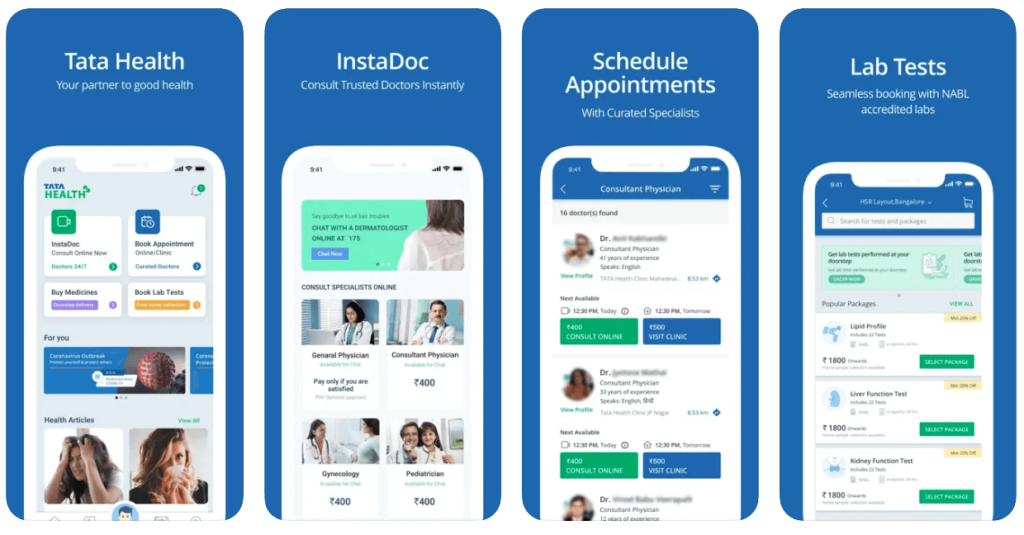 iPhone Rating: 4.8 stars
Android Rating: 5.0 stars
Description + Features:
Tata Health is a telemedicine app that provides services such as online consultation, appointment booking, lab tests, and medication delivery. It also has a Health Locker that allows users to store medical records online.
The app also publishes health articles for patients to help them live healthier lives. Patients can also use the app to read health articles and learn how to live a healthier lifestyle. Patients can also read health articles on the app to learn how to live a healthier lifestyle.
It provides access to the best doctors for any medical problems. Tata Health delivers comprehensive care right to your door. Consult with top doctors at your leisure via video calls or chat. With the 'My Doctor' Package, you can get 24×7 Unlimited Consultations with General Medicine Doctors.
Consultation Fee: Their consultation fees begin at $100 and include 24-hour access to doctors. For Rs 100, the platform provides 24×7 chat consultations with a general medicine professional.
Cost to download: Free
Pros and Cons:
Consult with verified doctors online via chat or phone to get answers to all of your healthcare-related questions.
Excellent in terms of service; the doctors are pleasant and readily available at any time of day.
The customer service representative was extremely helpful in explaining the steps. It will be beneficial to make a prominent note for first-time users.
A patient may have difficulty deciding which specialty to seek treatment for his or her symptoms.
The app does not support dark mode, which puts a strain on the eyes.
5. Doctor 24×7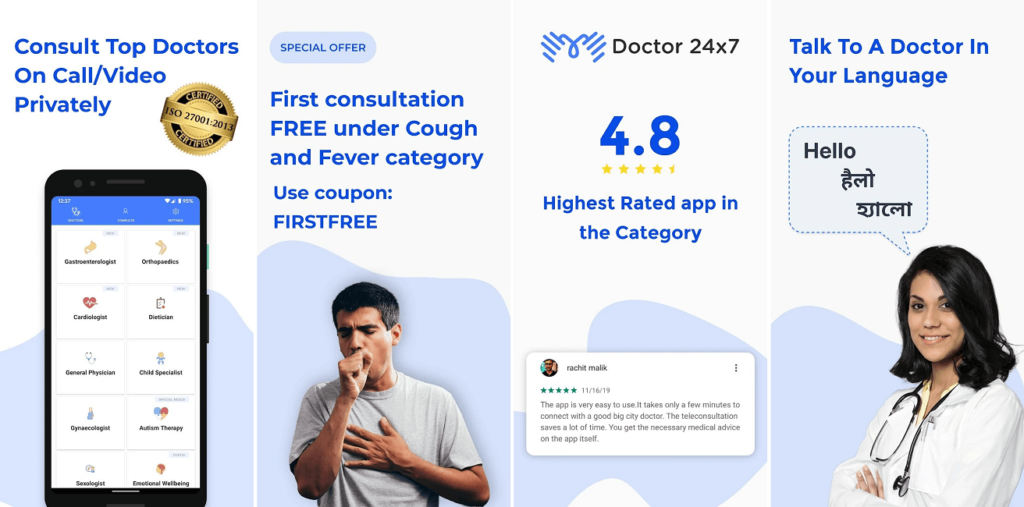 iPhone Rating: 4.8 stars
Android Rating: 4.6 stars
Description + Features:
Doctor 24×7 focuses on connecting patients with doctors via teleconsultation and provides diagnosis as well as a free follow-up within three days of the consultation. The app claims to have treated over 5 lakh patients and has 24×7 doctor support.
Doctor24x7, an ISO/IEC 27001 certified app, instantly connects you with top-rated doctors via call/video. On the app, you can get answers to all of your health questions, medical advice, and prescriptions in minutes.
It provides a doctor consultation in the specialty of cough and fever.
Consult an on-call big-city doctor right away. Connect with a specialist doctor right away and explain your health concerns.
Choose a specialty based on your symptoms (e.g., General Physician, Child Specialist, etc.).
The doctor patiently listens to your health concern and sends you a digital prescription in-app and via email.
If necessary, follow up with the doctor for free within three days.
Ear Nose Throat (ENT), Eye Doctor, Allergy & Asthma, Blood Disorder, Cardiologist, Physiotherapy, Oncologist, Urologist, Orthopaedics, and Dentist are among the ten new specialties added to Doctor24x7.
Added a feature for online medicine delivery.
Book pathology/radiology tests and full-body health checkups/packages, including ECG, diabetes, kidney/liver function tests, and others online.
Consultation Fee: The patient's first consultation via the app is free after downloading the app. The consultation fees range between $100 and $600, depending on when you call the doctor.
Cost to download: Free
Pros and Cons:
Verify each doctor's license and ensure they adhere to the highest clinical standards.
To handle online consultations, all doctors are highly specialized in their fields and have undergone extensive training.
Only work with excellent doctors from India's top cities.
New ideas are being implemented here, but the number of tie-up doctors is minimal.
6. DocOnline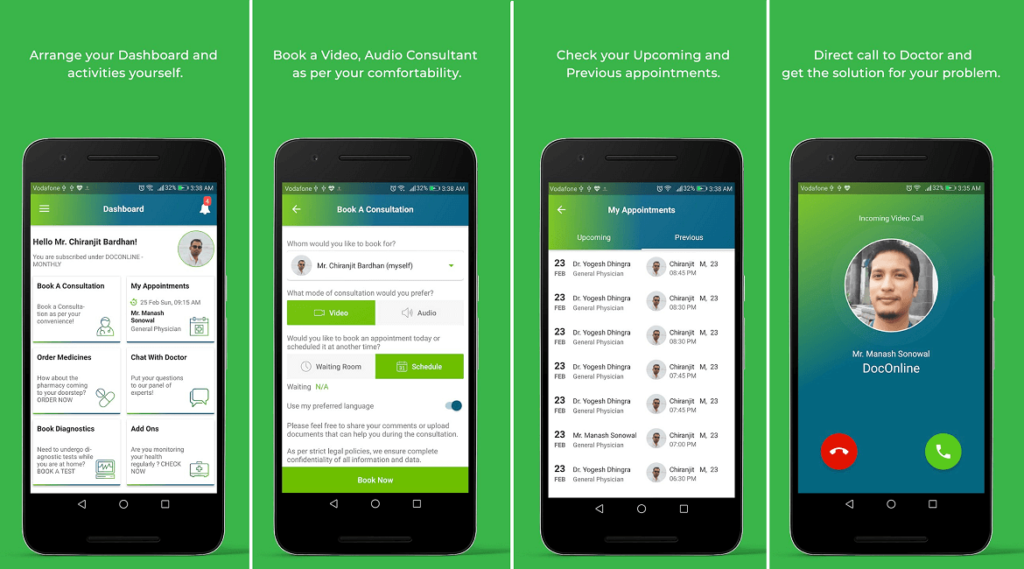 iPhone Rating: 1.0 stars
Android Rating: 3.8 stars
Description + Features:
DocOnline Health is an online platform that quickly connects patients with Doctors via chat/audio/phone/video. Customers can book appointments, consult in their preferred language, view health records, have medications delivered to their homes, and easily access diagnostic services.
After the doctor's consultation, if necessary, doctors prescribe medications or diagnostic tests. Choose from various Diagnostic Tests/Packages or Place an Order for Medicines. Get these tests performed at your location and continue with follow-up consultations as needed. Using DocOnline allows you to easily connect with a doctor at a time and location that is convenient for you.
DocOnline's user-friendly and intuitive platform quickly connects employees with certified and experienced Doctors via chat and audio/video capabilities. They can also add immediate family members, access health records, and receive unlimited consultations for the duration of their subscription!
Doctors are available for live chat.
Online Doctor Appointment
Contact a Doctor within 15 minutes.
Consultation with doctors via audio/phone call and video for you and three family members
Keep medical records.
Read on for health advice.
Ordering Medicines and Getting Lab Tests Done Easily
Consultation Fee: DocOnline offers 'Unlimited Online Doctor Consultations' for just Rs. 25 per month.
Cost to download: Free
Pros and Cons:
256-bit data encryption. Data privacy policies are strict. You are the sole owner of your data.
Consultations via video, audio, and chat are very simple to use with the DocOnline Doctor app.
Your Personal Health Record is kept in one place, is easy to access, and allows you to review previous medical interactions.
Get an unlimited number of online doctor consultations. Connect with all of your family members and assist them in maintaining their well-being. DocOnline can become your family doctor thanks to our data analysis.
The back-end team is extremely responsive and quick to resolve issues.
When attempting to chat, the app displays no notifications.
Transparency in how the doctor works is an issue.
7. 1mg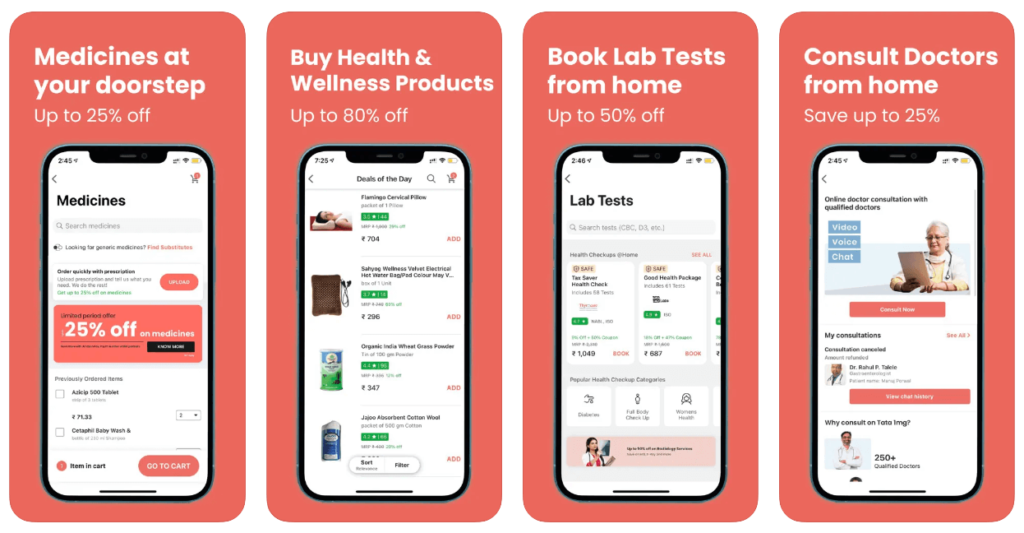 iPhone Rating: 4.6 stars
Android Rating: 4.4 stars
Description + Features:
India's leading mobile healthcare platform allows Indian consumers and caregivers to choose the best healthcare service at the best price. Tata 1mg has been instrumental in making healthcare more accessible, affordable, and understandable to all. The company helps customers learn more about their medications and find cost-effective alternatives.
1mg.com provides an online platform for all of your health-related needs. Get allopathic, ayurvedic, homeopathic medicines, vitamins, nutritional supplements, and other health-related products delivered to your door.
1mg is a consumer healthcare digital platform that makes healthcare more accessible, understandable, and affordable. It enables users to obtain information about and purchase medications prescribed by doctors. Users can search for drugs based on their ailments, class, company, and brands.
Its doctor platform aims to transform how consumers find the right healthcare professional, while its diagnostics service brings transparency and cost-effectiveness to lab tests.
The company embodies the spirit of public service, with the goal of empowering Indian consumers and caregivers to choose the best healthcare service at the best price. Tata 1mg has made a name for itself across the country as a pioneer and leader in the digital healthcare space.
Consultation Fee: Consultation fees begin at Rs. 46 per month. The price is Rs 165 for three months. And it costs Rs 275 for six months.
Cost to download: Free
Pros and Cons:
All orders placed through the 1mg search platform are delivered to your door for free.
It provides cashback on medications.
Book any lab tests and preventive health packages from certified labs and have them performed in the privacy of your own home.
You can get a diet plan that works for you and consult with our premium care diabetologists for free.
Sometimes defective products arrive.
The user interface is extremely poor.

8. Netmeds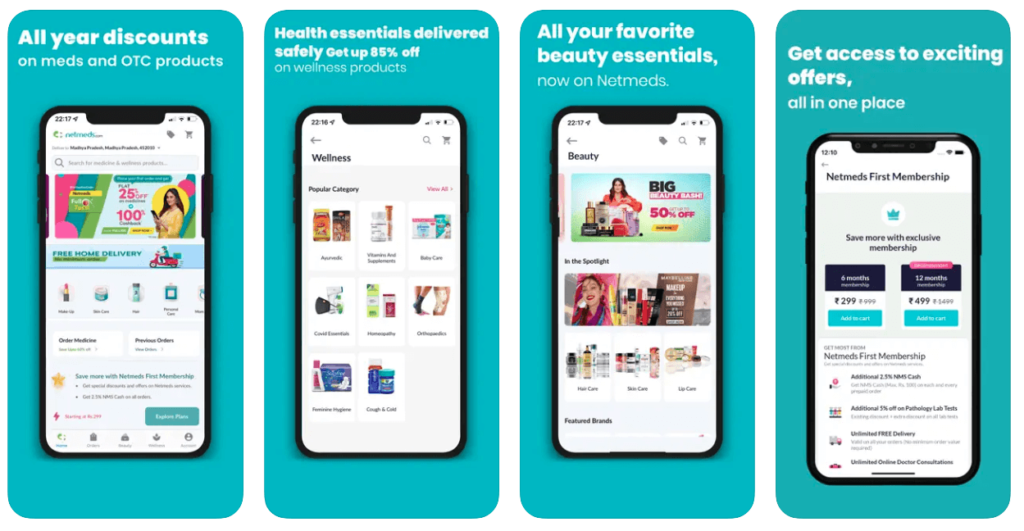 iPhone Rating: 3.8 stars
Android Rating: 4.4 stars
Description + Features:
Netmeds.com, India Ki Pharmacy, is brought to you by Dadha & Company, one of India's most trusted pharmacies with over 100 years of experience in dispensing high-quality medications.
Netmeds is an online pharmacy that sells prescription medications, over-the-counter medications, and health-related products. Additionally, the company employs certified pharmacists who review the prescriptions uploaded by customers prior to dispatching their orders.
Netmeds offers a Reward Points Program in which you can earn points on all of your purchases. Once you have accumulated enough points, you can convert them into earnings and use them to place future orders.
Netmeds.com makes a wide range of prescription medicines and other health products easily accessible throughout India. Even second and third-tier cities and rural villages can now obtain the most up-to-date medications. Online buyers can expect significant savings because they offer generic alternatives to most medications.
Netmeds.com builds on a century of success in the pharmaceutical industry. Netmeds.com not only offers a wide range of medicines organized into various categories, but they also offer a wide range of OTC products such as wellness products, vitamins, diet/fitness supplements, herbal products, pain relievers, diabetic care kits, baby/mother care products, beauty care products, and surgical supplies.
Consultation Fee: Here, the minimum fees are Rs 40 – 100 for consultation, followed by free follow-up consultation.
Cost to download: Free
Pros and Cons:
The Netmeds app is simple to use.
There are vast collections of medicine available.
Alternative medications with the same generic name are available.
Provides a 10-15% discount.
Deliveries are taking longer than expected.
Orders are frequently declined.
Refunds are not automatic, and you must contact customer service to obtain one.
Request a prescription for each and every medication.
After rejecting the prescription, they attempt to persuade you to consult with their doctors online for an additional 400Rs.
Even if you buy medicines worth Rs10,000, you must pay for delivery.
Their pharmacist never accepts the prescription you gave them all at once. You must persuade them to approve the prescription provided by your physician by calling them.
9. Portea
iPhone Rating: 4.2 stars
Android Rating: 3.7 stars
Description + Features:
Portea, a Bengaluru-based online medical consultation app, allows doctors, nurses, and physiotherapists to come to the patient's home. The app also offers home lab tests and medical equipment rental services.
It is currently available in 21 cities across India. Patients who are unable to travel to hospitals can be monitored by doctors and medical professionals. Smartphones are used to transfer patient data to an EMR platform that employs predictive analytics to better understand health trends.
Portea has begun to use point-of-care devices and remote monitoring equipment in the homes of patients. When Portea clinicians visit a patient, they use diagnostic tools to collect patient data, which is then uploaded to an EMR platform via smartphones.
Portea Medical provides compassionate, high-quality care. They bring high-quality medical care to patients' homes with the goal of making primary care not only more accessible but also more affordable and responsive to patients' needs.
Portea enables the user to have –

Intensive care.
Diabetes treatment.
Care for the elderly.
Physiotherapy.
Provide medical supplies.
Laboratory examination.
Nursing assistance.
Make available trained attendants.
Mother and child care
Consultation with a doctor
Consultation on nutrition and diet.
Counseling.
Consultation Fee: It starts from Rs 100 per consultation.
Cost to download: Free
Pros and Cons:
Patients who are unable to travel to the hospital for various reasons should be provided with alternative benefits.
Provide a plethora of features, such as consultation, various care, counseling, lab tests, and so on.
The battery consumption of this and related apps is excessive.
There is no registration option for newcomers.
Does not work properly. There are a few options for entering patient data.
There is no proper value for patients.
Download Links: Android | iOS
10. MedPlus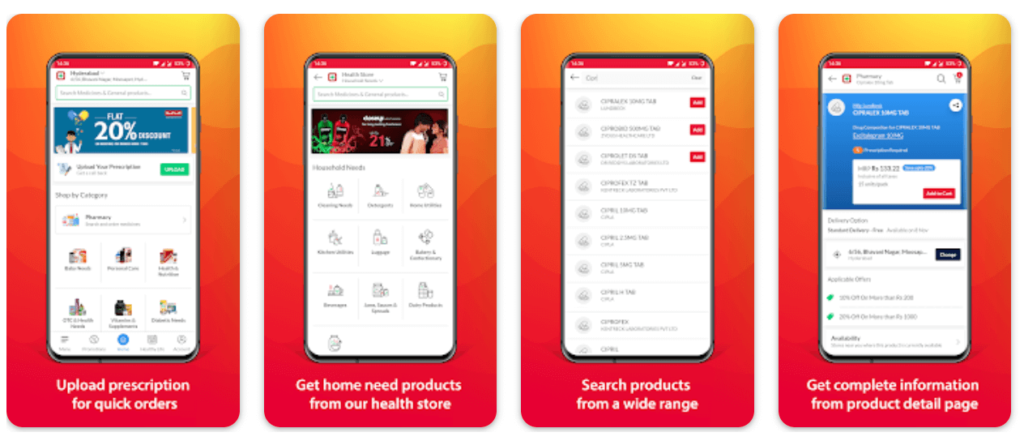 iPhone Rating: 4.5 stars
Android Rating: 4.4 stars
Description + Features:
MedPlus Health Services Limited, or simply MedPlus, is the country's second-largest pharmacy retailer in terms of revenue from operations and the number of stores opened and operated. The company's products include pharmaceuticals, wellness products such as medical devices and testing kits, and fast-moving consumer goods such as personal care products, baby care products, soaps, detergents, and sanitizers.
The company began with 48 stores in Hyderabad and has since expanded to a network of over 2,236 stores spread across Tamil Nadu, Andhra Pradesh, Telangana, Karnataka, Odisha, West Bengal, and Maharashtra. MedPlus had 546 stores in Karnataka, 475 stores in Tamil Nadu, 297 stores in Andhra Pradesh 474 stores in Telangana, 221 stores in Maharashtra, 89 stores in Odisha, and 224 stores in West Bengal as of September 31, 2021. This is a significant increase from the 2,081 stores that were open on March 31, 2021.
Using the MedPlus Mart App, you can get the best prices on genuine medicines, baby, nutrition, healthcare, personal care, diabetes, and other specialty products. This app gives you convenient access to all of the services offered by MedPlus pharmacies from the comfort of your own home via an easy-to-use interface.
You can – purchase prescription-only medications.
OTC medications.
Household medical equipment was required.
Consultation Fee: At MedPlus, you can choose to have one free doctor consultation with any General Medicine doctor. Once the reports for all tests in the selected package are generated, you can schedule a doctor consultation. You will receive a coupon code via SMS and E-mail once the reports for all tests in the booked package are completed. This coupon code entitles you to a complimentary consultation with any General Medicine (General Physician) doctor at MedPlus. You can present the coupon code at any MedPlus Clinic when scheduling a doctor appointment, or you can enter it at the time of checkout when booking a doctor consultation at www.medplusmart.com or the MedPlusMart mobile app.
Cost to download: free
Pros and Cons:
You can choose to book an appointment at a time convenient for you within 30 days of receiving the coupon code.
Find medications and even alternatives that aren't available in our area.
There are 51 tests with 91 parameters available.
The app is simple to use.
Medicine is delivered within 24-48 hours.
A login problem occurs.
The app adds the location address as well as the delivery address automatically.
11. Ask Apollo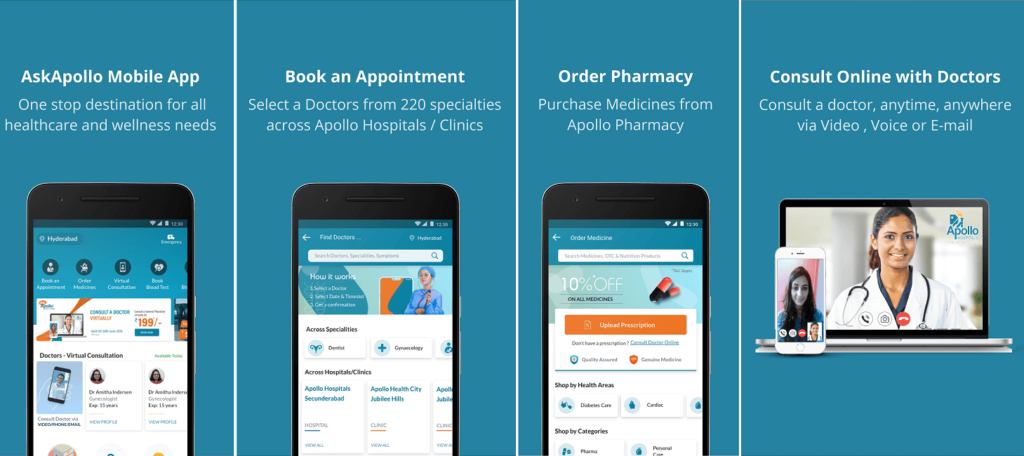 iPhone Rating: 2.7 stars
Android Rating: 3.1 stars
Description + Features:
Ask Apollo is Apollo Hospitals' virtual consultation service. It links billions of patients to the most advanced healthcare network in Asia. It is a patient-centered service that allows patients to consult a doctor whenever and wherever they want. It's simple and engaging. Users can communicate with doctors face-to-face via video conferencing or via voice call or email from anywhere in the world. All with the push of a button.
Ask Apollo provides the user with a reliable source of personalized health and wellness advice that can be accessed from anywhere at any time. It is the first service in India to use evidence-based medicine to ensure clinical quality. It is also the only online consultation platform with a dedicated medical response center staffed by Family Physicians to provide virtual consultations to users 24 hours a day, seven days a week.
Users can also consult Apollo Doctors across all specialties and super specialties. For the first time, patients with severe health conditions can consult a multi-specialty board of doctors from Apollo Hospitals virtually. Ask Apollo has one of the most user-friendly website interfaces, with the fewest touch points in the patient journey.
We are developing the world's most advanced and integrated healthcare solution through Ask Apollo. Ask Apollo ensures a Continuum of Care for a Healthier and Happier Future by focusing on accessibility, convenience, and patient safety.
Ask Apollo for a nephrologist or rheumatologist.
Dermatologist.
Pediatrician.
Urologist.
Psychiatrist.
Oncologist.
Orthopedics in children.
Neurologist.
Cardiologist.
Endocrinologist.
Consultation Fee: You can use Ask Apollo to schedule doctor appointments near you at Apollo Hospitals, Apollo Clinics, Apollo Spectra, Apollo Cradle, Apollo Fertility, Apollo Sugar, and Apollo Dental, and the consultation fees will be charged based on the issue.
Cost to download: Free
Pros and Cons:
Doctors are available around the clock.
More than 3.5 million diagnostic tests are performed each year.
There are over 700 collection centers and laboratories.
Diagnostic solutions that are both high-quality and affordable.
Test results are delivered quickly and precisely.
Many medical specialties are available under one roof.
Prescriptions can be filled online at any time and from any location.
You can easily order medications and schedule tests online.
The app is not user-friendly, and the options for customer service are limited.
The app frequently becomes stuck, and scheduling issues arise.
Every time it displays an error, something went wrong.
12. CallDoc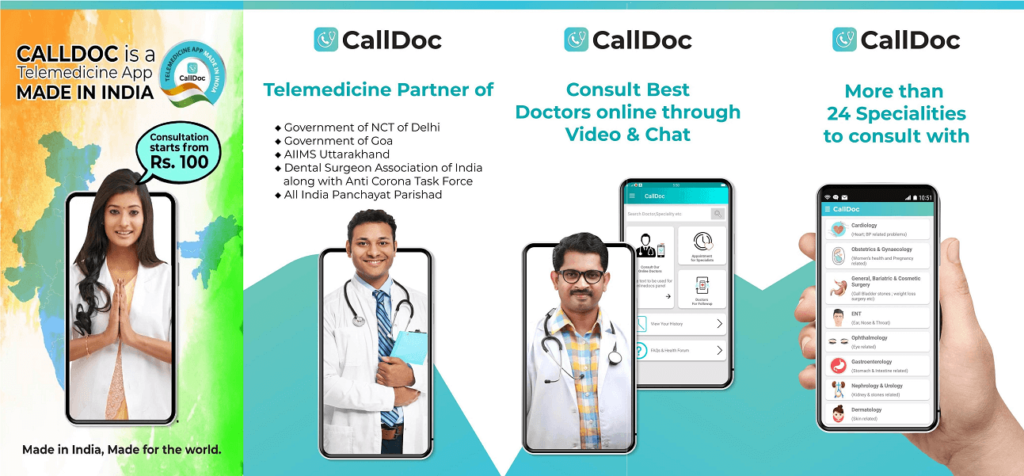 iPhone Rating: 5 stars
Android Rating: 5 stars
Description + Features:
Calldoc Healthtech Private Limited is a Strike Off company that was founded on September 19, 2017, and has its registered office at No. 201, Green Residency, 14, Kensington Cross Road, Ulsoor, Bangalore Bangalore Ka 560008 In. It has been in operation for 4 years and 10 months and has a paid-up capital of 1.00 lakh. According to MCA records, this company has two directors as of June 27, 2022.
CallDoc App is a mobile-based digital solution that provides patients with real-time access to doctors at their convenience. The patient connects to the doctor via video/audio/chat and receives the consultation and e-prescription over the phone using the CallDoc app.
Read More: e-Prescription Software and Mobile App Development- Cost & Features
CallDoc is a Teleconsultation App that is changing the way Indians approach health, fitness, and medical consultations. CallDoc connects you to the best doctors from various trusted hospitals and clinics in India from the comfort of your own home at any time of day or night. They have over 24 specialties to choose from and can easily consult. There's no need to be concerned about not getting an appointment. There will be no traffic jams. No more waiting in lines at clinics. With the CallDoc App, you can consult with a doctor of your choice 24 hours a day, seven days a week.
Patients do not need to waste time engaging with manual chatbots; instead, they can immediately select a doctor and schedule a video consultation. CallDoc understands that the relationship between a patient and a doctor is very sacred and difficult to completely replace by a machine. As a result, CallDoc's back-office supports its users around the clock to ensure a human touch.
The Government of NCT of Delhi and the Government of Goa have both chosen CallDoc as their telemedicine partner. CallDoc has also provided services in Uttarakhand through a partnership with AIMS. During the lockdown, CallDoc received over 3000 consultations per day, proving the strength and resilience of its technical infrastructure and back-office support.
Consultation Fee: The CallDoc app now offers free medical consultations to users.
Cost to download: Free
Pros and Cons:
An excellent way to combine e-government and healthcare services on a single platform.
The strength of CallDoc is that it allows patients to have real-time video consultations with the best doctors.
CallDoc provides a one-stop shopping experience for patients, doctors, hospitals, and businesses. Innovative features include online consultation, doctor forums, follow-ups, lab tests, pharmacies, and corporate health and wellness.
CallDoc offers tailored software as a service solution to hospital chains, small clinics, and even individual doctors who want to participate in the digital revolution.
The server is constantly busy.
This application is not functioning properly, and it is not incorrect to state that the Delhi Government Health Department does not check or verify it regularly.
Best Telemedicine Websites in India
13. SmartMedics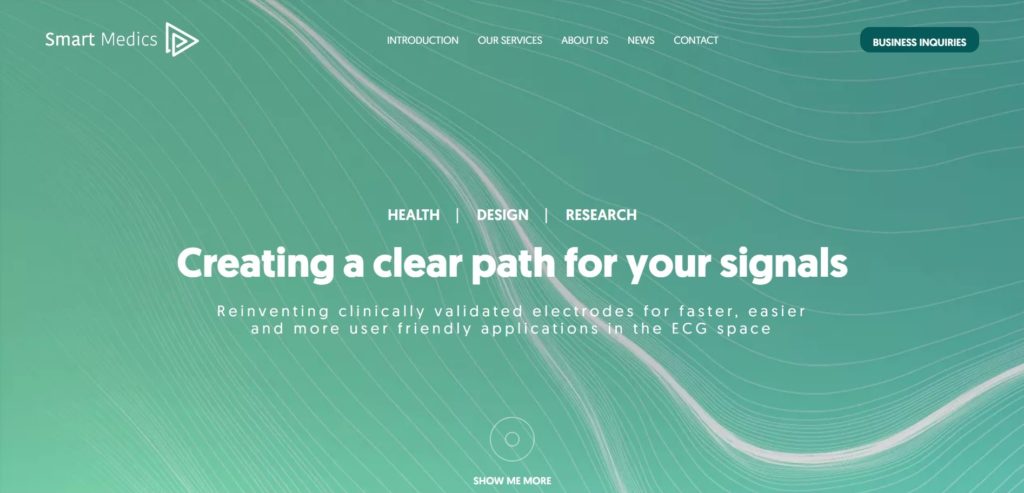 Google Rating: 5 stars
Description + Features:
SmartMedics is a privately held digital healthcare firm based in Warsaw, Poland. Our team includes R&D, design, engineering, data science, software, quality, and healthcare professionals with relevant clinical experience.
SmartMedics developed the first simultaneous 18-lead ECG patch on the market, complete with a dedicated device and mobile app. The patch is wireless, radiolucent, and can be applied in less than 15 seconds. SmartMedics' mission is to detect cardiac abnormalities for use in home monitoring and cardiac telerehabilitation, with algorithm development as our future focus.
SmartMedics is reinventing ECG electrodes with our wearable health monitoring solutions, which include algorithms that analyze each and every result with the smallest margin of error. The SmartMedics lab is outfitted with screen printing, material preparation, UV and thermal curing, and an examination area for testing our multi-lead ECG electrode patches. SmartMedics prints large-scale, medical-grade electrode patches for ECG applications in diagnostics, monitoring, and rehabilitation using screen printing technology. The patches are wireless, radiolucent, and can be applied in less than 15 seconds.
Consultation Fee: There is no such thing as a consultation fee. You can buy medicines online at a 20 percent -22 percent discount off retail prices using an online pharmacy platform. They deliver in several Indian cities for free. Orders are shipped from licensed pharmacies, and medicines are 100% genuine.
Pros and Cons:
Comfortable and adaptable mobile health devices that use a dedicated smartphone app to monitor your biosignals.
Material testing in-house to ensure user-friendly quality in our multi-lead patches.
Continuous innovation is enabled by our on-site lab, which houses cutting-edge technology.
AI algorithms are being developed to analyze your ECG signals and provide real-time feedback, whether in the hospital or home.
All doctors should be able to communicate with their patients online at any time and from any location.
Both the patient and the doctor find it difficult to register on this website.
The user interface (UI) is not particularly user-friendly.
Despite repeated messages, there was no response from the helpdesk.
Web Link: Smart Medics
14. Docttocare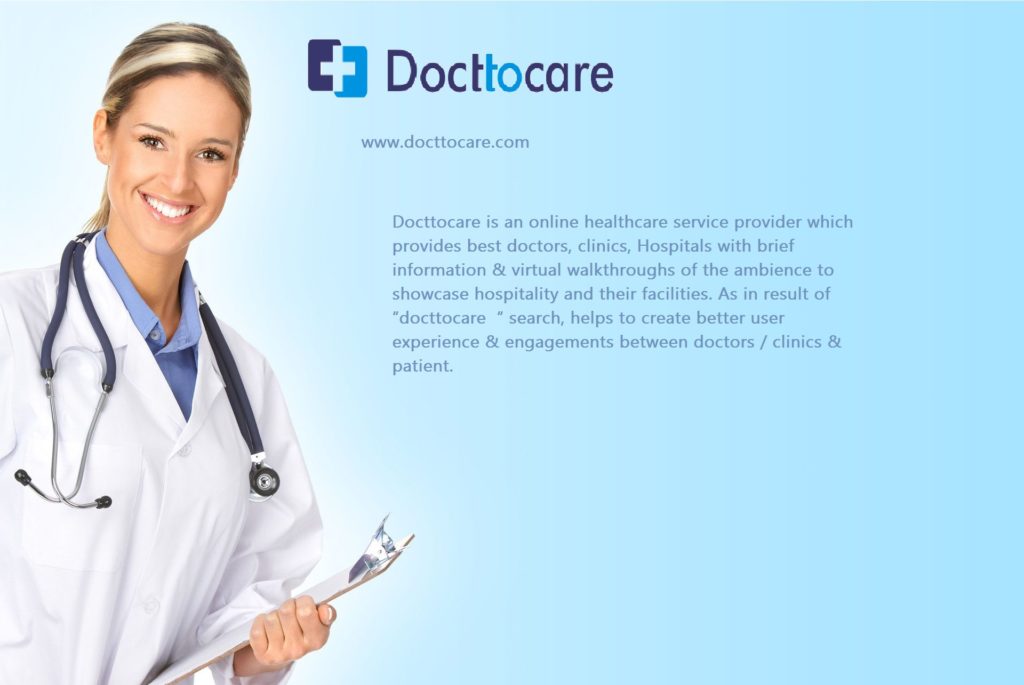 Google Rating: 4.0 stars
Description + Features:
Docttocare debuted its services at NASSCOM Bangalore in 2018. Docttocare is a provider of online healthcare services. Docttocare informs users about the best doctors, clinics, hospitals, and diagnostic centers. The platform also provides virtual tours of the ambiance to highlight hospitality and its facilities. It simplifies appointment scheduling and ensures online appointment confirmation via phone, SMS, or email.
Docttocare is a leading healthcare online portal that allows users from non-metropolitan areas to access and book appointments with doctors and hospitals in major cities. The Docttocare app guides users through the process of locating the best doctors/hospitals and scheduling appointments on the desired date. Docttocare provides dental, gynecological, dermatological, ENT, ayurvedic, and homeopathic care.
Docttocare is also making life easier for doctors. Docttocare assists doctors in increasing the visibility of their services and also provides features such as seamless integration with online payment. It also allows doctors to access patient records from anywhere, remind patients about appointments, and manage the clinic via the Docttocare dashboard.
Instant online ambulance booking – This feature allows users to book an ambulance online instantly. Once booked, the user can view the fleet's current status, the ambulance's arrival time, and the estimated travel time.
Blood Bank Service – Allows users to check the availability of bold groups at the hospital.
Manages health reports – Docttocare allows users to search, compare, and evaluate health records and prescriptions, as well as share them with doctors, making the platform user-friendly.
Simplifies the process of selecting a doctor or medical center – Docttocare allows users to choose the best doctors, clinics, or hospitals based on ratings and assists them in making an informed decision. It also offers a virtual 3D panoramic tour of the hospital, giving users a good idea of what to expect before visiting the facility.
Docttocare also provides free appointment cancellation and rescheduling.
Consultation Fee: Their fees typically range from 150/- to 199/-.
Pros and Cons:
Free cancellation and rescheduling with the doctor.
Docttocare enables users to select the best doctors, clinics, or hospitals.
These websites can assist you in researching your medical conditions, understanding possible treatment plans, and making informed decisions.
Due to high traffic, websites occasionally come to a halt.
Web Link: Docttocare
15. mChemist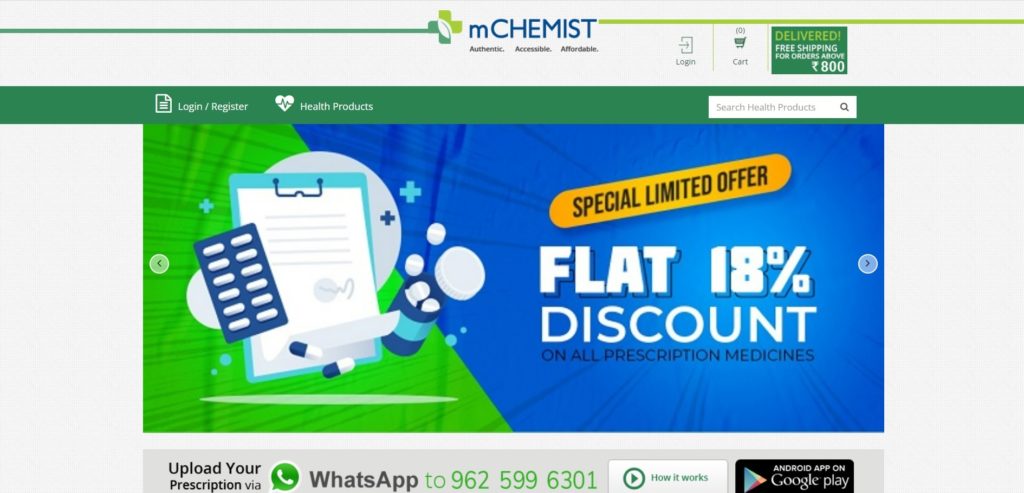 Google Rating: 4.5 stars
Description + Features:
mChemist modernizes the traditional method of purchasing medicines by offering users a fully functional online prescription medicine purchasing service. It makes the purchase and delivery of prescribed medications and healthcare products easier. It involves quick and easy steps to order medicines online to provide more convenience to users. Our online pharmacy gives customers access to low-cost medications while also providing excellent customer service and support.
mChemist is a well-organized store that offers a complete range of medicines and healthcare products that are 100% authentic and from well-known brands. Furthermore, mChemist provides appealing discounts on the purchase of prescribed medications as well as health supplements. It provides maximum affordability and convenience to users in the shortest amount of time.
mChemist promises to deliver authentically and 100 percent original prescribed medicines to your doorsteps, making it easier to buy medicines online. It is the best place to organize your medications. Medicines, healthcare supplements, daily wellness aids, herbal supplements, and healthcare devices from well-known and reputable brands are available in the store. Upload your prescription to begin the purchasing process by following the step-by-step process.
It offers a variety of services, including:

Supplements & Orthopedic Protein
Herbs and Ayurveda
Diabetes Medical Equipment
Wellness
Receive notifications for medication dosages and prescription refills.
For confident purchases, use a secure payment gateway.
For your convenience, we accept cash payments.
Medicines and health products are delivered across India.
Purchase only genuine pharmaceuticals.
Consultation Fee: Consultation is not provided here, and product prices are determined by time and availability.
Pros and Cons:
They offer attractive discounts, coupon cards, and attractive offers on all purchases, from prescribed medicines to protein supplements to healthcare products.
In rural villages and third-tier cities, not only are new medicines scarce, but they are also expensive. These stores ensure that medicines are affordable and come with discounts.
They offer secure payment methods such as COD, credit/debit card, and internet banking, ensuring the security and confidentiality of your information.
Our Online Pharmacy was created with the user in mind. With an easy-to-use interface, you can complete your purchases quickly and easily.
Web Link: M-Chemist
16. TeleVital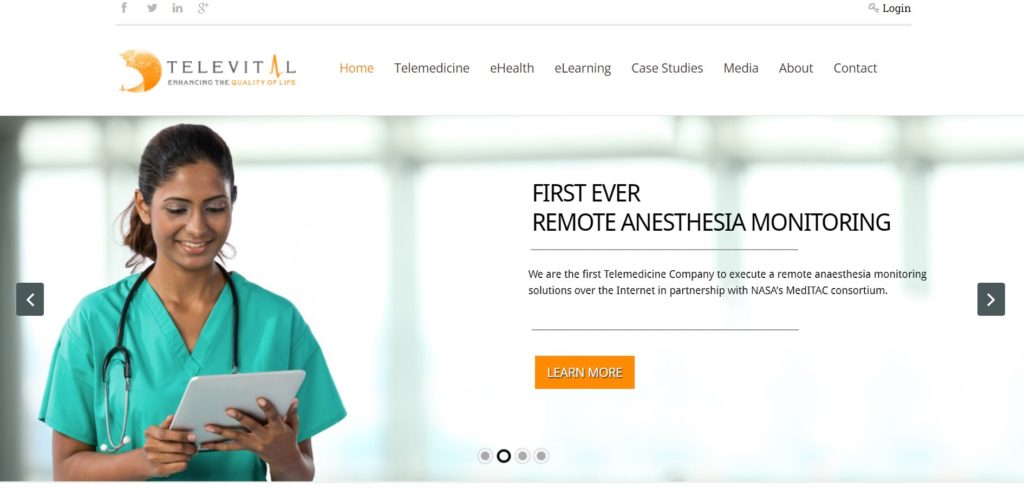 Google Rating: 2.5 stars
Description + Features:
TeleVital provides integrated Electronic Patient Medical records and real-time telemedicine software modules with a unique auto-recognition and configuration architecture that enables plug-and-play compatibility with a wide range of medical devices from various manufacturers.
As a patient is evaluated, all test data is made available in real-time to authorized healthcare providers anywhere in the world, and it is simultaneously and automatically stored in the patient's electronic medical record, which also includes the physician's diagnosis and other medical and demographic information.
Healthcare and education are two critical pillars of our society, and at TeleVital, we are committed to improving access to high-quality medical care and educational content, as well as increasing the efficiency of healthcare information systems and educational content delivery systems by leveraging advanced technologies.
The vision is to create and deploy cutting-edge platforms and e-solutions that enable people to access and share critical information in healthcare and education without regard for time or distance.
Various characteristics include:

A software framework that connects remote doctors, specialists, and equipment.
Server-based, browser-based standards (DICOM / HL7)
Architecture that is scalable
Secure remote access to patient medical data allows for remote consultation and second opinions.
EMR that is fully integrated
Optimal utilization and utilization of bandwidth, hardware, and devices
Works with both offline and online scheduling to ensure that teleconsultations run smoothly across the network.
MIS for administrators to collect teleconsultation and opinion statistics.
Online assistance with menu-driven software.
Consultation Fee: Remote consultation and fees are made possible by secure access to patient medical data from anywhere.
Pros and Cons:
Provide doctors with years of experience from a large community.
Online consultation and medication delivery are both possible.
Proper access to medicine benefits rural areas as well.
Scheduling is subject to change.
The user interface is not very good.
Web Link: Tele Vital
17. Rijuven (India)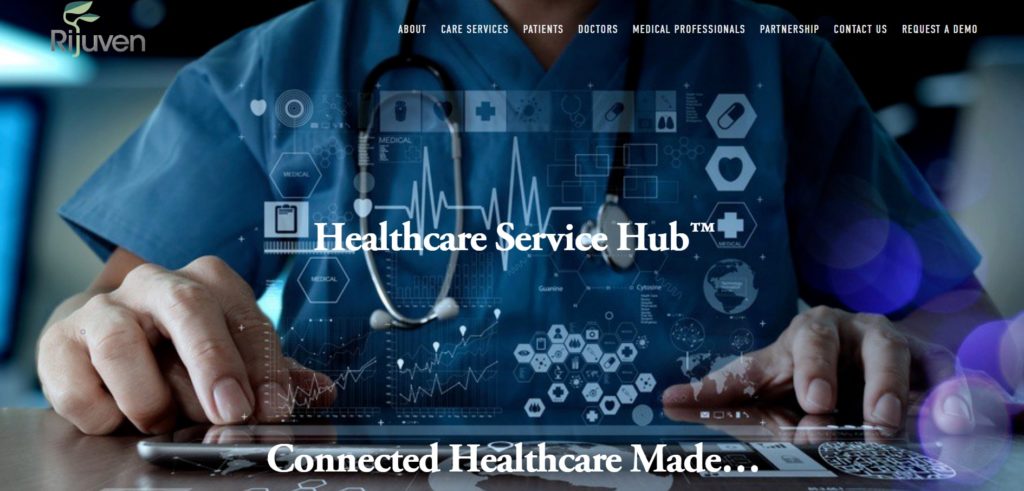 Google Rating: 3.5 stars
Description + Features:
RI is a social entrepreneur company that is introducing life-changing smart telemedicine concepts in India in collaboration with Rijuven US, with the goal of transforming and revolutionizing healthcare through innovative medical products. RI provides a plug-and-play medical platform that includes all infrastructures required to provide care to any individual, anytime, and anywhere, with on-the-spot health data analysis and EHR in 30 seconds. RI distributes its game-changing products and services, which include Cardio Sleeve, Rejiva, ifebris, Jebrill, Reevir, Clinic In-a-Bag, and Clinic-to-Door, after obtaining FDA clearance in the United States.
Patients can consult with a doctor via video for themselves or their dependents 24 hours a day, seven days a week. It is a cost-effective option for high-quality medical care.
Rijuven allows patients to book appointments with local doctors and other medical professionals quickly and easily, saving them the hassle of calling a medical office and ensuring doctors fill their schedules.
Doctors can provide in-home care for their patients by referring them to medical professionals who can perform physical exams, rapid tests, and lab work.
Doctors can also provide care at home by using remote patient monitoring.
Rijuven also streamlines workflows for all types of visits. Providers can offer their services to patients at their homes.
Other medical professionals, such as nurses, paramedics, and phlebotomists, can be part of the primary care provider's office being extended into the patient's home, where it is most convenient and comfortable.
Patients can see primary care physicians, pediatricians, allergists, OBGYNs, urologists, psychologists, dermatologists, dentists, and other specialists.
Consultation Fee: This is determined by the type of consultation/care selected by the patients.
Pros and Cons:
A multichannel care delivery platform that allows for both virtual and in-person visits.
Technology-enabled care delivery in which peripherals and analytics provide insights to improve care outcomes, experience, and efficiency.
Rijuven blankets the patient in healthcare delivery convenience, access, and flexibility.
Rijuven assists physicians in digitizing the patient journey by automating key touchpoints and serving as a hub for medical services.
Due to the extension of other work, doctors may not always be available on time.
Web Link: Rijuven
18. Express Clinics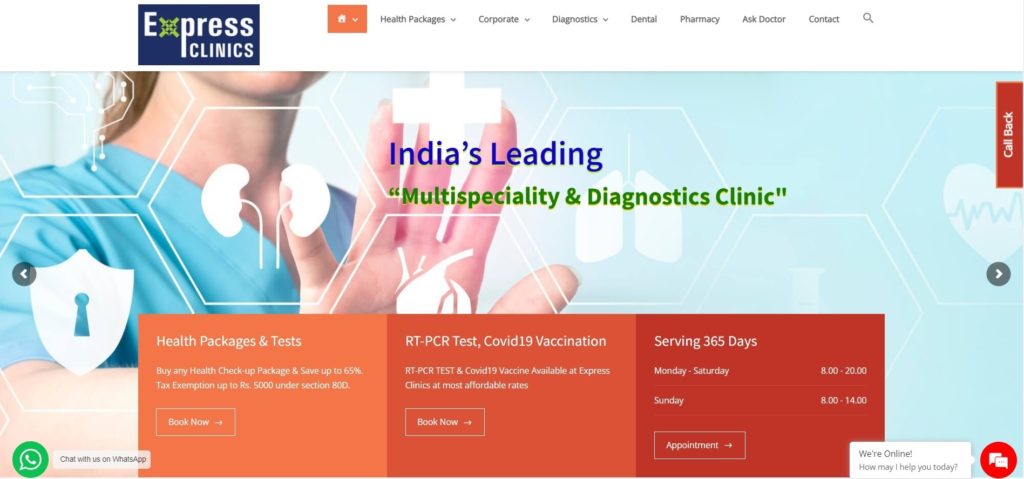 Google Rating: 1.4 stars
Description + Features:
Express Clinics is India's leading "Multispeciality & Diagnostic Clinics," with clinics in Pune, Mumbai, Navi Mumbai, Delhi, Gurugram, Noida, Ghaziabad, Bengaluru, Ahmedabad, Bhopal, Hyderabad, Jaipur, Lucknow, Nagpur, Nashik, and Surat, as well as a centralized laboratory in each location. Express Clinics provides integrated healthcare services such as pathology lab and doctor chain, preventive health & body checkups, and blood tests at reasonable prices.
Express Clinics are India's family health experts. We are establishing a network of clinics across India that prioritizes world-class care and customer convenience. Our goal is to be a dependable care provider in the patient's time of need, providing services of the highest quality and ethics.
We have one of the most extensive networks of Primary Care Clinics in India. We currently have 28 company-owned clinics in India, with plans to open many more in the coming years. We have a direct presence in four cities in India (Pune, Delhi, Mumbai, and Bangalore) and are also active in over 25 states and 400+ cities through our extensive partner network.
Express Clinics employs more than 200 doctors across the country. General practitioners, pediatricians, gynecologists, radiologists, cardiologists, optometrists, dietitians, and other professionals fall into this category.
Affordable Health Packages – Purchase any Health Check-up Package and save up to 65%.
Express Clinics is India's largest diagnostic center chain, pathology lab, and doctor chain.
Get Tax Exemption – Section 80D allows for a tax exemption of up to Rs. 5000.
RT-PCR TEST AVAILABLE – Express Clinics offer the most affordable RT-PCR TEST.
Vaccination against COVID-19 – Vaccination against COVID-19 Express Clinics PAN India offers the most affordable rates.
Executive health screening costs Rs. 1999.
Rs. 4699 for an express health check-up.
Express Pro-Health + + is priced at Rs. 4,899.
Express Pro Health Basic is priced at Rs. 1,999.
Express Pro Health Comprehensive is available for Rs. 20,999.
Full Body Exam costs Rs. 6,999.
Master Health Check-Up is priced at Rs. 2,999.
Preventive Health Examination for Rs. 999.
Senior Citizen Health Checkup is priced at Rs. 3,599.
Smart Women Package is priced at Rs. 3,999.
Consultation Fee: Rs.100 for online doctor consultation.
Pros and Cons:
Offer various types of health screenings in various packages.
Always perform unnecessary tests on patients in order to make more money.
Annual health checks can last up to 8 hours, which is a long time for patients.
Sometimes produces incorrect results.
In some places, doctors and staff are not very professional.
Clinics are typically small in size.
Web Link: Express Clinics
Conclusion:
Telemedicine is in high demand in the Indian healthcare industry. Statista predicts that the industry will be worth $280 billion by the end of 2020. The healthcare sector is expanding its services to consumers, but rural markets have yet to be adequately penetrated. Approximately 75% of the rural population suffers from inadequate infrastructure and a lack of technological awareness.
These are some of the most popular medicine delivery apps and websites, but there are many more that are becoming more popular. When you are unable to leave your house but require medications, you can certainly rely on these apps. Some of these apps also provide doctor consultations. Furthermore, ongoing investments in advanced technologies to expand the capabilities of telemedicine services are boosting the country's market growth.